Throughout the history of the world, both in literature and in historical context, there has perhaps been no driving force as powerful as jealousy. Being such a powerful force, many songs about jealousy have been written over the years.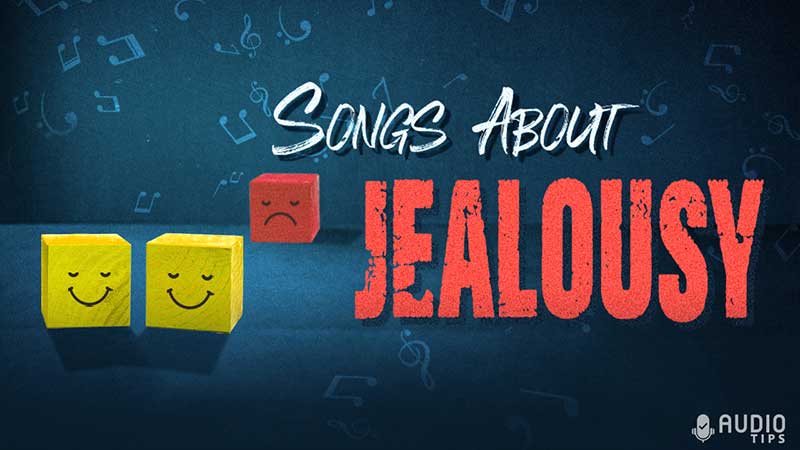 If you're going through a period of life where you're dealing with jealousy in one way or another, the list of songs below will definitely resonate with you.
1. Hey Jealousy by Gin Blossoms
| | |
| --- | --- |
| Genre | Alternative Rock |
| Year Released | 1992 |
| Album | New Miserable Experience |
Formed in Tempe, Arizona, in 1987, the Gin Blossoms took college radio by storm with their major label debut, "New Miserable Experience," in 1992. That album included the smash single "Hey Jealousy," which peaked at number 25 on Billboard and spent a total of 22 weeks on the charts. Despite its upbeat tone, the song tells the tragic tale of a couple who has. broken up, and one of them wants to reconcile. The song was written by former guitarist Doug Hopkins after becoming dependent on alcohol when he and his girlfriend broke up.
2. Sugar We're Going Down by Fall Out Boy
| | |
| --- | --- |
| Genre | Pop Punk |
| Year Released | 2005 |
| Album | From Under the Cork Tree |
After being formed as a side project in a Chicago suburb in 2001, Fall Out Boy became underground pop punk sensations with their debut record, "Take This to Your Grave." In 2005, the band made its major label debut, "From Under the Cork Tree," after having two breakout hits. "Sugar We're Going Down " was the biggest single of their career, helping the album reach double-platinum status and earning them several award nominations for Best New Artist. Depending on who you ask, this song can give multiple interpretations, but all of them include jealousy.
3. True Colors by Whiz Khalifa (Featuring Nicki Minaj)
| | |
| --- | --- |
| Genre | Rap, Hip Hop |
| Year Released | 2014 |
| Album | Blacc Hollywood |
At the young age of 19 years old, Cameron Jibril Thomaz released his debut album and was immediately signed to Warner Bros records. However, you may know him by his stage name, Wiz Khalifa. In 2014, Khalifa teamed up with Nicki Minaj for the first time in his career on the track "True Colors," which appears on his RIAA award-winning album "Blacc Hollywood." As you may have expected, Khalifa and Minaj take turns rapping about how their success has made others envious and has also changed the way that they act towards them.
4. Payback by Rascal Flatts
| | |
| --- | --- |
| Genre | Country |
| Year Released | 2014 |
| Album | Rewind |
With over 30 million albums sold worldwide, it should come as no surprise that there are a plethora of women who would love the chance to make their significant others jealous of Rascal Flatts. Formed in Columbus, Ohio, by Gary LeVox and Jay DeMarcus, this country music group released their debut album in the year 2000 and hasn't looked back since. "Payback" is the lead track from their 2014 record "Rewind" and is a humorous account of a lady who is dying for the chance to use Gary LeVox to make her boyfriend jealous.
5. Jealousy by Queen
| | |
| --- | --- |
| Genre | Classic Rock |
| Year Released | 1978 |
| Album | Jazz |
Back in London, England, one of the most legendary bands in the history of rock music was formed. Queen would go on to become not only one of the biggest bands in the UK but also one of the most infamous bands in the world. In 1978, they released their seventh studio album titled "Jazz," which included "Fat Bottomed Girls" and "Bicycle Race." While those two tracks are the most recognized, "Jealousy," which is about how jealousy can control you and ruin your life, is an overlooked gem sandwiched between the two.
6. Every Breath You Take by The Police
| | |
| --- | --- |
| Genre | Classic Rock |
| Year Released | 1983 |
| Album | Synchronicity |
The Police were a big rock band before, but their smash hit "Every Breath You Take" turned the eight-time nominees and five-time Grammy Award winners into the biggest rock band on the planet. Taken from their 1983 classic album "Synchronicity," this song is quite often mistaken for an endearing ballad written to assure your loved one that you will always be there for them. In reality, the song is about someone who has been driven by jealousy and envy to become a stalker. That went from sweet to extremely creepy quickly, didn't it?
7. I Saw Red by Warrant
| | |
| --- | --- |
| Genre | Hair Metal |
| Year Released | 1990 |
| Album | Cherry Pie |
The 1980s or a decade of excess, chock-full of glam metal bands that were churning out radio-friendly power ballads. The band Warrant was one of the biggest hair metal bands of the latter part of the decade. In 1990, they released their second studio album, "Cherry Pie." That album was the biggest commercial success of their career, selling over two million copies. The third track on the record was "I Saw Red," which is also one of its standout singles, about a guy who catches his girlfriend in a compromising position with another man.
8. No One Else by Weezer
| | |
| --- | --- |
| Genre | Alternative Rock |
| Year Released | 1994 |
| Album | Weezer |
Weezer is an alternative rock band that was formed in Los Angeles by lead vocalist Rivers Cuomo in 1992. After a few demo tapes, they released their debut self-titled album in 1994. Weezer earned praise from both critics and fans for their approach to music, which always injected a little humor into their songs. One example of this is the track "No One Else," where Rivers is singing about all the things his girlfriend does in the relationship, which is the opposite of what he wants. He's jealous of what other people have.
9. Jealous by DJ Khaled (Featuring Chris Brown, Lil Wayne, and Big Sean)
| | |
| --- | --- |
| Genre | Rap, Hip Hop |
| Year Released | 2019 |
| Album | Father of Asahd |
Khaled Mohammed Khaled is a producer, DJ, author, and record executive who is professionally known as DJ Khaled and has worked with several musicians throughout his career. Born in New Orleans, this Grammy winner got his start by being a local radio station host before becoming the DJ for Terror Squad. He began collaborating with a number of stars, including Chris Brown, Lil Wayne, and Big Sean, on "Jealous" from his album, "Father of Asahd." The track is about people not wanting to see a couple together because they are jealous of them.
10. Green Is the Colour by Pink Floyd
| | |
| --- | --- |
| Genre | Progressive Rock, Psychedelic Rock |
| Year Released | 1969 |
| Album | The Soundtrack to the Film "More" |
When you think of classic rock, Pink Floyd is one of the first bands that usually comes to mind. Formed in 1965, this British progressive rock band has endured lineup changes while still being hailed as one of rock's finest and most talented bands. In 1969, the band released the soundtrack to the film "More," including the track "Green Is the Colour." As you are probably aware, green is a color that usually represents jealousy, and Roger Waters has said that this song is about longing to live on the island of Ibiza.
11. Perfect Love…Gone Wrong by Sting
| | |
| --- | --- |
| Genre | Pop Rock |
| Year Released | 1999 |
| Album | Brand New Day |
Singer, songwriter, and bassist Sting is well-known for being the lead vocalist and bass player for the rock band The Police. However, he also had an impressive solo career once they disbanded. The 45-time nominee and 17-time Grammy Award winner has released 15 solo records. In 1999, he released his sixth album, "Brand New Day," which sold 3.5 million copies. The fifth track, "Perfect Love…Gone Wrong," is about a dog who becomes jealous when his owner brings home a new dog. Yes, you read that correctly. It's about his dog.
12. Jessie's Girl by Rick Springfield
| | |
| --- | --- |
| Genre | Pop |
| Year Released | 1981 |
| Album | Working Class Dog |
This was the track that turned Rick Springfield into a pop star. Before that, he was best known for portraying Dr. Noah Drake on the show General Hospital. In an interview with iHeartRadio, Springfield said that the song was written from personal experience, in which he developed feelings for a woman who was dating one of his friends at the time. However, the friend's name was not Jessie. It was Gary, and the girl wanted nothing to do with Rick. I guess "Gary's Girl" doesn't quite have the same ring as "Jesse's Girl," though.
13. Girlfriend by Avril Lavigne
| | |
| --- | --- |
| Genre | Pop Punk |
| Year Released | 2007 |
| Album | The Best Damn Thing |
Canadian-born pop punk princess Avril Lavigne has been making music professionally since she signed a two-album deal with Arista records at the age of 16. She also has the distinction of being the best-selling Canadian artist of the 21st Century with her debut album "Let Go." On her third album, "The Best Damn Thing," she changed her style a little and scored a big hit with the track "Girlfriend." The song has a simple message of unrequited love, where she wants to be with somebody who is already with someone else.
14. Bird Dog by The Everly Brothers
| | |
| --- | --- |
| Genre | Vocal Duo, Country |
| Year Released | 1969 |
| Album | The Everly Brothers' Best |
Sometimes love will make you do crazy things, like pursuing your best friend's significant other. While there have been many songs that were written about this topic, this Everly Brothers classic from their 1959 compilation album "The Everly Brothers' Best" is told from a different perspective. The Nashville Songwriters Hall of Fame members wrote this song about a guy who is becoming jealous because his best friend is pursuing his girlfriend. As you may expect, he's not too fond of this and continually puts his friend down to make him look bad.
15. Silver Springs by Fleetwood Mac
| | |
| --- | --- |
| Genre | Classic Rock |
| Year Released | 1977 |
| Album | Rumors |
Stevie Nicks' relationship and breakup with Lindsey Buckingham are well-documented on their album "Rumors." The track "Silver Springs" is just another chapter in the ongoing saga between these two musicians and former partners. In an interview with Rolling Stone, Nicks said that she wanted her voice to Aunt Buckingham wherever he went, but she realized that the relationship would forever haunt her. The song title comes from a town in Maryland that Nicks and Buckingham drove through. She wanted to use the name of the town in a song because it was so beautiful.
16. My Best Friend's Girl by The Cars
| | |
| --- | --- |
| Genre | Pop Rock |
| Year Released | 1978 |
| Album | The Cars |
The Cars arrived on the scene during the summer of 1978 with their self-titled debut album and immediately became one of the biggest bands in pop music, with their first album turning out four Billboard hit singles. One of those Top 40 hits included "My Best Friend's Girl." As you may have expected, the song is about a guy who has a crush on his best friend's girlfriend. However, the twist is that he and the girl used to be together. Something tells me that he'd do anything to get her back.
17. I'll Be Your Girl by Carly Rae Jepsen
| | |
| --- | --- |
| Genre | Pop |
| Year Released | 2019 |
| Album | Dedicated |
Carly Rae Jepsen is a popstar from British Columbia who has the honor of being the only artist who reached number one simultaneously in 18 different countries with her single "Call Me Maybe." Her third album, "Dedicated," became her third consecutive top 20 albums and included the track "I'll Be Your Girl." This song is about a girl who is in love with a guy, but the guy is already in a relationship with somebody else. However, the song takes a twist when she starts to stalk him and spy on him.
18. Jealous Guy by John Lennon
| | |
| --- | --- |
| Genre | Classic Rock, Alternative Rock |
| Year Released | 1971 |
| Album | Imagine |
When the Beatles parted ways, everybody assumed John Lennon would have a successful solo career. However, nobody could have predicted that there would be so much controversy surrounding him. That same controversy applies to his song "Jealous Guy," which is from his 1971 record "Imagine." There are two theories about how this song came to fruition. The first is that Yoko Ono claims that John wrote this song about her, while the second theory says that this song was an apology to Paul McCartney. Unfortunately, only Lennon himself could accurately answer that question.
19. Mr. Brightside by The Killers
| | |
| --- | --- |
| Genre | Alternative Rocky, Indie |
| Year Released | 2004 |
| Album | Hot Fuss |
The Killers exploded onto the alternative and indie rock scene in 2004 with their album "Hot Fuss," which included what the BBC called the hit that just won't die, "Mr. Brightside." This is a song that most of us can relate to because it details an experience where two people had a moment together, but that's all it was to one of them. It's like the song says, "it was only a kiss," but while the girl has moved on with someone else, the guy can't let go of that one moment.
20. The Jealous Kind by Joe Cocker
| | |
| --- | --- |
| Genre | Soul, Rock, Blues |
| Year Released | 1976 |
| Album | Stingray |
John Robert Cocker, who also went by the stage name Joe Cocker, was an English-born blues and rock singer who made a career of covering songs written by other artists. One of the lesser-known covers that the bronze Sheffield's Legends Plaque recipient performed was the song "The Jealous Kind," originally written by Bobby Charles and performed by Clarence Henry in 1962. Cocker covered the song on his 1976 album "Stingray." This soulful track is about a couple who have decided to go their separate ways, although he is having trouble moving on.
21. The Girl Is Mine by Michael Jackson and Paul McCartney
| | |
| --- | --- |
| Genre | Pop |
| Year Released | 1982 |
| Album | Thriller |
Michael Jackson is the King of Pop, and Paul McCartney was in the biggest rock and roll band in the world. Therefore, it's expected that when the two of them make a song together, it would be adored by fans and critics of both musicians. Appearing on Jackson's album "Thriller," which is ranked among the best albums of all time, "The Girl Is Mine" is a Grammy-nominated song about two guys arguing over which should get the girl, although neither of them is declared the winner by the end of the song.
22. Where Did You Sleep Last Night by Nirvana
| | |
| --- | --- |
| Genre | Grunge |
| Year Released | 1994 |
| Album | MTV Unplugged in New York |
While this song was originally written and performed by bluesy legend Leadbelly, Nirvana chose to cover this song to close their "MTV Unplugged in New York" performance in 1994. This is one exception where I prefer the cover to the original version because Kurt Cobain and Nirvana made this song completely their own, especially when you consider the marital troubles that Cobain was having with his wife at the time, Courtney Love. As you might have imagined, the song is about a jealous man wanting to know where his lover is sleeping.
23. Possession Obsession by Hall & Oates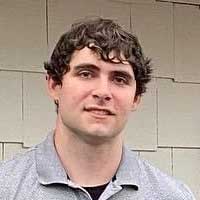 Hi, my name is Kevin and I'm from Butler, Pennsylvania. I've been obsessed with music and audio gear for as long as I can remember. I started this website to help people find professional advice related to a wide range of audio topics. We have a number of Audio Engineers on our team who have been designing and fixing audio gear for decades.