All kinds of people make their homes in bustling cities.
We go to them to seek our fortunes, escape our pasts, chase our dreams, or run from our demons. Cities can be full of new opportunities or endless loneliness. A never-ending range of experiences is happening amongst the twinkling lights of skyscrapers on a city's horizon. There are so many experiences and feelings attached to cities, which is why many songs about cities have been written over the years.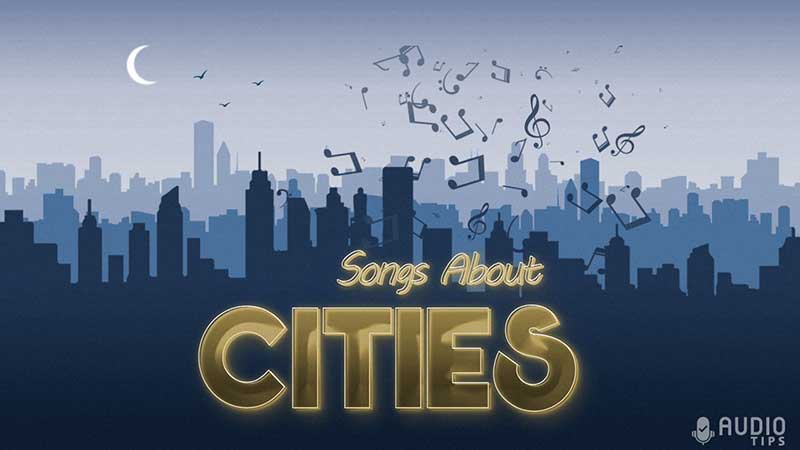 Below, we've listed a great list of songs across all music genres, so we're confident you'll find some that you resonate with.
1. New York, New York by Frank Sinatra
| | |
| --- | --- |
| Genre | Jazz |
| Year Released | 1980 |
| Album | Trilogy: Past Present Future |
Start spreading the news, this song was originally written for Liza Minnelli. She performed it in the 1977 musical of the same name, directed by Martin Scorsese and co-starring Robert De Niro. We owe the song's creation to Robert De Niro, who reportedly was so unimpressed with the other song options for the film that the writers decided to go back to the drawing board and create something with more of a punch. The result is the iconic jazz number we know and love today. This well-loved cover version by Sinatra perfectly encapsulates the excitement of moving to a new city in pursuit of dreams.
2. Miami by Will Smith
| | |
| --- | --- |
| Genre | Hip-Hop/Rap |
| Year Released | 1997 |
| Album | Big Willie Style |
We join Will Smith in Miami for this iconic party anthem. The song samples the sunny 80s tune, And The Beat Goes On by The Whispers to help create a fun summer mood. Will Smith was originally against having Spanish in the song, worrying it might alienate non-Spanish speaking audiences, but was persuaded to include it. One of the girls who drive up next to Will Smith's car in the music video was none other than actress Eva Mendes, who would go on to co-star with Smith in the movie Hitch some years later.
3. Viva Las Vegas by Elvis Presley
| | |
| --- | --- |
| Genre | Rock and Roll/ Pop |
| Year Released | 1964 |
| Album | Viva Las Vegas |
The title song from the 1964 musical of the same name, "Viva Las Vegas," is considered to be one of Elvis's most quintessential songs, even though he never actually performed it live. The music video is a scene from the movie and was shot in one continuous take. Elvis starred in over 30 films during his lifetime, but Viva Las Vegas is considered to be his best. The city of Las Vegas purchased the rights for the song so they could make it the city's official song. Today, it's played on slot machines, sung by Elvis impersonators and tourists up and down the Las Vegas strip.
4. Havana by Camila Cabello
| | |
| --- | --- |
| Genre | Latin Pop |
| Year Released | 2017 |
| Album | Camila |
We land in the fizzling heat of Cuba, where Camila Cabello has left her heart in the hands of a man she had to say goodbye to. With the help of co-writer Pharrell Williams, Camila uses trumpets and a piano hook to conjure the feeling of Havana in summer. Inspired by Micheal Jackson's short film for Thriller, Cabello also made a short film as the music video. A bookish protagonist (played by Cabello herself) criticizes a character in a telenovela (also played by Cabello) for choosing herself over a man. "Hey sweetie," says the movie character through the screen, "if you don't like my story, go write your own."
5. Vienna by Billy Joel
| | |
| --- | --- |
| Genre | Soft rock/ Classic Rock/ Adult Contemporary/ Singer-Songwriter |
| Year Released | 1977 |
| Album | The Stranger |
Though this slow, thoughtful song may seem somber, lyrically, it carries a message of assurance. Using the city of Vienna as a metaphor for old age, Joel reminds his listeners to slow down and enjoy life. The inspiration for the song came from a trip Joel took to Vienna to stay with his estranged father. When interviewed about the meaning behind this song, he said: "You don't have to squeeze your whole life into your 20s and 30s trying to make it, trying to achieve the American dream, getting into the rat race and killing yourself. You have your whole life to live."
6. San Francisco by Scott McKenzie
| | |
| --- | --- |
| Genre | Pop/Folk |
| Year Released | 1967 |
| Album | San Francisco |
It's the scorching summer of 1967, and thousands of hippies and peace activists have traveled to San Francisco to attend festivals and fairs. It was a time of experimentation, political discussion, and exploration. This historical phenomenon is now known as The Summer of Love. Scott Mackenzie's song served as a lighthouse, guiding these young radicals to the right place. Not bad, considering that it was written in 20 minutes and initially was only supposed to serve as an advertisement for one particular festival (The Monterey International Pop Music Festival, to be exact). It surprised its writers by becoming a massive hit.
7. Beverly Hills by Weezer
| | |
| --- | --- |
| Genre | Power pop/ Rap rock |
| Year Released | 2005 |
| Album | Make Believe |
Though this well-loved Weezer classic is known to be a sarcastic study of society's obsession with obtaining luxury, it was actually a sincere exploration of genuine longing when it was written. "It got twisted around into something that seemed sarcastic. But originally, it wasn't meant to be sarcastic at all," says River Cuomo, lead singer of Weezer. The song studies how we can get lost in yearning for the 'dream' lifestyle sold to us by capitalism and how difficult it can be to unhook from that narrative and appreciate all the good things we have in front of us.
8. Galway Girl by Steve Earle
| | |
| --- | --- |
| Genre | Folk/Celtic |
| Year Released | 2000 |
| Album | The Diamond Mountain Sessions |
In this wildly popular Celtic-style folk song, our love-struck narrator falls head over heels for a black-haired, blue-eyed Galway girl. Though it is one of Ireland's most treasured songs, the songwriter is actually an American who was working abroad in Ireland. For a long time, the real Galway Girl identity was kept out of the public eye; however, a musician who worked closely with Earle at the time recently wrote a book and let slip who the girl was. Ironically, she wasn't from Galway at all but from Dublin.
9. London Calling by The Clash
| | |
| --- | --- |
| Genre | Can be multiple genres |
| Year Released | 1979 |
| Album | Punk rock/ post-punk |
The song's title references the 1940s radio programs that were broadcast around Europe from London during World War II, always beginning with the phrase 'This is London calling' before giving a news report. The song's theme of war weighs heavy, which describes an imagined dystopian future where the world is on the brink of collapse, not just from nuclear war but also from global warming. However, the song is deeply rooted in the reality of the time it was created, drawing a series of dark imagery connected to the political climate in the 1980s. It ends with an SOS signal.
10. Stranger in Moscow by Michael Jackson
| | |
| --- | --- |
| Genre | Contemporary R&B/ Funk/ Pop/  soul |
| Year Released | 1995 |
| Album | HIStory: Past, Present and Future, Book I |
This song, which describes an episode of deep depression, had an unlikely start in life as the sound effects to a 90s video game. Michael Jackson was hired to create the music for Sonic the Hedgehog 3, but after leaving the project, Jackson took the remaining music and reworked it into the song we know today. Exploring feelings of alienation, the song follows Jackson as he walks around the crowded Russian city, surrounded by people but still feeling alone. It was inspired by Jackson's habit of walking around the streets at night since he was a teenager, always hoping to find someone to talk to.
11. Baltimore by Nina Simone
| | |
| --- | --- |
| Genre | Jazz/ Soul/ Reggae/ Rhythm and blues/ Folk music |
| Year Released | 1978 |
| Album | Baltimore |
Nina Simone did not like what happened to this song in post-production. She did not like the arrangement and thought the use of the reggae sound was corny (her exact words were "what's this corny stuff?") She repeatedly clashed with the record label about their vision for her music, which created a strained atmosphere when recording. So much so that she described wanting to escape recording sessions as quickly as possible. The song was originally written and performed by Randy Newman, who ironically had never been to Baltimore and angered many of its residents with his portrayal of the city.
12. Pompeii by Bastille
| | |
| --- | --- |
| Genre | Alternative rock |
| Year Released | 2013 |
| Album | Bad Blood |
Photographs of the human remains preserved in ash from Mount Vesuvius got singer Dan Smith thinking. "To be stuck in that same position for hundreds and hundreds of years…the song is an imaginary conversation between these two people stuck next to each other in their sort of tragic death pose. It's a moment of reflection and introspection, but they're trapped in time, so it's a moment that'll go on for an eternity," He said. But the song also meant more than that. "It is essentially about fear of stasis and boredom; being quite shy and self-conscious, I was afraid my life might get stuck."
13. Last Train To Clarksville by The Monkees
| | |
| --- | --- |
| Genre | Country rock |
| Year Released | 1966 |
| Album | The Monkees |
Disguised beneath Last Train To Clarksville's catchy guitar riffs and upbeat tune lies a protest song about the Vietnam War. The lyrics describe a man asking his girlfriend to meet him before he is sent away. Though they don't explicitly say he's being sent to fight, The Monkees leave clues for us to put the pieces together. Setting this song in Clarksville, with a famous army base, hints about where the man could be going. He tells his girlfriend he doesn't know if he will ever be coming home. "We couldn't be too direct…we kind of snuck it in." Said Monkees frontman.
14. I Love Paris by Ella Fitzgerald
| | |
| --- | --- |
| Genre | Swing/ Big Band |
| Year Released | 1956 |
| Album | Ella Fitzgerald Sings The Cole Porter Song Book |
With the support of a full studio orchestra to enhance the buttery warmth of her voice, Ella FitzGerald transports us to Paris with this cover of Cole Porter's ode to Parisian living. The song describes the beauty to be found in the city throughout the year. It is featured in Can-Can, a 1950s musical for which Cole Porter wrote the songbook. Porter also wrote many other songs about his love for Paris and was even involved in writing another musical that was set there (simply titled Paris.) Later, the movie Paris When It Sizzles, starring Audrey Hepburn, took its title directly from this song. This is one of my personal favorite songs about cities.
15. Budapest by George Ezra
| | |
| --- | --- |
| Genre | Folk Rock |
| Year Released | 2014 |
| Album | Wanted on Voyage |
Using the only three guitar notes he's ever learned how to play, George Ezra renounces all worldly treasures for a chance to be with the girl he loves. This includes his piano, car, house and the many acres of land he owns. However, it turns out that at the time of writing this, George Ezra had never actually ever set foot in Budapest himself, let alone owned land in the area. In fact, he was inspired to write this song after he missed his train to Budapest because he had been out drinking the night before.
16. Empire State of Mind by JAY-Z ft. Alicia Keys
| | |
| --- | --- |
| Genre | Hip hop |
| Year Released | 2009 |
| Album | The Blueprint 3 |
Songwriters Angela Hunt and Janet Sewell-Ulepic made this homage to New York while they were away and were homesick for their city. The song references the address 560 State Street, where Angela Hunt and JAY-Z grew up. It also takes a direct quote from Frank Sinatra's New York, New York with the line, "Since I made it here, I can make it anywhere." The song samples Love on a Two-Way Street by The Moments. It is rumored that Mary J. Blige could have sung the famous chorus, but in the end, the honor was bestowed upon Alicia Keys.
17. On An Evening in Roma by Dean Martin
| | |
| --- | --- |
| Genre | Jazz/ Lounge/ Big Band |
| Year Released | 1959 |
| Album | On an Evening in Roma |
Dean Martin's real name was actually Dino Paul Crocetti. He was raised by Italian parents and didn't learn English until he started school. In his lifetime, Dean Martin recorded a staggering 600+ songs, specializing mainly in jazz and show tunes. His pride in his Mediterranean heritage shines through in his song choices, many of which describe the beauty of Italy and its people. These include That's Amore and Arrivederci Roma, to name a few. Some are sung in Italian. He was part of The Rat Pack with other artists like Frank Sinatra and Sammy Davis Jr. They often performed in Las Vegas together.
18. American Boy by Estelle ft Kanye West
| | |
| --- | --- |
| Genre | R&B/Soul |
| Year Released | 2008 |
| Album | Shine |
"It's based off my ex, ex-boyfriend. He got me pretty excited about American boys." says singer Estelle, with a laugh. "There are too many man-bashing songs, so it was nice to have one with the opposing view." The opportunity to work with Kanye West happened quite by chance. She bumped into Kanye and John Legend (who went on to be the executive producer of not just this song but her entire album), in a Roscoe's Chicken and Waffles. She introduced herself, and they chatted about music. From there, Legend assisted her in writing this flirty song about a London girl being swept off her feet by a New Yorker.
19. Midnight Train To Memphis by Chris Stapleton
| | |
| --- | --- |
| Genre | Country |
| Year Released | 2017 |
| Album | From A Room: Volume 2 |
We find the narrator of this fierce and fiery country song in a prison cell in Memphis, Tennessee, where he serves 40 days for an unspecified crime. At night, he lies awake and listens to the midnight train rattle past the prison walls outside, brooding about how he wouldn't have to be in prison if he had enough money to pay the fine the judge initially sentenced. During the day, he tries to keep his head down and not get into trouble. The song was possibly inspired by the 1946 action film Night Train to Memphis. It is written and performed by Kentucky native Chris Stapleton.
20. Walking to New Orleans by Fats Domino
| | |
| --- | --- |
| Genre | R&B |
| Year Released | 1960 |
| Album | Walking to New Orleans |
There are two theories about how this song came to be. The first is that Domino invited writer Bobby Charles to his home. "I don't have a car," Charles told Fats. "I'd have to walk." This phrase inspired Charles to write the lyrics for the song in just 15 minutes. The second theory comes from the fact that Fats Domino loved old cars. The problem was that they have a habit of breaking down. While walking home one day, someone supposedly saw Fats and yelled, "Hey, look at Fats Domino, he's walking!" which gave him the idea for the song. It is, however quite possible that neither of these stories is true.
21. Englishman In New York by Sting
| | |
| --- | --- |
| Genre | Jazz/ Reggae/ Rock/ Pop |
| Year Released | 1987 |
| Album | …Nothing Like the Sun |
Sting is at dinner with Quintin Crisp in New York. They talk about Crisp's experiences growing up as an openly gay man in 1940s Britain. Crisp jokingly tells Sting about how excited he is to legally live in America now so that he can commit crimes without fear of deportation. When Sting asks what he has in mind, Quintin replies, "Something glamorous, non-violent, with a dash of style. Crime is so rarely glamorous these days." which deeply amuses Sting. Inspired by this conversation, Sting writes Englishman In New York about Crisp, including the line "It takes a man to suffer ignorance and smile, be yourself no matter what they say" to acknowledge the homophobia Crisp experienced. If you're looking for songs with cities in the title, this is a great song to check out.
22. Los Angeles by Haim
| | |
| --- | --- |
| Genre | Alternative, Indie |
| Year Released | 2020 |
| Album | Women in Music Pt. III |
"It's always like 'Ew Los Angeles,'" says the lead singer of Haim, "If LA is an eye roll, The Valley, where we're from, is a constant punchline." The band, made of three sisters who all grew up in LA, uses their music to reject this idea. But this bright, summery song also explores some of the sisters' mental health struggles. It describes being proud to be from LA but having episodes of depression that strip away the joy of visiting home. This dark subject is softened by the mellow tune and sweeping harmonies of the sisters' vocals.
23. Soho Square by Kirsty MacColl
| | |
| --- | --- |
| Genre | Country/ Alternative/ Indie |
| Year Released | 1993 |
| Album | Titanic Days |
In one of London's busiest areas, Kirsty MacColl waits on a bench for a man. In between descriptions of the cold winter's day ("The pigeons shiver in the naked trees") she realizes he isn't coming. In the second verse, she lets slip that it's her birthday. "I'm not too old to cry" she says, but the lyrics remain hopeful. After the singer's tragic death (she died saving her son from being hit by a boat) a bench was placed in Soho square in her memory, with a quote from this song. Every year on her birthday, fans place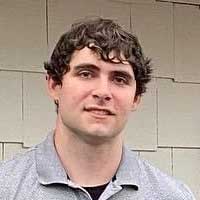 Hi, my name is Kevin and I'm from Butler, Pennsylvania. I've been obsessed with music and audio gear for as long as I can remember. I started this website to help people find professional advice related to a wide range of audio topics. We have a number of Audio Engineers on our team who have been designing and fixing audio gear for decades.