Flowers are one of the most beautiful things on earth, and they can also be used to symbolize a variety of deep emotions. That's why many musicians have written and sung songs about flowers over the years.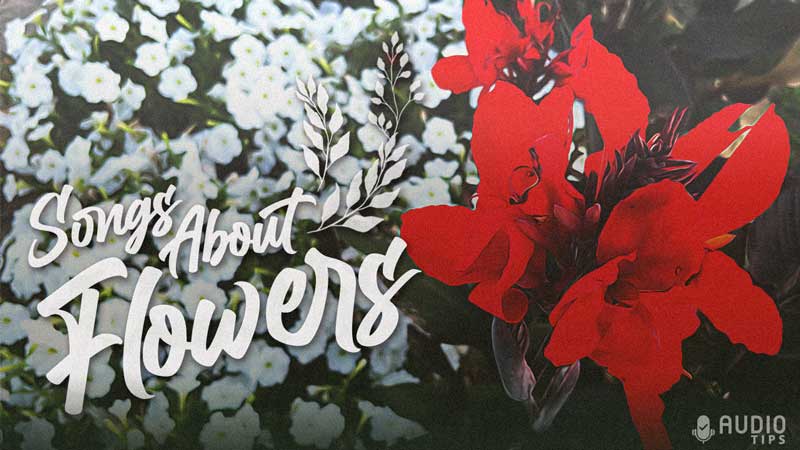 From rebirth to accepting sadness, these blooming plants and their symbolism are often heard in song titles and lyrics as well. Below, we've cultivated a list of the most popular songs relating to flowers.
1. Daisies by Katy Perry
| | |
| --- | --- |
| Genre | Soul, Pop, R&B, Electropop |
| Year Released | 2020 |
| Album | Smile |
Katy Perry knows something about staying true to herself. Leaving gospel music to pursue her songwriting and singing career, Katy became known as the eccentric singer with cool outfits, outspoken lyrics, always-changing aesthetic, and adaptable music style. Her challenges and circumstances in recent years made her reevaluate things in her life and find an even deeper sense of strength, as she shows in "Daisies." The song is about never letting negative people or events deter you from the path you've chosen for yourself. Instead, let it push you to go for what you want. Do you want another cool fact? Daisy is also the name of Katy and Orlando Bloom's baby girl! Yes, her name is Daisy Bloom, and we love it!
2. Roses by Shawn Mendes
| | |
| --- | --- |
| Genre | Pop |
| Year Released | 2016 |
| Album | Illuminate |
Why do old flames always seem to come out of the woodwork once you've started a new, happier relationship? We don't know, but Shawn Mendes seems to be wanting the girl he once had back. The problem is she's got a new beau. Was Shawn the one who ended things, and now he's regretful? Was she the one who broke his heart? It's not clear based on the lyrics of the song, but Mendes tells her that he has to let her know that he still has feelings for her, and they're driving him crazy. He just has to know if she will take the roses he has brought her. Does she feel the same?
3. Virginia Bluebell by Miranda Lambert
| | |
| --- | --- |
| Genre | Country |
| Year Released | 2009 |
| Album | Revolution |
Lambert has another floral-themed song called "Dead Flowers" on this same album and has said that "Bluebell" is where the flowers come back to life. The country star has said that this song is a little different than her usual tunes. It's not about love gone bad or revenge. Seeing as "Dead Flowers" is about losing happiness and not being seen, this song is instead about rising above what tries to bring you down and shining your light. Miranda sings to the little flower that it shouldn't hang its head because the world won't be able to see its beauty. She also reassures the little bloom that though life may be stale and cold now, the sun will come soon enough.
4. Ivy by Taylor Swift
| | |
| --- | --- |
| Genre | Pop, Folk |
| Year Released | 2020 |
| Album | Evermore |
We love a good story, and Taylor always delivers! She has told fans that her two albums, "Folklore" and "Evermore," are not her usual "my ex-boyfriend sucks" type of songs. Instead, she has decided to write two full albums full of fictional stories that were inspired by her love of fairytales and true crime podcasts. It's a weird concept, but it works! Both albums are worth investing in if you're interested in listening to tales of miserable marriages, doomed affairs, and both consequences. "Ivy" is a part of that story, but we won't spoil it for you. We will say that sometimes when people say, "It'll grow on you," they mean it.
5. Push Th' Little Daisies by Ween
| | |
| --- | --- |
| Genre | Alt, Indie, Pop, Lo-Fi |
| Year Released | 1992 |
| Album | Pure Guava |
The "Beavis and Butthead" show wasn't known for being the most intelligent of shows back in the 90s, but it was popular! And the show had a segment where the guys would watch real music videos and provide commentary on them. Ween's "Push Th' Little Daisies" was lucky enough to be featured on the show, and after the two animated dudes humorously criticized it by saying the musicians had "no future" and mocked the singing, the song skyrocketed to fame! The song is lyrically chaotic and doesn't seem to make much sense, but some fans say it is a love song at its base. All we know is that the song's repeating, shrill chorus, "Push th' little daisies and make 'em come up!" will get stuck in your head. So, we're sorry, but not really. Also, Beavis and Butthead were wrong! The band Ween is currently touring to this day!
6. Sunflower by Post Malone and Swae Lee
| | |
| --- | --- |
| Genre | Rap, Hip-Hop, Pop, R&B |
| Year Released | 2018 |
| Album | Spider-Man: Into the Spider-Verse Soundtrack |
Post Malone's name doesn't immediately bring children's entertainment to mind when it's mentioned to most people. But the gold-hearted, jewel-toothed rapper has now made his contributions with Swae Lee to the Marvel Universe in an animated way. The collaborators have provided the theme song to the animated movie "Spider-Man: Into the Spider-Verse." Peter Parker is not Spider-Man in the movie, at least not in this universe. Instead, we get a cool, talented young artist named Miles Morales as our friendly neighborhood spider! The song itself is about an unstable relationship, although it has sweet undertones as seen in the lyrics, "You're the sunflower, I think your love would be too much."
7. Supermarket Flowers by Ed Sheeran
| | |
| --- | --- |
| Genre | Singer-Songwriter |
| Year Released | 2017 |
| Album | ÷ (Divide) |
Get ready to cry because this song is a heartbreaking tribute to Ed's late maternal grandmother. He said that he spent a lot of time with her at the end of her life as she was in the hospital close to his house, so he visited often and saw the flowers on her windowsill. After she passed while he was in the studio, he coped with the pain as best as he knew how with a guitar. Although Ed sings it in the first person, the song is supposed to be from his own mother's point of view as she lost her mom. This is one of my personal favorite songs about flowers.
8. Daisy by Zedd featuring Julia Michaels
| | |
| --- | --- |
| Genre | Dance, Pop |
| Year Released | 2015 |
| Album | True Colors |
"Daisy" by Zedd was a part of his "True Colors" Experience, a promotional campaign where he let fans listen to 10 new songs in 10 different venues with different color themes. Daisy was premiered at a daisy farm in Atlanta, Georgia, with the theme color being green. Zedd has said that he wanted to make a more "classic" sounding song, so he used chord progressions that were new to him, a contrast from his other EDM creations. The song's lyrics make it seem as though vocalist Julia Michaels is in love with someone (referred to as Daisy) who has only known heartbreak. She tells them to give her a chance, and she'll show them what love is supposed to be like.
9. Daisy by Ashnikko
| | |
| --- | --- |
| Genre | Pop-Trap, Alt-Pop, EDM |
| Year Released | 2020 |
| Album | Demidevil |
If you look up Ashnikko, be prepared for profanity and very graphic lyrics. We love her. A web sensation that has turned her internet fame into a real-world following, Ashnikko is a feminist, genderfluid, and fearless rapper who tackles subjects such as gender discrimination, trauma, bucking against gender roles, human appetites, and much more. She has worked with unique artists such as Lady Gaga, Grimes, and others. Although quick with witty self-written rap verses, she also has a melodic voice and intertwines the two abilities flawlessly. The blue-haired character that often makes appearances in music videos and album covers is Ash's avatar named Daisy, and she is a vigilante who brings wrongdoers to terminal justice and uses the flower as her calling card when she leaves victims. The song is about one of those instances in which she takes action against a villain.
10. I Never Promised You a Rose Garden by Lynne Anderson
| | |
| --- | --- |
| Genre | Country, Country Pop, Pop Soul |
| Year Released | 1970 |
| Album | Rose Garden |
This song was originally written by Joe South after he was inspired by Bob Dylan's songwriting style. Dylan was known for using wordy lyrics instead of the usual short and catchy phrases of other popular music at the time. Joe said that he admired Dylan's use of words that one might find in poetry and books rather than in hit music. After gaining some songwriting experience by playing with Bob, Joe wrote "Rose Garden" with his newfound writing confidence. Later on, Lynn Anderson was looking for country pop songs for her next album and fell in love with the song! Initially, her husband/ producer nixed the idea of her singing the song, claiming it had verses that a woman wouldn't usually sing (like promising diamond rings to a man). Lynn kept pressing the issue and eventually, her husband relented, and the song reached new heights!
11. Dozen Roses and Six Pack by Cole Swindell
| | |
| --- | --- |
| Genre | Country |
| Year Released | 2014 |
| Album | Cole Swindell |
"Dozen Roses and a Six Pack" is one of Cole Swindell's most popular songs, and that's saying something because Cole Swindell has so many top hits. The song is relatable for so many who have ever dealt with the stress of thinking you might lose someone you love. Love is so difficult because it's out of your control, and in some cases, there really is nothing you can do if the other person doesn't feel the same. All you can do is try your best to move on, and if necessary, you might even need a little help to move on.
12. Two Dozen Roses by Shenandoah
| | |
| --- | --- |
| Genre | Country |
| Year Released | 1996 |
| Album | The Road Not Taken |
There is just something about old country love songs that makes them perfect for whatever situation is happening. In this one, the lead singer of the band, Marty Raybon, tells us that he has done the love of his life wrong and he wants to make it up to her. Unfortunately, she doesn't want anything to do with him anymore. He says that he understands but he has to wonder if she would be willing to give him another chance if he became the epitome of romance. Would she be willing to try again if he gave her a bottle of wine, cried real tears, and showed how hopeless he is without her? Would two dozen roses and giving her the moon be enough to get her back?
13. Like a Rose by Ashley Monroe
| | |
| --- | --- |
| Genre | Country |
| Year Released | 2013 |
| Album | Like A Rose |
The phrase "came out like a rose" is used to describe when something succeeds although all of the odds are against it. And Ashley Monroe knows all about beating the odds. This autobiographical song depicts the rough start she had as a child, leading to bad decisions in her teenage years. Her father died when she was 13 years old, which affected her family in the most unfortunate way. Her mother started drinking and her brother "just gave up." At 18, she ran away with a boy, thinking her life would get better by leaving home. Eventually, she found that staying with him would also be a dead-end road. But despite bad luck and her own mistakes, she somehow ended up doing what she loved. She "came out like a rose" indeed.
14. Kiss from a Rose by Seal
| | |
| --- | --- |
| Genre | Rock, Soul |
| Year Released | 1994 |
| Album | Seal II |
This chart-topper was released in 1994, but it didn't reach super success until it became the background song for a love scene in "Batman Forever" with Nicole Kidman and Val Kilmer in 1995. The movie's soundtrack made the tune a hit and also gave it a nickname! To this day, the song is still known as "Love Theme from Batman Forever." Seal said that at one point, he was embarrassed by the song though and even tried to throw it away! Thankfully, he saved it and made its way onto the movie's soundtrack, eventually becoming one of his biggest wins and forever beloved!
15. Black Roses Red by Alana Grace
| | |
| --- | --- |
| Genre | Pop, Soundtrack |
| Year Released | 2009 |
| Album | With One Word |
Black roses are often associated with sadness and death, but they seem to be the only thing growing in Alana Grace's garden. The former lead singer of the now disbanded group, This Is She, sings about not ever really knowing love and about having enough loneliness to fill the deepest oceans. The song garnered attention after being featured on the soundtrack for the gal-pal movie, "The Sisterhood of the Traveling Pants." In the song, Alana is sad but holds out hope. She continues to look for someone who can bring her heart back to life and help her turn her lonely black roses into shades of lovely red.
16. Dandelion by Kacey Musgraves
| | |
| --- | --- |
| Genre | Country |
| Year Released | 2013 |
| Album | Same Trailer, Different Park |
Have you ever made a wish on a flower? You take a big breath and then blow the dandelion's fluffy seeds off of the stem, hoping the floating little tufts will find a way to make your dreams come true. It may have been a while since you did it if you have. Adults usually think of making wishes as something done in childhood. And Kacey can see why. She sings that she's been making wishes for so long, but they never seem to come true. She has put too much time into magic flowers, lucky pennies, falling stars, and even love, only to be disappointed again and again. She's been holding out hope that her lover will change and stop breaking her heart, just like she's been hoping the dandelion will make her wishes a reality. But both have let her down too many times, and she's done with wasting her breath.
17. The Rose by Bette Midler
| | |
| --- | --- |
| Genre | Pop, Soul |
| Year Released | 1979 |
| Album | The Rose Soundtrack |
Bette released this song on the soundtrack for her film of the same name, "The Rose." The lyrics describe the different ways that people view love. Some see it as overwhelming and crushing. Some see it as harmful and only capable of leaving you hurt. But Bette knows better. She tells her special someone that love is a natural, beautiful thing that can survive even amongst the harshest conditions, like a seed underground during the winter, just waiting for the sun to warm it up so it can grow. She lets her lover know that for her, he is the only rose she has been looking for.
18. For the Roses by Joni Mitchell
| | |
| --- | --- |
| Genre | Folk Rock, Soft Rock, Jazz |
| Year Released | 1972 |
| Album | For the Roses |
Joni Mitchell's songs can often be read without music, and they still could be called beautiful poetry. Her trials, tribulations, and relationships have inspired much of her lyrics, and it's clear to see that "For the roses" is an example of that, encompassing all three. The song tells the tale of a woman whose lover has turned into a celebrity. And with that celebrity comes all the pitfalls of fame as well. She sees the glitter and confetti surrounding him on the tv screen while she sits somewhere else. Partway through the song, there is the realization that maybe Joni isn't just talking about her lover but possibly describing her hatred towards her own celebrity status. The song doesn't even mention roses in the lyrics, but one has to wonder if Joni is referencing the flowers that are sometimes thrown upon the stage as a concert or show ends.
19. Every Rose has its Thorn by Poison
| | |
| --- | --- |
| Genre | Rock, Glam Metal, Acoustic Rock |
| Year Released | 1988 |
| Album | Open Up and Say …Ahh! |
Who knew that this huge love song was inspired by infidelity? After hearing a guy speaking in the background during a call to his girlfriend, Brett Michaels wrote this song in a laundromat where he was doing his laundry. The verses depict a couple who have been feeling distant from each other though they lay side by side in bed. Brett tells us that he knows he could have saved their love if only he had known what to say to make things right between them, but he didn't, so their love ended. The song doesn't include any infidelities out loud, but some have thought the rose refers to the girl he once loved as the rose and her straying as the thorns. Others have thought that he was talking about fame as the rose and losing his love as the thorn.
20. Roses by Mary J. Blige
| | |
| --- | --- |
| Genre | R&B, Soul |
| Year Released | 2007 |
| Album | Growing Pains |
Mary J. Blige has been the go-to songstress when you need a song about being a grown woman and the issues women have to face. Her strong voice and no-nonsense attitude are loud and clear in this song about refusing to have her needs ignored. She has said that the album that this single comes from was all about the tensions that come with growing out of your old self and "Roses" definitely portrays that idea strongly. Mary sings that she is done with not being heard. When she has negative feelings or needs comfort, all she finds in her man is harshness and being told to "suck it up." Yet he's always there to experience the happiness and "candy." So she is finished with walking on eggshells and wants to be accepted for who she is, the good AND the bad. Love isn't all roses, it includes thorns too.
21. Roses are Red by Aqua
| | |
| --- | --- |
| Genre | Dance, Electronic, Pop |
| Year Released | 1997 |
| Album | Aquarium |
To be honest, we have no idea what this song is truly about. We thought we knew what "Barbie Girl" was about for the longest (we grew up listening to it), but we were so wrong! So, even though we're unsure what the song is about, it's a pretty safe song lyrically, and it refers to roses, violets, honey, and love. It's got the sound Aqua is known for with its high singing, random weird-sounding male lyrics, and its highly electronic dance beat. So if you're looking for something with extreme energy that isn't too deep, try this nostalgic song!
22. Lotus Flower by Radiohead
| | |
| --- | --- |
| Genre | Alternative, Indie |
| Year Released | 2011 |
| Album | The King of Limbs |
Listening to Radiohead's "Lotus Flower" is an experience, but pair it with watching the video, and you'll wonder how you didn't come across it sooner. Tiktok dances have nothing on lead singer Thomas Yorke breaking it down to the song in the official music video. The guy isn't Fred Astaire, but anyone watching can see the joy and the freedom in Yorke's movements. And the spirited dancing fit the theme of the song as many fans believe the song is about finding joy in the moments, like a mouse while the cat is away., or reaching for happiness, like a lotus towards the moon.
23. Amaryllis by Shinedown
| | |
| --- | --- |
| Genre | Rock, Metal, Alternative, Indie |
| Year Released | 2012 |
| Album | Amaryllis |
Shinedown singer Brent Smith said that the whole album was about what the band once was while also about persevering towards what they wanted to be. They wanted the album to inspire and empower their beloved fans while also showing new fans who they are. Shinedown has long used its rock sound to create positive messages, and "Amaryllis" continues that tradition. Smith's voice begs you to open up and "bloom" into your new self even though you may have endured hard times. Those rough moments ended up bringing you to where you are and made you who you are!
24. Marigold by Foo Fighters
| | |
| --- | --- |
| Genre | Rock, Alt, Indie, Metal |
| Year Released | 2006 |
| Album | Skin and Bones |
Many people attribute this song to Nirvana, but in reality, Dave Grohl wrote, performed, and recorded an album called "Pocketwatch" by himself. That album included this song; he released it in 1992 under the band name "Late!" He was in Nirvana at the time, but the others did not participate in the song's production. Nirvana did, however, perform it live sometimes, and Dave re-recorded the song at the band's studio, although Kurt Cobain still didn't play a role in its re-creation. After Nirvana, Grohl started the Foo Fighters, and they recorded the song once more. Some say the song is about the marigold pictures that Kurt once had in his room when he and Dave lived together.
25. Tiptoe Through the Tulips by Tiny Tim
| | |
| --- | --- |
| Genre | Rock, Pop |
| Year Released | 1968 |
| Album | God Bless Tiny Tim |
Although this song has been used in horror films, the message is quite innocent. It's a simple song about the singer wishing for a lover to steal away with them for a kiss amongst the tulips. Even Tim's voice doesn't make it very scary. Seeing a large man sing high notes isn't that frightening. But seeing THIS 6'1″ man sing in such a high falsetto voice can be quite spooky. One for dramatics, Tiny Tim would regularly paint his face ghostly white and make theatrical movements while singing. He also starred in some scary movies as well. Look them up at your own risk!
26. Hyacinth House by The Doors
| | |
| --- | --- |
| Genre | Folk Rock, Alt |
| Year Released | 1971 |
| Album | L.A. Woman |
According to some fans, lead singer Jim Morrison wrote the lyrics while staying at a friend's house and was inspired by the environment around him. The house had the title flowers around it, and the friend was said to have owned a baby bobcat. Other people have said that the song is about Jim's open relationship with an ex-girlfriend. And some say the song is referencing the 60s counterculture and God (as the lion). The bathroom lyric was supposedly written on the fly as Jim watched someone literally leave the bathroom so he could go into it and record his vocals for the song. There are so many rumors about this song and its meaning. We'll let you decide.
27. Blue Orchid by The White Stripes
| | |
| --- | --- |
| Genre | Alt Rock, Garage Rock, Indie |
| Year Released | 2005 |
| Album | Get Behind Me Satan |
Jack White has long been an outspoken fan of old instruments, music history, vinyl, and apparently, even the industry of yesteryear. It has been said that "Blue Orchid" is about Jack's disillusionment with the current music business and his desire for the old industry. Others have said that the song is actually about his short relationship with actress Renee Zellweger. The lyrics about taking a white orchid and turning it blue could be interpreted as taking something pure and tainting it and making it "blue." Only the faux-sibling duo know what it's truly about, and those two, though musically brilliant, tended to keep you guessing. Whatever the meaning, Jack's guitar and vocal skills and Meg's drumming are on point in "Blue Orchid" and make you realize why they are credited as being one of the saviors of rock in the 2000s. If you're looking for songs with flowers in the title, then this is a song you'll want to listen to.
28. Cherry Blossom Girl by Air
| | |
| --- | --- |
| Genre | French Electronica |
| Year Released | 2004 |
| Album | Talkie Walkie |
The singing in "Cherry Blossom Girl" is almost too quiet to hear, but the song's beat and music are the real stars. But if you investigate the lyrics, the song is about someone in love with a girl but they're too nervous to speak to her. Their love for the girl is so strong that it even makes them sick not to be with her. Their peers tell them to talk to her, but the singer is content to wait on the day that the perfect moment will arrive. In 2022, this song hasn't aged that well. It does give some stalker vibes. But if Olivia Rodrigo's "Driver's License" relates to so many people, maybe "Cherry Blossom Girl" will too?
29. Build Me Up Buttercup by The Foundations
| | |
| --- | --- |
| Genre | Soul, R&B |
| Year Released | 1968 |
| Album | Foundations |
This song is classic! Without this track included, you'd be hard-pressed to find a floral-themed song list. A woman called "Buttercup" seems just to enjoy tormenting the singer, using his emotions against him. She knows that he loves and adores her, but she only seems to repay the feelings sporadically. Otherwise, she stands him up and leaves him high and dry. He begs her to give him a real chance, but she just seems to amuse herself with him when she's bored. He knows she's got other lovers on the line, but he can't stop the attraction he feels for her. Apparently, "catching feelings" and "ghosting" has always been a thing.
30. Magnolia Wind by Emmylou Harris and John Prine
| | |
| --- | --- |
| Genre | Country |
| Year Released | 2011 |
| Album | This One's for Him – A Tribute to Guy Clark |
Have you ever loved someone so much that you would rather live in shambles with them rather than in luxury without them? That is the exact sentiment conveyed in this sweet, simple song. In a duet between Emmylou and John, the two sing verses describing the sad state of their lives if they had to live without their love. John says he'd rather sleep with Emmy's cold feet against him than alone in a rich bed. Emmylou says she would never listen to music again if she couldn't hear John's fiddle drifting on the Magnolia wind. It's an all-or-nothing type of love, and we are 100% in love with it. If you're looking for country songs about flowers, you'll certainly love this one.
31. Sugar Magnolia by The Grateful Dead
| | |
| --- | --- |
| Genre | Psychedelic |
| Year Released | 1970 |
| Album | American Beauty |
The Grateful Dead is an iconic band that built a cult-like following of fans called "Deadheads." The band only had one hit that made the charts, but their concerts were legendary. They were known for improvising on the fly, jamming for lengthy periods, and interacting with the audience. They didn't pigeonhole themselves into one genre of music, often infusing reggae and folk music into their psychedelic rock music and other styles. "Sugar Magnolia" is a song about the girlfriend of Bob Weir, a founding member of the band. It is one of the most well-known songs in the Grateful Dead's discography.
32. Forget Me Nots by Patrice Rushen
| | |
| --- | --- |
| Genre | Dance/ R&B |
| Year Released | 1982 |
| Album | Straight from the Heart |
When a relationship falls apart but ends as friends, one has to wonder why they couldn't make it. At least Patrice is wondering why they couldn't stay together. She reminisces on their relationship and everything she loved about it and her ex, leading her to think that they should start again. Now that they've had some room and time to be on their own, is it possible for them to give it another go? She sends her ex-lover some flowers called Forget Me Nots to remind him of the love they once shared. If you think this song sounds familiar, you should know that Patrice's music is often sampled in other artists' songs! The chorus to "Forget Me Nots" can be heard in Will Smith's "Men in Black" song for the movie of the same name in 1997.
33. Pickin' Wildflowers by Keith Anderson
| | |
| --- | --- |
| Genre | Country |
| Year Released | 2005 |
| Album | Three Chord Country and American Rock and Roll |
This song is not as innocent as it may seem at first glance! Keith sings about taking his girl down by the river for a little one-on-one time, but he doesn't have swimming on his mind. No, in "covert" ways, he lets his girl know that he hears Mother Nature, and she's saying it's pollinating time. He continues to sing about the birds and bees, cherry trees blooming, and more country innuendos. But ultimately, in the end, he's singing about getting a little honey from his honey. Even if Keith isn't charming his "Daisy," he sure is charming himself at least! We don't know if we find the song flattering and endearing or if it makes us want to roll our eyes. But either way, we'll never think of picking flowers the same way again.
34. Wildflower by The Janedear Girls
| | |
| --- | --- |
| Genre | Country |
| Year Released | 2011 |
| Album | The Janedear Girls |
This country band's name came from putting a spin on the iconic and well-known agricultural machinery brand, John Deere (think tractors and stuff). Sticking with that ultra country theme, their biggest song is all about the common things found around a farm. They sing about their trucks, hay, dirt, and fields. The wildflower they sing about is in reference to themselves. They are meant to stay in a well-manicured garden, ready to be pruned, snipped, and put into a vase. They need fresh air, miles of acreage, and the ability to do whatever and grow wherever they want.
35. Wildflowers by Tom Petty
| | |
| --- | --- |
| Genre | Rock and Roll |
| Year Released | 1994 |
| Album | Wildflowers |
According to Tom Petty, this was probably the easiest song to create in history. He claims it all came off the top of his head in less than four minutes! He simply recorded it once on a tape recorder, and it was finished! The lyrics are almost as simple as the songwriting process. They describe the singer as adoring someone that he believes should have whatever they want, especially freedom. He tells them that they should be free and out on the ocean or in a field of wildflowers. He wants them to have everything their heart desires because no one has had him as enamored as they have.
36. Dead Flowers by The Rolling Stones
| | |
| --- | --- |
| Genre | Hard Rock, Country Rock |
| Year Released | 1971 |
| Album | Sticky Fingers |
The Stones sang country?! Yes, they did! Well, at least they had some country influence in this song and a couple of others, but it happened! The irony stands in the fact that the song is thought to be about addictions to different substances, which is usually associated with rock and roll life, not the country. But The Stones made it work somehow! The song mentions dead flowers and roses, but if you research slang terms for that day and age, you'll see why so many think the song is not what it seems. At a glance, it seems to be a song about a man who has lost the love of his life and can only cope by being distracted by other women and more dangerous recreational activities. But to others, the song is about a man and a woman trading materials for their harmful vices.
37. Dead Flowers by Miranda Lambert
| | |
| --- | --- |
| Genre | Country |
| Year Released | 2009 |
| Album | Revolution |
In this song, Miranda compares herself to many things that have lost their luster, like dead flowers wilting in a vase of gray water. She feels like burned-out Christmas lights that are still hanging even though the holiday has passed. Things that were once beautiful but their luster and happiness have disappeared. And she claims that her lover doesn't seem to notice the happiness has gone. They seem content on commenting on the shallow ( "ain't it such a nice day") while being oblivious to the fact that Miranda has a "hurricane" of inner turmoil happening inside of herself. Miranda has been there if you've ever felt like you weren't seen in a relationship.
38. Flower Shops by ERNEST featuring Morgan Wallen
| | |
| --- | --- |
| Genre | Funk Rock, Pop, Alt/Indie, R&B |
| Year Released | 1998 |
| Album | "5" (fifth studio album) |
Sometimes flowers just aren't enough to say sorry. ERNEST and Morgan Wallen sing this song about screwing up good relationships and trying to win forgiveness. It's a great song that revives that old 90's country sound that so many have been missing. They both sing verses about mistakes they made and beg the florist for all the flowers in the shop. They'll take roses, violets, and daisies. From the sound of their desperation, it seems they'll try anything at this point and may even take the ferns. But all of this foliage may be for naught. Morgan sings that his girl has already gone to stay with her mother and doesn't seem to think he deserves another chance. Well, even if they don't win their women back, at least they'll have flowers to put on the graves of their failed relationships.
39. Como La Flor by Selena y Los Dinos
| | |
| --- | --- |
| Genre | Tejano, Cumbia, Reggae, Pop |
| Year Released | 1992 |
| Album | Entre a Mi Mundo |
The title means "Like the Flower" in English. It's a beautiful song about losing the love of your life but still wishing them the best. Selena sings that she knows her amour has fallen in love with another woman. Her lover seems to think that their love has wilted like a dying flower. She tells him that he has given her so much love and happiness, so she wishes him well. She won't ask him to stay, she knows how to let go, but she admits that she is crumbling inside. She sings that he will be taking her heart with him as he walks away. Selena Quintanilla Perez was "The Queen of Tejano (Texan- Mexican) Music." She tragically passed away at the young age of 24 and left the entire world in mourning. The song is in Spanish, so now is the time to learn it if you can't speak it. Did you know that Selena couldn't speak Spanish until AFTER she became famous? She learned the Spanish songs phonetically (by listening to others and sounding the words out). Her family could speak it, but she only learned Espanol fluently while in her 20s!
40. Flower by Kylie Minogue
| | |
| --- | --- |
| Genre | Orchestral Pop, Pop Ballad |
| Year Released | 2012 |
| Album | The Abbey Road Sessions |
Australian singer Kylie Minogue sings this song about wishing to be a mother in the most beautiful way. She tells her future child that she already loves them even though she's not even pregnant yet. She dreams about them and knows they're somewhere out there. She acknowledges that the day of her motherhood may never come as you can never tell what life will do. But she will wait and continue dreaming about her flower child floating on the wind, making their way into her arms even though they are already in her heart. The singer was actually battling breast cancer when she made this song, making it even more moving.
41. (Nothing but) Flowers by Talking Heads
| | |
| --- | --- |
| Genre | Electro |
| Year Released | 1988 |
| Album | The Best of Talking Heads |
Imagine the world as you know it being overtaken by nature again. The stores and fast food restaurants would become covered by grass fields and trees. It sounds beautiful, right? Ok, now realize that if that happens, there will be no way for you to microwave your food. There will be no chocolate chip cookies. Cars would be obsolete, and you would have to walk everywhere. For some people, that sounds like a nightmare! Many would rather have the current commercial world, even at the expense of the environment, and that's the band's point. In the song, the lead singer David Byrne is the main character who lives in a post-apocalyptic world. He is surrounded by all of this gorgeous imagery and floral life. But all he misses is Dairy Queen and pizza. He even wants to grow up to be a billboard that falls in love with a highway! It's a commentary on the tragic effects we are having on our earth and yet how we aren't willing to sacrifice our comfort to stop the damage.
42. You Don't Bring Me Flowers Anymore by Barbra Streisand and Neil Diamond
| | |
| --- | --- |
| Genre | Adult contemporary |
| Year Released | 1978 |
| Album | You Don't Bring Me Flowers |
Romances rarely stay constantly passionate. Every relationship has its highs and lows. The days of courting one another pass and eventually evolve into just living with each other. For some, this is fine. After all, what's better than getting to experience life with your best friend every day? But for others, romance is a significant need that has to be met, and that's ok! In this song, Barbra and Neil seem to be a couple that has been together a while, and the fire is starting to go cold. Barbra reminisces on the days when her man hated to leave her and wooed her effortlessly. Neil remembers when going to bed didn't just mean going to sleep. Both are missing the good old days, but no one seems to be changing anything. It's about a flame going out, but hopefully, this musical conversation can keep it burning.
43. Fading like a Flower by Roxette
| | |
| --- | --- |
| Genre | Swedish Pop, Rock |
| Year Released | 1991 |
| Album | Joyride |
Breaking up is hard to do, but it's even harder when you have to see that person after the heartbreak. Roxette is in this very situation, and as tough as she is, seeing her ex makes her feel as though she loses her strength or becomes "faded." She recounts how she ran away from what she knew just to be with him, only to find that he was not in love with her. She assures herself that she can get over him. She just needs time to get used to the world without him. But it's kind of hard to do that when the guy keeps popping up in her like a weed. We think it's time for the platinum blonde rockstar to do some pruning!
44. Flowers in Your Hair by The Lumineers
| | |
| --- | --- |
| Genre | Indie, Folk |
| Year Released | 2011 |
| Album | The Lumineers |
Sometimes it takes growing up to realize what you had all along, and the Lumineers seem to know about that. The lively band sings about a time when they were younger and in love, back when the world was a little more positive or seemed that way. They were young and more naive, putting flowers in their hair. As they grew older, though, they realize that they may have "romanticized" the old days instead of remembering them correctly. But adulthood is not all bad as they have gotten to grow up together and reminisce with each other to this day.
45. (Listen to the) Flower People by Spinal Tap
| | |
| --- | --- |
| Genre | Psychedelia |
| Year Released | 1967 |
| Album | (Listen to the) Flower People and Other Favourites |
Spinal Tap is a fictional band made up of three comedians. What started out as a comedic skit ironically did turn into a touring gig, though! The fake band members actually do play instruments and create original music for their performances, although the performances are still under the comedic influence. The band has even broken up and reformed multiple times, just like a real group. They even had a fictional documentary (mockumentary) about their rise to fame where their characters get more in-depth with their fictitious backstories. As for the song, the lyrics are not very complex. Verses about listening (obviously to the flower people) and keeping a watch out for some unidentified event make up the very short song. We don't know what we're listening out for but at least we'll be laughing at Spinal tap's antics while we wait!
46. Life is a Flower by Ace Base
| | |
| --- | --- |
| Genre | Dance, Pop |
| Year Released | 1998 |
| Album | Flowers |
The video for this song is honestly so 90s, we may have time traveled just by watching it. The spiked hair, the nonsensical theme (seriously, what was the dryer thing about?), and the greenscreen background all made us feel like we were in elementary school again. But it isn't a bad thing! Although the song's message and the video's theme don't seem to match, both are pretty happy. The lyrics reference the book "The Catcher In the Rye" and deem that the only person who can keep you from happiness is yourself. Life is a flower, and if you smile, then "the world will smile with you". Ace of Base had other, more well-known songs such as "The Sign" and "All That She Wants" as well.
47. Desert Rose by Sting
| | |
| --- | --- |
| Genre | Pop |
| Year Released | 1999 |
| Album | Brand New Day |
Sting has said this song is about losing love and desiring that intoxicating feeling back, not necessarily with his old lover but possibly a new one. He just wants to feel that intense feeling again and his life seems like a desert without it. Verses seem to indicate that he is holding out hope for finding a one-of-a-kind love amid his longing or a rose in the desert. Until then, he will keep dreaming about his desire, like rain in the Mojave and gardens amongst the sand, that may never come to fruition. The song features Algerian vocalist Cheb Mami singing in Arabic about also missing the feeling of love.
Final Thoughts:
The seeds of inspiration can grow into almost anything. These songs have made it clear that even the smallest of flowers can be the muse for some incredible music. These songs have been found in weddings, funerals, and celebrations and have even been the source of many children's names! And that's because flowers mean so much!
You can see them in decorating, architecture, and even on the skin of many tatted people! Why? Because flowers are more than just petals and stems. We aren't talking about chlorophyll and photosynthesis, though. We mean that flowers have held meaning and symbolism and have been used to convey feelings for a very long time. As you can see from this extensive list, they can be used almost anywhere because they can grow almost anywhere! From the driest desert to the biggest field, flowers are as resilient as they are beautiful.
Let us know if there are any great songs that we should add to our list in the comments below.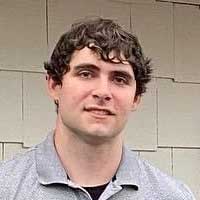 Hi, my name is Kevin and I'm from Butler, Pennsylvania. I've been obsessed with music and audio gear for as long as I can remember. I started this website to help people find professional advice related to a wide range of audio topics. We have a number of Audio Engineers on our team who have been designing and fixing audio gear for decades.