There's nothing better than the relationship between humans and dogs. Dogs provide unconditional love, infallible loyalty, and true companionship so it's not hard to believe that many humans favor their relationship with their dogs over their human relationships. Since dogs are so loved, many songs about dogs have been written over the years.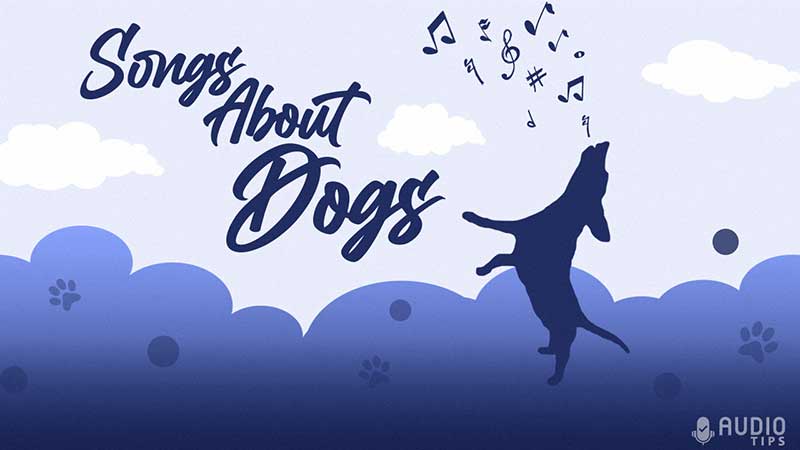 If you're looking for some awesome songs related to our furry friends, check out the list below!
1. Who Let the Dogs Out by the Baha Men
| | |
| --- | --- |
| Genre | Pop, Hip-Hop, Dance, R&B |
| Year Released | 2000 |
| Album | Single |
This catchy, upbeat tune released by the Baha Men has an easily recognizable and repetitive chorus that entices you to sing along; however, the song wasn't actually written by the band. Anselm Douglas, a composer from Trinidad, recorded a song called Doggie two years before this version. It had a real reggae feel to it, but the tempo seems a little rushed compared to the Baha Men's version. The song really gained popularity once it was included on the soundtrack for the movie Rugrats in Paris. Today it is as popular with kids as it is with adults.
2. The More Boys I Meet by Carrie Underwood
| | |
| --- | --- |
| Genre | Country |
| Year Released | 2007 |
| Album | Carnival Ride |
With its comical undertone, in typical country fashion, Carrie Underwood tells the story of a girl who keeps meeting guys who just don't measure up to what she wants. From guys wanting to move too fast to guys thinking they're bad to the bone, everyone she's dating makes her feel like she's just kissing frogs. With a long list of why they are inadequate, in the end, she realizes that the more boys she meets, the more she loves her dog. A great country beat and a catchy chorus make this dog song fun to listen to and fun to sing.
3. Maggie's Song by Chris Stapleton
| | |
| --- | --- |
| Genre | Country, Movie |
| Year Released | 2020 |
| Album | Starting Over |
One of the most beautiful and touching songs about dogs, Chris Stapleton's true tale introduces us to his family's beloved dog Maggie, who they found in a shopping cart when she was a puppy. Maggie remained part of the family for fourteen years before she woke up one day and could no longer walk. Chris was so close to Maggie that he knew he had to write this tribute to her. Pet owners will relate to the journey of a dog and its family, from the joys of playing with the kids and chasing squirrels on the farm to the devastation of having to bury their beloved pet.
4. Love Someone (The Edgar Cut)
| | |
| --- | --- |
| Genre | Country |
| Year Released | 2017 |
| Album | Brett Eldredge |
"Love Someone (The Edgar Cut)" wasn't the original version of Brett Eldredge's sentimental love song about the simplicity of love. Although the lyrics never mention Edgar, Brett's wonderful dog, the YouTube video of The Edgar Cut shows the owner and his dog enjoying a myriad of experiences together, from having a steak dinner and eating popcorn while watching a movie to sharing an ice cream cone, chasing tennis balls and going for a ride on a motorcycle with a sidecar. When the singer meets a lady, Edgar fears he will be left out of further adventures, but he will always be Brett's partner in crime.
5. I Wish Dogs Could Live Forever
| | |
| --- | --- |
| Genre | Country |
| Year Released | 2020 |
| Album | Only Truck In Town |
This song by country singer Tyler Farr is from his album Only Truck In town. The lyrics represent the unique relationship between a man and his dog and the heartbreak of loss. As the title suggests, no dog owner is ever really prepared for the day their dog goes over the rainbow bridge. To a dog owner, a dog's life is never long enough, and we all wish they would live forever. In this song, the singer is not only dealing with the breakup of a relationship and questions why people don't stay together, but he also has to face the loss of the canine companion who could help him get through the rough times.
6. Ol Red by Blake Shelton
| | |
| --- | --- |
| Genre | Country |
| Year Released | 2002 |
| Album | Blake Shelton |
Initially recorded in 1990 by country legend George Jones and then again in 1993 by Kenny Rogers, Blake Shelton's version from 2002 became a top twenty country hit. The song's story follows a prison inmate who supervises the warden's bloodhound, whose job is to catch those trying to escape the prison. The story continues with our inmate taking Ol Roy for walks and eventually getting him to mate with a female BlueTick Coondog. Interestingly enough, the inmate primed Ol Roy to prefer mating with the female dog to chasing prisoners, which is how he finally managed to escape. The catch line, "love got me in here, and love got me out," sums up the song's theme.
7. Man of the Hour by Nora Jones
| | |
| --- | --- |
| Genre | Pop, Jazz |
| Year Released | 2009 |
| Album | The Fall |
With its lilting beat and the smooth tones of Norah Jones' vocals, this song has a calming sway that feels like exactly the type of tune to enjoy on a lazy Sunday afternoon. But there's a deeper message in the lyrics than the music suggests as Jones sings about the awful choices of men she has, a vegan or a pothead. Instead of settling for a guy she doesn't want, she chooses her dog to be her companion, citing such positive attributes as he's sweet, won't cheat, and doesn't come with baggage. This song's a winner for anyone who prefers their relationship with their dog to human relationships.
8. The Puppy Song by Harry Nilsson
| | |
| --- | --- |
| Genre | Pop Oldies |
| Year Released | 1969 |
| Album | Harry |
Recorded over fifty years ago, "The Puppy Song" was initially written for a young British singer, Mary Hopkin. Paul McCartney, a member of the Beatles, asked composer Harry Nilsson to write a song for the young lady. She recorded her own version for her first album, Postcard, which was also released in 1969. Four years later, in 1973, David Cassidy of The Partridge Family also released a version of this song along with his song Daydreamer. But many people will remember The Puppy Song from the soundtrack to Nora Ephron's Romcom, You've Got Mail. With uplifting lyrics about dreams being wishes and dogs being best friends, it's easy to see why this song has timeless popularity.
9. I Want a Dog by the Pet Shop Boys
| | |
| --- | --- |
| Genre | Electronic, Dance, Pop |
| Year Released | 1987 |
| Album | Actually |
As the title suggests, the lyrics of this song are self-explanatory. The singer wants a dog of pretty much any breed to take on walks and to keep him from getting lonely. Neil Tennant, the singer, and Chris Lowe, the keyboard player, make up this new wave Dance-pop group. This song is included in this British duo's second album. Although the steady, driving beat is catchy, the song's instrumental introduction of over a minute does make it difficult for the listener to jump in and sing along. In 2016, the Pet Shop Boys were awarded the best dance duo over forty years by Billboard magazine.
10. Puppy Love by Donny Osmond
| | |
| --- | --- |
| Genre | Pop, Easy Listening |
| Year Released | 1972 |
| Album | Portrait of Donny |
The title song from Osmond's third album, "Puppy Love," became a number one hit on both the Canadian and U.K. singles charts in April of 1972. But Donny wasn't the first to record this popular hit. Composer Paul Anka penned the song in 1960. His version made it to number two on the Billboard Hot 100 twelve years before Osmond recorded his rendition. Puppy Love is a beautiful coming-of-age love song with all the angst of what young love can involve. It was especially popular with teenage girls, not only because of the subject matter but also because of Osmond's popularity. Oddly enough, another song of the same title, written by an eleven-year-old Dolly Parton, was released in 1959.
11. Me and You and a Dog named Boo by Lobo
| | |
| --- | --- |
| Genre | Pop, Folk |
| Year Released | 1971 |
| Album | Introducing Lobo |
This song is Lobo's debut single. It was written under his real name, Roland Kent Lavoie, and it is a folky telling of two people traveling the countryside, happy and free, with a dog named Boo. Their adventures include getting caught stealing from a farmer, who then pays them after they do some work for him, allowing them to buy more gas to keep going on their adventure. The singer explores settling down in the big city, but in the end, he just keeps yearning for more road trips and more carefree times driving in his old car with his companions. The title is also the catchphrase that repeats in every chorus, begging us to sing along.
12. I'm Gonna Buy Me a Dog by The Monkees
| | |
| --- | --- |
| Genre | Pop, Rock |
| Year Released | 1966 |
| Album | The Monkees |
Here's another dog song addressing the issue of someone bemoaning the end of a relationship and turning to a canine companion. Unlike so many other songs of this nature, the Monkees take on the subject, complete with comments from Mickey Dolenz and Davy Jones throughout, adding a comically light element to an already humorous song. It was written by Tommy Boyce and Bobby Hart and appeared on the Monkee's debut album, but they weren't the first to record it. In 1965, Gamma Goochee recorded a version that had a more rock sound similar to Wooly Bully and without the quirky background comments found on the Monkee's version. This is easily one of the best songs about dogs of all time.
13. Martha my Dear by The Beatles
| | |
| --- | --- |
| Genre | Pop, Rock |
| Year Released | 1968 |
| Album | The Beatles, also known as White Album |
Paul McCartney wrote this song as a tribute to Martha, his old English sheepdog. The Beatles were not the only band to record Martha My Dear. Slade recorded a more synthesized version. Herb Alpert and the Tijuana Brass use their signature brass instrument orchestration. World Party's version is quite similar in style to the Beatles' version. Phish starts with piano, just like the Beatles, but keeps a more driving rhythm throughout. Even though most music lovers would likely associate this song with the Beatles, give the other versions a listen as they all have something different to bring to the table.
14. Hound Dog by Elvis Presley
| | |
| --- | --- |
| Genre | Rock and Roll, Blues |
| Year Released | 1956 |
| Album | Single |
Although this song became one of Elvis Presley's most popular and well-known tunes, he was not the first to record Hound Dog. In 1952, Big Mama Thornton's blues version lacked the rock and roll slant of heartthrob Elvis Presley, whose version skyrocketed the song to a number one hit on the pop, country, and R&B charts. There have been over 250 recordings of "Hound Dog", but none garnered much notice until Elvis put his spin on the song. The repetitive chorus is catchy, and the message is simple.
15. A Dog's Life by Elvis Presley
| | |
| --- | --- |
| Genre | Rock And Roll |
| Year Released | 1966 |
| Album | Paradise, Hawaiian Style |
A decade after Elvis recorded Hound Dog, his song A Dog's Life found its place on the original soundtrack album for the movie Paradise, Hawaiian Style, a film in which Presley starred as a singing pilot. This was his third and final Hawaiian film. Unfortunately, this film couldn't touch the success of Blue Hawaii, released in 1961. The lyrics talk about the ease of a dog's life and how if the singer could do life over again, he would prefer to come back as a dog. Musically, this is recognizably Elvis with its rock and roll dance beat and his smooth vocals.
16. Bad Bad Leroy Brown by Jim Croce
| | |
| --- | --- |
| Genre | Folk Rock, Boogie Woogie |
| Year Released | 1973 |
| Album | Life And Times |
This was the only one of Jim Croce's songs to hit number one during his lifetime, but another of his famous songs, Time in a Bottle, did reach number one after his death. Bad Bad Leroy Brown's infectious beat challenges anyone not to start tapping their toes right from the initial instrumental opening riff. Although this song is included in our list of dog songs, Croce's lyrics reference the tough dude, Leroy Brown, who he sings is meaner than a junkyard dog. Interestingly enough, Croce based the character for this song on a fellow he met in the U.S. army.
17. Old King by Neil Young
| | |
| --- | --- |
| Genre | Rock, Indie, Folk, Country |
| Year Released | 1992 |
| Album | Harvest Moon |
Neil Young's lyrics to "Old King" epitomize the close relationship between a man and his dog and their adventures together. Sadly, Old King dies in the song and Young questions whether or not he'll ever find another dog as wonderful as this companion. With the banjo prominent in the instrumental track, the song has a country, folk quality. Young's lyrics and his delivery are the makings of a great storytelling song with a relatable message to anyone who has ever had a dog that's more of a partner or a sidekick than just a pet. Lazy Sunday recorded "Old King," but the track differs greatly in style with a more rock and roll feel to the arrangement. If you're looking for songs about dogs dying, this is one you'll want to listen to.
18. Walking the Dog by Rufus Thomas
| | |
| --- | --- |
| Genre | R&B, Funk |
| Year Released | 1963 |
| Album | Walking The Dog |
"Walking the Dog", from the album of the same name, was written and recorded by Rufus Thomas, an American R&B singer. It was also one of three hits that came out of the album. With its funky beat, it's no wonder that this song is popular amongst line dancers, so if you feel yourself grooving to the rhythms, check out some of the dance videos on Youtube. The Rolling Stones recorded their version in 1964, and although the clapping adds to the steady rhythm, one can't help but miss the saxophone from the original version. Aerosmith's hard rock version, released in 1973, elevates the movement and is a welcome updated rendition.
19. Dogs on the Run by Tom Petty and the Heartbreakers
| | |
| --- | --- |
| Genre | Rock, Country Rock |
| Year Released | 1985 |
| Album | Southern Accents |
Written by Petty and guitarist Mike Campbell from Tom Petty and the Heartbreakers, "Dogs on the Run" appears as the seventh track on the group's sixth album, Southern Accents. The lyrics tell the tale of a wanderer who doesn't follow the rules of society, finding himself sleeping on the cold ground or washed up on the beach. So this song isn't actually about dogs, but rather, it compares the carefree life to feeling like a dog on the run. Petty's vocals move between growly and nasal, loved by some and even compared to Springsteen's Born to Run.
20. B.I.N.G.O.
| | |
| --- | --- |
| Genre | Children, Nursery Rhyme |
| Year Released | 1800's |
| Album | Single |
A popular song for kids, Bingo is also an interactive spelling and clapping game. With each new verse, one of the letters in the song's name is left out and replaced by a clap, making it a fun song for entertaining children on road trips or as a music game. Although the origin of the song isn't entirely known, a version of it appeared in sheet music form in 1780 and in a songbook in 1785. The earliest versions had different titles and lyrics, and the song has adapted and changed over the last two centuries. These earlier versions were actually not songs for children but adult drinking songs.
21. How Much is That Doggie in the Window by Patti Page
| | |
| --- | --- |
| Genre | Novelty, Children |
| Year Released | 1952 |
| Album | Single |
Written by Bob Merrill, this song was first published as "The Doggie in the Window." The title was changed slightly to "How Much Is That Doggie in the Window" by the time it was recorded by Patti Page. The recording rose to number one by 1953. An endearing lyric tells the tale of a young woman who wants to buy her boyfriend a dog to keep him company and to guard him in case of robbers while she is on a trip. Page's lilting voice quality makes this song easy to listen to, and her harmonies decorate the otherwise simple melody.
22. Where, Oh Where Has my Little Dog Gone
| | |
| --- | --- |
| Genre | Nursery Rhyme, Children |
| Year Released | 1864 |
| Album | Single |
Another popular song with kids, this nursery rhyme was written by American Septimus Winner and is based on a German folk song. Although it is often categorized as a comical song, upon a further look, the song is actually quite sad. A child searches for his beloved dog, described as having his ears cut short and a tail cut long. The child follows the trail to a building site, but even the man on the site doesn't seem to know the dog's whereabouts. The repetitive chorus is the child crying out, "where, oh where has my little dog gone." Even by the end of the song, it seems that the dog still has not been found. The chorus is repeated several times and is catchy enough to encourage singing along.
23. Snoopy Versus the Red Baron by The Royal Guardsmen
| | |
| --- | --- |
| Genre | Rock, Novelty |
| Year Released | 1966 |
| Album | Single |
A unique but highly popular song, "Snoopy Versus the Red Baron," was written by two German composers and rose through the charts competing next to "I'm a Believer by the Monkees". It tells the wartime tale of The Red Baron's bloody massacre of eighty men and the brave dog and fighter pilot, Snoopy, from the Peanuts comic strip. who flew in and shot The Red Baron down. Interestingly enough, a real Red Baron fighter pilot existed in World War One. The song has been recorded multiple times, including a version by the group The Irish Rovers.
24. Snoopy from You're a Good Man Charlie Brown Broadway musical
| | |
| --- | --- |
| Genre | Musical Theater, Broadway |
| Year Released | 1967 |
| Album | You're A Good Man Charlie Brown |
The musical, "You're a Good Man Charlie Brown" is based on the characters of cartoonist Charles Schulz and his comic strip, Peanuts. The musical premiered in March of 1967 off-Broadway, eventually opened on Broadway and also in London's West End, and had tours and a revival on Broadway. The Snoopy character sings this carefree song about his life and all the joys of being a dog. There's a comical section where Snoopy admits he'd like to bite someone and become a fierce animal from the jungle, but in the end, he admits he would rather be on top of his doghouse and spoiled with meals and a roof over his head.
25. The Dog Song by Dhani Harrison
| | |
| --- | --- |
| Genre | Easy Listening, Netflix Documentary Theme |
| Year Released | 2018 |
| Album | Single |
Although this song isn't a traditional recorded track, "The Dog Song" is the theme from Netflix's docuseries Dogs. The lyrics include all the things that we enjoy about dogs from taking them for walks to spending time together. The closing line provides the true sentiment of how humans feel about their dogs and how they will forever keep them in their hearts. Consisting of six episodes, the series explores the relationships between humans and dogs and how they are connected. Season two of the series premiered in July of 2021.
26. Cracker Jack by Dolly Parton
| | |
| --- | --- |
| Genre | Country |
| Year Released | 2007 |
| Album | Jolene |
Listening to this track, with Dolly's gift of storytelling and her distinctive country vocals, one can't help but smile at this touching tune about the bond between a human and a rescued dog. She refers to the dog as her best friend, a playmate, and a companion. Although she recorded Cracker Jack in 1973, the song wasn't included in the original Jolene album but did find its way onto the 2007 re-release of Jolene. The Cracker Jack character was based on several different relationships her family members had with other dogs. In 2019, Netflix aired a series called Dolly Parton's Heartstrings, and Cracker Jack's story is the subject of the fourth episode.
27. Little Boys Grow Up and Dogs Get Old by Luke Bryan
| | |
| --- | --- |
| Genre | Country |
| Year Released | 2015 |
| Album | Kill The Lights |
Performed by Luke Bryan, here we have another touching story about the relationship between humans and dogs. How lucky are those of us who had a childhood canine best friend like the narrator of this tale; a companion, playmate, and sidekick? Bandit, the black lab in the song, was given to the boy by his dad, and together, for fourteen years, they played, went fishing, and, as the song says, "grew like weeds." In the country genre, more than ever, numerous musicians have their version of their relationship with the special dog who was a part of their childhood lives.
28. Everything Reminds Me of My Dog
| | |
| --- | --- |
| Genre | Country, Indie, Pop |
| Year Released | 1989 |
| Album | Bound By The Beauty |
This quirky tune makes the list of dog songs because of its completely unique slant on people and dogs. Sung by Jane Siberry, a Canadian artist, musically, the song is repetitive but not necessarily catchy, other than the line, "Everything reminds me of my dog." What's funny about it is that the lyrics and the ridiculous list of things she says remind her of her dog. Make the list from people to inanimate objects to things like teeing off at the golf course. It's just a fun song and doesn't really need to make much sense to be appreciated.
29. My Dog And Me by John Hiatt and the Goners
| | |
| --- | --- |
| Genre | Alternative, Rock, Blues, Country |
| Year Released | 2003 |
| Album | Beneath This Gruff Exterior |
"My Dog and Me" is a likable song about the adventures of a guy and his dog out in the woods, enjoying living off of the land. What's appealing about this selection is that its carefree lyrics match perfectly with the music's country feel and the lead singer's lyrical tone. It's a descriptive tale but with a bit of a beat and a hint of blues. One can't help but picture these two companions who enjoy spending quality time together, just the two of them. As the song says, "Just my dog and me." The lyrics provide a nice visual of the easygoing life and the narrator's special bond with his dog. If you want to listen to songs about dogs love, this is one you'll want to check out.
30. Quiche Lorraine by The B-52s
| | |
| --- | --- |
| Genre | New Wave, Dance, Rock, Punk |
| Year Released | 1980 |
| Album | Wild Planet |
With a quirky name like "Quiche Lorraine," one wouldn't expect the subject matter to be dogs. Or is it? Speculation on the part of several music critics insists that this song is a metaphor for the breakup of the lead singer and his girlfriend and not at all about a guy and his dog. The driving beat and somewhat spoken lyrics sound similar to The Monster Mash by Bobby Pickett and the Crypt Kickers. It seems that before one particular performance, lead singer Fred Schneider commented that the song was actually about a relationship that went to the dogs. Whatever the meaning, this is a catchy song with a great beat.
31. I Love My Dog by Sublime
| | |
| --- | --- |
| Genre | New Wave, Ska Punk, Alternative, Reggae |
| Year Released | 1996 |
| Album | Sublime tenth-anniversary deluxe edition |
With hints of ska punk, dance, alternative, and even reggae, "I Love My Dog by Sublime" feels like the sounds of the Caribbean Islands with its rhythm and instrumentation. However, there's nothing symbolic or clever about the song. It's just a simple tribute piece about a guy and his dog. What's unusual about this song is that the lyrics never give us any real insight into the human/dog relationship other than the repeating phrase, I love my dog.
32. I Love My Dog by Cat Stevens
| | |
| --- | --- |
| Genre | Folk, Rock, Pop |
| Year Released | 1967 |
| Album | Single |
"I Love My Dog" by Cat Stevens isn't another version of the Sublime song of the same title, but the sentiment, like so many of the dog songs on this list, also focuses on the close relationship of a man and his dog. The Cat Stevens version, however, does give us a much more intimate view of the bond the two possess to the point that Steven's lyrics even go as far as to say that he loves his dog as much as his human partner. If that relationship fades, his relationship with his dog will always come through. With its syncopated rhythms and driving beat, Steven's version fits best in the rock genre.
33. Dog's Life by Eels
| | |
| --- | --- |
| Genre | Alternative, Indie |
| Year Released | 1998 |
| Album | Welcome to Woop Woop |
This indie tune by American rock band Eels appears on the soundtrack of the Australian movie Welcome to Woop Woop. Rather than focusing on the relationship between humans and dogs, the narrator says he doesn't care about how his life has turned out. He would just like a dog's life, lying in the sun. Musically, the song has a more sixties feel to the instrumentation than that of the late nineties. Its relaxed tempo and tone make it a great tune to play while chilling out on a summer day.
34. Old Blue
| | |
| --- | --- |
| Genre | Children's music, Pop, Rock, Country |
| Year Released | 1969 |
| Album | Dr. Byrds And Mr. Hyde |
The Byrds recorded a popular version of this touching song about a hound dog named Blue. Blue was a typical hound dog chasing possums and living his best life. For years Blue and his owner enjoy their close relationship, but unfortunately, one day, Blue's life comes to an end, and it is an earth-shattering loss for the narrator, who vows to grab his horn and call for Blue when he gets to heaven. The song's catchy chorus makes you want to sing along. The song was covered by a multitude of artists and even appeared on a Disney children's album in 1979.
35. Gypsy, Joe And Me
| | |
| --- | --- |
| Genre | Country, Classic Country |
| Year Released | 1969 |
| Album | My Blue Ridge Mountain Boy |
In true Dolly Parton style, this song tells a story of a woman, her man Joe, and the little dog Gypsy whom she found in a ditch. The three of them lived a carefree life traveling with just the clothes on their backs. Sadly, one day when they are hitchhiking on the side of the road, Gypsy gets killed by a car. That winter, Joe dies from exposure to the cold, leaving the narrator all alone. At the end of this tear-jerker, the narrator is standing on a bridge thinking about the three of them being together again, giving the impression that she is going to jump, taking her own life.
36. Cat And Dog
| | |
| --- | --- |
| Genre | K Pop, Korean Dance, Hip Hop |
| Year Released | 2019 |
| Album | The Dream Chapter: Star |
K Pop music is all the rage right now, and this song won the MTV Music Award for Best K Pop. "Cat And Dog" has a mixture of English and Korean lyrics but the official YouTube video captions an English translation for those who want to know what the song is about. The singer talks about being in a bad mood, especially when he's not with his girl, and compares the time they spend together to a dog being content to chase a frisbee and go for a walk or the purring of a cat. With its hip-hop beat and attractive group members, this song is sure to be a hit with today's generation.
37. 101 Dalmations The Series Theme
| | |
| --- | --- |
| Genre | Children's music, TV Show Theme |
| Year Released | 1997 |
| Album | Single |
Based on characters from the original Disney Movie, 101 Dalmations, this animated television series aired for two seasons on ABC with a total of sixty-five episodes. The theme song is cute and funny, focusing on the fact that there are one hundred and one of these polka-dotted dogs running in a "blurry hurry." The theme music is catchy and quirky. With the animated visuals coupled with such fun music, children would definitely want to watch this show, especially if they were fans of the movie. Re-runs also aired on the Disney Channel until 1999 and were available to stream on Amazon Prime.
38. The Promised Land
| | |
| --- | --- |
| Genre | Classic Rock, Folk Rock |
| Year Released | 1978 |
| Album | Darkness On The Edge Of Town |
"The Promised Land", sung by Bruce Springsteen, chronicles one man's journey toward finding the life that he would rather have than the one he's got where he is existing by working in his daddy's garage, something that doesn't really fulfill him. He compares his thirst for something more to the howling of the dogs on Main Street because he believes they understand his angst better than any humans. The music has a great driving beat and comfortable harmonies in the chorus, making it a great road trip song. Springsteen got his inspiration from a road trip that he had taken with a photographer and a guitarist.
39. I Wanna Be Your Dog
| | |
| --- | --- |
| Genre | Rock |
| Year Released | 1969 |
| Album | The Stooges |
The Stooges, a rock band from the United States, was fronted by singer Iggy Pop until they disbanded. Iggy Pop went on to collaborate with David Bowie, who was also a personal friend of the singer. With its driving beat and repeated riff, "I Wanna Be Your Dog" had some success in the charts, including a place in Rolling Stone magazine's top 500 songs of all time. It has also appeared on soundtracks like Friday Night Lights, Transporter 3, and Cruella. The song also saw several cover versions, including one by Joan Jett and the Blackhearts.
40. The Reason A Dog
| | |
| --- | --- |
| Genre | Pop, Rock, Heavy Metal, Hard Rock |
| Year Released | 1985 |
| Album | Done With Mirrors |
Who hasn't heard of Steven Tyler and the American rock band Aerosmith? With their blend of rock, heavy metal, and elements of pop, the band released fifteen albums up to 2012. "The Reason A Dog" belongs to their eighth album, Done With Mirrors. The song lyrics basically depict what the singer believes would be the ideal person for a relationship – one who acts like a dog. The lyrics state, "he wags his tail instead of his tongue," unlike his current girlfriend. With its heavy reliance on drums and a driving beat, this song is definitely representative of the rock genre.
41. Tennessee Jed
| | |
| --- | --- |
| Genre | Rock, Blues, Bluegrass |
| Year Released | 1972 |
| Album | Europe '72 Live |
"Tennessee Jed" is a song by The Grateful Dead. It appears in their Europe '72 complete live recordings box set. The collection boasts a whopping 73 CDs featuring all 22 of their shows. The song's title was actually influenced by a 1940s radio Western that aired for fifteen minutes Mondays through Fridays. Basically, the song is about a man who's experiencing hard times until one day, after running into a fellow named Charlie Fog, the man and his dog decide it's time to head home to Tennessee. The song's got an easy listening feel with its lilting music and smooth vocals by singer Jerry Garcia.
42. Maga Dog
| | |
| --- | --- |
| Genre | Reggae |
| Year Released | 1971 |
| Album | single |
"Maga Dog" is sung by Peter Tosh, who, along with Bob Marley, was one of the core members of the Wailers. Tosh was born in Jamaica in 1944 and enjoyed a satisfying career until his untimely death in 1987. The song embodies the typical Jamaican flavor in its rhythms and instrumentation and is said to be based on two proverbs that basically criticize how people are known to take advantage of one another and how they often look at the dark side of things. There's only one reference to Maga dog, and it's at the beginning of the song where the listener is warned that he'll turn around and bite you.
Wrap Up:
That does it for this song list, but if there are any great songs we missed, let us know in the comments below!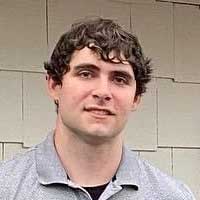 Hi, my name is Kevin and I'm from Butler, Pennsylvania. I've been obsessed with music and audio gear for as long as I can remember. I started this website to help people find professional advice related to a wide range of audio topics. We have a number of Audio Engineers on our team who have been designing and fixing audio gear for decades.