That cloudy expanse that floats above us encompasses so much magic. It gives us our life-giving rain, rainbows, powerful storms, and sunshine. It's been the subject of many studies, stories, songs, movies, and more! And the heavens above us still hold so many mysteries and possibilities. After all, that big blue shield that surrounds our planet is our gateway to the rest of the universe! Being such a powerful thing, many great songs about flying high and away have been created over the years.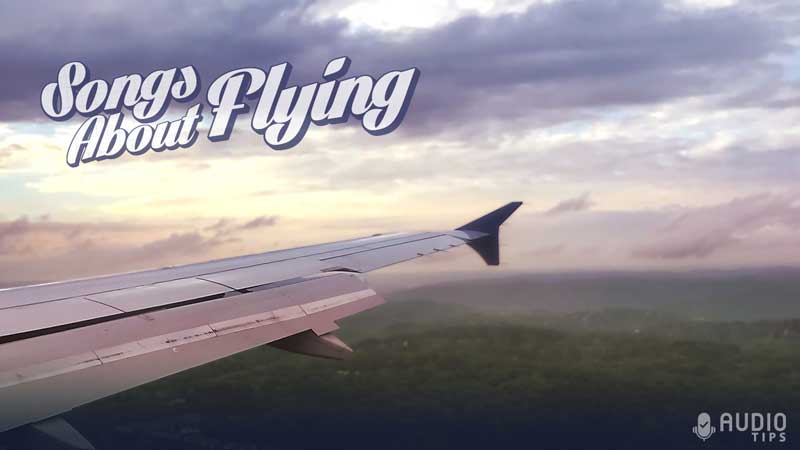 Music often uses the sky, planes, wings, and flying to symbolize freedom and possibility! The power of flight is used figuratively in many tunes. The sky's the limit when it comes to inspiration! We have compiled a high-flying list of songs to get you ready to lift off!
1. Fly Away by Lenny Kravitz
| | |
| --- | --- |
| Genre | Funk Rock, Pop, Alt, Indie, R&B |
| Year Released | 1998 |
| Album | "5" (fifth studio album) |
Lenny Kravitz sings about the mystical places he would go if he could roam the skies, even touching Mars. He then invites a special lady to join him in space. It's lyrically simple but when you add Lenny's guitar skills and the early 2000's rock beat, you get a hype song like no other!
Did you know that Lenny Kravitz almost didn't release this hit? In a Rolling Stone interview, he claims his pals liked it so much that they would have been angry if he didn't release it! Listening to friends, Lenny revealed a great song and won a Grammy!
2. Learning to Fly by The Foo Fighters
| | |
| --- | --- |
| Genre | Alternative, Indie |
| Year Released | 1999 |
| Album | There Is Nothing Left to Lose |
It's a comedic skit in a music video, or maybe it's a music video within a skit? Either way, the video is super funny. Seeing the band play all of the different roles within a sabotaged plane crew is both impressive and hilarious!
The song is a hit as well and has stood the test of time by still finding its way into radio airplay and countless playlists. Many listeners have said they have found deep inspiration in the song. But apparently, the song isn't that deep! Singer Dave Grohl has said the song is only about wanting to be a pilot!
3. Learning to Fly by Pink Floyd
| | |
| --- | --- |
| Genre | Progressive Rock, Pop |
| Year Released | 1987 |
| Album | A Momentary Lapse of Reason |
The lead singer, David Gilmour, has said that this song was about his passion for flying as a pilot. Anyone obsessed with the skies may find a new favorite in this pick!
The chill and almost spiritual song verses get a little deeper, with Gilmour also admitting that it was inspired by his excited yet somewhat nervous feelings about becoming the band's new lead after Roger Waters left to pursue a solo career. All those feelings are beautifully depicted in almost poetic lyrics describing nervous energy that eventually transforms into dreamlike imagery of soaring through the clouds.
4. Elevation by U2
| | |
| --- | --- |
| Genre | Rock |
| Year Released | 2000 |
| Album | All That You Can't Leave Behind |
One of music's most expensive music videos belongs to U2! The video is almost like its own little movie but it is based on "Lara Croft's Tomb Raider". The members of the band say that the song was made just to have a reason to show off the cool sound effects they created with their guitars! They also say it was a lighter song on the album compared to the rest of the tracks which were more dark and serious. Despite that, it has won some serious awards, was used in the Lara Croft movies, and has been remixed many times!
5. Paperplanes by M.I.A.
| | |
| --- | --- |
| Genre | Alt Hip-Hop, Electro |
| Year Released | 2007 |
| Album | Kala |
There are different ways to get elevated; this song by M.I.A. is an example of a more chemical-induced way. But beyond the references to Maryjane are the commentating lyrics that poke at the visa system immigrants have to go through to get to and work in America. She says that she experienced getting her visa rejected firsthand, and the ordeal stuck with her. She felt the US stereotyped incoming people from other countries as dangerous, so she wrote "Paperplanes" to comment on how the nation seems to view immigrants like herself.
6. I Believe I Can Fly by R. Kelly
| | |
| --- | --- |
| Genre | Soul, Contemporary R&B, Gospel |
| Year Released | 1996 |
| Album | Space Jam Soundtrack |
It's been covered by numerous artists, referenced in multiple shows and movies, and has been parodied as many times. As inspirational as it is popular, " I Believe I Can Fly" is about overcoming struggle and reaching for goals. A possible reference to God in the lyric, "I'm leaning on the everlasting arms," also lends it to be used in gospel environments as well.
It's a great song with lyrics that remind you never to give up even when things get hard. It's hard to believe that the R. Kelly we know today is the guy who wrote this uplifting classic.
7. Free Bird by Lynyrd Skynyrd
| | |
| --- | --- |
| Genre | Southern Rock, Hard Rock |
| Year Released | 1974 |
| Album | Lynyrd Skynyrd (Pronounced 'Lĕh-'nérd 'Skin-'nérd) |
If you want 9 minutes and 7 seconds of rock freedom, here it is! Comparing himself to a bird that can't be tied down, the lead singer, Ronnie Van Zant, tells his lover that he cannot stay. He claims that the world is too big and he has to see it all, even if that means leaving her behind. The song is somewhat bittersweet as Ronnie seems sad over their love ending, but he also seems hopeful for freedom. The ballad has been used in many movies and shows, especially in scenes depicting traveling. The 4:43 mark gets crazy!
8. Time for Me to Fly by REO Speedwagon
| | |
| --- | --- |
| Genre | Classic Rock |
| Year Released | 1978 |
| Album | You Can Tune a Piano, but You Can't Tuna Fish |
Everyone has limits, and lead singer, Kevin Cronin, has hit his. He tells his significant other that he wants to end things. Kevin says that he has done everything in his power to keep their fire going, only to be taken advantage of. He says he still has to earn love from someone who gives him nothing in return. In response, his lover claims that they can work things out, but Cronin has heard enough, and he's finally done giving chances. He's finished and ready to move on or "fly." He knows setting himself free is the only option left. If you're looking for songs about flying high, then this is a great one to add to your playlist.
9. Fly Like an Eagle by Seal
| | |
| --- | --- |
| Genre | R&B, Soul, Alt, Indie, Pop, Hip-Hop |
| Year Released | 1996 |
| Album | Space Jam Soundtrack |
Almost anyone who grew up during the '90s will remember the awesome hybrid movie "Space Jam" featuring Michael Jordan and Bugs Bunny. It was a movie about never giving up heavily geared towards children, but the soundtrack had some big hitters, both artist-wise as well as the songs themselves! And some of those songs were actually pretty deep!
In this popular chart-topping Steve Miller Band cover, Seal sings about wanting to have the ability to soar so he can better the world. He would feed the hungry and house the homeless. So it's an inspirational song even without the movie!
10. Fly by Maddie & Tae
| | |
| --- | --- |
| Genre | Country |
| Year Released | 2015 |
| Album | Start Here (Deluxe Edition) |
These women aren't wallflowers, that's for sure! From breakup songs to tunes that call out the misogyny in how country music depicts women, Maddie and Tae seem to have made it their mission to help women rise. "Fly" is no exception!
The song addresses that the road to success is long and tiresome at times. It also acknowledges that reaching for your dreams can be scary and comes with risks. But their powerful and harmonious voices also remind you that your dreams are worth the fear. After all, how can you ever fly if your feet never leave the ground?
11. The Zephyr Song by Red Hot Chili Peppers
| | |
| --- | --- |
| Genre | Alternative, Indie |
| Year Released | 2002 |
| Album | By the Way |
According to Miriam Webster, a zephyr is a gentle breeze from the west. It's an abstract idea for a song. But then again, it's from Red Hot Chili Peppers, so it makes sense! The lyrics are interpreted in many ways. Some think its verses refer to the Z-Boys, the first skateboarders. Some think it's about surfing on zephyr surfboards. Others think it's about planes or motorcycles of the same name. Some take the song to be about getting elevated in other, more recreational ways. But no matter how you interpret the song, it is ultimately about escaping or flying away!
12. Eight Miles High by The Byrds
| | |
| --- | --- |
| Genre | Pop |
| Year Released | 1966 |
| Album | Fifth Dimension |
Writing about their trip to the UK and the foreignness of it all, the band makes this tune seem like they've landed on another planet instead of just another country. The metaphorical lyrics also mention the less than warm welcome they received from English artists. But it seems to have worked out in the end, as "Eight Miles High" has become a global hit and is still hailed as one of the first songs that introduced the world to psychedelia music. History lesson aside, this bop is still a great traveling song for those adventurers getting ready to board!
13. Fly by Nicki Minaj featuring Rihanna
| | |
| --- | --- |
| Genre | Hip-Hop, Pop, R&B, Soul |
| Year Released | 2011 |
| Album | Pink Friday |
Becoming successful is no walk in the park. In fact, it's probably more like an attempt at flight! And Nicki knows all about fighting hard to fly. Trinidadian Minaj has made it known that she earned her place in the stars. And she is channeling that energy in this collaboration with another island Cinderella, Barbados star Rihanna.
With Riri's beautiful singing about conquering in the chorus, Nicki's verses about strength, overcoming doubt, and even backstabbing friends stand out even more. We know Nicki has "Starships" that mentions flying as well, but in terms of inspiration, "Fly" is where it's at.
14. Danger Zone by Kenny Loggins
| | |
| --- | --- |
| Genre | 80s Rock |
| Year Released | 1986 |
| Album | Top Gun Original Soundtrack |
Is there any way we could have compiled a list of songs about Flying Without including the themes from the 1986 blockbuster "Top Gun?" This song is the quintessential 1980s theme song for a movie starring Tom Cruise and Val Kilmer, about fighter pilots and aerial battles. Every time I hear this song, I am taken back to 1986 and can see scenes from this movie playing in my mind. Kenny Loggins poured his heart and soul into this track, and you can hear the enthusiasm in his voice as he sings it.
15. Leaving on a Jet Plane by John Denver
| | |
| --- | --- |
| Genre | Folk, Country |
| Year Released | 1966 |
| Album | John Denver Sings |
John Denver seems to know all about heartbreak. "Leaving" starts with lyrics about Denver not wanting to wake his sleeping lover before he takes off in a taxi. From there, he begs his love to kiss him, smile for him, and wait until he returns. It's a lot to ask, especially when the next lyrics admit that John has strayed and possibly been unfaithful in the past. But he promises that those indiscretions are meaningless. This time around, he'll come back and be ready to settle down, even mentioning a wedding ring. But he doesn't know when he'll be back.
16. Rocket Man by Elton John
| | |
| --- | --- |
| Genre | Soft Rock, Alt, Indie, Pop |
| Year Released | 1972 |
| Album | Honky Château |
Long before any Dua Lipa remixes, Elton John's "Rocket Man" was legendary all on its own. The original song tells the story of an astronaut bound for the red planet and not exactly being happy about it. Elton tells the listener that he isn't the man everyone at home thinks he is, whether that means his family or the people of Earth. He feels lonely before he even lifts off due to having to leave his wife and children. He may be going to space, but he doesn't feel like a hero, and he's burning out with every flight.
17. Drunk on a Plane by Dierks Bentley
| | |
| --- | --- |
| Genre | Country |
| Year Released | 2014 |
| Album | Riser |
The wedding was canceled, but our country singer decided to take the honeymoon trip to Cancun anyway. Plus, his tickets were non-refundable, and he had already taken time off. Why would he want to waste a vacation?
What begins as a sad flight of spite turns into a party, though, as Bentley gets more and more people wasted with him! The party grows even bigger, and soon the lack of a bride is forgotten entirely. It's a perfect song for those getting out of a relationship and getting ready to get their groove back. Drinks are on Dierks Bentley, so let your freak flag fly!
18. Breakaway by Kelly Clarkson
| | |
| --- | --- |
| Genre | Folk Pop |
| Year Released | 2004 |
| Album | Breakaway |
Did you know this hit song was originally meant for Avril Lavigne, but in the end, it was given to Clarkson? Not long ago, she was just a small-town girl, working at minimum wage jobs. Then, due to some encouraging friends, she auditioned for and eventually won the tv show American Idol. From then on, Kelly Clarkson made her way through fame while staying true to herself. Because of this, she has become a great role model. "Breakaway" is another way she relates to her fans. The song about dreaming for bigger, better things has inspired many other dreamers.
19. Wind Beneath my Wings by Bette Midler
| | |
| --- | --- |
| Genre | Pop, Jazz, R&B, Soul |
| Year Released | 1988 |
| Album | Beaches Soundtrack |
Everyone needs someone in their life that provides the feelings of security that this song's message holds. It's a perfect song to play for someone that pushes you to be your best. This song will hit home if you have someone who supports you through thick and thin.
It has a slow start, but heartfelt lyrics make it a poignant and extremely sincere choice. Although covered by over 200 artists, the movie "Beaches" made it the hit it is today. That's why we chose this version for our list! We love many covers, but Bette's your best bet!
20. Somewhere Over the Rainbow by Israel Kamakawiwo'ole
| | |
| --- | --- |
| Genre | Folk Music, Pop, R&B, Soul |
| Year Released | 1990 |
| Album | Ka ' Ano'i |
Judy Garland in "The Wizard of Oz " is where this song got its famous start, and it remains a favorite today! And Israel's version is one of the most popular covers. We appreciate his rendition featuring only a ukulele and his touching voice. While Judy's perfect voice sounds like that of a princess dreaming of far-off lands, the late Kamakawiwo'ole's voice makes the lyrics seem like they're coming from someone tired of worries and ready for a more peaceful place. He's singing about flying over rainbows and above clouds, but ironically, he makes the song seem more down to earth.
21. Learning to Fly by Tom Petty and the Heartbreakers
| | |
| --- | --- |
| Genre | Heartland Rock, Country Rock, Pop |
| Year Released | 1991 |
| Album | Into the Great Wide Open |
It has been used in countless commercials, shows, and movies. It's been covered by numerous artists as well. Why does everyone love it so much? The song is so simple and relatable! One can find themselves in lyrics describing staying strong when life gets rough.
Petty sings that he's learning to adapt while on his journey. He's headed somewhere but doesn't even know where that is yet. No matter where the destination is, getting yourself there is the important part. When the world is trying to bring you down, are you going to stay down or learn to fly? This is one of my personal favorite songs about flying.
22. Blackbird by The Beatles
| | |
| --- | --- |
| Genre | Alt, Indie, Soul, Folk |
| Year Released | 1968 |
| Album | The Beatles |
Paul McCartney said this song was written after he heard a blackbird while meditating in India. He's also said he wrote it in Scotland while watching racial tensions rise in the U.S in the 60s. McCartney's stepmother said that inspiration for the song came from listening to his ailing grandmother talk about hearing a bird sing every night. It has stolen the hearts of many people for different reasons. The bird in the song was waiting for the time to take flight despite its broken wings and "sunken eyes". Freedom has finally come, and it's time for it to fly high.
23. Come Fly with Me by Frank Sinatra
| | |
| --- | --- |
| Genre | Traditional Pop, Jazz, Vocal Jazz |
| Year Released | 1958 |
| Album | Come Fly with Me |
Frank Sinatra's cool voice on "Come Fly with Me" takes you back in the best way. Frank's old-school vibe sounds like the epitome of 1950's New York City. You'll be snapping along with him as he croons about running away together to the skies. From Acapulco to Peru, the whole fantasy is planned out. He's even checked the weather! And with his mischievous yet classy sound, he's hard to deny as he promises adventures in exotic lands. All y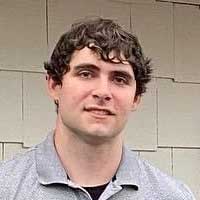 Hi, my name is Kevin and I'm from Butler, Pennsylvania. I've been obsessed with music and audio gear for as long as I can remember. I started this website to help people find professional advice related to a wide range of audio topics. We have a number of Audio Engineers on our team who have been designing and fixing audio gear for decades.