There's something magical about the ocean, and it's often used metaphorically in songs. Many songs about the ocean have been written over the years, and we'll be sharing many of the most popular ones below.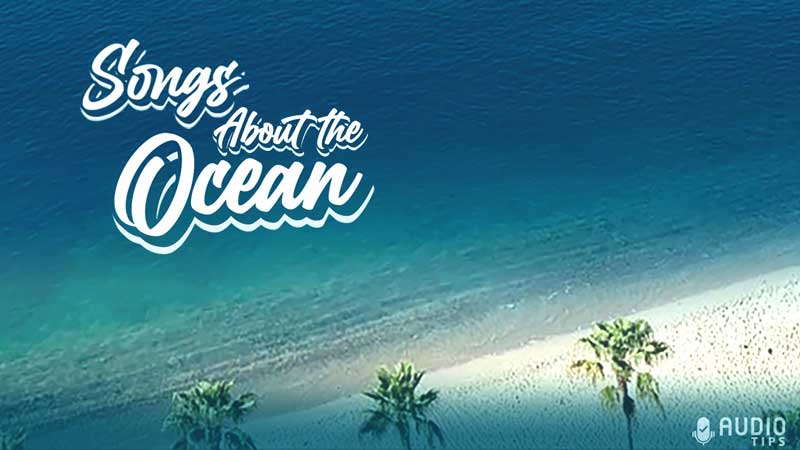 We've been sure to include songs from all music genres on the list below, so we're confident you'll find many you love.
1. Across The Sea by Weezer
| | |
| --- | --- |
| Year Released | 1996 |
| Album | Pinkerton |
| Genre | Alternative Rock, Power Pop, Grunge |
Released on their legendary album "Pinkerton," "Across the Sea" is one of Weezer's best and most heartfelt songs. The song came to be when River Cuomo, the band's singer, received a letter from a fan in Japan. He couldn't stop thinking about her, but he realizes that they could never be together because an entire ocean separates them.
Ultimately, it's a song about unrequited love, which is why it resonates with so many people, and this can easily be seen in the song's YouTube comments.
2. Come Sail Away by Styx
| | |
| --- | --- |
| Year Released | 1977 |
| Album | The Grand Illusion |
| Genre | Progressive Rock, Pop Rock |
Although this song may be overplayed, it's still a phenomenal tune and definitely belongs on some list of the best rock songs of all time. Here, the ocean signifies something bigger, such as the importance of pursuing your dreams. What's interesting is that it starts out like a ballad, but the band's prog rock tendencies kick in and whip a storm on the guitars,
The song has been featured in numerous movies and TV shows, such as South Park, Community, Atlantis: The Lost Empire, and The Virgin Suicides.
3. Sail On Sailor by The Beach Boys
| | |
| --- | --- |
| Year Released | 1973 |
| Album | Holland |
| Genre | Rock, Soft Rock, Pop |
This is one of the most beloved tunes by the Beach Boys, but one of the song's authors, Brian Wilson, still maintains that it's the only song by the band that he still dislikes. Despite that, it still remains one of the most popular songs by the Beach Boys.
Here the sea has been used as a metaphor for coming across hardships and overcoming them no matter what. But, the lyrics are ambiguous enough for everyone to create their own interpretation of the meaning.
4. Ocean Eyes by Billie Eilish
| | |
| --- | --- |
| Year Released | 2016 |
| Album | Don't Smile at Me |
| Genre | Dream Pop, Indian Pop, R&B |
At its core, "Ocean Eyes" is a love song, and the "ocean" represents the eyes of the one we love. This little synth-pop gem has been written by Eilish's older brother Phineas, who originally wrote it for his own band, but ultimately decided that Eilish would a better choice.
She was only 14 when the song was released. It because a huge hit among the audience and the critics, which is even more impressive that it was put together solely from stock samples in Logic.
5. Orinoco Flow (Sail Away) by Enya
| | |
| --- | --- |
| Year Released | 1988 |
| Album | Watermark |
| Genre | New Age |
Arguably the famous song by Enya, this catchy tune sings about faraway destinations, which pretty much symbolized all the possibilities you can explore by leaving everything behind. It takes its name from the Orinoco river in the Amazon jungle.
The song topped the charts upon its release and has been nominated for two Grammy Awards, one for Best Music Video and one for Best New Age Performance.
6. Beyond The Sea by Bobby Darin
| | |
| --- | --- |
| Year Released | 1959 |
| Album | – |
| Genre | Jazz, Big Band, Pop |
Although the original song, "La Mer," written by Charles Trenet, is quite literally a song about the sea, its English version is actually a love tune popularized by Bobby Darin. Although it has since been covered by numerous artists, Darin's version is still the most famous. A biopic about Darin, in which he is played by Kevin Spacey, is also named "Beyond the Sea."
It has been featured in many movies and TV shows, such as X-Files, Finding Nemo, and Goodfellas. "Beyond the Sea" is a classic through and through.
7. Under The Sea "The Little Mermaid" Disney Movie
| | |
| --- | --- |
| Year Released | 1989 |
| Album | The Little Mermaid: An Original Walt Disney Records Soundtrack |
| Genre | Pop, Calypso, Reggae |
Disney's "The Little Mermaid" is one of the greatest animated movies of all time, and the song "Under the Sea" doesn't really need any introduction. It's also one of the catchiest Disney tunes ever. We have Sebastian, who is a crab with a Jamaican accent, warning Ariel about the dangers of going on land and listing all the reasons why life under the sea is a better option.
The song won the Academic Award for Best Original Song in 1989.
8. Barefootin' by Scotty McCreery
| | |
| --- | --- |
| Year Released | 2018 |
| Album | Seasons Change |
| Genre | Country |
Everything about this tune is pure fun, and what's even more impressive about it is that it was never released or promoted in any way as a single, yet it managed to climb to the top of the charts. But, it was purposefully written by McCreery as a beach song.
He was inspired to do it because of all the fun times he has had at the beach with his loved ones over the years, but the track's success still came as a surprise to him.
9. Margaritaville by Jimmy Buffett
| | |
| --- | --- |
| Year Released | 1977 |
| Album | Changes in Latitudes, Changes in Attitudes |
| Genre | Gulf and Western, Country Rock |
Ever dreamed about spending an entire season on a beach doing nothing but relaxing? Well, Jimmy Buffett did in this song, but the experience left him worse for wear. At first, it was great, but then a series of mishaps and a failed romance caused him to pack his bags and drown his sorrow by drinking margaritas on his way home.
The song has been inducted into the Grammy Hall of Fame due to its cultural and historic significance. Jimmy Buffett has a restaurant chain named "Margaritaville."
10. Soak Up The Sun by Sheryl Crow
| | |
| --- | --- |
| Year Released | 2002 |
| Album | C'mon, C'mon |
| Genre | Pop Rock, Country Rock |
Ever wondered what it would be like to leave the troubles of everyday life and just somewhere where there is a sea and beach? That's exactly what happens in this song by Sheryl Crow. The video for this tune emphasizes the same vibe, especially because it was shot in Hawaii.
Some have interpreted the song as critical of consumerism, especially the line "while it's still free." Whatever the case, it's an upbeat summer tune after which you will want to hit the nearest beach.
11. Two Pina Coladas by Garth Brooks
| | |
| --- | --- |
| Year Released | 1998 |
| Album | Sevens |
| Genre | Country Pop, Pop Rock |
There are plenty of songs written about heartbreak, but not many suggest a cure. This one does, as it tells a story of a man whose heart has been broken, so he heads to the sea to feel better and enjoy two or more Pina Coladas in the process.
Ultimately, it was the alcohol that helped the man heal his broken heart, and the sea provided a nice backdrop, making this a great drinking song.
12. All Summer Long by Kid Rock
| | |
| --- | --- |
| Year Released | 2008 |
| Album | Rock n Roll Jesus |
| Genre | Country Rock |
This is easily one of the best picks for a feel-good summertime beach song. What's interesting about this song is that as many as eight authors are credited for it, and most of them aren't even from the same band. How is that possible? Well, this is essentially a mashup between Waren Zevon's "Werewolves in London" and Lynyrd Skynyrd's "Sweet Home Alabama."
Also, it's partially inspired by Bob Seger's "Night Moves." The song climbed to the top of the charts in several countries, including Australia and the United Kingdom.
13. Somewhere On The Beach by Dierks Bentley
| | |
| --- | --- |
| Year Released | 2016 |
| Album | Black |
| Genre | Country |
There are plenty of songs about getting over your ex-girlfriend by simply finding another one. This one kicks it up a notch by adding sea and the beach into the mix, all wrapped up in conversation with the ex. Talk about mending a broken heart in style.
"Somewhere on the Beach" sold over 2 million copies in the US alone and was certified 2x platinum. It was also certified platinum in Canada and even reached the top of the Country chart.
14. Some Beach by Blake Shelton
| | |
| --- | --- |
| Year Released | 2004 |
| Album | Blake Shelton's Barn & Grill |
| Genre | Country |
"Some Beach" perfectly describes the frustration with everyday problems, such as being stuck in traffic, and how it would be better to be on a beach somewhere. Funnily enough, this song is mentioned in another great ocean song, which is "Margaritaville" by Jimmy Buffett.
The song's name is also a double entendre, which sounds like "son of a bitch" when spoken in a Southern dialect, directed at drivers that flipped the singer off in traffic.
15. Written In The Sand by Old Dominion
| | |
| --- | --- |
| Year Released | 2017 |
| Album | Happy Endings |
| Genre | Country |
This mellow tune uses sand as a metaphor for the future of one's relationship. More specifically, the author wonders whether the relationship he is in is something that will last ("written in the stars") or something that will end soon ("written in the sand").
The song was certified platinum in the US, where it sold over 246,000 copies, as well as in Canada, where it succeeded in shifting 40,000 units.
16. Wish You Were Here by Incubus
| | |
| --- | --- |
| Genre | Alternative, Indie |
| Year Released | 2001 |
| Album | Morning View |
The intro to "Wish You Were Here" eases its listeners into the mood of the song, making the listener feel nothing but utter content while being in a moment of bliss. It's that point of time where your heart is full, but your entire being seems light; you're feeling a little off-balance, but you don't mind even if the wind carries you away. The ocean looking like a blanket of diamonds depicts the irony of being trapped at that moment and feeling liberated at the same time.
And it's something you wish you could share with someone special.
"Wish You Were Here" makes a perfect listen at the end of a day where you're pleased with yourself for accomplishing a goal you've been striving for.
17. Head Above Water by Avril Lavigne
| | |
| --- | --- |
| Genre | Pop Rock |
| Year Released | 2018 |
| Album | Head Above Water |
Avril Lavigne wrote "Head Above Water" during a difficult time in her life, back when she was diagnosed with Lyme disease. Written as a prayer to God, asking for strength and protection, this song came from deep within Lavigne's desire to be liberated from her struggles because she couldn't "swim the ocean like this forever."
Head Above Water was her first single after four years, and it clearly shows how much she has grown and changed; the impact of those tough years is portrayed in the words and phrases she used in writing the lyrics.
18. Oceans by Pearl Jam
| | |
| --- | --- |
| Genre | Alternative Rock |
| Year Released | 1992 |
| Album | Ten |
As with all Pearl Jam songs, the lyrics to "Oceans" were written by the ever-poetic Eddie Vedder, the band's vocalist. It's a simple song with two main verses and without a chorus. But it is made up of meaningful lines that are typical of Vedder's compositions.
The word "oceans" here represents the distance between two people, physically, mentally, or in any other aspect of life. The protagonist is urging the other party to hold on until the sea (a raging situation, most likely) calms down. If you're looking for songs with the word ocean in the lyrics, this is one you'll want to listen to.
19. The Ocean by Led Zeppelin
| | |
| --- | --- |
| Genre | Hard Rock |
| Year Released | 1973 |
| Album | Houses of the Holy |
This song seems to be the older, more classic version of Post Malone by DJ Sam Feldt. It speaks of a time in the past when the main agenda was to communicate with all things nature, singing to an ocean and listening to it roar back at them.
But at the end, the protagonist expresses that he now sings to his three-year-old daughter, who has won his heart and she is more precious to him than anything else; the feeling moves him to tears.
20. Ocean by Martin Garrix ft. Khalid
| | |
| --- | --- |
| Genre | Pop |
| Year Released | 2018 |
| Album | The Martin Garrix Experience |
Once again, the word "ocean" is used to depict the distance between two people, but the protagonist claims that even that could not keep them apart in this song. It goes further to say that nothing could get in the way of their love, and they would battle all odds to be there for the other person.
Martin Garrix and Khalid collaborate well between the former's music and the latter's passionate voice in bringing out the message within the song.
21. Ocean Avenue by Yellowcard
| | |
| --- | --- |
| Genre | Pop Punk, Alternative Rock |
| Year Released | 2003 |
| Album | Ocean Avenue |
Similar to "Lucky," "Ocean Avenue" is also about being away from someone you were once close with and wanting to be reunited with them to bring back the old times. Here, Ocean Avenue is where the protagonist shares his earliest memories with that special someone.
However, that special someone does not necessarily have to be the one you possess romantic feelings for. It could be an old friend whom you've had a great time growing up with or, in the case of Yellowcard, the band members themselves. For them, it's bringing back the times when they used to hang out and write songs together at Ocean Avenue.
22. How Deep is Your Love by Calvin Harris & Disciples
| | |
| --- | --- |
| Genre | Deep House |
| Year Released | 2015 |
| Album | – |
When it comes to house music, Calvin Harris never disappoints. "How Deep is Your Love" is a brilliant mix and collaboration between him and Disciples. It was initially written by the latter together with singer-songwriter Ina Wroldsen, whose vocals were featured in the song.
As with most dance and EDM numbers, the lyrics to this one are repetitive in nature, and the main line questions the depth of one's love, comparing it to that of an ocean.
23. A Year Without Rain by Selena Gomez and the Scene
| | |
| --- | --- |
| Genre | Electro, Eurodance, Synth-pop |
| Year Released | 2010 |
| Album | A Year Without Rain |
In "A Year Without Rain," the heart in the state of yearning is likened to the ocean that's running dry, which is frankly, quite unimaginable. But this song is written to convey one's pain of missing the person they are in love with, so much so that a day without them feels like a year without rain.
Although some people have the opinion that the lyrics clash with the music arrangement of the song, it has earned Selena Gomez and the Scene a Platinum certification twice and the number 1 rank on the US Billboard Dance Club Songs.
24. Surfin' U.S.A. by the Beach Boys
| | |
| --- | --- |
| Genre | Vocal Surf, Rock and Roll |
| Year Released | 1963 |
| Album | Surfin" U.S.A. |
Can't have a song about surfing without mentioning the ocean and this song claims that if everyone had an ocean, they'd be surfing.
An absolute classic from the rock 'n' roll era, "Surfin' U.S.A." features various surfing locations inside and outside of the US. It was written by the band's singer-songwriter Brian Wilson based on Chuck Berry's "Sweet Little Sixteen." Due to issues with the latter's publisher, the lyrics to "Surfin' U.S.A." were later credited to Berry as a co-writer.
25. You are the Reason by Calum Scott ft. Leona Lewis
| | |
| --- | --- |
| Genre | Pop |
| Year Released | 2017 |
| Album | Only Human |
Packed with the most cliche romantic expressions, "You are the Reason" is the ultimate love song for wedding celebrations, marriage proposals, and anything that denotes two people being head over heels in love with each other.
Romance poets love using phrases along the lines of "climbing mountains" and "swimming oceans" to express devotion and affection in a relationship. Blame Shakespeare for that syndrome of sacrificing oneself for love!
Regardless, it's lovely to be able to enjoy songs like these when you're in a "cloud nine" moment, and you need to find a piece that relates.
26. Imagination by Shawn Mendes
| | |
| --- | --- |
| Genre | Pop |
| Year Released | 2015 |
| Album | Handwritten |
Here, we have something one-sided where the guy imagines being with the girl he's in love with and what it would feel like to spend their time together "walking by the ocean side." Co-written by Shawn Mendes himself, "Imagination" talks about yearning (or craving, in the case of the lyrics) to let the girl know how he feels about her every time she passes by his house.
There are several music videos made for this song. Most are made by fans, but this particular one has the scenes of the motion picture The 5th Wave edited into it. It features Chloë Grace Moretz and Nick Robinson.
27. The History of Everything by Barenaked Ladies
| | |
| --- | --- |
| Genre | Sitcom |
| Year Released | 2007 |
| Album | The Big Bang Theory OST |
An entire song on the evolution of the world, "The History of Everything," was written by Ed Robertson of Barenaked Ladies for the popular TV Series The Big Bang Theory. As the show revolves around the life and friendship of a group of science geeks, the lyrics of this song are remarkably relevant to the setting.
"The History of Everything" is a very short piece – barely two minutes long, but the music video manages to cover plenty of notable historical events around the world, including distinguishing between the oceans and the great Pangea in the clever form of sketches.
28. Landslide by Fleetwood Mac
| | |
| --- | --- |
| Genre | Folk Rock |
| Year Released | 1975 |
| Album | Fleetwood Mac |
Just like the previous song by Avril Lavigne, "Landslide" by Fleetwood Mac was also written about a trying time in the life of the singer-songwriter Stevie Nicks. Within the songs are uncertainties, questions, and doubts about ever getting out of the landslide she was going through. She wondered if she could "sail through the changing ocean tides."
Most of us would find the lyrics of this song relatable at some point in our lives, especially when we've lost someone special or something that's precious to us. Trying to move on with this sudden change may seem confusing and impossible at the beginning, and sometimes listening to an old song like "Landslide" can be comforting to know that these too shall pass.
29. Lucky by Jason Mraz & Colbie Caillat
| | |
| --- | --- |
| Genre | Pop |
| Year Released | 2009 |
| Album | We Sing. We Dance. We Steal Things. |
"Lucky" is another one on this list that is often played during wedding celebrations. Not as cliche as "You are the Reason" but still involves the ocean. It talks about the whole process of being away from each other, discovering your feelings, and reaching out from afar to confess those feelings.
What augments the meaning of the song is the official music video which shows Jason Mraz and Colbie Caillat in two separate locations, literally oceans apart.
30. The Catalyst by Linkin Park
| | |
| --- | --- |
| Genre | Electronic Rock, Techno, Synth-pop, Alternative Rock |
| Year Released | 2010 |
| Album | A Thousand Suns |
"The Catalyst" reflects the urgency of something huge that's plaguing the world and the gravity of the situation where there's most likely no escape from it; sort of an apocalyptic warning.
If we try to decipher the song's message and place it in parallel to our current times, it can be quite alarming how real it is that the world. Both the land and the people seem to be gradually heading towards its ruins. The line "when oceans bleed into the sky" alone is terrifying enough.
The Catalyst was also used in a couple of games, namely Medal of Honor and Mobile Suit Gundam: Extreme Vs.
31. Gorgeous by Taylor Swift
| | |
| --- | --- |
| Genre | Electropop |
| Year Released | 2017 |
| Album | Reputation |
"Gorgeous" is an honest expression of a girl who finds a guy attractive, but she is bitter about the fact that she can't have him because she already has a boyfriend. Looking at her with his "ocean blue eyes" makes it worse for her. Meaning of the song aside, there is a brief video on YouTube of how Taylor Swift composed the song, and it's obvious how passionate she is about songwriting.
While the album version of this song was pretty gorgeous on its own, the acoustic one Swift performed live in Chicago was fantastic. It was just her beautiful voice and her guitar, and you could see how the audience was enraptured by her performance as everyone sang along with her.
32. Post Malone by Sam Feldt ft. Rani
| | |
| --- | --- |
| Genre | Tropical House |
| Year Released | 2019 |
| Album | Magnets |
Performed by two Dutch artists, DJ Sam Feldt and singer Rani, Post Malone (the song, not the American rapper it was named after) made it to the US charts when it was released and has even earned a Platinum certification.
This song speaks of enjoying life to the fullest and partying all night long, even until dawn, as you see the ocean in the eyes of your companions and watch as the sun rises. It's the idea of a great life without a care as you're in no rush to head home. Or anywhere else, for that matter.
33. International Love by Pitbull ft. Chris Brown
| | |
| --- | --- |
| Genre | Dance Pop, Electropop |
| Year Released | 2011 |
| Album | Planet Pit |
"International Love" is a boastful piece co-written by Pitbull himself. As an electropop number, with the vocal complement of Chris Brown, it checks out everything that one needs for a great dance at the club. This is probably what earned the song four times Platinum certification.
The lyrics speak of being the best of the best at performance and having been everywhere in the world. Pitbull beckons his audience to revel in his music, something he will be doing until his day ends where they can "cremate [his] body, let the ocean have what's left of [him]."
34. Issues by Julia Michaels
| | |
| --- | --- |
| Genre | Pop |
| Year Released | 2016 |
| Album | Nervous System |
Here's a song about the reality of being in a relationship where both parties need to compromise and meet in the middle. It speaks of issues, which is something that everyone has, and being constantly judgmental would only cause more issues in the relationship. The protagonist admits to having her own issues, but she also points out that the other person isn't all that perfect, having "hands like an ocean," which probably refers to how unpredictable they can be; gentle sometimes and crashing against the shore at other times.
35. Carry on Wayward Son by Kansas
| | |
| --- | --- |
| Genre | Progressive Rock, Hard Rock |
| Year Released | 1976 |
| Album | Leftoverture |
Another song on the list that hit 4,000,000 certified sales. Contrary to common misinterpretation, Carry on Wayward Son does not hold any reference to the biblical story The Prodigal Son. It may, however, convey similar messages.
In this case, the protagonist himself is the wayward son going through a confusing time of his life in which he feels like a ship tossed about in the ocean. Backed by the powerful vocals in the chorus, he is urged to carry on until he finds peace.
36. Malibu by Miley Cyrus
| | |
| --- | --- |
| Genre | Pop Rock, Soft Rock |
| Year Released | 2017 |
| Album | Younger Now |
In this song, the ocean is depicted as a place where happiness and freedom are found. The protagonist expresses how she feels about being at the beach for the first time and that she's thankful for the person who has brought her there.
Inspired by Miley Cyrus' relationship at the time this song was written, "Malibu" is one of her few mellow, calmer numbers that made it to the top ten spots on the Hot 100 chart.
37. Cake by the Ocean by DNCE
| | |
| --- | --- |
| Genre | Pop, R&B, Dance, Disco-funk |
| Year Released | 2015 |
| Album | Swaay |
"Cake by the Ocean" is basically a fun beach song about a certain cocktail that somehow turned out as a huge hit, even making it to number 9 on the Billboard Hot 100. A notable feature of this song is Joe Jonas' signature falsetto voice which appeals to both his own fans and those of dance music. It is also the debut single of Jonas' short-lived band DNCE.
38. Oops!… I Did it Again by Britney Spears
| | |
| --- | --- |
| Genre | Dance Pop, Teen Pop |
| Year Released | 2000 |
| Album | Oops!… I Did it Again |
The word "ocean" is found within the interlude of "Oops!… I Did it Again," indicating the extreme measures the guy would take in order to prove his love for a girl, including diving into the ocean to retrieve something for her.
Not only did this song debut on Britney Spears' second album, but it represented the beginning of her showcasing the wilder side of her personality, which was very different from the innocent look she started her singing career with.
39. Astronaut in the Ocean by Masked Wolf
| | |
| --- | --- |
| Genre | Hip-Hop, Rap |
| Year Released | 2019 |
| Album | Astronomical |
Similarly themed to the previous one by Britney Spears of outer space and oceans, this song was, in fact, made popular outside of Australia only after it was used on TikTok videos. This goes to show what a major role social media plays in the music scene these days.
Never mind the rap verses, the chorus speaks of being stuck in deep depression and anxiety; and other people's comments are just not helping. The protagonist likens it to "feeling like an astronaut in the ocean."
40. Fight Song by Rachel Platten
| | |
| --- | --- |
| Genre | Pop Rock |
| Year Released | 2015 |
| Album | Wildfire |
"Fight Song" feels like a response piece to "Astronaut in the Ocean." Rachel Platten first describes how it feels to be in depression and caught in anxiety. She's the small boat in the big ocean. Like the previous song, there are also the usual comments from other people that are not making her situation any better. But she's not willing to continue losing it, declaring that she will fight and take back her life and claiming that she's alright because she's strong enough.
Being a monumental song for overcoming challenges, "Fight Song" has been used for a variety of campaigns and competitive events.
41. Breakaway by Kelly Clarkson
| | |
| --- | --- |
| Genre | Folk Pop |
| Year Released | 2004 |
| Album | The Princess Diaries 2: Royal Engagement OST |
Originally written by Avril Lavigne for her debut album, "Breakaway" was instead given to Kelly Clarkson for The Princess Diaries 2 OST. The song talks about venturing out from where one comes from to explore the world outside, seek freedom, "feel the rush of the ocean," and pursue their big dream.
This year, Lavigne recorded her own version of the song for the 20th anniversary of her debut album Let Go, much anticipated by her fans who have always known that "Breakaway" was written by her.
42. Blurry by Puddle of Mudd
| | |
| --- | --- |
| Genre | Pop-grunger, Alternative Rock |
| Year Released | 2001 |
| Album | Come Clean |
The oceans in "Blurry" refers to the distance between two people, physically and mentally speaking. They are not necessarily very far from each other, and yet it seems quite difficult to reach out and meet halfway. "Blurry" managed to hit the 5th spot on the Billboard Hot 100 chart during the year it was released.
The official video shows the lead vocalist of Puddle of Mudd, Wes Scantlin, on a day out with his son during his visitation while his ex-wife's new relationship doesn't really look too good. The video was directed by Limp Bizkit's frontman, Fred Durst. It captures the content of the song brilliantly, even capable of moving its viewers to tears.
43. A Whiter Shade of Pale by Procol Harum
| | |
| --- | --- |
| Genre | Baroque Pop |
| Year Released | 1967 |
| Album | – |
The iconic harmonica organ intro to this 1967 song is almost legendary. The single "A Whiter Shade of Pale" by the classic English rock band Procol Harum effortlessly made it to number 5 on the US Billboard Hot 100 when it was released. It tells the story of a girl breaking up with the guy and the latter finally coming to terms with it as they "crash-dived straightway quickly and attacked the ocean bed."
44. Breaking Free by Vanessa Hudgens & Zac Efron
| | |
| --- | --- |
| Genre | Pop |
| Year Released | 2006 |
| Album | High School Musical |
"Breaking Free" was one of the popular songs on the very first High School Musical soundtrack, performed by male lead Troy Bolton (Zac Efron) and female lead Gabriella Montez (Vanessa Hudgens) during their callback show.
Faced with opposition from their friends, Troy and Gabriella sang this song to declare that they are breaking free from all boundaries, chasing after their own dreams, and daring to be different despite what others would say about them. They can feel the confidence building up "like a wave the ocean just can't control."
45. Heart of Gold by Neil Young
| | |
| --- | --- |
| Genre | Folk Rock, Country Rock, Soft Rock |
| Year Released | 1971 |
| Album | Harvest |
Here's a simple song written by Neil Young about searching for that one precious thing all your life. The lyrics speak of how the protagonist has been everywhere to look for his special someone with a heart of gold, including crossing the ocean.
Today, "Heart of Gold" continues to be a classic nostalgic number to those who were there when it was first released in 1971.
46. A Horse With No Name by America
| | |
| --- | --- |
| Genre | Folk Rock, Country Rock, Soft Rock |
| Year Released | 1971 |
| Album | America |
Back when it was first released, "A Horse with No Name" topped the Billboard Hot 100, replacing "Heart of Gold" by Neil Young. Curiously enough, this was also the American piece that was sometimes mistaken as a Neil Young song because of how similar it sounds to the latter's music. For the writer himself, Dewey Bunnell, it was to be expected as he was very much inspired by Young.
This song seems to be talking about a random journey taken by the protagonist, which happens to be on a horse without a name. The road begins in the desert, leading to the ocean, which is just another desert with its life underground.
47. Brandy (You're a Fine Girl) by Looking Glass
| | |
| --- | --- |
| Genre | Soft Rock |
| Year Released | 1972 |
| Album | Looking Glass |
Brandy is a girl who works in a harbor town, serving whiskeys and wine to sailors who stop by. Many of these sailors are interested in her because she's a fine girl who would make a good wife. But her heart belongs to just one particular sailor who has, unfortunately, dedicated his life to the ocean and nothing else.
This song was featured in several films and has been covered by many artists over the years. It peaked at number 1 on the Billboard Hot 100 and Cashbox charts the year it was released.
48. Escape (The Piña Colada Song) by Rupert Holmes
| | |
| --- | --- |
| Genre | Soft Rock |
| Year Released | 1979 |
| Album | Partners in Crime |
It's not uncommon for people to set a list of conditions or requirements, even odd ones when looking for a suitable partner. In the case of this song, liking piña coladas seems to be the first thing on the list, along with liking "the feel of the ocean."
"Escape," better known as "The Piña Colada Song," is a popular easy-listening song that has been featured in all sorts of media and movies, most recently in Guardians of the Galaxy as one of the songs on Peter Quill's mixtape.
49. Another Brick in the Wall by Pink Floyd
| | |
| --- | --- |
| Genre | Progressive Rock, Disco |
| Year Released | 1979 |
| Album | The Wall |
The ocean is sometimes used as a reference to another world or universe, just like in the case of this three-part piece by Pink Floyd. The first line of the song says, "Daddy's flown across the ocean," indicating that the father of the protagonist has passed away.
Theatrical in nature, this song topped almost every music chart in the world the year it was released, hitting number 1 in 16 of these charts and nothing below the 5th position.
50. When Doves Cry by Prince
| | |
| --- | --- |
| Genre | Experimental Pop, Neo-psychedelia, Soul, Funk |
| Year Released | 1984 |
| Album | Purple Rain |
In "When Doves Cry," Prince used the ocean as a collective noun for "violets in bloom." Inspired by his relationship with Susan Moonsie, it was the number 1 song on several music charts worldwide, including four in the US. As with many of Prince's masterpieces, all the vocals and music were done by himself.
51. Take My Breath Away by Berlin
| | |
| --- | --- |
| Genre | Synth-Pop |
| Year Released | 1986 |
| Album | Top Gun OST |
"Take My Breath Away" was written for the first Top Gun film in 1986. It is also another song on this list that has charted nothing short of the top five in music charts all over the world. Jessica Simpson did a cover of the song in 2004, and while it did not reach such a spot in the charts, it was certified Gold for half a million record sales.
In this song, the "endless ocean" refers to the long-awaited euphoric moment the girl finally gets to spend with the guy.
52. Faith by George Michael
| | |
| --- | --- |
| Genre | Pop, Rock |
| Year Released | 1987 |
| Album | Faith |
Written by George Michael, "Faith" is about waiting for the right one to come along instead of settling for just about anyone who's available. The protagonist is telling the girl that he has to put a stop to whatever is going on between them "before this river becomes an ocean," probably because he suspects she is going to break his heart.
"Faith" was one of Michael's first solo singles which made it to the top of several charts around the world. It has been covered by quite a few artists, one of whom was Limp Bizkit.
53. Right Here Waiting by Richard Marx
| | |
| --- | --- |
| Genre | Soft Rock |
| Year Released | 1989 |
| Album | Repeat Offender |
"Right Here Waiting" opens with the word "oceans" itself. It speaks of one's struggle with being away from the person they love, longing and yearning for the day they would be reunited again. Richard Marx wrote this for his wife, who was away filming and they were literally oceans apart from each other.
This number is a chart-topper in many countries and not just in the US. It remains one of the most favorite sentimental and romantic pieces ever made in the recent history of music.
54. SICKO MODE by Travis Scott ft. Drake
| | |
| --- | --- |
| Genre | Hip-Hop, Progressive Rap |
| Year Released | 2018 |
| Album | Astroworld |
"SICKO MODE" is the only song on this list that has ever hit 10,000,000 record sales, earning it the Diamond certification from the Recording Industry Association of America (RIAA). It is also Travis Scott's first number 1 hit single on the Billboard Hot 100. It features the vocals of Drake, Swae Lee, and Big Hawk.
55. Smooth by Santana ft. Rob Thomas
| | |
| --- | --- |
| Genre | Latin Rock, Alternative Rock |
| Year Released | 1999 |
| Album | Supernatural |
Let's end this list with the millennial anthem by Santana and Matchbox 20's vocalist Rob Thomas. Doesn't matter where and when this song is played; the moment you hear the intro is the same moment you're ready to groove with it.
The first line of the chorus, "And it's just like the ocean under the moon," brilliantly portrays how the girl attracts the protagonist, much like the gravitational pull of the moon upon the waters of the ocean.
"Smooth" peaked at number 1 in four Billboard charts the year it was released just before the turn of the Millenium: Hot 100, Adult Alternative Songs, Adult Top 40, and Mainstream Top 40.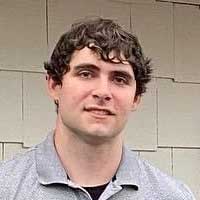 Hi, my name is Kevin and I'm from Butler, Pennsylvania. I've been obsessed with music and audio gear for as long as I can remember. I started this website to help people find professional advice related to a wide range of audio topics. We have a number of Audio Engineers on our team who have been designing and fixing audio gear for decades.