The term "psycho" is thrown around quite often now, whether it is being used to refer to someone who's issued acting irrationally or if it is used as a blanket term for mental illness. We have all used the term at least a handful of times in some capacity in our respective lives.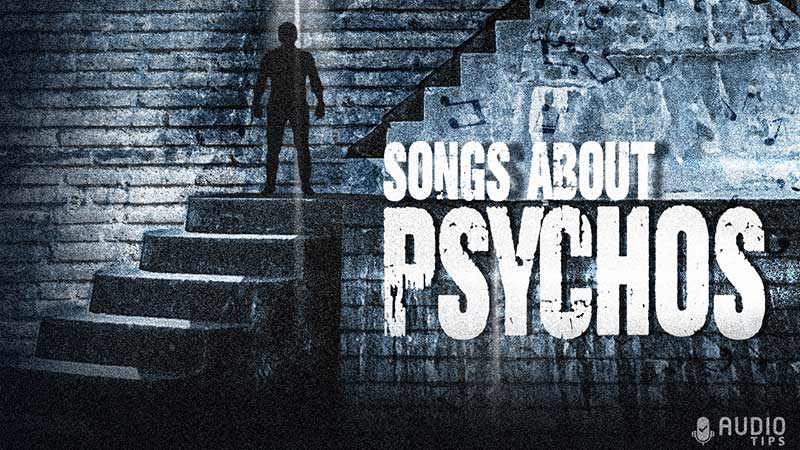 Whether you are referring to an incident with a jealous ex-partner; had an encounter with someone whose behavior is on the extreme ending and irrational, or if you are an artist who has had a stalker or two, here is a great list of songs about psychos that can either serve as a warning or as therapy. My sincere wish for each of you is that it's the former rather than the latter.
1. Control by Halsey
| | |
| --- | --- |
| Genre | Pop, Electronica, Dance, Hip Hop |
| Year Released | 2017 |
| Album | Badlands |
Some artists choose to deal with their afflictions privately, While others work through whatever is plaguing them by incorporating it into their music. One example can be heard in Halsey's song "Control," which is from her 2017 debut album, the Billboard 200 number-two hit "Badlands." It's been well documented that the artist suffers from bipolar disorder, and writing and performing this song has been therapeutic for her and has greatly helped her to understand her mental health better. They say laughter is the best medicine, but I would say it's music.
2. Stan by Eminem (Featuring Dido)
| | |
| --- | --- |
| Genre | Rap, Hip Hop |
| Year Released | 2000 |
| Album | The Marshall Mathers LP |
Most artists have heard horror stories about fans who may have taken things a bit too far with their favorite performers, sometimes resorting to stalking them or doing something much worse. Perhaps this is a result of multiple outside forces interfering with this person and making them do things they normally wouldn't do, or maybe they're just a little mad. Eminem's single "Stan," from 2000's "The Marshall Mathers LP," is a fictionalized account of the dangers that can occur with an obsessive going through a few mental issues of his own.
3. Sweet But Psycho by Ava Max
| | |
| --- | --- |
| Genre | Pop |
| Year Released | 2018 |
| Album | Sweet But Psycho |
We've all met a couple of girls like this, who are seemingly sweet but eventually show their true colors. These are the kind of girls that you have to look out for. They are nice enough to lure you in, but they are just crazy enough to want to keep you there forever. If you are familiar with this scenario, I feel sorry for you first and foremost. Secondly, it sounds like you've encountered someone like the character portrayed in the title track to Ava Max's 2018 release "Sweet But Psycho."
4. Every Breath You Take by The Police
| | |
| --- | --- |
| Genre | Classic Rock, Rock |
| Year Released | 1983 |
| Album | Synchronicity |
Let me preface this by saying that "Every Breath You Take" is the song that made the rock band The Police the household name and is the undisputed king of all stalker songs. Not only did this song snag a Grammy award for the group, as well as earn them one for best album, but it also spent 22 weeks on the Billboard Hot 100, including eight weeks at the number one spot. As you might expect, the song is about the stalker who is constantly following his love interest around.
5. Psycho Man by Black Sabbath
| | |
| --- | --- |
| Genre | Heavy Metal |
| Year Released | 1998 |
| Album | Reunion |
When Black Sabbath reunited with their original lineup in 1998, it marked the first time that the four original founding members were on stage together in 19 years. The result was a two-disc set, appropriately titled "Reunion." Along with 15 live tracks, there was also an updated version of "Paranoid," as well as two new studio tracks. One of those songs was "Psycho Man," which tells the twisted tale of a killer that stalks his victims in a sordid game of cat-and-mouse. The only time he's happy is when he's killing.
6. I'm Gonna Show You Crazy by Bebe Rexha
| | |
| --- | --- |
| Genre | Poo |
| Year Released | 2015 |
| Album | I Don't Wanna Grow Up |
Bleta Rexha got her start in music by co-writing songs that would be recorded by artists like Eminem, Nicki Minaj, David Guetta, Selena Gomez, and Nick Jonas. Known professionally by her stage name Bebe, the Brooklyn-born Rexha branched out and started making her music, releasing her debut EP, "I Don't Wanna Grow Up," in 2015. The track should be applauded, as it tells anybody who is diagnosed with a mental disorder to be proud of themselves and laugh in the face of those who ridicule them for being different.
7. Psycho by Maisie Peters
| | |
| --- | --- |
| Genre | Pop, Dance |
| Year Released | 2021 |
| Album | You Signed Up for This |
England's Maisie Peters is a singer-songwriter who got her start in 2015 by uploading her music to her YouTube channel. In 2017, she signed her first record deal but did not see a significant rise in her stock until two of her songs were used in the television reality dating show Love Island in 2019. She then co-wrote three songs with Ed Sheeran in 2021, including her hit track "Psycho." The track is about a guy who's cheating with the narrator and then tries to gaslight her when things go south.
8. The Call by Matt Kennon
| | |
| --- | --- |
| Genre | Country |
| Year Released | 2010 |
| Album | Matt Kennon |
This song shows the importance of having a good support system in place, especially if you struggle with mental health issues. To me, this is something that cannot be stressed enough, and Matt Kennon does not allow wonderful job officers driving this home with his beautiful country ballad "The Call," which appears on his 2010 self-titled debut album. In addition to being a country music artist, Matt Kennon is an outspoken advocate of victims of bullying and of those suffering from mental health issues and is one of the founding members of the Stop The Bull campaign.
9. Fighting by Tyler Joe Miller
| | |
| --- | --- |
| Genre | Country |
| Year Released | 2020 |
| Album | Sometimes I Don't, But Sometimes I Do |
There are people that we all know who struggle with mental illness everyday. Some of these people are just more Adept at concealing this than others. Still, it doesn't mean that they aren't fighting their own battles every single day, some of them barely even making it out of bed in the morning. Although he does a good job of hiding his mental health issues from the public, Tyler Joe Miller is one of these people. That's why he wrote "Fighting," from 2020's "Sometimes I Don't, But Sometimes I Do." Hill said that he wanted to give a voice to those who didn't have one.
10. Basket Case by Green Day
| | |
| --- | --- |
| Genre | Punk Rock |
| Year Released | 1994 |
| Album | Dookie |
The 1994 diamond-certified album "Dookie" was the album that put Green Day on the map and put the rest of the world on notice that they were a force to be reckoned with. The first single from the album, "Basket Case," was written from personal experience. Reportedly, lead vocalist and guitar player Billie Joe Armstrong suffers from anxiety attacks, and he wrote the track from the perspective of someone who was having an anxiety attack. Writing a song about it was the only way he knew how to deal with it.
11. They're Coming to Take Me Away, Ha-Haaa by Napoleon XIV
| | |
| --- | --- |
| Genre | Comedy |
| Year Released | 1966 |
| Album | They're Coming to Take Me Away, Ha-Haaa |
After a relationship ends, it can be the last proverbial straw that can push you over the edge regarding your sanity. We have all had this feeling at least once in our lives, and once you are pushed so far, it's really hard to come back. That's the message behind this insanely funny song from Jerrold Samuels, who also goes by the stage name Napoleon XIV. The surprise at the end of the title track from Samuels' 1966 comedic album Is that he's talking about his dog, not his significant other.
Also Read: Playlist of Songs About the Devil
12. Welcome Home (Sanitarium) by Metallica
| | |
| --- | --- |
| Genre | Thrash Metal |
| Year Released | 1986 |
| Album | Master of Puppets |
When Metallica released their thrash metal classic "Master of Puppets" in 1986, little did they know that it would be the last album that they would release with bass virtuoso Cliff Burton. This record would go on to become one of the most appreciated and beloved thrash metal albums in history and was also added to the Library of Congress National Recording Registry. The album's fourth track, "Welcome Home (Sanitarium)," tackles the subject of mental illness, in which the subject finds himself residing in a sanitarium but also plotting his escape.
13. Culling Voices by Tool
| | |
| --- | --- |
| Genre | Progressive Metal |
| Year Released | 2019 |
| Album | Fear Inoculum |
Released in 2019, "Fear Inoculum" was the Los Angeles-based progressive metal band Tool's first studio album in 13 years and only the fifth in their career, which has spanned over three decades. In "Culling Voices," which is the fourth track on the album, lead vocalist Maynard James Keenen leads the Grammy Award-winning band on an epic ten-minute journey where he is engaged then a battle with himself, trying to rid his mind of the unstable, misleading, misguided, and negative thoughts that have plagued him throughout his time on this earth.
14. Nero Forte by Slipknot
| | |
| --- | --- |
| Genre | Nu Metal |
| Year Released | 2019 |
| Album | We Are Not Your Kind |
In Italian, the term "Nero" means black, while the term" "Forte" means strong. Although neither of these words is featured in the lyrics, they provide a fitting title for the track from 2019's "We Are Not Your Kind." The song chronicles lead vocalist Corey Taylor's long and drawn-out battle with depression. It's indicative of an argument that you have with yourself, as heard in the lyrics, "A hope like yours won't help me now. You can do your worst to me. At the end of the day, that's what you do best."
15. Voices by the Alice In Chains
| | |
| --- | --- |
| Genre | Grunge |
| Year Released | 2013 |
| Album | The Devil Put Dinosaurs Here |
Layne Staley's death in 2002 all but assured that there would never be an Alice in Chains reunion, although the band officially broke up before the singer's overdose. However, the band would reunite in 2005 with a new lead vocalist, William DuVall. In 2013, they released their album "The Devil Put Dinosaurs Here," which was the second with DuVall. "Voices" was the first song written for that album, according to Jerry Cantrell. He says that while the meaning of the song is very personal, it can be applied to most situations.
16. Lithium by Nirvana
| | |
| --- | --- |
| Genre | Grunge |
| Year Released | 1991 |
| Album | Nevermind |
Lithium is known to stabilize someone's mood, it does help them to cope with the situations that occur throughout their daily lives. The drug is supposed to help people to function normally. I guess that there's no secret what Kurt Cobain must have been on when he "Lithium," found on Nirvana's 1991 grunge classic "Nevermind." Sadly, Cobain was not able to get the help he needed and committed suicide in 1994.
17. Psycho by Muse
| | |
| --- | --- |
| Genre | Progressive Metal |
| Year Released | 2015 |
| Album | Drones |
The first single from Muse's 2015 effort, "Drones," has been in the writing stage since 1999 but hadn't fully embraced the song until recently. Nevertheless, the result was a brilliant concept album with a complete psychological and emotional journey of human beings from their indoctrination of being human drones to defection and rebellion against their oppressors. Bellamy said in an interview that drones represent what it's like "to lose modern empathy and start to not care much about what's going on in the world and going on around you."
18. Psycho by Mia Rodriguez
| | |
| --- | --- |
| Genre | Poo, Singer-Songwriter |
| Year Released | 2020 |
| Album | Psycho (Single) |
Mia Rodriguez is a quirky Australian singer-songwriter specializing in pop music who got her start by posting covers of other songs on the social media platform Tik-Tok. Instead of releasing full-length albums or eps, Rodriguez is taking the route that most Young Musicians are now taking, choosing to release her music one single at a time. Her biggest single was released in 2020 and was called "Psycho." The track is about someone who intentionally goes against the grain, or the conventional norms of society, under the guise of being "crazy." If you're looking for psycho theme songs, this is certainly one I recommend.
Also Read: Popular Songs About Prison
19. Psycho Killer by Talking Heads
| | |
| --- | --- |
| Genre | Poo, Alternative Rock |
| Year Released | 1977 |
| Album | Talking Heads: 77 |
Hailing from New York City, the Talking Heads formed in 1975 and were together until 1991. Found on their debut record "Talking Heads: 77," one of the band's most well-known songs, is the track "Psycho Killer." This track was the result of lead singer David Byrne attempting to write a song in the style of Alice Cooper. The song is written from the perspective of a serial killer who allows us to take a look inside his mind while simultaneously warning us to run away as fast as we can.
20. Obsessed by Mariah Carey
| | |
| --- | --- |
| Genre | Pop,R&B, Soul |
| Year Released | 2012 |
| Album | Memoirs of an Imperfect Angel |
Mariah Carey holds several Guinness World Records, as well as having a five-octave vocal range, and is the single-highest-selling female artist of all time, with 71 million albums shipped. The "Songbird Supreme" has also had 28 top-ten hits, with 19 of them reaching number one on the Billboard Hot 100. In 2012, she released her twelfth studio album "Memoirs of an Imperfect Angel," which featured the single "Obsessed." The track was written about a fan who was obsessed with Mariah, and this was her way of calling him out.
21. Psycho by Post Malone (Featuring Ty Dolla $ign)
| | |
| --- | --- |
| Genre | Rap, Hip Hop |
| Year Released | 2018 |
| Album | 538 Hitzone 85 |
Don't confine Austin Richard Post to being a rapper. Known professionally as Post Malone, see transcends and mixes genres such as rap, hip-hop, pop, alternative, and rock to create his signature sound. For example, from his 2018 album "538 Hitzone 85," Malone released a single called "Psycho." The track is a mixture of hip-hop and alternative rocks, set to a backdrop of indie-folk acoustic guitar, but the lyrics are heavily influenced by rap. The song shows how being successful and having money can drive others crazy, making them act differently toward you.
22. I'm Going Slightly Mad by Queen
| | |
| --- | --- |
| Genre | Hard Rock, Classic Rock |
| Year Released | 1991 |
| Album | Innuendo |
Freddie Mercury is a legend not only in the world of rock music but also in other genres as well. Unfortunately, the phenomenal vocalist and wonderful human being would pass away in November of 1991 due to complications with the AIDS virus. Released on Queen's 1991 studio effort "Innuendo," the track "I'm Going Slightly Mad" was one of the last songs Mercury ever wrote. In typical Freddie Mercury fashion, it was a tongue-in-cheek way to deal with the mental health issues that he was struggling with during this particularly hard time.
23. Psycho by Elvis Costello
| | |
| --- | --- |
| Genre | Alternative, Indie, Rock |
| Year Released | 1989 |
| Album | From Hell to Obscurity |
Few songs are as effective with placing simple, sweet, and soothing music juxtaposed against lyrics as disturbing as those found in the song "Psycho" by Grammy Award-winning artist Elvis Costello. Placed against what can best be described as a sweet country song, Costello sings a simple song to his mother about committing multiple murders and not being able to remember committing some of these offenses. At on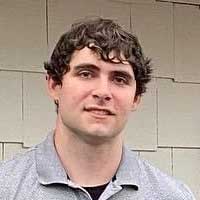 Hi, my name is Kevin and I'm from Butler, Pennsylvania. I've been obsessed with music and audio gear for as long as I can remember. I started this website to help people find professional advice related to a wide range of audio topics. We have a number of Audio Engineers on our team who have been designing and fixing audio gear for decades.