Perhaps the worst thing about friendships is that they have to involve human beings with real emotions and feelings. Sometimes, those emotions can get in the way of a beautiful friendship, while in other instances, distance, time, or death are the culprits. If you're going through hard times with a friend and want to listen to some songs about friendship ending, you'll enjoy the playlist we've put together below.
Whatever your situation, I hope it comforts you to know that you can always put on some good music and reminisce about these people and these times.
1. Breathe by Taylor Swift (Featuring Colbie Caillat)
| | |
| --- | --- |
| Genre | Pop Country |
| Year Released | 2008 |
| Album | Fearless |
Well, here's a surprise. It's that time again. Believe it or not, Taylor Swift has yet another song about a relationship that has ended badly. In this Grammy-nominated track from 2008's "Fearless," Taylor is conveying a simple message about losing a friend who was near and dear to her. It has been widely debated amongst fans as to whether or not this song is about a romance that went badly or a friendship that didn't pan out. Whatever the case, we know that it involves Taylor Swift, and drama isn't far behind.
2. Old Friends by Jasmine Thompson
| | |
| --- | --- |
| Genre | Alternative Popular, Indie |
| Year Released | 2017 |
| Album | Wonderland |
There are no two ways about it. Sometimes, people change. Just because you aren't as close as you used to be, that doesn't mean that you weren't once as close as friends can be. People move on with their lives, making new friends as they go. However, there are friends in your life that you can never replace. At one point in time, they were the best friends you ever had. Unfortunately, that time is over now. That's what Jasmine Thomas sings about in this track from her 2017 album "Wonderland."
3. I Lost a Friend by FINNEAS
| | |
| --- | --- |
| Genre | Singer-Songwriter, Pop |
| Year Released | 2019 |
| Album | Blood Harmony EP |
FINNEAS is so much more than the brother of Billie Eilish. In addition to writing most of Eilish's songs, he is quite an accomplished singer-songwriter in his own right. Take the lead track from his 2019 debut EP "Blood Harmony," for example. In an interview with Rolling Stone, he says that this song is very personal to him. It's an autobiographical account of him having to say goodbye to his best friend throughout childhood. Although FINNEAS has gone on record about the track, it is still often misinterpreted as a lost romance.
4. Who Knew by Pink
| | |
| --- | --- |
| Genre | Pop |
| Year Released | 2008 |
| Album | I'm Not Dead |
We have no control over what people in our lives do with their own lives. This can lead to friendships and romantic relationships ending much earlier than we had anticipated. One of the most common themes prevalent in relationships prematurely ending is drug abuse. Pink must have known a thing or two about this because this is what she says that the track "Who Knew," from her 2008 effort "I'm Not Dead," is about. The singer says that it's about a childhood friend that died from an overdose when they were 14.
5. All We Are by OneRepublic
| | |
| --- | --- |
| Genre | Pop |
| Year Released | 2007 |
| Album | Dreaming Out Loud |
We have all had times in relationships we've had with other people where we've tried to point out that something's going wrong, and they take it the wrong way. What we are doing comes from a place of love, but the other person may not interpret it that way. Maybe it's because we don't know the whole story. However, what we do know is that we care about them far too much not to interfere. That's the point behind this track from the Grammy-nominated band OneRepublic's 2007 debut album "Dreaming Out Loud."
6. All Good Things (Come to an End) by Nelly Furtado
| | |
| --- | --- |
| Genre | Pop |
| Year Released | 2006 |
| Album | Loose |
Doesn't the title of this track from Grammy-nominated Nelly Furtado's 2006 effortless "Loose" say it all? In this track, Furtado sings about how she's in a relationship, and she's happy but questions what will become of her and her significant other once the relationship ends. She also hints at being more than just lovers. She briefly mentions how they are also friends but doesn't want to be reduced to being "just friends" with this person. It's about how things can be great one day, but then you can be heartbroken the next.
7. People You Know by Selena Gomez
| | |
| --- | --- |
| Genre | Pop |
| Year Released | 2020 |
| Album | Rare |
Selena Gomez is a multi-talented actress and singer who has made a smooth transition from film to record, which is a feat that is not easily done. It's especially not easy if it's done well, as we hear on this track from Gomez's 2020 studio effort "Rare." She uses the line "And what hurts the most is people can go from people you know to people you don't" to describe the pain she feels because someone who used to be a close friend is now merely an acquaintance she sees in passing.
8. Bad Friend by Rina Sawayama
| | |
| --- | --- |
| Genre | Alternative Pop |
| Year Released | 2020 |
| Album | Sawayama |
Born in Niigata, Japan, Rina Sawayama is a singer-songwriter and model who moved to London when she was five years old. Known as a musical chameleon for her ability to adapt to and play practically every style of music, Rina Sawayama self-released her debut EP, "Rina," in 2017. In 2020, she released a full-length album called "Sawayama," which features the track "Bad Friend." The song is about how she can be your best friend for 1 minute but then disappear from your life the next. She openly admits she's a bad friend. If you like this song, you'll love our playlist of songs about fake friends.
9. Don't Let Me Down by Joy Williams
| | |
| --- | --- |
| Genre | Pop |
| Year Released | 2017 |
| Album | Don't Let Me Down |
Joy Elizabeth Williams has released five studio albums, and four EPs is also the winner of four Grammy Awards and has been nominated six times. Her track "Don't Let Me Down," which is the title track from her 2017 record, it's a song about meeting a friend, but they aren't there for you. It tackles a basic fear all humans have, which is the fear of abandonment. Nobody wants to be abandoned by the people they feel are closest to them, especially at a time when they need them the most.
10. See You Again by Wiz Khalifa (Featuring Charlie Puth)
| | |
| --- | --- |
| Genre | Rap, Hip Hop |
| Year Released | 2015 |
| Album | Furious Seven |
Known primarily for being the song played during the credits for the film "Furious Seven," this track is also a tribute to the late actor Paul Walker, who starred in the franchise. However, it is also the record holder for the most views of all time on YouTube, with an incredible 2,894,022,885 views. As you might expect, the message behind the track is that a dear friend has unfortunately passed away, and the narrator is confronted with the truth of knowing that they will never see each other again.
11. Don't Speak by No Doubt
| | |
| --- | --- |
| Genre | Ska, Pop Punk, Alternative |
| Year Released | 1995 |
| Album | Tragic Kingdom |
This is quite possibly the most recognized and beloved song from No Doubt's brilliant 1995 debut, the Billboard number-one album "Tragic Kingdom." In the early stages, the band's lead vocalist Gwen Stefani was romantically involved with bassist Tony Kanal. As the story goes, the two of them had a nasty split that almost ended the band. However, the worst part was that the two were such good friends as well as partners. This song was written as a way for the two of them to cope with their feelings about the breakup.
12. My Old Friend by Tim McGraw
| | |
| --- | --- |
| Genre | Country |
| Year Released | 2014 |
| Album | Live Like You Were Dying |
Although this song is performed by Tim McGraw in 2004's "Live Like You Were Dying," it was written by Craig Wiseman and Steve McEwan regarding the experiences the two had with losing loved ones. As you might expect, the song is about losing a dear friend and doing whatever you think you can do to preserve their memory and honor them. It's also about thinking back on the memories that you shared with them. It doesn't matter if they were good or bad; you still have memories that you made together.
13. This Is Why by Paramore
| | |
| --- | --- |
| Genre | Alternative Pop |
| Year Released | 2017 |
| Album | After Laughter |
The slow demise of the pop-rock band Paramore has been well-documented over the last decade or so. In 2010, Josh and Zac Farro shocked everybody when they announced that they were leaving the band. Shortly after, Josh said that lead vocalist Hayley Williams was having secret meetings with the record label that didn't include the rest of the band. Five years later, bassist Jeremiah Davis also quit and filed a lawsuit regarding his royalties with Paramore. The song from 2017's "After Laughter" describes Hayley Williams' feelings about the members who left.
14. Fire and Rain by James Taylor
| | |
| --- | --- |
| Genre | Folk, Acoustic |
| Year Released | 1970 |
| Album | Sweet Baby James |
Despite popular belief, James Taylor did not write "Fire and Rain" about the death of his girlfriend due to a plane crash. In an interview with Rolling Stone, the singer-songwriter said that the Grammy-nominated song from his 1970 classic album "Sweet Baby James" has three separate meanings, and they are all autobiographical. The first verse is about the loss of a dear friend named Suzanne. The second verse is about his favorite battleships with drug addiction, and the third verse is about his stay in a mental health facility in Massachusetts.
15. I'm Lost Without You by Blink-182
| | |
| --- | --- |
| Genre | Pop Punk |
| Year Released | 2002 |
| Album | Blink-182 |
"I'm Lost Without You" is one of the most ambitious songs ever recorded by Blink-182. Appearing on the band's 2002 self-titled effort, this track starts with lead vocalist Tom DeLonge backed by a piano and an ambient loop, and he's singing about how much he loves his partner. Once the track kicks in, the rest of the band is playing what amounts to a pop-punk ballad, with another percussive loop in the background. DeLonge sings about a couple who must part, but he will always be there for the other person.
16. Hear You Me by Jimmy Eat World
| | |
| --- | --- |
| Genre | Pop Punk |
| Year Released | 2001 |
| Album | Bleed American |
This is an incredibly sad track from the same band that gave us the quirky pop-punk tune "The Middle." This somber acoustic ballad was written about two dear friends and fans of the band, Weezer's fan club leaders Mykel and Carli Allen. Sadly, they died in a car accident, and "hear you me" is something that they always said. The two were also known for having a great eye for spotting new, up-and-coming bands and would give bands a place to stay if they needed one, including Jimmy Eat World.
17. Look At Me Now by Caroline Polachek
| | |
| --- | --- |
| Genre | Indie Pop, Singer-Songwriter |
| Year Released | 2019 |
| Album | Pang |
In this acoustic ballad, singer-songwriter Caroline Polachek says that she was at a point in her life where she was trying to find a light switch in the dark. All she was getting was feelings of isolation from her friends and romantic partners. This song, which is featured on 2019's album "Pang," was meant to be an inspiration. In the song, she insists that she hasn't changed and that she's still the same, but you can't look at her now, which means that you can't see her for who she is anymore.
18. I Have Questions by Camila Cabello
| | |
| --- | --- |
| Genre | R&B, Pop |
| Year Released | 2018 |
| Album | Camila |
Although the nature of the relationship described in this song is never specifically detailed, we do know that this song from Camila Cabello's 2018 album "Camila" is about two things. The first thing that this track is about is a friendship or a relationship ending. The second thing we know is that the person in question was not the person they portrayed themselves to be. In conjunction with each other, these three aspects of the former friendship or relationship are certain to cause heartache, distrust, and pain for Camila Cabello to endure.
19. Again by Alice In Chains
| | |
| --- | --- |
| Genre | Grunge |
| Year Released | 1995 |
| Album | Alice in Chains |
When Alice in Chains recorded their self-titled effort in 1995, they were already on the verge of breaking up. Layne Staley's drug abuse had begun to run rampant and had taken its toll on his ability to perform well with the band. This caused several arguments between Staley and the rest of the band, which was reflected in the lyrics of the song "Again." One interpretation of these lyrics is that it is about heroin and how it can destroy relationships. Another interpretation is that it's a manifestation of all of the infighting.
20. I Don't F*ck With You by Big Sean (Featuring E-40)
| | |
| --- | --- |
| Genre | Rap, Hip Hop |
| Year Released | 2015 |
| Album | Dark Sky Paradise |
Sometimes, you have to let people know exactly how you feel about them, and being amicable isn't the appropriate sentiment you want to express. In other words, sometimes you just have to let people know where they stand and how you bluntly feel about them. Well, Big Sean has no problems doing this in this BET Award-winning track from his third album, 2015's "Dark Sky Paradise." Song provides the perfect soundtrack for when you want to let somebody know that you don't want anything to do with them again. If you're looking for songs about ex best friends, this is likely one that will resonate with you.
21. Good Riddance (Time of Your Life) by Green Day
| | |
| --- | --- |
| Genre | Punk |
| Year Released | 1997 |
| Album | Nimrod |
Not all relationships are meant to stand the test of time, but that doesn't mean that you have to be bitter when a friendship ends. Sometimes, you just have to go your separate ways, but you wish that person the best in their future endeavors. You will always have memories of the good times you had with that person, and you won't regret the time you shared, but it may just be time to let them go. That's the message that Billie Joe Armstrong conveys in this bittersweet track from 1997's "Nimrod."
22. This is What Makes Us Girls by Lana Del Rey
| | |
| --- | --- |
| Genre | Pop |
| Year Released | 2012 |
| Album | Born to Die: The Paradise Edition |
I remember the friendships that I had back in high school. We did some of the wildest and craziest things of our lives during those times. Better yet, they were with people that I will never forget, even if we've parted ways since then. That's the sentiment that is being conveyed in this track from Lana Del Rey, android waste featured on 2012's "Born to Die: The Paradise Edition." In this track, Lana is reminiscing about her wild, carefree younger days, specifically about her best friend from back then.
23. Gone Too Soon by Michael Jackson
| | |
| --- | --- |
| Genre | Pop |
| Year Released | 1990 |
| Album | Dangerous |
When the thirteen-time Grammy Award winner recorded the song "Gone Too Soon," which appears on his 1990 effort "Dangerous," he said washed thinking about a young man whom he had befriended named Ryan White. Sadly, White succumbed to complications that arose from HIV, taking his life all too soon. Jackson dedicated the song to his memory whenever he performed it. Interestingly enough, many artists chose this song as a tribute to Michael Jackson when he passed away in 2009, including Usher, who performed a touching cover at Jackson's memorial service.
24. Eyes Of Serpents by Mastodon
| | |
| --- | --- |
| Genre | Progressive Metal |
| Year Released | 2021 |
| Album | Hushed and Grim |
In 2018, all of the members of Mastodon experienced a heart-wrenching loss when their long-time manager and dear friend Nick John passed away from cancer. The band then started writing their next record, which would become 2021's double album "Hushed and Grim," and dedicated it to their friend. Troy Sanders explained that each track on the album represented the steps in the grieving process, with "Eyes Of Serpents" starting the acceptance phase. This is indicated by the lyrics, "All that I have sacrificed is leaving me and letting go now.
25. Never Let Me Down Again by Depeche Mode
| | |
| --- | --- |
| Genre | Alternative Pop |
| Year Released | 1987 |
| Album | Music For the Masses |
There are two interpretations of this track from Depeche Mode's first top-forty album, 1987's "Music For the Masses." As is the case with many other songs, the first interpretation is about the group's many well-documented battles with drug addiction. While that would certainly make sense, especially if you are familiar with their history with illicit substances, the second one makes just as much sense. The second deals with fights between Martin Gore and David Gahan about the direction of the band and was written on the answers to airplanes whiles on tour. This is easily one of the most epic songs about friendship ending of all time.
26. Hollow by Pantera
| | |
| --- | --- |
| Genre | Groove Metal |
| Year Released | 1992 |
| Album | Vulgar Display of Power |
This is probably the most surprising track from Pantera's 1992 groove metal masterpiece, "Vulgar Display of Power." While it was certainly not their first foray into ballad writing territory, "Hollow" was one of the most heartfelt songs of the band's storied career and is a personal account of one of the members of the band about losing a friend to drug addiction. This friend has become so embattled by his addiction that he is but an empty shell of his former self, completely unresponsive to anything or anybody, hence the title "Hollow."
27. Off He Goes by Pearl Jam
| | |
| --- | --- |
| Genre | Grunge, Alternative Rock |
| Year Released | 1996 |
| Album | No Code |
Eddie Vedder has been an open book when discussing the meaning behind "Off He Goes" from Pearl Jam's 1996 effort, "No Code." In a 2001 online interview with Spin, Vedder said that the track was written about himself. He says that it "is really about me being a sh*t friend. I'll show up, and everything's great, and then all of the sudden, I'm outta there." Many fans have speculated that the song was about Chris Cornell; however, the track appeared on an album that was released 21 years before Cornell's death.
28. Brendan's Death Song by Red Hot Chili Peppers
| | |
| --- | --- |
| Genre | Alternative Metal |
| Year Released | 2011 |
| Album | I'm With You |
This song was written by the Red Hot Chili Peppers to honor their friend Brendan Mullen, a Los Angeles nightclub owner who gave the Red Hot Chili Peppers their first break. In an interview, singer Anthony Keidis said, "I was driving in from home up over the Santa Monica mountains when I got a text saying Brendan had died of a massive stroke – on his birthday." It happened to be the first day that the peppers were jamming with new lead guitarist Josh Klinghoffer. This was the first song they wrote together.
29. Slow Dancing in a Burning Room by John Mayer
| | |
| --- | --- |
| Genre | Indie, Alternative Pop |
| Year Released | 2006 |
| Album | Continuum |
Singer, songwriter, and all-around brilliant musician John Mayer is known for writing songs that aren't about specific people but rather about situations that you may find yourself in at some point in your life. Some of these are real, while some of them are not. Featured on his 2006 release "Continuum," the track "Slow Dancing in a Burning Room" is about two people who know that they are nearing the end of their relationship. They are watching it go downhill in front of their eyes but can't do anything to stop the inevitable. If you're going through a breakup and losing a good friend, you might like to listen to some of the saddest breakup songs here.
30. The Bends by Radiohead
| | |
| --- | --- |
| Genre | Alternative Rock |
| Year Released | 1995 |
| Album | The Bends |
If there's one thing that I can say about Radiohead, it's that they aren't afraid to change their sound from one album to another. This is best illustrated in the stylistic shift from 1993's "Pablo Honey" to 1995's "The Bends." The title track, which refers to a condition in scuba diving when surfacing too fast, was written by Thom Yorke before Radiohead completed their first album. Yorke says that it is purely fictional, with none of the events ever happening to any members of the band.
Related Article: Songs about Liars and Loving You'll Love
31. F*ck You (An Ode to No One) by Smashing Pumpkins
| | |
| --- | --- |
| Genre | Post-Grunge, Alternative Rock |
| Year Released | 1995 |
| Album | Mellon Collie and the Infinite Sadness |
Following the success of 1993's "Siamese Dream," Billy Corgan and the rest of Smashing Pumpkins got fairly ambitious and released a double album called "Mellon Collie and the Infinite Sadness" in 1995. The eighth track was a seething, angry song appropriately titled "F*ck You (An Ode to No One)." When asked two whom or what the song was referring in a 1995 Rolling Stone interview, lead vocalist Billy Corgan and the band's founding frontman gave an expletive-laden reply, saying, "The basic thing is just f*ck everybody…It's just that thought – pure frustration."
32. Wish You Were Here by Pink Floyd
| | |
| --- | --- |
| Genre | Progressive Rocky, Classic Rock |
| Year Released | 1975 |
| Album | Wish You Were Here |
Those who are familiar with Pink Floyd know that there are two incarnations of the band. The first was much more psychedelic and led by the enigmatic frontman Syd Barrett. However, after Barrett was forced to leave the band because of his mental health problems in 1968, David Gilmour took over lead vocal duties, and Pink Floyd transitioned to the progressive sound for which we know them now. In 1975, they released the album "Wish You Were Here." The record's title track was a touching tribute to their former bandmate and brother.
33. Cross You Out by Charli XCX (Featuring Sky Ferreira)
| | |
| --- | --- |
| Genre | Pop, Hip Hop |
| Year Released | 2019 |
| Album | Charli |
Have you ever had a friend or a romantic partner leave your life, and you realize that you are much better off without them? If you have, then I'm sure you can relate to this track from Charlie XCX, which is featured in her 2019 effort, "Charli." In this song, iHeartRadio Music Awards nominees Charlie XCX and Sky Ferreira sing about how it still hurts them to be without this person in their lives, but they are also glad to be rid of them. Instead, they are focusing on who they are.
34. Pushit by Tool
| | |
| --- | --- |
| Genre | Progressive Metal |
| Year Released | 1995 |
| Album | Ænima |
This track, which appears on Tool's 1996 album "Ænima," is about two people who must part ways. This is indicated in the song's opening lyrics "I saw the gap again today, while you were begging me to stay." Although there are many other indicators in the lyrics of the Grammy Award-winning band's song of what this song is about. One of the more interesting interpretations I've heard is that the song is about lead vocalist Maynard James Keenan's childhood and how he fought to escape the clutches of his abusive parents.
35. I Hope You Dance by Lee Ann Womack (Featuring Sons Of the Desert)
| | |
| --- | --- |
| Genre | Country |
| Year Released | 2000 |
| Album | I Hope You Dance |
After a relationship dissolves, that doesn't mean that you wish ill will towards that person. Sometimes, people just grow apart, but you still wish the best for that special someone who meant so much to you at one point in your life. Whether the relationship is romantic or platonic, it still hurts to know that some good things must come to an end. That's the message behind Leanne Womack and Sons Of the Desert's Country Music Association, Academy of Country Music, and Grammy Award-winning title track from their album released in 2000.
36. Taree by Soundgarden
| | |
| --- | --- |
| Genre | Grunge |
| Year Released | 2012 |
| Album | King Animal |
One band that knows about friendships ending and relationships dissolving is the band Soundgarden. In 1997, the band broke up due to infighting and exhaustion from touring but got back together in 2010. When asked why the band reunited after over a decade, lead vocalist Chris Cornell replied, "That's all you know how to be together, anyway, because that's all you ever were." Two years later, the band released their final album, "King Animal." That album featured the track "Taree," which Cornell says is a love letter to the northwest, where he grew up.
37. What About Your Friends by TLC
| | |
| --- | --- |
| Genre | Hip Hop, R&B |
| Year Released | 1992 |
| Album | Ooooooohhh… On the TLC Tip |
During the 1990s, no other female hip-hop and R&B groups were as popular as TLC. Their debut album, 1992's "Ooooooohhh… On the TLC Tip," boldly announced the group to the world, peaking at number 14 on the Billboard 200 charts as well as selling approximately 2.5 million copies worldwide. One of the album's hit singles, "What About Your Friends," is a song about how people whom you think are your true friends will leave you when you need them most. It's also about being selective as to who you trust.
38. (Don't You) Forget About Me by Simple Minds
| | |
| --- | --- |
| Genre | Pop |
| Year Released | 1985 |
| Album | The Breakfast Club (Original Soundtrack) |
This song garnered national attention after being chosen as the theme song for the hit 1985 film "The Breakfast Club." It was written specifically for the movie soundtrack, but Simple Minds almost passed on the opportunity because they did not want to record a song they didn't write themselves, and they didn't care for the lyrics. The message behind the song is fairly simple, though. Two people are going their separate ways, and one of them is pleading with the other that he doesn't want his dear friend to forget about him. The end of friendships is always hard, and this is just another representation of that.
39. The Devil In I by Slipknot
| | |
| --- | --- |
| Genre | Nu Metal |
| Year Released | 2014 |
| Album | .5: The Gray Chapter |
The people whom we think are our best friends can be some of the most toxic individuals present in our lives, although that may be the last thing we want to accept at times. This can cause lots of negativity to build up inside of you. If you are ever going to be happy, you have to learn to let go of that negativity, which is the message Corey Taylor intended in "The Devil In I," from Slipknot's ".5: The Gray Chapter," which debuted at number one on the Billboard 200 chart.
40. Two Ghosts by Harry Styles
| | |
| --- | --- |
| Genre | Pop |
| Year Released | 2017 |
| Album | Harry Styles |
Harry Edward Styles got his start as a professional musician by competing on the British television show "The X Factor," but failed to progress past the boot camp phase of the competition. He and four other competitors from the show formed the group One Direction, selling over 65 million albums worldwide. In 2017, Styles went solo and released his self-titled debut album featuring "Two Ghosts." While the song is about a couple growing apart, it's deeper than that. Because most lovers are also friends, it's about two friends growing apart as well.
41. Laid To Rest by Lamb Of God
| | |
| --- | --- |
| Genre | Groove Metal |
| Year Released | 2004 |
| Album | Ashes Of The Wake |
Lamb Of God's 2004 metal masterpiece "Ashes Of The Wake" is not only considered to be the band's best album, but it is also a reflection of their thoughts on the Iraq War and US politics. Like the majority of Lamb Of God songs, the lyrics were written by guitarist Mark Morton, but the album's lead track, "Laid To Rest" is about drug addiction and how it can cause you to alienate your friends. It's about your friends telling you that if you want to destroy yourself, then go do it.
42. I Miss My Friend by Darryl Worley
| | |
| --- | --- |
| Genre | Country |
| Year Released | 2002 |
| Album | I Miss My Friend |
When two people are together for a long time, they become much more than romantic partners. After some time, you usually become best friends as well. It's only natural the two of you develop a bond that extends to much more than just romance. If the relationship ends, you will miss more than having a significant other. You also miss your best friend. On the title track from his 2002 record, Daryl Worley knows this feeling. He has gone on record as saying that this song comes from a personal experience he's had.
43. Friend Of Mine by Lily Allen
| | |
| --- | --- |
| Genre | R&B, Soul |
| Year Released | 2006 |
| Album | Alright, Still |
Drug addiction can make you do things you would have never done had you not been under the influence. In the critically-acclaimed song "Friend Of Mine," from her 2006 album "Alright, Still," Lily Allen is trying to warn a close friend of the dangers of being addicted and what drugs will do to her and their friendship. She uses the lyrics "What happened to the good old days? I was kinda hoping this was all a stupid phase" today to make a final plea for her friend to give up the drugs.
44. Farewell To You by White Lion
| | |
| --- | --- |
| Genre | Hair Metal |
| Year Released | 1991 |
| Album | Mane Attraction |
In 1991, when hair metal was gasping at its last proverbial breath and grunge was taking over the music scene, White Lion released their album "Mane Attraction," which featured the sentimental ballad "Farewell To You." I'm fairly certain that this song has been used in plenty of graduation ceremonies, as it is about ending friendships, although it is specifically stated that these friendships are not meant to be permanently over. Rather, they are just put on hold so that everybody can go on with their lives, although they will someday meet again.
45. Dancing with Tears in My Eyes by Kesha
| | |
| --- | --- |
| Genre | R&B, Soul |
| Year Released | 2010 |
| Album | Animal |
Sometimes, we are at fault when a relationship ends, whether it was romantic or platonic. We all say and do things that we wish that we take back at times, but sometimes it's too late to take anything back, and the relationship suffers as a result. During these times, all we are left with is an empty feeling of sadness, which makes us feel like we are dead inside. That must be exactly what the two-time Grammy-nominated artist Kesha was feeling on this track, which is from her debut album, 2010's "Animal."
46. All Signs Point to Lauderdale by A Day to Remember
| | |
| --- | --- |
| Genre | Pop |
| Year Released | 2010 |
| Album | What Separates Me from You |
On the track "All Signs Point to Lauderdale," which is from 2010's "What Separates Me from You," this band opts for a pop-punk sound while trashing their hometown and wondering why they don't seem to fit in anywhere. Unfortunately, the narrator's friends aren't much help, as they tell him that it's all just bad luck on his part. In an interview, Singer Jeremy McKinnon says, "I just write about whatever is going on in my life at the time," so I can only assume that the track is autobiographical.
47. No, It Isn't by +44
| | |
| --- | --- |
| Genre | Pop Punk, Alternative Pop |
| Year Released | 2006 |
| Album | When Your Heart Stops Beating |
This band was created by former Blink-182 members Mark Hoppus and Travis Barker, while Blink-182 had taken an indefinite hiatus. The two gave an interview in which they were more than happy to talk about their former bandmate. The two have also been heard saying that they got the title for this song because people would constantly ask if it was about Tom DeLonge, to which they would reply "No, it isn't." However, both fans and critics were able to see right through Barker and Hoppus and knew what it was about.
48. We Used To Be Friends by Dandy Warhols
| | |
| --- | --- |
| Genre | Alternative Pop |
| Year Released | 2003 |
| Album | Welcome to the Monkey House |
Who knows what you can say or do that might set off one of your friends or your significant other, causing them not to want to be around you anymore? In "We Used To Be Friends" by Dandy Warhols, lead vocalist Courtney Taylor-Taylor sings about not knowing what it is that he said or did to set off this certain someone in this track from 2003's "Welcome to the Monkey House." However, it doesn't seem to matter much to him because he appears more than ready to let go of the friendship.
49. The Crossroads by Bone Thugs-N-Harmony
| | |
| --- | --- |
| Genre | Rap, Hip Hop |
| Year Released | 1995 |
| Album | E. 1999 Eternal |
The Cleveland-based rap group Bone Thugs-N-Harmony consists of Bizzy Bone, Wish Bone, Layzie Bone, Krayzie Bone, and Flesh-n-Bone. They won a Grammy Award for their 1995 rap classic "E. 1999 Eternal," which featured the award-winning track "The Crossroads." The song was about the NWA founder and famous rapper Eric "Eazy-E" Wright, who was a mentor and a friend to the group. The song has been diamond-certified, selling over 10 million copies worldwide, and was the biggest success of their career. Wright passed away in 1995 due to complications from HIV.
50. True Friends by Bring Me the Horizon
| | |
| --- | --- |
| Genre | Alternative Rock |
| Year Released | 2015 |
| Album | That's the Spirit |
Nobody knows what style of music Bring Me The Horizon we'll dive into next. They have gone from hardcore to emo to alternative, with their most recent for into radio-friendly alternative rock. Featured on 2015's murder mystery rock opera "That's the Spirit," the emotionally charged track "True Friends" is not about anybody in particular. The band borrows the line "True friends stab you in the front" from famous writer Oscar Wilde. Frontman Oli Sykes said he wrote this song with one event in mind, but it's a combination of several occurrences.
Wrap Up:
That does it for this article. Let us know if you have any questions or comments below.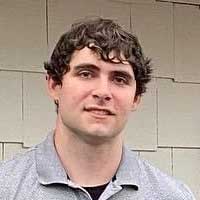 Hi, my name is Kevin and I'm from Butler, Pennsylvania. I've been obsessed with music and audio gear for as long as I can remember. I started this website to help people find professional advice related to a wide range of audio topics. We have a number of Audio Engineers on our team who have been designing and fixing audio gear for decades.