If you think that you may have found your soulmate, the best thing that you can do is listen to your heart. Finding your soulmate in life is no easy task, but when you do, it's one of the most beautiful things in the world. The feeling of finding that special person is incredibly powerful, which is why many songs about soulmates have been written over the years.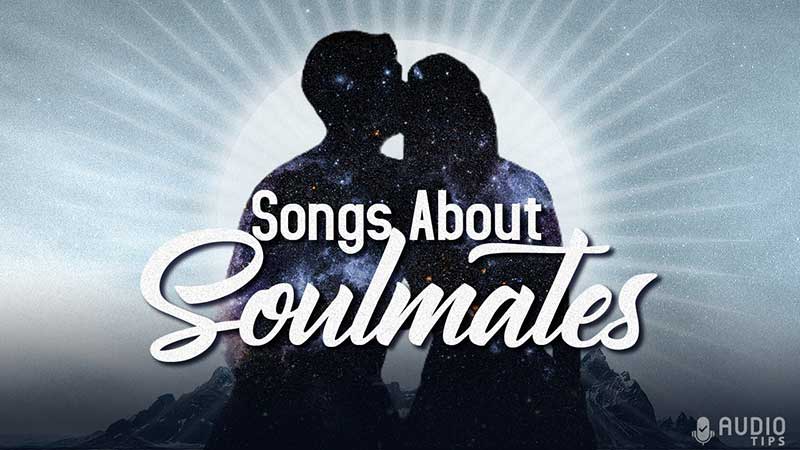 We've put a list of many of our favorite songs about this topic, and we've even included a Spotify playlist with all of the songs covered below at the bottom of the page.
1. God Gave Me You by Blake Shelton
| | |
| --- | --- |
| Genre | Country |
| Year Released | 2011 |
| Album | Red River Blue |
Few country music artists have had the luxury of having the illustrious career that Blake Shelton has had. The singer has won five Academy of Country Music Awards, one American Music Award, and one CMT Music Award, and has been nominated for six Grammy Awards. In his single "God Gave Me You," Shelton sings about how he's made a mess out of himself and how he's not the person that he wants to be. However, he's grateful that his significant other has stood by his side, and he believes that she wasted sent to him straight from God.
2. Thinking Out Loud by Ed Sheeran
| | |
| --- | --- |
| Genre | Pop |
| Year Released | 2014 |
| Album | X |
When it comes to songs about love and soulmates, it should be no surprise to find songs by Ed Sheeran. Ever since its release, this song has been a massive hit and even reached the number 2 spot on the Billboard Hot 100. The song also achieved legendary status when it was certified diamond. I'm personally a huge fan of Ed Sheeran, so if you haven't heard this song, I definitely recommend giving it a listen. It really shines a light on what true life means and sticking together no matter what, from youth to old age.
3. XO by John Mayer
| | |
| --- | --- |
| Genre | Pop, Electropop |
| Year Released | 2015 |
| Album | Sing Me to Sleep |
Because the term "XO" is traditionally used to symbolize hugs and kisses, I can't think of a more appropriate title for this song. The expression is derived from a term of endearment that is applicable in both platonic and romantic relationships, although John Mayer uses the term in the romantic sense. The song also uses figurative language to highlight the contrast between shadows and light as a way to illustrate the power that love has to brighten even the darkest of times. When things are at their worst, the narrator is saying they will always have each other.
4. Wonderful Tonight by Eric Clapton
| | |
| --- | --- |
| Genre | Rock, Classic Rock |
| Year Released | 1977 |
| Album | Slowhand |
When you're in love, there are times when everything will seem perfect, down to the way that they look when the two of you are going somewhere together. That's the power of being in love. It can make everything wonderful. It's also the message behind Eric Clapton's song "Wonderful Tonight" and was derived from a real-life situation where Clapton's girlfriend Pattie Boyd was getting ready to go to a Buddy Holly tribute arranged by Paul McCartney. Eric Clapton wrote this song as Pattie Boyd tried out many different outfits to find the perfect one for the evening.
5. Can't Help Falling in Love by Elvis Presley
| | |
| --- | --- |
| Genre | Rock and Roll |
| Year Released | 1961 |
| Album | Blue Hawaii |
Doesn't the opening line of this song tell you everything that you need to know about how deeply captivated Ellis must have been by this person? The song opens with the lines, "Wise men say, 'Only fools rush in' but I can't help falling in love with you." Those opening lines tell you that Elvis knew that the two of them were meant to be together. There are times when you know that some things or some people are meant to be together, and this must have been one of those instances where he knew that it washed right.
6. All of Me by John Legend
| | |
| --- | --- |
| Genre | R&B, Soul |
| Year Released | 2013 |
| Album | Love in the Future |
When you love someone unconditionally, you accept them for who they are, flaws and all. Sometimes, those slight imperfections end up being the things that you love the most about that person. At first, they frustrate you, but then you start to miss those little things. It's only when you realize this that you know how much you truly love that person. That's the message that John Legend conveys in his Billboard number-one hit single "All of Me." He's saying that not only is he in love with her, but he loves her completely and unconditionally.
7. Just the Way You Are by Billy Joel
| | |
| --- | --- |
| Genre | Rock, Pop |
| Year Released | 1977 |
| Album | The Stranger |
Loving someone just the way they mean so much more than accepting someone's flaws. It means that you embrace who they are, and you put forth your best effort to understand them completely. In this track, Billy Joel opens with the simple lines, "Don't go changing to try and please me. You never let me down before," which says that he doesn't want someone to try to change to make him happy. He wants someone that doesn't have to change to be happy. He wants someone to believe in him the way that he believes in them.
8. Love by Kendrick Lamar (Featuring Zacari)
| | |
| --- | --- |
| Genre | Rap, Hip-Hop |
| Year Released | 2017 |
| Album | DAMN. |
Kendrick Lamar has earned the reputation of being not only one of the best rappers in the game today but of all time. He has earned the respect of his peers, drawing praise from Eminem, and has also been called one of the most influential rappers and musicians of his generation. On the song "Love," which appears on the historical Grammy Award-winning album "DAMN," Lamar ponders whether the person whom he considers his soulmate would still be in love with him if he didn't have all of the material possessions and the clout that he has.
9. Song #3 (Acoustic) by Stone Sour
| | |
| --- | --- |
| Genre | Hard Rock |
| Year Released | 2017 |
| Album | Hydrograd (Deluxe Edition) |
Although they are primarily known for being Slipknot lead vocalist Corey Taylor's "other band," the talented singer was with Stone Source five years before joining Slipknot. The three-time Grammy Award nominees originally released a much faster-paced version of this song on their 2017 album "Hydrograd," but included a slower, acoustic version of the tune on the deluxe version of that album. The slower version of this song highlights Corey Taylor's vocal abilities and complements the lyrics, which are about Taylor experiencing a love that he never thought he could have with the love of his life.
10. I'll Follow You by Shinedown
| | |
| --- | --- |
| Genre | Alternative Rock |
| Year Released | 2012 |
| Album | Amaryllis |
Jacksonville, Florida's Shinedown knows a thing or two about writing hits songs, with a record 18 number-one hits on the Billboard Mainstream Rock Songs chart. One of those hit singles that reached the top of the charts was "I'll Follow You," which is featured on the band's 2012 release "Amaryllis." In this song, lead vocalist Brent Smith expresses an unconditional and undying love for his soul mate, saying that he will always be by his significant other's side. There's something especially romantic about knowing that you've met someone who will never leave your side.
11. May This Be Love by Jimi Hendrix
| | |
| --- | --- |
| Genre | Hard Rock, Classic Rock |
| Year Released | 1967 |
| Album | Are You Experienced |
There's a lot of speculation about the meaning of this song. Some people say that it's about drugs, while others say that it is simply about the beauty of nature. Still, other people say that Jimi Hendrix is using a waterfall as a metaphor for his significant other. In this interpretation, the left-handed guitar genius and amazing songwriter is saying that as long as he is with the one he loves, nothing can harm him or get to him. As long as he is with this person, he doesn't have any problems or worries.
12. In My Life by The Beatles
| | |
| --- | --- |
| Genre | Rock, Classic Rock |
| Year Released | 1965 |
| Album | Rubber Soul |
Throughout history, there has never been a band nearly as popular as the Beatles, and it's not even close. With over 183 million albums sold worldwide, The Four Lads from Liverpool are music's top-selling artists of all time. They have also had an astonishing 34 top 10 hits on the Billboard Hot 100, with 20 of those hits reaching the top spot on the chart. Although the track "In My Life" was not one of the band's biggest hits, it is a beautiful ballad about finding the love of your life that was featured on 1965's "Rubber Soul."
13. Sweet Child O' Mine by Guns N' Roses
| | |
| --- | --- |
| Genre | Hard Rock |
| Year Released | 1987 |
| Album | Appetite For Destruction |
Some of the greatest songs and poems in history have been inspired by meeting one's soulmate, much like when Guns N' Roses lead vocalist Axl Rose wrote the band's biggest hit, "Sweet Child O' Mine." As the story goes, this song originally began as a poem written for Rose's significant other, Erin Everly, who was the daughter of Don Everly of the Everly Brothers. The two of them eventually married but were sadly divorced in less than a year. However, Rose does not regret writing the song, as he says that he and Everly were best friends.
14. Unless It's With You by Christina Aguilera
| | |
| --- | --- |
| Genre | Pop |
| Year Released | 2018 |
| Album | Liberation |
With an impressive opal range that spans from C3 to C7, Christina Aguilera is one of the most talented singers of her generation. In 2018, the award-winning singer and actress released her eighth studio album "Liberation," which featured the song "Unless It's With You." The song is about how she always felt that love made you weak and give up control. She goes on to say that she doesn't want to get married, nor does she want the white picket fence and family life that comes with settling down. However, she wants it if she can have him.
15. I'm Yours by Jason Mraz
| | |
| --- | --- |
| Genre | Indie, Pop |
| Year Released | 2008 |
| Album | We Sing. We Dance. We Steal Things. |
Sometimes, two people are meant to be together, and there's nothing that anybody can do to stop that from happening. Other times, it may take a while to realize how much you care about someone. When the inevitable does happen, waiting is the last thing that either of you wants to do. These are the times when you want to throw your arms in the air and shout, "I'm yours! What took you so long?" That's the point behind Jason Mraz's calypso and reggae-infused infectious pop single "I'm Yours" from his breakthrough album "We Sing. We Dance. We Steal Things." This is easily one of the most popular songs about soulmates ever.
16. Amazed by Lonestar
| | |
| --- | --- |
| Genre | Country |
| Year Released | 1999 |
| Album | Lonely Grill |
Founded in 1992 in Nashville, Tennessee, the band Lone Star has become one of country music's most successful acts. They have been nominated for four Grammy Awards and have won two Academy of Country Music Awards. The band's biggest hit is the single "Amazed," which topped the Billboard Hot 100 for two weeks. The song is about finding that special someone and wanting to spend the rest of your life with them. It's about still being amazed by them, even after all this time has passed. It's about being in love with them both now and forever.
17. Love Of My Life by Queen
| | |
| --- | --- |
| Genre | Hard Rock, Classic Rock |
| Year Released | 1975 |
| Album | A Night at the Opera |
There's an old saying that goes something like, "You don't know what you've got until it's gone." This saying can hold for many different circumstances, but it can be especially prevalent when it comes to romantic relationships. Sometimes, we don't realize how much we love someone until we face the imminent threat of losing that person. This must have been how lead vocalist Freddie Mercury felt about his then-girlfriend, Mary Austin. Rumor has it that the couple was madly in love until Austin broke Mercury's heart. In typical Freddie Mercury fashion, he immortalized the romance in a song.
18. All in Love Is Fair by Stevie Wonder
| | |
| --- | --- |
| Genre | R&B, Soul |
| Year Released | 1973 |
| Album | Innervisions |
Sometimes in relationships, we have to step away for a while to make us appreciate what we had with our significant other. There are times when a little space is all that we need to make us appreciate what we once had and ignite that longing deep inside of us to have it once again. That's exactly the sentiment being expressed in "All in Love is Fair" by the amazing singer, songwriter, and brilliant musician Stevie Wonder on his 1973 record "Innervisions." Nevertheless, by the end of the song, Stevie finds himself longing for his relationship once again.
19. Thank You by Led Zeppelin
| | |
| --- | --- |
| Genre | Hard Rock, Classic Rock |
| Year Released | 1969 |
| Album | Led Zeppelin II |
I think that "Thank You" by Led Zeppelin is one of the most amazing love songs of all time. There is something to be said for someone who can find the words "If the sun refused to shine, I would still be loving you. When mountains crumble to the sea, there will still be you and me" for their significant other. In this song, lead vocalist Robert Plant is not only saying that he cherishes his lover now, but he is also saying that he will cherish this person until the end of time.
20. Lovesong by The Cure
| | |
| --- | --- |
| Genre | Alternative, Pop |
| Year Released | 1989 |
| Album | Disintegration |
If there is an artist who knows more about the search for finding their soulmate than The Cure's lead vocalist Robert Smith, I certainly haven't heard of them. While the majority of the band's catalog is about falling in love or finding that special someone, the song "Lovesong" stands out on "Disintegration," which was an album of standout tracks. This song was the result of Robert Smith not wanting his relationship with his wife (whom he had been with since he was 14) to suffer because he was out on the road for months at a time.
21. Love Of a Lifetime by FireHouse
| | |
| --- | --- |
| Genre | Hair Metal |
| Year Released | 1990 |
| Album | FireHouse |
There is something utterly amazing about meeting that certain someone with whom you know you are all ready to spend the rest of your life. Finally, after years of searching, you can take comfort in knowing that you have found that one person who will be by your side until the day you die. Although this may seem like the end of a long-lasting search, the truth is that your journey together is just beginning. If you can relate to this, then you can relate to this song, which peaked at the number-five position on Billboard in 1991.
22. Happy Everafter In Your Eyes by Ben Harper
| | |
| --- | --- |
| Genre | Indie |
| Year Released | 2006 |
| Album | Both Sides of the Gun |
Sometimes your soulmate isn't someone whom you'd consider to be a romantic partner. Sometimes you can find your soulmate in a friend or one of your children. There's nothing about the turn that specifies that the connection you share with someone has to be romantic. You just need to be able to make a true connection with someone for them to be your soulmate. The story behind this song is that actor Heath Ledger contacted his friend, Ben Harper, asking him to write a lullaby for his baby girl Matilda. This song was the result.
23. Bus Stop by The Hollies
| | |
| --- | --- |
| Genre | Rock and Roll, Classic Rock |
| Year Released | 1966 |
| Album | Bus Stop |
Isn't it funny how the most random thing can alter your life? Something as trivial as offering to share your umbrella to keep someone from getting wet has the potential of becoming a romantic relationship. The Hollies have a song that pertains to exactly this scenario. Peaking at number five on the Billboard Hot 100, the song bus stop tells the story of a young man who shares his umbrella with a young lady at a bus stop. The young man vows that by the end of summer, they will be involved in a serious relationship, and it works. This is one my personal favorite songs about young love of all time.
24. If You Couldn't Only See by Tonic
| | |
| --- | --- |
| Genre | Alternative Rock |
| Year Released | 1996 |
| Album | Lemon Parade |
Not everyone will understand nor will they support your relationship with your significant other. Tonic lead vocalist Emerson Hart penned this song with that sentiment in mind. Play a song, and the narrator is either trying to convince friends, family, or both that he is truly in love with his romantic interest, and she shares the same feelings. He's telling whoever is concerned that they need to see the way that the two soulmates love each other, and then they might understand the relationship, as well as why he has done the things he's done for their love.
25. Eternal Flame by The Bangles
| | |
| --- | --- |
| Genre | Pop |
| Year Released | 1988 |
| Album | Everything |
Formed in Los Angeles, California, in 1981, The Bangles are no strangers to the Billboard Hot 100, having placed eight singles in the top 40. One of those hit songs was the number-one hit single" Eternal Flame," a song in which the narrator watches her lover as they sleep, realizing that this romance that they share is something more than just a casual fling. She realizes that this is something that is meant to last forever. She just wants to be assured that her lover feels the same way as she does about them.
26. I Wouldn't Normally Do This Kind Of Thing by Pet Shop Boys
| | |
| --- | --- |
| Genre | Pop, Dance, Alternative |
| Year Released | 1993 |
| Album | Very |
Composed of Neil Tennant and Chris Lowe and formed in 1981, the Pet Shop Boys have a unique blend of synth-pop and alternative music that has helped the group to become dance club favorites for the last four decades. They have also sold more than 50 million records worldwide, making them the most popular duo in UK history. In the track "I Wouldn't Normally Do This Kind Of Thing," Neil Tennant sings about how his new relationship has him doing something he's not used to doing, singing and dancing from sheer joy and happiness in his new love life.
27. Heaven Is a Place On Earth by Belinda Carlisle
| | |
| --- | --- |
| Genre | Pop |
| Year Released | 1987 |
| Album | Heaven On Earth |
When one of the most successful all-female groups in history split up in 1985, Belinda Carlisle took many of the Go-Go's fans with her as she embarked on an exciting solo musical career. As a solo artist, the singer had four top 10 hits, with one of them reaching the top spot on the Billboard Hot 100. That song was the hit single "Heaven is a Place On Earth," which is from her 1987 record "Heaven On Earth." The song is about being so deeply in love with your soulmate that they make every place feel like Heaven.
28. First Day of My Life by Bright Eyes
| | |
| --- | --- |
| Genre | Alternative, Indie |
| Year Released | 2005 |
| Album | I'm Wide Awake, It's Morning |
Bright Eyes lead vocalist and principal songwriter Conor Oberst once said that this song was about "waking up from a long nightmare." The singer also refers to the feeling of just being born when describing his new relationship. If you combine these two facts, it would imply that this relationship is the most significant thing to ever happen to the narrator up to this point in his life. When Oberst sings, "I don't know where I've been, but I know where I want to go," you feel like he was lost before he met them.
29. I Will Always Love You by Whitney Houston
| | |
| --- | --- |
| Genre | R&B, Soul |
| Year Released | 1992 |
| Album | The Bodyguard (Original Soundtrack) |
Although this song was originally written and recorded by country music legend Dolly Parton, Whitney Houston's amazing cover of "I Will Always Love You" spent an incredible 14 weeks at the top spot on Billboard, with a total of 29 weeks on the charts. It was also the theme song for the 1992 film The Bodyguard, which stars Whitney Houston and Kevin Costner. Sadly, this song is about a couple who is breaking up. Even though they love each other, they know that in the end, they aren't any good for each other and must go their separate ways.
30. Heaven by Bryan Adams
| | |
| --- | --- |
| Genre | Rock |
| Year Released | 1985 |
| Album | Reckless |
Canadian-born singer and songwriter Bryan Adams co-wrote this song with composer Jim Vallance originally wrote this song for a film released in 1983 called A Night in Heaven. While the movie may have bombed at the box office, Bryan Adams realized that he had a monster hit on his hands and released the song as part of his album "Reckless," which would eventually sell over 12 million copies around the world. The song is about that feeling that you get when you are wrapped in the arms of the person you love the most, your soulmate.
31. God Only Knows by The Beach Boys
| | |
| --- | --- |
| Genre | Rock, Pop |
| Year Released | 1966 |
| Album | Pet Sounds |
Many music critics rate their album "Pet Sounds" as one of the best and most influential rock and roll records of all time. In this song, Beach Boys lead vocalist Brian Wilson sings about how his lover never needs to doubt the fact that he loves them. He also Ponders what he might be if it wasn't for his significant other, but concludes that thanks to God is the only one who could know what he would do without her. Wilson also Enlisted the help of over 20 session musicians to help record the song.
32. I Could Fall in Love by Selena
| | |
| --- | --- |
| Genre | Pop |
| Year Released | 1995 |
| Album | Dreaming of You |
Before she was tragically shot and killed by the head of her fan club in 1995, Latina crossover sensation Selena was on the cusp of becoming the next big pop star. The singer had just finished recording her first English language album, which was called "Dreaming of You," and was released posthumously in July of 1995. That album included the ballad "I Could Fall In Love," which is about the feeling you get when you first realize that you are falling in love with someone. It's about being swept off of your feet and never looking back.
33. Crazy For You by Adele
| | |
| --- | --- |
| Genre | R&B, Soul, Pop |
| Year Released | 2008 |
| Album | 19 |
Have you ever had someone in your life who meant so much to you that you would do practically anything they told you to do without question? Most of us have been in at least one scenario similar to this at some point in our respective lives. In this song, the 15-time Grammy Award-winning talented singer-songwriter Adele is singing about how she can't stop thinking about that one special someone. She's also saying that she will do anything that this person wants her to do as long as she can have him in her life.
34. Halo by Beyonce
| | |
| --- | --- |
| Genre | R&B, Soul |
| Year Released | 2008 |
| Album | I Am… Sasha Fierce |
You can spend years and years building up walls to keep people at a distance, but when the right person comes along, all those walls may come tumbling down. Although the song halo was inspired by Ray LaMontagne's 2004 song "Shelter," Beyoncé helped co-write this song for her husband, Jay-Z. When this time was released as a single from the album "I Am… Sasha Fierce," the two had just recently gotten married. In the song, she Likens the rapper to an Angelic being for being able to break down all of the walls she had built up.
35. Nothing Compares 2 U by Sinead O'Connor
| | |
| --- | --- |
| Genre | Indie, Alternative, Pop |
| Year Released | 1990 |
| Album | I Do Not Want What I Haven't Got |
Although there have been several recorded versions of this hit song (including one by Prince), I firmly believe that Sinead O'Connor's version is the best fit for its melancholy lyrics and the overall feeling of the song. While the song was initially written by Prince, it was O'Connor that carried the tune to the top spot on Billboard, where it stayed for four consecutive weeks. As the title indicates, the track is about the loneliness the narrator feels after she and her boyfriend split up and how storage nothing compares to him, no matter how hard she tries. If you're looking for songs with deep meaning that are related to love, this is one you'll want to consider adding to your playlist.
36. In Your Eyes by Peter Gabriel
| | |
| --- | --- |
| Genre | Pop, Rock |
| Year Released | 1986 |
| Album | So (Special Edition) |
After leaving the progressive rock band Genesis in 1975, nobody would have guessed that Peter Gabriel would have had a solo career as successful as his. Gabriel struck gold. (or should I say platinum?) on his fifth studio album, thanks to the massive success of hit singles like "Sledgehammer," although the song "In Your Eyes" really didn't catch fire until it was featured in the 1989 John Cusack film Say Anything. The song is about finding everything you need in the eyes of your soulmate and being able to see the light long enough to center yourself.
37. (There Is) No Greater Love by Amy Winehouse
| | |
| --- | --- |
| Genre | Jazz, Pop |
| Year Released | 2003 |
| Album | Frank |
Amy Winehouse shook up the musical landscape in 2003 when she released her debut album "Frank," which combined an eclectic blend of R&B, soul, pop, and jazz to form a unique fusion that was unmistakably refreshing and original. The six-time Grammy Award-winning singer's influences can be heard in the song "(There Is) No Greater Love," which sounds quite a bit like jazz legend Billie Holiday. The message behind this song is simple enough. She is saying that there is nobody in the world who is capable of loving her the way her lover does.
38. Time After Time by Cyndi Lauper
| | |
| --- | --- |
| Genre | Pop |
| Year Released | 1983 |
| Album | She's So Unusual |
In 1983, Cyndi Lauper released her debut studio album "She's So Unusual," which would go on to sell over 16 million copies worldwide and become the best selling-album of 1984. The album climbed to the number-four spot on the Billboard 200 chart and churned out two number-one singles, including the ballad" Time After Time." The track has a sweet message, which is about always being there for the person you love, any time of the day or night. The narrator also tells her love interest they can always find her, no matter how lost they think they are.
39. Down To One by Luke Bryan
| | |
| --- | --- |
| Genre | Country |
| Year Released | 2020 |
| Album | Born Here Live Here Die Here |
Isn't it amazing how time seems to fly by when you are with the right person? It doesn't matter what you have to do or where you have to be. You keep finding reasons not to leave that person's side. That's the message that country music superstar Luke Bryan brings with his hit single "Down To One," which is from his album "Born Here Live Here Die Here." In this song, Luke Bryan sings about having such a good time with his romantic interest that he keeps delaying the inevitable and tries to avoid having to say good night. If you're looking for newer songs about soulmates, this one by Luke Bryan is one you'll want to listen to.
40. The Devil Hopelessly Devoted to You by Olivia Newton-John
| | |
| --- | --- |
| Genre | Pop |
| Year Released | 1978 |
| Album | Grease (Original Soundtrack) |
The iconic musical Grease was all the rage when it was released in 1978, thanks in part to an amazing soundtrack and the star power of John Travolta and Olivia Newton-John. The movie tells the story of a summer romance between Sandy Olsson and Danny Zuko, played by Olivia Newton-John and John Travolta, respectively. In the movie, Travolta is teased relentlessly by his friends for falling for the good girl. In one of the most captivating scenes from the film, Olivia Newton-John's character belts out this song as she expresses her deepest feelings about Travolta's character Danny.
41. If I Ain't Got You by Alicia Keys
| | |
| --- | --- |
| Genre | R&B, Soul |
| Year Released | 2003 |
| Album | The Diary of Alicia Keys |
Alicia Keys is so much more than an ordinary pop star. The multi-talented R&B singer is also an amazing pianist as well. On her Grammy Award-winning second studio album, "The Diary of Alicia Keys," the talented singer combines R&B, hip-hop, soul, and jazz to forge a sound that has helped her to sell over 20 million albums. However, in her song "If I Ain't Got You," the singer expresses how she doesn't live for fortune, power, or fame. Instead, she sings about how she doesn't have anything at all if she doesn't have that special person.
42. Come Away With Me by Norah Jones
| | |
| --- | --- |
| Genre | Singer-Songwriter |
| Year Released | 2002 |
| Album | Come Away with Me |
There are times when you just want to get away from everything with someone you love. Nothing else matters except wanting to be anywhere except where you are. In the title track from her debut album "Come Away With Me," singer-songwriter Norah Jones paints a vivid picture of wanting to escape, away from all of the lies and negativity that seem to plague their daily existence. She just wants her and her partner to be able to enjoy the simple things in life together, like being able to enjoy the rain or a walk in an open field.
43. Closer To You by The Wallflowers
| | |
| --- | --- |
| Genre | Alternative |
| Year Released | 2002 |
| Album | Red Letter Days |
I have heard two different interpretations of this song and both make perfect sense to me. In the first one, the narrator has lost his soulmate and he's having a hard time dealing with the loneliness and despair that accompanies lost love. In the second interpretation, the couple is working their way through a long-distance relationship. When lead vocalist Jakob Dylan sings, "I remember that every day I get a little bit closer to you," he either means that he misses her more every day or that with each passing day, they are closer to seeing each other again.
44. Forrest Gump by Frank Ocean
| | |
| --- | --- |
| Genre | R&B, Soul, Hip-Hop |
| Year Released | 2012 |
| Album | Channel Orange |
Forrest Gump was a film released in 1994 and directed by Robert Zemeckis. In the movie, the titular character Forrest Gump leads the most interesting life you can imagine. Besides being a football star for the University of Alabama Crimson Tide, Gump also served in the Vietnam War. One day, Gump decided to start running, and he didn't stop for 3 years, 2 months, 14 days, and 16 hours (except to sleep). In this song, Frank Ocean references Forrest Gump in this track when he mentions that his special someone has been "running through his mind."
45. Crazy Love by Van Morrison
| | |
| --- | --- |
| Genre | Rock, Indie, Classic Rock |
| Year Released | 1970 |
| Album | Moondance |
As the story goes, two-time Grammy winner Van Morrison wrote this song for his ex-wife Janet shortly after the two were married. Sadly, they were divorced by 1973. However, just because the two of them didn't go the distance together, that doesn't mean that there isn't a sweet sentiment behind the song. What the narrator is saying to his lover is that she makes the bad times good and the good times better. It's the kind of love that makes you feel whole, complete, and appreciated. That's a love that only true soulmates can have with each other.
46. Follow You by Bring Me the Horizon
| | |
| --- | --- |
| Genre | Rock |
| Year Released | 2015 |
| Album | That's the Spirit |
Formed in Sheffield, England, in 2004, Bring Me the Horizon started as a hardcore emo band but has since transitioned to a more radio-friendly sound. Their adaptability has earned them a loyal fan base, sold-out concerts around the globe, and album sales topping 4 million units. Thanks in no small part to singles like "Follow You," their 2015 record "That's the Spirit" became the first platinum-selling album of the band's career. In this song, lead singer Oli Sykes sings of a love that is sometimes strong and that not even death can separate the two lovers from each other.
47. Endless Love by Diana Ross and Lionel Richie
| | |
| --- | --- |
| Genre | R&B, Soul, Pop |
| Year Released | 1981 |
| Album | All the Great Hits |
In 1981, Lionel Richie and Diana Ross recorded what would become one of the most timeless love songs of all time, the theme song for the film Endless Love. Originally, the director of the film wanted a sleeping instrumental for the theme song, but later changed his mind and decided he wanted lyrics added. Lionel Richie used an old piece of music from Commodores' outtakes. He jotted down some lyrics and met with Diana Ross in a recording studio in Reno, Nevada, in 1981. Two hours later, the vocals were finished. The rest, as they say, is history.
48. Do You Believe In Love? by Huey Lewis & The News
| | |
| --- | --- |
| Genre | Pop, Rock |
| Year Released | 1982 |
| Album | Picture This |
When you think of some of the biggest bands of the 1980s, one name that has immediately come to mind is Huey Lewis and The News. Thanks to a throwback style that combined old-time rock and roll, on one section, and pop sensibility, they had 12 top-ten hits on the Billboard Hot 100. One of those hits was the track "Do You Believe In Love," which is from the band's second studio album, 1982's "Picture This." The song is about a guy who falls head over heels for a girl, and he's trying to convince her to do the same.
49. Lady by Kenny Rogers
| | |
| --- | --- |
| Genre | Country |
| Year Released | 1980 |
| Album | Time |
While the original version of this song was written and recorded by Lionel Richie, Kenny Rogers also turned this song into a hit single, spending six weeks atop the Billboard Hot 100 in 1980. Interestingly enough, the Lionel Richie version of this song failed to chart. Throughout the tune, the narrator pours out his heart and soul to his lady, telling her how much he loves her and how they will always be together. He goes on to say that he's never loved anybody as he loves her and that he always wants her near him.
50. Unchained Melody by The Righteous Brothers
| | |
| --- | --- |
| Genre | Pop, Country |
| Year Released | 1965 |
| Album | Just Once in My Life |
This song has the distinction of being one of the very few hit singles that have reached the top 20 on the Billboard Hot 100 25 years apart from each other. The song originally climbed to the number-three spot on the charts in 1965 and then made an appearance at number 19 in 1990, thanks to its resurgence after being featured in the film Ghost. Throughout the song, the narrator is singing about how much he misses his love and how lonely he is. It's the musical equivalent of the expression, "Absence makes the heart grow fonder."
Songs About Soulmates Playlist
We hope you enjoyed this playlist. Let us know if there are any songs that you feel we should add in the comments section below.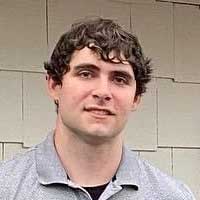 Hi, my name is Kevin and I'm from Butler, Pennsylvania. I've been obsessed with music and audio gear for as long as I can remember. I started this website to help people find professional advice related to a wide range of audio topics. We have a number of Audio Engineers on our team who have been designing and fixing audio gear for decades.