So you are looking for songs about water? Well, you are in luck, as one of the most popular music themes besides love is water.
Songwriters have always found ways to incorporate water into their songs in various ways. A few examples are metaphorical, such as drowning in sorrow, time flowing by, being spiritually touched by water, feeling "an ocean away," or even describing passions in the bedroom.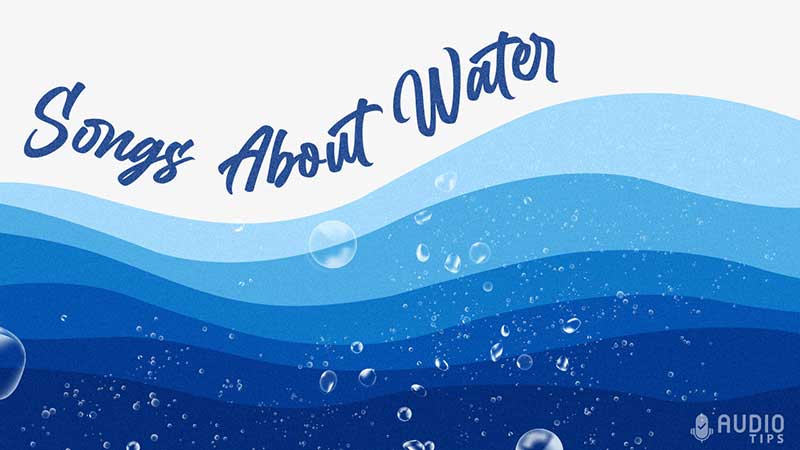 Other songwriters use water in a more literal sense, such as retelling a fun day at the beach, exploring the nostalgia of growing up on the river, lake, or ocean, or literally describing the movement of water.
While other music playlists you may have found include songs with the words "River," "Ocean," or "Tears" in the title or lyrics of the song, this list focuses on the use of the word "water" in the title or the lyrics. Below, you'll find a huge list of songs from diverse genres, specifically about water.
1. How Far I'll Go by Auli'i Cravalho
| | |
| --- | --- |
| Genre | Disney Tune |
| Year Released | 2016 |
| Album | Moana: Original Motion Picture Soundtrack |
This popular song from Disney's "Moana" is this show-stopping number where Moana realizes she was destined for something more. Written by Hamilton's Lin Manuel Miranda, the song explores the title character's feeling of longing for adventure.
Moana is stuck living within her small village where everyone fits happily into their given role. However, when she stands at the water, she sees the ocean stretched before her and feels that she needs to go beyond the horizon to find her true purpose in life.
Similar to many songs on this list, water represents a paradox of being both a barrier and inspiration. In this case, Moana wants to overcome the obstacle of water by sailing beyond it while also finding inspiration and curiosity in its vast and mysterious existence.
2. Water by Brad Paisley
| | |
| --- | --- |
| Genre | Country |
| Year Released | 2009 |
| Album | American Saturday Night |
This nostalgia-rich song is sure to bring a smile to any listener's face. In "Water," Paisley compiles a list of his best memories involving water and ladies.
Taking the listener through the songwriter's first memory of water as a child, to a girls-gone-wild wet T-shirt contest during spring break, and finishing with a hot and sunny summer day spent next to the water, "Water" is a great song for spending some time by your favorite body of water. This is one of my personal favorite country songs about water.
3. Something in the Water by Carrie Underwood
| | |
| --- | --- |
| Genre | Christian, Country, CCM |
| Year Released | 2014 |
| Album | Greatest Hits: Decade #1 |
This Contemporary Christian Country song tells the story of a woman unexpectedly finding God during her darkest moment, concluding that it must be something in the water. This is a reference to the religious significance of water in Christian religions, such as the use of holy water in baptism.
The vocals of Carrie Underwood, partnered with the expansive musical arrangement and orchestration, invoke an ethereal feeling of expansiveness and magic, much like the story that the lyrics are portraying. The interweaving of the classic "Amazing Grace" at the end of the song helps display this religious experience described.
This song won a Grammy for Best Country Solo performance, as well as broke many airplay records on country radio.
4. Dirty Water by The Standells
| | |
| --- | --- |
| Genre | Rock |
| Year Released | 1966 |
| Album | Dirty Water |
This Boston Anthem, beloved by Bostonians alike, describes the state of the Charles River at the time of this song's release, which was one of the most polluted rivers in America.
This song is now enjoyed by Boston sports fans as an anthem for their teams and city. The joke of this song, of course, is in the irony of the lyrics. While it mocks the crime, pollution, aggression, and dirty waters of the city of Boston, ultimately, Boston is home.
5. Knee Deep by Zac Brown Band (feat. Jimmy Buffet
| | |
| --- | --- |
| Genre | Country |
| Year Released | You Get What You Give |
| Album | 2010 |
Do you ever just need an escape? This song back Zac Brown Band does just that by giving you an auditory picture of personal paradise, knee-deep in some water somewhere.
Joining the band is none other than the original escapee himself, Jimmy Buffet. The man who wrote "Escape to Margaritaville" is the perfect featured artist for a song about escaping to the beach!
Water in this song is the narrator's paradise, the special place he dreams about to escape the reality around him. With a boat on the ocean, a beach chair on the sand, or just wading in the water, paradise is just a daydream away.
6. Lucky by Jason Mraz (feat. Colbie Caillet)
| | |
| --- | --- |
| Genre | Pop, Folk, Indie |
| Year Released | 2008 |
| Album | We Sing. We Dance. We Steal Things. |
While water may not be in the title of this song, it plays an important part in the lyrics. "Lucky," like many of the songs on this list, uses water as a metaphor for isolation and an obstacle keeping two lovers apart.
It's hard to believe that this song all came from a writing prompt Jason was given from a songwriting group he was a part of. Its back-and-forth verses make this song easy to listen to while also having an optimistic take on loving from a distance.
Despite the water keeping them at a distance, the lovers find themselves lucky to be so in love that they can wait until they will be reunited again.
7. Don't Drink the Water by Dave Matthews Band
| | |
| --- | --- |
| Genre | Rock |
| Year Released | 1998 |
| Album | Before These Crowded Streets |
In "Don't Drink the Water," water is a metaphor for religion or holy water. The song is written through the eyes of a white imperialist who takes over the land from its native inhabitant. The drinking of water, in this context, represents drinking in the ideas and beliefs of a religion or the imperialists' belief in the right to conquer.
Therefore, the title lyrics that come at the end of this story song are that of a warning. If you drink the water, it will justify your horrific actions that will bury all those that do not follow you.
8. Waterfalls by TLC
| | |
| --- | --- |
| Genre | R&B |
| Year Released | 1994 |
| Album | CrazySexyCool |
Similar to other songs on our list, "Waterfalls" uses water, or rather, waterfalls, as a tool to give the listener a warning.
Rather than chasing after waterfalls, the listener should learn from the cautionary tales told in the verses and stick to something safe and familiar, like the rivers and lakes that they already know.
This same album that featured "Waterfalls" also included some of TLC's best hits, "No Scrubs," "Unpretty," and the female perspective version of "Creep." However, "Waterfalls" was one of the most groundbreaking songs on the album, being the first song in pop music to directly refer to AIDs in its lyrics with "Three letters took him to his final resting place."
9. Head Above Water by Avril Lavigne
| | |
| --- | --- |
| Genre | Pop Rock, CCM |
| Year Released | 2018 |
| Album | Head Above Water |
"Head Above Water" captures Lavigne's experience battling Lyme Disease. With many references to water, this song uses the experience of someone drowning in a storm to captivate the experience of losing control and fighting for survival.
This Christian Rock Anthem was not as popular as some of the songs off of Lavigne's early albums, but it does have her classic vocal stylings with a Christian Rock spin.
Additionally, there is a clear influence of sound from another writer who worked on this song, Travis Clark, from the band "We Are the Kings". In particular, the cyclical melody of the chorus echoes some of Clark's other songs, such as "Check Yes Juliet."
10. Walk On The Water by Creedence Clearwater Revival
| | |
| --- | --- |
| Genre | Folk Rock |
| Year Released | 1968 |
| Album | Creedence Clearwater Revival |
This lesser-known song by Creedence Clearwater Revival is about a man seeing the unexplainable vision of a man walking on water, which makes him believe he must be dying.
The large musical break at the end of the song feels like a soundtrack replaying the events described. At one point, there is this guitar riff that is repeated cyclically, creating an auditory picture of the narrator of the song seeing the man walk on water and choosing to run away frantically. Likewise, the bass line mimics the sound of background music used in an action movie, speeding up with intensity and increasingly becoming more complex, creating tension in the music and for the listener.
11. Water Under the Bridge by Adele
| | |
| --- | --- |
| Genre | Pop |
| Year Released | 2016 |
| Album | 25 |
A departure from other R&B songs on this album, "Water Under the Bridge" pushes a strong electro-pop beat and powerful chorus.
The song is about a relationship where one partner is questioning the other's commitment. Water is used as a metaphor in the cliche saying "water under the bridge", referring to something being in the past and no longer important.
In this song, Adele is saying that the love between this partner and her holds more meaning and is not simply over or void of feeling. Instead, they need to take some action and either stay together or separate in a graceful way.
12. Down By The Water by PJ Harvey
| | |
| --- | --- |
| Genre | Alternative Rock, Art Rock |
| Year Released | 1995 |
| Album | To Bring You My Love |
One of the more unique songs on the list, "Down By The Water," is the eerily haunting song by PJ Harvey that echos the style of a traditional murder ballad through a 90's rock sound.
The song is about a woman who murders her daughter by drowning her in the water under a bridge. Just like a classic murder ballad, the song incorporates a call-and-response element. However, the heavy rock distortion is a far cry from the classic folk style.
While this terrifying subject matter may disturb first-time listeners, the song was an extreme success at the time of its release, reaching number 2 on Billboard for Modern Rock and a nomination for a Grammy for Best Female Rock Vocal Performance.
13. Cold Water by Major Lazer (feat. Justin Bieber and MØ)
| | |
| --- | --- |
| Genre | Electro Pop, |
| Year Released | 2016 |
| Album | Major Lazar Essentials |
This next song on our list features Justin Beiber and Danish singer MØ, collaborating with the electro dance production group Major Lazar. "Cold Water" uses water as a metaphor for falling in love.
Though the lyrics may not be very deep, they keep in the theme of water, using the metaphor to describe how love can be scary and uncomfortable, but when you take the plunge together, you save each other.
With a catchy beat and melody, along with a plethora of talented musicians and producers backing it, this song reached number one in over 15 countries, making it one of the most popular songs internationally in the summer of 2016.
14. Madman Across the Water by Elton John
| | |
| --- | --- |
| Genre | Soft Rock |
| Year Released | 1971 |
| Album | Madman Across the Water |
You may be more familiar with a different song from this album called "Tiny Dancer." However, the title song of this album displays just as much high quality and expertise in its melody and lyrics.
In the video paired with this song on our list, you can listen to the amazing solo section in the middle of the song, showcasing the true artistry of Elton John and his band.
As for the lyrics, this song is one of the more poetic on this list. Its perspective is from that of the madman himself. It becomes clear that his visitors' true intent is not to give him company but to clear their guilt for his captivity by visiting him, the madman across the water.
15. Wade in the Water by Sweet Honey on the Rocks
| | |
| --- | --- |
| Genre | Spiritual |
| Year Released | 1988 |
| Album | Live At Carnegie Hall |
This Spiritual was not written by Sweet Honey on the Rocks but rather is an arrangement of a very classic spiritual allegedly used during the Underground Railroad. Though there is no proven history of the origin of this melody and its lyrics, it is speculated that this song was used as a warning for slaves who were escaping the south to use the water as a way to prevent the Slave catches from tracking their path.
Sweet Honey on the Rocks originally performed this piece in 1987 as part of a 70-minute performance of acapella music at Carnegie Hall in New York City. The recording was later released as an album in 1988.
16. Water by Kanye (Feat. Ant Clemons)
| | |
| --- | --- |
| Genre | R&B, Rap, Soul |
| Year Released | 2019 |
| Album | Jesus is King |
In this collaboration, Kanye tasked Any Clemons to explore water through its relationship with purity and the divine. The outcome of this is the song "Water", which integrates a few genres into one song, including gospel soul, rap, and R&B.
It's hard to pinpoint whether this song could be considered religious. Though it talks about water in a purifying context with direct references to Jesus, it may just be about the human experience with water as its metaphor. Perhaps the lesson in this story is that water is everything, and it is in us.
17. Water Me by Lizzo
| | |
| --- | --- |
| Genre | Funk Pop, Electro Pop |
| Year Released | 2019 |
| Album | Cuz I Love You |
The overall theme of this song, much like the mantra of Lizzo herself, is confidence, body positivity, and living free. This song uses water as a way to convey how water nourishes your self-love. She uses other references to water, such as boiling, sweating, or moisturizing, in creative ways that lead to the title lyric "Water Me," which really just means "nourish me."
This song was originally released as a single in 2017 and was later added to the "Cuz I Love You" Deluxe Album in 2019. It took Lizzo over 7 months to write and perfect this song, which can now be considered an anthem for self-love and Black beauty.
18. Drink The Water by Jack Johnson
| | |
| --- | --- |
| Genre | Soft Rock, Folk Rock, Acoustic Rock |
| Year Released | 2001 |
| Album | Brushfire Fairytales |
Jack Johnson wrote this song after experiencing a near-drowning after falling off of his surfboard and hitting his head underwater on a reef. Known for his easy-going tunes like "Banana Pancakes" and "Bubble Toes," "Drink The Water" follows the same musical style but with lyrics that paint a dark picture of this event.
As a song about water, "Drink the Water" explores the scary possibilities of what the ocean and water can be capable of, but uses a soft, light melody line to do so. This paradox of describing such dark realities creates a captivating experience for the listener.
19. Water Runs Dry by Boyz II Men
| | |
| --- | --- |
| Genre | R&B |
| Year Released | 1995 |
| Album | II |
In this classic '90s pop song, the artists sing about a relationship on the outs and how if the relationship is doomed to fail, they should quit while they are ahead, rather than waiting for the water to run dry and possibly living their whole lives resenting each other. By waiting for the water to run dry, they could live their whole lives before they finally acknowledge that they were not meant for one another.
Though nominated for many Video Awards, this song fell short. In one instance, the song was nominated for Best R&B/Soul Single by a group, band, or Trio for the 1996 Soul Train Music Awards and lost out to another song on our list, Waterfalls by TLC.
20. Black Water by The Doobie Brothers
| | |
| --- | --- |
| Genre | Folk |
| Year Released | 1974 |
| Album | What Were Once Vices Are Now Habits |
This feel-good song by The Doobie Brothers is one of their most famous tunes. With flowing harmonies and intricate instrumentation, the song was not written with the intent of becoming a hit. Composer Patrick Simmons found inspiration in 1971 when performing a concert in New Orleans for the first time.
The connection to water in this song draws upon the childhood dream of Simmons to be able to visit the birthplace of the music he loved so much in parallel to Mark Twain's Huckleberry Finn, in which the two main characters ride a raft down the Mississippi river.
In 2020, the group came together in isolation to perform a remote version of their classic hit, creating one of their most special renditions of this song to date.
21. Smoke on the Water by Deep Purple
| | |
| --- | --- |
| Genre | Hard Rock |
| Year Released | 1973 |
| Album | Machine Head |
This song is a great example of narrative writing, in which lyrics describe this event chronologically. It references the true events of a fire that occurred at the Montreux Casino in the winter of 1971.
Bassist Roger Glover is credited for giving the song its name, having woken up from dream days after the incident, reliving the moment he and his bandmates watched the fire from their hotel, smoke rolling over Lake Geneva in the distance.
In this story song, the lyrics describe the smoke on the water as being their only barrier between them and the burning casino. The casino, ironically, was meant to be the location of their mobile recording studio.
The dichotomy between fire and water in this song makes the lyrics in this chorus so interesting; "Smoke on the water and fire in the sky."
22. Walk on Water by Eminem (feat. Beyoncé)
| | |
| --- | --- |
| Genre | Rap, Hip Hop, Pop |
| Year Released | 2017 |
| Album | Revival |
Eminem's "Walk on Water" explores the anxiety caused by his perfectionism in his craft. Eminem explains how it is impossible for him to be the best and how he can not be compared to the other genius' of music. Rather, we are all just human, and perfectionism will only cause our demise.
The use of water in these lines explains how walking on water, which is comparing someone's perfection to Jesus, is unrealistic. Humans can only "walk on water when it is frozen", which means that the illusion of perfection is shattered by reality.
The contrast between Beyoncé's ethereal voice in the chorus and Eminem's harsh reality painted in his verses helps illuminate the complex nature of the entertainment business.
23. Water by The Who
| | |
| --- | --- |
| Genre | Rock |
| Year Released | 1996 |
| Album | Live at the Isle of Wight Festival 1970 |
The Who has been known for many songs, such as "Pinball Wizard," "Who Are You?" or "Can't Explain." This song was first performed live at the Isle of Wight Festival in 1970 and was meant to be recorded for an album that was later abandoned.
The song was written based on the group's experience at Woodstock. In this context, water means love. The lyrics describe different types of people, like policemen, bankers, or a captain, and how they need some "water".
24. Bridge Over Troubled Water by Simon & Garfunkel
| | |
| --- | --- |
| Genre | Folk |
| Year Released | 1970 |
| Album | Bridge Over Troubled Water |
Listening to this calming song is almost spiritual. As one of the most covered songs in the 20th Century, "Bridge Over Troubled Water", is simple and beautiful in melody and lyrics, making it extremely relatable for listeners and other artists.
At the time of the song's inception, America was in trouble. With assassinations of major political figures, riots, war, and inequality, many people turned to music as an outlet from the grim reality.
The song is about hope, the bridge over troubled waters being the difficulty one is finding in their life. Therefore by knowing you aren't alone, you can get through this time because you have the support to do so.
25. Rock Me on the Water by Jackson Browne
| | |
| --- | --- |
| Genre | Pop, Folk |
| Year Released | 1971 |
| Album | Together Again |
Known for the song "Doctor My Eyes," Jackson Browne's "Rock Me on the Water" is another song in his catalog that is a commentary on society of the time. Like many of the songs on this list, water is utilized here as a religious or divine symbol for purity and salvation.
In this song, Browne paints a picture of the world falling apart, but that through the turmoil, there is hope and salvation. While alluding to religion both in the lyrics and through using gospel chord structure, Browne turns these tropes around by using more liberal thought. For example, when he "stand[s] before the father," it is his sisters that actually rock him in the water of renewal.
26. Don't Go Near the Water by Beach Boys
| | |
| --- | --- |
| Genre | Pop |
| Year Released | 1971 |
| Album | Surf's Up |
"Don't Go Near the Water" is a protest song that was made to raise awareness about water pollution. The song uses a similar motif such as "Surfin' USA" or "Fun, Fun, Fun," but has lyrics about how human involvement in oceans and other bodies of water harms the wildlife, environment, and even humans.
Unfortunately, this song did not make any charts or become famous. Perhaps the dissonant tones used in the piano chords or the fact that the lyrics were not as fun and bubbly as in their other songs, led fans to not pay attention to the track.
27. WATER by Salatiel, Beyoncé and Pharrell Williams
| | |
| --- | --- |
| Genre | Afrobeats, R&B, Hip Hop |
| Year Released | 2019 |
| Album | The Lion King: The Gift |
This track by Cameroonian producer and performer Salatiel, as well as by Pharrell Williams and Beyoncé, is featured on Beyoncé's album "The Lion King: The Gift". The album was made based on The Lion King remake, and its companion film directed by Beyonće called Black is King.
A major priority for Beyoncé was to include African producers and artists on the album to maintain integrity to the movie's setting in Africa.
WATER is an Afrobeats song that uses the simple and classic concept of wooing a woman, except there is a reference to water in each line. Though the concept may be simple, the music is anything but – using rich afrobeat and sounds, driving bass, and an addicting melody, you will want to listen to this captivating song over and over again.
28. Glass of Water by Coldplay
| | |
| --- | --- |
| Genre | Alternative Rock |
| Year Released | 2008 |
| Album | Prospekt's March |
Coldplay's "Glass of Water" uses lyrical themes similar to those found in other songs off of the Viva La Vida album, an album that followed the release of the EP that "Glass of Water" appears on. It also carries a similar cyclical motif, like that found in "Clocks," "The Scientist" or "Fix You."
The song is an abstract set of lyrics that explore questions of whether to look forward and move towards an uncertain future, to stay stagnant and unchanging when the present is not ideal, or to stay buried in the past. These poetic lyrics in addition to the song's chorus set in 7/4 time, create an ominous and mysterious feeling for the listener.
29. Black Water by Of Monsters and Men
| | |
| --- | --- |
| Genre | Folk Pop |
| Year Released | 2015 |
| Album | Beneath the Skin |
This Icelandic Folk group is probably best known for its radio hit "Little Talks." However, Black Water has a bit more substance to its theme than for radio.
Just like the ocean, life can also be overwhelming. If you let yourself become overwhelmed by life, or in this case, the water, you will be lost.
The overall message of the song is that it is necessary to wade through the dirty water to get to the other side. In other words, it is necessary to go through hardship because eventually, if nothing else, you will come out on the other side of it.
30. Water by Kehlani
| | |
| --- | --- |
| Genre | R&B, Pop |
| Year Released | 2020 |
| Album | It Was Good Until it Wasn't |
If you were longing for a song about water that also has some fun lyrics about astrology, then Kehlani's "Water" is exactly what you are looking for. These genius lyrics in the first verse are READing this man via his astrological characteristics. Don't worry, though. The rest of the verses tell you he's doing just fine and knows how to treat her right.
Kehlani's new album, "Blue Water Road" also has a reference to water in it, but unfortunately, none of her songs quite explicitly references water as much as this song.
31. Rushing Water by Sting
| | |
| --- | --- |
| Genre | Rock, Pop Rock |
| Year Released | 2021 |
| Album | The Bridge |
One of Sting's more recent songs, "Rushing Water," describes the repetitive struggles that are constant in life. The "sound of rushing water" he describes can be interpreted as the anxiety that fills his brain day to day, that causes him to lose sleep, and that bars his clear connection in relationships with the people around him.
Its driving backbeat makes this song reminiscent of songs by The Police, the band that brought him to fame almost 45 years ago. This classic style lends this song to be as easy to listen to as it is catchy while being almost nostalgic.
32. Bring Me Some Water by Melissa Etheridge
| | |
| --- | --- |
| Genre | Rock |
| Year Released | 1988 |
| Album | Melissa Etheridge |
"Bring Me Some Water" is about the narrator finding out their partner is cheating on them with another woman. In this case, water is needed to cool down the narrator's temper. The lyrics are framed by a classic rock sound, making this song easy to listen to and quite catchy.
This song was Melissa Etheridge's debut single, for which she was also nominated for her first Grammy. She then recorded such hits as "I'm the Only One" and "Come to My Window."
33. Water of Love by Dire Straits
| | |
| --- | --- |
| Genre | Alternative, Indie, Blues Rock |
| Year Released | 1978 |
| Album | Dire Straits |
This Dire Straits song expels a haunting sound for the background of the lyrics, describing a lonely wander's desperation for water. Mark Knopfler's poetic lyrics help to carry this abstract song, combined with the blues guitar, painting the picture of this lonely traveler's journey. Like many other songs on this list, water is a metaphor for love and loving.
Comparing water to love in this context helps create this ominous picture of the song's character. He is so lonely that if he cannot find water, he hopes it will find him, flowing free.
34. Ripple by Grateful Dead
| | |
| --- | --- |
| Genre | Country, Folk |
| Year Released | 1970 |
| Album | American Beauty |
This simple folk song lends the listener to easy listening. A simple chord structure and bassline are reminiscent of a traditional Appalachian bluegrass song. The lyrics are quite abstract, but it is clear that the message is that you choose your own destiny.
Perhaps this song is a commentary on how religion and spirituality lead many men to follow others on their destined path rather than choosing their own fate. The "ripple" the narrator refers to is the effect that people have around us, even when we have not made the conscious choice to be affected by them by tossing the stone in the water.
35. You Don't Miss Your Water by Otis Redding
| | |
| --- | --- |
| Genre | Soul, Blues |
| Year Released | 1965 |
| Album | Otis Blue: Otis Redding Sings Soul |
This song uses well water as a metaphor for the cliche that you don't know what you have until it's gone. In "You Don't Miss Your Water," Redding doesn't realize how much he loves his lady until she has left him.
The King of Soul, Otis Redding, is also known for another soulful song, "Sittin' On the Dock of the Bay." This song was not included on this list of songs about water because though it mentions the bay, the song is really about being tired of life experiences always beating him down.
36. No More Water in the Well by The Temptations
| | |
| --- | --- |
| Genre | Soul |
| Year Released | 1967 |
| Album | The Temptations with a Lot o' Soul |
Like many songs on this list, "The Temptations" compare water to love. The verses explain what the partner did wrong with their love. Then, the chorus comes in with the great metaphor, "No More Water in the Well," meaning that they have no love left to give after their lover did them wrong.
Ironically, one of the most well-known songs from the album this track can be found on, " The Temptations with a Lot o' Soul," is "You're My Everything," which is the complete opposite message from this song, claiming the lady will always have their heart.
37. Let's Make the Water Turn Black by Frank Zappa and The Mothers of Invention
| | |
| --- | --- |
| Genre | Classic Rock |
| Year Released | 1968 |
| Album | We're Only in It for the Money |
The two main characters described in this song, Ronnie and Kenny, are based on Zappa's real-life neighbors he lived next to growing up. The boys were into disgusting boy activities, such as lighting fire using the other's farts, keeping their urine in jars on a shelf, and turning the water black, which refers to them using raisins and water to create alcohol.
The dichotomy of the melody and music, which sounds like a children's nursery rhyme song, with the lyrics that describe the true actions of young boys, creates a hilarious irony.
38. We're All Water by Yoko Ono
| | |
| --- | --- |
| Genre | Rock? |
| Year Released | 1972 |
| Album | Some Time in New York City |
If you need a good laugh, look no further. This 1972 recording of Yoko Ono and the Plastic Ono Band's "We're All Water" is quite hard to put into words. It just needs to be experienced.
The song is a simple melody, roughly sung, that explains how all humans are connected and not at all different. It is based on a poem Ono had written paired with the music from one of the best composers of the 20th century, John Lennon. Again, it really is necessary to watch for yourself.
39. Just Around the Riverbend by Judy Kuhn
| | |
| --- | --- |
| Genre | Soundtrack, Disney Tune |
| Year Released | 1995 |
| Album | Pocahontas: An Original Disney Records Soundtrack |
Performed by Judy Kuhn for the Disney Motion Picture, "Pocahontas," "Just Around the Riverbend" explores the title character's relationship with the environment around her and how their mystery constantly inspires her curiosity for what is beyond.
The song begins with her explaining how the water is constantly flowing and that most people would rather play it safe in life than be curious as to what comes next. By looking around the Riverbend, she is moving forward to her future and is determined to find out what comes next. This is one of my personal favorite songs about water.
40. Water By Pentatonix
| | |
| --- | --- |
| Genre | Acapella, Pop |
| Year Released | 2015 |
| Album | Pentatonix (Japan Version) |
Pentatonix is famous for its acapella covers of top pop hits. "Water" is a rare exception from their other recordings, where the group explored writing their own music.
Since the group is composed of 5 people, hence their name, the complex arrangement is a masterpiece of vocal harmonies and countermelodies.
Co-written and vocally led by group member Kirsten Maldonado, "Water" explores the heartache of someone realizing for the first time that they can not live without their lover, just like they can't live without water.
Wrap Up:
That does it for this article. If there are any great songs that we missed, let us know in the comments below!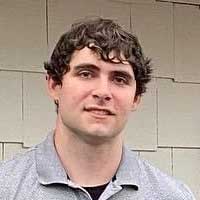 Hi, my name is Kevin and I'm from Butler, Pennsylvania. I've been obsessed with music and audio gear for as long as I can remember. I started this website to help people find professional advice related to a wide range of audio topics. We have a number of Audio Engineers on our team who have been designing and fixing audio gear for decades.