Loyalty is one of the most admirable traits that a person can have. It's one of the first things we look for when making friends or finding a soulmate. There's something to be said about having your relationship with somebody you can trust, whether it's a friendship or something romantic. Since it's so important, many songs about loyalty have been written over the years.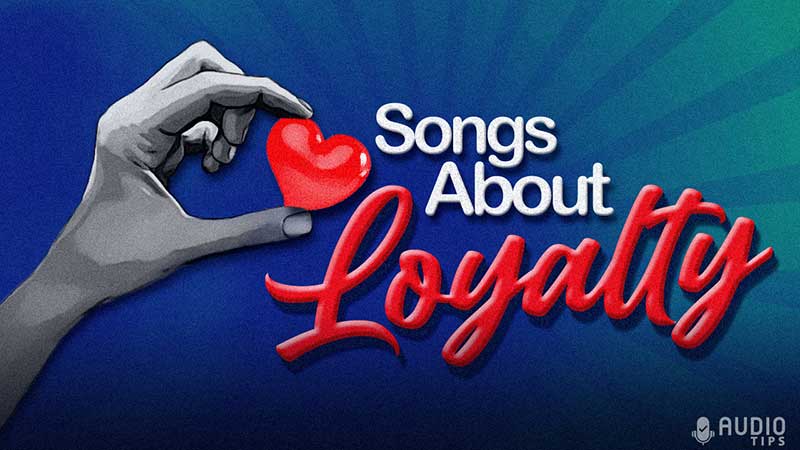 However, finding someone who is truly loyal is a rare occurrence, which is probably why it is one of the traits that we tend to cherish most in people. That's also why it hurts so badly when someone betrays your trust, which makes loyalty that much more important to you. Below, we've put together a powerful list of songs that can hopefully restore your trust in humanity.
1. Loyal Brave True by Christina Aguilera
| | |
| --- | --- |
| Genre | R&B, Soul, Pop |
| Year Released | 2020 |
| Album | Mulan (Original Soundtrack) |
Known as the "voice of a generation," the extremely talented Christina Aguilera has had quite a successful career. This Billboard and Grammy Award-winning singer has a four-octave vocal range, and has sold 16.5 million albums and 10 million digital singles sales, making her the 20th best-selling artist of the 2000s. In 2020, she contributed the track "Loyal Brave True" to the soundtrack for the motion picture "Mulan." The track has the titular character Mulan struggling with her loyalty to her family and whether or not she should go to war.
2. Lean On Me By Bill Withers
| | |
| --- | --- |
| Genre | R&B, Soul |
| Year Released | 1972 |
| Album | Still Bill |
If there is one song on this list that I can put on and it will instantly make me feel better, it's the 1972 Bill Withers classic, "Lean On Me," which is featured on his second studio album, "Still Bill." This track, which won Bill a Grammy for Best Rhythm & Blues Song, it's a friendly reminder that Withers's friends can always depend on him. I find it comforting to know that there are people who appreciate loyalty and trust and value those things in a friendship. We certainly know that Bill does.
3. Find Out Who Your Friends Are by Tracy Lawrence (Featuring Tim McGraw and Kenny Chesney)
| | |
| --- | --- |
| Genre | Country |
| Year Released | 2007 |
| Album | For the Love |
You find out who is truly loyal to you eventually. Those who are loyal are going to stick by you and help you in any way they can, while fairweather friends will wait until everything blows over to see if you're okay. Older generations say that's when you find out who your friends are. That's what Tracy Lawrence, with a little help from his friends, is saying in "Find Out Who Your Friends Are," from 2007's "For the Love." The song won an Academy of Country Music Award for Best Music Event.
4. Family and Loyalty by Gang Starr (Featuring J. Cole)
| | |
| --- | --- |
| Genre | Rap, Hippie Hop |
| Year Released | 2019 |
| Album | One of the Best Yet |
Consisting of DJ Premier and MC Guru and based out of Brooklyn, Gang Starr is one of the most respected rap duos in the history of the genre. Formed in 1985, they have been together for almost four decades and have released seven studio albums and two compilations. In 2019, they released their final studio album, the critically-praised "One of the Best Yet," which featured the track "Family and Loyalty." As you might have expected, the song is about the people in your life who would do anything for you and vice-versa.
5. Wants and Needs by Drake (Featuring Lil Baby)
| | |
| --- | --- |
| Genre | Rap, Hip Hop |
| Year Released | 2021 |
| Album | Scary Hours 2 |
Aubrey Drake Graham is one of the most successful rappers of all time. Known by Drake, Graham has sold over 36.2 million albums worldwide and is the best-selling male solo artist of all time. He has 59 Billboard top-ten hits, with 11 of them climbing up to the number-one spot. In 2021, he released "Scary Hours 2," which featured "Wants and Needs." In the track, Drake pleads with people to keep him out of their comments and for those who are close to him to stay loyal.
6. Loyal by Chris Brown (Featuring Lilly Wayne and Tyga)
| | |
| --- | --- |
| Genre | R&B, Soul, Hip Hop |
| Year Released | 2014 |
| Album | X |
According to Billboard, Christopher Maurice Brown has had a whopping 113 singles chart, with 16 of them reaching the top ten. However, he may be known more for his tumultuous relationship with Rihanna than for his music. In 2014, Chris Brown released his sixth studio album titled "X." The album features the single "Loyal," which is a four-and-a-half minute essay by Brown and a few friends, in which they intend to prove that most women won't be loyal to their men if given better opportunities. Of course, those opportunities would be with them. If you're looking for rap songs about loyalty, this is definitely one you're going to want to listen to.
7. Count On Me By Bruno Mars
| | |
| --- | --- |
| Genre | R&B, Soul |
| Year Released | 2010 |
| Album | Doo-Wops & Hooligans |
Peter Gene Hernandez has been nominated for 31 Grammy awards, winning 15 of them. He has also had 18 top-ten hits on Billboard, with eight of them reaching the number-one spot. He has also sold over 24 million albums worldwide, with his debut album "Doo-Wops & Hooligans" selling over 11 million copies. However, you may be more familiar with his stage name, Bruno Mars. While "Count On Me" may not have been a hit for Mars, it is a sweet ballad where he tells his love that she can always count on him.
8. Die For You by The Weeknd
| | |
| --- | --- |
| Genre | R&B, Soul |
| Year Released | 2016 |
| Album | Starboy |
Nothing screams loyalty like saying that you would lay your life on the line and die for somebody. For Abel Makkonen Tesfaye, this is a sentiment that even surpasses telling someone that you love them. This is the ultimate sacrifice that you can make. To give your life for someone that you truly love is the highest expression of your gratitude for them. This is applicable even if you don't want a relationship with them. That's the message being conveyed on the track "Die For You" from The Weeknd's triple-platinum "Starboy."
9. Forever by Throwdown
| | |
| --- | --- |
| Genre | Hardcore Metal |
| Year Released | 2003 |
| Album | Haymaker |
Perhaps the top three areas where your loyalty should lie would be in yourself, your friends, and your family. Orange County's hardcore metal outfit Throwdown has no qualms about letting you know that's where their loyalties lie in their blistering track "Forever," which is from their 2003 release "Haymaker." Lead vocalist Dave Peters makes this abundantly clear when he asks the question, "You think you know why I'm here after all these years?" Unfortunately, the band did not practice what they preached, as there are no original members left in the band.
10. Loyal by PARTYNEXTDOOR (Featuring Drake)
| | |
| --- | --- |
| Genre | Rap, Hip Hop, Pop |
| Year Released | 2020 |
| Album | Partymobile |
In 2019, PARTYNEXTDOOR returned from a brief, two-year hiatus to post on his Instagram account that something special is coming. Fans speculated that the artist was going to drop a new album, but instead, he dropped two singles. One of those singles was "Loyal," which included a feature from Drake. It was also included in his 2020 full-length release "Partymobile." The track is about PARTYNEXTDOOR declaring his love for his partner, whom he also says is his best friend. He also says that there's nothing that can sway him from staying loyal.
11. Got Your Back By T.I. (Featuring Keri Hilson)
| | |
| --- | --- |
| Genre | Hip Hop, R&B |
| Year Released | 2010 |
| Album | No Mercy |
Clifford Joseph Harris Jr., who is more commonly known by his stage name T.I., is an Atlanta-based actor and hip-hop artist who has sold over 14 million albums worldwide. In 2010, he released his seventh studio album, "No Mercy," which made history because the rapper released the album while sitting in jail on probation for violations that stemmed from drug charges. While "Got Your Back" didn't make it onto the original version of the album, it was featured on the Deluxe Version. The song is about trust and loyalty in a relationship. If you resonate with this song, you'll want to check out our playlist of songs about prison since many of the songs on the list were also written in prison.
12. Loyal To a Fault by Big Sean and Hit-Boy (Featuring Bryson Tiller and Lil Durk)
| | |
| --- | --- |
| Genre | Rap, Hip Hop |
| Year Released | 2021 |
| Album | What You Expect |
Sean Michael Leonard Anderson sits near the top of every list of the top rappers of his generation. He is sighted by masters of the microphone like Eminem and Kanye West as one of the best rappers to ever live. Known professionally as Big Sean, Anderson is a Grammy-nominated artist who has no patience for people who aren't loyal to him, especially in romantic relationships. This is Illustrated in the track "Loyal To a Fault" from 2021's "What You Expect," where he raps about how his loyalty in his relationship isn't reciprocated.
13. Loyalty by Kendrick Lamar (Featuring Rhianna)
| | |
| --- | --- |
| Genre | Rap, Hip Hop |
| Year Released | 2017 |
| Album | DAMN |
Kendrick Lamar Duckworth is one of the most well-respected and talented rappers of any generation. Lamar is also idolized by his peers, like Eminem and Snoop Dogg. He is also in practically every critic's top-five list of the greatest rappers of all time. His 2017 album "DAMN" has been certified triple-platinum by the RIAA, and all 14 tracks on the album hit the Billboard Hot 100. One of those songs was "Loyalty," where he compares finding someone you can trust to being in a secret society, perhaps because both are so rare.
14. Friendship by Chris Stapleton
| | |
| --- | --- |
| Genre | Country |
| Year Released | 2017 |
| Album | From A Room: Volume 2 |
Chris Stapleton is not just a brilliant country songwriter and singer. He's also a philanthropist who has raised over $1 million for his home state of Kentucky. This makes him one of my favorite country artists, as well as a great human being. He also knows what it takes to be a true friend, as he illustrates in his song "Friendship," from 2017's "From A Room: Volume 2" I believe that this track was written for someone in Stapleton's life because it seems too personal not to be intended for someone special.
15. Loyal To The Game by Tupac (Featuring 50 Cent, Young Buck, and Lloyd Banks)
| | |
| --- | --- |
| Genre | Rap, Hip Hop |
| Year Released | 2004 |
| Album | Loyal to the Game |
American Music Award-winning rapper Tupac Shakur has more posthumous releases than he had while he was alive. The rapper released five posthumous albums and four studio albums when was still living. Released in 2004, "Loyal to the Game" is Shakur's ninth overall album. The title track from the record is a song about trust and loyalty and how you should be cautious about whom you think you can trust. The title of the song and the album comes from a phrase that means to stay true to what matters to you.
16. Loyalty by Killswitch Engage
| | |
| --- | --- |
| Genre | Hardcore Metal |
| Year Released | 2016 |
| Album | Incarnate |
When making a list of songs that are about loyalty, I would be remiss not to include Killswitch Engage. Their fans are fiercely loyal to their favorite vocalist. Former vocalist Howard Jones had to leave because of some complications with his type 2 diabetes. The track "Loyalty" is from 2016's "Incarnate" and comes from the Jesse Leach era of Killswitch. In an interview, Leach said that the song was written for the HBO series "Game of Thrones," and the lyrics represent one of the show's characters seeking vengeance for his sister's death.
17. Loyal to No One by Dropkick Murphys
| | |
| --- | --- |
| Genre | Celtic Punk |
| Year Released | 2007 |
| Album | The Meanest of Times |
The Dropkick Murphys are a Celtic punk band from Massachusetts that has built a huge underground following. They have had their music featured in numerous television shows and movies, including "The Simpsons." On 2007's appropriately-titled album "The Meanest of Times," there is a song called "Loyal to No One." This track serves as a mantra for anybody who has ever had their pride wounded and their ego bruised in a relationship. In the song, Kenneth William Casey Jr. proudly declares that he will no longer be loyal to anybody. Everybody must pay.
18. I Don't Believe a Word by Motörhead
| | |
| --- | --- |
| Genre | Heavy Metal |
| Year Released | 1996 |
| Album | Overnight Sensation |
After your loyalty has been betrayed and your trust has been broken, you may feel like you have no option but to question everything that you hear. Your first reaction when you hear anything may be, "I don't believe a word of what you're saying." You may even be hurt so badly that you want to shut off the outside world completely, much like Grammy Award-winning Motörhead's Lemmy Kilmister says in the track "I Don't Believe a Word" from 1996's "Overnight Sensation." Another interpretation is that this is an attack on Christianity.
19. Loyal Like Sid & Nancy by Foster the People
| | |
| --- | --- |
| Genre | Post-Grunge, Pop, Indie |
| Year Released | 2017 |
| Album | Sacred Hearts Club |
There are couples whose love is so persevering that they are remembered throughout history. Romeo and Juliet, Bonnie and Clyde, Cleopatra and Mark Antony, and Dante and Beatrice all have their place in history for most people. However, punk rockers and rock aficionados have Sid and Nancy, who have had a movie made about them. Despite all of their problems with addiction, they stayed loyal to each other until the end. That's the kind of love that Foster the People is looking for in this track from 2017's "Sacred Hearts Club."
20. Downer by Nirvana
| | |
| --- | --- |
| Genre | Grunge |
| Year Released | 1989 |
| Album | Bleach |
Nirvana's enigmatic frontman Kurt Cobain had no problems venting against society and the government in his music, and "Downer" is certainly no exception. Found on Nirvana's debut album "Bleach," this song is a master dissertation on Kobain's trust issues. While I would love to take credit for the brilliant interpretation I am about to present, it comes from a brilliant article written by Nicky Smith for Splice Today. Smith says that the song is about Kurt's lack of trust in authority, coupled with his disdain for living a bland and pouring life.
21. Thank You by Led Zeppelin
| | |
| --- | --- |
| Genre | Classic Rock, Hard Rock |
| Year Released | 1969 |
| Album | Led Zeppelin II |
Nothing says loyalty and trust like the opening line from this track that appeared on Led Zeppelin's "Thank You," which appears on their 12X platinum record, "Led Zeppelin II." When Robert Plant delivers the lines, "If the sun refused to shine, I would still be loving you. When mountains crumble to the sea, there will still be you and me, " I get chills from how loyal and dedicated he is to whomever this song is for. The song is beautifully simplistic yet simultaneously poignant and thought-provoking. Simply put, it's a beautiful track. This is one of my personal favorite songs about loyalty.
22. A Liar's Funeral by Slipknot
| | |
| --- | --- |
| Genre | Nu Metal |
| Year Released | 2019 |
| Album | We Are Not Your Kind |
When someone betrays your trust, it hurts for a while. The lack of loyalty may also shock you, especially if the individual who betrayed you is somebody who has pledged their loyalty to you. Most of the time, you will see this in your friends, family, or even your spouse. This is the message being delivered by Corey Taylor "A Liar's Funeral" from Slipknot's "We Are Not Your Kind." The 2019 album was Slipknot's third to reach the top spot on the Billboard 200, which also saw them with six top-ten albums.
23. Loyal Shadow by Soilwork
| | |
| --- | --- |
| Genre | Melodic Death Metal |
| Year Released | 2013 |
| Album | The Living Infinite |
Formerly known by the name Inferior Breed, Sweden's melodic death metal giants Soilwork have been actively writing, recording, and touring since 1995. Almost two decades later, they released 2013's "The Living Infinite," which features the track "Loyal Shadow." In this song, the Danish Death Metal Award-winning band chooses not to incorporate any lyrics, going the instrumental route with blistering guitar work and machine-like drumming, paired with solid, precision bass playing to make one of the most cohesive melodic death metal songs I have ever heard, and retained their original lineup until 2016.
24. Loyalty Before Royalty by Trippie Redd
| | |
| --- | --- |
| Genre | Rap, Hip Hop |
| Year Released | 2018 |
| Album | A Love Letter to You 3 |
Gaining traction through the SoundCloud rap scene that became prominent in the 2010s, Trippie Redd was destined to be a rapper from a young age, as his mother played Nas, Tupac, Beyoncé, and Ashanti for him. As he grew up, his musical taste became more eclectic, appreciating bands like Kiss, Nirvana, Green Day, The Offspring, and Marilyn Manson. Many of these influences are heard in "Loyalty Before Royalty" from 2018's "A Love Letter to You 3." As the title indicates, the track is about staying loyal to the people that matter most.
Related Article: Epic Songs About Trust Issues
25. Loyalty by King Gizzard & The Lizard Wizards
| | |
| --- | --- |
| Genre | Alternative, New Wave, Electronica, Pop |
| Year Released | 2017 |
| Album | Polygondwanaland |
With a sound that is as unique and unusual as their name, King Gizzard & The Lizard Wizards are an Australian band that combines elements of rock, new wave, electronica, pop, post-grunge, and alternative to forge one of the most interesting and unique sounds I've recently heard. This unique sound can especially be heard on their infectious single "Loyalty," which is from their critically-praised 2017 effort "Polygondwanaland. " The track is told from the perspective of God, demanding loyalty from his followers. He also blatantly and violently threatens those who dare to oppose him.
26. Loyal To Me by Nina Nesbitt
| | |
| --- | --- |
| Genre | Pop |
| Year Released | 2019 |
| Album | The Sun Will Come Up, the Seasons Will Change |
Not every person who is in a relationship is trustworthy. People will often stack outside of their relationship for a moment of passion, not realizing that it will cost them a lifetime of second-guessing their decision. Well, Nina Nesbitt is here to warn all of her fellow females that there are plenty of guys who are disloyal and will betray them at the drop of a hat. This warning appears on the track "Loyal to Me," which is from her 2019 featured album "The Sun Will Come Up, the Seasons Will Change."
27. Those Once Loyal by Bolt Thrower
| | |
| --- | --- |
| Genre | Death Metal |
| Year Released | 2005 |
| Album | Those Once Loyal |
Sometimes loyalty can get you praised, while other times loyalty can get you killed. Bolt Thrower, who is one of the heaviest bands I've ever heard, sings about the latter in the title track to their critically-acclaimed album "Those Once Loyal." Although I know that this song is about those who have perished in war, I think it's specifically about World War I and how being loyal to your country can get you killed. The track follows suit with most of Bolt Thrower's efforts, which are all about the perils of war.
Related Article: Songs About Strength and Courage
28. Recollections of Loyalty & Pain! by Autumn!
| | |
| --- | --- |
| Genre | Rap, Hip Hop |
| Year Released | 2020 |
| Album | Ils Verront |
Benjamin Phillips Jr., also known by his stage rap moniker Autumn!, got his start in 2007, releasing one full-length album and four mixtapes. In 2020, Autumn released their debut album, "Ils Verront," which means "you'll see" in French. The album's lead track, "Recollections of Loyalty & Pain!," is a three-minute rap seminar on staying loyal and how many of the fake people you surround yourself with will end up betraying you in some way. It also draws attention to "bandwagon" friends, who will try to ride your coattails once you become successful.
29. Loyalty by D12 (Featuring Obie Trice)
| | |
| --- | --- |
| Genre | Rap, Hip Hop |
| Year Released | 2004 |
| Album | D12 World |
Widely known as the best rapper to ever live, Marshall Mathers (Akan Slim Shady) knows a thing or two about being loyal. The Michigan-raised rapper has brought his crew, D12, with him along this wild ride of fame and fortune, even having one of their albums produced by Dr. Dre. How fitting is it that on their 2004 RIAA platinum-certified album "D12 World," the group releases a song called "Loyalty?" The track is an all-out rapid-fire assault on anybody and everybody that D12 considers to be disloyal or treacherous to the group.
30. Trust by Megadeth
| | |
| --- | --- |
| Genre | Thrash Metal |
| Year Released | 1997 |
| Album | Cryptic Writings |
One of the things that can tear apart a relationship faster than anything else is infidelity. When one (or both) of the people in the relationship commits this infraction, they betray their partner's trust. After your trust has been betrayed, how can you be expected to stay loyal to that person? These are some of the issues going through lead vocalist, guitarist, and founder Dave Mustaine's head in "Trust," from 1997's "Cryptic Writings." This is made evident in the lyrics, "We lied to each other so much now there's nothing we trust."
Wrap Up:
Loyalty is truly one of the most important qualities anyone can have. Nobody wants fake friends or family that they can't trust. We hope you enjoyed this list, and as always if you think there are any songs we should add let us know and we will definitely consider adding them.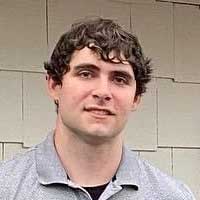 Hi, my name is Kevin and I'm from Butler, Pennsylvania. I've been obsessed with music and audio gear for as long as I can remember. I started this website to help people find professional advice related to a wide range of audio topics. We have a number of Audio Engineers on our team who have been designing and fixing audio gear for decades.