Why do people love to compete so much? The answer is relatively simple. We love to win. There is something about the thrill of victory that is unrivaled by any other feeling. Since it's such a powerful emotion, many of the most popular music artists have written songs about winning.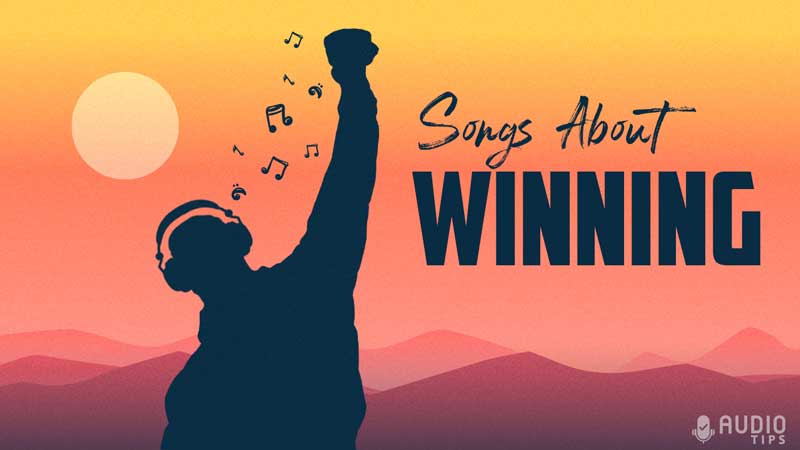 No matter what type of achievement you are celebrating, it's always better with a soundtrack. Here is an epic list of songs that talk about success and winning.
1. Eye Of The Tiger by Survivor
| | |
| --- | --- |
| Genre | Rock |
| Year Released | 1982 |
| Album | Eye Of The Tiger |
This song is widely recognized as the theme song from the 1982 movie "Rocky III." There is something about a song from the "Rocky" franchise that makes you want to stand up and cheer.
That's because Rocky is the ultimate underdog and the quintessential American success story.
This track is perfect for the third installment of this franchise, as Rocky loses his championship but comes back with a vengeance to take the title back because he regains his focus and dedication. If winning had a specific sound, it would be this song.
2. All I Do Is Win by DJ Khaled (featuring T-Pain, Ludacris, Snoop Dogg, & Rick Ross)
| | |
| --- | --- |
| Genre | Rap, Hip Hop |
| Year Released | 2010 |
| Album | Victory |
The title says it all in the DJ Khaled track" All I Do Is Win." This song talks about being at the top of your game and the rewards that come with success.  Make no mistake, this is about winning.
With a little help from a few of his friends, DJ Khaled has given his listeners a track that is not afraid to reiterate its theme through the line "All I do is win no matter what." From the sound of it, Khaled has indeed produced a song that is a winner.
3. Congratulations by Post Malone (featuring Quavo)
| | |
| --- | --- |
| Genre | Rap, Hip Hop |
| Year Released | 2016 |
| Album | Stoney |
In the 2016 track "Congratulations" from Post Malone and Quavo, Malone ponders how successful he has become, as well as what it took for him to become an international rap icon. When he was young, nobody believed in him. Now, everybody wants to be him.
Far too often, people only see the spoils of success. They rarely see all of the hard work that had to be put in to get to the top. This can be seen in the lines, "Worked so hard, forgot how to vacation. They ain't never had the dedication."
4. We Are the Champions by Queen
| | |
| --- | --- |
| Genre | Classic Rock |
| Year Released | 1977 |
| Album | News Of The World |
"We Are the Champions" is one of the most played anthems in sports. From their 1977 classic album "News Of The World," Queen gave us their song that would go on to be played and sung at almost every championship game played since then, from the smallest little league title game to the Super Bowl.
Freddie Mercury's soaring vocal talent, combined with the rock solidarity foundation laid by the rest of the band, gave us this timeless gem that will be played at sporting events until the end of time. It rocks that much.
5. Till I Collapse by Eminem (Featuring Nate Dogg)
| | |
| --- | --- |
| Genre | Rap, Hip Hop |
| Year Released | 2002 |
| Album | The Eminem Show |
Winning is not always instantaneous. Sometimes, it's about playing the long game. In this song, Eminem raps about how he will be in the music industry long after many of his peers have been forgotten. He will still be standing after they are gone.
He makes this well-known with the lines, "Till the roof comes off, 'til the lights go out. 'Till my legs give out, can't shut my mouth." What Em is saying is that he will never stop rapping, which makes him a winner. He gets no arguments from me.
6. Winners Take All by Quiet Riot
| | |
| --- | --- |
| Genre | Hard Rock, Heavy Metal |
| Year Released | 1984 |
| Album | Condition Critical |
Quiet Riot is probably the last band I would expect to write a positive song about giving everything you have and paying the ultimate price to be the best. However, that's exactly what they have done in their 1984 track "Winners Take All."
Known primarily for their cover of the Slade song "Cum On Feel the Noize," Quiet Riot gives us an insightful look at the work put in to be successful. They are unified when they say, "Together we stand. We won't take any more. Cause we're winners, and winners take all.
7. Long Distance Winner by Buckingham Nicks
| | |
| --- | --- |
| Genre | Folk Rock |
| Year Released | 1977 |
| Album | Buckingham Nicks |
Before they formed Fleetwood Mac, Lindsey Buckingham and Stevie Nicks joined forces to create the folk-rock band Buckingham Nicks. Not only were the two in a band together, but they were also a couple. That's why this song makes so much sense.
"Long Distance Winner" is a tune about accepting people for who they are rather than trying to change them. In her one-of-a-kind voice, Stevie Nicks makes this clear when she sings the lyrics, "Love their lifestyle if you feel it. Don't try to change them; you never will."
8. Crush 'Em by Megadeth
| | |
| --- | --- |
| Genre | Heavy Metal |
| Year Released | 1999 |
| Album | Risk |
Megadeth's 1999 album "Risk" gave us the track "Crush Em," which is all about winning. While this song was not written for Bill Goldberg, he began using this infectious song as his entrance theme every time he entered the wrestling ring.
Looking into the lyrics, this song is the perfect entrance theme for any fighter or wrestler. Dave Mustaine's vocals are harsh and angry, which fits the song perfectly as he sings, "Heads I win, tails you Lose. Out of my way, I'm comin' through." I'll be getting out of his way.
9. I'm Gonna Win by Foreigner
| | |
| --- | --- |
| Genre | Classic Rock |
| Year Released | 1981 |
| Album | 4 |
Foreigner is one of those bands that nobody thinks about, but everybody has heard a few times in their life. In "I'm Gonna Win, they tell the tale of a fighter who is determined to be the best he can be, both in his sport and in life.
The fighter in this song doesn't need anybody to motivate him. He brings out the best in himself. You can see this in the lyrics, "You see it's a matter of pride, deep down inside. I'm gonna win." If only everybody had this level of motivation.
10. Started From the Bottom by Drake
| | |
| --- | --- |
| Genre | Rap, Hip Hop |
| Year Released | 2013 |
| Album | Nothing Was The Same |
While it is fairly common for rap artists to talk about their success and their songs, Drake does something pretty unique in this track. He mentions how successful he is, but where this song takes a twist when he brings his whole team along for the ride.
What I respect about Drake is he exemplifies the phrase "Do it yourself." He's done everything himself and readily shares the spoils of his success with the people closest to him. While he started from the bottom, Drake is now at the top.
11. The Champion by Carrie Underwood (featuring Ludacris)
| | |
| --- | --- |
| Genre | Pop Country |
| Year Released | 2018 |
| Album | Cry Pretty |
It seems like Ludacris is making guest appearances everywhere these days. He sure does pick a winner when he does a verse in this song. In "The Champion," Carrie Underwood describes herself as a warrior who has the will to win. Nothing can stop her, nor will it.
One thing is for sure. She doesn't appear to lack any self-confidence in this song and refers to herself as unstoppable, unshakable, and unbreakable. In his verse, Ludacris tells us what each letter in the word "champion" stands for. To me, it stands for winning.
12. Paths of Victory by Bob Dylan
| | |
| --- | --- |
| Genre | Classic Rock |
| Year Released | 1991 |
| Album | The Bootleg Series Volumes 1-3 |
Mostly known for writing songs with poetic lyrics about his unique take on social commentary, Bob Dylan opts for a change of pace with "Paths Of Victory." However, no matter what he is singing about, he is sure to put his unique spin on it.
Bob Dylan has a talent for painting pictures with his lyrics. In this song, he uses a trail on which she was walking as a metaphor for reaching her goals. He talks about a mountain moving towards him as if he is getting there, albeit slowly but surely.
13. Unstoppable by Sia
| | |
| --- | --- |
| Genre | Pop |
| Year Released | 2016 |
| Album | This Is Acting |
Sia has one of the most beautiful and unique voices in pop music today. "Unstoppable" tells the tale of someone who has been hurt. However, she is not about to let that stop her as she is determined to win, no matter what the cost is.
What I like most is that she is determined not to let anybody see that she can be hurt, as indicated by the lines "I put my armor on, show you how strong I am." Sia knows how to play the game, and she does it well.
14. On Top Of The World by Imagine Dragons
| | |
| --- | --- |
| Genre | Pop |
| Year Released | 2012 |
| Album | Night Visions |
Imagine Dragons are on top of the pop world because of their insightful lyrics and catchy hooks. Songs like "On Top Of The World" don't hurt their case. In this song, we learn about someone who has been through incredible pain to reach the top of the world.
Falling down and picking yourself back up is something that Dan Reynolds is quite familiar with. He indicates this when he sings the lines, "And I know it's hard when you're falling. And it's a long way up when you hit the ground."
15. Good Feeling by Flo Rida
| | |
| --- | --- |
| Genre | Hip Hop |
| Year Released | 2011 |
| Album | Absolute Hits 2011 |
Back in 2011, Flo Rida blessed us with this song about smashing through all of the goals you have for yourself. He talks about reaching a level of success he could have never imagined in his wildest dreams. He has made it to the top of the mountain.
Being successful has afforded him many luxuries, like Bugattis and Maybach. Still, Flo Rida believes that the best part of being successful is the level of power he feels. It's like nothing will stop him from getting what he wants. I don't think it will.
16. Don't Stop Believin' by Journey
| | |
| --- | --- |
| Genre | Classic Rock |
| Year Released | 1981 |
| Album | Escape |
"Don't Stop Believin" has not only become one of Journey's most instantly recognizable tunes, but it has also become the theme song for underdogs everywhere. This track is always played countless times when a seemingly hopeless team makes an incredible playoff run.
There's a reason for this. The song's message, powerfully delivered by the incredible vocal talent of Steve Perry, is about believing that you can accomplish anything as long as you don't give up. There's something to be said about that. Sometimes, not giving up is a victory in itself.
17. Winner by Pet Shop Boys
| | |
| --- | --- |
| Genre | Poo/Tecno |
| Year Released | 2011 |
| Album | The Most Incredible Thing |
On the album "The Most Incredible Thing," the Pet Shop Boys have recorded a song that is simple, sweet, and possibly autobiographical. This track is about two people who have paid their dues and are now experiencing the spoils of success.
"Winner" is a reserved tune, especially for a group that is known for producing tracks that make you want to dance. Still, it makes an incredibly valid point in saying that if you pursue your dreams, you will eventually reach the top of your respective field. Never give up on your dreams.
18. One Little Victory by Rush
| | |
| --- | --- |
| Genre | Progressive Rock |
| Year Released | 2002 |
| Album | Vapor Trails |
"One Little Victory" is a song by the trio from Canada known as Rush, which proclaims that one little victory can be enough to propel you to new heights. The point that I get is that you need to take life one small win at a time.
Neil Peart has always written some of the most introspective lyrics I have ever heard. He continues this trend on this track, and it is performed as only Rush can. Don't let the moment pass you by. Take the time to celebrate each win.
19. Winning by Santana
| | |
| --- | --- |
| Genre | Classic Rock |
| Year Released | 1981 |
| Album | Zebop! |
Carlos Santana is so much more than an incredible guitar player. He is an amazing musician and a musical genius. He uses this track to tell us the story of being so far down that he never thought he would be able to get up again. Not even his friends could help.
Instead of wallowing in self-pity, our friend does something rarely done by anyone in this condition. He pulls himself up by his proverbial bootstraps, sets himself straight, and has the Revelation that living right is the true key to winning.
20. Winning Ugly by The Rolling Stones
| | |
| --- | --- |
| Genre | Rock |
| Year Released | 1986 |
| Album | Dirty Work |
Sometimes a win is not a thing of beauty. Sometimes they are ugly. That's exactly the point that the Rolling Stones are making in this song. It talks about doing anything you can to win and the repercussions that come with this theory.
Mick Jagger warns us of this with the lyrics, "We're heading for the heartbreak. Heading for the blues. And we're winning, winning ugly." This song sheds new light on the old saying, "A win is a win, no matter what.". Sometimes, it's not a win at all. It's a loss.
21. One Moment in Time by Whitney Houston
| | |
| --- | --- |
| Genre | R&B/Soul |
| Year Released | 1988 |
| Album | One Moment In Time |
Whitney Houston recorded this song as the official theme for the 1988 Summer Olympics. This track is about doing whatever is necessary to be the best version of yourself that you can possibly be. It was a perfectly fitting song to inspire the Olympic athletes.
Winning the Olympics is the ultimate "Moment In Time," where you have given everything you have to give to be the best in your field. During this moment, all of the pain and hardships of training melt away, leaving you with the best feeling you have ever had.
22. Thunder Road by Bruce Springsteen
| | |
| --- | --- |
| Genre | Rock |
| Year Released | 1975 |
| Album | Born To Run |
Taken from the classic album "Born To Run," Bruce Springsteen gives us the timeless track "Thunder Road." This is a story about a couple who is having problems, but they know that they can make everything right by taking off and leaving everything behind.
While this song may not be a song about winning conventionally, the only thing that the couple in the song wants to do is make things right in their relationship. To them, the best possible way that they can win is by staying together.
23. Heroes by David Bowie
| | |
| --- | --- |
| Genre | Classic Rock |
| Year Released | 1977 |
| Album | Heroes |
Contrary to its title, "Heroes" is not about people who wear capes and have superpowers. Instead, David Bowie describes what he feels is the ultimate victory in life, which is achieving true happiness with your partner. Simply put, this song is about winning at love.
I have always thought that this song is the perfect example of David Bowie's genius at work. Although it is never made clear, the couple in the song is in danger. However, they persevere through their love and their desire to see another day with each other.
24. The Distance by Cake
| | |
| --- | --- |
| Genre | Alternative Rock |
| Year Released | 1996 |
| Album | Fashion Nugget |
Upon first listening, one of the first things that you will notice about this song is that the protagonist does not win the race. Instead, he pushes himself to finish, even though the race was over long ago. This is not about a traditional victory but instead about a personal victory.
Sometimes, we compete against ourselves rather than being concerned with the other competitors. To some people, the ultimate victory lies in finishing the task when quitting would be an easier option. Cake does a brilliant job of conveying this in "The Distance."
25. Best Day Of My Life by American Authors
| | |
| --- | --- |
| Genre | Alternative |
| Year Released | 2014 |
| Album | Oh, What A Life |
This is a catchy little pop song in which the narrator has a dream where he has accomplished seemingly impossible things. Once he awakes, he is convinced that there is nothing he can't achieve. This gives him a positive outlook on the day.
At first, he does not want to be woken from his dream because of the amazing things he can do. However, the message of this song is that you can use positive energy and epiphanies as a catalyst for having the best day of your life.
26. Hall Of Fame by The Script (featuring Will I. Am)
| | |
| --- | --- |
| Genre | Alternative/Hip Hop |
| Year Released | 2012 |
| Album | #3 |
We have a second song on this list that emphasizes the power of having a positive outlook. In this track, The Script and Will I. I continuously and effectively use positive motivation to convince us that there is nothing they can't accomplish as long as we believe.
This is made abundantly clear through the lyrics, "Some will call it practice. Some will call it luck. But either way, you're going to the history book." What they are saying is that there will always be somebody who has something negative to say. Ignore them.
27. All-Star by Smash Mouth
| | |
| --- | --- |
| Genre | Pop |
| Year Released | 1999 |
| Album | All-Star |
While this may be the most simple and straightforward tune on this list, Smash Mouth knocked it out of the park with "All-Star." This song is about somebody being told that they are a loser throughout their entire life. Fortunately, he proves everybody wrong.
Instead of succumbing to all of the teasing and ridiculing that he endures, this person uses it as fuel to achieve the ultimate win in life. He becomes a rockstar and is much more successful than all of the people who were previously calling him a loser.
28. How Do You Like Me Now? by Toby Keith
| | |
| --- | --- |
| Genre | Country |
| Year Released | 1999 |
| Album | How Do You Like Me Now? |
When a relationship goes bad, there's nothing quite like being able to move on with your life and feel good about it. That exemplifies winning in my book. Toby Keith feels the same way with his hit song "How Do You Like Me Now?"
In this song, Toby Keith sings about a past relationship that went south and how he moved on to a better life after the previous romance ended. In the end, he gets the ultimate victory when he gets to rub his new life in his former love's face.
29. Celebrate by Three Dog Night
| | |
| --- | --- |
| Genre | Classic Rock |
| Year Released | 1969 |
| Album | Suitable For Framing |
In 1969, Three Dog Night included a song on their album "Suitable For Framing" that would go on to become one of their most well-known songs and a closer for almost every concert they 9. "Celebrate" is a song that lives up to its title.
What makes this song unique is that three of the members trade lead vocal duties. It's about getting up and getting out. That may not seem like much to some people, but to others, it is one of the smaller victories in life that should be celebrated.
30. Unstoppable by Foxy Shazam
| | |
| --- | --- |
| Genre | Rock |
| Year Released | 2010 |
| Album | Foxy Shazam |
Foxy Shazam is the one artist who may be a reincarnation of Freddie Mercury. That's not to say that he isn't original. His music and his voice are reminiscent of Queen as he sings about (you guessed it) being unstoppable in his unique way.
When he belts out the lines, "Crawling through the dirt, you heard our prayers. Sticks and stones may hurt, but we don't care," you can tell that he's been there before. He's been down and out and has called his way to the top. Experiences the best teacher.
31. Ready 2 Win by Michael Jackson
| | |
| --- | --- |
| Genre | Pop |
| Year Released | 2001 |
| Album | Invincible |
Leave it to the King of Pop to produce one of the most inspirational songs ever written about not giving up on your dreams and never quitting. Many meanings can be taken from the song's lyrics, but the overall theme is overcoming fear.
To some people, being able to overcome their fear is the biggest Victory they can achieve. Fear can paralyze people to the point where they are not willing to try something at which they have previously failed. This song is meant to uplift those people.
32. Life's Been Good by Joe Walsh
| | |
| --- | --- |
| Genre | Classic Rock |
| Year Released | 1978 |
| Album | But Seriously Folks… |
Joe Walsh is known for having hits with the Eagles and the James Gang, as well as his solo hits. "Life's Been Good" proves that winning in life does have a few downfalls. Joe warns us of these as only he can.
For every perk that his success has brought him, there is also a downside as well. One example of this can be seen in the line, "My Maserati does 185. I lost my license, now I don't drive." This song teaches us that there is a price to pay for winning.
33. U Can't Touch This by MC Hammer
| | |
| --- | --- |
| Genre | Rap/Hip Hop |
| Year Released | 1990 |
| Album | Please Hammer Don't Hurt 'Em |
Back in the 1990s, the Atlanta Falcons adopted this song by MC Hammer as their official theme song. Coincidentally, they made the playoffs that year and had a high-powered offense that was feared by most teams in the National Football League.
As the title would indicate, this song is about being so good at what you do that nobody else can touch you. It was also fitting that Falcons cornerback Deion Sanders was the best in the league. This song has stood the test of time as an MC Hammer classic.
34. Gonna Fly Now (Rocky Theme) by Bill Conti
| | |
| --- | --- |
| Genre | Motion Picture Score |
| Year Released | 1976 |
| Album | Rocky Original Motion Picture Soundtrack |
Although there aren't many people who will recognize this song by its proper title, everybody will instantly recognize the tune as the original theme from the movie "Rocky." This song is in me rare company, as it needs just a few lyrics to get its point across.
Rocky lost to Apollo Creed in the title fight of the movie, but he feels like he's a winner because nobody expected him to go the distance with the world champion. He doesn't beat Creed until the sequel, but Rocky is still a winner in my book.
35. We're A Winner by The Impressions
| | |
| --- | --- |
| Genre | R&B/Soul |
| Year Released | 1968 |
| Album | We're A Winner |
There's nothing like 1960s R&B music to lift your spirits and make you feel like you can accomplish anything you said your mind to. The classic song "We're A Winner" from The Impressions can make you feel like there is nothing you can't achieve.
Maybe it's just me, but it seems like this song has two meanings. The first message that I get from this song is that the band is moving on from its days of being unsuccessful. The second is that they are ready to move on from the Earth.
36. Applause by Lady Gaga
| | |
| --- | --- |
| Genre | Pop |
| Year Released | 2013 |
| Album | Artpop |
Lady Gaga bares her soul in this song, showing us the price that you pay for fame and fortune. She does something uniquely refreshing in this track. She is open and honest, telling us that she equates the applause she gets from the crowd to winning.
What I like most about this song is the honesty with that Lady Gaga approaches it. To her, fame and fortune are like a drug, and she is addicted to them. Whenever she gets applause, it makes her feel more like a winner than anything else.
37. Victorious by Wolfmother
| | |
| --- | --- |
| Genre | Hard Rock |
| Year Released | 2017 |
| Album | Victorious |
Wolfmother has a distinct sound that is reminiscent of the rock music of the late 1960s to early 1970s, although they are not well known outside of their native Australia. However, the title track from the 2016 album "Victorious" should catch your attention.
The song is about a tired woman, as indicated when they ask, "Don't you ever get tired and feel like giving up? Don't you ever feel like you've had enough?" While the character in the song may be exhausted, in the end, she will be victorious.
38. #1 by Nelly
| | |
| --- | --- |
| Genre | Rap/Hip Hop |
| Year Released | 2001 |
| Album | Put It On Me |
Whether you are at the top of the rap game or if you are the best at your given sport, no song epitomizes winning like this track. This song is about being the best, as illustrated by the line "Two is not a winner, and third nobody remembers."
In the early 2000s, no rapper was as hot as Nelly, and he doesn't hesitate to tell you that. Although Nelly lives up to the high expectations we have set for him, the true surprise is that he is backed by the great Joe Perry of Aerosmith. This is one of my personal favorite rap songs about winning.
39. Top Of The World by Van Halen
| | |
| --- | --- |
| Genre | Hard Rock |
| Year Released | 1986 |
| Album | 5150 |
The rock world is typically divided by those who think Van Halen ended when David Lee Roth left and those who think that they were better with Sammy Hagar. While the former has party anthems, the latter's songs are more inspirational.
"Top Of The World" is a song by Sammy Hagar and the boys that speaks of true love as the most positive victory you can have. When the narrator of his story finally finds love, he compares this to the feeling of being on top of the world. He's right.
40. Live To Win by Paul Stanley
| | |
| --- | --- |
| Genre | Rock |
| Year Released | 2006 |
| Album | Live To Win |
Paul Stanley is best known for being the frontman for the legendary rock band Kiss. However, this track from his 2006 solo record "Live To Win" is indeed a winner. It addresses the many questions he gets about how he became famous.
Stanley warns against many of the pitfalls he has encountered along his path but answers these questions with sage-like advice. He simply says, "Live to win, take it all, just keep fighting till you fall." In other words, quitting is never an option if you want to get to the top.
41. Lose Yourself by Eminem
| | |
| --- | --- |
| Genre | Rap, Hip Hop |
| Year Released | 2002 |
| Album | 8 Mile Soundtrack |
It's not very often that I include an artist more than once on these lists, but interned his spot twice. This song was the theme from the semi-autobiographical movie "8 Mile." Although most people associate winning with sports, Eminem shows us something different.
If you haven't seen this movie, you know that it reaches its climax when Eminem faces his rivals in a rap battle. Spoiler alert: he takes them out one by one and eventually wins the entire battle. The point of this song is about seizing your opportunity and winning.
42. Undefeated by KB (featuring Derek Minor)
| | |
| --- | --- |
| Genre | Rap, Hip Hop |
| Year Released | 2014 |
| Album | 100 |
"Undefeated" separates itself from any song on this list because of the perspective it's told from. When the track starts, it sounds like the typical "let me brag about everything I have and everything I can do" song. This couldn't be further from the truth.
This song is told from the perspective of God, who (although he doesn't need it) earns the ultimate win when he says that he made everything and he is in control of everything. KB also feels like a Winner because this is the God he serves. Game. Set. Match.
43. Survivor by Destiny's Child
| | |
| --- | --- |
| Genre | R&B/Soul |
| Year Released | 2001 |
| Album | Survivor |
Destiny's Child, composed of Beyoncé Knowles, Kelly Rowland, and Michelle Williams, was one of the most popular groups of the 1990s and the early 2000s. "Survivor," which is about never giving up, instantly became a career-defining song.
Released in the spring of 2001, this song deals with a woman who is devastated after her relationship ended. Her former love thinks that she is going to fall apart after the breakup. Little does he know that she gets the ultimate victory when she doesn't. She's a survivor, and that is a win in my book.
44. Stronger by Kanye West
| | |
| --- | --- |
| Genre | Rap, Hip Hop |
| Year Released | 2007 |
| Album | Graduation |
Kanye West has the extraordinary talent of putting things into a perspective that only he can. This song exemplifies that talent. It's about a man who wants his relationship with his partner to be better than ever. That's his definition of winning.
The couple has been through some rough times, as indicated when Kanye reiterates the statement that what doesn't kill him makes him stronger. In this song, I feel that he is saying that whatever happened in the relationship has made him a better person. This is a battle that he's won.
45. Winner by Tim Akkerman & The Ivy League
| | |
| --- | --- |
| Genre | Pop |
| Year Released | 2010 |
| Album | Lions Don't Cry |
There are so many meanings that can be taken from the song "Winner." Whether Tim Akkerman is referring to people with disabilities or who are different in other ways, he is making sure that they know they are all winners in his eyes.
This song is heartfelt and emotional, as if Akkerman wrote it for somebody close to him. He also performs it with a sincerity that is not seen often. This song is willing to help anybody struggling with issues that make them feel different, making Tim a winner.
46. The Greatest by Sia (featuring Kendrick Lamar)
| | |
| --- | --- |
| Genre | Pop |
| Year Released | 2016 |
| Album | The Greatest |
Sia has one of the most incredible voices in pop music today, especially when she is pouring her heart into tracks like "The Greatest." While this song would be great on its own, Kendrick Lamar's verse is what puts it over the top.
While the lyrics throughout the entire song are inspiring and encourage you to keep going, it felt like Kendrick was speaking to me when he said, "I transform with pressure. I'm hands-on with effort. I fell twice before. My bounce back was special." This song is indeed special.
47. Feel Invincible by Skillet
| | |
| --- | --- |
| Genre | Alternative Rock |
| Year Released | 2016 |
| Album | Unleashed |
Skillet is one of those bands who wear their hearts on their sleeves. They also stand strongly behind their beliefs. In this track, they also pay homage to God and feel like they can accomplish anything through their faith. They feel powerful and invincible.
This track is a unique cross between hard rock and pop punk, with Johnson Cooper, Korey Cooper, and Jen Ledger swapping out vocals duties. The contrasting vocal styles fit their music well, and they perform it with gusto. You might say that they feel invincible.
48. Another One Bites The Dust by Queen
| | |
| --- | --- |
| Genre | Classic Rock |
| Year Released | 1980 |
| Album | The Game |
Although I know that this is not the intended meaning of this song, I always associate it with the theme for the WCW Champion wrestler, the Junkyard Dog. Whether he was coming to the ring as Stagger Lee or JYD, this was his song.
Some of you may take this song in the literal sense and say that it is about taking out your enemy. I wouldn't disagree. However, every time I hear this Queen track, I can't help picturing the Junkyard Dog dancing in the middle of the ring after a victory.
49. Remember The Name by Fort Minor (featuring Styles of Beyond)
| | |
| --- | --- |
| Genre | Rap, Hip Hop |
| Year Released | 2005 |
| Album | The Rising Tied |
In "Remember the Name," we see an artist who doesn't shy away from telling us that he is winning. However, he is more than happy to tell us what his secret is when he raps, "This is ten percent luck, twenty percent skill, fifteen percent concentrated power of will."
Fort Minor, a side project headed by Linkin Park vocalist Mike Shinoda, was not met with the critical acclaim bestowed upon Shinoda's main band. However, this band's only album, "The Rising Tied," showcases one of the most underrated members Linkin Park at his finest.
50. On Top Of The World by T. I. (featuring Ludacris & B.O.B.)
| | |
| --- | --- |
| Genre | Rap, Hip Hop |
| Year Released | 2008 |
| Album | Paper Trail |
Is there any feeling better than realizing that your hard work has paid off and all your dreams have come true? That's exactly the message T.I. presents in his hit track "On Top Of The World." He has put in the work and made it to the top.
My favorite line in this song is "No way should reflection be mistaken for glorification." This line says so much about the life that he had to live before he made it big. He's come a long way but hasn't forgotten where he came from.
51. Victory by Puff Daddy (featuring The Notorious B.I.G. & Busta Rhymes)
| | |
| --- | --- |
| Genre | Rap, Hip Hop |
| Year Released | 2007 |
| Album | No Way Out |
If there is one thing you can say about Sean "Diddy" Combs, it would be that he has never forgotten those who helped him along the path to being a successful rap star. If there is a recurring theme in this track, it's all about winning with your family.
To Diddy, perhaps the biggest reward that comes with being an International star is being able to share the wealth with the people to whom you are closest. If you ask him, he would probably tell you that this is the ultimate victory in life.
52. Wins & Losses by Meek Mill
| | |
| --- | --- |
| Genre | Rap, Hip Hop |
| Year Released | 2017 |
| Album | Wins & Losses |
"Wins & Losses" is my favorite song by Meek Mill. What I like most about this song is the message, which tells you that if you want to win, you have to be prepared to do whatever it takes to get there. If you have a dream, never give up until you achieve it.
The beginning of this track shows you how far Meek Mill is willing to go when he spits the lines, "You have to eat the Dream. You have to sleep the dream. You have to dream the dream." In a world of wins and losses, this is a win.
53. Simply The Best by 50 Cent
| | |
| --- | --- |
| Genre | Rap, Hip Hop |
| Year Released | 2007 |
| Album | Bulletproof |
Curtis Jackson, also known for his rap moniker 50 Cent, has given us plenty of songs that showcase what winning is all about. This track is from his 2007 album "Bulletproof" and is a case study on why he was discovered by Eminem and Dr. Dre.
Throughout the entirety of this song, Fifty repeatedly refers to himself as the best there is, hence the title. In typical fashion, Jackson refers to the many luxuries that being at the top of his game has provided. He's a winner, and he knows it. No arguments here.
54. Trophy by Charli XCX
| | |
| --- | --- |
| Genre | Rap, Hip Hop |
| Year Released | 2016 |
| Album | Vroom Vroom |
In 2016, Charli XCX turned hip hop on its ear with the hit track "Trophy." While songs that boast about material belongings and winning at the rap game are a dime a dozen these days, what made this song so different was that it was from a female perspective.
This song can be chalked up as a win for women everywhere, as it became an anthem of female empowerment. Laid over a simple drum and bass track, the lyrics of this song or nothing we haven't heard before. What's refreshing is who we are hearing it from.
55. Nothing's Gonna Stop Us Now by Starship
| | |
| --- | --- |
| Genre | Pop |
| Year Released | 1987 |
| Album | No Protection |
I know what most of you are thinking. "Here we go, another song from a bad 1980s movie." Well, you're right. When they released the album "No Protection" in 1987, Starship could not have known what a colossal hit "Nothing's Gonna Stop Us Now" would become.
This song is proof that if two people believe in each other enough, there is nothing that they can't accomplish. You can call me crazy, or you can call me a hopeless romantic. However, I would call finding a love like this a win any day of the week.
56. Motivated by NF
| | |
| --- | --- |
| Genre | Rap, Hip Hop |
| Year Released | 2015 |
| Album | Mansion |
For over a decade now, Nathan John Feuerstein ( better known by his rap name NF) has released raw, emotional songs that deal with a plethora of topics. "Motivated" is one of those tracks that will make you feel invincible. He has that kind of power.
Besides his skills on the microphone, what sets NF apart from other rappers is that he keeps his music clean with a positive and uplifting message. He is honest, open, and sincere with his songwriting. In other words, he keeps it real. I respect that.
57. Not Falling by Mudvayne
| | |
| --- | --- |
| Genre | Alternative Metal |
| Year Released | 2002 |
| Album | The End Of All Things To Come |
While many of the songs on this list are about celebrating victories in sports, this song is about celebrating personal triumphs. This song is about taking the worst that life has to throw at you, and not letting it knock you down. You come back better than ever.
Mudvayne is an exceptional band, this song is a perfect example of their songwriting prowess, as well as their impeccable playing. Chad Gray and company make you feel like you can take on the world when you listen to this song.
58. Imperium by Machine Head
| | |
| --- | --- |
| Genre | Heavy Metal |
| Year Released | 2003 |
| Album | Through The Ashes Of Empires |
"Imperium" is a song that is completely unlike any other track on this list. While most of these songs focus on either winning competitions or being the best at what they do, this song is about a person's refusal to bow down to the record industry.
Some people define winning as doing things on their terms. Apparently, Rob Flynn from Machine Head is one of those people. The way he does things might be the more difficult way, but it is his way. To Rob, this is a victory of the highest magnitude.
59. The Game (Triple H Theme) by Motörhead
| | |
| --- | --- |
| Genre | Heavy Metal |
| Year Released | 2001 |
| Album | WWF, The Music Vol. 5 |
Is it possible to make a list of the best songs about winning without including one of the best entrance themes ever recorded for pro wrestling? Motorhead recorded this track as a favor for pro wrestler Triple H, who is a 14-time world champion.
Triple H is one of the most respected professional wrestlers of all time, and he has one of the most recognized theme songs in all sports entertainment. Motorhead truly knocked it out of the park with a song that has become synonymous with winning since its introduction.
60. I Am Mine Broken Too by Killswitch Engage
| | |
| --- | --- |
| Genre | Heavy Metal |
| Year Released | 2019 |
| Album | Atonement |
This may be the most shocking track on this list. However, if you hear me out, you will understand why it's here. Like I said in the introduction, there are all types of victories you can have. They don't necessarily have to be exclusively in sports.
This song is about winning on a completely different level. It pertains to overcoming depression and beating addiction. In my opinion, anybody who can manage these two incredible feats is a winner in my book. This song is both self-aware and empowering at the same time.
61. Champion by Fallout Boy
| | |
| --- | --- |
| Genre | Alternative Rock |
| Year Released | 2017 |
| Album | The Champion |
Fallout Boy represents a generation that desperately needs somebody to show them what winning is. In the song "Champion," they deliver a message from which all of us could learn a thing or two. This song teaches us that we can win as long as we are willing to fight.
In slightly over three and a half minutes, Patrick Stump reminds us over a rollicking beat that there is no dream that we can't achieve with lyrics like "I'm a champion of the people who don't believe in champions. I got nothing but dreams inside."
62. Can't Hold Us by Macklemore & Ryan Lewis (Featuring Ray Dalton)
| | |
| --- | --- |
| Genre | Hip Hop |
| Year Released | 2011 |
| Album | Can't Hold Us |
Back in 2011, it was almost impossible to get away from this catchy tune from Macklemore and Ryan Lewis, and I can understand why. This track is bouncy and catchy enough to get anybody pumped up and ready for battle and was the perfect tune to get you moving.
Perhaps that's why this song has been played at sporting events worldwide since its release and has been adopted by a few sports teams as their unofficial theme song. In the early 2010s, these two artists were a winning combination that couldn't be held back. This is easily one of the most epic songs about winning ever.
63. You're The Best by Joe Esposito
| | |
| --- | --- |
| Genre | Rock |
| Year Released | 1984 |
| Album | The Karate Kid Original Soundtrack |
Let's hear it for 1980s movie soundtracks. From the 1984 movie "The Karate Kid," we have our final movie theme on this list. Just like all of the other songs here, this track is an ode to winning. This is cheesy movie soundtrack music at its finest.
Joe Esposito knows how to get the blood flowing with classic lines like "Fight 'til the end 'cause your life will depend on the strength that you have inside you." Every time I hear this song, I want to go out and make a training montage.
64. The Best by Tina Turner
| | |
| --- | --- |
| Genre | R&B/Soul |
| Year Released | 1989 |
| Album | Foreign Affair |
Tina Turner is a role model for women everywhere and has been an amazing talent for over half a century. When Tina speaks, everybody listens. In this song, she sings about how wonderful it feels to find love. To her, it's the best feeling in the world.
People who are not concerned with sports get their joy in the small things in life. For these people, finding true love is the one victory in which they can find joy. When she sings about finding love in this song, we take joy in that too.
65. I'm Still Standing by Elton John
| | |
| --- | --- |
| Genre | Pop |
| Year Released | 1983 |
| Album | Too Low For Zero l |
I know more than a few of you are scratching your heads at the inclusion of this song, but this song is about winning in life. Elton John has had his self-esteem dragged through the mud throughout this song.
This song is a favorite among so many people because although he gets knocked down quite a few times, Elton always gets back up and proudly proclaims, "I'm still standing." It's almost as if he dares life to give him the worst that it can throw at him.
Wrap Up:
That does it for this article, but if you know of any great songs that we missed, let us know in the comments below!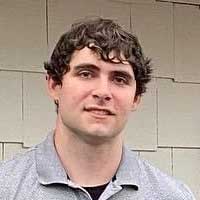 Hi, my name is Kevin and I'm from Butler, Pennsylvania. I've been obsessed with music and audio gear for as long as I can remember. I started this website to help people find professional advice related to a wide range of audio topics. We have a number of Audio Engineers on our team who have been designing and fixing audio gear for decades.