The way you set your day has a big impact on how the rest of your day will go. That's why finding the right songs to wake up to is so important. The right song can put you in good mood and focus to take on your day.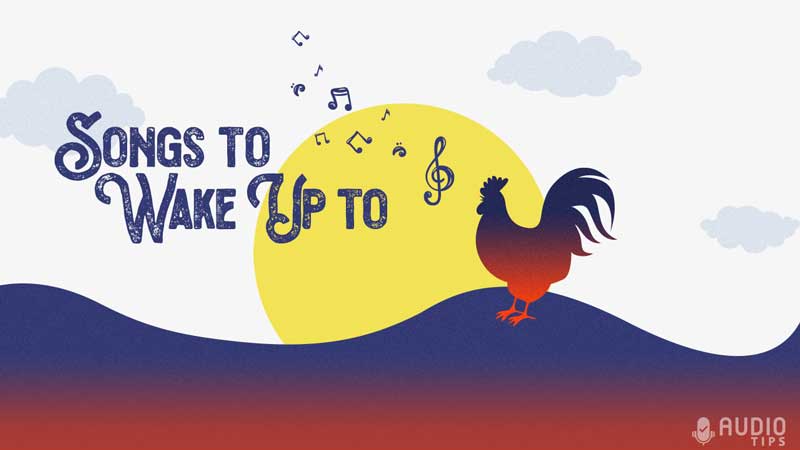 If you're planning to build or improve your morning playlist, look no further. These songs will give you the perfect morning vibes you are yearning for. The list below has a ton of songs so whether you're looking for a song to motivate you, make you smile, or just feel good, there are a lot of great options on this list.
1. Here Comes the Sun by the Beatles
| | |
| --- | --- |
| Genre | Rock, Folk-pop |
| Year Released | 1969 |
| Album | Abbey Road |
If there is a single band throughout history that doesn't need an introduction, it's the Beatles. This is one of the most popular songs that legendary singer-songwriter George Harrison ever wrote. It's a great song to wake up to because it starts out slow, and the slowing speeds up. It has a pleasant and upbeat tone that slowly speeds up and overall is a joy to listen to. Although this song was written over 50 years ago, it's still extremely popular even to this day. If you're looking for an iconic song to get you going in the morning that's written by one of the most famous bands of all time, look no further.
2. Good Vibes by Chris Janson
| | |
| --- | --- |
| Genre | Country, Pop |
| Year Released | 2019 |
| Album | Real Friends |
If you're a fan of listening to affirmations in the morning, you should consider adding "Good Vibes" to your queue. It's about soaking up all the positive energy, having a tremendous time, and not letting a single minute go to waste. I'm left with nothing but intentions to live in the moment when listening to this country hit. Chris Janson spills all the reasons he relishes life and his ways of carrying himself through the day with his head up high. Get your morning affirmations from this energizing song!
3. Sunday Morning by Maroon 5
| | |
| --- | --- |
| Genre | Jazz Fusion, R&B/Soul, Pop, Easy Listening |
| Year Released | 2002 |
| Album | Songs About Jane |
A supreme match for a "Sunday Morning," but really works for any day of the week! Listen in for a catchy chorus and caring words that make you fall in love every time. Waking up early is sometimes an ongoing battle between me and the snooze button. Adam Levine does a phenomenal job of describing the luxury of waking up comfortably. You not only get a pleasing pop song, but you also get a little bit of jazz to groove to at the end. Think about adding a shimmy into your morning routine!
4. Get Your Shine On by Florida Georgia Line
| | |
| --- | --- |
| Genre | Country Pop |
| Year Released | 2012 |
| Album | Here's to the Good Times |
This triple-platinum song is a superb soundtrack to play while the sun rises and you get into your everyday routine. We get that ageless twang with rock undertones that we usually hear in a Florida Georga Line hit. This song is a snapshot of getting your favorite sunglasses on and living it up!
Whether you have a full workout every morning or just take a quick shower, you are getting your shine on! Putting yourself together is a remarkable confidence enhancer, and you'll be sure to shimmer throughout the day.
5. Beautiful Day by U2
| | |
| --- | --- |
| Genre | Rock, Indie, Pop |
| Year Released | 2000 |
| Album | All That You Can't Leave Behind |
Beautiful day is a great song to wake up to because the song it's about someone who still finds beauty in life even though he has lost everything. This song really puts things into perspective and gives the listener hope that there is beauty all around us if we take a look around. It reminds us to take a look at the little things like clouds, birds, and canyons. If you're looking for good songs to wake up to, this is one of the top recommendations because it's a relaxing sign and also reminds you to be grateful as you start your day.
6. Livin' On A Prayer by Bon Jovi
| | |
| --- | --- |
| Genre | Rock |
| Year Released | 1986 |
| Album | Slippery When Wet |
Livin' On a Prayer by Bon Jovi is another perfect song to wake up to because it has a fun beat and it reminds you that as long as you have some faith in your life, you have a shot at reaching all your dreams. The song is catchy and enjoyable, too, so it will set the mood for you to have a great day. This song is especially relatable if you're in a relationship and are quite where you want to be yet, but you're on your way to where you want to be.
7. Don't Stop Believin' by Journey
| | |
| --- | --- |
| Genre | Classic Rock |
| Year Released | 1981 |
| Album | Escape |
This song is so relatable to most people that it makes it a perfect morning song. The song hints that regardless of where we're from, we are all on a journey. Many people are unsure of where they're going, but our journeys are all relatable. The song has an upbeat and positive tone and inspires the lister to take chances. You probably already know this song being that it's extremely popular and has hundreds of millions of downloads and views.
8. Eye of the Tiger by Survivor
| | |
| --- | --- |
| Genre | Hard Rock |
| Year Released | 1982 |
| Album | Eye of the Tiger |
We feel that Eye of the Tiger is a great song to wake up to because it's about rising to the top and being extremely focused on reaching your dreams. If you're someone who has big dreams and has to hustle every day, this is a perfect song. Life is all about taking chances and enduring the pain that life will naturally throw our way. The song has an upbeat tone saying that you must rise up to meet the challenges of life, and in the end, it's all worth it.
9. Cups Pitch Perfect "When I'm Gone" by Anna Kendrick
| | |
| --- | --- |
| Genre | Fok pop |
| Year Released | 2012 |
| Album | Pitch Perfect Soundtrack |
I have to put out a warning about how catching and addicting this song is ahead of time. Anna Kendrick, one of the main characters in the movie Pitch Perfect sings a very fun song and uses a cup and her hands to keep the beat. This is one of the most unique songs I've ever heard, and who doesn't love Anna Kendrick's voice? Take a listen for yourself, and you might even find yourself trying to keep the beat with a cup and your hands as well!
10. On Top of the World by Imagine Dragons
| | |
| --- | --- |
| Genre | Alternative/Indie |
| Year Released | 2012 |
| Album | Night Visions |
You know that list of things you've been wanting to do but haven't made the time to do? If it's just you against procrastination, it's time to set a plan of action next time you're sipping your morning coffee. My interpretation of "On Top of the World" is that there comes a point in your life where you've accomplished your goals and finally feel self-fulfilled.
I love the fast beat of this song, it brings out my productivity in the mornings! Imagine Dragons never fails to make a snappy, melodious track.
11. Best Day of My Life American Authors
| | |
| --- | --- |
| Genre | Indie/Alternative, Pop |
| Year Released | 2014 |
| Album | Oh, What a Life |
This particular song was written with the intent to make listeners happy, and I think American Authors certainly hit their mark. The song is upbeat and incorporated a wide range of instruments. You'll notice the distinct sound of a banjo, along with other instruments, including the electric guitar and drums. The song is about finding what's best in life even during tough times, which I think is a great message when you're just starting your day.
12. 7 Years by Lukas Graham
| | |
| --- | --- |
| Genre | Pop, Soul-Pop |
| Year Released | 2015 |
| Album | Lukas Graham (Blue Album) |
The widely-known song, "7 Years", is known to bring many to tears. That's because life passes us by so quickly, and it's not fun to dive this deep into that notion. Your life will fly by in a blink of an eye. It's time to spend some quality time with your loved ones (or quality alone time), as you'll want to have those fond memories to recollect.
The upbeat melody and meaningful lyrics will bring a burst of emotions into your morning. Lukas Graham has a unique way of "talk-singing" because he has a piercingly clear voice. He enunciates aggressively but in a good way. You'll appreciate listening to this poetic masterpiece as you watch the sun come up.
13. Wake Me Up by Avicii
| | |
| --- | --- |
| Genre | Country, Dance/Electronic |
| Year Released | 2013 |
| Album | True |
After its release in 2013, "Wake Me Up" topped the charts in Europe and performed well worldwide upon its release. The song has a nice mix of keyboard and guitar accompanied by vocals by Swedish DJ Avicii. The song is inspired by the life of Aloe Blacc, which he felt was so good it was like a dream. I think a song inspired by living such a good life you think you're dreaming is appropriate. It's just another piece of motivation to wake up and make your dreams come true.
14. Best Day Ever by Mac Miller
| | |
| --- | --- |
| Genre | Hip Hop |
| Year Released | 2011 |
| Album | Fifth Mixtape |
This song is one of legendary hip hop artist Mac Miller's most popular songs of all time. The song inspires a lot of confidence and takes the listener through Mac's evolution from just an average kid living in Pittsburgh to an absolute legend worldwide. The song talks about going after what you want and making your dreams come true. By taking on this attitude over a long period of time, Mac inspires everyone to work hard so every day can feel like the best day ever.
15. Can't Stop the Feeling by Justin Timberlake
| | |
| --- | --- |
| Genre | Pop |
| Year Released | 2016 |
| Album | 537 Hitzone 78 |
Justin Timberlake is one of the most beloved artists of all time, and his song "Can't Stop the Feeling" was his first number one single. This is one of our favorite songs to wake up to because it talks about not caring about what other people think about you and just focusing on staying happy and living in the moment. The idea of the song is that you're in such a good mood that you just want to dance and have a good time. The song has over 1.57 billion views on YouTube, and even years after its release, it's still very popular.
16. Viva La Vida by Coldplay
| | |
| --- | --- |
| Genre | Baroque Pop, Pop Rock |
| Year Released | 2008 |
| Album | Viva La Vida or Death and All His Friends |
The loud, chiming bells are the highlight of Coldplay's hit song, "Viva La Vida." They are a gentle wake-up call and they give you a wonderful melody to daydream to while you indulge in your morning coffee or tea. With 4 minutes of prosperous lyrics, this number one single is sure to brighten your soul and liven up your day. "Viva La Vida" translates to "Long Live Life," and life is truly an ongoing celebration! Every day is a gift that should be cherished.
17. Life Happens by Brandon & Leah
| | |
| --- | --- |
| Genre | Pop, Acoustic Pop, Indie Pop |
| Year Released | 2012 |
| Album | Life Happens (Single) |
I savor the delightful energy from this upbeat pop song. With groovy undertones and meaningful lyrics, "Life Happens" always gives me a fabulous start to my day. Brandon Jenner proudly shows off his song in Keeping up with the Kardashians, and the family loved it! Glamor aside, the lyrics assure you that life is always happening, and although you are in charge of your life, there are some things you simply cannot control. Time waits for no one, so just sit back and let life unfold before your eyes. There's a lot to look forward to, even when it doesn't feel like it.
18. Amarillo By Morning by George Strait
| | |
| --- | --- |
| Genre | Country |
| Year Released | 1982 |
| Album | Strait from the Heart |
There is nothing like an old country hit to start your day. The classic fiddle heard throughout this song makes for a lovely, easy listen. This timeless song by George Strait, also known as the King of Country, tells a story about a cowboy's hectic life. Growing up in Texas, I've learned that the rodeo is a significant part of the community. The cowboy in this story encounters some conflict during his rodeo rallies. In addition to a fascinating story, you can expect to get a lot accomplished when adding this one to your morning playlist, especially if you have somewhere to be.
19. Living by Dierks Bentley
| | |
| --- | --- |
| Genre | Country |
| Year Released | 2018 |
| Album | The Mountain |
Sometimes I get a wave of depression, it happens. During these challenging times, it feels like almost every day is the same and unnoticeably flying by. This song brings life into a different perspective. You'll find that a lot of the events that Dierks Bently describes are similar to those that you have experienced.
Try to think of a day that makes you smile from eye to eye, that day that you would consider a core memory. At times I wonder why every day isn't like that. It's hard to lose touch with your inner spirit and with the things that make your heart beat louder than usual. This song is a must for your morning playlist. It's a gentle reminder that it's okay if some days aren't as enjoyable as others.
20. Safe With Me by Sam Smith
| | |
| --- | --- |
| Genre | Pop, UK R&B, Dance/Electronic |
| Year Released | 2014 |
| Album | In the Lonely Hour |
This calm, soothing, yet soulful pop track will let up your morning muzziness. Sam Smith gives his all in "Safe With Me," from the background vocals to the tender piano undertones. Not to mention, the manipulation of his voice will catch you off guard! Waking up to "Safe With Me" is ideal for freshening up from a long night's rest. The aura of this song is best described as "chill." The electro hints will leave a splendid taste in your mouth.
21. Daylight by Harry Styles
| | |
| --- | --- |
| Genre | UK Pop |
| Year Released | 2022 |
| Album | Harry's House |
One of Harry Styles' newest hits, "Daylight," is the perfect song to wake up to. This peaceful song is delivered through loving, metaphorical lyrics. The airy vocals ease you into your morning. Let those light drums sink into your first thoughts of the day; you'll be left with a clear mind and a positive outlook.
The music video for "Daylight" received a lot of attention for having only a $300 budget. It was filmed by television host James Corden in a random home in Brooklyn. The results will surprise you.
22. Runaway by AURORA
| | |
| --- | --- |
| Genre | Electronic Music, Electropop, Synth-pop, Alternative/Indie, Folktronica |
| Year Released | 2015 |
| Album | Running with the Wolves |
Surely, this song was trending on all the social media videos. But there's so much more to love about this song than the first chorus. There's something mystical about the background chimes and the way they intertwine with the vocals. Not to mention, the vocals in this song will give you a tingling sensation that travels down the back of your neck and into your spine. You'll feel like you've woken up from a fairytale. It's truly an experience listening to this work of art.
Fun fact: AURORA hopped on the bandwagon and made a social media video using this song, saying she is trying out the new trend. Her fans responded with, "AURORA, you ARE the trend!"
23. Rise Up by Andra Day
| | |
| --- | --- |
| Genre | Inspirational, Motivational, Slow Ballad, Vocal Ballad |
| Year Released | 2015 |
| Album | Cheers to the Fall |
Andra Day delivers so much soul and tenacity in "Rise Up." You can feel her power, her resilience, and her grit from beginning to end. She has performed this song on popular outlets such as The View, as well as the virtual Parade Across America in 2021. Her ability to move a crowd during her dynamic performance of "Rise Up" has earned her impressive nominations and recognition. This song never fails to give me the confidence boost I need to tackle my morning headfirst.
24. Life Changes by Thomas Rhett
| | |
| --- | --- |
| Genre | Country Pop |
| Year Released | 2017 |
| Album | Life Changes |
Country pop artist, Thomas Rhett, speaks about how much life changes before your very eyes. One day, you wish to learn how to drive, and the next day you're longing to become an adult. It happens quicker than anyone would expect! Waking up to "Life Changes" makes me realize that every day should be appreciated and accounted for. Yes, there are dreams and milestones to reach, but they'll come to us with a little time and dedication.
Focus on the day at hand, set small, achievable daily goals, and you'll slowly attain the long-term goals you're hoping to reach. Before you know it, you'll wonder where the time went. Ain't it funny?
25. Dog Days Are Over by Florence + the Machine
| | |
| --- | --- |
| Genre | Alternative/Indie, R&B/Soul, Pop |
| Year Released | 2008 |
| Album | Lungs |
If you're overcoming a tough year or even a tough night, you should tune into this work of beauty. Your sanity is vital, and you should never wake up feeling like you can't dominate your day. I appreciate how spirited and spunky the lyrics are in this fast-paced song. Let it be your note-to-self that you're capable of survival. Don't let anyone tear you down, YOU make the call. You've been through so many highs and lows; you're stronger than you realize! Now that's what I call a kickstart.
26. What A Wonderful World by Louis Armstrong
| | |
| --- | --- |
| Genre | Traditional Pop, Slow Pop Ballad |
| Year Released | 1967 |
| Album | What A Wonderful World |
A classic that is certain to change your attitude towards day-to-day experiences. You may recognize this song from well-known movies like New Year's Eve and Madagascar. This popular song topped the charts worldwide but surprisingly peaked at only #32 on the US Billboard Hot 100 due to promotion issues. What we know as meditation is transformed into this poetic ballad sung by Louis Armstrong's unique raspy voice. He sings about the magnificence of life, emphasizing how shifting your attention towards your environment and loved ones will make you value the wonderful world we live in. In my opinion, this is one of the best songs to way up to!
27. For The First Time by Darius Rucker
| | |
| --- | --- |
| Genre | Country |
| Year Released | 2017 |
| Album | When Was the Last Time |
This is my go-to song when I need encouragement to get out of my comfort zone. I could go months without trying something new; how boring! Those moments when you feel so ecstatic that you can't help but burst out in a hysterical laugh are hard to beat! Darius Rucker aims to break us out of the usual routine and do that thing we've been wanting to try but "haven't gotten around to".
The message in this song is delivered by pointing the finger right at you, asking the questions you probably haven't asked yourself in a while. You'll want to dance under the stars by the time you're done listening, and I guarantee you won't regret it!
28. Buy and Buy by Ross Ellis
| | |
| --- | --- |
| Genre | Pop, Indie Pop |
| Year Released | 2019 |
| Album | Buy and Buy |
We're surrounded by materialism everywhere we look nowadays, whether it's an ad to buy the newest iPhone or your buddy showing off their expensive haircut. Ross Ellis preaches about the unneeded obsession with buying items. His robust voice delivers the importance of spending quality time on things you enjoy. He quotes his father telling him to take a vacation even if he runs out of money. Take a close listen to the lyrics in "Buy and Buy" on your next morning routine.
It's essential to think about how precious and limited time is. Consider the things or people you are grateful for and set intentions to spend some quality time on them throughout your day!
29. What I See by LANCO
| | |
| --- | --- |
| Genre | Country Pop |
| Year Released | 2019 |
| Album | Lessons Learned |
What I See is about reflecting on instants that made an impact on who you are as a person. Every time I see an orange popsicle, it brings me back to those hot summer days, going for a walk with my older brother while having deep conversations about growing up. LANCO's Brandon Lancaster learned many life lessons while on the road, and going out for a drive takes him back to his roots. He mentions in an interview that writing this song was a ton of fun. It's like his autobiography, in a way, that also expresses his patriotism. Making memories that you can later reminisce on while on your morning walk is a fantastic way to ground yourself!
30. I Lived by OneRepublic
| | |
| --- | --- |
| Genre | Alternative/Indie, Dance/Electronic, Pop |
| Year Released | 2013 |
| Album | Native |
We've all had our hearts (or bones) broken at one point or another. I know I've had my fair share of disappointment and hurt. OneRepublic gives us yet another noteworthy song with a catchy chorus, making it to #32 on the US Billboard Hot 100. Frontman, Ryan Tedder, says that while there may be tough battles to overcome, we should still cherish every waking moment and live life doing what we love. He announces that the meaning behind the song can apply to anyone! With all the experiences under your belt, you can proudly say you're stronger than yesterday. There isn't anyone that can tell you otherwise.
31. Chicken Fried by Zac Brown Band
| | |
| --- | --- |
| Genre | Country |
| Year Released | 2005 |
| Album | Home Grown |
It's the little things in life that make you look forward to the day. Whether it's that cool breeze, your favorite pair of jeans, dancing to your favorite song, or some good ol' fried chicken! Pay attention to the things that make you feel delighted, and aim to sprinkle some of that into your week!
Everyone wanted a piece of this song, from Alan Jackson to The Lost Trailers. After further consideration (and a legal hurdle), Zac Brown Band finally recorded the finished version of the song and landed #1 on the Billboard US Hot Country Songs!
32. Secrets by Mary Lambert
| | |
| --- | --- |
| Genre | Pop, Hip Hop |
| Year Released | 2014 |
| Album | Heart On My Sleeve |
Mary Lambert uncovers it all with no shame in her hit song, "Secrets." I respect how she accepts herself and is proud of who she is. Because she "sing-talks" the verses, this song is oftentimes categorized as hip hop, but I feel it best fits into the pop genre. Its upbeat, fierce melody will have you involuntarily headbobbing along!
Tune into this song while you're indulging in a cup of joe; you may find that you share some of the same secrets. Embrace who you are; being different is a superpower, and it's what makes us special!
33. You Got It by Vedo
| | |
| --- | --- |
| Genre | R&B/Soul |
| Year Released | 2020 |
| Album | For You |
You wake up almost every day and work your butt off! At the end of the day, no matter what you're doing, YOU are your own boss. Vedo opens up in an interview about his inspiration for "You Got It." His objective is to motivate his listeners to step up to the plate. Whether it's hitting the gym or improving credit scores, he wants his listeners to know that he's rooting for them. Vedo knows this may be a corny subject but emphasizes that we've all got things to work on!
Show up for yourself because you're a force to be reckoned with! Keep that momentum going, and don't depend on anyone to get your day started.
34. Bubbly by Colbie Caillat
| | |
| --- | --- |
| Genre | Pop, Love Song |
| Year Released | 2007 |
| Album | Coco |
An enamored Colbie Caillat shares the early signs of falling in love through elaborate verses and a charming chorus. "Bubbly" reached the top 10 on the US Billboard Hot 100 and, to this day, is her most popular single.
I enjoy tuning in to this song early morning because the casual essence reminds me of a day at the beach. I can feel the fresh wind running through my hair. The steady acoustic guitar hits just right, complementing the blissful tone of this pop tribute to love. It doesn't matter if you're falling in love or just vibing to the mellow rhythm; this song will bring you back to a time of serenity.
35. Three Little Birds by Bob Marley & The Wailers
| | |
| --- | --- |
| Genre | Reggae, Ska, Rock Steady, Folk |
| Year Released | 1977 |
| Album | Exodus |
This reggae classic should be added to your Wake Up playlist, stat. If you tossed and turned all night and woke up on the wrong side of the bed, the birds will still sing for you. I find it hard to stay strong at times, but this ditty is like my conscience telling me to take things one step at a time. We shouldn't be too hard on ourselves!
To this day, Bob Marley's inspiration for this song is argued upon. However, one thing everyone that's known Bob Marley can settle on is that he was very observant and fond of the little things in life. He had a profound passion and care for nature; just look around; we're already in heaven!
36. 7 Summers by Morgan Wallen
| | |
| --- | --- |
| Genre | Country |
| Year Released | 2021 |
| Album | Dangerous: The Double Album |
Nothing compares to waking up with vivid memories. "7 Summers" is a softhearted song that brings you back to that summer you can never forget. Surprisingly, Morgan Wallen was hesitant about putting this song out. However, his song was immediately embraced by social media, and the favorable support convinced him to release the song early! As expected, upon release, the positive responses continued!
The thought behind "7 Summers" touched many. We shouldn't disconnect from those extraordinary times when nothing in the world could ruin the day. Maybe you were in love, maybe you had your first child, maybe you finally set yourself free. Whatever you're reminiscent of, take a few minutes to reflect on how things were different back in the day! This is one of my favorite wake up songs of all time.
37. Her Morning Elegance by Oren Lavie
| | |
| --- | --- |
| Genre | Alternative/Indie, Pop |
| Year Released | 2007 |
| Album | The Opposite Side of the Sea |
Everyone has gone through dilemmas or difficult chapters in life. It's always hard for me to open up about my problems, but since adding this indie tune to my morning playlist, I'm more inclined to reach out to a loved one when I need a shoulder to cry on.
Although sometimes it may feel like we're fighting in silence, we are not as alone as we think. "Her Morning Elegance" is a story about someone who is struggling and practically fighting for their life and nobody knows it. Nonetheless, this person emits elegance and puts on a smile every morning. I admire this person's resilience and ability to wake up and continue fighting, even when the battle is not visible on the outside.
38. It Don't Get Better Than This by Royal Deluxe
| | |
| --- | --- |
| Genre | Alternative/Indie |
| Year Released | 2015 |
| Album | Royal Deluxe |
The morning sunshine is enough to make anyone sing. I heard this song on a commercial and immediately knew I had to add it to my playlist. This song makes me feel marvelous to my core! I can visualize myself waking up early, laying back, and kicking my feet up while watching my favorite movie for the 20th time. What more can I possibly ask for? Royal Deluxe is quite unrecognized by the music industry, and I think they're undervalued! I know that they'll blow up someday.
Take a listen to "It Don't Get Better Than This" and see what you think. The whistle heard throughout the song settles me into my morning every time!
39. Low Day by Capra
| | |
| --- | --- |
| Genre | Pop, Children's Music |
| Year Released | 2009 |
| Album | Low Day (Single) |
Shift into high gear on your next wake-up call. The upbeat, aggressive bass in this blast soundtrack pumps me up every morning. If I'm honest, I haven't the slightest clue what this song is about. I've been singing along to "Low Day" for years, and the lyrics make less sense to me each time. I'm hoping you can decipher it better than I!
If this song sounds familiar to you, you probably heard it on Disney Channel's Skyrunners. I clearly recall hearing this song come on and quickly jotting down a portion of the lyrics so I could Google the song and add it to my playlist! Because "Low Day" debuted on Disney Channel, it's categorized as Children's Music, but don't underestimate the potential of this catchy track.
40. Sheesh! by Surfaces with Tai Verdes
| | |
| --- | --- |
| Genre | Alternative/Indie, Pop, Hip-Hop/Rap |
| Year Released | 2021 |
| Album | Pacifico |
"Sheesh!" is another one I heard in a commercial and got immediately intrigued by. This song captures confidence in the most suitable way possible, using a sharp hip beat and striking lyrics. You want to wake up feeling secure about yourself and knowing that you don't need expensive materials to have a good time. You can be the life of the party and still be a humble person, so unleash and unwind!
Get into a groove and leave your footprint everywhere you go. Be that down-to-earth person with an enriching aura that people want to be around. This song will nudge you in that direction!
41. Uncharted by Sara Bareilles
| | |
| --- | --- |
| Genre | Alternative/Indie, Pop, Adult Contemporary |
| Year Released | 2010 |
| Album | Kaleidoscope Heart |
I used to dread doing things on my own, anxious about who I would disappoint or be ridiculed by about the route I take in my endeavors. The title of this song, "Uncharted", says it all. Go down your own path, follow your thoughts, and trust your gut. Fear not about who is going to follow the road you are traveling on.
If Sara Bareilles doesn't care if people trail along behind her every move, we shouldn't either! If someone chooses to follow, that's great! However, those that hang around and critique can do just that.
Next time you're having breakfast, remember that you are the decision maker. You can hang around or be the one to take those steps into the life you dream of.
42. Lean On Me by Sandro Cavazza
| | |
| --- | --- |
| Genre | Pop |
| Year Released | 2021 |
| Album | Romantiska låtar |
This Isn't the "Lean On Me" song you're probably thinking about. Although, I'll admit there are some similarities between the lyrics and rhythm in the 1972 R&B hit and this swoony pop song.
This song is special because it offers laid-back instrumentals perfect for your morning playlist, along with moving lyrics that will pluck at your heartstrings. Having friends is a blessing, but being a dependable friend is a rarity. Be that friend that your loved ones can count on. Make texting a pal a part of your morning routine, along with grooving to this song!
43. Summer Nights by Iration
| | |
| --- | --- |
| Genre | Pop, Rock, Folk |
| Year Released | 2016 |
| Album | Double Up |
Wake up and think back to a time when nothing mattered. You were just goofing off, and not a worry in sight! If you can't remember a time like that, "Summer Nights" will paint you a picture. This song has a jumpy, reggae-like rhythm and repetitive lyrics that you'll be singing along to in no time.
Lose control for just a bit during your next sunrise! Small things like snoozing a little longer or dancing your way to work will connect you with who you used to be before you inherited so many responsibilities and obligations.
Wrap-up:
Waking up should be a delightful part of your day! There are so many things to smile about, and starting your day off on a splendid note can make all the difference.
That does it for this article; let us know if you know of any awesome songs that we missed in the comments section below.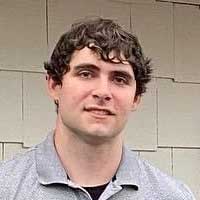 Hi, my name is Kevin and I'm from Butler, Pennsylvania. I've been obsessed with music and audio gear for as long as I can remember. I started this website to help people find professional advice related to a wide range of audio topics. We have a number of Audio Engineers on our team who have been designing and fixing audio gear for decades.