Sometimes in life, we have to let go of someone. Whether you are letting go of a romantic relationship or if you are watching your children grow up, this is something that happens to all of us. Even the most famous musicians have had times in their life when they needed to move on, and many of them shared their feelings through music. We'll share some of their music with you in the list of songs about letting go below.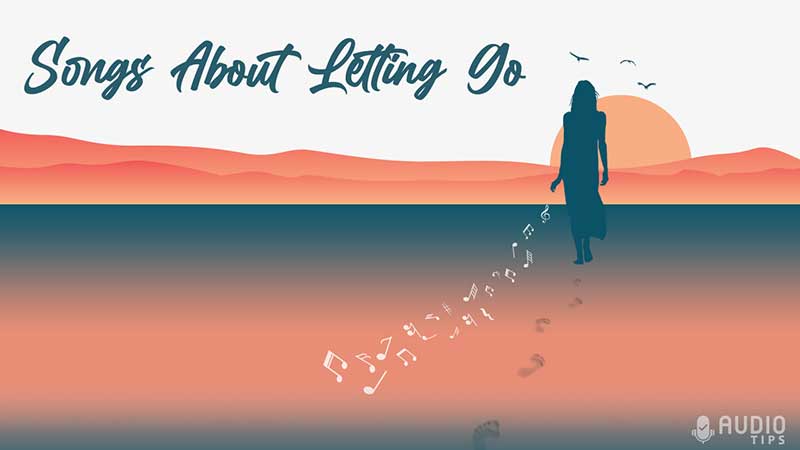 We've included songs from all genres of music, so we're confident we'll find some songs that resonate with you.
1. Love Yourself by Justin Bieber
| | |
| --- | --- |
| Genre | Pop |
| Year Released | 2015 |
| Album | Love Yourself |
Have you ever wanted to tell someone off so badly, but you couldn't find the words to do it? Well, this is the song for you. In this song, Justin Bieber describes a girl who is using him for clout, and he's not having any of it. Instead, he moves on from the relationship and tells her off in a spectacular fashion.
Perhaps the best line in the entire song comes when he tells the girl, "My mama don't like you, and she likes everyone." That line makes me laugh every time I hear it. I can picture him saying this. Of course, if she doesn't like the sound of that, she can always go and love herself.
2. You'll Think of Me by Keith Urban
| | |
| --- | --- |
| Genre | Country |
| Year Released | 2002 |
| Album | Golden Road |
Keith Urban has managed to write the ultimate divorce song with "You'll Think of Me." Unfortunately, Keith has found his lover in someone else's arms. He feels like he is left with no other choice but to leave. However, his final send-off to his ex is one for the ages.
If you've ever been married, I'm sure that you are familiar with the community property concept. In this song, Keith is not concerned with getting half of anything. Instead, he tells his wife that she can have everything when he sings, "Take Your records, take your freedom. Take your memories. I don't need 'em."
3. 50 Ways to Say Goodbye by Train
| | |
| --- | --- |
| Genre | Pop |
| Year Released | 2012 |
| Album | California 37 |
This song gets style points for creativity. I'll give it that. This song is about a girl who wants to move on from a relationship, but the guy doesn't want to let go. He can't face the fact that she is gone and is struggling with how to tell his friends that he is newly single. How does he handle this? Not well.
Instead of telling his friends that she moved on, he tells them different scenarios in which she met her untimely demise. While this is not a funny subject, the way that Train pulls it off is hilarious. This is self-deprecating humor at its finest, even if it's not meant to be funny.
4. We Are Never Ever Getting Back Together by Taylor Swift
| | |
| --- | --- |
| Genre | Pop Country |
| Year Released | 2012 |
| Album | Red |
If there was ever anybody who could rival Adele for the most breakup songs, it would easily be Taylor Swift. Unfortunately, she has been through enough bad relationships to last six lifetimes. However, if the subject of this song thinks he still has a chance, he is sadly mistaken. She makes that abundantly clear.
This song is about a couple who has split up multiple times throughout their relationship. They stay apart for a month or so, and then they get back together. However, Taylor Swift is certain that things will be different this time when she says, "But we are never ever, ever, ever getting back together. Like, ever." Point taken.
5. Monkey Wrench by Foo Fighters
| | |
| --- | --- |
| Genre | Hard Rock |
| Year Released | |
| Album | The Colour and the Shape |
In "Monkey Wrench," we see a side of Dave Grohl that he doesn't show us often. The track may sound upbeat and full of catchy hooks, but make no mistake about it. Dave is spitting vitriol into the mic. He is sick and tired of being used in a relationship, and he is making it known to everyone who will listen.
While this song has an infectious beat and a catchy chorus, you can tell that Dave Grohl has had enough when he sings the lines, "I'd rather leave than suffer this. I'll never be your monkey wrench." In the end, he launches into a full-blown tirade and rips into his partner for what seems like an eternity.
6. Let It Be by The Beatles
| | |
| --- | --- |
| Genre | Rock |
| Year Released | 1970 |
| Album | Let It Be |
Although most of the songs on this list are about letting go of past relationships, this song is simply about letting go. Released by arguably the best band of all time, the Beatles give us a gem about letting go and accepting things as they are. Stop trying to control everything. As Paul McCartney says, just let it be.
This is such a simple message that is often overlooked. It is an example of why the Beatles are always talked about as a fantastic band. All they do is write great songs. I find what makes this song stand out the most is the songwriting. It's a simple tune paired with simple lyrics, and it delivers a profound message.
7. Good Riddance (Time of Your Life) by Green Day
| | |
| --- | --- |
| Genre | Pop Punk |
| Year Released | 1997 |
| Album | Nimrod |
Conclusion I have to admit, this is the last thing I would have expected to hear from a punk band like Green Day. This bittersweet tune is about getting out of your own way and being open to the lessons that life has to teach you. It's about learning from your mistakes and having a good time in the process.
Green Day fuses to forgo all of the loud instruments that are usually associated with their music. Instead, the only things that you hear on this track are Billie Joe Armstrong and an acoustic guitar. The lyrics are also quite poignant. The results are shocking but highly effective.
8. Let Somebody Go by Coldplay featuring Selena Gomez
| | |
| --- | --- |
| Genre | Pop |
| Year Released | 2021 |
| Album | Music of the Spheres |
This beautiful duet from Chris Martin of Coldplay and Selena Gomez is a wistful story of two people who are madly in love with each other but have no choice but to part ways. The song is told from the perspective of both parties in the relationship, and they are equally heart-wrenching.
Martin and Gomez both have soft voices that complement each other perfectly in this song. Only a piano and the soft beat of a drum machine provide the backdrop for the chorus, "When you love somebody, then it hurts like so to let somebody go." Trust me, it does hurt. It hurts a lot. If you're looking for songs about letting go of someone you still love, then this song will be relatable.
9. Stronger Than I Was by Eminem
| | |
| --- | --- |
| Genre | Rap/Hip Hop |
| Year Released | 2013 |
| Album | The Marshall Mathers LP 2 |
Of all of the musical artists I could have included on this list, Eminem was the last person I would have expected. While he is mostly known for trying to push buttons, this song is a departure from anything else he has in his catalog. This song is filled with pain, heart, and emotion.
Throughout this track, Marshall Mathers recalls how in love he was with his ex-partner. Unfortunately, the breakup devastated Eminem to the point where he felt like he was going to die. Thankfully, he didn't. Instead, as the song reiterates, the breakup only made him a stronger person in the end.
10. Ghost by Katy Perry
| | |
| --- | --- |
| Genre | Pop |
| Year Released | 2013 |
| Album | Prism |
Katy Perry is known for giving us upbeat songs about female empowerment and having a good time, so why should a song about letting go of an ex-partner be any different? Although the lyrics are indicative of a breakup, the beat indicates that she is glad it's over.
Sadly, her ex has taken the cowardly route and breaks up with her over a text message. Trust me when I say that Katy did not take kindly to this. She has let go of the past and has moved on with her life, stating that her former love is nothing more than a ghost to her now.
11. Apologize by Timbaland featuring OneRepublic
| | |
| --- | --- |
| Genre | Pop |
| Year Released | 2007 |
| Album | Shock Value |
We have all heard the expression "too little, too late" on more than one occasion in our lifetimes. Well, this song is the musical equivalent of that expression. Timbaland and OneRepublic tell us the story of a woman who is constantly putting her partner down, and he has had enough.
Eventually, she realizes that she is coming dangerously close to becoming single again. At this point, it is made clear that it is too late for apologies. He is deciding to move on to a better life without her. Although this is painful, it is necessary. While he still loves her, I'm afraid that is another case of "too little, too late."
12. Let Her Go by Passenger
| | |
| --- | --- |
| Genre | Pop |
| Year Released | 2012 |
| Album | All the Little Lights |
This song puts a new spin on the old saying, "You don't know what you got until it's gone." In this melancholy tune, Michael David Rosenberg gives several examples of things that you don't appreciate until you no longer have them. Sadly, this also includes romantic partners.
Rosenberg's vocals on this song are spot on, perfectly matching the mood in the lyrics. When he sings, "You see her when you close your eyes. maybe one day, you'll understand why everything you touch surely dies," it punches you in the gut with an overwhelming sadness. He has no choice but to let her go.
13. Happier by Ed Sheeran
| | |
| --- | --- |
| Genre | Pop |
| Year Released | 2017 |
| Album | ÷ |
There are some truly complex emotions behind this simple song by Ed Sheeran. In this song, Ed tells us the story of a man who loves a woman so much that he is willing to let her go because he knows that he is not good for her. It must have taken a lot of soul-searching to reach that conclusion.
Although the message in this song is both sorrowful and touching, its beauty is in its simplicity. Backed only by a piano and an acoustic guitar, Ed Sheeran painfully delivers this crushing blow, "Promise that I will not take it personally, baby, if you're movin' on with someone new."
14. I'm Movin' On by Rascal Flatts
| | |
| --- | --- |
| Genre | Country |
| Year Released | 2000 |
| Album | Rascal Flatts |
Gary LeVox and Rascal Flatts Take the concept of moving on literally in this tune. You can tell that he has made his fair share of mistakes in his lifetime, and he is ready to put the past behind him and move on, just as the title indicates. I'm sure that most of us have found ourselves in this situation.
This song was able to capture my attention from the very first lines, which are "I've dealt with my ghosts and faced all my demons, finally content with a past I regret." These are lines that only someone who has been to Hell and back can deliver with such emotion and still not break.
15. Take Care by Drake & Rihanna
| | |
| --- | --- |
| Genre | Rap/Hip Hop |
| Year Released | 2011 |
| Album | Take Care |
The reason that I enjoy this song is that it puts a new spin on a familiar story. Instead of a couple breaking up and moving on with their lives, this is the tale of a woman who has had her heart broken, and a man telling her to move on and that he is there for her. The world needs more people like this.
Of course, the guy telling her to move on is deeply in love with her. He hates the fact that she is hurting and will do anything within his power to take that pain away. He's not rushing her. He's just letting her know that he will be there when she is ready.
16. Don't Look Back in Anger by Oasis
| | |
| --- | --- |
| Genre | Alternative |
| Year Released | 1995 |
| Album | (What's the Story) Morning Glory? |
When Oasis was introduced to the world in the mid-1990s, they were touted as the second coming of The Beatles. However, by the time they released their sophomore album "(What's the Story) Morning Glory?" they were growing into their own sound with tracks like this while still paying homage to John Lennon and Yoko Ono.
In this song, Noel and Liam Gallagher take lead and back vocal duties as they sing about a guy who wants a girl who doesn't want him. Alas, he finally lets go as he sadly sings the lyrics, "My soul slides away, but don't look back in anger. Don't look back in anger, I heard you say." At least they're not bitter about it.
17. Stronger (What Doesn't Kill You) by Kelly Clarkson
| | |
| --- | --- |
| Genre | Pop |
| Year Released | 2011 |
| Album | Stronger |
This tune from the 2011 album of the same name is all about letting go of bad relationships and becoming a stronger person. Through the course of the song, Kelly Clarkson makes it clear that she is much better off without her ex. The experiences she's been through have made her a fighter.
I love the point that she makes in the lines, "What doesn't kill you makes you stronger. Stand a little taller. Doesn't mean I'm lonely when I'm alone." She has moved on and has found peace in being single. This song is proof that she does not need to be in a relationship to feel good about herself. I applaud that.
18. You Learn by Alanis Morissette
| | |
| --- | --- |
| Genre | Alternative |
| Year Released | 1995 |
| Album | Jagged Little Pill |
In the summer of 1995, Alanis Morissette was all the rage when she made a huge splash with her debut album "Jagged Little Pill." Although the album is primarily known for its lead single, "You Oughta Know," I have always thought that this was perhaps the most underrated track on the album, maybe even her career.
In "You Learn," Alanis takes an introspective and rather mature look at the strange lessons that life has to teach us. Instead of being bitter about lost love and heartache, she takes it as an opportunity to grow and learn. It's a refreshing perspective, and I believe that we could all learn a thing or two from her. I know I have.
19. Someone Like You by Adele
| | |
| --- | --- |
| Genre | Pop |
| Year Released | 2011 |
| Album | 21 |
Make no mistake, Adele is the queen of breakup songs. However, "Someone Like You" is a refreshing change of pace. Like many other songs on this list, this track details a relationship that has not stood the test of time. What makes this song unique is that Adele sincerely wishes her former partner well in his new life. That's something you don't see every day.
Although Adele displays an impeccable talent for songwriting, her vocals are what make this song so amazing. Her voice can shift seamlessly from a subdued whisper to belting out a powerful chorus effortlessly. Her vocal talent is practically unmatched. The sincerity she displays in this song is unmatched by any song on this list.
20. You Go Your Way by Alan Jackson
| | |
| --- | --- |
| Genre | Country |
| Year Released | 2012 |
| Album | 30 Miles West |
"You Go Your Way" is a prime example of why Alan Jackson is considered to be country music royalty. He takes what could be a devastating moment and turns it into something that makes you laugh. Apparently, his wife wants to leave him, and he is happy to oblige her.
This is where he takes what could be a typical country song and puts an Alan Jackson spin on it. He bids her farewell by telling her "You go your way, and I will go crazy." Haven't we all been there before? Call it a hunch, but I think that he will be just fine moving on to a new life without her. Either that, or he'll go crazy.
21. Landslide by Fleetwood Mac
| | |
| --- | --- |
| Genre | Rock |
| Year Released | 1975 |
| Album | Life Becoming a Landslide |
This semi-autobiographical song was written by Stevie Nicks about her relationship with her former bandmate, Mick Fleetwood. When the two of them were young, struggling artists, they moved to Colorado to concentrate on writing their music. As you might have guessed, things didn't go nearly as well as they had hoped.
Stevie Nicks worked a job as a waitress while Lindsey Buckingham stayed home and wrote music. After work, the two wrote music until the early hours of the morning. This put a serious strain on their relationship. Mick Fleetwood left Stevie Nicks stranded in Colorado. This song was her way of getting her emotions out and letting go of the past.
22. Fast by Luke Bryan
| | |
| --- | --- |
| Genre | Country |
| Year Released | 2015 |
| Album | Kill the Lights |
"Fast" is a song that tackles the subject of how everybody is always in a hurry. We all want things that go fast, whether it's your internet speed or the car you're driving. In this tune, Luke reminds us that sometimes it is better to let things go and enjoy the moment before it passes.
I'm sure that most of us have made this mistake on more than one occasion. We often get so wrapped up in our everyday lives that we don't take the time to smell the roses. Sometimes, we just have to let go of our controlling nature and take the moment slowly.
23. Stronger by Britney Spears
| | |
| --- | --- |
| Genre | Pop |
| Year Released | 2000 |
| Album | I Did It Again |
Britney Spears has had her fair share of hits, and "Stronger" is no exception. This is a tragic story about a girl who is gradually broken down by her partner. She finally musters enough courage to break away from the relationship. However, this is not your typical sad tale. Not this time. She's not about to let this destroy her.
Instead, Brittany points out the fact that she is growing stronger by the day. I have never heard her sing with such conviction as when she sings "Stronger than yesterday. Now, it's nothing but my way. My loneliness ain't killing me no more." That's when you know she has managed to truly let go and be free.
24. Bye Bye Bye by N'Sync
| | |
| --- | --- |
| Genre | Pop |
| Year Released | 2000 |
| Album | No Strings Attached |
During the boy band craze of the early 2000s, N'Sync delivered the ultimate farewell song with "Bye Bye Bye." As you would expect from the title of the song, this catchy tune is about somebody who has had enough of their partner and is ready to let go of the relationship.
All of the guys in the band harmonize well together, which makes this song such an infectious track. When you hear them sing the lines"I'm giving up, I know for sure. I don't want to be the reason for your love no more," you know it's time to let go and say goodbye. This has got to be one of the catchiest songs about letting go ever.
25. I Don't Wanna Go On With You Like That by Elton John
| | |
| --- | --- |
| Genre | Pop |
| Year Released | 1988 |
| Album | Reg Strikes Back |
Of all of the songs on this list, this is perhaps the most peculiar. The song is about two partners in a relationship, although one of the people involved would like the relationship to be open. As you may have guessed, the other individual wants the relationship to be exclusive. Obviously, this doesn't work for both people.
In this song, Elton John makes it evidently clear that he is not happy with this situation as he sings the line, "I just want to tell you, honey I ain't mad, but I don't want to go on with you like that." In typical Elton John fashion, he pulls this off spectacularly, as he does with everything.
26. I Will Always Love You by Whitney Houston
| | |
| --- | --- |
| Genre | R&B/Soul |
| Year Released | 1992 |
| Album | The Bodyguard (Original Soundtrack) |
With "I Will Always Love You," we see a rare case of a cover song being better than the original recording. Originally recorded by Dolly Parton in 1974, Whitney Houston made this song about ending a relationship uniquely hers. This song is a case study on how to move on, no matter whose version you prefer.
In this song, there are no harsh words or bitter feelings after the breakup. Instead, Whitney Houston does nothing but wish her former lover well. She understands that they are no good for each other, but she strongly professes her love for him despite knowing that they can't be together, and that is love in its purest form.
27. Wrecking Ball by Miley Cyrus
| | |
| --- | --- |
| Genre | Pop |
| Year Released | 2013 |
| Album | Bangerz |
This is the song that got everybody's attention and allowed Miley Cyrus to step out of the shadows of her Hannah Montana character. Throughout this song, Miley tells us how she had her heart broken by someone she wanted to be with more than anything. Love truly does hurt. You might say like a wrecking ball.
She makes no secret that even though she has moved on with her life, she is still madly in love with her ex-partner. While she was the one who wanted so badly to break down his walls, he nearly destroyed her during the course of their relationship. Fortunately, Billy Ray's daughter turned out to be okay.
28. Irreplaceable by Beyoncé
| | |
| --- | --- |
| Genre | R&B/Soul |
| Year Released | 2006 |
| Album | B'Day |
What would a list about moving on be without the Queen Bee? This is the song that had practically everybody in America singing, "To the left, to the left." Not only is this song about moving on after a bad relationship, but it is also female empowerment at its finest. After all, this is Beyoncé.
Far too often, we hear stories about how a man will make his wife or girlfriend feel worthless. However, Beyoncé takes charge in this song, telling her partner exactly how she feels about him. She makes it well-known that she does not need him when she says, "I could have another you in a minute." Tell us how you really feel, Beyoncé.
29. Somebody That I Used to Know by Elliott Smith
| | |
| --- | --- |
| Genre | Folk Pop |
| Year Released | 2000 |
| Album | Figure 9 |
In somebody that I used to know, Elliott Smith makes no secret that he is happy to be out of the relationship. This track is upbeat, fast-paced, and has a folk song feel that makes it incredibly catchy. Elliott keeps it short and sweet simply by saying that he no longer cares to know this person anymore.
Sometimes, we get into a relationship with somebody who undergoes serious changes that leaves us with a complete stranger. That's the feeling I get from Smith when he sings this song. The person has changed so much that he no longer knows them, nor does he care to. They are nobody to him now, nor will they ever be again.
30. It's Too Late by Carole King
| | |
| --- | --- |
| Genre | Soft Rock |
| Year Released | 1971 |
| Album | Tapestry |
Carole King has one of the most unmistakable voices I have ever heard. The single "It's Too Late" tells the tale of a woman who has realized her relationship is over. Sadly, the narrator acknowledges that it is too late to try to save it, although the two of them gave it their best shot.
Although the overall tone of the song is despondent, she is thankful for the experience and ready to move on with her life. This is made clear by the lines, "There'll be good times again for me and you, but we just can't stay together, don't you feel it, too? Still, I'm glad for what we had and how I once loved you."
31. IDGAF by Dua Lipa
| | |
| --- | --- |
| Genre | Pop |
| Year Released | 2017 |
| Album | Dua Lipa |
Although we all know what the acronym IDGAF means, Dua Lipa spells it out clearly to her former partner in this song. This is not your typical song about being an adult and moving on. Instead, she chooses to let him know that she's moving on with two big middle fingers. Yes, she went there.
This song is about someone who caught her partner cheating. While I am well aware that this is not a surprise, especially considering the subject matter, the way that she manages to move on with her life deserves applause. She simply no longer cares. This is the catchiest way I have ever heard someone get cursed out.
32. Praying by Kesha
| | |
| --- | --- |
| Genre | Pop |
| Year Released | 2017 |
| Album | Rainbow |
The first time I heard this song, it caught me off guard. I was not expecting a stripped-down, vulnerable version of Kesha, but that's exactly what she gives us in "Praying." The song is about a man who puts a woman through hell, no pun intended. Instead of being bitter, she prays that he finds peace. I find that to be incredibly profound.
In my opinion, this song epitomizes the act of letting go. Although she has been through the most terrible relationship of her life, Kesha finds enough peace within herself to forgive her ex. That's more than I think I believe I could do. At least, not without a great deal of praying.
33. Don't Follow by Alice In Chains
| | |
| --- | --- |
| Genre | Grunge |
| Year Released | 1994 |
| Album | Jar of Flies |
Much like many other heavy acts on this list, Layne Staley and Alice In Chains slow things down quite a bit and give us a somber look at the pain that comes with letting go of a relationship. This is the most honest and reflective version of Alice in Chains I have ever heard, and the harmonica is an amazing touch.
The song is about a man who has realized that his relationship has come to an end. Rather than choosing to stay and work things out, he decides to leave the past behind and disappear. He is letting go of his relationship and his entire life, and it is conveyed through a flawless performance by Lane Staley.
34. Watching the Wheels by John Lennon
| | |
| --- | --- |
| Genre | Rock |
| Year Released | 1980 |
| Album | Double Fantasy Stripped Down |
I can't believe that I went as long as I did without knowing that this song was written about the breakup of perhaps one of rock's greatest bands ever, The Beatles. I always appreciate this song, but now that I understand the deeper meaning behind it, I think I like it even more.
In this song, John Lennon talks about letting go of the Beatles to pursue a solo career. What I love most about this song is his nonchalant attitude towards what everybody has to say about him leaving the band. He can now see all of the madness because he is on the outside looking in.
35. Something's Gotta Give by Camila Cabella
| | |
| --- | --- |
| Genre | Pop |
| Year Released | 2018 |
| Album | Camila |
I must have uttered the expression "Something's got to give" thousands of times in my life. It's usually what we say when we encounter a situation where there are opposing forces resisting each other; one of them will eventually have to give in. That describes this song perfectly.
In this song, we see one person in a relationship who is trying to save it while the other could care less. As we all know, this never works. The couple in this song knew that they were not right for each other, but they tried to make it work anyway. However, once Camila Cabello had enough, she let go and walked away. She eventually gave up. If you're looking for songs about moving on to add to your playlist then this is a great option.
36. Who Needs You by Queen
| | |
| --- | --- |
| Genre | Rock |
| Year Released | 1977 |
| Album | News of the World |
This song is a change of pace for the legendary rock band Queen, which is why it is one of my favorite songs about letting go. In the track, Freddie is tired of being used, and he is ready to end the relationship. As only Freddie and the boys from Queen can, they go out with a bang.
Freddie Mercury is one of the greatest vocalists of his generation. His talent is that you not only hear his music, but you feel it as well. When he belts out the lines, "So naive, you took me for a ride, but now I'm the one to decide," you can't help cheering for him. Take a bow, Freddie.
37. Forever by Lewis Capaldi
| | |
| --- | --- |
| Genre | Pop |
| Year Released | 2019 |
| Album | Divinely Uninspired To a Hellish Extent |
Few singers can match the raw emotion in their songs the way that Lewis Capaldi can. He does that brilliantly in "Forever." This track is about a relationship that has run its course and has sadly come to an end. Both people involved know that it can't go any further.
Rather than being bitter about the relationship ending, Lewis Capaldi reflects on it positively. He is thankful to have had that time with them. When he says, "Darling, nobody said that it would last forever. That doesn't mean we didn't try to get there," it's apparent that he's made peace with it and let it go.
38. Unbothered by Omar Apollo
| | |
| --- | --- |
| Genre | Alternative/Indie |
| Year Released | 2018 |
| Album | Unbothered |
Clocking in at barely over two minutes, this bluesy track is easily the shortest song on this list. Nevertheless, you shouldn't be fooled into thinking that Omar Apollo doesn't have anything to say. While he may be a man of very few words, he manages to get his point across quite effectively.
What surprises me about this song more than anything is that it only has 45 words in the entire song. I guess that Omar Apollo is a man of very few words. But you know exactly what he means when he sings, I don't need what you need. I'm so unbothered by you," in his soulful voice. This song is short but not so sweet.
39. You're Gonna Miss This by Trace Adkins
| | |
| --- | --- |
| Genre | Country |
| Year Released | 2007 |
| Album | American Man: Greatest Hits Volume 2 |
It's a rare occasion when a song can make multiple points in slightly under four minutes, but Trace Adkins manages to pull this off admirably. This is a song about a child who can't wait to grow up and move out of the house and parents who need to let their daughter grow into an adult.
Adkins does a fantastic job of telling the story of a father who only wants the best for his little girl. Eventually, he has to let go of her so that she can start a family of her own. However, he wants her to slow down and enjoy the moments while they are happening.
40. Anymore by Ella Mai
| | |
| --- | --- |
| Genre | R&B/Soul |
| Year Released | 2017 |
| Album | Ready |
Ella Mai delivers one of the most original songs on this list. The best way to describe this song about bidding farewell to an ex is a cross between R&B and Hip Hop. The results are a uniquely refreshing way to tell somebody that you don't want them anymore.
The main point that this song is trying to drive home is that Ella is out living her best life instead of sitting at home and crying for a love she no longer has. She is very succinct when she says "We don't keep in touch anymore 'cause we ain't in love anymore." That's one way to put it.
41. Yesterdays by Guns N Roses
| | |
| --- | --- |
| Genre | Hard Rock |
| Year Released | 1991 |
| Album | Use Your Illusion II |
"Yesterdays" is the ultimate ode to leaving the past behind and letting go. Axl Rose sings about being a naive child and learning a valuable lesson once he was grown. In true Guns N Roses fashion, he realizes that the past is best left far behind you if you are trying to move forward.
Rose continually drives the point home by repeating the line, "Yesterday's got nothing for me." The song also reflects on growing old and wondering about all the lessons life has to offer as time passes. My favorite line in the song is "Some things would be better if we'd all just let them be."
42. My Way by Frank Sinatra
| | |
| --- | --- |
| Genre | Big Band |
| Year Released | 1969 |
| Album | My Way |
Frank Sinatra is known for having an unmistakable swagger and an instantly recognizable voice that is as smooth as velvet. In this song, Old Blue Eyes is reflecting on his life and talking about some of the things he regrets doing in the past. However, he says that there weren't very many.
In a voice that is both powerful and suave, Frank Sinatra manages to drive home the point of this song. While he may have made some mistakes, they were his mistakes to make. He did things on his terms, no matter what he did. I must say, he did it his way, and it was amazing.
43. Blow Me (One Last Kiss) by Pink
| | |
| --- | --- |
| Genre | Pop |
| Year Released | 2012 |
| Album | The Truth About Love |
In true tongue-in-cheek fashion, Pink gives us the ultimate breakup for when we've had our fill of love, fighting, and drama in a relationship. Whatever you do, please don't click on this song thinking it's your typical sad song about a doomed relationship. After all, this is Pink.
This song is about a girl who has had enough and has grown weary of the baggage that comes with her partner. Judging from the lyrics, she has been through hell and just wants to move on with her life. She makes that abundantly clear with the line, "I mean what I say when I say there is nothing left."
44. Nobody To Blame by Chris Stapleton
| | |
| --- | --- |
| Genre | Country |
| Year Released | 2015 |
| Album | Traveller |
Chris Stapleton is the master of writing sad country songs and has a voice that can bring a grown man to his knees. In this song, he is talking about how his relationship has taken a nosedive, and he understands that he has nobody else to blame but himself. He is apologetic but self-aware.
What makes this song so great is what makes just about any other Chris Stapleton song an instant classic. His voice is amazing. When Chris Stapleton says that he has no one to blame but himself for the demise of his marriage, you believe him. More importantly, you hurt along with him.
45. I Am Mine by Pearl Jam
| | |
| --- | --- |
| Genre | Grunge |
| Year Released | 2002 |
| Album | Riot Act |
From the 2002 album "Riot Act," Pearl Jam gives us an incredibly Introspective and thoughtful song about letting go of the fear of death and living your life to the fullest. In his lyrics, Eddie Vedder states that he accepts that he will die one day, but his life is his to live.
In my opinion, this relatively unknown track from Pearl Jam has always been about letting go of the fact that you can't control what anybody else does. You can only control what you do. When he says "I know I was born, and I know I will die. The in-between is mine," it is truly empowering.
46. Farewell to You by White Lion
| | |
| --- | --- |
| Genre | Hair Metal |
| Year Released | 1991 |
| Album | Mane Attraction |
"Farewell To You" is one of those songs that can describe a multitude of scenarios. This song is about parting ways with someone for whom you care deeply. Though you must temporarily part ways, you know that the two of you will eventually cross paths again someday.
The lyrics to this song can apply to both friendships and romantic relationships. I think that part of the beauty of this song is that the lyrics are vague enough for anybody to apply them to their given situation. During a time when bands were more concerned with their appearance, it's nice to hear a song with this much heart.
47. One Last Cry by Brian McKnight
| | |
| --- | --- |
| Genre | R&B/Soul |
| Year Released | 1992 |
| Album | Brian McKnight |
Brian McKnight has the power to break your heart with soulful ballads like "One Last Cry." In just under five minutes, we hear the story of a man who has discovered that his partner has been cheating. Rather than making a scene, he accepts it and moves on.
With a voice that is as smooth as silk, Brian McKnight can paint a picture with words. He puts you directly into his shoes, and you feel his emotions. When he delivers the line "Gotta get over you. Nothing for me to do but to have one last cry," it makes me want to cry.
48. The Dance by Garth Brooks
| | |
| --- | --- |
| Genre | Country |
| Year Released | 1989 |
| Album | Garth Brooks |
While I am sure that everybody reading this is very familiar with this Garth Brooks track, I would be remiss if I didn't include it. In the song, Garth Brooks reflects on a past relationship that did not stand the test of time. However, instead of regrets, he appreciates the time they had together.
Although there are many lessons that you could take from this song, the main point that Garth Brooks is trying to make is that you should enjoy the present without worrying about what may happen in the future. This song is about letting go of the past and enjoying the memories instead of being bitter.
49. Consider Me Gone by Reba McEntire
| | |
| --- | --- |
| Genre | Country |
| Year Released | 2009 |
| Album | Keep On Loving You |
Reba McEntire has a way with words. When she sings a song about a couple who has drifted apart, you feel it down in your soul. The song is about a woman who suspects that her husband is not being faithful. Instead of wallowing in self-pity, she decides to let go and leave.
So, why do I like this song so much? I like this song because rather than sitting around and feeling sorry for herself, Reba stands up for herself when she tells her partner, "If you think you can do better than this, then I guess we're done. Let's not drag this on. Consider me gone."
50. Your Time Is Gonna Come by Led Zeppelin
| | |
| --- | --- |
| Genre | Rock |
| Year Released | 1969 |
| Album | Led Zeppelin I |
If I gave an award to the band that was least likely to have a song on this list, Led Zeppelin would take the proverbial cake. However, "Your Time Is Gonna Come" is proof that not even the legendary Robert Plant is immune to heartache as he discovers that his partner is cheating.
I know that you're probably thinking that you've heard this story before, but I doubt that you've ever heard it told this way. The song begins with an organ and an acoustic guitar. The choir-like chorus closely resembles something you would hear in church, and Led Zeppelin is truly a religious experience.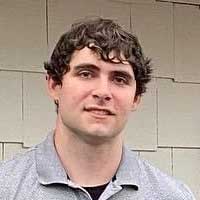 Hi, my name is Kevin and I'm from Butler, Pennsylvania. I've been obsessed with music and audio gear for as long as I can remember. I started this website to help people find professional advice related to a wide range of audio topics. We have a number of Audio Engineers on our team who have been designing and fixing audio gear for decades.