Depending on where you're from, being 18 years old can be amazing! By this age, you've probably already graduated high school and are getting ready to embark on a journey to college or your other plans. Since it's such an important milestone in life, many songs about being 18 have been written over the years.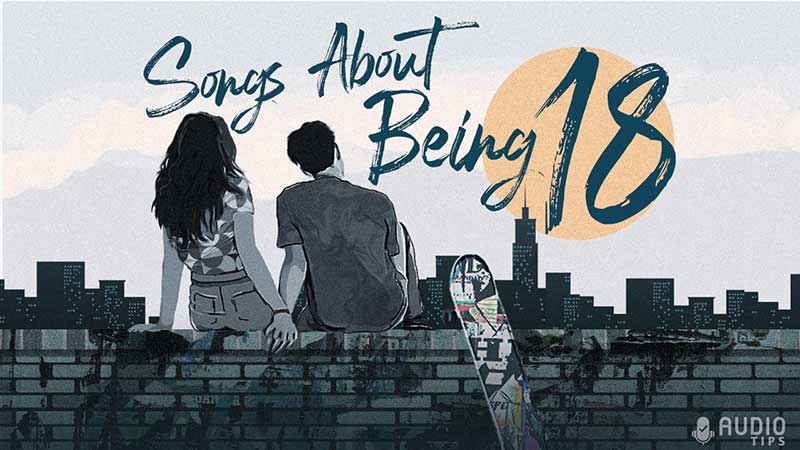 In America, you can drive, get a job, get tattoos, live on your own, make your own legal decisions and even join the military without asking anyone else for permission. No longer considered a child, you're free to make your own choices and potentially start the life of your dreams! But becoming an adult can also be a scary time as well. There are so many unknowns, and now you're responsible for yourself. That can be a frightening realization! Luckily for you, we've been there, and so have these amazing artists!
1. She's Only 18 by The Red Hot Chili Peppers
| | |
| --- | --- |
| Genre | Alternative Rock |
| Year Released | 2006 |
| Album | Stadium Arcadium |
Many current adults claim that they used to dream about being older when they were kids. And many admit that they tried to grow up way too fast. "She's only 18" is a look into the life of someone trying to do just that. The singer is describing a girl who is trying to be and act older than she is. But adulthood isn't always pretty, and she isn't ready for everything she encounters. In a 2006 issue of Rolling Stone magazine, Anthony Kiedis of The Red Hot Chili Peppers claimed that this song was about his then-girlfriend, Heather Christie.
2. 18 by 5 Seconds of Summer
| | |
| --- | --- |
| Genre | Pop |
| Year Released | 2014 |
| Album | 5 Seconds of Summer |
We're not going to lie, this song is kind of cringe. But it also has a lot of humor, and the humor comes from its relatability. Because being 18 can be humorous and cringe in real life! And who hasn't crushed on an older person? The boy in the song has his heart set on a girl who is a year older than him. She's 18. Since he can't speed up time to turn 18 sooner, he's jumping through hoops to prove he's mature enough to be with her. Let us make it clear that he's not.
3. 8Teen by Khalid
| | |
| --- | --- |
| Genre | Pop, R&B |
| Year Released | 2017 |
| Album | American Teen |
The age of 18 is usually a time of change. You're growing up! But that change can also be awkward if you are still in your mom's house (we aren't judging, have you seen this economy?) It would probably be hard to do adult things (like having a serious relationship) when you've still got a curfew or have strict parents. Poor Khalid knows all about it. The song is about a weird time in his life when he was falling in love but still lived at home. He's feeling torn between being a kid and missing his true love.
4. Eighteen by Bow Wow
| | |
| --- | --- |
| Genre | Rap, Hip-Hop |
| Year Released | 2003 |
| Album | Unleashed |
Daydreaming about your 18th birthday is common for teenagers. Fantasies revolve around the fun, the people, the music, and the freedom. What's not as common is the way young Bow Wow talks about celebrating HIS birthday. Seeing as the rapper had made millions before he even turned the big 1-8, his fantasies are a bit bigger than music and parties (although he still mentions them). Expensive cars, mansions, and older women make up most of the song. But hey, the kid is having fun. Wait, we mean the MAN is having fun, and that's what birthdays are about, right?
5. I'm Eighteen by Alice Cooper
| | |
| --- | --- |
| Genre | Heavy Metal |
| Year Released | 1971 |
| Album | Love it to Death |
If you told current 18-year-olds to describe Alice Cooper, descriptions of his black eye makeup, long rockstar hair, dramatic outfits, and raspy voice would probably be the first things they mention. The rebellious anthem, "School's Out," would more than likely make an appearance as well. They would certainly be surprised to learn that Alice's most important song is the inspiring "I'm Eighteen," which launched his career. Alice sings about being "in the middle" between childhood and adulthood. He has "a baby's brain" and "an old man's heart" and the confusion and doubt that come with being at such an age.
6. Blooming 18 by Ace of Base
| | |
| --- | --- |
| Genre | Europop |
| Year Released | 1995 |
| Album | The Bridge |
Being 18 years old is a hard age to navigate. On the one hand, you have people telling you you're an adult. Your parents probably expect you to make adult decisions about your future, such as going to college and choosing a career. But on the other hand, they may criticize your decisions and treat you like a child! Ace of Bass mentions that they still can't do certain stuff, such as dye their hair, pierce their body or wear tight clothes, and their generation was called "soft." It's a song about the whiplash I experienced while being 18.
7. 18 by One Direction
| | |
| --- | --- |
| Genre | Folk Pop |
| Year Released | 2014 |
| Album | Four |
Honestly, this is one of our favorites. Ed Sheeran wrote it and the guys of 1D perform it. You know it's going to be great. But to further convince you, the lyrics are also pretty great on their own. It's a story of a young love that eventually ended. But the energy and the intense feelings remained. Now the narrators (the guys) look back and realize they want to feel that way again. They want the exciting and hopeful feeling of being in love at 18 back. They talk about rekindling the relationship and trying again now that they're older.
8. 18 and Life by Skid Row
| | |
| --- | --- |
| Genre | Glam Metal |
| Year Released | 1989 |
| Album | Skid Row |
A cautionary tale, this retro rock song is about a young guy who lived life on the edge. The main character was from a bad home on the wrong side of the tracks, and his misfortune seemed to follow him even after striking out on his own. And admittedly, his bad luck was only made worse by his alcohol-influenced bad decision-making. The lyrics "18 and life" symbolizes his current age and the assumed miserable life he seems destined to lead. Things come to a tragic head when the main character decides to fire celebratory shots into the air during a drunken night.
9. 18 Till I Die by Bryan Adams
| | |
| --- | --- |
| Genre | Rock |
| Year Released | 1996 |
| Album | 18 Til I Die |
You're only as old as you feel, right? Well, Bryan Adams certainly seems to think so! This no-qualms-about-being-cheesy song is a testament to Bryan's commitment to being forever young, at least in his mind and soul. He tells us that he refuses to lose his zest for life and his youthful ways. He even acknowledges that he knows he is physically aging but that has no effect on his outlook on life. The lyric, "Someday I'll be 18 goin' on 55," seems to say it all. He's staying 18 years old permanently. And we believe him because he's currently 62! This is easily one of the greatest songs about being 18 ever.
10. Dreams of 18 by Lal Meri
| | |
| --- | --- |
| Genre | Electronic |
| Year Released | 2009 |
| Album | Lal Meri |
In all honesty, we were recommended this song but had never heard of it before. But we have fallen in love with it! Lal Meri's voice is smoke and jazz accompanied by mysterious-sounding sitar and electronic ambiance. The song itself is a heartbreaking story of two different people who share one thing in common: a painful past that they're trying to cover up with substances and people. They both dream of being saved, loved, safe, and 18 (it's unclear whether or not they are younger or older than 18) in their trances. Lal ends the melancholy songs by saying that we are all just wishing to be loved.
11. Eighteen by Aaron Pritchett
| | |
| --- | --- |
| Genre | Country |
| Year Released | 2009 |
| Album | Something Goin' On Here |
When you're 18, there are times when you'll feel invincible. After all, you're in your prime and have the rest of your life to live. That fleeting feeling of invincibility makes it easy to see why teenagers get into so much trouble! Aaron sings about all of his glory days, making a ruckus and getting rowdy. He was taking risks, breaking hearts, and flying high! Now that the country singer is older, he looks back on his days as a younger man and all the hell he raised. We aren't that fond of the sort of creepy first verse, though.
12. The One That Got Away by Katy Perry
| | |
| --- | --- |
| Genre | Pop |
| Year Released | 2011 |
| Album | Teenage Dream |
In this song, Katy sings about the love of her life and how they parted ways. What started in young love with a hopeful future together eventually turned into the two lovers going down different paths. But Katy still remembers the nights together, drinking stolen alcohol and listening to rock music. She reminisces on the time when they were making plans and wishing for the same things. Perry even sings about the matching tattoos they got on her 18th birthday. She hasn't moved on, but it seems her ex has (they even had the tattoo removed). That's got to sting.
13. 18 by EXES
| | |
| --- | --- |
| Genre | Pop |
| Year Released | 2016 |
| Album | The Art of Saying Goodbye |
This song was a discovery for us, but we love it! It's a song about the singer being in love when she was 18. She and her lover ended things, and she moved away. But she can't stop thinking about their time together and the places they went to. She doesn't want to assume that her ex even thinks about her anymore as she thinks about them. But she's hopeful that the spark is still there. Would they want to see her if she came back to visit? Would they want to hang out again? Could they fall in love again?
14. Girls Do What They Want by The Maine
| | |
| --- | --- |
| Genre | Electro |
| Year Released | 2008 |
| Album | Cant Stop Won't Stop |
The Maine was a huge hit in the emo and scene kid days, and their music still hits! "Girls Do What They Want" is about a guy who has fallen for an 18-year-old girl. And she knows just what she does to him. He doesn't want to be into her. He knows she manipulates him just because she knows she can. But he just can't stay away from the Queen of Mean! The young lady has an inexplicable effect on the poor guy. He tells us that though the girls can do whatever they want, boys only do what they can.
15. Ocean Avenue by Yellowcard
| | |
| --- | --- |
| Genre | Rock |
| Year Released | 2003 |
| Album | Ocean Avenue |
We doubt you'll find a person who grew up in the early 2000s who doesn't know this song! And that's because it is just so representative of the time and the sound! Lyrics tell the story from the singer's point of view. He and his special someone are 16 and are content spending their nights talking to one another. They turned 18 together, and the talks turned into night walks on the beach. But he had to leave and break her heart. As an adult, he often thinks about her and the feelings she stirred in him.
16. We Made It by David Hugo
| | |
| --- | --- |
| Genre | Pop |
| Year Released | 2021 |
| Album | We Made It |
Has there ever been a time when you doubted that you would reach a certain point in life? David Hugo is letting us inside with "We Made It." The song sounds like it's speaking to a specific person (lover, friend, family, it isn't specific), to the listener, and himself simultaneously. He tells the recipient of the song that he's proud of them for getting this far, especially when there was a time when they thought they wouldn't survive to see the day they turned 18. It's a deep song that everyone needs to hear at least once.
17. Hurricane by Halsey
| | |
| --- | --- |
| Genre | SynthPop |
| Year Released | 2015 |
| Album | Badlands |
Halsey has referred to herself as a "hurricane" in more than just this song ("Gasoline" being an example), but there's a good reason. The artist has been very open with her mental health struggles and documents it in her music. In this song, she recollects a time when she was 18 and interacted with an older man. She's caught in a storm of conflict. She's young and wild and free. She wants to stay uninhibited. But he wants her. She's drawn to him but knows he isn't good for her. Halsey perfectly captures that teenage whirlwind of emotion.
18. The A-Team by Ed Sheeran
| | |
| --- | --- |
| Genre | Pop |
| Year Released | 2010 |
| Album | (Plus) |
Not all 18-year-olds have the time of their lives and look forward to the future. It's a sad truth, but some people spend their last teenage years sad and alone. Ed has always been great at storytelling through his music; this is another example. The main character in this song is a young woman who has a habit that is destroying her life. She resorts to any type of work that will help her support that habit. Ed has known the young woman since she was 18, and he sees her wasting away.
19. The Bucket by Kings of Leon
| | |
| --- | --- |
| Genre | Southern Rock |
| Year Released | 2004 |
| Album | Aha Shake Heartbreak |
This 2004 song was written about the youngest member of the band (Jared Followill) and his problems with fame. At times, the singer seems full of himself and entitled. Other times, he seems overstimulated and annoyed, even with the people who adore him. There are also moments when he feels like fame will be his death, as he refers to a shed in one lyric. It's a balancing act that many mature adults can't get right. The young man is on a rollercoaster of emotion and experiences. And who knows how it will end?
20. She Will Be Loved by Maroon 5
| | |
| --- | --- |
| Genre | Pop Rock |
| Year Released | 2002 |
| Album | Songs About Jane |
This song is about as bittersweet as it gets. The lead singer, Adam Levine, croons about a beautiful but deeply troubled young woman he has grown to know and have feelings for. She's known nothing but pain since she was 18 and seems afraid of a relationship where she may be safe. Adam is her go-to when she needs help or a shoulder to cry on, and he's fallen in love with her. He tries to make her see that she would be taken care of in a relationship with him, but the girl seems hard to convince. So he will wait until she is ready to come to him and be loved the way she deserves.
21. 18 by My Silent Bravery
| | |
| --- | --- |
| Genre | Alternative Pop Rock |
| Year Released | 2018 |
| Album | Willing to Try |
Time has passed for the song's singer, and adulthood has gotten boring and lonely.
He's missing the good old days of Bon Jovi and when girls were obsessed with Patrick Swayze. He misses being able to run on a diet of caffeine and emotion. He misses a time when Madonna was his boyhood crush. He misses being 18 years old and in love. He tries turning on the old songs he used to love to bring back those feelings and memories. As long as he can remember what it felt like to be young, he'll stay young. Even though he's mature and successful now, nothing compares to the feelings that came with his youth and the highs that came with young love.
22. She's a Lady by Forever the Sickest Kids
| | |
| --- | --- |
| Genre | Electro |
| Year Released | 2008 |
| Album | Underdog Alma Mater |
Teenage relationships are tumultuous, to say the least. Two hormone-driven, emotional people, trying to stay together is hard work! It's even harder when one of them claims not to like the other. If you're confused by that last statement, let us explain. The guy and girl in this song are both 18. He claims that she has a lot of flaws (she's a gossip, she starts drama, she's mean), and he hates her. He even says he would trade her in a second. He tells the listener that all they do is fight and argue unless they're hooking up. You would think he should just break up with her, right? Well, he doesn't. He does a 180 and starts singing about how much he loves her and would always take her back in a second. Don't worry, we're confused too.
23. Graduate by Third eye Blind
| | |
| --- | --- |
| Genre | Alternative Rock |
| Year Released | 1997 |
| Album | Third Eye Blind |
Every 18-year-old wants to be successful in some way. But with so many unknowns, how can you be sure you will be? That's the question the band, Third Eye Blind, is asking themselves. They tend to ask questions in their music (example: "How's It Gonna Be?"), but they make a great point. Can they stand up to the guy at work who talks down to them? Can they get themselves off of the street? Will they ever be able to look people in the eye? Is their music going to live on after they're gone? And before all of that, can they even graduate??
24. Eighteen Inches by Lauren Alaina
| | |
| --- | --- |
| Genre | Country |
| Year Released | 2011 |
| Album | Wildflower |
We're not sure if this is scientifically correct, but we like what it means! This story of a song tells about two young lovers who have decided to run away together. It's implied that they're 18 as the boy can drive, they don't seem to be in school anymore, they can work adult jobs, and the girl has to sneak out to keep from seeing her father cry. But let's get back to the story! They head off into the wide yonder with no plans, no family, no jobs, or a place to stay. They are running on love. This is totally something a pair of lovesick 18-year-olds would do (trust us on this). It may not be a smart decision, but the distance between the head and the heart can be a long road.
25. 18th BDay by Mansions
| | |
| --- | --- |
| Genre | Alternative Rock, Indie Rock |
| Year Released | 2011 |
| Album | Best of the Bees |
This very simple, very short song has a very lo-fi, emo feel in the best way. It's never said whether the birthday is the singer's or the girl he is thinking of but either way, they're not spending it together. We don't know what happened between those two, but the singer tells us that the girl no longer likes him. But that fact does nothing to the memories in his head. He sings that even though everything has been said (maybe during the breakup?), things are still okay between them in his mind. It's a sad but sweet song about missing the good times.
Wrap Up:
That does it for this song list, but let us know if we missed any great songs below.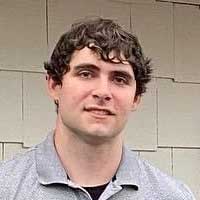 Hi, my name is Kevin and I'm from Butler, Pennsylvania. I've been obsessed with music and audio gear for as long as I can remember. I started this website to help people find professional advice related to a wide range of audio topics. We have a number of Audio Engineers on our team who have been designing and fixing audio gear for decades.