Dancing is a ton of fun. It gets you out of your head and into your dancing shoes, shifting focus away from worries plaguing your day, like deadlines or heartbreak. Finding songs that make you want to dance is extremely helpful because their catchy beats naturally put you into a more positive mood.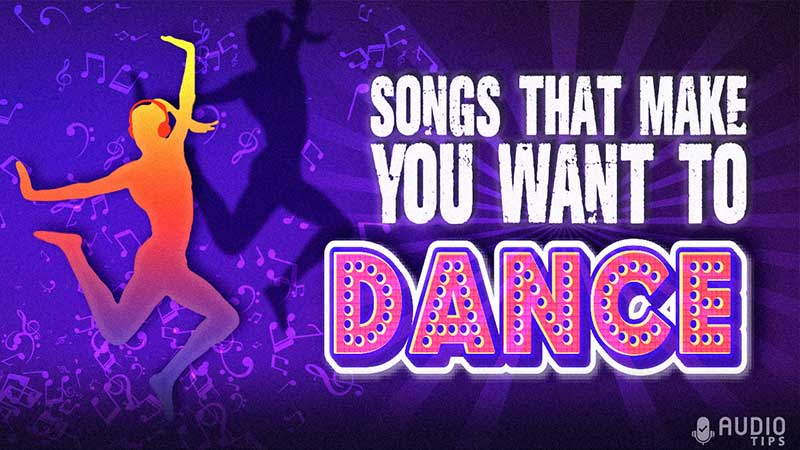 One of the best things about dancing is you don't even have to be good at it. You may start with an errant beat under your fingertips or, better yet, a song that will get you moving. May it be a shy tapping of your fingertips, a silly shimmy, a full-on choreographed affair, or all-out moshing. Simply scroll through the list below, and we're confident you'll find many songs you'll enjoy dancing to.
1. Uptown Funk by Mark Ronson featuring Bruno Mars
| | |
| --- | --- |
| Genre | Funk pop, soul, boogie |
| Year Released | 2015 |
| Album | Uptown Special |
Bruno Mars seems like a favorite of DJ, songwriter, and record producer Mark Ronson. The pair had worked together on three tracks in Mars's second studio album Unorthodox Jukebox before teaming up again for "Uptown Funk." Despite their previous golden working relationship, though, the pair reportedly went through a lot to perfect the song. The result, however, speaks for itself. From its opening line, "Uptown Funk" delivers a fresh hook grounded on Mars' powerful vocals and undeniable swagger. Mars also gets to show off his dancing shoes in the music video, inspiring listeners to get up and groove with him, despite yelling, "don't believe me, just watch."
2. Sugar by Maroon 5
| | |
| --- | --- |
| Genre | Disco, funk-pop, soul |
| Year Released | 2014 |
| Album | V |
"Sugar" by Maroon 5 is more contemporary pop than rock, with an intoxicating mix of disco, funk, and soul setting up the song's addictive groove. The accompanying music video presents a very fun scenario of dancing to the song at a friend's wedding reception. And while that sounds like an event to remember, especially if Maroon 5 themselves are in attendance, it is easy to enjoy the track's slick guitars and synth-heavy stirrings, amped up by Adam Levine's distinctly sultry, high-range crooning. Wedding or no wedding, "Sugar" is a sweet and playful invitation to party and dance the night away.
3. As Long As You Love Me by Backstreet Boys
| | |
| --- | --- |
| Genre | Pop |
| Year Released | 1997 |
| Album | Backstreet's Back |
"As Long As You Love Me" by the Backstreet Boys has long ascended to karaoke legend status. This song is from their album "Backstreet's Back," which is fun and almost campy in the way the best boy band ditties of the late 1990s to early 2000s are. The lyrics promise unconditional, everlasting love, interspersed with solid bass drops and a catchy piano track.
The track is easy to sing along to, with earworm lyrics delivered by the boys' faultless harmonies, and is a joy to dance to, whether you are following the official music video choreography or just jiving to your own version of single-single, double-double arm gestures.
4. The Way You Make Me Feel by Michael Jackson
| | |
| --- | --- |
| Genre | Dance-pop, R&B |
| Year Released | 1987 |
| Album | Bad |
From the wide and varied discography of smash hits from none other than the King of Pop, "The Way You Make Me Feel" should be at the top of the rankings of Michael Jackson songs that make you want to dance. Its slick, doo-wop style beats make it a worthy contender, with special props to how the song was used for a ballet dance number in the 2000 movie "Center Stage." The song's classic R&B stirrings make it a versatile track. You can be a ballet dancer brightening up an otherwise somber number, or just anyone who needs a cool beat for dancing with your friends.
5. Like I Love You by Justin Timberlake
| | |
| --- | --- |
| Genre | R&B, soul |
| Year Released | 2002 |
| Album | Justified |
Since NSYNC, Justin Timberlake has proven himself to be his own brand of hit-maker, having a slew of award-winning and best-selling albums under his belt. It's an impressive discography, and there are a lot of dance tracks to choose from, but there is something to be said about the OG. "Like I Love You" from his debut album "Justified" was a promise of good things right off the bat. Produced by the Neptunes, the song is bursting with funk rhythm, and heavy bass drops married with spry guitar riffs, a solid departure from the man's boy band past. The opening strums with Justin's vocals are made to get your soles tapping, guaranteed.
6. Dancing Queen by ABBA
| | |
| --- | --- |
| Genre | Pop, Eurodisco |
| Year Released | 1976 |
| Album | Arrival |
Whether you learned about the Swedish supergroup ABBA because you grew up listening to their music or from watching the "Mamma Mia" movies, you would surely have heard and loved the track "Dancing Queen." It is the kind of song that, when the opening notes play, people in the room could not help but get up and fall into a coordinated routine. The song is unabashedly disco and dance-pop in its musicality, and band member Agnetha Fältskog reportedly professed to know it would be a hit. After decades of garnering awards and making its mark in pop culture with its euphoric swag, the song has indeed proven itself royalty.
7. Lady Marmalade by Christina Aguilera, Lil' Kim, Mya, Pink
| | |
| --- | --- |
| Genre | Soul, disco |
| Year Released | 2001 |
| Album | Moulin Rouge Original Soundtrack |
The song "Lady Marmalade" is such a quintessential, soulful number that it has been recorded multiple times. From the first demo by disco group The Eleventh Hour, the song was then recorded by American all-female group Labelle in the 1970s, then covered by Italian pop star Sabrina. More current versions include the one performed by spunky girl group All Saints in 1998 and, more recently, by divas Christina Aguilera, Li'l Kim, Mya, and Pink. This 2001 version was recorded for the original soundtrack of the film "Moulin Rouge," and it sounds like the women went all out, delivering sass, sexiness, and impressive vocal runs. Considered a naughtier descendant of the Labelle original, this "Lady Marmalade" version is a certified dance hit.
8. Bad Romance by Lady Gaga
| | |
| --- | --- |
| Genre | Electropop, dance pop |
| Year Released | 2009 |
| Album | The Fame |
Lady Gaga entered the music scene as a fully formed iconic queen. Since her debut, she has delivered massive hits, inspiring fans whom she so fondly calls her little freaks. Following the gilded footsteps of her smash hits "Just Dance" and "Poker Face," Gaga's 2009 song "Bad Romance" comes with lyrics that explore the allure of unhealthy romantic relationships, something that the artist has personally experienced. As one might expect and love from any Gaga hit, the song's musicality shows off the best outcome of an experiment that only Gaga can pull off. It starts off with eerie harpsichords, catches you with a hook, and gets you dancing to the tune of a bad romance.
9. Call Me Maybe by Carly Rae Jepsen
| | |
| --- | --- |
| Genre | Pop |
| Year Released | 2011 |
| Album | Kiss |
Carly Rae Jepsen reintroduced the bubblegum pop summer anthem to girls and boys who may have missed growing up in the era of Britney Spears and Mandy Moore. A great song from Carly Rae's first international album, "Call Me Maybe," is a certified hit, garnering attention and even Grammy nominations for the then-newbie artist. The song reportedly evolved from a folksy tune to pure, unadulterated pop, with lyrics crying about a crush that is hopefully not one-sided. The song has been covered by artists such as Lil Wayne and Cody Simpson, even making it to a performance in the musical TV series "Glee." Give it one listen, and it's easy to get why it is such a fun, snappy pop song that's great to dance to.
10. Gangnam Style by PSY
| | |
| --- | --- |
| Genre | Kpop, pop, electronic dance |
| Year Released | 2012 |
| Album | Psy 6 (Six Rules) Part 1 |
Who can forget the runaway hit that no one expected? Fans of Kpop know quite a lot about how South Korea is home to the catchiest, most intoxicating, and ultimately varied plethora of dance hits from the country's steady crop of talented acts. Artist PSY may not come from the usual boy group mold, but he burst through the world stage in his dark glasses and flashy suits, bringing his unique musicality and spunk with the song "Gangnam Style." Powered by a punching beat and English lyrics that demand repeating, PSY got everyone from Britney Spears to Ellen DeGeneres horse-galloping to the smash dance hit.
11. Stop by the Spice Girls
| | |
| --- | --- |
| Genre | Dance-pop, soul |
| Year Released | 1997 |
| Album | Spiceworld |
The song "Stop" by the Spice Girls is up there in the list of the most iconic tracks by one of the most iconic girl groups. Grounded in the dance-pop genre that the girls do so well and laced with Motown soul, the song is said to tell of the group's woes of being overworked by their management, a cost of their success. Despite this message, the song refuses to be down, and gloomy, barrelling in with a hoppy intro riff that gets feet tapping, matched by the girls' boundless energy, and perfectly rounded up with sassy yet easy-to-follow choreography.
12. Sometimes by Britney Spears
| | |
| --- | --- |
| Genre | Can be multiple genres |
| Year Released | 1999 |
| Album | …Baby One More Time |
Britney Spears is a legend in dance pop, all the way from her smashing debut and decades on until now, with a massive discography from which to choose your dancing tune. "Sometimes" from her debut album "…Baby One More Time" is a prime example of bubblegum pop at its finest. It is joyful, it is sweet, and it is easy to dance and sing along to. The lyrics tell the story of a girl heartbroken and unsure of a guy's affections, contrasted by the song's flowing rhythm and light synths. Like the early Britney hits, "Sometimes" is very much a girl-next-door soundtrack, great for dancing around with your girlfriends.
13. Dynamite by BTS
| | |
| --- | --- |
| Genre | Pop, Disco-pop, Kpop |
| Year Released | 2020 |
| Album | Be |
It's always a good idea to start things off with a bit of "funk and soul," and the boys of BTS were not overreaching when they said it. Released in 2020 when the world most needed a fun, hopping beat to soothe unprecedented anxieties away, "Dynamite" is the first English song released by the Kpop kings. The song opens with a flawless falsetto and a head-bopping beat, grounded by distinct handclaps and synths and flowing to a marching rhythm. Surely that's enough to get anyone dancing, but then the lyrics call you out of your seat with a cheery invite to "dance to the break of dawn."
14. Happy by Pharrell Williams
| | |
| --- | --- |
| Genre | Soul, neo soul |
| Year Released | 2013 |
| Album | Happy |
Sometimes songs are just aptly named, and you know what you are getting from the title alone. Pharrell Williams' massive 2013 hit "Happy" is one fine example. Featured in the soundtrack of the film "Despicable Me 2", the track features, well, happy beats and even happier lyrics. The claps and stomps bring the song a sunshiny kind of life. Pharrell sings about taking a break, claiming whatever gives you joy, and refusing to let anything bring you down because happiness is yours. A stellar pick for dancing in the summer rain and chasing the blues away, "Happy" is one of Pharrell's best and most enduring smash hits.
15. Bootylicious by Destiny's Child
| | |
| --- | --- |
| Genre | R&B, dance, funk |
| Year Released | 2001 |
| Album | Survivor |
It's been said once, and it's been said a million times since this song debuted and dominated charts in 2001, but nobody was ready for this jelly. "Bootylicious" by the supreme queens of Destiny's Child was a cultural reset. Everything in the song was iconic, from "can you handle this?" at the beginning of the track, to the earworm chorus, to the dance harking to Michael Jackson's "Billie Jean." The song was so amazing that the word "bootylicious"' was added to the Oxford English Dictionary. Although the fierce women of Destiny's Child have since parted ways, fans are grateful to have "Bootylicious" as an impeccable part of the group's legacy.
16. Crazy In Love by Beyoncé
| | |
| --- | --- |
| Genre | R&B, soul, hip hop |
| Year Released | 2003 |
| Album | Dangerously In Love |
Since going her own way from the girl group Destiny's Child, Beyoncé has shown the world that she is a force to be reckoned with. She seemed set to prove this with "Crazy In Love" from the album "Dangerously In Love," her debut single as a solo artist. Known for its blaring horns that are perfect for the queen's powerful sashay and a rap verse and adlibs performed by her then future husband Jay-Z, "Crazy In Love" was a chart-topper right off the bat. Its compelling mix of hip hop, soul, R&B, and Beyoncé's dancing and vocals made sure the song was popular with music fans and critics alike.
17. Shake It Off by Taylor Swift
| | |
| --- | --- |
| Genre | Dance-pop |
| Year Released | 2017 |
| Album | 1989 |
A quintessential dance anthem from no less than Taylor Swift, "Shake It Off" is like your own personal, super bubbly, much-needed cheerleader. The happy beats open the song, leading to Miss Swift's fully self-aware lyrics, and from there comes the bridge that reminds you that everything's gonna be alright. By the time you get to the chorus, the experience is jump-up-and-down, toss-your-head cathartic. You should have long been on your feet by then, dancing to your beat and shouting back at Taylor as she tells you to just shake it off. It's a great song to decompress and power yourself up for another day.
18. American by RuPaul
| | |
| --- | --- |
| Genre | R&B, Soul |
| Year Released | 2017 |
| Album | American |
Drag queens know a thing or two about performing and getting their audience pumped up, and who else serves a great dance track but the queen herself? "American" is one of the many hit songs featured in RuPaul's Drag Race. RuPaul has long been serving wake-you-up beats that will get you partying like a drag queen, and her song with the Season 10 girls is no exception. Like most things RuPaul does, the song is a call to love and action, just as much as it is catchy. This earworm will get you tapping your heels and swinging your sequins from the first beat, bopping your head to the snappy chorus.
19. As It Was Name by Harry Styles
| | |
| --- | --- |
| Genre | Synth-pop |
| Year Released | 2022 |
| Album | Harry's House |
The album "Harry's House" feels aptly named with how the tracks do make you feel like you're just hanging out, comfortable in your own living space. The lead single, "As It Was," is a great way to tell this story. With the joyful synths, boppy beats, and Harry Styles' earnest vocals, the track can take you dancing both ways, either as closer to help wind down a stressful day or as a morning jive to get you alive and pumped up for an otherwise gloomy Monday. The song is a great break from Harry's previous angst-ridden hits, a synth-pop number made for the repeat button, and super chill dancing.
20. Bad Habits by Ed Sheeran
| | |
| --- | --- |
| Genre | Dance-pop, Synth-pop |
| Year Released | 2021 |
| Album | = |
The lead single from the much-awaited album "=" ushers in an era of electronic dance music for acclaimed singer and songwriter Ed Sheeran. "Bad Habits" is an interesting departure from his heart-rending, tear-jerker song origins. While his usual acoustic numbers may get you swaying with your woes and tears, "Bad Habits" is a tune fit for clubbing, with bass drops and power synths meant to kick things into gear. Watch out for the tune while on the dance floor or play it with the volume turned up on your car stereo. Either way, Mr. Sheeran showed up with his usual thoughtful lyrics paired with a dance-worthy beat.
21. STAY by The Kid LAROI & Justin Bieber
| | |
| --- | --- |
| Genre | Pop rock, synth-pop, R&B |
| Year Released | 2021 |
| Album | STAY |
"STAY" is The Kid LAROI's first chart-topping song, achieving the number 1 spot on the Billboard Hot 100, and from the first listen, it is not difficult to understand why. Written and performed by LAROI and Justin Bieber (who himself is not a newbie to dance anthems), the song starts off strong and fast, dropping beats with a sultry mix of piano, drums, and synths. LAROI and Bieber play off masterfully with each other's vocals, with lyrics that promise true love if you pay close attention. The result is a modern hit that's easy and fun to dance to.
22. I Love It by Icona Pop featuring Charli XCX
| | |
| --- | --- |
| Genre | Electropop, dance-pop |
| Year Released | 2012 |
| Album | Icona Pop |
There is a dance you can choreograph, and there is a dance where you throw all pretenses away and just jump up and down to it. "I Love It" by Swedish duo Icona Pop featuring Charli XCX is a great example of the latter. From the start, the lyrics are an invitation to let it out and let it all go, and when you reach the chorus, you are invited to scream out, "I don't care, I love it!" By that time, you should already be banging your head to the pop song. The song sounds perfectly irreverent and rebellious, awesome for dancing to your beat.
23. You Only Live Once by the Strokes
| | |
| --- | --- |
| Genre | Garage rock, post-punk revival |
| Year Released | 2005 |
| Album | First Impressions of Earth |
There's nothing like rock music and how it can get people up and dancing to their divergent beat, especially when you drop some good old punk and garage rock mix. The Strokes are masters of the genre, and their lethal hit "You Only Live Once" is armed with drum beats and electric guitar riffs made to get shoulders jiving and soles thumping. Julian Casablancas' raspy voice starts with an almost lazy, seductive crooning until he amps it up to growls and snarls. He may be singing, "oh, don't, don't, don't get up," but with those riffs, that's the only thing to do.
24. Dancing Shoes by Arctic Monkeys
| | |
| --- | --- |
| Genre | Garage rock, post-punk revival, Brit pop |
| Year Released | 2006 |
| Album | Whatever People Say I Am, That's What I'm Not |
The title of the song says it all. The much acclaimed, best-selling debut album of the Sheffield boys of Arctic Monkeys offers a plethora of bold tunes, and "Dancing Shoes" is no exception. Vocalist Alex Turner starts the song off strong with a drum beat that builds and builds. When the chorus hits and the electric guitars join the parade, the only recourse is for you to jump and dance and flail around. The song is perfect for mosh pits in music festivals or in the privacy of your living room while you dance the frustrations and sorrows of a long day away.
25. Me & You by HONNE
| | |
| --- | --- |
| Genre | Dance-pop, synth pop |
| Year Released | 2018 |
| Album | Love Me / Love Me Not |
The alternative and indie rock duo HONNE probably didn't come out thinking they are serving hits that are perfect for choreography, but they were in for a surprise when the South Korean collective Intro Dance Studios danced to their single "Day 1". The result is a collaboration for the music video for "Me & You". Like most of HONNE's discography, "Me & You" is a fun, happy, polished beat, showing off the sunshine tunes that the duo does so well. HONNE writes about pining and loss too, but songs like "Me & You" make you feel like heartbreak doesn't exist, with promises that the rest of the days would be great with just me and you.
26. (I've Had) The Time of My Life by Bill Medley, Jennifer Warnes
| | |
| --- | --- |
| Genre | Soft rock |
| Year Released | 1987 |
| Album | Dirty Dancing: The Original Soundtrack from the Motion Picture |
We can't talk about dancing without mentioning "Dirty Dancing," and we mean the 1987 movie, of course. The soft rock anthem "(I've Had) The Time of My Life" plays in the movie's iconic scene. Anyone who has seen it would have been captivated by the opening lines of crooner Bill Medley, and by the time Jennifer Warnes sings, there would be guaranteed swooning. Even without the movie experience and Patrick Swayze lifting you and turning you around in a winning, choreographed number, the sexy beats and the distinct bass drops would get you on your feet and away from the corner where you don't deserve to be. The movie and the song are both timeless, whether you are dancing in your bedroom or strutting in full regalia across a dance floor.
27. Unchained Melody by the Righteous Brothers
| | |
| --- | --- |
| Genre | Pop, country |
| Year Released | 1965 |
| Album | Just Once In My Life |
Another important milestone in Patrick Swayze's territory is none other than one of the best urban fantasy love stories ever made. The "Ghost" soundtrack is as classic as the movie it was made for and as legendary as that pottery love scene. If you've watched that scene and imagined yourself dancing and swaying with your not-so-ghostly partner, then yes, why don't you? Spectral appearances and potter's clay are optional. The smooth crooning of the Righteous Brothers is the perfect mix of suave seduction, romantic questions, and bold promises of eternal love, sure to get you in the mood for a nighttime swing.
28. One Way Or Another by Blondie
| | |
| --- | --- |
| Genre | Can be multiple genres |
| Year Released | Parallel Lines |
| Album | 1978 |
The band Blondie is up there among rock royalty, and their New Wave sounds make for great dance songs. The track "One Way Or Another" is one such hit. Known for that iconic guitar riff and Debbie Harry's aggressive vocals and big energy to match the creepy lyrics, Ms. Harry reportedly wrote the song inspired by her experience with an ex-boyfriend turned stalker. The song was also used in a pivotal scene in the 2000 cult favorite film "Coyote Ugly," with Piper Perabo dancing to it on top of a bar to calm a rowdy crowd. Now that's an idea. Overall, I really like this song and it's definitely one of those songs that will make you dance even if you don't want to.
29. Love Me Do by The Beatles
| | |
| --- | --- |
| Genre | Rock, pop |
| Year Released | 1963 |
| Album | Please Please Me |
The Beatles are not legends for nothing. Their songs stand the test of time, including the band's official debut single and first ever hit, "Love Me Do." A sentimental track for fans of the band, the song has been recorded three times with different drummers and is marked by the funky opening harmonicas and the vocal duet of John Lennon and Paul McCartney. These days, the song is a favorite in wedding playlists, with its simply joyful beat serving as a good mood-maker for guests, a stellar option for a reception entrance, or even a compatible choice for the couple's first dance.
30. Bang Bang by Jessie J, Ariana Grande, Nicki Minaj
| | |
| --- | --- |
| Genre | Pop, pop soul |
| Year Released | 2014 |
| Album | Sweet Talker, My Everything |
It is always a great idea to gather divas together to deliver a solid dance romp hit. Just from the artist credits of the 2014 summer track "Bang Bang," you know you are getting a great song meant for dancing. The story goes that the song was passed around among the artists Jessie J, Ariana Grande, and Nicki Minaj, who each delivered their unique take on the track. Jessie and Ariana laid down the power vocals and the feisty vocal runs, while Nicki punched the song up with her catchy rap. The song's clapping beat, soulful rhythm, and spunky horns make this a definitive diva dance number.
31. About Damn Time by Lizzo
| | |
| --- | --- |
| Genre | Disco, pop, funk |
| Year Released | 2022 |
| Album | Special |
A song featured in an enduring Tiktok trend, "About Damn Time," is the lead single from singer and rapper Lizzo's fourth studio album. The song's lyrics talk about celebration, which is a welcome theme as the world recovers from the past couple of years. It features a snazzy and happy, funk and pop rhythm, and Lizzo's now popular rhyme in the middle that starts "in a minute." Anyone who has ever hung out on Tiktok would be most familiar with the groovy verse, and the song has indeed gone viral on the social media app with a matching choreography to boot.
Related Article: Songs About Good Times (Top Hits)
32. Hot Girl Summer by Meghan Thee Stallion featuring Nicki Minaj and Ty Dolla $ign
| | |
| --- | --- |
| Genre | Hip hop, rap |
| Year Released | 2019 |
| Album | Hot Girl Summer |
The song "Hot Girl Summer" is a collaboration by rapper Meghan Thee Stallion with fellow hip hop artists Nicki Minaj and Ty Dolla $ign. Released just in time for summer in 2019, the song was the first number one hit on Billboard's Rhythmic Songs for Meghan. The track is pure hip hop and rap energy, with lyrics very much living up to the song's title. The title was pulled from the lyrics of another one of Meghan's songs, and the term was a hit meme and was viral on social media before the song's release, which only helped with its popularity.
33. We Found Love by Rihanna featuring Calvin Harris
| | |
| --- | --- |
| Genre | R&B, soul, electro house |
| Year Released | 2011 |
| Album | Talk That Talk |
Multi-faceted Rihanna started her career with charting albums "Music of the Sun" and "A Girl Like Me", before making her breakthrough with the single "Umbrella" off her third album "Good Girl Gone Bad." Since then, the Barbados native has been unstoppable. In 2011, Rihanna released "We Found Love", an R&B, soul, and electro house track featuring Calvin Harris. It is the kind of song that begs to be on repeat, with its thumpy beat made for dancing in the club. "We Found Love" goes down in music history as one of the most successful tracks in both Rihanna and Calvin Harris' discography.
34. I Wanna Dance With Somebody (Who Loves Me) by Whitney Houston
| | |
| --- | --- |
| Genre | R&B, soul |
| Year Released | 1987 |
| Album | Whitney |
Whitney Houston was one of the best-selling and most loved artists of all time, and her legacy lives on. "I Wanna Dance With Somebody (Who Loves Me)" is just one of her many popular songs. Released in 1987 as the lead single from her second studio album, the eponymous "Whitney," the song was said to have been debated among her producers and even among critics when it was released. Despite this, the fans spoke for its popularity, taking the song to chart-topping heights. The song speaks about wanting to find someone, the One, to dance with, and its R&B and soul tunes transcend the passing decades.
35. Stayin' Alive by Bee Gees
| | |
| --- | --- |
| Genre | Disco |
| Year Released | 1977 |
| Album | Saturday Night Fever motion picture soundtrack |
Some songs define certain moments in time, such as the track "Stayin' Alive" by the Bee Gees, which marks the disco era of the 1970s. Written and recorded for the soundtrack of the hit film "Saturday Night Fever," the song is synonymous with the band. Although the song sounds disco completely and, as such, encourages dancing, the lyrics can take a somber turn that resonates. The band sings of surviving, thriving, and the struggle of it with lines such as "I'm going nowhere, somebody help me." The track remains relevant even today and is considered one of the best songs of all time.
Popular Article: List of Great Songs to Wake Up to
36. Love Shack by The B-52s
| | |
| --- | --- |
| Genre | Pop rock, dance rock |
| Year Released | 1989 |
| Album | Cosmic Thing |
"Love Shack" is such a defining hit for the American New Wave band, the B-52s. Released in 1989 from their fifth studio album, "Cosmic Thing," "Love Shack" is the band's comeback single after a gloomy period in their history wherein they'd lost a band member and also experienced a dip in their popularity. The track is everything a comeback should be. It is a high-energy song, punctuated with blaring horns and marching beats, and has the vocalists giving it their all. The lyrics tell the story of (you guessed it) a shack in Atlanta, with the iconic line shouting about a rusted tin roof.
37. (You Gotta) Fight For Your Right (To Party) by the Beastie Boys
| | |
| --- | --- |
| Genre | Rap, rock |
| Year Released | 1987 |
| Album | Licensed to Ill |
The Beastie Boys are known for their ability to merge rap and hard rock in their tunes. The American band debuted in 1986 with the album "Licensed to Ill," from which came the track "(You Gotta) Fight For Your Right (To Party)," the fourth single released from the album. Often shortened as "Fight For Your Right," the lyrics were meant to be a parody of the irresponsible party culture, but the band had reportedly bemoaned having this message lost on their listeners. Either way, the rap-rock hit is considered one of the best rock songs of all time and is a mainstay in, well, party playlists.
38. Get Lucky by Daft Punk featuring Pharrell Williams, Nile Rodgers
| | |
| --- | --- |
| Genre | Disco, funk, pop, electronic |
| Year Released | 2013 |
| Album | Random Access Memories |
French electronic Duo Daft Punk made their mark in the music industry before their saddening split just this 2021. Off their last studio album, "Random Access Memories," is one of their most memorable hits, the lead single "Get Lucky." The song features American artists Pharrell Williams and Nile Rodgers, who bring their own distinct flavor to the track. Pharrell, for one, is known for his swaggy brand of funk and hip hop elements that he contributed to the song. "Get Lucky" comes through as a mix of disco, house, funk, pop, and electronic music, with lyrics that talk about the lucky break of meeting and connecting with someone.
39. Rehab by Amy Winehouse
| | |
| --- | --- |
| Genre | Soul, R&B |
| Year Released | 2006 |
| Album | Back to Black |
The great English singer and songwriter Amy Winehouse left a trail of sumptuous hits behind, including the funky dance song "Rehab" from her second and last studio album, "Back to Black." Honest and irreverent, the song matter-factly talks about the artist's longtime struggles and refusal to get help. The song was beloved by critics and fans from all over the world and has marked Ms. Winehouse's legacy since her too-soon passing. Despite the somber message and history of the song, it has a soulful, catchy beat that is difficult to ignore, interspersed with Ms. Winehouse's unique tone and vocal color.
40. Beg For You by Charli XCX Featuring Rina Sawayama
| | |
| --- | --- |
| Genre | Eurodance, UK garage |
| Year Released | 2022 |
| Album | Crash |
"Beg For You" is one of the dance tracks that made it big in 2022. Performed by English singer and songwriter Charli XCX and featuring Japanese-British artist Rina Sawayama, the song comes from Charli XCX's fifth studio album, "Crash." Since its release, the track has been dubbed a 2022 must-listen and has topped both critics' lists and dance charts. It has an electronic, Eurodance, and UK garage beat that fits perfectly in a club or at a house party with your friends and inspires the feeling of incandescently pining for someone. This collaboration between the two artists has left listeners begging for more.
Above, we have put together a full playlist of the songs covered on this list for those of you who prefer to listen to music on Spotify.
Wrap Up:
That does if for this article. If you have any questions, comments, or suggestions, let us know in the comments section below.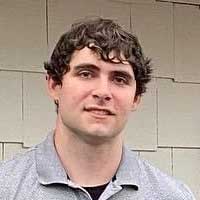 Hi, my name is Kevin and I'm from Butler, Pennsylvania. I've been obsessed with music and audio gear for as long as I can remember. I started this website to help people find professional advice related to a wide range of audio topics. We have a number of Audio Engineers on our team who have been designing and fixing audio gear for decades.