The age of 19 is often overlooked as a milestone. No one thinks it's as important as turning 16, 18, or even 21. We think that being 19 is great, and thankfully many great songs about being 19 have been written over the years! We find it baffling how this age is so often unappreciated, especially since it's the last year of being a teenager.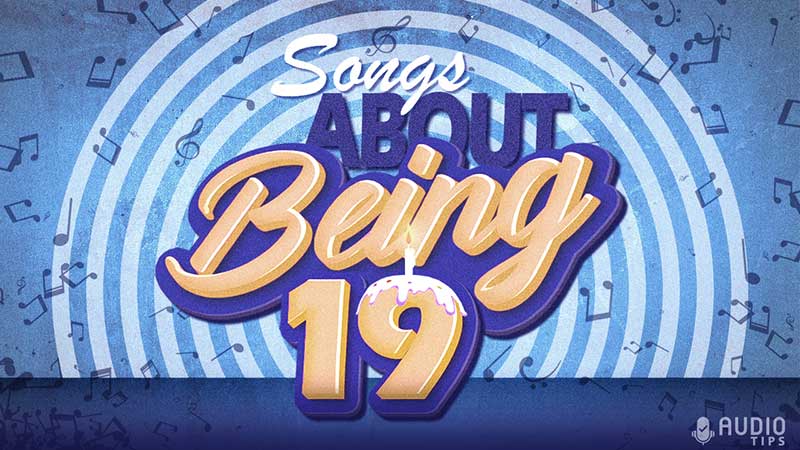 But hey, you get the best of both worlds as you're still a teen, and yet, you're also an adult as well for that entire year. We find that the age of 19 is a sweet spot in life because of those factors! And we weren't the only ones who have come to value that very specific window of time! We've put together a list of great songs about this time in life across all music genres, and we hope they'll help you realize how great this age is!
1. Nineteen by Tegan and Sara
| | |
| --- | --- |
| Genre | Indie Rock |
| Year Released | 2017 |
| Album | The Con |
This song was written by Tegan specifically and is about the ending of her relationship of 5 years. She got into another relationship rather quickly after that, which ended as well. According to her, both times were amazing, saddening, and mystifying. But Tegan was surprised by the fact that despite the difference in her age with each romance, she still felt the same things. Falling in love at the age of 19 was intense and greatly affected her. Yet five years later, she still feels that same intensity with someone new. How could she feel the same way at 26 as she did at 19? Did she learn nothing?
2. Dear John by Taylor Swift
| | |
| --- | --- |
| Genre | Country |
| Year Released | 2010 |
| Album | Speak Now |
"Dear John" letters are an infamous phenomenon known to many servicemen. The letters are from their beloved wife or girlfriend who may be back home and waiting on them. They're infamous because these letters are almost always about breaking up due to the distance and time away. Taylor's version of a "Dear John" letter is a little different, though. It is believed that she wrote this song for one of her exes, John Mayer. She mentions being 19 at the time of their complex relationship (which was the age she was during their courtship). She claims that the guy in the song has a knack for making people fall in love with him and then leaving them high and dry. So, she took matters into her own hands and decided to leave him first before he could ruin her like all of the other women in his past.
3. Falling Down a Hole by Crywank
| | |
| --- | --- |
| Genre | Folk |
| Year Released | 2016 |
| Album | Don't Piss On Me, I'm Already Dead |
We are truly amazed that we had not found this song sooner. It's insane. It's loud. It's punk (actually, anti-folk). It's angst. What more could you want from a song about your last teenage year? And if you're wondering what anti-folk is, we got you. Anti-folk is a genre made in response to the folk music movement that happened in the 60s. Whereas mainstream music at that time was deep and serious, anti-folk is the opposite. It's crass, chaotic at times, and doesn't take itself seriously at all. This specific song is about the lead vocalist, James, and is a glimpse into his life story.
4. I Don't Like Who I was Then by The Wonder Years
| | |
| --- | --- |
| Genre | Alternative Rock |
| Year Released | 2015 |
| Album | No Closer To Heaven |
Almost everyone has a time in their life when they wish they could back and fix their mistakes. But it's just not possible. The past is the past, and there's no changing it. But changing for the better and acknowledging your shortcomings is a good starting point for gaining forgiveness from those whom you may have hurt. Dan Campbell (vocalist) seems to be in a time of self-reflection as he looks back on his life and sees the error of his teenage ways. He's had a personal renaissance and claims to not be the same person he once was. But has the damage already been done? Is the hope for reconciliation dead and in the ground along with his buried failures?
5. Nineteen by Movements
| | |
| --- | --- |
| Genre | Post- Hardcore |
| Year Released | 2016 |
| Album | Outgrown Things |
Its been proven that parents who try to live vicariously through their children are not doing right by said children. Expectations are not always bad. If your parents want you to make good grades and do your chores, that's healthy. What isn't healthy are parents who expect their children to live out their futures under the thumb of mom and dad. They tell their kids what to study, where to work, and how to live. Ultimately, if that child doesn't follow through or comes up short of those expectations, the feeling of failure can be overwhelming. The singer of this song makes it very clear to his parents that he is not going to live a life dictated by them. He may be 19, but he won't sacrifice his passions for a mediocre life.
6. Fast by Juice WRLD
| | |
| --- | --- |
| Genre | Hip-Hop, Rap |
| Year Released | 2019 |
| Album | Death Race for Love |
Listening to the late Juice WRLD singing about his substance abuse issues, depression, and anxiety is incredibly sad. The rapper seemed to know that his addictions would be the cause of his passing one day, and he mentions it often. Knowing the circumstances surrounding his death, listening to his music feels almost haunting. In this song, he describes his feelings of loneliness and being homesick at the age of 19. He acknowledges that he tries to act like he's perfectly fine, but he's only a teen, and no amount of money or chemicals helps him feel any less alone inside.
7. 19 and Crazy by Bomshell
| | |
| --- | --- |
| Genre | Country |
| Year Released | 2009 |
| Album | Fight Like A Girl |
Looking back on your life can bring up so many great memories. It can also remind you of some pretty cringe stuff you may have done as well (don't worry, we all have too). Some people are lucky enough not to have proof of those reckless days. They can take those memories and turn them into lessons (edited lessons, leaving out embarrassing parts) and pass them down to the next generation while being admired and respected. Then some people have to explain past bad decisions due to their kid seeing their cheap butterfly tattoo from Springbreak of 99! This female duo knows exactly what that feels like! They look back on all of the silly things they've done while being 19 and crazy. But in the end, they realize they don't regret a bit of it.
8. Anything You Want by Spoon
| | |
| --- | --- |
| Genre | Rock |
| Year Released | 2001 |
| Album | Girls Can Tell |
Eleanor Friedberger, the ex-girlfriend of lead singer Britt Daniel, inspired this song. Friedberger is a singer herself, fronting the band The Fiery Furnaces. She doesn't feature in this song, but her relationship with Daniel is the entire theme. The tune seems to be from Britt's point of view, mentioning the two lovebirds reaching their breaking points and their arguments every night. But yet the couple stays together. Britt has said that the song is about the "bigger picture," possibly meaning that even though he and Eleanor have had this hard segment in their relationship, they are still in love. Because despite the rough patch they are going through, he can still remember the exact moment he fell in love with Eleanor.
9. 19 Years Old by Muddy Waters
| | |
| --- | --- |
| Genre | Blues |
| Year Released | 2001 |
| Album | Hoochie Coochie Man |
Muddy Waters is a blues legend, and this is one of his most well-known tunes. He is the main character in this song, and he has fallen for a very young woman. Just like so many other songs that describe this same situation, he doesn't have anything in common with his new fling. She's 19, meaning she is an adult. But she still thinks like a teenager (which is to be expected, duh), and it rubs Muddy the wrong way. He even says she even thinks like a "baby." But he still stays with he because she's so young, attractive, and lively.
Related Article: Hit Songs About Being 18
10. I was only 19 by Redgum
| | |
| --- | --- |
| Genre | Alternative Rock |
| Year Released | 2006 |
| Album | Stadium Arcadium |
A far cry from the songs celebrating youth and possibly mentioning bad decisions, this song is a heartbreaking story from a vet of the Vietnam War. The story follows him from training to the frontlines, where he sees many traumatizing things and loses friends, and back home, where he seems to suffer from health issues (possibly from Agent Orange) and PTSD. Many songs about war tend to focus on the glory and the wins. After all, soldiers are supposed to be stoic and strong. But this song drives home the fact that many soldiers are barely out of their teens when they enlist. And many of those teenagers will come back to a life less than glamorous when they return home.
11. Please Don't Tell My Father That… by Pet Symmetry
| | |
| --- | --- |
| Genre | Emo, power pop, indie rock |
| Year Released | 2013 |
| Album | Runway Looks: The Pet Symmetry Collection (2012-2020) |
19 is an age of confusion. It's the last year of your teens, which means you're an adult, right? But how many responsible adults go around smashing mailboxes, stealing their parents' cars, and breaking glass for no reason at all other than boredom? No, those are the antics of teens who don't consider the consequences of their actions. Amid the fun, there's no time to consider repercussions! But eventually, that adult mindset sets in, and looking back on the chaos you created can cause some regret. And that's where this new perspective song comes in!
12. Perfect places by Lorde
| | |
| --- | --- |
| Genre | Electro |
| Year Released | 2017 |
| Album | Melodrama |
In Lorde's album, Melodrama, most of her songs center around teenage party life. In this song, she seems to be at the end of wanting to be rowdy all of the time. It feels as if she is growing up. But though she may be gaining maturity, she still doesn't seem to know just what to do with herself, and old habits die hard. She still has moments where she does things in the same way she used to. But now, she feels differently when doing those things. Is she different now? If so, what is next for the singer? What does she do now? And where does she go?
13. Coxton Yard by Title Fight
| | |
| --- | --- |
| Genre | Electro, Rock |
| Year Released | 2011 |
| Album | Shed |
Depression is a disease. And just like most diseases, sometimes you need help to fight them. Although the song SOUNDS like a musical ruckus, the lyrics are deep and sad. The singer is 19. He should be full of life and happiness. But instead, he finds himself alone and depressed, often dangerously so. He contemplates different dark fates, and he asks someone (the listener possibly?) if they would mind if he followed through on those contemplations. There's so much energy and rage in the lyrics you're almost afraid that the singer does end up passing away. But, randomly, a train horn blows and catches the attention of the young man. Random as it may be, it reminds the guy that he isn't alone in this world. There are other people. Hopefully, the guy sought help and is doing better now.
14. Nineteen in Naples by Jonathan Richman
| | |
| --- | --- |
| Genre | Rock |
| Year Released | 1998 |
| Album | I'm So Confused |
Going to Europe is a goal for many teenagers. And Italy is specifically dreamt about by many. Italy is known for its amazing food, beautiful architecture, historic art, and, did we say, food? Italy has some good food. So it's no wonder why Jonathan decided to "cross the pond" and head to the big boot itself when he was 19! He expected to see all of the beauty Naples had to offer. Maybe he'd even see Mount Vesuvius? What he probably didn't expect, though, is getting mugged by other teenagers and seeing guys play poker in their underwear. That wasn't in the itinerary.
15. Kilby Girl by The Backseat Lovers
| | |
| --- | --- |
| Genre | Rock |
| Year Released | 2019 |
| Album | When We Were Friends |
It's a classic story of a boy meeting an older girl who is a bad influence yet somehow still leaves him with a great memory. They meet one day while both smoke out in the rain. She needs a ride. He has a car. He has no plans. She doesn't either, but she knows a spot to park and hang out. She is 19, has a nose ring, a fake ID, and has experience. He has no experience but is willing to learn from someone who "knows things." He's dying for her to teach him everything she knows. And she's willing to teach, apparently! They'll waste the afternoon learning together.
16. Heights by The Mountain Goats
| | |
| --- | --- |
| Genre | Electro |
| Year Released | 1996 |
| Album | Nothing for Juice |
Not every memory has to be about some grandiose moment. Sometimes just doing nothing with a certain person is important enough to stay lodged in your brain. There are a couple of lines where the meaning gets a little deeper, moments where there feels like there is some emotional uncertainty. The singer mentions a game and crying but never gets specific. But for the most part, this is just a simple song about being content. The singer and his girl are staring at the ocean, being teenagers, lying in the sand, and letting the world pass them by. And for them, that is enough.
17. Twinkle Lights by The Sonder Bombs
| | |
| --- | --- |
| Genre | Rock, Pop- Punk |
| Year Released | 2018 |
| Album | Modern Female Rockstar |
Please be aware that this song includes themes of abuse. The female singer tells us about her sad childhood and trying to put down boundaries as a young teenager at 14. It's sad that she even had to worry about protecting herself and having boundaries as a kid, but it's a harsh reality. She continues telling us about her life, and she mentions watching her best friend "lose her mind" and her feeling of hopelessness to help her. At 19, she again has to tell someone, "NO." She has finally learned that she is allowed to, and she can say it whenever she feels like saying it. But, even with her newfound courage, her "no" gets dismissed, and she is abused by someone much bigger and stronger than herself. There's a pain in the song, and sadly, the singer seems to dismiss her hurt. She seems to accept that she will always be choking. But she doesn't have to.
18. Jonathan by Adrienne Lenker
| | |
| --- | --- |
| Genre | Folk |
| Year Released | 2014 |
| Album | A-Sides |
This song is about a relationship between a troubled young woman and a man named (you guessed it) Jonathan. It is from the women's point of view. She is trying to contact Jon during what seems to be a panic attack. She tells him that she isn't freaking out; she just wants to speak to him. But then she admits that she also wants to stay with him for a little while, maybe years. And she wants to be a light in his life. He knew her in the past when she was 19. But he doesn't know her now.
19. Once and Never Again by The Long Blondes
| | |
| --- | --- |
| Genre | Indie Rock |
| Year Released | 2006 |
| Album | Someone To Drive You Home |
Well, this is new. We've heard songs where an older guy is attracted to a 19-year-old girl. But this song is about an older woman that is attracted to a 19-year-old girl! Yeah, it is still pretty creepy. We don't understand why these older people can't go for someone their age, but we digress. This song tells about a young woman who is having boy trouble. An older woman gives her advice, saying that the girl doesn't need a boyfriend. But the woman may not be looking out for the girl's best interests she admits that she would love to "feel" her at the end of the song.
20. 19 by Old 97's
| | |
| --- | --- |
| Genre | Alternative Rock, Power Pop |
| Year Released | 1999 |
| Album | Fight Songs |
Teenage relationships can be full of intense feelings, obsession, infatuation, and heartbreak. But all of those extreme feelings make your first love unforgettable. And the singer here is still dealing with the memories of the one that got away. He reminisces on the things they used to do and recalls how he would've spent all of his time in bed with his girlfriend. Going on the lyrics, it seems like their past romance was very much based on being physical, as he seems to mention it often. But he also makes sure to add some sweetness into all of that spicy when he tells his former flame that he knows the only reason they didn't work out is that he was 19. But had they stayed together; he knows they would've been great.
21. Hey Nineteen by Steely Dan
| | |
| --- | --- |
| Genre | Jazz |
| Year Released | 1980 |
| Album | Gaucho |
There's a line from "Dazed and Confused" (spoken by character David Wooderson) that sums up this entire song. It's from the perspective of a man, in his mid-thirties presumably (that's the age that the members of Steely Dan would have been at the time of release), who has become attracted to a 19-year-old girl. He acknowledges that they have nothing in common. She doesn't even know who Aretha Franklin is! But he doesn't seem to care about anything intellectual anyway. Getting physical is his only concern, and the young woman is just his type. The fact that he has to use chemical influencers to break the ice is creepy and not alright, alright, alright. Maybe he should just go after women his age?
22. 19 by Paul Hardcastle
| | |
| --- | --- |
| Genre | Electronic Music |
| Year Released | 2013 |
| Album | Paul Hardcastle |
This song has been controversial since its release in 1985. Using dialogue from a documentary about the Vietnam War, the song focuses on the fact that most of the young men sent to fight for our country were still in their teens. The average age of a Vietnam American soldier was not even 20! And added to that, most of them did not receive a hero's welcome or treatment for their PTSD upon arriving home. The song is set to 80s electro dance/rock music, which feels conflicting for the listener. After all, the lyrics are about young men dying, and yet there's a hip drumbeat in the background. But the contradiction comments on the subject at hand. The teenagers that came back from the fight were wounded, traumatized, and unappreciated. This is one of my personal favorite songs about being 19 of all time.
23. Trouble by Imagine Dragons
| | |
| --- | --- |
| Genre | Alternative Rock |
| Year Released | 2015 |
| Album | Smoke + Mirrors |
Dan Reynolds sings about the journey of a young man in this pick. There aren't any explanations for the song's meaning, but it seems to imply that the singer has decided to set off on his own at the age of 19. He's heading out into the unknown with only a lighter and the prayers of those who care about him. He even talks about the "lost at sea" look on his 19-year-old face in an old photograph. He's not looking for any glitz or glamour. He is simply looking for himself out there in the world. And he doesn't want any trouble.
24. Nineteen and Aimless by Joshua Lee Turner
| | |
| --- | --- |
| Genre | Indie Folk |
| Year Released | 2019 |
| Album | As Good A Place As Any |
There isn't much information about American singer and songwriter Joshua Lee Turner on the internet. There are many videos where he performs covers with his silky voice. And after watching quite a few of them (he's so good), we were hooked! This song is about Turner telling us about himself at the age of 19. He describes the age as a "divide" between his childhood and manhood. But he's not sure he was so great at becoming a man during that time. We aren't sure what happened to his shameless romance, but he claims that he is not "blameless." We need details!
25. We've Been Had by The Walkmen
| | |
| --- | --- |
| Genre | Indie Rock |
| Year Released | 2001 |
| Album | The Walkmen |
This is the first song the band ever wrote together! They wrote it while living together in Harlem, and it has been a fan favorite for many years. The guy in the song says he is glad that he's older. He thinks the retro fad is as ridiculous as the haircut he had at 19. And he remembers being told by someone older that if he worked hard enough, he would be as successful as they were. He now sees everyone's desire to be young again as a trick because he's happy to be an adult, where he can finally live the way he wants and laugh loudly.
26. Reflektor by Arcade Fire
| | |
| --- | --- |
| Genre | Indie Rock |
| Year Released | 2013 |
| Album | Reflektor |
Members of the band have said that this song and the album it comes from were influenced by Haitian Rara music. They have also said the film "Black Orpheus" was a big inspiration as well. The song talks about themes such as alienation, death, and isolation. The singer tells the listener that he and his beloved fell in love when they were 19, but time passed, and he wonders if they are still in love or even just friends. They are connected for sure, but what else is there? Now they just stare at screens. If this is heaven, he needs more.
27. Thumbs by Lucy Dacus
| | |
| --- | --- |
| Genre | Indie Folk |
| Year Released | 2021 |
| Album | Home Video |
Sometimes it takes someone on the outside of ourselves to help put things into perspective. In this song, Lucy hears her girlfriend receive a call. The call is from the girl's father. He hasn't seen his daughter since she was in the 5th grade (she's 19 now), but he wants to meet. It seems as though the girl and her father talk as Lucy mentions the fact that her lover can't say no to her father, even if it breaks her boundaries. They meet the father, and Lucy tries to be emotional support for her beloved. The father mentions things that make Lucy's girlfriend upset, but she doesn't show it. Instead, she keeps smiling and subconsciously digs her nails into Lucy's leg. Dacus is both saddened and in awe at her lover's composure. But she is also on the verge of knocking out the old man.
28. Kick the Tragedy by Drop Nineteens
| | |
| --- | --- |
| Genre | Indie Rock |
| Year Released | 1992 |
| Album | Delaware |
This pick goes on for almost 9 minutes! We didn't realize that until about 5 minutes in (if we're being honest), but the end is a nice little reward for sticking through the rest of it. At the end of the song, you can hear a teenage girl's voice, remembering different moments in her life. She's currently 19, she's not grammatically correct, and sometimes her train of thought is hard to follow. But those things make it even nicer to hear. It feels genuine. We don't know who "Phil" is, and we don't know why her sister kept hitting the clock. But we do know that she is thinking about them. It's as if she is reading from her very real and unedited diary.
29. Val Jester by The National
| | |
| --- | --- |
| Genre | Indie Rock |
| Year Released | 2005 |
| Album | Alligator |
Valentine (Val) Jester is the uncle of the singer Matt Berninger. He's mentioned in other songs on the album as well. This song is a tribute to fathers letting go of their daughters. This particular father is watching as his 19-year-old daughter makes her way to New York. He won't stop her from leaving, but he will dwell on all of the things he should have done while she was still young enough for him to take care of her. Having faith in his daughter to get there, he claims that the most important people in NYC are 19. It's incredibly bittersweet.
30. Special Needs by Placebo
| | |
| --- | --- |
| Genre | Alternative Rock |
| Year Released | 2003 |
| Album | Sleeping with Ghosts |
This song's title and verses with the same wording are a bit controversial. Seeing as "special needs" is terminology usually about someone who is differently abled, using it as a metaphor for being emotionally stunted after a breakup and trying to garner pity from his ex is not in good taste to many. We understand that the singer uses the phrase to convey that he is not well off after being the reason for his relationship ending, but there are other ways to say that. The relationship seems to have started when they were both 19, and it must have been with an amazing girl as he often sings about her succeeding in film and in front of crowds one day.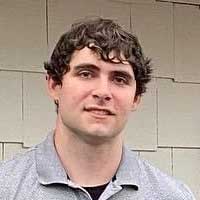 Hi, my name is Kevin and I'm from Butler, Pennsylvania. I've been obsessed with music and audio gear for as long as I can remember. I started this website to help people find professional advice related to a wide range of audio topics. We have a number of Audio Engineers on our team who have been designing and fixing audio gear for decades.