People have always been fascinated with birds and how they can soar across the sky, creating a visual silhouette. Many songs about birds have been written over the years. Some of these songs talk about birds in a literal sense, while other songs talk about birds and their ability to fly metaphorically.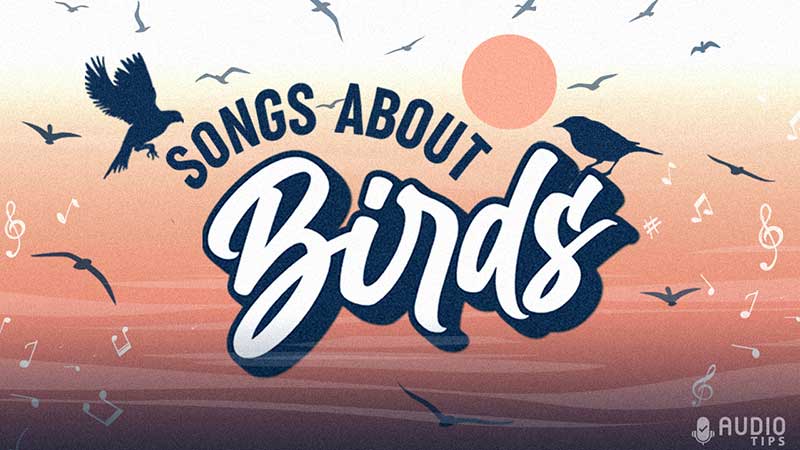 We've included a nice variety of songs from all music genres, so we're confident you'll find many songs you like on the list below.
1. Bluebird by Maranda Lambert
| | |
| --- | --- |
| Genre | Country |
| Date Released | 2019 |
| Album | Wildcard |
Written by American country singer Maranda Lambert, "Bluebird" is a hopeful song despite its elements of darkness. In the song, she talks about the bad things that can happen when life gives you lemons, but the positive message is that she keeps a light on in her soul and a bluebird in her heart. Many believe that bluebirds represent joy and hope and even impending good news. Some even feel that the bluebird represents a connection between the living and the dead. The Country Music Association awarded "Bluebird," the title video of the year.
2. Birds by Imagine Dragons
| | |
| --- | --- |
| Genre | Pop, Alternative/Indie |
| Date Released | 2018 |
| Album | Origins |
Hailing from Las Vegas, Nevada, Imagine Dragons is a band whose music crosses multiple genres, including pop, rock, alternative, R&B, and even hip hop. They are probably best known for the songs "Believer," "Thunder," and "Radioactive." For many, their music is an acquired taste and met with mixed reviews. The lyrics of this song reference the reality that not everything works out and that birds often fly in different directions, but even if they do, there is always hope that they may see each other again.
3. Free Bird by Lynryd Skynyrd
| | |
| --- | --- |
| Genre | Southern Rock, Hard Rock, Rock, Country |
| Date Released | 1973 |
| Album | Pronounced Leh-nerd Skin-nerd |
"Free Bird" appears on Lynryd Skynyrd's debut album, Pronounced Leh-nerd Skin-nerd, which dropped in 1973. In 1974, "Free Bird" was also released as a single. Over time it became the band's signature song and was played at the end of every one of their live concerts, with live versions often exceeding fourteen minutes. As the title suggests, the singer leaves his girlfriend, opting to be a free bird traveling the world.
4. Skybird by Neil Diamond
| | |
| --- | --- |
| Genre | Pop, Country, Movie Soundtrack |
| Date Released | 1973 |
| Album | Jonathan Livingston Seagull |
Neil Diamond, an American singer/songwriter, recorded "Skybird" in 1973. As the fifth track on the soundtrack from the movie Jonathan Livingston Seagull, the lyrics describe the seagull's passion for flying, which was something he chose to pursue against the conformity of his flock. Unfortunately, this passion angered the others in the flock, and the bird was put on trial and eventually cast out forever. The album won a Grammy for Best original score written for a motion picture in 1974.
5. Fly Like An Eagle by Steve Miller Band
| | |
| --- | --- |
| Genre | Rock, classic rock |
| Date Released | 1976 |
| Album | Fly Like An Eagle |
One of three singles coming out of the Steve Miller Band's album of the same name, "Fly Like An Eagle," has relatable lyrics and a soft rock feel. Eagles are incredible birds, and one cannot help but be impressed by watching their incredible wingspan as they soar across the skies. In this song, the singer regrets how time is slipping away. He just wants to soar like an eagle until he's free. The band's singles still enjoy airplay on many classic rock radio stations worldwide.
6. Mocking Bird by Inez and Charlie Fox
| | |
| --- | --- |
| Genre | Soul |
| Date Released | 1962 |
| Album | Mocking Bird |
This tune is another well-known bird song. Written and recorded by Inez and Charlie Foxx, "Mocking Bird" has seen a lot of covers, including Johnny and June Cash, Carly Simon and James Taylor, and country singer Toby Keith and his daughter Krystal Keith. The song also found its way into television as well as movies. Sung as a duet, with the second vocal being somewhat of a syllabic echo of the melody, many artists have performed this piece which was loosely based on the children's lullaby, "Hust Little Baby."
7. The Bird's The Word by The Rivingtons
| | |
| --- | --- |
| Genre | Du Wop, Novelty |
| Date Released | 1962 |
| Album | single |
Most known for their single, "Papa-oom-mow-mow" from 1962, a year later, The Rivingtons released their other hit single, "The Bird's The Word." This novelty song's lyrics initiate a series of dance moves, from jumping to getting on your knees to flapping your arms, all imitating birds. Unfortunately, neither hit song propelled The Rivingtons to remain popular. However, in 1963 a group called The Trashmen, hailing out of Minneapolis, recorded a mash-up track using both of The Rivington's songs, calling "Surfin' Bird" their own creation.
8. Yellow Bird by Norman Luboff Choir
| | |
| --- | --- |
| Genre | Calypso |
| Date Released | 1957 |
| Album | Calypso Holiday |
"Yellow Bird" was recorded as a choral track in the calypso style by the Norman Luboff Choir in 1957. This was the first English version of the original nineteenth lyrical poem, "Choucoune", written by Oswald Durand back in 1883. The English lyrics, written by Alan and Marilyn Bergman, are not a translation of the poem's text but, in fact, completely original lyrics. Harry Belafonte released a different English version, also in 1957, under the title "Don't Ever Love Me." In the Luboff recording, the lyrics tell the tale of a person who feels like a yellow bird, sitting all alone in the banana tree. But as the song progresses, the singer reveals his envy that the bird can fly away while he cannot.
9. Birds by Elton John
| | |
| --- | --- |
| Genre | Country, Pop |
| Date Released | 2001 |
| Album | Songs From The West Coast |
"Birds," recorded by Elton John in 2001, sounds like a deviation from what one would normally expect from his music. With its distinct country-sounding instrumental line and the unrecognizable timbre of Elton's voice, "Birds" lyrics are filled with questions from the singer about all the things he doesn't understand in life. Finally, the singer decides that, just like birds, he needs a quiet place to hide.
10. The Eagle And The Hawk by John Denver
| | |
| --- | --- |
| Genre | Pop, Folk, Alternative/Indie |
| Date Released | 1971 |
| Album | Aerie. |
Starting with a guitar solo that builds in intensity before the vocals begin, "The Eagle And The Hawk" was recorded by solo singer John Denver in 1971. It was also the opening music theme to a documentary of the same name that aired on the ABC television network. It appears on side two of Denver's album, Aerie. It is a hopeful song showcasing the freedom of the birds, and by reaching for the heavens, we can be what we are truly meant to be.
11. Bye Bye Blackbird by Joe Cocker
| | |
| --- | --- |
| Genre | R&B, Soul, Pop, Rock, Blues |
| Date Released | 1969 |
| Album | With A Little Help From My Friends |
Although initially recorded in 1926 by Sam Lanin and his orchestra, Joe Cocker's rendition of "Bye Bye Blackbird," found on the movie soundtrack from Sleepless In Seattle, takes what started out as an upbeat orchestral tune to a soulful, almost gospel feel. It's the perfect lyric to accompany the scene where a young widower can't stop thinking about losing the love of his life. There are over 500 covers of this song. Although this list is heavily populated with instrumental ensembles, Rod Stewart has a vocal version whose style is very much in contrast to Cocker's version.
12. Feed The Birds by Julie Andrews
| | |
| --- | --- |
| Genre | Musicals, movie soundtrack |
| Date Released | 1964 |
| Album | Mary Poppins Movie Soundtrack |
This song from the original 1964 Mary Poppins Movie is a beautiful piece of music both instrumentally and lyrically. Sung by Julie Andrews, who played the movie's title character, she tells of a woman who's down on her luck, throwing feed to the pigeons. Mary Poppins sees the good in everyone and encourages those who are more fortunate to buy bags of bird feed because it only costs a tuppence, or in other words, about two pennies. All of the music from Mary Poppins was written by Richard M. Sherman and Robert B. Sherman.
13. The Bird Dance (The Chicken Dance) by The Emeralds
| | |
| --- | --- |
| Genre | Pop, Novelty |
| Date Released | 1992 |
| Album | All-Time Best |
Although The Emerald's Version of this tune is not the original, the song was composed by Swiss accordion player Werner Thomas in the 1950s. Originally a drinking and dance song from the Oktoberfest celebrations, "The Chicken Dance" has become synonymous with wedding receptions and other public celebrations that have a band or DJ and a dance floor. Easy to learn and fun to do, the song and its dance appeal to both kids and adults.
14. Zip a Dee Doo Dah by James Baskett
| | |
| --- | --- |
| Genre | Movie Soundtrack, Children's music |
| Date Released | 1946 |
| Album | Song Of The South Soundtrack |
For anyone looking for a feel-good song with uplifting lyrics, "Zip a Dee Doo Dah" paints the picture of a perfect day filled with plenty of sunshine and a happy little bluebird who sits on the singer's shoulder. Found on the Disney movie soundtrack, Song Of The South, this movie is based on the Uncle Remus stories about Br'er Rabbit, Br'er Fox, and Br'er bear. The song appears three times throughout the film, first sung by James Baskett, then Bobby Driscoll, and again by an ensemble in the final reprise.
15. Two Sparrows In A Hurricane by Tanya Tucker
| | |
| --- | --- |
| Genre | Country |
| Date Released | 1992 |
| Album | Can't Run From Yourself |
Released as Tayna Tucker's first single from her album Can't Run From Yourself, "Two Sparrows In A Hurricane" is a romantic tale of two lovers who, against all odds, enjoy a lifetime together even though they have many obstacles to overcome along the way. Although their struggles often seemed like two sparrows trying to navigate flying a hurricane and the world seeming against them, true love always finds a way.
16. Snowbird by Anne Murray
| | |
| --- | --- |
| Genre | Country, Pop |
| Date Released | 1969 |
| Album | This Way Is My Way |
Anne Murray, known best as Canada's songbird, included "Snowbird" on her 1969 album and also released it as a single in 1970. With lyrics by Canadian Gene MacLellan, Murray's rendition launched this song into the charts. The lyrics tell the tale of the snowbird singing about the upcoming spring and the end of winter. At first, the song seems hopeful, but sadly, the singer loved someone forever who was untrue, so she wishes she could do as the snowbird does and fly away. Interestingly enough, Elvis Presley recorded a version of the song in 1971.
17. Eagle by Abba
| | |
| --- | --- |
| Genre | Progressive rock, art rock |
| Date Released | 1977 |
| Album | ABBA: The Album |
Swedish rock group ABBA, best known for hits like "Mama Mia," "Waterloo," "Dancing Queen," "Money money money," and an onslaught of others, released this poetic gem, "Eagle," in 1977. The singer thrills over the wonderful bird, the eagle, and dreams of being an eagle herself and spreading her wings and flying. The group thought about releasing "Eagle" as a single in the USA; however, it ended up being withdrawn, perhaps because even with editing, it was still a long track for the times.
18. I'm Like A Bird by Nelly Furtado
| | |
| --- | --- |
| Genre | R&B/Soul, Pop, Indie/Alternative, Electronic dance, Country |
| Date Released | 2000 |
| Album | Whoa, Nelly |
Canadian musician Nelly Furtado wrote "I'm Like A Bird" for her debut album, Whoa, Nelly. It was the first single released from that album. In 2002 Furtado won the Grammy for Best female pop vocal performance. Girlband Little Mix performed their rendition of Furtado's song on The X Factor competition in 2011, giving it an edgier style. The lyrics speak of a relationship where the singer struggles with who she is and warns her partner that even though her love is true, she will likely end up like a bird and fly away.
19. Mockingbird Hill by Patti Page
| | |
| --- | --- |
| Genre | Waltz, Pop, Holiday |
| Date Released | 1951 |
| Album | single |
This mellow waltz number was recorded in 1951 by duo Les Paul and Mary Ford and also by solo artist Patti page. Page's version ended up at the number two spot on the charts, while the duet version peaked at number ten. The style of the song might be best described as a charming little ditty about the joy of waking up each day to the trill of the mockingbird. The lyrics even try to embody the birdsong with "tra-la-la" and "tweedle-dee-dee." The song has had several covers throughout the years.
20. On Eagle's Wings by Michael Crawford
| | |
| --- | --- |
| Genre | Pop, Christian |
| Date Released | 1998 |
| Album | On Eagle's Wings |
Originally written by Michael Joncas in 1969 to be used as a hymn, the lyrics were inspired by bible readings, including Exodus 19, Psalm 91, and Matthew 13. These days, it is used in religious ceremonies like weddings and funerals and is most often associated with the Catholic faith. Two cover versions from cross-over artists Michael Crawford and Josh Groban are likely the most well-known recordings. Michael Crawford, an English singer, played the title character in London's production of The Phantom of the Opera. Josh Groban is a multi-platinum recording artist.
21. The Wind Beneath My Wings by Bette Midler
| | |
| --- | --- |
| Genre | Pop, Movie Soundtrack |
| Date Released | 1988 |
| Album | Beaches Soundtrack |
Winning Grammys for both record of the year and song of the year, this inspirational love song from the movie album, Beaches, was a colossal hit for pop diva Bette Midler. However, Midler's iconic version was not the first recording of "The Wind Beneath My Wings." Singer Lou Rawls released his cover in 1983, a track that starts with Rawls speaking some of the lyrics and then morphing into a more upbeat arrangement less suited to the message than Midler's version, which chronicles the deep friendship between two women who first met as little girls.
22. Bluebird by Sara Bareilles
| | |
| --- | --- |
| Genre | Pop |
| Date Released | 2010 |
| Album | Kaleidoscope Heart |
"Bluebird" is a sad break-up song sung by American pop singer and winner of eight Grammy awards, Sara Bareilles, who is known for her hits "Gravity" and "Brave". The lyrics of "Bluebird" tell the tale of a girl receiving word in a letter that the fellow she was in a relationship with has changed his mind. The singer then compares herself with a bluebird who's ready to spread her wings and fly away. With Bareilles's clear lyric tone and the melancholy of the melody, it's easy to connect with the music and its message.
23. Rockin' Robin by Bobby Day
| | |
| --- | --- |
| Genre | Rock, Blues, R&B, Easy Listening |
| Date Released | 1957 |
| Album | Rockin' With Robin |
One of pop music's most recognizable bird songs of all time is "Rockin' Robin" by Bobby Day. In 1972, in the early days of his career, Michael Jackson also recorded his own version of this boppy dance tune, but Jackson fans didn't really feel this light-hearted little ditty was in keeping with Michael's style. The lyrics imitate bird calls, and the catchy melody over the infectious dance beat is likely what keeps "Rockin' Robin" a fan favorite. The song was even used as an integral piece for one of the scenes in the movie You've Got Mail.
24. A Broken Wing by Martina McBride
| | |
| --- | --- |
| Genre | Country |
| Date Released | 1997 |
| Album | Evolution |
"A Broken Wing," recorded by country legend Martina McBride, became her second number one single after its release in 1998. The song was written by James House, Sam Hogan, and Phil Barnhart. The lyrics tell the story of a woman living in an abusive relationship until one Sunday morning, her husband finds a note on an open window, leading the listener to wonder whether she escaped or committed suicide. But whatever the outcome, we know that even with her broken wing, she still carries her dreams inside.
25. On The Wings Of A Dove by Dolly Parton, Tammy Wynette and Loretta Lynn
| | |
| --- | --- |
| Genre | Country, Spiritual |
| Date Released | 1993 |
| Album | Honkey Tonk Angels |
In 1960, country singer Ferlin Husky's recording of "Wings Of A Dove" reached the number one spot on the country music charts. Years later, three multi-talented queens of country music, Dolly Parton, Tammy Wynette, and Loretta Lynn, realized a dream and recorded an album called Honkey Tonk Angels. "On The Wings Of A Dove" was one of the trio's tracks. With a spiritual message, the dove in the song represents God's pure sweet love for us and hope and strength when times are tough.
26. Blackbird By The Beatles
| | |
| --- | --- |
| Genre | Pop, Blues, R&B |
| Date Released | 1968 |
| Album | The Beatles (also called The White Album) |
Covered 263 times, "Blackbird, attributed to Lennon/McCartney, first appeared in 1968 on The Beatle's self-titled album. The song's lyrics got their inspiration from a real blackbird that Paul McCarney said he heard while in India. As with so many songs about birds, this song uses a blackbird to represent freedom from oppression and troubled times. Other notable covers include Crosby, Stills, and Nash in 1991, Sarah McLachlan in 2002, and on the album, Glee Sings The Beatles in 2013.
27. Caged Bird by Alicia Keyes
| | |
| --- | --- |
| Genre | R&B, Soul, Jazz, Blues |
| Date Released | 2001 |
| Album | Songs In A Minor |
"Caged Bird" is a track by American singer/songwriter Alicia Keyes. It appeared on her debut album, Songs In A Minor, which was number one on Billboard 200 in the United States. Keyes is a classically trained pianist who began writing her own songs at age fourteen. In this song, the lyrics illustrate how the singer feels trapped, like a bird in a cage and on display pretending to be happy. The only respite from this feeling is music. Her songs set her free to fly.
28. Mr. Songbird by The Kinks
| | |
| --- | --- |
| Genre | Rock, Blues |
| Date Released | 1973 |
| Album | The Great Lost Kinks Album |
The Kinks are an English rock band hailing from North London. They have been called one of the most influential 1960s rock bands. Their music is influenced by American rock and roll and British folk, R&B, and country. "Mr. Songbird" is a simple piece with a catchy, repetitive chorus about a fellow who simply enjoys the uplifting tones of the songbird to keep his troubles away. Initially slated for release in 1968 on their album The Kinks Are The Village Green Preservation Society, at the last minute, the track was removed to make room for other tracks, thus suspending its release in the United States until 1973.
29. Bird Dog by The Everly Brothers
| | |
| --- | --- |
| Genre | Rock and Roll, Country, Pop |
| Date Released | 1959 |
| Album | The Everly Brothers' Best |
"Bird Dog" by the Everly Brothers contains a clever mix of lyrics using bird symbolism and characteristics to tell its tale. The singer warns us about another fellow, Johnny, who is on the prowl to take away his girlfriend. With a somewhat comical deliverance, whenever Johnny jokes or sings, he's a bird, but whenever he jokes or sings to the narrator's girl, then he's a dog. Don and Phil Everly began their foray into performing, writing, and recording music in 1956 and are best known for their hit song, "Bye Bye Love."
30. Great Speckled Bird by Johnny Cash
| | |
| --- | --- |
| Genre | Country, Gospel |
| Date Released | 1959 |
| Album | Songs Of Our Soil |
Traditional country/gospel music fans will enjoy this offering by legend Johnny Cash. "Great Speckled Bird" provides a hopeful lyric, written by Reverend Guy Smith and based on the bible's book of Jeremiah 12:9. It was originally written as a hymn. In the song, the singer feels comfort knowing that his name is in God's good book and that at the end of time he will be able to fly up to heaven on the wings of the speckled bird. The song was first recorded in 1936 by Roy Acuff.
31. Birds by Linda Ronstadt
| | |
| --- | --- |
| Genre | Country, Pop, Folk |
| Date Released | 1972 |
| Album | Linda Ronstadt |
A beautiful ballad by Linda Ronstadt, "Birds" lyrics use the concept of flight quite literally, as in flying away from someone when a relationship is over. The song was written by Neil Young, who also released a recording of it in 1970. Over the span of her career, Ronstadt earned many awards, including eleven Grammys, three AMAs, two Academy of Country Music Awards, and even an Emmy award. She has also been nominated for A Tony Award and a Golden Globe.
32. Songbird by Eva Cassidy
| | |
| --- | --- |
| Genre | Folk, Country, Pop |
| Date Released | 1998 |
| Album | Songbird Compilation Album |
Although it was covered fifty-one times, Eva Cassidy's version of "Songbird" is one of the most beautiful arrangements of the tune. In true Eva Cassidy style, the instrumental is a free-flowing guitar arrangement while the vocals are both smooth and powerful, and the harmonies are pure and rich. Inside the lyrics, the songbirds sing like never before, celebrating the singer's deep love for another person. The 1998 compilation album contains all of Cassidy's best-known songs, including "Over The Rainbow," "Fields Of Gold," and "Wade In The Water." Sadly, Eva Cassidy's career was cut too short when she passed away in 1996.
33. Birdhouse In Your Soul by They Must Be Giants
| | |
| --- | --- |
| Genre | Alternative/Indie |
| Date Released | 1990 |
| Album | Flood |
Formed in 1982, They Might Be Giants is a rock duo whose music falls into the Alternative or Indie genre. Their song, "Birdhouse In Your Soul", is probably their most recognizable hit. It is from their first album released by Elektra Records. They are known for their quirky and often humorous lyrics, which in this case, are sung from the viewpoint of a child's blue canary nightlight who watches over the child. Interestingly enough, They Must Be Giants has also recorded five children's albums.
34. Hummingbird Heartbeat by Katy Perry
| | |
| --- | --- |
| Genre | R&B, Pop, Dance/Electric |
| Date Released | 2010 |
| Album | Teenage Dream |
Although not one of Katy Perry's more well-known songs, "Hummingbird Heartbeat", at the first listen, is definitive of Perry's musical style. In the lyrics, the singer talks about a passionate relationship and how the other person gets her so excited that she feels like she has a heartbeat that's like the speed of a hummingbird's wings. All the bird references are metaphorical and actually refer to the intimate relationship between two people.
35. T-birds by Blondie
| | |
| --- | --- |
| Genre | Pop, Punk Rock |
| Date Released | 1980 |
| Album | Autoamerican |
One of the tracks on the rock band Blondie's fifth album, T-birds, did not escalate to a hit single. "The Tide Is High", and "Rapture", from the same album, were the two songs that gave the band its most success. Lead singer, Debbie Harry, recorded one of her most known singles, "Heart Of Glass," in 1978. Although many think the song is about a car, the t-bird actually refers to the thunderbird, a Native American symbol of power and strength.
36. I Like Birds by Eels
| | |
| --- | --- |
| Genre | Alternative/Indie |
| Date Released | 2000 |
| Album | Daisies of The Galaxy |
"I Like Birds," recorded by the American rock band, Eels, seems like a silly little ditty upon first listening to it. However, with some deeper exploration into the lyrics, "I Like Birds" showcases the singer's coping mechanism when the challenges of life become too much. Everything from trophy wives to the traffic downtown to standing in line in a store irritates the narrator, so instead, he just remembers that he likes birds. Since 2000, the Eels have released eleven more albums.
37. When Doves Cry by Prince
| | |
| --- | --- |
| Genre | R&B, Soul |
| Date Released | 1984 |
| Album | Purple Rain |
Doves are usually associated with peace, freedom, and love, so the title of this song is a perfect choice for Prince's song, "When Doves Cry." The lyrics describe his tumultuous relationship and how much he doesn't want to become like his mother and father. On the one hand, doves crying could represent the couple's fighting, but in fact, if one searches for a deeper meaning, it is also a symbol of something that is bad changing to something that is good. No matter how you interpret the lyrics, the song provides a real emotional punch in the gut.
38. Bird Set Free by Sia
| | |
| --- | --- |
| Genre | Pop, Electronic Dance Music |
| Date Released | 2016 |
| Album | This Is Acting |
Somewhat a song of emancipation, "Bird Set Free" by Australian singer/songwriter Sia tells the story of a girl who is finding her true self and singing out loud like a bird set free. This Is Acting is Sia's seventh studio album and boasts such hits as "Alive" and "Cheap Thrills." The lyrics include several bird comparisons, like clipped wings and shouting it out like a bird set free. Sia's album was nominated for a Grammy in the category of Best Pop Vocal Album.
39. Fly Robin Fly by Silver Connection
| | |
| --- | --- |
| Genre | Disco |
| Date Released | 1975 |
| Album | Save Me |
"Fly Robin Fly" is likely more of a dance tune filled with long bouts of instrumental disco music than a song where the lyrics really don't have much of anything to say. The song consists of three completely identical verses, "Fly robin fly, fly robin fly, fly robin fly, up up to the sky." Sung by German disco band Silver Connection the song rose to number one on the US Billboard one hundred in 1975. It also achieved gold status in both the United States and Canada.
40. The Birds Of St. Marks by Jackson Browne
| | |
| --- | --- |
| Genre | Country, Blues, Alternative/Indie, Soft Rock |
| Date Released | 2005 |
| Album | Solo Acoustic Vol. I |
Originally a track on Jackson Browne's Solo Acoustic Volume 1 album, Browne did a proper studio recording in 2014. It appears on his fourteenth album, Standing In The Breach. Considering that Browne wrote the piece when he was a mere eighteen years old, the poetic lyrics have had several interpretations, the most common being that the singer has cared for someone who was troubled, but eventually, nothing he did could help the situation, so he makes the decision to leave, poetically stated in the line "call back all the birds."
41. Little Bird by Annie Lennox
| | |
| --- | --- |
| Genre | Pop, Dance, Pop Rock |
| Date Released | 1992 |
| Album | Diva |
Written and recorded by Annie Lennox, who later became a member of the eighties group, The Eurythmics, "Little Bird" was first released in 1992 on Lennox's Diva album. A year later, it was released again with "Love Song For A Vampire" for the soundtrack for the Coppola film Bram Stoker's Dracula. Like many of the other bird songs, this version also has the singer wishing she could fly away from her troubles like a bird.
42. Nightbird by Labelle
| | |
| --- | --- |
| Genre | R&B, Pop, Rock, Funk |
| Date Released | 1974 |
| Album | Nightbirds |
Labelle's song, "Nightbird," was the seventh track on side two of their album Nightbirds. The big hit from the album, however, was "Lady Marmalade". In the lyrics of this song, the nightbird is a metaphor for someone whose lifestyle was more geared to clubbing and socializing at night rather than an actual type of bird. This was the group's most successful of all their albums.
43. This Little Bird by Nancy Sinatra
| | |
| --- | --- |
| Genre | Country, Pop, Dance |
| Date Released | 1966 |
| Album | Nancy In London |
Sung by Nancy Sinatra, daughter of Frank Sinatra, "This Little Bird" is an observational song where the singer watches a little bird who lives on the wind. He's light and fragile and can fly so high that after a while, humans can't even see him. The singer seems to have an infatuation with the little creature and wonders who sent him down to earth. The song has a sad ending, however, when the bird hits the ground and dies.
44. Birds Of A Feather by Paul Revere And The Raiders
| | |
| --- | --- |
| Genre | Rock, Pop, Alternative/Indie |
| Date Released | 1971 |
| Album | Indian Reservation |
The expression, birds of a feather, refers to like-minded people with similar interests and even personality traits. Paul Revere and The Raiders' song, "Birds Of A Feather," celebrates the childhood memories created between friends of a similar nature. As time goes by, even though their parents don't think they should be together, as the song says, "birds of a feather will always be together." Their album, Indian Reservation, peaked in the U.S. music charts at number nineteen.
45. May The Bird Of Paradise Fly Up Your Nose by Little Jimmy Dickens
| | |
| --- | --- |
| Genre | Novelty, Country |
| Date Released | 1965 |
| Album | May The Bird Of Paradise Fly Up Your Nose |
American country singer, Little Jimmy Dickens, was known for being under five feet tall and for his novelty songs. One of his most popular songs was "May The Bird Of Paradise Fly Up Your Nose," which is the tale of a fellow whose actions insult those around him, even though the listener suspects the insulting behavior is unintentional. The chorus lyrics are what each person in each situation retorts.
46. Three Little Birds by Bob Marley
| | |
| --- | --- |
| Genre | Roots Reggae |
| Date Released | 1977 |
| Album | Exodus |
A real feel-good song, "Three Little Birds," by Bob Marley and the Wailers, has a repetitive chorus that tells the listener that everything is going to be alright. From the music genre, roots reggae, a subgenre of reggae, the subject matter is about the African people and their aspirations. Although "Three Little Birds" appeared on side two of their Exodus album in 1980, it was released as a single.
47. White Bird by It's A Beautiful Day
| | |
| --- | --- |
| Genre | Psychedelic rock, folk rock, jazz |
| Date Released | 1969 |
| Album | It's A Beautiful Day |
Another song full of symbolism, "White Bird," written by David and Linda LaFlamme of the American rock group, It's A Beautiful Day, uses all the bird terminology about being in a cage and unable to fly. In their early days, the LaFlammes didn't have much money, so they spent all their time composing music from their little attic apartment and feeling like they were in a cage. Several of the lines from the song are actual descriptions of what they were seeing through their window.
48. Tennessee Bird Walk by Jack Blanchard and Misty Morgan
| | |
| --- | --- |
| Genre | Country, Novelty |
| Date Released | 1970 |
| Album | Birds Of A Feather |
A silly song with silly lyrics, "Tennessee Bird Walk," was recorded by the country duo of Jack Blanchard and Misty Morgan. The lyrics speculate as to what would happen to birds if there weren't any trees or if birds didn't have wings. What if there weren't any bird baths? If they lost their common sense, would they fly south in the spring instead of the fall? This cute little ditty concludes that the dirty birds would end up doing the Tennessee bird walk in their underwear heading south.
49. Big Bird by The B52s
| | |
| --- | --- |
| Genre | New Wave, Synth Pop, Dance Rock |
| Date Released | 1983 |
| Album | Whammy |
Although more well-known for the songs "Love Shack" and "Rock Lobster," "Big Bird exemplifies the sound one would associate with the B-52s. The song's track begins with a driving dance beat and a series of vocals that resemble bird calls. The group wanted to create a more updated sound on their Whammy album, so they added a drum machine and synthesizers. By the title, one might think the song was about the big yellow Sesame Street character, Big Bird, but in fact, its lyrics represent what it might be like to be under attack.
50. High Flying Bird by Jefferson Airplane
| | |
| --- | --- |
| Genre | Pop, Psychedelic Pop, Folk |
| Date Released | 1974 |
| Album | Early Flight |
Released on Jefferson Airplane's album, Early Flight, which was recorded between 1965 and 1970, in "High Flying Bird," we have another song where someone envies the freedom and flight of a bird in comparison to their own life. Judy Henske originally recorded the song as a single on the B side of her "Charlotte Town" record. Unfortunately, the narrator believes that the only way he will ever be able to fly is if he dies.
51. King Of Birds by R.E.M.
| | |
| --- | --- |
| Genre | Alternative Rock, Jangle Pop |
| Date Released | 1987 |
| Album | Document |
"King of Birds" appears on side two of R.E.M's album, Document. There is much speculation as to the meaning of the obscure lyrics of this piece, but one aspect that stands out is that the singer seems to feel inferior to the giants of the world, and as in so many of the other bird-themed songs, the birds fly away, and the singer would like to do the same. R.E.M was one of the first alternative rock bands to hit the music scene.
52. A Chicken Ain't Nothin' But A Bird by Cab Calloway And His Orchestra
| | |
| --- | --- |
| Genre | Jazz Orchestra, Swing |
| Date Released | 1942 |
| Album | The Hi-De-Ho-Man |
"A Chicken Ain't Nothin' But A Bird" is a great 1940s orchestral jazz tune with lyrics. Not to be taken seriously at all, the song talks about all the ways you can serve chicken, but in the end, the singer concludes that it's nothing special. It's just a bird. Cab Calloway was a composer, conductor, and dancer whose career was associated with the Cotton Club in Harlem.
53. Albatross by Fleetwood Mac
| | |
| --- | --- |
| Genre | Rock, Blues Rock |
| Date Released | 1969 |
| Album | The Pious Bird Of Good Omen |
The only instrumental song on our list of songs about birds, "Albatross," is a guitar solo played by Peter Green on his Fender Stratocaster. He founded the group, Fleetwood Mac. The album name, "The Pious Bird Of Good Omen", refers to the albatross that was killed in Samuel Taylor Coleridge's poem, "The Rime Of The Ancient Mariner." An albatross is a bird found at sea that can fly for long periods of time.
54. Pretty Flamingo by Manfred Mann
| | |
| --- | --- |
| Genre | Sunshine Pop, Rock, Pop |
| Date Released | 1966 |
| Album | Single |
As with British rock group Manfred Mann's other hit, "Do Wah Diddy Diddy," "Pretty Flamingo" describes the object of the singer's affection using the characteristics of a bird, in this case, a flamingo, to describe the female. In this song, the lyrics tell the listener that she moves so fine, like a flamingo, and her hair glows like the sun. It was released in 1966 as a single and remained on the Billboard Top 100 list for eight weeks in the USA.
55. China Bird by Patti Smith
| | |
| --- | --- |
| Genre | Punk, Rock |
| Date Released | 2000 |
| Album | Gung Ho |
"China Bird," by Patti Smith, is the sixth track on her eighth studio album, Gung Ho, and offers a lighter type of song than some of the more heavy tracks that make up a large portion of the album. The lyrics encourage finding a new, better life because destiny is a calling. Smith is known for being as much a poet, if not more than a musician. Critics argue that Smith's earlier music was more true to her punk roots. That being said, "China Bird" is a beautiful ballad with a positive message.
56. Bird Has Flown by Deep Purple
| | |
| --- | --- |
| Genre | Psychedelic Rock, Hard Rock, Progressive Rock |
| Date Released | 1969 |
| Album | Deep Purple |
Recorded by the band Deep Purple, "Bird Has Flown" was included on the band's third album, sometimes known as Deep Purple III. The gist of the lyrics in this tune teaches us the lesson that even though people go through tough times, like beggars who struggle to stay alive, or hermits who are all alone, nothing is worse than losing a lover. Throughout the song, the lyrics repeat, but the lover whose bird has flown catches nothing but grains of sand, flakes of snow, or heartaches.
57. Bird On A Wire by Leonard Cohen
| | |
| --- | --- |
| Genre | Country folk |
| Date Released | 1969 |
| Album | Songs From A Room |
"Bird On A Wire" is one of Leonard Cohen's signature songs. It was recorded in Nashville in 1968. Cohen sings about things he's done that he now regrets and how he plans to make them up to everyone he has hurt. But ultimately, all he wants to be is free like a bird on a wire. The song has had numerous covers, including country legends Johnny Cash and Willie Nelson and Canadian country/pop singer K.D.Lang.
58. Skylark by Linda Ronstadt
| | |
| --- | --- |
| Genre | Jazz, Big Band, Traditional Pop |
| Date Released | 1984 |
| Album | Lush Life |
This beautiful jazz-inspired ballad, sung by eleven-time Grammy winner Linda Ronstadt, has a lovely legato melody with an orchestral accompaniment that truly defines easy listening. Although the piece starts out with what almost seems more like the opening music of a romantic movie, the lilting jazz rhythm begins when the vocals begin. Many will know Ronstadt as the sultry voice of the song "Blue Bayou." "Skylark was written by Johnny Mercer (lyrics) and Hoagy Carmichael(music).
59. How Shall A Sparrow Fly by Ryan Bingham
| | |
| --- | --- |
| Genre | Movie Soundtrack, Country |
| Date Released | 2017 |
| Album | Hostile's Soundtrack |
Included in the soundtrack for the motion picture Hostiles, "How Shall A Sparrow Fly," sung by Ryan Bingham, is taken from the point of view of the film's character Sargeant Malloy, who is a U.S. cavalry officer whose job it is to escort ailing Cheyenne chief Yellow Hawk and his family back to Montana. The music has a touch of an Irish feel to it because when Bingham decided to create a character backstory and the name Malloy was of Irish descent.
60. On The Wings Of A Nightingale by The Everly Brothers
| | |
| --- | --- |
| Genre | Pop, Country, Folk |
| Date Released | 1984 |
| Album | EB 84 |
Written by Paul McCartney, who also played guitar on the track for the rock duo, The Everly Brothers, "On The Wings Of A Nightingale" is a ballad with a bit of an uptempo, detailing how the singer feels like he's flying high above land and sea when he is in love. It was the title track from their album, EB 84. The song made it on the Billboard 100 to number fifty. However, when watching the YouTube video, it seems that perhaps it is, in fact, the classic convertible that actually provides the feeling of flying to the singer.
61. Feeling Chirpy by The Wiggles
| | |
| --- | --- |
| Genre | Children's Music, Novelty songs |
| Date Released | 2003 |
| Album | Top Of The Tots |
A great action song for kids, "Feeling Chirpy," is included on the eighteenth album by the Australian children's group, The Wiggles. The lyrics teach the listener about birds and encourage them to flap their own wings while they sing along. The music is upbeat, and the lyrics are repetitious, which is fitting for songs created for children. Other tracks include songs about animals, firefighters, trips to the doctor or dentist, and even healthy eating. The Wiggles have been performing and entertaining children for twenty-five years.
62. The Twelve Days Of Christmas
| | |
| --- | --- |
| Genre | Christmas carol, Children's Music |
| Date Released | 1780 |
| Album | single |
With lyrics published in 1780, this famous English Christmas Carol is a staple during the Christmas season. It has been recorded by various choirs, singers, orchestras, and ensembles and is an obvious choice for a good old-fashioned carol sing-a-long with its cumulative repetition. It is often considered a children's song, and there is much debate about the actual lyrics and what they represent. Although it appears that the song is simply a list of gifts that the singer has given to his true love, some scholars insist that the gifts represent Christian theology, while others speculate that they represent general types of gifts rather than specific ones.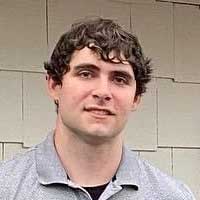 Hi, my name is Kevin and I'm from Butler, Pennsylvania. I've been obsessed with music and audio gear for as long as I can remember. I started this website to help people find professional advice related to a wide range of audio topics. We have a number of Audio Engineers on our team who have been designing and fixing audio gear for decades.