How we dress communicates a lot about who we are as people. Our style reveals things about our personality, class, political views, and much more. It shows the world if we have a rebellious spirit or if we prefer to keep up with the latest trends.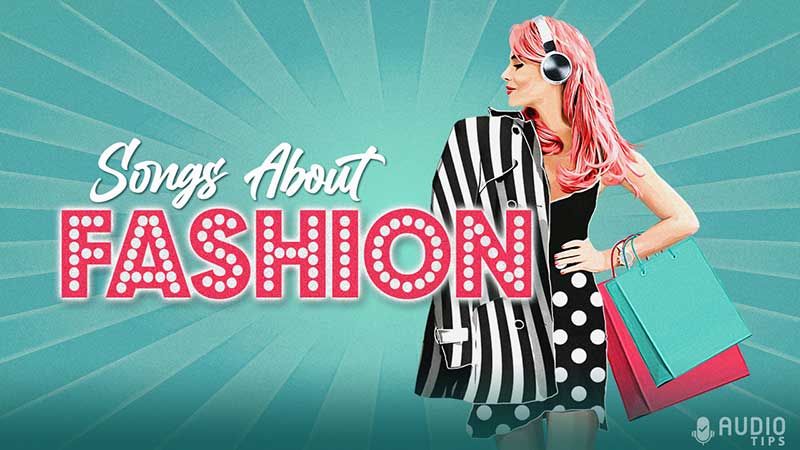 Fashion and music go hand in hand, which is why so many songs about fashion have been written over the years. Each genre is connected to a specific recognizable style, from spiky-haired punks to country singers in cowboy boots.
In this list, we will dive into famous musicians' wardrobes and look around at some of the iconic fashion items and stylistic choices that have inspired popular songs.
1. Diamonds Are A Girl's Best Friend by Marilyn Monroe
| | |
| --- | --- |
| Genre | Jazz Standard |
| Year Released | 1953 |
| Album | Marilyn Monroe: The collection |
Dressed in her iconic pink sleeveless gown, matching gloves, and of course, dripping in diamonds, Monroe plays Lorelai Lee, a showgirl with a taste of the high life who is trying to secure a marriage to an awkward rich man. Monroe's performance in the 1953 movie Gentleman Prefer Blonds is one of the most popular scenes in cinematic history, voted 12th in the list of best song performances of the century. Many other artists have covered it or referenced it, from Madona's Material Girl to Megan Thee Stallion.
2. Raspberry Beret by Prince
| | |
| --- | --- |
| Genre | Neo-Psychedelia, Psychedelic Pop |
| Year Released | 1985 |
| Album | Around the World in a Day |
Nothing was straightforward with Prince. "He would mess with directors," says music video producer Simon Fields, "He would give the impression that they'd be in charge, then halfway through he'd go 'Thank you,' take what he liked and edit it himself. We filmed a whole video, then Prince got a Japanese animator to do a completely different video, and we mashed the two up." Prince was also notorious for hiding secret meanings in his songs, prompting speculation about if the brief coughing fit at the start of the video contained a secret message (nothing conclusive was discovered, despite much analysis).
3. Blue Suede Shoes by Elvis Presley
| | |
| --- | --- |
| Genre | Rock |
| Year Released | 1956 |
| Album | Elvis Presley |
The opening line of Blue Suede Shoes, "One for the money, two for the show," is a nursery rhyme originating from the 1800s, sung to signify the start of games, specifically races. However, the inspiration for the rest of the song is unclear. We know it was written by Carl Perkins, who claims he overheard a man scold his dancing partner for stepping on his shoes ("Uh-uh, don't step on my suedes!"). While Johnny Cash insists he told Perkins about a man he served with in the military who demanded everyone take special care not to scuff up his shoes.
4. Dedicated Follower of Fashion by The Kinks
| | |
| --- | --- |
| Genre | Rock |
| Year Released | 1966 |
| Album | The Kink Kontroversy |
Lead vocalist and songwriter Ray Davis disliked how his song turned out. He felt the band couldn't achieve the right sound, growing so frustrated during recording sessions that he set recording (in those days, a physical tape) on fire. Writing the lyrics has been the opposite experience for him. Davis wrote the entire song on a typewriter in one sitting, and the lyrics were never changed or rewritten. The lyrics include lines from The Scarlet Pimpernel ("They seek him here, they seek him there") and were inspired by an argument he had with someone at a party about fashion.
5. Fashion by David Bowie
| | |
| --- | --- |
| Genre | Post-punk, Funk |
| Year Released | 1980 |
| Album | Scary Monsters (and Super Creeps) |
Bowie discusses fashion and fascism in this 70's hit. "Turn to the left, turn to the right" could be applied to models being photographed but also references military drills. It's been suggested that his references to goon squads could compare to the New Romantic subculture of the 70s, who took their fashion very seriously. Bowie described the scene as an "insidious grim determination to be fashionable, as though it's actually a vocation" and said Fashion expanded on the themes explored in Dedicated Follower of Fashion by the Kinks.
6. Soulful Dress by Sugar Pie DeSanto
| | |
| --- | --- |
| Genre | Rhythm & Blues |
| Year Released | 1964 |
| Album | Down In The Basement: The Chess Years |
This big voice belongs to the 4-foot 11 Sugar Pie DeSanto. Nicknamed "Sugar Pie" by Johnny Ottis (real name Peylia Marsema Balinton), DeSanto made a name for herself touring with the likes of James Brown in the 60s. She was a childhood friend of Etta James and says, "We grew up together. We would sit on the back porch and sing and harmonize." They wrote hit songs together and dueted often. Though now in her late 80s, Sugar Pie DeSanto still regularly performs and dances at her shows.
7. We Don't Have To Take Our Clothes Off by Jermaine Stewart
| | |
| --- | --- |
| Genre | Dance-pop, R&B, Funk |
| Year Released | 1986 |
| Album | Frantic Romantic |
Written in response to the aids crisis, We Don't Have To Take Our Clothes Off soared up the charts in the 1980s. Though Jermaine Stewart sings to a woman in the music video, the song's lyrics don't specify a gender. He simply refers to them as "baby." Stewart had his start in show business dancing on Soultrain, working his way up to being a backing dancer and singer for bands such as The Temptations, The Chi-Lites, and eventually, Culture Club, who helped him record his solo album. He passed away from HIV-related health complications aged just 39.
8. Forever In Blue Jeans by Neil Diamond
| | |
| --- | --- |
| Genre | Country |
| Year Released | 1979 |
| Album | You Don't Bring Me Flowers |
Neil Diamond wrote poems for girls he was crushing on as a teenager. Observing his success, other boys began to hire him to write love poems to girls on their behalf. Diamond credits seeing Pete Seeger perform at his summer camp when he was 16, which sparked his interest in songwriting. He described Forever In Blue Jeans as being about realizing that "the simple things are really the important things." The song went on to be used in a Gap advert, in which Will Ferrell did an impersonation of Diamond.
9. Versace On The Floor by Bruno Mars
| | |
| --- | --- |
| Genre | R&B, Pop |
| Year Released | 2017 |
| Album | 24k Magic |
Mars's team competed to see who dressed the most fly the day they recorded Versace on the Floor. Feeling fancy in his Versace jacket, Mars entered the booth feeling like he wanted to "have some silky Versace sex." But yet, it took a minute to get the song right. In fact, there are 12 incarnations, all with different styles, from a "poolside version" to a "more epic musical track." The ballad version we know today took inspiration from 90s slow jams. And yes, both Mars and Zendaya are wearing custom Versace in the video.
10. These Boots Are Made For Walkin' By Nancy Sinatra
| | |
| --- | --- |
| Genre | Pop, Country |
| Year Released | 1966 |
| Album | Boots |
Hailed as an iconic feminist classic, These Boots Are Made For Walkin' had unexpected beginnings. Writer Mike Hazlewood was in a Texan bar when he overheard an older man talking about his much younger girlfriend. "I am the boss of my house, and these boots will walk all over her the day that I'm not," he heard the man say. Inspired, Hazlewood wrote the song intending to sing it himself, but Sintra asked if she could have it instead. She felt that "coming from a guy, it was harsh and abusive" and would be better suited coming from a woman.
11. Girls on film by Duran Duran
| | |
| --- | --- |
| Genre | Synth Pop, New Wave |
| Year Released | 1981 |
| Album | Duran Duran |
Lyrically, Girls on Film explores the exploitation and dehumanization of models in the fashion industry. Shot mere weeks after the birth of MTV, the original music video was designed to be aired on pay-for tv channels such as Playboy and contained explicit content (topless women, exploration of fetishes), which was never intended to be viewed by mass audiences. But the popularity of MTV meant there was a demand for music videos. After being banned in the UK and US, a second video that was appropriate for daytime viewing had to be made.
12. Old Brown Shoe by The Beatles
| | |
| --- | --- |
| Genre | Rock |
| Year Released | 1969 |
| Album | Hey Jude, 1967–1970 |
"I started the chord sequences on the piano, which I don't really play," says George Harrison, regarding composing Old Brown Shoe, "And then began writing ideas for the words from various opposites: I want a love that's right / But right is only half of what's wrong. Again, it's the duality of things. Yes-no, up-down, left-right, right-wrong, etc." At the time of writing, he had just arrived back in England after spending time with Bob Dylan, whose songwriting style inspired Harrison. He combined this with a musical structure often found in Ska music to create Old Brown Shoe.
13. Name of Song by Band or Artist Suit & Tie by Justin Timberlake ft. Jay-Z
| | |
| --- | --- |
| Genre | R&B |
| Year Released | 2013 |
| Album | The 20/20 Experience |
After being on hiatus from creating music since 2006, Justin turned to Jay-Z one day and said, "I want to do a dance record, but not like a 120 bpm dance record. I want to do like a Marvin Gaye Gotta Give It Up, Curtis Mayfield, Move On Up." And so, the idea for Suit and Tie was born. The song tells the story of an elegant couple, dressed stylishly in expensive clothes, enjoying a night out. Timberlake was inspired by The Rat pack, conjuring the atmosphere of their glamorous performances in Vagus in the 1950s.
14. I'm Too Sexy by Right Said Fred
| | |
| --- | --- |
| Genre | House, Disco |
| Year Released | 1990 |
| Album | I'm Breathless |
Originating from the Harlem ball scene (a community of black and brown people queer people who held pageants with a range of categories), voguing is a dance style that involves posing like a model on a magazine cover. With this highly revered 90s classic, Madonna plays homage to her lgbtq+ fans and brings the dance into the mainstream, with lyrics that promote the diversity and body positivity of the ballroom culture. For many young queer people, this song was an introduction to a community they didn't yet know existed. If you're looking for songs about fashion to add to your playlist, then this is one I definitely recommend.
16. Freakum Dress by Beyonce
| | |
| --- | --- |
| Genre | R&B/Soul |
| Year Released | 2006 |
| Album | B'Day |
"You can't really explain it. You have to see it," says Beyonce when asked what a freakum dress is. The song describes a dress that makes the wearer feel daring and confident, something she can wear on a night out and have a great time in. In the music video, Beyonce wears many metallic backless dresses designed for her by her mother, who made over 30 dresses for her daughter and the other dancers to wear on the shoot. "Everyone has their own version, so we had so many women, different races, sizes, shapes, ages because we all have those dresses."
17. Jeans On by Davis Dundas
| | |
| --- | --- |
| Genre | Pop, Rock |
| Year Released | 1977 |
| Album | David Dundas |
Singer and writer David Dundas is from a prestigious British family. He is the son of the Marquess of Zetland (a marquess is a nobleman who ranks above an earl but below a duke) and was educated at some of the noteworthy institutions in England. This song was originally written for an advert for Brutus Jeans but became so popular that an extended version was released as a single. This was not the only song for an advert that Dundas was responsible for. He also wrote a song for Coca-Cola that was also released as a single due to its popularity.
18. F*ck Me Pumps by Amy Winehouse
| | |
| --- | --- |
| Genre | R&B, Soul |
| Year Released | 2003 |
| Album | Frank |
Winehouse aimed to be as authentically herself as possible in her music. "I talk like that. That's me. I realize it's different to all the manufactured pop out there, and that's the one thing I pride myself on," she said. Her music is simultaneously a love letter to her influences (jazz, soul, and R&B of the past) balanced with her experiences as a modern woman. F*ck Me Pumps captures early 2000s British wag culture (wives and girlfriends of sportsmen who modeled themselves after Paris Hilton, think blond hair, short skirts, and little dogs in handbags).
19. My Adidas by Run D.M.C
| | |
| --- | --- |
| Genre | Hip-hop, Rap, Rock |
| Year Released | 1986 |
| Album | Raising Hell |
As a black hip-hop group from 1980s New York, RUN-D.M.C was aware of how the media stereotyped people who looked and dressed like them. They composed My Adidas to rewrite that narrative and celebrate a fashion staple for young people in their community. Bandmember Darryl McDaniels commented: "It came from the place where people would look (at us) and go "Oh, those are the people that cause all the problems here." And, 'Those young people are nothing but troublemakers, and those young people don't know anything." So they were judging the book by its cover, without seeing what was inside of it."
20. Same Jeans by The View
| | |
| --- | --- |
| Genre | Alternative/Indie |
| Year Released | 2007 |
| Album | Hats Of To The Buskers |
At the time of recording Same Jeans, The View was a group of 18-year-old school kids from Dundee, Scotland. They had initially begun as a cover band performing at school talent shows and were encouraged by their deputy headteacher to pursue songwriting and performing. They were influenced by bands like Oasis, Fleetwood Mac, and The Clash. They were massive fans of the Beatles. After achieving success, they met Paul McCartney. The View's lead singer was so starstruck to be in McCartney's presence that he "had to run to the toilet and just burst into tears."
21. Coat Of Many Colors by Dolly Parton
| | |
| --- | --- |
| Genre | Country |
| Year Released | 1986 |
| Album | Just Because I'm a Woman |
Picture this: Dolly Parton is touring with fellow Country singer Porter Wagoner when a song idea comes to her. They are on the tour bus, and she doesn't have any paper, so she scribbles it down on a cleaning receipt. That song was Coat of Many Colours, and that receipt would later be framed by Porter Wagoner and gifted to Dolly. The song references the biblical story of Joseph with a real event that happened to Dolly as a child. The family was poor, so her mother made Dolly a coat of fabric scraps.
22. (You Can) Leave Your Hat On by Etta James
| | |
| --- | --- |
| Genre | Funk, Soul |
| Year Released | 1973 |
| Album | Etta James |
Originally written by Randy Newman for his album Sail Away, Etta James released a cover of (You Can) Leave Your Hat On in 1974, which was published by Chess Records. Her cover was produced by Gabriel Mekler, whom she worked with extensively throughout her career. The song was also covered by Tom Jones and Joe Cocker, both of which were used in movie soundtracks. Cocker's cover became incredibly popular with strippers (thanks to the scene it featured in the movie 9½ Weeks) and is used in routines to this day.
23. Itsy Bitsy Teenie Weenie Yellow Polka Dot Bikini by Brian Hyland
| | |
| --- | --- |
| Genre | Easy Listening |
| Year Released | 1960 |
| Album | The Bashful Blond |
This novelty song tells the story of a self-conscious girl at the beach, spending the day hiding in the changing lockers, under a blanket, and eventually staying in the freezing sea, all to avoid being seen in her yellow bikini. The girl's age is not specified, but some sources say Hyland wrote it about his young daughter. When performed on The Saturday Night Beech-Nut Show, the character is played by a child. In later versions, such as Bombalurina's, she is a young woman. Hyland's version resulted in a boom in bikini sales, which was considered risque at the time.
24. Devil in a Blue Dress / Good Golly Miss Molly by Mitch Ryder and the Detroit Wheels
| | |
| --- | --- |
| Genre | Soul |
| Year Released | 1967 |
| Album | Mitch Ryder |
Originally written and sung by Shorty Long in 1964, Devil With The Bue Dress On gained popularity when it was covered by Mitch Ryder and The Detroit Wheels in 1966. The song's narrator is infatuated with an expensively dressed femme fatale named Molly, who he knows will only break his heart but is drawn to her anyway. Singer Mitch Rider enjoyed a fruitful career and was the last person to perform with Otis Redding before his death in 1967. His name also inspired Winona Ryder's stage name (real name Winona Laura Horowitz.)
25. New Shoes by Paolo Nutini
| | |
| --- | --- |
| Genre | Alternative, Indie |
| Year Released | 2006 |
| Album | These Streets |
"Through singing in school, all of a sudden girls that wouldn't p*ss on me if I was on fire were giving me the time of day," says Nutini, discovering he could sing as a teenager. Born into a Scottish/Italian family, Nutini would have taken over the family fish and chip shop had fate not intervened. At 17, he was offered a song publishing deal (which he was legally too young to sign for himself, so his mother had to sign). New Shoes imagines a world where problems could be solved as easily as buying shoes.
26. Blue Velvet by The Clovers
| | |
| --- | --- |
| Genre | R&B/Soul |
| Year Released | 1956 |
| Album | The Clovers (HD Remastered) |
This dreamy song has been covered by many. Bobby Vinton famously included it on his Blue Songs album (all songs had "blue" in their titles: Blue Moon, Am I Blue, etc.), and it has even been performed by The Royal Philharmonic Orchestra. It is featured in the David Lynch movie of the same name during a scene where a character has their ear cut off. The band members of The Clovers changed drastically over the years, with members dying, being replaced, or quitting, but every incarnation of the band always performed Blue Velvet at shows because it was so well loved by the public.
27. Short Skirt / Long Jacket by CAKE
| | |
| --- | --- |
| Genre | Alternative/Indie |
| Year Released | 2001 |
| Album | Comfort Eagle |
A narrator describes a series of specific characteristics he wants in a woman. Sometimes they are at odds with each other (she should stay out late but get up early), giving the impression that despite his specification, he doesn't know what he wants after all. Frontman John McCrea says the song is a comment on our dating culture, "I was not really writing about a woman as much I was writing about humans and how strange our behavior is. It's about prosperity and depression and the strange behavior of the human mating ritual."
28. T-Shirt by Shontelle
| | |
| --- | --- |
| Genre | R&B/Soul |
| Year Released | 2008 |
| Album | Shontelligence |
"There's a lot of elements in (the song) that will definitely appeal to girls," says Shontelle. "Even the strongest women at some point can have that guy in their life who, if for some reason you can't be with him, is gonna have that effect on you where you're not gonna feel like going out, partying, or doing anything. If you do miss that person, the best thing to have of theirs is a T-shirt! Because it usually smells like them, you can put it on, curl up with it, and pretend they are there."
29. (Angels Wanna Wear) My Red Shoes by Elvis Costello
| | |
| --- | --- |
| Genre | Alternative/Indie |
| Year Released | 1977 |
| Album | My Aim Is True |
At 22, Costello wasn't really sure why he was writing about immortality. He was on a train to Liverpool to visit his mother when he had the idea for the song. First came the charged argument between the narrator and his girlfriend (resulting in the memorable line "I said I'm so happy I could die, she said "drop dead" and left with another guy.") But then the song took a detour into surrealism, with lyrics about saving earthbound angels (their wings had rusted) by giving them his red shoes. As a thank you, they grant him eternal life.
30. Knee Socks by The Arctic Monkeys
| | |
| --- | --- |
| Genre | Indie Rock |
| Year Released | 2013 |
| Album | AM |
There has been much speculation about the woman's identity in knee socks. Online, many bloggers and YouTubers debate about who she could be, with the majority assuming it is about model and tv presenter Alexa Chung, who frontman Alex Turner dated from 2007 to 2011. Chung was the muse for many of his love songs, and there are several photographs of the couple from that period in which she actually wears said knee socks. The lyrics "You cured my January blues" could be another sign about her, as the couple was first spotted together in early 2007.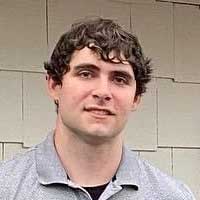 Hi, my name is Kevin and I'm from Butler, Pennsylvania. I've been obsessed with music and audio gear for as long as I can remember. I started this website to help people find professional advice related to a wide range of audio topics. We have a number of Audio Engineers on our team who have been designing and fixing audio gear for decades.