Although most of us don't realize it until we are grown, having a brother is like having a best friend that never has to leave. The bond that brother share is one of the strongest connections that human beings can have with each other. That's why man songs about brothers have been written over the years.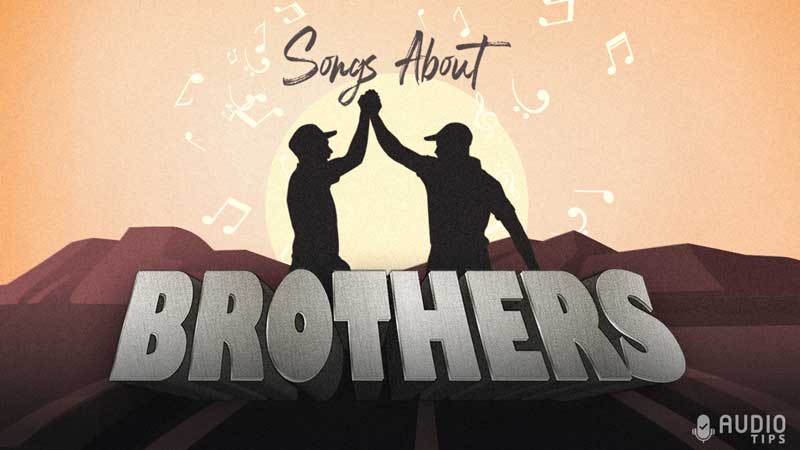 Whether you call someone your brother because you are related, or if they are a dear friend who has been there for you for many years, bestowing them with the title of brother is perhaps the greatest honor and show of respect that you can ever give them. The following songs all pertain to brotherhood, whether genetic or otherwise. Perhaps you can share them with a few of your brothers.
1. Brothers by Greg Bates
| | |
| --- | --- |
| Genre | Country |
| Year Released | 2012 |
| Album | Greg Bates EP |
In this simple, acoustic-driven tribute to brotherly love, country singer Greg Bates tells the story of two brothers whose relationship transcends familial bonds. The two are best friends. In this track, the older brother is the narrator, and he recalls the memories the two brothers have shared throughout their lives. The song starts with the older brother being unsure of his younger brother's name and goes on throughout their lives to memories such as being at each other's weddings and watching football games together. This song is a perfect way to express the brothers' appreciation for each other.
2. Blood Brothers by Luke Bryan
| | |
| --- | --- |
| Genre | Country |
| Year Released | 2013 |
| Album | Crash My Party |
Although country Superstar Luke Bryan is primarily known for singing songs about having a good time, he proves that he can pay tribute to one of the most important people in his life on the track "Blood Brothers" from his Billboard number-one album "Crash My Party." While the song is just as upbeat as any other track on the album, the message Luke Bryan conveys on the track is sincere. The person that Luke is honoring in this song isn't his biological brother, but the bond they shared was so special that he considered this person to be family.
3. Brothers In Arms by Bon Jovi
| | |
| --- | --- |
| Genre | Rock |
| Year Released | 2020 |
| Album | 2020 |
Bon Jovi is one of the top hair metal and glam rock bands of all time, selling well over 130 million albums worldwide. After a brief hiatus, Jon Bon Jovi returned with a more stripped-down, releasing a new album in 2020, which was also what he titled the comeback album that included the song "Brothers In Arms." My interpretation of the song is that it's about a family growing up on a farm. Throughout the song, Jon Bon Jovi sings the lyrics, "There's no 7th day in a world without pity." And that means that there is no rest until the work is done.
4. You Should Be Here by Cole Swindell
| | |
| --- | --- |
| Genre | Country |
| Year Released | 2016 |
| Album | You Should Be Here |
Co-written by Cole Swindell and Ashley Gorley, "You Should Be Here was the debut single and title track from Cole Swindell's album. One of the more surprising aspects of this song was that it was written about the death of Swindell's father. However, many people use this song to honor their brothers who have passed on before them. In an interview with The Boot, Cole Swindell said," I knew I wanted a song about that, something that would honor him but also help others. It answered prayer when he said, "You Should Be Here." This is easily one of the most powerful songs about missing someone you love.
5. Brother by NeedToBreathe (Featuring Gavin DeGraw)
| | |
| --- | --- |
| Genre | Alternative, indie |
| Year Released | 2014 |
| Album | Rivers in the Wasteland |
From the time this song starts, it combines a danceable pop rhythm with Soulful and heartfelt vocals to create one of the more interesting singles to come from the album "Rivers in the Wasteland." Nevertheless, need to breathe is a band featuring two brothers, lead singer Bear Rinehart and guitarist Bo Rinehart. The two were said to have a competitive Spirit between them that the rest of the band felt was weighing them down, especially when recording this album. They had to find a way to resolve it; the result of all the tension was this song.
6. Fight Or Fall by Thin Lizzy
| | |
| --- | --- |
| Genre | Hard Rock, Classic Rock |
| Year Released | 1976 |
| Album | Jailbreak |
Formed in Dublin, Ireland, in 1969, Thin Lizzy combined psychedelic rock, blues, traditional Irish music, and soul to create an entirely new sound that had not been previously heard in hard rock. In 1976, the band released what most fans considered their best album, "Jailbreak." One of the tracks included on that album was the blues-inspired anthem "Fight Or Fall." My interpretation of this track is that racist lead vocalist Phil Lynott says that you always need to be there for the people you love, especially when the chips are down and they need you most.
7. Hey Brother by Avicii
| | |
| --- | --- |
| Genre | Dance, Electronica |
| Year Released | 2013 |
| Album | True |
Avicii mixes things up a bit in "Hey Brother," opting for more of a bluegrass and country sound instead of an electronic and pop-infused style. That makes perfect sense when you discover that the track was inspired by the film O Brother, Where Art Thou? Interestingly enough, Avicii chose Dan Tyminski to perform vocals on this song. He also was the lead voice for the Soggy Bottom Boys in the aforementioned film. The song is about the special bond that two brothers shared, and also about growing up with someone who will always defend you and look after your best interest.
8. Does To Me by Luke Combs (Featuring Eric Church)
| | |
| --- | --- |
| Genre | Country |
| Year Released | 2019 |
| Album | What You See Is What You Get |
Luke Combs enjoys his life to the fullest, and he is certainly not afraid to let his audience know what kind of life he has lived in the track "Does To Me," which is featured on "What You See Is What You Get." Distract, the Country Music Association Entertainer of the Year looks back on some of the times he's had in his life and assures us that he would not change anything about them. He even mentions when he had to pawn his guitar to get his brother out of jail, but it was worth it to him. This is one of my personal favorite country songs about brothers.
9. Brother's Keeper by DaBaby
| | |
| --- | --- |
| Genre | Rap, Hip-Hop |
| Year Released | 2000 |
| Album | My Brother's Keeper (Long Live G) |
In this touching track that was included on his album "My Brother's Keeper (Long Live G)," DaBaby raps about his relationship with his older brother. The two were extremely close, managing to get into trouble quite regularly. Eventually, the two brothers had to pay the price for anchoring and disobeying their mother, with the oldest brother getting the worst of the whippings that they both had to endure. Of course, having a single mother who had to work multiple jobs to make ends meet didn't make matters any easier. Unfortunately, DaBaby lost his older brother and now looks after his nieces and nephews.
10. Range Brothers by Baby Keem (Featuring Kendrick Lamar)
| | |
| --- | --- |
| Genre | Rap, Hip-Hop |
| Year Released | 2021 |
| Album | The Melodic Blue |
Most of us have had members of our family with whom we were so close that we considered them to be brothers, even if he did not share the same parents. This is especially prevalent in cousins. Why did I open this segment with that statement? Baby Keem and Kendrick Lamar happened to be cousins who share that bond. Appearing on his album "The Melodic Blue," the reason that Baby Keemdecided on the title "Range Brothers" for this track was because the two rappers shared a bond that made them feel like they were brothers, and they both owned Range Rovers.
11. Brotherly Love by Earl Thomas Conley (Featuring. Keith Whitley)
| | |
| --- | --- |
| Genre | Country |
| Year Released | 1991 |
| Album | Yours Truly |
In this slow-burning track, Earl Thomas Conley sings about the escapades and adventures he had with his brother growing up, backed by a piano, an acoustic guitar, and a slide guitar. Throughout the song, Conley sings about various times when he feels like he and his brother are either at their best or worst. Anyone who has had a little brother can relate to the lyrics of this song. Sure, you fight with your brother like cats fight with dogs, but at the end of the day, you will defend your brother with everything you have.
12. Brothers Under the Sun by Bryan Adams (Featuring Steve Jablonsky and Gretchen Peters)
| | |
| --- | --- |
| Genre | Rock |
| Year Released | 2002 |
| Album | Spirit (Original Motion Picture Soundtrack) |
Perhaps one of the best perks of having a brother is that no matter where life may take you, the two of you have a bond that will always be there no matter how much time or distance has come between the two of you. If the message being conveyed in this haunting ballad from the animated film Spirit is something that strikes a chord with you, then you can consider yourself lucky that you have been fortunate enough to have shared this unique bond with someone whom you love. Brothers will always be brothers, and nothing can change that.
13. Band Of Brothers by Willie Nelson
| | |
| --- | --- |
| Genre | Country |
| Year Released | 2014 |
| Album | Band Of Brothers |
Willie Nelson is regarded as one of the original innovators of outlaw country and is an influence on a plethora of country music performers today. On the title track from his record "Band of Brothers," the 1993 Country Music Hall of Fame inductee known as the red-headed stranger tells us the story of a group of friends who share a bond so close that they consider each other to be family. No matter what they are getting into, whether they are doing legal or illegal activities, they are together. In typical Willie Nelson fashion, it feels like they'll always be together.
14. Blood Brothers by Papa Roach
| | |
| --- | --- |
| Genre | Alternative Metal |
| Year Released | 2000 |
| Album | Infest |
No matter how many arguments you get into with your brother, you should never turn your back on him for any reason. In Papa Roach's single "Blood Brothers," we have two biological Brothers find themselves fighting in battle with each other. One of my favorite lines in the song is "In respect to the family in the times of our insanity. In the words of profanity, I describe our dysfunctional family." What the narrator is saying is, "I can say anything I want about my family because they are family." Unfortunately, the brothers turn on each other at the end of the song.
15. Brothers Of A Bottle by George Jones
| | |
| --- | --- |
| Genre | Country |
| Year Released | 1971 |
| Album | George Jones Sings the Great Songs of Leon Payne |
In this upbeat cover of the Leon Payne classic track "Brothers Of a Bottle" from his album, "George Jones Sings the Great Songs of Leon Payne," The Possum tells the story of a man who is sitting at a bar and attempting to drink all of his problems away. He calls the patrons of the establishment bottles of a brother because he believes that they have something in common. Any person who has ever been involved in a romantic relationship has experienced the pain of heartbreak, which creates a sense of camaraderie in a group of people who would otherwise be strangers.
16. Brother by Brett Eldredge
| | |
| --- | --- |
| Genre | Country |
| Year Released | 1991 |
| Album | Yours Truly |
Appearing on Brett Eldridge's self-titled fourth studio album, the track "Brother" helped propel the album to number one on the Billboard Top Country Albums chart. Although the track depicts a few fictional events, such as when Eldridge says he went to jail, he wanted to show some appreciation for his older brother Bruce. The song was a hit with Brett's fans and especially well with his biggest fan, his mother. When asked about some of the songs on the album, Brett Eldredge simply said he wanted to show appreciation for the people who helped get him where he is.
17. Brothers In Arms by Dire Straits
| | |
| --- | --- |
| Genre | Rock |
| Year Released | 1985 |
| Album | Brothers in Arms |
The album "Brothers In Arms" was a smash hit for the band Dire Straits, as the Billboard number one album produced three top-ten hits for the band. Those would be the only top-ten hits that Dire Straits ever had. Although the slow-burning title track from the album was never released as a single, it was certainly one of their career's most touching and meaningful songs. The track is about a soldier who became wounded in battle and died from his wounds. His comrades refused to leave his side and sat there with him until he slipped away.
18. Brotherhood Of Men by Motörhead
| | |
| --- | --- |
| Genre | Metal, Heavy Metal |
| Year Released | 2010 |
| Album | The Wörld Is Yours |
Motörhead frontman and bassist Lemmy Kilmister was an avid collector of military memorabilia, especially anything from World War II. This led many fans and critics to interpret the lyrics of this song as a sarcastic verbal attack on the brainwashing tactics utilized by Nazi Germany during this period in history. On this hard-rocking tune, Kilmister uses the phrase "brotherhood of man" as a way to sarcastically refer to those who blindly chose to follow the orders of Nazi leader Adolf Hitler. He also uses the phrase as a way for him to address a multitude of like-minded people at once.
19. The Mother We Share by CHVRCHES
| | |
| --- | --- |
| Genre | Alternative, Indie |
| Year Released | 2013 |
| Album | The Bones of What You Believe |
CHVRCHES is an incredibly unique band that combines elements of electronica, pop, and soul to establish an entirely new sound that is as refreshing as it is unique. This sound is especially prevalent on their track "The Mother We Share," which appeared on their record "The Bones of What You Believe.". Although lead vocalist Lauren Eve Mayberry has never specified the meaning of this song, she has said that she would rather the listener develop their interpretations. Some people feel like the song is an ode to the bond between siblings, while some people believe that the song is about the Earth.
Popular Article: Hit Country Songs About Moms Everyone Should Hear
20. Big Brother by Kanye West
| | |
| --- | --- |
| Genre | Rap, Hip-Hop |
| Year Released | 2007 |
| Album | Graduation |
The controversial rapper Kanye West released what many people consider to be his best album in 2007, called "Graduation." Ye decided to close that album out with the track "Big Brother," which was written as a dedication to fellow rapper Jay-Z, with whom Kanye had established a big brother/little brother relationship. West used his admiration for Jay-Z as inspiration to writing this track, which conveys the message that you should always show your respect and admiration to those who deserve it while they are still around to appreciate it. The song is a loose interpretation of the old saying "give me my roses while I'm still alive."
21. Daniel by Elton John
| | |
| --- | --- |
| Genre | Pop |
| Year Released | 1973 |
| Album | Don't Shoot Me I'm Only the Piano Player |
The fighting men and women returned home from the Vietnam war, and many of them were subjected to both animosity and adulation, depending on which part of the country they went home to. The plight of these soldiers inspired Bernie Taupin, who was Elton John's writing partner throughout most of his career. The two wanted to reassure those returning home from the war that there were people who were sensitive to their situation and appreciated them for the sacrifices they made for their country. The song received a Grammy nomination for Best Male Pop Vocal Performance.
22. Brothers Of The Highway by George Strait
| | |
| --- | --- |
| Genre | Country |
| Year Released | 2008 |
| Album | Troubadour |
George Strait is one of the most successful artists not only in country music but across all genres. The singer has had an astounding 44 number-one hits and has set a world record with having a single chart in the top ten every year for the last 30 consecutive years. Although his song "Brothers Of The Highway" was not a hit single, it is a heartfelt track that was written about American truck drivers, who called themselves Brothers of the Highway. The reason for this is that they get incredibly lonely while they are on the road, and all they have is each other.
23. Hey Brother by Caleb Hearn
| | |
| --- | --- |
| Genre | Country |
| Year Released | 2021 |
| Album | Hey Brother |
One of the hardest facts of life that we must learn to deal with is that as we grow older, there are plenty of times that life takes us in opposite directions, forcing us to go our separate ways. That doesn't mean that we don't love each other as much as we did when we were younger. It just makes the time that we do have with family that much more special. Caleb Hearn tackles this subject in his light-hearted country single "Hey Brother," which is also the title track to his 2021 release. The song is a heartfelt letter written by an older brother to his younger brother.
24. Unknown Brother by The Black Keys
| | |
| --- | --- |
| Genre | Rock |
| Year Released | 2010 |
| Album | Brothers |
Sometimes we don't have to know someone personally to mourn their death. We can get to know someone from the family and friends they've left behind after passing on. Black Keys lead vocalist Dan Auerbach got to know about his wife's brother, although he had never gotten the chance to meet him in person. In a touching interview with The Sun, Dan Auerbach said, "It's about my brother-in-law who died of cancer when he was in high school. I'm not sure there could be another tone when making a song about mourning a young life being taken so soon."
25. Brothers by French Montana (Featuring Lil Durk)
| | |
| --- | --- |
| Genre | Rap, Hip-Hop |
| Year Released | 2020 |
| Album | CB5 |
French Montana android Lil Durk slows things down significantly on their track "Brothers," which gives the song a completely different feeling. Appearing on the album "CB5," this track tells the story of a man who is a drug dealer but also shares a very special bond with his brother. At some point, the younger brother dies, and the older brother finds out the hard way that all of the money in the world cannot take away the pain of losing a loved one. The narrator is also more than willing to pass on his advice that you should care for your younger brother while you can.
26. Little Brother by Ella Vos
| | |
| --- | --- |
| Genre | Alternative Pop |
| Year Released | 2017 |
| Album | Words I Never Said |
There's nothing like a traumatic event to help you appreciate the relationship that you have with your brother. This electronically fused pop song was written after Ella Vos's brother was involved in a car accident. While the singer was already close to her younger brother, the accident made her feel as though she needed to be closer to him. When asked about the meaning of her song, Ellard said "The song is about my brother, for my brother, and myself." Since the accident, the bond between Vos and her brother has been strengthened, with her brother recuperating after the accident.
27. Brother by Kodaline
| | |
| --- | --- |
| Genre | Alternative Pop |
| Year Released | 2018 |
| Album | Politics of Living |
We have all had at least one friend in our lives that we love enough to consider them our brothers, much like the two characters in this track by Kodaline from his album "Politics of Living." This song discusses the narrator's brotherly bond with a dear friend of his and details many of the exploits and Adventures the two had together while they were growing up. Though they may have chosen different paths over the years, the bond that they share has not been weekend, and it's clear that the two of them would still do anything for each other.
28. Big Brother (Lil Wayne Dedication) by Lil Twist
| | |
| --- | --- |
| Genre | Rap, Hip-Hop |
| Year Released | 2017 |
| Album | Life Without Shame |
Sometimes in show business, an experienced artist can take a younger artist under his wing and show him the ends and outs of the music industry. This can help both musicians to develop a bond in which they are so incredibly close that they might as well be brothers. This perfectly describes the relationship between Lil Twist and Lil Wayne, who took on the big brother role and helped acclimate Twist to the rap game. To show his appreciation for everything Wayne did for him, Twist recorded the track "Big Brother (Lil Wayne Dedication)" to show his support for his brother and mentor.
29. Brothers by Dean Brody
| | |
| --- | --- |
| Genre | Country |
| Year Released | 2009 |
| Album | Dean Brody |
One thing I've noticed about country music is that it generally places an enormous emphasis on family values, and this track from Dean Brody is no different. While the track "Brothers" sounds like plenty of other country songs you will find on the radio, you won't find one with a more sincere message than the one found on this track from Dean Brody's self-titled album. This is a heartfelt tribute to Brody's older brother, who had to leave home and join the military. Years later, he reunited with his brother, who was in a wheelchair because he was wounded in the war.
30. Brother by Pearl Jam
| | |
| --- | --- |
| Genre | Grunge, Hard Rock |
| Year Released | 1991 |
| Album | Ten (Redux) |
Pearl Jam's debut album "Ten" became only the 22nd album in music history to be certified diamond, selling over 15.7 million copies and peaking at the second spot on the Billboard 200 charts. One of the lesser-known tracks on the record was the blues-infused, fuzz-laden "Brother" because it was not included on the original version of "Ten" but rather added as a bonus track on the 2009 reissue. Although there is plenty of speculation about the song's meaning, I believe it is about the government, commonly referred to as "Big Brother" after George Orwell's novel "1984."
31. Our Love (Don't Throw It All Away) by Bee Gees (Featuring Andy Gibb)
| | |
| --- | --- |
| Genre | Disco |
| Year Released | 1979 |
| Album | Bee Gees Greatest |
The Bee Gees know a thing or two about brotherly love because three of the group's five members are indeed brothers. Barry Gibb, Maurice Gibb, and Robin Gibb were responsible for the astounding success of the seven-time Grammy Award-winning disco superstars. Sometimes, like we hear on their track "Our Love (Don't Throw It All Away)," the Bee Gees feature another of their talented Brothers, Andy Gibb. Some fans interpret this track as a love song, but I interpret it as family members trying to keep their incredible bond.
32. Me And My Brother by 5ive
| | |
| --- | --- |
| Genre | Rap, Hip-Hop |
| Year Released | 2022 |
| Album | Ahmir & Ahmar |
Having a brother means that you will always have someone who will have your back and be there for you no matter what type of situation you may find yourself in. Unfortunately, tragedies that take our loved ones away from us sometimes fall before we are ready to let go of them. In the track "Me and My Brother," rapper 5ive tackles this subject with a song that his brother can be proud of. Is a beautiful whale for the artist to honor his Fallen brother's legacy and also a magnificent way to remember all of the good times they had together.
33. I Drive Your Truck by Lee Brice
| | |
| --- | --- |
| Genre | Country |
| Year Released | 2012 |
| Album | Hard 2 Love |
After someone dies, certain things begin to have much more of a sentimental attachment to us because we see these things as a way to remember the good times that we had with our loved ones. I will BB. What I like most about Lee Brice's hit single "I Drive Your Truck" is that he specifically mentions that he doesn't change anything about the truck. He goes into great detail to tell the listener exactly how his brother left the truck. I love how this song captures the way most of us feel regarding the mementos we have of those who have passed on.
34. He Was My Brother by Simon and Garfunkel
| | |
| --- | --- |
| Genre | Folk |
| Year Released | 1964 |
| Album | Wednesday Morning, 3 A.M. |
In 1964, Paul Simon and Art Garfunkel released their debut album "Wednesday Morning, 3 A.M.." On that album, the folk duo featured the track "He Was My Brother," although the track was not written in memory of the biological brother of either member of the group, it was written about their dear friend from college named Andrew Goodman. The fallen activist was said to have been slain by the Ku Klux Klan, whom he was targeting with his activism. Although you might expect the tune to be more somber, it is a fast-paced track that pays homage to their brother.
35. Blood Brothers by Bruce Springsteen
| | |
| --- | --- |
| Genre | Rock |
| Year Released | 1995 |
| Album | Greatest Hits |
Playing music with a group of people long enough can allow you to forge with them that makes them feel like family. That is exactly what happened when Bruce Springsteen reunited with the E Street Band after going solo for seven years. As the story goes, Springsteen became so elated after agreeing to play with his band again that he wrote a song about the experience. That song appeared in his "Greatest Hits" collection and was called "Blood Brothers." The result was a beautiful, soulful ballad that lasted nearly eight minutes, with Springsteen's unique voice filled with emotion.
36. In Memory Of… by Gang Starr
| | |
| --- | --- |
| Genre | Rap, Hip-Hop |
| Year Released | 1998 |
| Album | Moment of Truth |
In rap music, the artist often pays their respects to their friends and family who have passed on before them. In the track "In Memory Of…" DJ Premier and Guru (who make up the hip-hop duo known as Gang Starr) continue that trend. Appearing on their album "Moment of Truth," they assure all of their fallen family and friends that while they may be gone, they will not be forgotten. This is a slower-paced track that is a fitting way to honor their deceased friends and family, and it makes for a beautiful way you honor their respective legacies.
37. Brothers by The War On Drugs
| | |
| --- | --- |
| Genre | Alternative, Indie |
| Year Released | 2011 |
| Album | Slave Ambient |
The Grammy Award-winning alternative band, The War on Drugs has been inspired by artists like Tom Petty, Bruce Springsteen, and Bob Dylan. The band makes sure that those influences are front and center on their album "Slave Ambient," which includes the track "Brothers." What I find most impressive is that the lyrics to this upbeat track, with its Dylan-esque vocals provided by lead vocalist Adam Granduciel, were written in six minutes. In this song, Adam Granduciel is looking back on his life and all of the things that have gotten him to where he is. He is also looking forward to the future.
38. Brother Mine by Suzanne Vega
| | |
| --- | --- |
| Genre | Folk, Alternative, Indie |
| Year Released | 2012 |
| Album | Close-Up Vol. 4, Songs of Family |
Suzanne Vega became famous for her hit "Tom's Diner," which was released in 1992. Fast forward two decades, and Vega was still writing and recording music. However, she changed her sound from pop to acoustic guitar-driven folk music. Strangely, she didn't release the first song she had ever written until 2012. The country-inspired song was called "Brother mine" and was featured on her album "Close-Up Vol. 4, Songs of Family." Suzanne said the song was about her brother Matthew and told American Songwriter magazine, "It was about my brother and how I would always love him even though he got into fights."
39. Boss Of Me by They Might Be Giants
| | |
| --- | --- |
| Genre | Alternative, Pop |
| Year Released | 1999 |
| Album | Music from Malcolm In the Middle, Mink Car |
The comedy show Malcolm In the Middle was one of the most popular and most-watched television programs of the 1990s. Like most other television shows, Malcolm In the Middle needed a theme song and an alternative band. They Might Be Giants was glad to step up and write a theme song for the show. The result was "Boss Of Me," which won the Grammy Award for Best Song Written For Visual Media. In the show, the Wilkerson family consists of the mother, the father, and four boys. I guess that the snow knows a thing or two about brothers and sibling rivalry.
40. Brother, Brother by The Isley Brothers
| | |
| --- | --- |
| Genre | R&B, Soul |
| Year Released | 1972 |
| Album | Brother, Brother, Brother |
In this heartfelt, sincere piano-based track from the album "Brother, Brother, Brother," the Isley Brothers (who are brothers from Cincinnati, Ohio) talk about a meaningful relationship between two men, although it's never specified whether or not they are blood-related. However, that doesn't seem to matter much, as the two men mentioned in the song are incredibly close and have a great relationship. Speaking directly from experience, one of them is advising the other to lay low and sit back, and wait for his time to shine. The narrator says that although this is not his time, it will eventually come and it will be that much better.
41. He Ain't Heavy, He's My Brother by Glen Campbell
| | |
| --- | --- |
| Genre | Country |
| Year Released | 1971 |
| Album | The Last Time I Saw Her |
Glen Travis Campbell was an incredibly busy man. The singer released a whopping 64 albums in a career that spanned over 5 decades, as well as hosted the television show The Glen Campbell Goodtime Hour for three years. Although the song was originally written by Bobby Scott and Bob Russell and recorded by Kelly Gordon in 1969, Glen Campbell's country-inspired gospel version of the tune makes it take on a completely different meaning. The title of the song came from a place called boys town, and particularly from Father Edward Flanagan, who saw a drawing in a magazine with the caption written underneath the drawing.
42. Little Brother by Hootie & The Blowfish
| | |
| --- | --- |
| Genre | Alternative |
| Year Released | 2003 |
| Album | Hootie & the Blowfish |
Before becoming a star in country music, Darius Rucker was best known for his role as lead vocalist in the alternative band Hootie & the Blowfish. In 2003, the band released their self-titled album that featured the track "Little Brother." The song is heavily reggae-influenced, which makes it sound like nothing they have ever released before, and it is about not letting things get you down to the point where you are missing opportunities that are right in front of you. Although they are not mentioned by name in the song, Rucker has two brothers, and this song could be written for either of them.
43. The Little Brother Rap by Kyle Exum
| | |
| --- | --- |
| Genre | Rap, Hip-Hop |
| Year Released | 2019 |
| Album | Single |
If you have ever been fortunate enough to have a younger brother, then you know of all the joys and hardships that come with the territory of being an older brother. First, your little brother is going to want to follow you everywhere you go. Secondly, he will try to emulate everything you do. Thirdly, and perhaps most importantly, he will find a way to get incriminating evidence on you and will use it to blackmail you. Each of these scenarios is featured in Kyle Exum's playful tongue-in-cheek look at being an older brother in his rap song "The Little Brother Rap." If you're looking for rap songs about brothers, then this is a song you simply must have on your playlist.
44. The Bewlay Brothers by David Bowie
| | |
| --- | --- |
| Genre | Rock, Classic Rock |
| Year Released | 1971 |
| Album | Hunky Dory |
David Robert Jones, who is also known professionally as David Bowie, had a musical career that spanned from 1963 until he died in 2016. He is often cited as one of the most influential musicians in modern rock history and was inducted into the Rock and Roll Hall of Fame by David Byrne of the Talking Heads. In 1971, he released his classic album "Hunky Dory." Included on that record was the song "The Bewlay Brothers," which was an acoustic-driven track with a vocal cadence that is reminiscent of Bob Dylan. While Bowie had an older stepbrother,  the story contained within this song is fictional.
45. Two Little Boys by Rolf Harris
| | |
| --- | --- |
| Genre | British Pop, Children's Music |
| Year Released | 1991 |
| Album | Rolf Harris |
This song opens as a cheerful children's tune about two little boys who each had a wooden horse on which they could ride. Unfortunately, one of the little boys broke his wooden horse, but his brother told him that there was plenty enough room on his horse for two people. This sets the stage for the kind of relationship that the narrator has with his brother. When they were adults, both of the boys served in the war. One of them became critically wounded in battle, and the other brother appeared on a horse to rescue his brother and get him to safety.
46. Baby Brother by Mattiel
| | |
| --- | --- |
| Genre | Pop |
| Year Released | 2019 |
| Album | Mattiel |
Mattiel Brown has a style that is reminiscent of the songs of the 1960s, complete with a horn section and a vocal delivery that sounds like it is straight out of the past. The track is about the relationship that Mattiel had with her baby brother when they were younger. However, I could be overanalyzing this, but some of the lyrics in the song indicate that the brother has developed a drinking problem. My interpretation of the tune is that she is trying to re-establish a good relationship with her brother by reminding him of the good times they had together.
47. My Little Brother by Art Brut
| | |
| --- | --- |
| Genre | Punk Rock |
| Year Released | 2005 |
| Album | Bang Bang Rock & Roll |
Older brothers either sometimes fail to recognize or choose to ignore the effect that their actions have on their younger siblings, especially their younger brothers. However, there are times when older brothers cannot help but smile and Beam with pride because they have had an effect on their younger brother that they can be proud of. That's the scenario that Art Brut paints in his punk rock track "My Little Brother," which is about his younger brother discovering rock and roll and realizing that sometimes deeper cuts are much better than the singles that bands choose to release for radio airplay.
48. Hey Big Brother by Rare Earth
| | |
| --- | --- |
| Genre | Psychedelic Rock, Classic Rock |
| Year Released | 1971 |
| Album | Rare Earth in Concert |
From Detroit, Michigan, the band Rare Earth experienced some success, with four of their songs charting on the Billboard Hot 100. Although they didn't charge very high, the songs were popular enough to gain some attention to the band and their message. One of those songs that charted on Billboard was the track "Hey Big Brother," which was released as a single in 1971. My interpretation of this disco-infused psychedelic tract is that the band wrote it as a message directly to the government, which is referred to as Big Brother in George Orwell's classic dystopian novel 1984.
49. Brotherly Love by Gary Stewart and Dean Dillon
| | |
| --- | --- |
| Genre | Country |
| Year Released | 1982 |
| Album | Brotherly Love |
Gary Stewart is one of the best Honky Tonk country vocalists of all time. When he teamed up with Dean Dylan to record two albums, people considered the duo to be legendary. One of those albums was "Brotherly Love," which featured the title track for the record. In this song, two brothers are planning a night of fun that starts with a few drinks at the honky tonk bar and hopefully ends with a romantic encounter with the attractive bartender and her sister. The song peaked at number 41 on Billboard, making it the highest-charting single of the two albums the duo recorded together.
50. Brothers On a Hotel Bed by Death Cab For Cutie
| | |
| --- | --- |
| Genre | Alternative Rock |
| Year Released | 2005 |
| Album | Plans |
Despite its title, Death Cab for Cutie wrote this song about two lovers. One of them has dementia and will eventually forget all of the good times that they had. This hurts the other person in the relationship, especially because the two of them were supposed to grow old together and enjoy their golden years. Although the band knew exactly what message they wanted to convey in this song, there is another way that it can be interpreted. You can interpret the song as two siblings who are afraid that the one who has become ill will forget all of the happy memories they shared during childhood.
51. My Brother by Justin Hayward (Featuring John Lodge)
| | |
| --- | --- |
| Genre | Acoustic, Folk |
| Year Released | 1975 |
| Album | Blue Jays |
I'm going to have to take a shot in the dark for my interpretation of this song. I believe that the track is about two brothers, one of whom has passed on to the other side. Sadly, the brother who was left here on Earth Mrs his brother so much, and it is also hard for him to realize that his brother is dead and gone. He's struggling with accepting this, and it is affecting his mental well-being. What I like most about this track is that the vocals are filled with pain and sorrow, and they fit nicely with the overall feel of this track.
52. Amen Brother by The Winstons
| | |
| --- | --- |
| Genre | Jazz, R&B, Soul |
| Year Released | 1969 |
| Album | Color Him Father |
First of all, if this song sounds familiar, it's because the drum break was sampled in "Straight Outta Compton," as well as by Jay-Z. Appearing on the album "Color Him Father," this track definitely, this song is an instrumental track and doesn't feature any vocals or lyrics. If I'm being honest, it made a list because of the name of the song. "Amen Brother" is also an expression that is used by people around the world to show that you strongly agree with something that someone you respect or admire just said. I guess that it was the inspiration for the title.
53. Dear Brother, Mama Left Us This Morning by Hank Williams (Featuring Audrey Williams, Kitty Wells, and Johnnie Wright)
| | |
| --- | --- |
| Genre | Country |
| Year Released | 1949 |
| Album | Single |
Hiram "Hank" Williams is one of the most celebrated and influential singers in the history of country music. Born in Mount Olive, Alabama, the country singer sadly passed away far too early at the age of 29 years old on New Year's Day in 1953. However, the country music legend left us his legacy in his music. In 1949, Williams teamed up with three other country music singers to give up the sorrowful ballad "Dear Brother, Mama Left Us This Morning," which is about one brother informing the other of the death of their mother, although she left the world with a smile on her face.
54. What's Happening Brother by Marvin Gaye
| | |
| --- | --- |
| Genre | R&B, Soul |
| Year Released | 1971 |
| Album | What's Going On |
Marvin Gaye is widely considered to be one of the most influential and talented R&B and soul singers of his time, and with his classic 1971 album "What's Going On," he showed us why he is so revered and respected. The second track on that album is called "What's Happening Brother," and was inspired by true life events that happened to Marvin Gaye's brother Frankie. This amazing track is about a soldier who fought in the Vietnam war and the struggles and hardships he faced when he came back to America, such as the culture shock and the adjustments he must make now that he is home.
55. Brother To Brother by Van Zant
| | |
| --- | --- |
| Genre | Southern Rock |
| Year Released | 1998 |
| Album | Brother To Brother |
The legendary Rock and Roll Hall of Fame inductees Lynyrd Skynyrd vocalist Ronnie Van Zant may have passed away far too early, but he left behind his legacy in his music, as well as his two brothers. Those two brothers, Donnie Van Zant and Johnny Van Zant, formed the band known as Van Zandt. When the Two Brothers released the album "Brother To Brother," it caught the ear of many Skynyrd fans. The title track from that album is a country-inspired, slow-burning Southern ballad about two brothers who are helping each other to deal with the death of their other brother, whom they lost way before his time.
56. My Brother's a Basehead by De La Soul
| | |
| --- | --- |
| Genre | Rap, Hip-Hop |
| Year Released | 1991 |
| Album | Single |
Sometimes, the best songs are the ones that tell a true story. This is especially true in "My Brother's a Basehead" from De La Soul, which was written out of Posdnuos's experiences with his drug-addicted brother. The rapper had this to say about the track: "Some people might have thought it was too personal for them to write about, but I really didn't care. It helped get it off my chest, plus I thought a lot of people could identify with it, and it could help people." Thankfully, his brother got help and went to rehab to kick his habit.
57. Little Brother by Vince Gill
| | |
| --- | --- |
| Genre | Country |
| Year Released | 2007 |
| Album | These Days |
Vince Gill has had an amazingly successful career, recording over 20 albums and charting 40 songs on the billboard hot country songs chart. He has also sold over 24.2 million albums worldwide. Although his album "These Days" may not have been one of the singer's top-selling records, it contained the heartwarming ode to brotherly love called "Little Brother." the song tells the story of some of the escapades the two brothers got into when they were younger, and now that there are hundreds of miles that separate them. They have realized that now that they are older, they are best friends.
58. Brothers From Brentwood, Long Island by EPMD
| | |
| --- | --- |
| Genre | Rap, Hip-Hop |
| Year Released | 1992 |
| Album | Crossover |
The hip-hop duo EPMD hails from Brentwood, Long Island in New York, and they are more than proud to let you do where their roots are. In fact, Eric Sermon and Parrish Smith are proud members of the Long Island Music and Entertainment Hall of Fame. In 1992, the duo l recorded their album "Crossover," which featured their infectious track "Brothers From Brentwood, Long Island." Not only does this song serve as a show of respect to their hometown of Brentwood, but it also shows that everybody from Brentwood is close-knit, much like brothers, and how everybody from Brentwood looks out for each other.
59. The Brothers by Merle Haggard (Featuring George Jones)
| | |
| --- | --- |
| Genre | Country |
| Year Released | 1982 |
| Album | A Taste of Yesterday's Wine |
Let me start by saying that this track isn't what you would expect from the country music legend George Jones and one of Outlaw country's first superstars, Merle Haggard. Instead of releasing a rollicking, hard-driven tune, The Possum and The Hag have chosen to bless us with an acoustic guitar and piano-driven touching track inspired by The Malpass Brothers, who shared the same home state of North Carolina as Haggard. Merle enjoyed being around the brothers so much that he invited them to open for him in concert on several tours. The track also touches on the friendship that Haggard had with the Malpass Brothers.
60. Sisters N Brothers by Snoop Dogg (Featuring J. Black, Mira Mira, and Max B)
| | |
| --- | --- |
| Genre | Rap, Hip-Hop |
| Year Released | 2003 |
| Album | Bigg Snoop Dogg Presents…Welcome to tha Chuuch: Da Album |
On his track "Sisters N Brothers," which is featured on his comeback album "Bigg Snoop Dogg Presents…Welcome to tha Chuuch: Da Album," Snoop Dogg raps about the hardships of growing up with a single mother and several siblings in Long Beach, California. In most of the song, Snoop raps about himself, including many of the things he had to do to provide money for his family to live. He also raps about the love that he has for his family, and how he and his brother got into many exploits and Misadventures together while they were younger.
61. The Message by Dr. Dre (Featuring Rell, Thomas Chong, and Mary J Blige)
| | |
| --- | --- |
| Genre | Rap, Hip-Hop |
| Year Released | 1991 |
| Album | 2001 |
In this sentimental song from Dr. Dre's album "2001," he raps over a drum beat and piano while he dedicates the track to the memory of his brother Tyree who was killed way before his time. One of the Lesser known facts about this song was that it was written by rap star Royce da 5'9″ for Dre, who wanted to find a way to honor his fallen brother. The song plays out like a message to god, asking why he had to take Tyree so early, and it was the perfect way to close out this album from the legendary rapper and producer.
62. Blood Brothers by Iron Maiden
| | |
| --- | --- |
| Genre | Heavy Metal |
| Year Released | 2000 |
| Album | Brave New World |
In the 1980s, England's Iron Maiden was at the Forefront of a sweeping change in the musical landscape of the United States. That change was known as the New Wave Of British Heavy Metal, and its popularity immediately caught on in America, with several bands being influenced by this style of music. Over two decades and 80 million albums sold worldwide, the band continues to release albums and sell out arenas. Featured on their album Brave New World, the track "Blood Brothers" was written in honor of bassist Steve Harris's father, who passed away, and the memories they shared.
63. Brother by Alice In Chains
| | |
| --- | --- |
| Genre | Grunge, Rock |
| Year Released | 1992 |
| Album | Sap |
When a married couple decides to get a divorce, one of the most overlooked and painful aspects of their decision is that they destroy any semblance of the family unit. Brothers and sisters are often separated because they made shoes to reside with a different parent than the other. As a child, Alice In Chains guitarist and primary songwriter Jerry Cantrell went through the pain of being separated from his brother David when his parents divorced. David chose to live with his father, while Jerry Cantrell lived with his mother and grandmother. This beautiful acoustic tune was Cantrell's way of exercising his feelings.
64. Song For My Brother by Carlos Santana
| | |
| --- | --- |
| Genre | Rock, Classic Rock |
| Year Released | 1980 |
| Album | The Swing of Delight |
Little brothers frequently try to follow in the footsteps of their older brothers. This concept applies to rock stars and celebrities as well as it does to the rest of us. One example of a younger brother trying to follow in the footsteps of his older brother can be seen in the relationship between Jorge and Carlos Santana. The primary reason that Jorge learned to play guitar was that his older brother Carlos had mastered the instrument. Carlos had written "Song For My Brother" in honor of Jorge, who passed away due to natural causes in 2020 at the age of 68.
65. The Hunter by Mastodon
| | |
| --- | --- |
| Genre | Progressive Metal, Metal |
| Year Released | 2011 |
| Album | The Hunter |
One little-known fact about Mastodon's album "The Hunter" was that the band had two working titles for the record. They were either going to call it "The Hunter" or "Brad," in honor of guitarist Brent Hinds's brother, who unexpectedly passed away during a hunting accident in 2010. In an interview with Kerrang, drummer, and vocalist Brann Dailor said, "It's some heavy shit. We weren't sure if Brent would want to write about it as it was pretty fresh. But I think he had to." As it turned out, writing this track provided Hindus with the catharsis to release some of their grief.
Final Thoughts:
As I previously mentioned, bestowing someone with the title of brother is the biggest show of respect that I could ever give someone. Hopefully, most of you are fortunate enough to have been blessed with a brother or two of your own, or you have met someone with whom you share a special bond that can only be described as brotherly love. Always remember to look out for your brother because as long as they are around, you will have a best friend for life. Trust me when I say this bond is one of the most reassuring and heartwarming bonds you will ever have with anyone.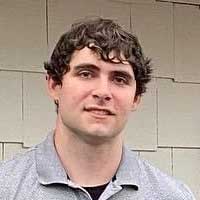 Hi, my name is Kevin and I'm from Butler, Pennsylvania. I've been obsessed with music and audio gear for as long as I can remember. I started this website to help people find professional advice related to a wide range of audio topics. We have a number of Audio Engineers on our team who have been designing and fixing audio gear for decades.