Cats are one of the most beloved animals on earth and have been since they were first domesticated centuries ago. Due to their popularity and important roles in families, many songs about cats have been written over the years.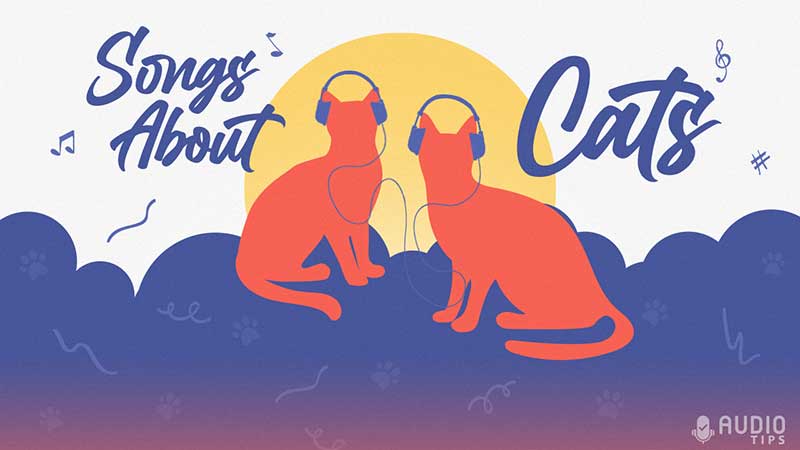 In the list below, we've included a wide variety of songs, so we're confident you'll find many songs that you love!
1. Stray Cat Strut by Stray Cats
| | |
| --- | --- |
| Genre | Rockabilly |
| Date Released | 1981 |
| Album | Stray Cats |
Written by Brian Setzer, The "Stray Cat Strut" was the Stray Cat's third single. It was re-released after "Rock This Town" became a top ten hit for the band, garnering the song more popularity than during its original release. The lyrics cast a fun slant on the cat character in the song, a feline who is carefree and struts around like a ladies' man. With its swinging beat, it's no wonder this song elicited a line dance craze. For those who want to kick it up on the dance floor, multiple dance videos and tutorials can be found on YouTube.
2. I Happen To Like Cats by Granger Smith Parody
| | |
| --- | --- |
| Genre | Parody, Country |
| Date Released | 2018 |
| Album | Single |
This parody of country singer Granger Smith's song "Happens Like That" was an idea actually suggested to him by his manager after a video shoot in a barn. It appears that a cat came in, inspiring the idea to write "I Happen To Like Cats". So enthused with the way the cat song came out, Smith decided to make a video where he is seen sitting on a couch with a variety of different cats and surrounded by cat houses and toys. The video was shot at the San Antonio Cat Cafe, where patrons can sit and relax amid a myriad of felines who are up for adoption.
3. The Cat Crept In by Mud
| | |
| --- | --- |
| Genre | Pop, Glam Rock, Rock and Roll |
| Date Released | 1975 |
| Album | Mud, Greatest Hits |
"The Cat Crept In" is a great song for the dance floor. Lead vocalist Les Gray sounds similar to rock and roll legend Elvis Presley, and this song engulfs the rock and roll vibe of the 1950s. Probably not very well known in North America, Mud did achieve two number one hits in England in 1975, "Tiger Feet" and "Lonely This Christmas." In this tune, a woman is again portrayed as having feline characteristics, but unlike the sweet attributes of Tom Jones's "What's New Pussycat," this female prowls the clubs and has a dangerous side that seems to be something the singer enjoys.
4. Everybody Wants To Be A Cat by Scatman Crothers
| | |
| --- | --- |
| Genre | Movie, Soundtrack, Jazz |
| Date Released | 1970 |
| Album | The Aristocats |
Voiced by Scatman Crothers, Liz Eng, Phil Harris, and Thurl Ravenscroft, this song from The Aristocats enjoys a nice jazzy feel. In keeping with the cartoon characters, who are, in fact, not only feline cats but musicians, the word cat represents both the animals and the slang term for the jazz instrumentalists, also known as cats. The lyrics talk about squares with horns and how that would make one wish they weren't ever born or how having a square in your act can set your music back. Although the song doesn't need cartoon visuals to get its point across, the animated characters are delightful to watch.
5. Alley Cat by Bent Fabric
| | |
| --- | --- |
| Genre | Pop, Jazz |
| Date Released | 1962 |
| Album | Alley Cat |
Danish composer and pianist Bent Fabric wrote this instrumental piece which has become one of those unforgettable melodies decades after it was first introduced to the public. The lilt of the chromatic melody sneaking its way up and down the piano keyboard parallels the sleek and sly movements of the felines who roam free. In 1963, Peggy Lee recorded a version with lyrics. It was included in her album, I'm a Woman, where she compares a love interest to the untrustable alley cat who goes on the prowl each night. Although the vocal version is cute and clever, nothing compares to the piano instrumental.
6. The Lion Sleeps Tonight by The Tokens
| | |
| --- | --- |
| Genre | Rhythm And Blues, Du Wop |
| Date Released | 1961 |
| Album | The Lion Sleeps Tonight |
Although this song originated in South Africa in 1939, it wasn't until The Tokens, a popular Du-Wop group, recorded it in 1961 that it found its way to the top of the charts in the United States. George David Weiss was responsible for writing the English lyrics that are still catchy today. Artists like The Nylons and Nsync and many others released new versions of the song with a new recording almost yearly between 1961 and 2019, totaling approximately one hundred and fifty versions. This popular tune even found its way onto the soundtrack of The Lion King.
7. Tom Cat By The Rooftop Singers
| | |
| --- | --- |
| Genre | Folk, Country |
| Date Released | 1963 |
| Album | Walk Right In |
This tribute to an old tomcat by folk group The Rooftop Singers boasts all of Tom's character traits. He's the boss of the town and a star; in other words, he's hot stuff. Best known for their hit, "Walk Right In," from their album of the same name, Tom Cat was a successful single for the group. This song definitely represents the folk genre with its tight harmonies and former jazz singer Lynne Taylor's vocals.
8. The Kitty Cat Song by Lee Dorsey
| | |
| --- | --- |
| Genre | R&B, Soul, Funk |
| Date Released | 1965 |
| Album | Ride Your Pony – Get Out Of My Life Woman |
Lee Dorsey, formally known as Irving Lee Dorsey, is most remembered for his song "Working In The Coal Mine." "The Kitty Cat Song's" lyrics tell the story of a man who has a cat whom he spoils. But instead of giving him love and affection, every time he tries to pet his cat, she scratches him. Dorsey's song uses this frustrating interactive relationship to compare the way the cat treats him to the way his girlfriend treats him. Throughout the song, the line, "Just like you baby," repeats. Musically, the song has a nice swingy rhythm and easy-listening vocals. In 1966, The Troggs recorded their version of this tune with a slightly more rock and roll vibe to it.
9. Leave My Kitten Alone by The Beatles
| | |
| --- | --- |
| Genre | R&B, Classic Rock |
| Date Released | 1994 |
| Album | Anthology 1 |
Although they originally recorded "Leave My Kitten Alone" in 1964, this Beatles' hit didn't see its release onto one of their albums until their Anthology disc in 1994. Upon hearing the lyrics, one has to wonder whether this song is about a cat being chased by a dog or a more metaphorical description of a guy horning in on another guy's girlfriend. This recording is iconic Beatles' rock and roll and has often been referred to as their lost hit. The song's original version by Little Willie John embraces the fifties rock and roll vibe and includes female background vocals that sound like "meow."
10. Honkey Cat by Elton John
| | |
| --- | --- |
| Genre | Pop, Rock, Boogie Woogie |
| Date Released | 1972 |
| Album | Honkey Chateau |
Any fan of Elton John will recognize this tune immediately. As the opening track on John's fifth album, the lyrics of this song do not suggest that he is singing about a cat at all, but rather, "Honkey Cat" is an expression pinned on the character of the song by others. It seems that John is singing about a redneck who decides to go to the city for new experiences, but he doesn't fit into the lifestyle, so they call him Honkey Cat and tell him to go home. Interspersed into the musical score are bouncy little piano riffs, a signature style of Elton John's music.
11. Nashville Cats by The Lovin' Spoonful
| | |
| --- | --- |
| Genre | Classic Rock, Rock, Blues, Folk |
| Date Released | 1966 |
| Album | Hums Of The Lovin' Spoonful |
Recorded by The Lovin' Spoonful, an American band originating out of New York's Greenwich Village, this song uses the ever-popular expression "cats" to refer to jazz musicians, in this case, guitar pickers, because, like cats, they like to go out at night and always land on their feet. More than that, it's a tribute to all the fabulous musicians coming from Nashville. John Sebastian, singer-songwriter and founder of The Lovin' Spoonful, wrote this tune, but one of his biggest claims to fame is that he was the composer of the theme song for the TV show "Welcome Back Kotter."
12. Phenomenal Cat by The Kinks
| | |
| --- | --- |
| Genre | R&B, Soul, Indie, Children's Music, Pop, Rock, Blues, Folk |
| Date Released | 1968 |
| Album | The Kinks Are The Village Green Preservation Society |
The Kinks were one of the most influential bands of the 1960s. Hailing from the U.K., they are most known for their single, "You Really Got Me." "Phenomenal Cat" is a song whose lyrics read more like a tale one would tell to children than a British pop song. It discloses the story of a cat who loved to wallow and also to eat, not caring that he ate so much it made him fat. With a sprinkling of various music genre styles one would expect from The Kinks, this is a delightful song that definitely had to make our list.
13. Cool Cat by Queen
| | |
| --- | --- |
| Genre | Disco, Funk, Pop, Rock, R&B |
| Date Released | 1982 |
| Album | Hot Space |
Nearly a decade after Queen released its first song, "Cool Cat" appeared as a track on the group's tenth album. The sandy brush of the drums, complete with a lilting tune, makes the cool music match the text, with the vocalist sounding as much like a cool cat as the lyrics describe. Definitely not as well-known or iconic to Queen as "Bohemian Rhapsody" or "We Will Rock You," Cool Cat shifts the band's musical style from more traditional rock to a funky R&B flavor with a splash of Disco. Unfortunately, this flip in style did not garner much favor with Queen fans who preferred their rock-style music.
14. Maneater by Hall And Oates
| | |
| --- | --- |
| Genre | Pop, Soft Rock, Dance Rock |
| Date Released | 1982 |
| Album | H20 |
"Maneater," the first track on Hall And Oates's eleventh album, H20, is the most successful number one hit of the duo's career. In the lyrics, a woman is compared to a cat, but she comes with a warning: "Watch out boy, she'll chew you up." With the recognizable eighties synthesized track, a driving beat, and a repetitive chorus that gets stuck in your brain, "Maneater" gives us yet another spin on what it is to be a cat, be that an actual feline or a word to describe a certain type of human. This is one of my personal favorite songs about cats.
15. Black Cat by Janet Jackson
| | |
| --- | --- |
| Genre | Hard Rock, Pop Rock, Dance Rock, Heavy Metal, Glam Metal |
| Date Released | 1989 |
| Album | Janet Jackson's Rhythm Nation 1814 |
"Black Cat," the sixth single on Janet Jackson's fourth album, received a Grammy nomination in the category of Best Female Rock Vocal Performance. In the official video, before the guitar and band break out into the heavy metal style, the words "black cat" are repeated in a syncopated rhythm as the introduction to the song. Also, at the beginning of the official video, images of Jackson and a blank panther are interwoven along with the growls of the wild cat. In 1990, at the MTV Video Music Awards, Jackson took the performance of the song a step further, adding feline choreography resembling cat-like movements and also adding magical illusion.
16. Walkin' My Cat Named Dog by Norma Tanega
| | |
| --- | --- |
| Genre | Folk, Rock |
| Date Released | 1966 |
| Album | Walkin' My Cat Named Dog |
Performed by Norma Tanega, "Walkin' My Cat Named Dog" is the title song of Tanega's album of the same name. She was an American singer-songwriter whose talents were first noticed by Bob Crewe, producer and arranger for The Four Seasons. Besides recording the vocals, Norma also played harmonica on the track. Due to its popularity, other musicians covered the track, the most recent in 2015 by They Might Be Giants. The funny story behind the song is that Tanega lived in an apartment, and dogs weren't allowed as pets, so she got a cat but named him Dog.
17. Smelly Cat by Phoebe Buffet
| | |
| --- | --- |
| Genre | Pop, Folk |
| Date Released | 1995-1999 |
| Album | Single |
This list of cat songs would not be complete without including "Smelly Cat," the famous song sung by Friends' character, Phoebe Buffet. It appeared in several seasons of the popular sitcom because of its connection to the Phoebe character and became a running gag throughout the ten seasons. Lisa Kudrow, who played Phoebe, recorded "Smelly Cat" with The Pretenders, but it was credited to Phoebe Buffet and The Hairballs. As with all of Phoebe's songs, the lyrics are silly and whimsical, with a hint of truth and sincerity bringing out a more profound meaning underneath the novelty aspect of the song. This tune was dubbed one of the funniest moments on Friends.
18. The Siamese Cat Song by Peggy Lee
| | |
| --- | --- |
| Genre | Movie, Soundtrack |
| Date Released | 1955 |
| Album | Lady And The Tramp |
This song was on the soundtrack of the original Disney movie Lady And The Tramp. Sung by popular jazz singer Peggy Lee, her vocals have a sneaky feline sound complete with purring. Lee recorded the track twice so that she could voice both of the siamese cats. In the 2019 remake of the film, "The Siamese Cat Song" is no longer part of the movie's music score as it was deemed inappropriate, especially because of Lee's stereotypical Asian accent and racial connotations. It was replaced with the song, "What A Shame", which has an upbeat jazz tempo. The Siamese cat characters are also replaced, with Devon and Rex being Aunt Sarah's twin cats. The result of both songs, however, is that the cats enjoy destroying the house and its furniture.
19. I Tawt I Taw A Putty Tat by Mel Blanc
| | |
| --- | --- |
| Genre | Children's Music, TV, Cartoon, Novelty |
| Date Released | 1947 |
| Album | Single |
One of Looney Tunes' most famous cartoon duos, Tweety and Sylvester, are voiced by Mel Blanc in this recording from the popular TV show that ran from 1930 to 1969. This cat and canary pair debuted together in 1947 and has become synonymous with The Bugs Bunny Show, a staple on Saturday morning cartoons. Their relationship is one where Sylvester, the cat, is always trying to catch and eat the little bird. Tweety's ultimate goal is to become friends with Sylvester so the feline won't want to eat him anymore. Both voices are uniquely different, Tweety with his cute little accent, and Sylvester, who spits when he lisps. Cute and comical, this song remains one of the most memorable cat songs.
20. Magical Mr. Mistoffelees by Andrew Lloyd Webber
| | |
| --- | --- |
| Genre | Musical Theater, Broadway |
| Date Released | 1981 |
| Album: Cats | Cats: Complete Original Broadway Cast Recording |
No list would be complete without songs from the musical Cats. Based on T. S. Eliot's book, Old Possum's Book of Practical Cats, composer Andrew Lloyd Webber's lyrics are taken pretty much verbatim from this poetry collection for each of the cat songs that make up the script. Interestingly enough, Eliot is acknowledged as the lyricist for which he received a posthumous Tony award in 1983, although he died in 1965. Other songs from the musical that feature the different cat characters include "The Old Gumbie Cat," "The Rum Tum Tugger," "Grizabella," "The Glamour Cat," "Old Deuteronomy," "Gus, The Theater Cat," "Macavity, The Mystery Cat," and "Shimbleshanks, The Railway Cat." If one is inclined toward songs from musicals, any one of these offerings would be considered a good cat song.
21. Josie And The Pussycats by Kay Hanley
| | |
| --- | --- |
| Genre | Pop, Bubblegum, Teen Pop |
| Date Released | 2001 |
| Album | Music From The Motion Picture Josie And The Pussycats |
Although this song originated as the theme to the 1970 – 1971 television show Josie And The Pussycats, the movie version from 2001 has more kick to the beat and a more relatable sound than the original. The Hanna-Barbera production found a home in the Saturday cartoon lineup, but for only one season. The film version, from 2001, is based loosely on the TV show of the same name and stars Rachel Leigh Cook, Tara Reid, and Rosario Dawson as the Pussycats band. In both versions, the girls, dressed in feline attire complete with ears and tails, long for the chance to play their music worldwide and climb to the top of the Billboard charts.
Related Article: Hit Songs About Dogs
22. The Meow Mix Song by Linda November
| | |
| --- | --- |
| Genre | TV |
| Date Released | 1974 |
| Album | |
No list of cat songs would be complete without including this earworm jingle from the Meow Mix TV commercials. Sung by Linda November, lyrics appear on the screen while the little cat meows the melody, implying that the lyrics are the translation of what the cat is singing. This theme song was written by Shelley Palmer in 1970, although it didn't actually air until 1974. Interestingly enough, Wikipedia posts a bizarre fact about how the CIA used this jingle during the Global War On Terror to torture captives.
23. Meow Mix by Old Dominion
| | |
| --- | --- |
| Genre | Contemporary Country, Country Pop |
| Date Released | 2020 |
| Album | Meow Mix |
From Nashville, Tennessee, Old Dominion is a country band whose music is contemporary country with a splash of rock and pop thrown in. When their record label asked them to create some new versions of their songs, the band struggled with what they wanted to do until one day, after thinking about an inside joke that involved meowing, they decided to re-create not just one song but an entire album, using only meows as lyrics. This track, originally titled One Man Band, like several of the other tracks, has the vocalist singing only in meows, making this album one of the most unique alternate versions of any record in the history of country and pop music.
24. The Big Mean Kitty Song by Cory Williams
| | |
| --- | --- |
| Genre | Children's Music, Novelty Songs |
| Date Released | 2007 |
| Album | The Big Mean Kitty Song |
Cory Williams, a YouTube celebrity known as Mr. Safety, wrote and recorded "The Big Mean Kitty Song," which has become his most popular video. The lyrics to this song represent what many folks think of when it comes to cats. Lunging at his feet, playing with objects like wrappers and boxes, biting, and always considering attacking his human, Williams' song accurately describes a mean cat, but it's done with a beat that entices everyone to want to get up and dance. The video features Cory reading the book, The Big Mean Kitty to a little child, but in the form of a song.
25. I Love My Kitty Cat by Parry Gripp
| | |
| --- | --- |
| Genre | Children's Music, Novelty Songs |
| Date Released | 2017 |
| Album | I Love My Kitty Cat |
Another offering from the children's music genre, "I Love My Kitty Cat," by Parry Gripp, is a fun romp about a human and his cat. Unlike the songs that showcase mostly feline flaws, the singer in this song truly loves his cat. The ukulele riffs amid the driving beat make this a song that would encourage any child to jump up and move to the music as well as sing along. Children who have cats as pets would really relate to the lyrics and the bond that they have with their animal, who is also their pal. Parry Grip is most known for his children's songs and for being the lead vocalist and guitarist in the punk band Nerf Herder.
26. What's New Pussycat by Tom Jones
| | |
| --- | --- |
| Genre | Pop, Rock, Soul |
| Date Released | 1965 |
| Album | What's New Pussycat |
Sung by rising pop star Tom Jones, "What's New Pussycat" was the featured song on the album of the same name. It was also the theme song for Woody Allen/Peter Sellers' comedic film, What's New Pussycat. It was nominated for an Oscar at the 1965 Academy Awards. This piece, however, isn't about cats at all. Rather, the lyrics have the singer comparing a girl to a pussycat, asking her to powder her cute little pussycat nose and make up her big pussycat eyes so that he can soon kiss her on her sweet little pussycat lips. Burt Bacharach had to talk Jones into recording this song which ironically is a song synonymous with the singer's fame.
27. Best Kitty Cat Song (featuring Grumpy Cat)
| | |
| --- | --- |
| Genre | Electronic Pop |
| Date Released | 2013 |
| Album: | |
Although not much is known about this last song, it's too good not to be included in this list of songs about cats. Grumpy Cat, featured in the video, was actually a celebrity cat, known for the signature crabby look on her face. Her real name was Tardar Sauce, and she had her own internet meme. The video is full of cute cat photo shots bouncing to the contagious rhythm of the music. Comically, in the middle of the video, we hear a rumble of thunder, and the picture changes into Grumpy Cat's face. A silly song with a driving beat; it's no wonder this song has become known as the "Best Kitty Cat Song."
28. Cats In The Cradle by Harry Chapin
| | |
| --- | --- |
| Genre | Folk Rock, Soft Rock, Folk Country |
| Date Released | 1974 |
| Album | Verities And Balderdash |
Popular in the seventies, "Cats In The Cradle" tells the sad tale of a father and son who want to be close, but, due to the dad's career, they don't get to spend quality time together. As life would have it, the boy grows up and now has his own responsibilities, making it hard for him to find time for his father. Oddly enough, it was the boy who sang, "I'm gonna be like you, Dad," and sadly, that's exactly what happens, but not in the way the boy intended. In 1975 the song was nominated for a Grammy for Best Male Pop Vocal Performance.
29. Eye Of The Tiger by Survivor
| | |
| --- | --- |
| Genre | Hard Rock, Rock |
| Date Released | 1982 |
| Album | Eye Of The Tiger |
Probably best known as the theme song from the movie Rocky III, "Eye Of The Tiger" has a driving hard rock beat and an opening riff that immediately gives it away as one of rock music's most well-known and popular songs. With two million records sold, the song achieved platinum status, but what is also interesting is that its popularity has lasted through the age of digital streaming with over four million downloads. The lyrics embody what it means to be a fighter and a survivor.
30. Tiger By The Tail by Buck Owens
| | |
| --- | --- |
| Genre | Country |
| Date Released | 1964 |
| Album | I've Got A Tiger By The Tail |
Released by Buck Owens and the Buckaroos, "Tiger By The Tail" became one of Owen's signature songs. It is actually a metaphor for being involved with someone so difficult to deal with that it's like trying to hold on to a tiger's tail and not end up getting hurt. The lyrics in each of the verses imply the defeat of the singer who's had the wind taken out of his sales and is feeling helpless. For many, Buck Owens is most remembered for hosting the television show Hee Haw from 1969 to 1986 with Roy Clark.
31. Kitty Kat by Beyoncé
| | |
| --- | --- |
| Genre | R&B, Soul, Pop |
| Date Released | 2006 |
| Album | B'day |
Composed by Beyoncé, Pharrell Williams, and Shawn Carter, the music video has Beyoncé clad in a leopard-style catsuit complete with matching eye make-up. Her movements are also cat-like. In the song, she refers to herself as Kitty Kat, a girl who isn't happy in her current relationship. She calls out her boyfriend and tells herself, "Let's go, little kitty kat…he don't want no' mo'." The music's slow groove feels as seductive as the singer's movements in the video. "Kitty Kat" was never released as a single.
32. Tiger by Abba
| | |
| --- | --- |
| Genre | Pop Rock |
| Date Released | 1976 |
| Album | Arrival |
For Abba fans, the catchy chorus and the infectious dance beat don't disappoint, even though this isn't one of the songs the group is most known for. Again, as with many other songs, the title suggests that the song will be about a tiger, but in fact, the tiger is this unknown feeling the singer has about the dangers in the city. Listeners can interpret for themselves exactly what the metaphor is. Some have speculated the tiger could be a killer or a symbol of drug abuse. Oddly enough, the music doesn't really project the dark nature of the lyrics, and one will find themself singing along rather than feeling the ominous presence projected into the song.
33. Can't Tame The Lion by Journey
| | |
| --- | --- |
| Genre | Rock |
| Date Released | 1997 |
| Album | Trial By Fire |
Trial By Fire is American rock band Journey's tenth album. "Can't Tame The Lion" is the twelfth track on the album, which was released in 1996. This piece's sound is unmistakably Journey. The song dropped as a single in 1997; however, it never made it past number thirty-three on the charts. The singer keeps repeating how they swear they see the lion in dreams and even in Detroit. Obviously, they are not actually seeing a lion. One could surmise that the lion could be something scary, like an addiction that keeps showing up "in the embers of reckless years."
34. Like A Cat by Cindi Lauper
| | |
| --- | --- |
| Genre | Pop Dance, New Wave |
| Date Released | 1989 |
| Album | A Night To Remember |
"Like A Cat" isn't one of pop singer Cindi Lauper's memorable hits, although it does have the recognizable vocal quirks the singer is known to use in her tracks. As track number five on her third album, this tune and "I Drove All Night" were the only two that received positive reviews citing the singer's potential. However, the album as a whole wasn't successful for Lauper. Comparing herself to a cat, when the singer is dumped, she lands on her feet. The lyrics also reference purring, curled up by the fire.
35. Roar by Katy Perry
| | |
| --- | --- |
| Genre | Pop |
| Date Released | 2013 |
| Album | Prism |
Katy Perry co-wrote "Roar," the lead single from her fourth album, Prism. Perry is known for having a profound impact on the pop music genre and is known for three certified diamond hits, "Roar," "Dark Horse," and "Firework." "Roar" represents courage and empowerment, which is evident in the official music video where Perry becomes stranded in the jungle after a plane crash and her only companion, another survivor, is eaten by a lion. At first, Perry's character is afraid of everything, but she summons her courage and sees her reflection in the swamp water as that of a lion rather than a coward.
36. Old Black Cat by Ian Anderson
| | |
| --- | --- |
| Genre | Rock, Progressive Rock, Folk Rock |
| Date Released | 2003 |
| Album | Rupi's Dance |
Ian Anderson, the frontman for Jethro Tull, released this beautiful folky tribute to his pet, a black cat. The lyrics describe a typical cat's life of being lazy and carefree, sneaking the odd bit of Sunday dinner and not drawing any notice to himself. His cat used all nine of his lives while getting pushed around by the other cats. Sadly, the singer bought the cat a new collar for Christmas, but he forgot to give it to him, and unfortunately, the cat died by New Year. Anderson's gentle vocals and affinity for storytelling make this an enjoyable ode to a black cat.
37. Go Little Go Cat by The Four Teens
| | |
| --- | --- |
| Genre | Rock, Du-Wop, Rockabilly, Rock and Roll |
| Date Released | 1958 |
| Album | single |
Originally released as a single by The Four Teens, "Go Little Go Cat" is a song about a cute girl from the singer's school who loves to dance at the sock hops. All the kids love to watch her, and they all chant, "Go go little cat, shake shake little cat, jump jump little cat." All the boys want to go steady with her, but she refuses because all she really wants to do is dance. The song was re-released in 2018 on the album from Challenge records, From The Vaults Of The Original Hitmakers.
38. Cleopatra's Cat by Spin Doctors
| | |
| --- | --- |
| Genre | Indie, Alternative rock, funk rock |
| Date Released | 1994 |
| Album | Turn It Upside Down |
Hailing from New York City, the Spin Doctors are an American band whose style is alternative rock. Formed in the late 1980s, the band is still actively making music in 2022. "Cleopatra's Cat" contains tones of jazz blended with metal and rock influences. The lyrics tell a humorous story about the cat always seemingly upstaging Caesar and always comes back to Caesar's line, "My girlfriend's cat is smarter than me." The song is from the group's album, Turn It Upside Down, which ended up platinum in the United States.
39. Nine Lives by Aerosmith
| | |
| --- | --- |
| Genre | Heavy Metal, Rock |
| Date Released | 1997 |
| Album | Nine Lives |
"Nine Lives," the title song of the album of the same name, starts with an electric guitar superimposed with strange vocal sounds impersonating cats before the driving drum beat and metal guitar sound into the music. Based on the myth that a cat has nine lives, perpetuating the fact that cats can survive falls and other physical things that would kill a human, the singer uses the analogy of having nine lives to try and get the girl of his dreams. Each of the lives represents something in his quest, like "feelin' lucky" or "it ain't over."
40. Cat by The Hassles
| | |
| --- | --- |
| Genre | Psychedelic Rock, Acid Rock, Blue-eyed Soul |
| Date Released | 1968 |
| Album | Hour of the Wolf |
"Cat," released by The Hassles in 1968, seems to be describing a feline at first, but upon a closer look, it is more likely that the lyrics describe a woman's attributes as compared to those of a cat. The Hassles formed in the 1960s and featured now famous pianist/composer Billy Joel, who played bass and keyboards in the band's early tracks before embarking on his own solo career. The song showcases each of the instrumentalists in this track. At just over four minutes, this song is quite lengthy by 1960s music standards, where the average song length was a mere two and a half minutes.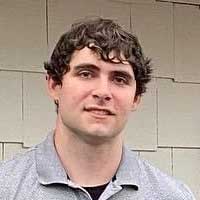 Hi, my name is Kevin and I'm from Butler, Pennsylvania. I've been obsessed with music and audio gear for as long as I can remember. I started this website to help people find professional advice related to a wide range of audio topics. We have a number of Audio Engineers on our team who have been designing and fixing audio gear for decades.