Trust is critical in a friendship; it's the foundation of any relationship! Without trust, it is impossible to open up and confide in someone. We all cherish our loyal friendships, but a deceitful friend shows you their true colors every now and then. Then, what you thought was a strong wall of trust comes tumbling down.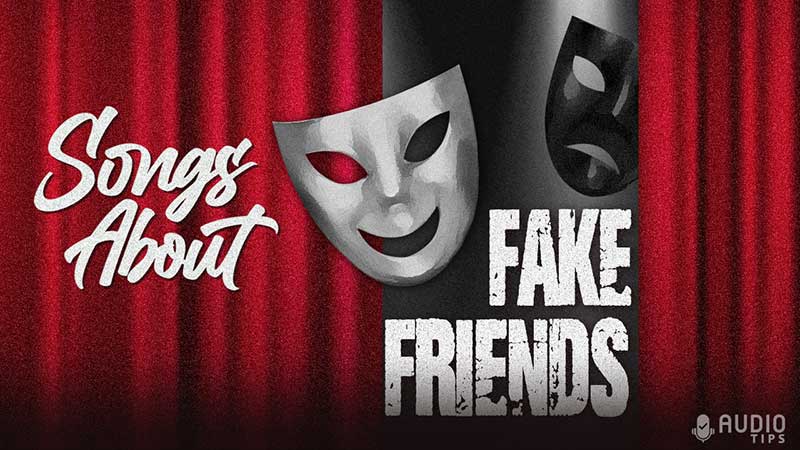 A breakup with a friend is just as real and hurtful as any other breakup. If you're looking for some relatable songs about fake friends to listen to and maybe cry to, we've got your back.
1. Backstabber by Kesha
| | |
| --- | --- |
| Genre | Dance Pop, Pop Rock, Pop |
| Year Released | 2010 |
| Album | Animal |
In this fast-paced song, Kesha befriended a "Backstabber," who was one of her best friends. This "friend" kept going behind multiple people's backs, talking about them and twisting up words to cause drama and get attention. This backstabber ends up losing all her friends because of all the drama surrounding her. It seems no one believed her stories because the truth always comes out.
This song is about sweet, good old karma. Who doesn't love when a fake friend gets their just desserts? Expect to hear some pop-rock elements in the song, along with echoey backup vocals.
2. All My Friends Are Fake by Tate McRae
| | |
| --- | --- |
| Genre | Pop |
| Year Released | 2020 |
| Album | All the Things I Never Said |
Tate McRae has given up hope on people in this depressing song about her fake friends. If you're in the same boat, you'll connect with this song. She feels as if no one can be trusted. I can see this happening to someone that has been damaged too many times. It seems like she's comfortable perceiving everyone as fake, so if they ever hurt her, she at least sees it coming.
3. Follow Your Arrow by Kacey Musgraves
| | |
| --- | --- |
| Genre | Country, Country Pop |
| Year Released | 2013 |
| Album | Same Trailer Different Park |
This wonderfully-written country pop song was my saving grace in high school. Oftentimes, we are influenced by society about what we should and shouldn't do. There's a never-ending list of reasons why someone can be ostracized, and "Follow Your Arrow" runs through many of those reasons.
Someone that is judging you about how you eat, when and if you get married, or what you drink at a party is not your friend. We should all feel the freedom to do as we please, knowing that our friends will be there for support, not the other way around! If any of your friends judge you about any of the points in "Follow Your Arrow," tread lightly because they might be fake friends.
4. Homecoming Queen? by Kelsea Ballerini
| | |
| --- | --- |
| Genre | Country, Country Pop |
| Year Released | 2020 |
| Album | Kelsea |
The homecoming queen is one of the most popular girls in school. Everyone wants to be like her because she's, in a way, a role model. This song talks about how the homecoming queen is well-known and has so many friends, yet she is a fake person.
However, it's not in a bad way; on the contrary, the homecoming queen is faking her smile and portraying glamor to hide her internal battles. It's saddening because a real friend usually opens up about their suffering, but this girl would rather keep it to herself because she has an image to uphold.
5. Someone You Loved by Lewis Capaldi
| | |
| --- | --- |
| Genre | Alternative/Indie, Pop |
| Year Released | 2019 |
| Album | Divinely Uninspired to a Hellish Extent |
Lewis Capaldi, the outstanding singer, and songwriter that crafted "Someone You Loved," publicly spoke about how he intentionally made the lyrics open-ended. That means this song could be about the passing of someone, a breakup, someone moving away, and cutting ties with a fake friend.
When you're comfortable with someone, and they transition out of your life, you're left feeling out of touch with reality. Whether this friend talked poorly behind your back or took advantage of you, you never expect to cut ties with them. After all, we go into a friendship hoping that it'll last forever. Unfortunately, some people take that for granted.
6. Lunchbox Friends by Melanie Martinez
| | |
| --- | --- |
| Genre | Pop |
| Year Released | 2019 |
| Album | K-12 |
"Lunchbox Friends" discredits fake, judgemental friends in a bold and classy way. The synthy voice distortion intertwining with the sweet-sounding vocals makes this song a trip! The autotune heard in "Lunchbox Friends" adds the cherry on top of this brash song about meaningless, short-term friendships.
7. Cooler Than Me by Mike Posner
| | |
| --- | --- |
| Genre | Electropop, Dance Pop, Pop |
| Year Released | 2010 |
| Album | 31 Minutes to Takeoff |
"Cooler Than Me" is such an articulate song. There is a lot of thought and resentment set forth, and the lyrics paint a picture in your head about the delusional person to whom this song is dedicated.
I'm sure you can think of an old friend that put up a front so they can seem like the most fascinating person in the room, like in "Cooler Than Me." Hopefully, that person grew out of that phase, and you've set your differences aside. That's not the type of friend one enjoys spending time with!
8. Fake Friends by Sigrid
| | |
| --- | --- |
| Genre | Pop |
| Year Released | 2017 |
| Album | Don't Kill My Vibe |
Sigrid came to a realization when her best friend decided to walk out of her life. She realizes it's better to walk away than to entertain a relationship with a fake friend, even if that means being alone. Sometimes you're better off flying solo, it's okay to shine on your own! Sigrid is reminding listeners that they don't need to explain themselves to a fake friend.
I get an empowering tone from this song; it's like rising from a dark time. For me, this comes from losing a friend and understanding that you don't need them.
There's some silence, and a cappella followed up with a dynamic drop of instruments in this intimate track.
9. The Middle by Jimmy Eat World
| | |
| --- | --- |
| Genre | Alternative/Indie, Pop |
| Year Released | 2001 |
| Album | Bleed American |
Who doesn't know this classic pop-punk song? Let me tell you, I didn't know how profound "The Middle" by Jimmy Eat World was. There's angst and depth in this track; it's so much more than your favorite Guitar Hero song. It is based on that dreadful feeling of being an outsider and not having any real friends by your side.
10. My Ex's Best Friend by Machine Gun Kelly
| | |
| --- | --- |
| Genre | Pop-Punk, Pop |
| Year Released | 2020 |
| Album | Tickets to My Downfall |
One of the number one friend codes is: don't date your best friend's ex. It's a recipe for disaster in almost any case. Colson Baker, also known as Machine Gun Kelly (MGK), gets with his ex's best friend and wrote this song to tell the story about how and why that came about. They are both totally in the wrong; that's a major boundary they are crossing. I would label his ex's best friend as a fake friend for breaking the code!
11. NEVER GONNA LIKE YOU by Bea Miller and Snakehips
| | |
| --- | --- |
| Genre | Pop |
| Year Released | 2020 |
| Album | lust |
Growing up with someone and becoming best friends is bittersweet because while there's potential for a long-term friendship, there's also a chance that as you grow and change, your personalities will clash.
"NEVER GONNA LIKE YOU" is a blunt song dedicated to a former best friend that is acting differently. This former friend tries too hard to be the star of the show, and while other people think so, Bea Miller isn't buying it! She emphasizes that no one is going to like them or see them how she used to back when they were friends.
12. Real Friends by Camila Cabello
| | |
| --- | --- |
| Genre | Pop |
| Year Released | 2018 |
| Album | Camila |
Camila Cabello perfectly describes the struggle of finding a pal to open up to. We've all been there, from carefully building up a friendship, then being let down by a so-called friend. This marvelously coordinated acoustic song has a peaceful ambiance despite its disgruntled theme.
13. F.F.F. by Bebe Rexha (feat. G-Eazy)
| | |
| --- | --- |
| Genre | Pop |
| Year Released | 2017 |
| Album | All Your Fault: Pt. 1 |
Bebe Rexha has officially given up on her fake friends. In "F.F.F.," she's embracing her independence and doesn't believe in having fatuous friendships. Plus, she hints at being too busy to look for friends as there aren't any around this season anyway.
You'll notice this track uses minimal instruments, and the focus is on the vocals. It's a very repetitive pop song, so G-Eazy's feature gives us a nice break from the recurrent lyrics.
14. Fix You Up by Tegan and Sara
| | |
| --- | --- |
| Genre | Alternative/Indie, Pop |
| Year Released | 2004 |
| Album | So Jealous |
Tegan and Sara are my favorite duo, they have an extremely unique sound. Although they are twin sisters, they still face some hurdles when it comes to maintaining their friendship. "Fix You Up" is about Tegan Quin's point of view when she was writing songs for their record, "So Jealous." Her sister, Sara Quin, was busy with school and was not contributing to the songwriting process. She wouldn't even return her sister's calls or send any input!
Tegan Quin expresses that she thought her sister, her best friend, was going to quit their music career. Although it was a stressful time for them, it made for a great song about putting in an effort and not letting your best friend hang.
15. Say It to My Face by Madison Beer
| | |
| --- | --- |
| Genre | Pop, Soul |
| Year Released | 2017 |
| Album | As She Pleases |
There is no better word to describe Madison Beer's voice than FLUID! This song highlights the incredible vocal capacity that she has.
"Say It to My Face" has an aggressive tone as Madison Beer calls out fake friends that disrespect her. She demands confrontation instead of backstabbing, as she should!
16. I Lost a Friend by FINNEAS
| | |
| --- | --- |
| Genre | Pop |
| Year Released | 2019 |
| Album | Blood Harmony |
Finneas O'Connell, also known as FINNEAS, writes a melancholic song about losing his best friend. "I Lost a Friend" has a gentle start and builds up to an assertive beat. FINNEAS fills the song with similes to help the listener understand his grief about a dear friend abruptly cutting him off over what seem to be petty reasons.
17. Thank You by Simple Plan
| | |
| --- | --- |
| Genre | Alternative/Indie, Pop, Rock |
| Year Released | 2004 |
| Album | Still Not Getting Any… |
"Thank You" by Simple Plan is a fast-paced, headbang-worthy track that ironically thanks a former friend for all the letdowns and hurt. This type of former friend can leave a bad taste in anyone's mouth and will make you wish you never met them. It's infuriating to waste time on a fake friend!
18. Dead To Me by Kali Uchis
| | |
| --- | --- |
| Genre | R&B/Soul, Electropop |
| Year Released | 2018 |
| Album | Isolation |
"Dead To Me" is about trying to move on from a toxic friendship. This track has an undeniable sass to it. It's very poppy and upbeat, even with the harsh lyrics. Kali Uchis' soft, high-pitched voice is complemented with a steady synthesizer, making this a great dance track.
19. New Friends by Maty Noyes
| | |
| --- | --- |
| Genre | Pop |
| Year Released | 2018 |
| Album | Love Songs From A Lolita |
"New Friends" is a textbook pop song, and Maty Noyes is spunky about the way she describes how it feels to have lousy friends.
Your friends should never walk all over you; you're not a pushover! Maty Noyes is calling out her friends for treating her miserably. It takes time to realize that you're being used. This song portrays how your friends' red flags aren't obvious at first because of the blinding love you have for them. However, once the cat's out of the bag, there is no forgiveness.
20. Now, Now by St. Vincent
| | |
| --- | --- |
| Genre | Alternative/Indie, R&B/Soul, Pop |
| Year Released | 2007 |
| Album | Marry Me |
Be prepared before you listen to this track. You'll notice the ending has a creepy touch to it. It has unsettling scary movie vibes; it reminds me of the music at the end of the horror short, "Don't Hug Me I'm Scared" (if you've seen it).
All in all, the essence of "Now, Now" is: don't let your so-called friends treat you inadequately. Things like saying sorry come a long way in a friendship. This is easily one of my favorite songs about fake friends.
21. Fake Friends by Gucci Mane
| | |
| --- | --- |
| Genre | Hip-Hop, Rap |
| Year Released | 2022 |
| Album | GM16* |
According to Gucci Mane, you will have fake friends even if you don't see it coming. Some friends will be fake from the get-go; others may take time to show their true demeanor. In this song, Gucci Mane tells the story about his childhood friend, "Wop," who threw away everything they've worked on for a career opportunity. That doesn't make "Wop" a terrible friend, but the fact that he acted like he never knew Gucci Mane does!
Dedicated to his young son, the message in this track is to take the life lesson and run with it. Don't be angry or resentful; instead, be a better person because of it. Gucci Mane heavily enunciates the word "friends," and I believe this is a mockery of the word and its meaning. You will get a sense of sarcasm throughout the track. The instrumentals and beats hit just right and make it an ideal hangout or party jam; how versatile!
22. Friend of Mine by Lily Allen
| | |
| --- | --- |
| Genre | R&B/Soul, Pop |
| Year Released | 2006 |
| Album | Alright, Still |
The musical tone in "Friend of Mine" reminds me of being at the beach; the groovy, getaway-like melody delivers a self-explanatory message to a former friend. This old friend talks mess about Lily Allen, and Lily Allen assumes that it's just a phase. When it's clear that it isn't just a phase, she speaks up against her ex-friend for all the trouble she has caused.
23. Therefore I Am by Billie Eilish
| | |
| --- | --- |
| Genre | Alternative/Indie, Pop |
| Year Released | 2020 |
| Album | Therefore I Am |
"Therefore I Am" is in the vein of telling fake friends to stay away. As Billie Eilish's fame and recognition continue to grow, so does her hater count. I think she's sending a message to her fake friends through this song. It seems like some of the people around her constantly judge her, and she's had enough. She's showing her dominance whilst telling haters to let her be. I also get a sense that some of her "friends" try to exploit her, but she knows how to maneuver her way around the mess. Bad friends just don't have anything better to spend their time on.
24. Tell Me How by Paramore
| | |
| --- | --- |
| Genre | Alternative/Indie, Pop |
| Year Released | 2017 |
| Album | After Laughter |
I was extremely shocked when I heard about Paramore's drummer and lead guitarist leaving the band. The bassist also departed from the band sometime later, and I think "Tell Me How" is dedicated to the former band members. The lyrics are quite telling, and I feel like Paramore's Hayley Williams is distraught by the whole situation.
It's almost like a goodbye song to her old friends. This song highlights that no matter how close you are to someone, your differences may send you separate ways, and you need to let go.
25. Fake Friends by Billy Bueffer
| | |
| --- | --- |
| Genre | Hip-Hop, Rap |
| Year Released | 2019 |
| Album | Fake Friends |
It's common to have someone close to you cross you one too many times. This song confoundingly tells us that even though we may dislike fake friends, there should be an understanding that you might need some fake friends to make it through life.
It's a critical song, there is judgment about fake relationships that have been established. You'll like the keyboard tune that fluctuates in and out throughout the beat. Also, there are plenty of bass drops to go around! If you're looking for rap songs about fake friends, then this is one you'll want to consider adding to your playlist.
26. Reckless Love by Bleachers
| | |
| --- | --- |
| Genre | Alternative/Indie |
| Year Released | 2014 |
| Album | Strange Desire |
Keeping a fake friend on speed dial is irresponsible! Sure, it may be someone you feel secure with, but you need to trust your gut at the end of the day. The gist of this song is if you keep going back to a fake friend that enables you, you're being reckless and, therefore, restless.
27. People You Know by Selena Gomez
| | |
| --- | --- |
| Genre | Electronic Dance Music (EDM), Pop |
| Year Released | 2020 |
| Album | Rare |
Selena Gomez is the queen of electronic pop songs. Most of her music has a mysterious aura, including "People You Know."
This fiery track is about losing close companions. The aggrieved lyrics walk us through something that most of us have experienced. One day, you have a friend, then the next day, you're strangers and no longer speaking.
28. Fake Friends by Joan Jett & the Blackhearts
| | |
| --- | --- |
| Genre | Classic Rock |
| Year Released | 1983 |
| Album | Album |
Joan Jett describes fake friends as people that are there for you when you're succeeding but abandon you when you're down in the dumps. They will lead you on and make you believe that everything is great and that every idea you have is a genius one. In other words, they are "yes men" and say anything they think you want to hear.
A friend should always give you an honest opinion if they really care about your well-being and success. Joan Jett specifies that we don't lose anything when we lose fake friends. I find the lyrics to be very true and catchy!
Aside from the sincere lyrics, you'll fall in love with the 1980's electric guitar featured in this track. The riffs bring the most pleasant vibe to the song.
29. Look What You Made Me Do by Taylor Swift
| | |
| --- | --- |
| Genre | Electropop, Dance-Pop, Progressive Pop, Pop |
| Year Released | 2017 |
| Album | reputation |
"Look What You Made Me Do" is about someone that did Taylor Swift wrong, and she is letting this person know that karma is coming after them. At the same time, I feel she doesn't want to let karma happen organically, so this song is a scare tactic, in a way. If any of your friends have treated you unacceptably, I'm certain you'll associate with the thought behind this song. This track had a lot of folks talking. Then again, her songs always stir up the media one way or another.
30. Fake Friends by PS1 ft. Alex Hosking
| | |
| --- | --- |
| Genre | Dance/Electronic |
| Year Released | 2020 |
| Album | Fake Friends |
Countless people on social media put on a fake persona for views nowadays. The thing about that is eventually, that fake persona will take an effect on their lives and the people surrounding them.
There are many crazy things people will do for their 5 minutes of fame. Once people become obsessed with getting online attention, they start to neglect the real world and may become a non-authentic version of themselves.
This song talks about fake (online) friends and how they may influence others to follow suit. This song is fast-paced, like something you would hear at a club or while you're out shopping. There's a subtle maraca heard throughout the beat, along with pianos and techno for the soul.
31. I'll Still Destroy You by The National
| | |
| --- | --- |
| Genre | Alternative/Indie |
| Year Released | Sleep Well Beast |
| Album | 2017 |
"I'll Still Destroy You" is the result of an open wound to a damaged individual. Sometimes when you lose a friend, you feel like you've lost hope in all of society. Put your detective hat on, for you'll have some decrypting to do to understand the lyrics. I thoroughly appreciate the poetry in this song. In my opinion, the point of this song is how someone can spiral downhill when they feel lonely and have useless friendships with no support.
32. Real Friends by Ye
| | |
| --- | --- |
| Genre | R&B/Soul, Hip-Hop/Rap |
| Year Released | 2016 |
| Album | The Life of Pablo |
"Real Friends" wraps around Kanye West, commonly referred to as Ye, speaking out about his friends and family. It appears it's also pinpointing one of his cousins that has turned their back on him. This cousin apparently stole Ye's property and blackmailed him for money to get his stolen property back.
Ye also mentions how false rumors about him put a damper on several of his friendships. It doesn't end there; most of Ye's "real friends" pop in and out of his life just to ask for money.
The result of all this happening to him is that he no longer feels comfortable having real friends. This song is tough to listen to, given that these are true events. The composed, repetitive bass in the beat helps cushion the blow. When the bass is not heard, you'll hear some calming, luminescent tones, it's artistic!
33. The Girl's a Straight-Up Hustler by All Time Low
| | |
| --- | --- |
| Genre | Alternative/Indie |
| Year Released | 2005 |
| Album | The Party Scene |
All Time Low addresses this ditty to that fake friend that is in their own little world. This person believes the sun rises and sets just for them. They partake in drama, ruin everything they touch, and pretend they have a perfect life. The song is titled "The Girl's a Straight-Up Hustler" to emphasize how hard this person works to cater to their ego. That's a major fake friend alert!
34. Liability by Lorde
| | |
| --- | --- |
| Genre | Pop |
| Year Released | 2017 |
| Album | Melodrama |
This song is probably one you're familiar with. If you're not familiar with the song, maybe you're familiar with the scenario: Your friends only enjoy your company when things are in tip-top shape and distance themselves when otherwise.
If you have lots of friends but still find yourself feeling lonely, maybe it's time to evaluate the friends you have. You should never be a liability to someone that is supposed to be there for you.
35. Fake Love by Drake
| | |
| --- | --- |
| Genre | Hip-Hop/Rap |
| Year Released | 2017 |
| Album | More Life |
A popular track by Drake, where he speaks about finding success and his life finally looking up. The only thing that's changed is his friends. Now that he's doing well, they've become very loving and try to get closer to him, eventually leaching onto his wealthy lifestyle.
Drake can feel a difference in the way his friends communicate with him, it's no longer genuine. All they do is sugarcoat everything, but Drake can sense them holding back on what's really going on. None of his friends confide in him or share their struggles, just to keep their relationship as happy-go-lucky as possible. Being lied to is awful, especially when you know they're lying. Hence, the title "Fake Love" because a friendship should have honesty and unfeigned feelings.
36. Bitches These Days by Olivia O'Brien
| | |
| --- | --- |
| Genre | Pop, Pop Rock |
| Year Released | 2022 |
| Album | Bitches These Days |
"Bitches These Days" by Olivia O'Brien reminds me of Paramore's pop rock music style. It's a pumped-up song about the audacity of some people. It speaks of those times you were dumbfounded by how foolish some former friends were. It's almost humorous how ignorant some people can be, especially when they think they're sneaky, but it's easy to see right through them.
37. Bad Blood by Kendrick Lamar and Taylor Swift
| | |
| --- | --- |
| Genre | Electropop, Alternative/Indie, Pop |
| Year Released | 2014 |
| Album | 1989 |
This award-winning song by Taylor Swift captures how a feud with a fake friend comes about. It's usually a surprise when you realize that there's hostility between you and your former friend, but it happens to the best of us!
38. Fake Friends by Bazanji
| | |
| --- | --- |
| Genre | Hip-Hop/Rap |
| Year Released | 2018 |
| Album | Fake Friends |
Bazanji makes it known that he has no time for fake friends. He keeps his circle small and exclusive to people that have always been there for him. As soon as he feels he's being treated unfairly by a friend, he has no problem cutting them out of his life.
This strong, hip-hop song has a gangster tone and a distinct techno keyboard that shines throughout the whole track. You'll enjoy the low harmonies heard in some parts of the song.
39. Hollaback Girl by Gwen Stefani
| | |
| --- | --- |
| Genre | Pop |
| Year Released | 2004 |
| Album | Love. Angel. Music. Baby. |
You don't want to get on Gwen Stefani's bad side. She knows how despicable some people can be, and in "Hollaback Girl," Gwen Stefani stands up for herself like a true lioness.
If you're butting heads with a friend that is talking down on you and diminishing you as a person, tune in to this fun classic and remind yourself that you are above the influence. You're not just a background character, you're worthy of being a leader and deserve better friends than that!
40. Rival by LANCO
| | |
| --- | --- |
| Genre | Country |
| Year Released | 2019 |
| Album | Rival |
"Rival" by LANCO is your motivational song for those days when none of your friends believe in you. It's about cheering for the underdog and disregarding anyone that is against what you're doing. They're not your friends, in fact, consider them your rivals! When no one supports your decisions, you should feel confident prevailing on your own. It's your journey, so forget fake friends; they'll hold you back!
Wrap-up:
Losing a friend to drama is unfortunate, but it's inevitable, especially as we broaden our social circle. I hope this list brought you some comfort, knowing that you are not alone. Whether it's white lies, making empty promises, or utter betrayal, there are many reasons to call someone a fake friend. You never know; you were probably considered a fake friend to someone in the past!
Have you recently dealt with a fake friend? Which songs make you think of that former friend?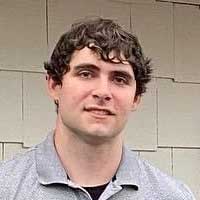 Hi, my name is Kevin and I'm from Butler, Pennsylvania. I've been obsessed with music and audio gear for as long as I can remember. I started this website to help people find professional advice related to a wide range of audio topics. We have a number of Audio Engineers on our team who have been designing and fixing audio gear for decades.