When you think about what makes you cry, you'll notice that having that certain song playing in the background amplifies your urge to break down. Let's not forget that the root of your tears doesn't always need to come from a sorrowful event. However, when it comes to songs that will make you cry, it's much more likely you'll get emotional if the song is describing something you've experienced before.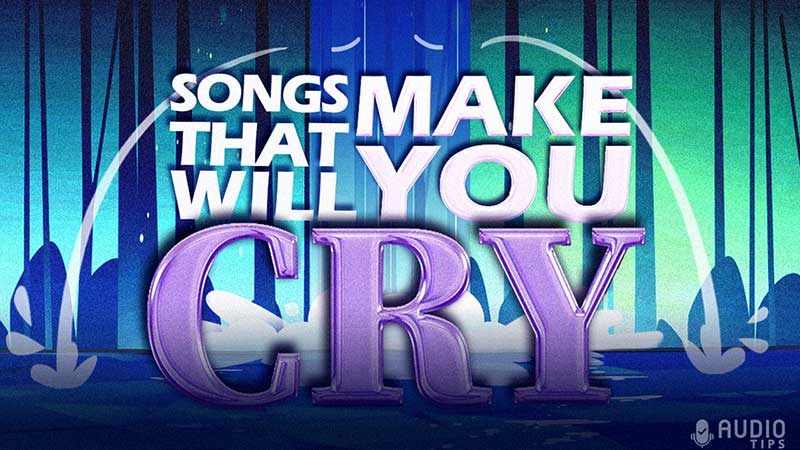 We should also feel comfortable letting out tears of joy! Take a gander at our carefully-formulated list of songs that are sure to turn your eyes into sprinklers.
1. King and Lionheart by Of Monsters and Men
| | |
| --- | --- |
| Genre | Alternative/Indie, Pop |
| Year Released | 2011 |
| Album | My Head Is an Animal |
The Icelandic folk band, Of Monsters and Men is commonly referred to as a one-hit-wonder. However, they bring more to the table than their most popular hit, "Little Talks."
"King and Lionheart" is a beautifully-written song about two people with a profound relationship. By listening to the lyrics alone, you can tell that nothing will wreck their bond. They've built such a strong connection that nothing will interfere with them coming together. Large obstacles are unavoidably holding them apart, but they keep reminding themselves that they can vigorously overcome any obstacle.
The message behind the song is what makes this track so meaningful. It brings a glimmer of light into the darkness that fills the void of hope. If you're going through a tough time, this song will bring you to your knees. It will not allow you to lose hope in yourself, especially if there's a loved one involved.
2. Lose You To Love Me by Selena Gomez
| | |
| --- | --- |
| Genre | Pop |
| Year Released | 2020 |
| Album | Rare |
Lose You To Love Me is one of Selena Gomez's most popular songs of all time. The song was inspired in part by her breakup with Justin Bieber. The lyrics talk about going through the healing process and finding herself. You can truly feel her pain after the breakup with lyrics like "I need to hate you to love me." I think anyone who has ever gone through a difficult breakup can relate to the song, which is probably one reason it was such a massive hit. It's definitely one of those songs you could find yourself crying to, especially if you've recently gone through a breakup. If you're looking for sad breakup songs, this is one you'll definitely want to hear.
3. favorite crime by Olivia Rodrigo
| | |
| --- | --- |
| Genre | Indie Pop, Pop |
| Year Released | 2021 |
| Album | Sour |
When you're blindly in love, it's hard to notice when you're being taken advantage of. Olivia Rodrigo curated the relentless album "Sour" about her recent breakup experience. "favorite crime" is about how toxic this relationship was; it's distressing to see her at the mercy of her ex's feet.
The way Olivia Rodrigo passionately sings hits you like a brick wall, and soon you'll shed some tears because of how well she puts you in her shoes.
4. Love Someone by Lukas Graham
| | |
| --- | --- |
| Genre | Pop |
| Year Released | 2018 |
| Album | 3 (The Purple Album) |
This award-winning hit is dedicated to the woman Lukas Graham started his family and life with. It's wonderful knowing you've found someone that complements you in every way, and that's what Lukas Graham is expressing in this track. He also speaks about how being in love makes you vulnerable and gives you something to lose. In a way, having a family can be risky but is worth all the memories that you'll cherish in the years to come. This song was a massive hit after its release and peaked at position 70 on the Billboard Hot 100.
5. You Should Be Here by Cole Swindell
| | |
| --- | --- |
| Genre | Country |
| Year Released | 2016 |
| Album | You Should Be Here |
You should be here by Cole Swindell is one of those songs that anyone who has ever lost a loved one will resonate with. The song was written by Cole after his dad suddenly passed away while he was on tour. The song is about wanting to celebrate important moments in life with the ones you love most. Unfortunately, sometimes the ones we love most can no longer join us here on earth. This song was certified platinum by RIAA and topped the charts in many countries after its release.
6. Photograph by Ed Sheeran
| | |
| --- | --- |
| Genre | Folk Music, Pop |
| Year Released | 2014 |
| Album | × |
This lovely song by Ed Sheeran is about the unavoidable hurt that he faces while being in a long-distance relationship with his woman. With only a photograph in his wallet and one in her necklace locket, it hurts him that this is the only connection they share.
Ed Sheeran serenades her, asks her not to forget his love, and promises he will be home soon. "Photograph" has healing characteristics from the uprising instrumentals, sincere vocals by Ed Sheeran, and the overall heartfelt message in the song. There is no question as to why this is such an iconic song. Being apart from a loved one is enough to make anyone weep.
7. I Met a Girl by William Michael Morgan
| | |
| --- | --- |
| Genre | Country |
| Year Released | 2016 |
| Album | Vinyl |
Unconditional love will always leave a footprint in your heart. You find that your day is instantly brightened up any time they cross your mind. "I Met a Girl" is about a girl so amazing that it shocks a man that she is single. He ponders to himself as he highlights all of her imperfections and quirks.
He's simply grateful that they've crossed paths, and he can't stop wondering what the backstory is behind this eye-catching person. This track will remind you of the person that has your heart and all the reasons you love them.
8. I Hope You Dance by Lee Ann Womack and Sons of the Desert
| | |
| --- | --- |
| Genre | Country Pop, Country |
| Year Released | 2000 |
| Album | I Hope You Dance |
Lee Ann Womack uses her affable vocals to beg listeners to keep seeing the best in all situations, easy or hard. This track has an inspirational, underappreciated message with many relatable scenarios. Too many people settle for the easier tasks in life, and it's up to you to show up and challenge yourself to brighten up the room with your confidence!
9. Fix You by Coldplay
| | |
| --- | --- |
| Genre | Alternative Rock, Alternative/Indie, Post-Britpop |
| Year Released | 2005 |
| Album | X&Y |
The hardest part of forgiving yourself is realizing that it's healthy to accept your mistakes. This is the key pointer taken from this song. We are never alone, we are only human, and everyone goes through this type of difficult time.
Coldplay has impacted many fans with this prominent song. "Fix You" has a bestowing message, eccentric instrumentals, gentle vocals, and a beautiful sound that will make time stand still.
10. Unchained Melody by The Righteous Brothers
| | |
| --- | --- |
| Genre | Pop, Blue-Eyed Soul, Sentimental Ballad |
| Year Released | 1965 |
| Album | Just Once in My Life |
This classic melody will never lose its touch, it makes me want to slow dance with my partner whenever and wherever it's playing. It's such a rich song and clears the mind of anything other than that loving feeling.
This song was made for a film called "Unchained." The film is about a man that is eagerly waiting for his prison release so he can see his wife. The melody is slowly and steadily sung with gentle instruments that fade in and out. "Unchained Melody" will make you miss the person you're longing to be with.
11. I Don't Remember Me (Before You) by Brothers Osborne
| | |
| --- | --- |
| Genre | Country |
| Year Released | 2018 |
| Album | Port Saint Joe |
After a while of Livin' La Vida Loca, you may not want to go back to that lifestyle. If you're like me, you're on a constant journey to self-improvement. For the man in perspective in "I Don't Remember Me (Before You)," the journey consists of getting sober and reuniting with family.
The softly-played acoustic guitar and passionate vocals are what make this ballad cry-worthy. You will definitely connect with the Osborne brothers as they tell this story.
12. The Weight Of The Badge by George Strait
| | |
| --- | --- |
| Genre | Country |
| Year Released | 2019 |
| Album | Honky Tonk Time Machine |
George Strait pays a tribute to all of our first responders that keep the country and its people safe. "The Weight Of The Badge" is an underappreciated, heartfelt song.
A lot of first responders don't know what they'll encounter or experience each day. This takes a toll on their loved ones, never knowing which kiss or goodbye will be the last. Our first responders carry a heavy responsibility that is recognized and applauded in "The Weight Of The Badge."
I recommend watching the music video. It gives the perfect context of what these heroes and their families go through and gives the song an even greater meaning.
13. I Drive Your Truck by Lee Brice
| | |
| --- | --- |
| Genre | Country |
| Year Released | 2012 |
| Album | Hard 2 Love |
This is a true story about a father who lost his son to the war in Afghanistan. "I Drive Your Truck" has torn apart many people due to the inspiration behind the song.
This is one I got extremely emotional listening to when it was released and still, many years after! What breaks my heart is the fact that it's a true story. It's beautiful that the father whom this song is about has a way to reconnect with his late son by driving his old truck. The father lets out all of his bottled-up feelings in the truck that was left behind.
14. Mammas, Don't Let Your Babies Grow Up to Be Cowboys by Waylon Jennings & Willie Nelson
| | |
| --- | --- |
| Genre | Classic Country |
| Year Released | 1978 |
| Album | Waylon & Willie |
Growing up and living the life of a cowboy is not ideal for a child. It's a merciless lifestyle, and something is always wrong, even when things seem okay. Waylon Jennings and Willie Nelson advise parents to raise their children in an encouraging, opportunity-filled environment and style.
Herding cattle, singing sad songs, and feeling alone or unloved aren't what one would consider fulfilling. Life has way more to offer than living like a cowboy or cowgirl. I love the overall tone of the song; although downhearted, it has a lesson to learn and is complemented by that classic old country spirit.
15. happier by Olivia Rodrigo
| | |
| --- | --- |
| Genre | Indie Pop, Pop |
| Year Released | 2021 |
| Album | Sour |
Olivia Rodrigo sends a message out to her ex with this gloomy song. She doesn't want her ex to feel the same type of happiness he felt when they were together. Throughout each track in the album, "Sour," you'll notice she's clearly upset that her ex has moved on quickly and nonchalantly. Olivia Rodrigo envies the new girl he's with, and she's on the path to moving on. This somber song perfectly portrays how a post-breakup heartache feels. Overall, this is definitely one of those songs that will make you cry for sure due to its powerful lyrics.
16. Stay With You by John Legend
| | |
| --- | --- |
| Genre | Neo-Soul |
| Year Released | 2004 |
| Album | Get Lifted |
This track is inspired by a love that keeps growing and getting stronger. John Legend preaches to his lover that no matter how much time passes, the relationship will always feel as fresh and new as the first day. He vows to treat his woman the same, if not better, each day.
The music's soft and groovy melody, along with John Legend's voice, fire on all cylinders and make this a handsome song to tear up to. John Legend's hits are famous for a reason, and this song justifies that.
17. Iris by Goo Goo Dolls
| | |
| --- | --- |
| Genre | Singer-Songwriter, Alternative Rock, Soft Rock, Pop Rock |
| Year Released | 1998 |
| Album | Dizzy Up the Girl |
This song is about a man willing to give up everything to be with a woman he's in love with. Not everyone will understand what he's feeling, but that doesn't change his mind about being her.
This love story has alluring lyrics, and the drums play a big part in carrying the song with vigor. "Iris" was produced for the movie "City of Angels" and surprised many when it hit number one on multiple charts! The Goo Goo Dolls were also nominated for a Grammy for "Iris."
18. Lay Me Down by Sam Smith
| | |
| --- | --- |
| Genre | Soul, Contemporary R&B, R&B/Soul, Pop |
| Year Released | 2014 |
| Album | In The Lonely Hour |
"Lay Me Down" is about the beginning and end of a short love story. One of the two lovers tragically passes away at the beginning of the relationship.
Sam Smith sings from the position of the man who has lost his partner. He doesn't want to continue living without his other half and wishes he would pass away alongside his partner. He believes this is his way of making sure his partner's travels into the afterlife are safe. This is such an impactful song with breathtaking lyrics and vocals that make it impossible to hold back tears.
19. Prayed for You by Matt Stell
| | |
| --- | --- |
| Genre | Country |
| Year Released | 2019 |
| Album | Everywhere But On |
"Prayed for You" by matt Stell is a song that anyone who has struggled to find love will relate to. We all want to find love, but sometimes things don't always go to plan, and we have to wait to get what we want. This is about being thankful for the love found after being faithful and believing it was out there for so long. This song was an instant hit after it was released, and you couldn't turn on a country radio station without hearing it.
20. The Mortician's Daughter by Black Veil Brides
| | |
| --- | --- |
| Genre | Alternative/Indie, Metal, Rock |
| Year Released | 2010 |
| Album | We Stitch These Wounds |
This is a tale of a guy patiently waiting for his girlfriend to return. To him, the time or distance between them doesn't matter because he knows they will eventually meet again.
The lyrics are extremely poetic as frontman Andy Biersack confidently claims the love and romantic intentions he has for this girl.
This song is a heart-stopper, and I personally feel this is one of the most charming songs to listen to. The instrumentals are subtle, thus allowing the lyrics to shine.
21. Lost at Sea by Never Shout Never
| | |
| --- | --- |
| Genre | Alternative/Indie, Pop |
| Year Released | 2011 |
| Album | Time Travel |
"Lost at Sea" is about your destiny calling you to get away and explore life. When you have a need to find an escape, you may refer to yourself as being lost at sea.
Frontman, Christofer Drew, lets his listeners know that if he were to get lost on his life journeys, someone must let his friends, family, and foes know that he loved them dearly.
I noticed there's a motivational undertone that spills out of this song; the band does a notable job of producing a whimsical sound. The echo backing up the lead vocals is moving; it makes the track so addicting that you'll naturally sing along if you're not drowning in tears. If you're looking for songs that make you cry, this is one you simply have to listen to.
22. Put Your Head On My Shoulder by Paul Anka
| | |
| --- | --- |
| Genre | Pop, Blues, Vocal/Easy Listening |
| Year Released | 1959 |
| Album | Single, featured on "Paul Anka Sings His Big 15" and "The Very Best of Paul Anka" |
I adore this song by Paul Anka; it's a classic gem that I could have on repeat all day. It's a shame this song is so short, and although I wish it had more to give lyrically, it gets straight to the point! It's about a man that'll always have a shoulder for his girl to lean on.
The backup choir is my favorite part of this song. It gives the song a soft touch that wonderfully wraps it all together. It's no wonder this was such a hit way back in the day and is still in good taste today!
23. Night Changes by One Direction
| | |
| --- | --- |
| Genre | Pop |
| Year Released | 2014 |
| Album | Four |
Many don't realize how the writing in "Night Changes" is cleverly thought out and executed! It kicks off by describing a never-ending cycle of nightly outings and being disappointed in oneself for having nothing else to look forward to. It seems as if every morning, we are back to our lonely lives, regardless of how much we go out.
Ultimately, one day fate will turn over a new leaf, and you'll meet the man or woman of your dreams. I love how the lyrics then change the narrative from the view of a hopeless romantic into a tale of love. It's one of my favorite songs about change, and it could definitely make you cry.
24. If You Love Me (Really Love Me) by Brenda Lee
| | |
| --- | --- |
| Genre | Rock |
| Year Released | 1961 |
| Album | Emotions |
Brenda Lee loves telling her lovers that they should let her deal with whatever challenges come her way. I believe she's telling them this because it'll only make her stronger and more independent.
She also states that the obstacles she is bound to or runs into will not stop their love from growing. She won't let anything come between them. This shows Brenda Lee has a great understanding of what life really is. She realizes that not everything will go as expected. One trait of this song I absolutely adore is her classical voice. Her talent adds to this song's authenticity and stirring motive.
25. The Good Stuff by Kenny Chesney
| | |
| --- | --- |
| Genre | Country |
| Year Released | 2003 |
| Album | The Good Stuff |
This is a great song that really puts life into perspective. The song starts with a man talking about an argument he got in with his wife. He finds his way into a bar and asks the bartender for "the good stuff," but the bartender, who is much older and wiser than him, reminds him what the good stuff really is. The bartender shows the young man a picture of his wife, who was young in the picture that had passed away from cancer. The song is just a reminder of what matters in life.
26. Live Like You Were Dying by Tim McGraw
| | |
| --- | --- |
| Genre | Country |
| Year Released | 2004 |
| Album | Live Like You Were Dying |
This lovely story by Tim McGraw is about a man living his best life after being diagnosed with cancer.
Upon learning his time on Earth is limited, he was no longer afraid to live to the fullest. His wish is that everyone would live this way whether they are dying or not. Life becomes much richer knowing that any day could be the last. I agree with his new approach to living; if we live each day like there's no tomorrow, we would reach our life goals sooner rather than later.
27. The A Team by Ed Sheeran
| | |
| --- | --- |
| Genre | Alternative/Indie, Pop, UK R&B |
| Year Released | 2011 |
| Album | + |
"The A Team" is about a woman that unfortunately went down a dark path. She was unhappy with who she has become, and she doesn't know how to bounce back into a better life.
The lyric, "it's too cold outside for angels to fly," is so deep-rooted, meaning we are worth more than an unpleasant life. You will shed tears while listening to this heart-wrenching track.
28. Gravity by John Mayer
| | |
| --- | --- |
| Genre | Pop, Rock, Blues, Singer-Songwriter |
| Year Released | 2005 |
| Album | Continuum |
While nothing seems to go right for this man, he still pushes through life, hoping to catch a break. He's not going to give up, but he can't help but notice the unlucky deck that he is dealt.
I feel like everyone, at some point, has felt this way. With that being said, it's likely you'll feel a connection to this song. It'll remind you of past or current struggles, and if there's one thing I'm sure of, we're stronger than we think.
29. Honeymoon Avenue by Ariana Grande
| | |
| --- | --- |
| Genre | R&B/Soul, Pop |
| Year Released | 2013 |
| Album | Yours Truly |
Ariana Grande wishes time would rewind so she could have a fresh start. She doesn't want to let go of her significant other as she feels like they are losing touch. She sings about starting from the beginning when the relationship was brand new.
The violins bring a calming, oldies vibe to the song and Ariana Grande's wide vocal range carries that vibe to the very end. This is an astonishingly composed song; it paints a clear image of someone missing the honeymoon phase.
30. I Lived on the Moon by Kwoon
| | |
| --- | --- |
| Genre | Alternative/Indie, Metal, Rock, Folk |
| Year Released | 2006 |
| Album | Tales & Dreams |
The beginning of this song immediately brings tears to my eyes, it starts off so harmoniously. It consists of a softly-played acoustic guitar with a light, incomprehensible voice.
This song strikes an emotional cord and delivers a powerful message: Don't give up, don't live in fear, and keep moving towards your goals. If you aim for the moon and miss, you'll still land on the stars!
31. Daughters by John Mayer
| | |
| --- | --- |
| Genre | Singer-Songwriter |
| Year Released | 2003 |
| Album | Heavier Things |
John Mayer pleasantly sings about a girl with a broken personality developed through a traumatic childhood. He tells parents to treat their children with respect and love because everything affects them now and in adulthood.
I strongly agree with this message; parents are here to give their little ones confidence and strength, not to break them down or belittle them. My heart goes out to people that struggle with trauma that they had no control over.
32. Almost Home by Craig Morgan
| | |
| --- | --- |
| Genre | Country |
| Year Released | 2002 |
| Album | Almost Home |
This song makes me curious about what some folks go through in their lives. It's depressing that there are many people living rough lives. The lyrics in "Almost Home" are remarkable and consist of a wonderfully-described story about a homeless man trying to make his way back to his family, but sadly dies due to the harsh conditions he was faced with. For an older tune, this timeless song still touches many hearts today.
33. How to Save a Life by The Fray
| | |
| --- | --- |
| Genre | Pop Rock, Alternative/Indie, Pop |
| Year Released | 2005 |
| Album | How to Save a Life |
This song is about being there for people that are going through trying times. When fighting depression, sometimes reaching out to someone for help feels like a taboo subject. At times, it's our obligation to be by our loved ones' side and let them know we are listening. The Fray's frontman, Isaac Slade, experienced this himself, which is what motivated him to compose this touching song. I like to think that this song has saved lives. It makes sense that the album "How to Save a Life" won the Billboard Music Award for Digital Album of the Year!
34. Say Something by A Great Big World ft. Christina Aguilera
| | |
| --- | --- |
| Genre | Singer-Songwriter |
| Year Released | 2014 |
| Album | Is There Anybody Out There? |
I get a sense of desperation from this song; someone is in need of a sign to keep fighting for family, friends, or a relationship. It reminds me that sometimes it's not easy to see what others may need. I appreciate the expression and authenticity in this duet because although actions speak louder than words, it's never good to leave things unsaid.
35. Hurt by Johnny Cash
| | |
| --- | --- |
| Genre | Country, Alternative Rock, Southern Gothic, Acoustic Rock |
| Year Released | 2002 |
| Album | American IV: The Man Comes Around |
Johnny Cash reminisced his whole life in "Hurt." Throughout his life, he traveled down a woeful path of self-harm and destruction. He didn't understand why he was still alive. This self-reflection has made him want to do right by the people that stood by his side in these dark times. All he's ever given them was pain and heartache. Johnny Cash has always been well-fitted with an acoustic guitar.
36. Every Breaking Wave by U2
| | |
| --- | --- |
| Genre | Alternative/Indie, Pop, Rock |
| Year Released | 2014 |
| Album | Songs of Innocence |
"Every Breaking Wave" is about two people willing to have a relationship no matter how different their lives may be. This song tells listeners that sometimes it's okay to take chances at the risk of failure. This tune is underrated, in my opinion, and deserves more recognition! I get sentimental each time I listen to it.
37. Home by Edward Sharpe and the Magnetic Zeros
| | |
| --- | --- |
| Genre | Alternative/Indie |
| Year Released | 2009 |
| Album | Up from Below |
This song is about a couple that travels and never gets homesick because their home is anywhere they are together. I think this has to be one of the sweetest songs ever because of how touching the lyrics are, you need to listen for yourself! The cluster of instruments playing all at once brings an uplifting spirit to this song. I would say it's a unique yet positive song to get emotional to.
38. Work Song by Hozier
| | |
| --- | --- |
| Genre | Alternative/Indie, Electropop, Singer-Songwriter, Country |
| Year Released | 2014 |
| Album | Hozier |
Hozier has once again created a poetic masterpiece. This song enchants me on so many levels, I tear up every time it comes on. You'll notice yourself dissecting each line as you listen.
The music video always gets me; it has an elegantly-choreographed ballet that wraps around the beauty of this song. It's a must-listen if you're in need of a cry session. The way lead singer, Andrew John Hozier-Byrne, speaks of unbreakable love is divine.
39. Iscariot by WALK THE MOON
| | |
| --- | --- |
| Genre | Alternative/Indie, Pop |
| Year Released | 2010 |
| Album | I Want! I Want! |
"Iscariot" is about a best friend's betrayal. You believe a person is trustworthy until they give you a reason not to trust them. Lead singer, Nicholas Petricca, sings about a former friend that did just that. He learns a crucial life lesson about trust, and he sadly needed to break ties with this former friend that he once considered a brother.
It is excruciating being deceived by someone you considered a brother. Listen to the hurt in Nicholas Petricca's vocals, you'll be touched by the sorrow that resonates from the track.
40. With Or Without You by U2
| | |
| --- | --- |
| Genre | Alternative/Indie |
| Year Released | 1987 |
| Album | The Joshua Tree |
One must make sacrifices to earn a relationship, and although it's never easy or fair, sometimes it's needed to achieve love. In this early stage, you slowly give more and more of yourself until there's nothing left. This is the lousy truth behind some relationships. The instrumentals in this track are magical, and they complement the irony of this one-sided love story.
41. I'll Be There by The Jackson 5
| | |
| --- | --- |
| Genre | Bubblegum Pop, Rock and Roll, Soul |
| Year Released | 1970 |
| Album | Third Album |
Having comfort in knowing that someone has your back can mean the world! Everyone needs a support system, and "I'll Be There" gives listeners the reassurance that we aren't alone.
There's so much soul, and spirit in the vocals and instruments, the song in its entirety will give you a warm feeling that'll make you feel secure. "I'll Be There" is definitely a must-have during hardships.
42. Stay by Rihanna ft. Mikky Ekko
| | |
| --- | --- |
| Genre | Pop |
| Year Released | 2012 |
| Album | Unapologetic |
In "Stay," Rihanna and Mikky Ekko's soothing voices sing about a relationship that's never gone right. Despite all the twists and turns, the lovers in this story simply can't live without each other. This is a stunning track, and the most treasured component is the piano playing throughout the song. It ties in Rihanna and Mikky Ekko's harmonies and completely captures the lovely essence of the song. A listen to this song will bring on the waterworks.
43. Stand by Me by Ben E. King
| | |
| --- | --- |
| Genre | R&B/Soul |
| Year Released | 1962 |
| Album | Don't Play That Song! |
Sometimes all you need is that special person by your side to give you a little push. Ben E. King soulfully sings about how he wants his special person to stand by his side even if the world is tumbling down. I cherish this poetic piece, and it will always have an important place in my heart.
44. Requiem for a Dream by Clint Mansell
| | |
| --- | --- |
| Genre | Electronic Neoclassical, Ambient Intelligent Dance Music (IDM) |
| Year Released | 2000 |
| Album | Requiem for a Dream Original Soundtrack |
It always blows my mind when music can stir up emotions with no singing or lyrics. Being able to convey a story without being vocal is a tricky task.
"Requiem for a Dream" is undoubtedly a well-known song, most likely due to it being the theme song for the thrilling film "Requiem for a Dream." This compelling number, composed by Clint Mansell and performed by Kronos Quartet, steals the show with its piercing strings and lively undertone.
45. Food Is Still Hot by Karen O and The Kids
| | |
| --- | --- |
| Genre | Indie Rock, Soft Rock, Art Rock, Indie |
| Year Released | 2009 |
| Album | Where the Wild Things Are: Motion Picture Soundtrack |
This song has GOT to make you teary-eyed; I'd be shocked if not! Just listening to this song gives me a heavy, warm feeling in my chest. It's hard not to tear up; "Food Is Still Hot" is the most delicate song on the soundtrack of the film "Where the Wild Things Are." It sparks old memories of a bright childhood, the best days! It brings me back to a simpler time. Isn't that one of the most beautiful things something could do for us?
46. Where Is the Love? by Black Eyed Peas
| | |
| --- | --- |
| Genre | R&B/Soul, Pop, Hip-Hop/Rap, Afrobeats |
| Year Released | 2003 |
| Album | Elephunk |
This hip-hop hit spreads awareness of the never-ending struggles we see in the world. The lyrics speak about how people are distracted and blinded by drama while there are people who are in need of help.
The Black Eyed Peas preach about why we should seek ways to help each other instead of sitting around watching the world crumble away. It's remarkable that the Black Eyed Peas publicize this important message to their listeners. Some of the lyrics are triggering, but it's a snap back into reality.
47. Hey Jude by The Beatles
| | |
| --- | --- |
| Genre | Pop Rock, Alternative/Indie, Pop, Rock |
| Year Released | 1968 |
| Album | Hey Jude |
If you've ever felt like giving up, "Hey Jude" will remind you that you have control of your future. The narrative in "Hey Jude" is about asking someone: If you see everything is going wrong, do you know you're prestigious enough to make a change for the better? This song brings many gleeful tears because of the motivational lyrics. It makes us feel like there's a chance for anyone to prevail.
Not only are the lyrics touching, but the chorus build-up gets you in the zone! The chorus transitions from a soft tone to a dynamic crescendo. This song never fails to choke me up, it's so empowering!
48. Wrecking Ball by Miley Cyrus
| | |
| --- | --- |
| Genre | Pop |
| Year Released | 2013 |
| Album | Bangerz |
"Wrecking Ball" is a product of Miley Cyrus' heartbreak experience. She loses who she says is her first real love. It is sung with so much passion, and what makes many folks cry is how Miley Cyrus puts you directly into her shoes. She speaks about how this person came into her life and made everything feel surreal, just like a true love story. While she held her significant other up on a pedestal, he still found it necessary to leave her. He walked away as if they never had anything worth fighting for.
I think this is what makes this song so emotionally moving; you're going through her pain as you listen. Miley Cyrus' low, unique voice, followed by the incredible band, will make tears creep into your eyes.
49. Matilda by Harry Styles
| | |
| --- | --- |
| Genre | Pop, Folk Music |
| Year Released | 2022 |
| Album | Harry's House |
Harry Styles sings his heart out to a woman that's never been appreciated or loved by her own friends and family. He lets her know it's okay to feel down, as the past can't be changed.
While it's productive to accept the way you've been treated before, the future is in the palm of your hands. Harry Styles wants this woman to do whatever she wants with the rest of her life. He believes she shouldn't feel guilty for not including those past individuals in her future. She is free to live in a world filled with people that'll treat her right.
50. Misguided Ghosts by Paramore
| | |
| --- | --- |
| Genre | Alternative/Indie, Pop |
| Year Released | 2009 |
| Album | Brand New Eyes |
This song by Paramore is about taking time to regain self-direction. As humans, we aren't perfect, and everyone has their own way of coping with problems.
Lead singer, Hayley Williams, tells us not to be desecrated by others' comments about how we should deal with stress. If it's in the format of advice, it may be helpful at times. However, we won't all connect or heal in the same way, and that's a beautiful thing!
The captivating acoustic guitar carries a graceful vibe and complements Hayley Williams' sensational vocals. Don't listen to this song in public unless you're looking to bawl in front of strangers.
51. My Heart Will Go On by Celine Dion
| | |
| --- | --- |
| Genre | Pop |
| Year Released | 1997 |
| Album | Let's Talk About Love |
I know, I know, "My Heart Will Go On" is the Titanic theme song. I can appreciate that there is more to this song than it being part of the iconic motion picture. However, I'm here to emphasize how I only cry with this song because it reminds me of "Titanic."
Every time I listen to this song, I go into a rabbit hole thinking about Rose letting Jack go, then I burst into tears while reflecting on how sweetly Jack treated Rose throughout the film. Yes, they are fictional characters, but there's no denying their chemistry is addicting to watch. They were so in love and deserved to spend an eternity together.
52. No One by Alicia Keys
| | |
| --- | --- |
| Genre | Neo-Soul |
| Year Released | 2007 |
| Album | As I Am |
Alicia Keys takes the trophy home for this old-school ditty that everyone in the 2000s was bopping to. "No One" topped the charts internationally and is still a well-known hit today. If you've ever tried singing along to this song, you'll know what I mean when I say it's impossible to hold back your tears when harmonizing with Alicia Keys.
53. I'm with You by Avril Lavigne
| | |
| --- | --- |
| Genre | Punk |
| Year Released | 2002 |
| Album | Let Go |
Avril Lavigne is the queen of bittersweet songs, she's an expert! "I'm with You" never fails to make me cry like a baby. I think it's the strings heard throughout the song; they add a symphonic feel to the track.
It's crazy how Avril Lavigne can create such a lachrymose essence in her songs with her grungy-pop vocals. This bittersweet song is about the struggles of drowning in loneliness and hoping someone can lend you a helping hand, you'll love it.
54. Catch Me by Demi Lovato
| | |
| --- | --- |
| Genre | Pop |
| Year Released | 2009 |
| Album | Here We Go Again |
Demi Lovato is loved and hated by many because of her willingness to speak up about the importance of mental health. Even though "Catch Me" is one of Demi Lovato's older songs, it still speaks numbers about how Demi Lovato's love life is an up-and-down battle. When she experiences love or happiness, all of her weaknesses come alive. If you're someone that is afraid of opening up, you'll relate to this frantic yet calming track.
55. Save Me by Nicki Minaj
| | |
| --- | --- |
| Genre | R&B/Soul, Hip-Hop/Rap |
| Year Released | 2010 |
| Album | Pink Friday |
Although this is a rather upbeat song, the lyrics have been known to make many listeners tear up because of the meaningful connotation. Nicki Minaj gracefully raps about her perseverance fading away. In this song, she fails to see the blessings that she has right in front of her. Therefore, she pleads for her special someone to hear her cry for help, hence the title of the song, "Save Me."
56. Unsteady by X Ambassadors
| | |
| --- | --- |
| Genre | Alternative/Indie, Pop |
| Year Released | 2015 |
| Album | VHS |
The winning point in this song is lead singer Sam Harris' incredibly fluid vocals. His vocals amplify how torn away he is feeling. He sings with exhaustion and desperation and demonstrates his need to protect his sanity. The aggressive drums heard throughout the song claw deep into your urge to break down; brace yourself!
57. Someone Like You by Adele
| | |
| --- | --- |
| Genre | Soul, Pop |
| Year Released | 2011 |
| Album | 21 |
Who doesn't love a song by the one and only Adele? This song is about accepting a breakup and learning to move on, knowing it'll be okay.
I think the low piano and the immense focus on Adele's vocals cook up the recipe for a knot in your throat. You can hear the expression in Adele's voice, as always. When you feel like you won't bounce back from heartbreak, you listen to a bittersweet song like this, and some hope is shunned back into your life.
58. I'm Already There by Lonestar
| | |
| --- | --- |
| Genre | Country |
| Year Released | 2001 |
| Album | I'm Already There |
This song is about a father comforting his family that is missing him dearly. He tells them they're never truly alone, as he is always by their side, spiritually, in one way or another. You can hear Lonestar's frontman, Richie McDonald's loneliness being healed as he pours his heart out to his family. This song is for anyone feeling homesick and in need of consolation.
59. When I Look at You by Miley Cyrus
| | |
| --- | --- |
| Genre | Pop, Adult Contemporary |
| Year Released | 2010 |
| Album | The Last Song (Original Soundtrack) |
It's no secret that Miley Cyrus met her former beau, Liam Hemsworth, on the set of the popular film, 'The Last Song'. This song, derived from the film, is best dedicated to a loved one that gives you the power to push through your hardships. Miley Cyrus feels empowered when she catches a glimpse of her special person. With Miley Cyrus' robust voice delivering a noteworthy love message, this ballad will never lose its spark.
60. Death Bed (Coffee for Your Head) by Powfu ft. beabadoobee
| | |
| --- | --- |
| Genre | Hip-Hop/Rap, Emo Rap |
| Year Released | 2020 |
| Album | poems of the past |
In "Death Bed (Coffee for Your Head)," Powfu raps about an unbreakable relationship that came to a tragic end. From the lyrics, we learn that the relationship is torn apart when one of the lovers passes away. Because of this, the widow feels they cannot escape the grief after losing their partner. It saddened me when I discovered that the words in the chorus were the words that the widow wished they could tell their loved one if they'd known it would be the last time they'd speak.
61. The Ones That Didn't Make It Back Home by Justin Moore
| | |
| --- | --- |
| Genre | Country |
| Year Released | 2019 |
| Album | Late Nights And Longnecks (Big Machine Radio Release Special) |
Justin Moore dedicates a patriotic song to all the men and women that gave their lives protecting our country. The song tells a story about a wife expecting her husband to come back home from service but is instead greeted by two military men with a folded flag. I can't imagine how it feels to receive this news, and it breaks my heart that this has happened to many families.
62. Sign of the Times by Harry Styles
| | |
| --- | --- |
| Genre | Pop |
| Year Released | 2017 |
| Album | Harry Styles |
The vocals in "Sign Of The Times" are so potent Harry Styles does well at projecting a variety of emotions. This track tells a momentous story of a mother telling her newborn child to look forward to the future, to rise up, and be someone great.
Harry Styles has stated that this mother is giving her child this message after being told she only has minutes to live due to complications from her labor and delivery. The overall composition is breathtaking, it's a creative work of art. Take some time to watch the award-winning music video; it'll add to the moving story.
63. Little Do You Know by Alex & Sierra
| | |
| --- | --- |
| Genre | Alternative/Indie, Pop |
| Year Released | 2014 |
| Album | It's About Us |
"Little Do You Know" expresses how a struggling couple is trying to rekindle their broken relationship. Unfortunately, the woman in this story is not ready to commit in the same way that the man has been waiting for her to come around. It's clear that he's willing to wait forever for her. From the lyrics, it does seem these two are in love, but something broke their seemingly strong relationship. The duo, Alex & Sierra, has done a spectacular job at capturing the sentiments that go into a committed relationship.
64. Hallelujah by Leonard Cohen
| | |
| --- | --- |
| Genre | Folk Rock, Pop |
| Year Released | 1984 |
| Album | Various Positions |
The word "hallelujah" can be perceived in many different ways, but in this song, it's the war of love. Love is sometimes a strange experience with plenty of highs and lows, but for a victorious love, it's all worth it. The song "Hallelujah" is an iconic statue of poetry that has been covered many times. With too many renditions to count, the most compelling cover is Jeff Buckley's. Needless to say, all versions are enough to get emotional.
65. If I Told You by Darius Rucker
| | |
| --- | --- |
| Genre | Country |
| Year Released | 2017 |
| Album | When Was the Last Time |
Darius Rucker asks a very important question in this song: Would you accept me if you knew all of my flaws and experiences? I feel this song is based on the fear of being judged for who you are or what you've been through. I admire that Darius Rucker sings confidently and is proud of himself regardless. I cry when listening to this song because it allows me to accept my personality and character.
66. Can't Help Falling in Love by Elvis Presley
| | |
| --- | --- |
| Genre | Pop, Rock, Blues, Country |
| Year Released | 1961 |
| Album | Blue Hawaii |
This classic song captures a moment I believe we can all relate to…falling in love! This song makes me want to cuddle up next to my partner and reminisce about the moments we shared, good and bad. Elvis Presley's low and slow singing pace set the tone for this passion-filled lovesong. His baritone vocals in this song are as crisp as ever and a gentle reminder that he will always be the King of Rock & Roll.
67. Cancer by My Chemical Romance
| | |
| --- | --- |
| Genre | Emo, Soft Rock, Alternative/Indie |
| Year Released | 2006 |
| Album | The Black Parade |
"The Black Parade" trumps all of My Chemical Romance's other albums, in my opinion. Many of My Chemical Romance's greatest and most popular hits come from this album! This song is from the perspective of a man's battle against cancer. This man is telling his partner to continue with her life and find happiness no matter how hard it may be. He doesn't want her to be stuck with the burden and stress of watching him slowly deteriorate from his sickness.
68. Never Too Late by Three Days Grace
| | |
| --- | --- |
| Genre | Alternative/Indie, Metal, Pop, Hard Rock |
| Year Released | 2006 |
| Album | One-X |
Helping someone going through depression is never easy, but when a life is on the line, fighting to save them is the only option.
The music video to this song brings a more resonant meaning to it. It shows a brother speaking to his little sister, letting her know he'll always have her back and stay by her side. This track emphasizes the importance of letting people in depression know that someone loves them whether they know it or not.
69. Changes by Black Sabbath
| | |
| --- | --- |
| Genre | Soft Rock, Classic Rock, Metal |
| Year Released | 1972 |
| Album | Vol. 4 |
"Changes" is about a lover walking away from a relationship. The key element here is when your lover is also your friend, you're left with a gaping hole of loneliness. Realizing that everything will change and having to adjust to a new life all alone is a hard pill to swallow.
70. Hey There Delilah by Plain White T's
| | |
| --- | --- |
| Genre | Alternative/Indie, Pop |
| Year Released | 2005 |
| Album | All That We Needed |
It's a marvelous thing to be able to make a connection with your partner no matter the distance between you. There's an everlasting bond between the two lovers in this song that is from the male's perspective. He knows they'll be back together soon, and he's filled with anticipation for that day. Because of the simple choice of words that are used in this song, this is an easy listen, and the focus is on how heavily the male is yearning to be with his woman.
71. Knockin' On Heaven's Door by Guns N' Roses
| | |
| --- | --- |
| Genre | Alternative/Indie, Metal, Rock |
| Year Released | 1991 |
| Album | Use Your Illusion II |
Guns N' Roses cleverly portrays this song from the standpoint of what it is to be a police officer. They sing about the constant want to give up on society because of the never-ending dangers faced. They also reference how it's safer to just retire from duty early rather than risking your life because it feels like you're "Knockin' On Heaven's Door." This classic rock back engages listeners really well through heavy-hearted music and poetic gems.
72. A Thousand Years by Christina Perri
| | |
| --- | --- |
| Genre | Pop |
| Year Released | 2011 |
| Album | The Twilight Saga: Breaking Dawn – Part 1 (Original Motion Picture Soundtrack) |
Christina Perri flawlessly describes how waiting a lifetime for the right person is worth it. This is an amazingly-composed song outlining the power of patience with a dark undertone. Christina Perri's soft vocals produce a calming presence as it manifests the graciousness of waiting for the perfect match rather than rushing.
73. Count on Me by Bruno Mars
| | |
| --- | --- |
| Genre | Tropical Music, Contemporary Folk, Pop |
| Year Released | 2010 |
| Album | Doo-Wops & Hooligans |
Bruno Mars strongly believes that being a loyal friend goes a long way. When someone is in need of help, it's nice to have a trustworthy companion to lend you a hand. Building a bond like this is important because not only will it make your friends feel held, but it'll also motivate more people to follow suit.
74. Yellow by Coldplay
| | |
| --- | --- |
| Genre | Alternative Rock, Alternative/Indie, Post-Britpop |
| Year Released | 2000 |
| Album | Parachutes |
"Yellow" is often considered Coldplay's best single ever. This song will make you understand what it means to be human. No matter what you may think of yourself, you are beautiful, and you should notice your value. We all have a place in this world and deserve to know our self-worth. If you're not familiar with this song, please don't skip the chorus when you listen; it's the best part!
75. Happier Than Ever by Billie Eilish
| | |
| --- | --- |
| Genre | Emo, Alternative/Indie, Alternative Rock, Blue-Eyed Soul, Pop |
| Year Released | 2021 |
| Album | Happier Than Ever |
"Happier Than Ever" is an impactful song that'll start a fire in your stomach whether you relate to it or not. Billie Eilish is ready to get out of a toxic relationship that was built on lies and backstabbing. She moves on after realizing that she's more content when she's alone. Give the song a chance to prove itself; it starts off slow and turns into an uproar of emotions. I absolutely love the change in pace mid-song, and I think you'll enjoy it, too.
76. I'm Not Okay (I Promise) by My Chemical Romance
| | |
| --- | --- |
| Genre | Emo, Punk Rock, Pop-Punk, Alternative/Indie |
| Year Released | 2004 |
| Album | Three Cheers for Sweet Revenge |
Lead vocalist, Gerard Way, tells the melodramatic story about a man that can't have the woman he loves because she is married to someone else. The two are aware of the lust between each other, but they don't act upon their feelings, hence the title, "I'm Not Okay." It must be miserable to be led on by someone with no intentions of being together.
77. Rolling in the Deep by Adele
| | |
| --- | --- |
| Genre | R&B/Soul, Pop |
| Year Released | 2011 |
| Album | 21 |
"Rolling in the Deep" is the first track in Adele's award-winning album, "21". There's a tone of rage in Adele's voice in the opening track. This outrage comes from Adele's wounding breakup. She's very unsettled and wants it known that it's finally over, and there's no recovering what once was. Adele wants her ex to feel the pain she's endured. No opinion or emotion is held back; in a way, she is tearing him down as she rises back to sanity. If you're looking for more songs about pain, we have another list with all of our favorites.
78. Take Me To The Bottom by The Cadillac Three
| | |
| --- | --- |
| Genre | Country |
| Year Released | 2017 |
| Album | Legacy (Big Machine Radio Release Special) |
The Cadillac Three is known for its grungy sound that takes us back to a simpler time. "Take Me To The Bottom," tells us about a man that wants to indulge in a woman's love.
The music produced by this band is nothing short of intoxicating. It'll take you and your partner back to the beginning when sparks were flying, and you were in the "puppy love" phase.
Crying shouldn't always come from a painful experience. In this case, it'll come from an overwhelmingly heartwarming romance. This track is one of my absolute favorites.
Wrap-up:
There are countless reasons to cry, it is a broad spectrum! What strikes a chord for you may not resonate with the next person. Your feelings are not meant to be bottled up, it's relieving to express your emotions. We hope our list touched you and you felt comfortable letting your feelings run wild!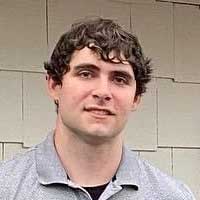 Hi, my name is Kevin and I'm from Butler, Pennsylvania. I've been obsessed with music and audio gear for as long as I can remember. I started this website to help people find professional advice related to a wide range of audio topics. We have a number of Audio Engineers on our team who have been designing and fixing audio gear for decades.