No matter what our backgrounds are, there is something that all humans have in common, forgiveness. We have all either done something in our lives for which we have had to ask forgiveness or we have had to forgive someone for something they've done to us. That's why so many powerful songs about forgiveness have been written over the years.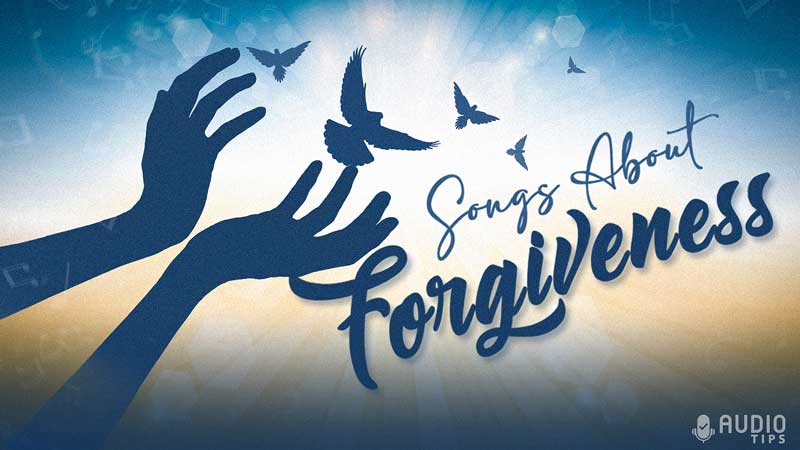 If you feel like you need to forgive someone, but you are finding it hard to do so, here are some songs that may make it a little easier for you. We've included songs from all music genres, including country, Christian, pop, rock, rap, and more.
1. Most People Are Good by Luke Bryan
| | |
| --- | --- |
| Genre | Country |
| Year Released | 2017 |
| Album | What Makes You Country |
I became a Luke Bryan fan in 2013 when he released his hit single "Play It Again," but he has been grinding it out to make a name for himself since 2001. In 2017, he was still going strong when he released "What Makes You Country," featuring the upbeat, optimistic tune "Most People Are Good." This song differs from most of the tracks in his catalog. He opens up in a way that makes me think that there might be a chance for this world, especially when he says, "I believe we gotta forgive and make amends, 'cause nobody gets a second chance to make new old friends."
2. Forgiveness by David Nall
| | |
| --- | --- |
| Genre | Country |
| Year Released | 2019 |
| Album | Oh, Mother |
No matter what genre the artist falls into, it always impressed me when they were brave enough to strip their song Down to the absolute basics and let it breathe, much like this simple acoustic track from David Nall. This song about a former love of David Nall's that he watched from afar will leave you begging for more when it's over. Apparently, the singer learned of his ex's troubles by reading about them in the local newspaper. He wanted to help her but felt like he wasn't qualified to give her advice. The one thing he did tell her was that she needed to learn to forgive.
3. For What It's Worth by Liam Gallagher
| | |
| --- | --- |
| Genre | Alternative, Indie |
| Year Released | 2017 |
| Album | As You Were |
What's the deal with former lead singers of alternative British bands churning out quality work on their solo efforts? While he was certainly outstanding as the frontman for Oasis, "For What It's Worth" is far better than I would have ever expected from one of his solo efforts, although this song does have a "Don't Look Back In Anger" vibe. This song was born from a request in which Liam Gallagher asked Simon Aldred to write him a song that was apologetic, but not desperate. Regarding his former band, Gallagher said, "I'm not really that good at apologizing, so I got someone else to do it for me."
4. A Heart That Forgives by Kevin LeVar & One Sound
| | |
| --- | --- |
| Genre | Christian |
| Year Released | 2010 |
| Album | Let's Come Together (Deluxe Edition) |
The one thing that I have always thought separates Christians from the rest of us is that they don't think that they are better than any of us, but they aspire to be better people altogether. In this track from Kevin LeVar & One Sound, Kevin opens up in the first verse by saying that he wants to learn to be a better person and he wants to learn to forgive, much like God forgives. Accompanied only by his amazing gift of playing the piano, Kevin LeVar uses his soulful voice to let us know that he wants to be Christ-like in every possible way, starting with forgiveness.
5. Forgiven by Passion (Featuring David Crowder)
| | |
| --- | --- |
| Genre | Christian |
| Year Released | 2017 |
| Album | Passion (Worthy of Your Name) |
If there is one thing that you should take from this song, it's that it doesn't matter how much you have sinned or what you have done. God will forgive you, and His forgiveness will set you free. Of course, some of the lyrics in this song are a perfect example of figurative language, like when David Crowder says that he is the one who held the nail. It's just his way of saying that he is the type of sinner that Jesus Christ died for on the cross. While I find the music to be generic on this track, what sets it apart is the lyrics. If you're looking for Christian songs about forgiveness then this is one I definitely recommend checking out.
6. Forgive Me by Tenth Avenue North
| | |
| --- | --- |
| Genre | Christian |
| Year Released | 2014 |
| Album | Cathedrals (Deluxe Edition) |
Despite what may be the common perception that people have of most Christians, they send just as much as the rest of us. Christians face obstacles like temptation and pride that have been placed in their path to obstruct their walk with Jesus. However, whereas most of us are too ashamed or embarrassed to ask God for forgiveness, Christians overcome these feelings because their sins will eat away at them from the inside until they make it right with God. That's the feeling that is being conveyed in this uplifting track from the Floridian Christian band Tenth Avenue North.
7. Sorry by Justin Bieber
| | |
| --- | --- |
| Genre | Pop |
| Year Released | 2015 |
| Album | Purpose |
I have to give all of you full disclosure when I say that I am not the world's biggest Justin Bieber fan. However, the African-influenced pop stylings of his track "Sorry" are unique and refreshingly different from anything being played on the radio right now. The lyrics, which are about a guy who is begging for forgiveness for his behavior, fit perfectly with the song's unique beat. I have to admit that if there's one thing that this Billboard number one song accomplishes, it makes me ask the hypothetical question of how many times can you do something and still be forgiven?
8. Forgiveness by TobyMac (Featuring Lecrae)
| | |
| --- | --- |
| Genre | Hip-Hop, Electronic, Dubstep |
| Year Released | 2012 |
| Album | Eye On It (Deluxe Version) |
I have to give it to TobyMac. He certainly puts a unique spin on a traditional message with his hip-hop and electronic-influenced Christian tracks. However, what I think I like most about this song is the way that he delivers the message. He doesn't come out directly and call you a low-income life or a sinner. What TobyMac does, with some help from Lecrae, is to try to guide you to God's forgiveness by making it sound as appealing as possible. He's not trying to swindle you or con you. He just wants you to feel as wonderful as he does.
9. Forgiven by David Crowder
| | |
| --- | --- |
| Genre | Christian, Alternative, Indie |
| Year Released | 2016 |
| Album | American Prodigal |
Released in 2016, the album "American Prodigal" is the second solo release from Christian music performer David Crowder. Now, let's examine the title of that album for a minute while we compare it to the lyrics to the song "Forgiven." If you pay attention to the lyrics to the song, you can see that Crowder has obviously sinned in the eyes of God, and he is now admitting his wrongdoings and asking for forgiveness. He is not proud of what he's done, but he doesn't deny it. Just like the man in the Fable The Prodigal Son, Crowder has come home, and his father willingly accepts him with open arms.
10. Back to You by Selena Gomez
| | |
| --- | --- |
| Genre | Pop |
| Year Released | 2018 |
| Album | 13 Reasons Why (Original Soundtrack) |
Before she was releasing songs for the soundtrack to the television series 13 Reasons Why, Selena Gomez was busy starring in her own television series, starting with Barney and Friends and ending up playing believer in the Disney Channel series Witches Waverly Place; however, the former actress made quite a successful transition into pop music and hasn't looked back since making the change. Although her track "Back to You" sounds very similar to some of the things she's previously sung, what makes it different is that the lyrics to this song about a broken relationship are especially haunting and dark, and I like it.
11. Forgiven by Sanctus Real
| | |
| --- | --- |
| Genre | Christian |
| Year Released | 2010 |
| Album | Pieces Of a Real Heart |
One of the things that all Christians can agree on is that they all believe that Satan outs things directly in the path of their walk with God. Although I don't know if I subscribe to this line of thinking, I can say that it makes perfect sense. In Sanctus Real's banjo-fueled Bluegrass and rock-flavored track "Forgiven," lead vocalist Matt Hammitt sings about the various things the Devil will put in your way, although he says that you are forgiven in the arms of God. I will give these guys credit. They sure can pick a unique and creative way to deliver an old message.
12. All Apologies (Unplugged Version) by Nirvana
| | |
| --- | --- |
| Genre | Grunge, Rock |
| Year Released | 1994 |
| Album | MTV Unplugged in New York |
First off, I know that Nirvana originally released this song on their album "In Utero" in 1993, but I much prefer the raw emotion that Kurt Cobain pours into this track on their MTV Unplugged appearance in 1994. There has been plenty of debate as to the meaning of this song, but I am more than happy to give my interpretation of the track. I believe that in this song, Kurt Cobain is saying that he is sick and tired of apologizing for who he is, and he simply wants to be himself without begging for forgiveness for who he is.
13. Purple Rain by Prince and the Revolution
| | |
| --- | --- |
| Genre | Rock |
| Year Released | 1984 |
| Album | Purple Rain (Original Motion Picture Soundtrack) |
Everybody who has seen Prince's amazing film Purple Rain has a favorite scene that sends chills up their spine and makes their arms tingle. The scene in which The Purple One takes the stage and brings the house down with this rendition of "Purple Rain" makes my heart swell and brings tears to my eyes every time I hear it. It's not just the figurative lyrics of this song about rain I find so emotional. It's that he wrote this song as something of an apology for the way he and his father got along for all of the years they spent living together. This is really one of my favorite songs about rain because of how rain is used.
14. Forgiveness by Matthew West
| | |
| --- | --- |
| Genre | Christian |
| Year Released | 2012 |
| Album | Into the Light |
Sometimes, the hardest thing that we have to do is to forgive those for whom we still might not deserve our forgiveness. Matthew West shows us that he understands exactly where we're coming from with his song "Forgiveness." What I like most about this song is that West goes beyond just being able to forgive. He wants to improve as a person, and it shows in the lyrics, "Show me how to love the unlovable. Show me how to reach the unreachable. Help me now to do the impossible." I respect the fact that West realizes that he needs to change if he expects the world to change as well.
15. Cleanin' Out My Closet by Eminem
| | |
| --- | --- |
| Genre | Rap, Hip-Hop |
| Year Released | 2002 |
| Album | The Eminem Show |
You know that you're in trouble the minute that you realize that Slim Shady has written a song about you. The last place that you want to be is on this brilliant rapper's bad side. I have always found that while this is an amazingly catchy song, it is also a half-hearted apology. He apologizes to his mother for something, yet he also justifies his actions. This leaves me a bit confused. Does he truly want his mother's forgiveness, or is he simply placating her and trying to win over his audience in the process? Will we ever know the answer to this dilemma? Probably not.
16. My Stupid Mouth by John Mayer
| | |
| --- | --- |
| Genre | Singer-Songwriter, Indie |
| Year Released | 1999 |
| Album | Inside Wants Out |
If there's one thing that will get you in trouble faster than anything else, it would most certainly be your mouth and the stupid things that come out of it. Like most of us, John Mayer completely ignored that one essential piece of advice that most of us got from our mothers, which was to know when to keep your mouth shut. In this acoustic ditty, John Mayer comically admits to having the same problem, although it happens to Mayer at the worst possible time. He is out on a date and says just a little too much. Now, of course, he's looking for forgiveness.
17. Record Year by Eric Church
| | |
| --- | --- |
| Genre | Country |
| Year Released | 2015 |
| Album | Mr. Misunderstood |
It looks like Eric Church and I have something in common. We both get through the most difficult times of our respective lives with music. We both have favorite albums that we are ready to play at a moment's notice, as long as they fit the situation. What makes this song unique is the way that Church incorporates lyrics and album titles that we all know into this upbeat country song about him and his significant other going their separate ways. Trust me when I say that it seems like Eric Church has impeccable taste in music if I say so myself.
18. Back to December by Taylor Swift
| | |
| --- | --- |
| Genre | Pop-Country |
| Year Released | 2010 |
| Album | Speak Now |
Although Taylor Swift has fully transitioned into a pop music star, her track "Back to December" has a distinct country feel to it, which suits me just fine because I am one of the few people who prefer Taylor Swift's earlier country music to her pop efforts. The charts don't lie either, with her pop albums being the majority of her 70.1 million albums sold in her career. Swift has confirmed that she wrote the track about her relationship with Taylor Lautner. She also admits that she is the one who ruined the relationship and that she should be asking for his forgiveness.
19. I Forgive You by Kelly Clarkson
| | |
| --- | --- |
| Genre | Pop, Country |
| Year Released | 2011 |
| Album | Stronger |
When Kelly Clarkson released "Stronger," which was her fifth studio album, she had developed enough in her songwriting that she could write songs that targeted many people instead of one particular person. She says that this process opened up her songwriting talents and brought her to another level with her music. With songs like "I Forgive You," Clarkson shows that she has grown and matured as a songwriter. The track is about two kids who met each other at a vulnerable time in their lives and didn't work out. This is her way of saying that they should forgive each other and move on.
20. Ms. Jackson by OutKast
| | |
| --- | --- |
| Genre | Rap, Hip-Hop |
| Year Released | 2000 |
| Album | Stankonia |
I know that plenty of you shook your heads in surprise when you saw this song from Outkast on a list of songs about forgiveness, but hear me out for a minute. This isn't a traditional apology. Through the song, the narrator gives us plenty of examples of times he was left out of his child's life. What he's saying in this classic track is that he will be involved in his child's life and that he is for real, no matter if the aforementioned Ms. Jackson likes it or not. He's tired of being treated as an ATM and wants to be a parent.
21. We Can Work It Out by The Beatles
| | |
| --- | --- |
| Genre | Rock, Classic Rock |
| Year Released | 1965 |
| Album | Single |
What I like most about the Beatles is that they were able to adapt their musical style to the changing landscape of society, often resulting in something new and fresh that had never been heard before. That's probably why they are the best-selling artists of all time, and it's not even close. When The Four Lads from Liverpool released this song as a single in 1965, times were much simpler. This song was nothing more than an apology from one person to another, in hopes of restoring the friendship or relationship they once had with each other, as well as an amazing tune.
22. Sorry Seems to Be the Hardest Word by Elton John
| | |
| --- | --- |
| Genre | Pop, Rock |
| Year Released | 2002 |
| Album | One Love |
Along with the late, great David Bowie, Elton John is an artist who I see as a musical chameleon who can fit in with any genre and adapt to any style. Whether he is proudly proclaiming that he is still standing or he is churning out a gut-wrenching, piano driven-apology to someone he loves, it seems like everything Elton John releases is nothing short of amazing. What separates this song from most of his singles is that it feels like this was not just another Bernie Taupin single. It feels like Elton poured his soul into this song as well.
23. I Want You Back by The Jackson 5
| | |
| --- | --- |
| Genre | R&B, Soul |
| Year Released | 1969 |
| Album | Diana Ross Presents The Jackson 5 |
Nothing hits harder than hearing that you're better half is leaving you because they have grown weary of not being appreciated, at least, that's been my experience. However, I find it hard to believe that at 10 years old, Michael Jackson was having the relationship problems that the songs he sang with his brothers in The Jackson 5 were portraying. For example, let's take a look at the hit single "I Want You Back," in which Michael is begging for the forgiveness of someone who got tired of not being appreciated and left him. Nevertheless, young Michael sang his heart out in his band's first single.
24. Jealous Guy by John Lennon & The Plastic Ono Band
| | |
| --- | --- |
| Genre | Rock, Classic Rock |
| Year Released | 1971 |
| Album | Imagine |
Can we all be honest with each other for a minute? Which of my readers hasn't been in the same position that John Lennon is singing about in his tender apology to Yoko Ono called "Jealous Guy?" We've all been there before, but the difference between most of us and John Lennon is that he wasn't afraid to lay all of his feelings on the line and put them in a song where he asks forgiveness for being such a jealous partner. Now, whether she accepts his apology or not is a different story, but we all know she eventually did.
25. I Have Forgiven Jesus by Morrissey
| | |
| --- | --- |
| Genre | Alternative, Indie |
| Year Released | 2004 |
| Album | You Are the Quarry |
We often hear about people begging Jesus for forgiveness, but this track from "You Are the Quarry" chooses to go in the opposite direction. In this subdued electronic track, the former lead vocalist for The Smiths says that Jesus deserted him when he needed him the most, but it's okay. He has forgiven Jesus. He also goes on to ask Jesus why he has been given so much desire and love when there is nothing that he can do with these feelings. Friends, do me a favor. Don't let the initial shock of the title turn you away from this amazing display of vocals and lyrics.
26. Let's Kiss and Make Up by Shania Twain
| | |
| --- | --- |
| Genre | Country |
| Year Released | 2017 |
| Album | Now |
Most of the time, when someone uses the phrase "Let's Kiss and Make Up," they are admitting that they are guilty of wrongdoing. It's also usually implied that all will be forgiven and that the couple will be better than they previously were. That's the message that Shania Twain is delivering in this tune, which oddly sounds like a cross between a dance track and a country song. Shania is no stranger to problems with relationships, but it seems like, in this track, she wants to fast forward to the part where she and her partner get to make up. This is easily one of the most popular country songs about forgiveness ever written.
27. If I Give You My Soul by Johnny Cash
| | |
| --- | --- |
| Genre | Country |
| Year Released | 2003 |
| Album | Unearthed |
You'll have to forgive me if I'm not able to hide my bias on this one, as I am a huge Johnny Cash fan. What I like most about this song, which was previously unheard of until the "Unearthed" box set was released in 2003, is that Johnny Cash has the audacity and the nerve to try to barter with God. In the middle of asking forgiveness for his sins, he wants to know that if he pledges his soul to the lord, will he be able to get new clothes and boots in the process? That takes nerve that only The Man in Black possesses.
28. Amazing Grace by Elvis Presley
| | |
| --- | --- |
| Genre | Gospel |
| Year Released | 1972 |
| Album | He Touched Me |
To be honest, I never really understood the hype around Elvis Presley, but I can't argue with numbers, especially when it comes to album sales. The man sold over 162.2 million albums in his career. There's something you have to admire about a man who can cover multiple genres and go platinum in each one. For instance, let's take his cover of "Amazing Grace," which comes from a complete album of gospel tracks called "He Touched Me." For most people, this is the ultimate song of forgiveness, and a man known for his gyrating hips gave us the best cover of this song we've ever heard.
29. Baby Come Back by Player
| | |
| --- | --- |
| Genre | Soft Rock |
| Year Released | 1977 |
| Album | Player |
Just like the rest of us, it looks like the guys in the band Player had to learn their lesson the hard way. Of course, these guys would be the experts if you are looking for forgiveness because this song is known to help couples get back together. In fact, this is the perfect song to play if you want forgiveness because the band says that they are willing to shoulder all of the blame as long as they are forgiven. Admitting that you're wrong is easily the biggest step towards making things right with someone, and this band does it in style.
30. The Heart of the Matter by Don Henley
| | |
| --- | --- |
| Genre | Rock, Pop |
| Year Released | 1989 |
| Album | The End Of The Innocence |
One of the most interesting facts about this song is that it mirrors a situation that Don Henley was going through at the time. When you think about it, that makes a lot of sense. Most musicians write what they know about, or what they are going through. Don Henley was going through a situation in which his former lover had found somebody new, although he didn't want her to be with anybody else. Even if she doesn't love him anymore, the one thing that Henley still wants is forgiveness. I find that to be quite refreshing, something that you don't often hear in rock music these days.
31. Save Me by Shinedown
| | |
| --- | --- |
| Genre | Alternative Rock |
| Year Released | 2005 |
| Album | Us and Them |
Over the last eight years or so, I have acquired a taste for Jacksonville, Florida's Shinedown. They weren't a band that instantly won me over, but rather I had to take in their entire catalog and process it before I could appreciate their music. Of all the songs in their catalog, I find that the one that hits me the hardest is "Save Me." Someone is about a homeless man with a drug addiction who wants to be rescued from this lifestyle while also wanting forgiveness from those that he's wronged. Brent Smith's vocals shine in this song, especially when he's letting loose and begging to be saved.
32. Apology Song by The Decemberists
| | |
| --- | --- |
| Genre | Alternative, Indie, Rock |
| Year Released | 2005 |
| Album | The Tain / 5 Songs |
Although I quite enjoy the rhythm of this song, I find it silly that a bicycle gone missing is taken so seriously that The Decemberists feel like they had to write a song as an apology. While this could always be a metaphor for something deeper, Decemberists lead singer Colin Meloy croons about a bicycle being stolen while it was placed under his care by his friend Steven, who had gone away for the summer. The narrator rode the bike to the Orange Street Food Farm but failed to secure the bike before he went in. When he came out of the store, the bike was missing.
33. Forgiveness by Santana
| | |
| --- | --- |
| Genre | Rock |
| Year Released | 2016 |
| Album | Santana IV |
Carlos Santana has always been one of the most underrated guitar players in the history of rock music. At least, that's my opinion. What I like most about his playing is that it's so clean, for lack of a better term. He's so confident in his playing that he's not afraid to let the notes shine through without being masked or covered by distortion or trick pedals. This unique style is prevalent on the track "Forgiveness," which is found on its album "Santana IV." Santana said this about the song, "Once you forgive, you don't have to remember, because you let it go and you realize it."
34. Pray for Forgiveness by Alicia Keys
| | |
| --- | --- |
| Genre | R&B, Soul |
| Year Released | 2009 |
| Album | The Element Of Freedom |
Let's set aside her brilliant talent of playing the piano for one minute, and let's take a look at Alicia Keys' vocal talents. She has a voice that commands the attention of everyone in the room. When Ms. Keys speaks, you listen. A perfect example of this commanding voice coupled with her gifted piano playing can be heard on the track "Pray for Forgiveness" from her album "The Element Of Freedom." 00 The song is about her being delusional and taking advantage of people around her, but also seeking forgiveness. I have always thought that this phone would fit in perfectly, being sung by a gospel choir.
35. Wings of Forgiveness by India.Arie Simpson
| | |
| --- | --- |
| Genre | R&B, Soul |
| Year Released | 2006 |
| Album | Testimony: Vol. 1, Life & Relationship |
India.Arie Simpson's voice shines in this plucky song about her having to find herself to realize that she had what she wanted all along. Maybe it's me, but that scenario seems familiar. Nevertheless, the line in this song that stands out the most to me is when Simpson sings, "If Nelson Mandela can forgive his oppressors, surely I can forgive you for your passion." That line speaks volumes to me because she's saying that if Mandela was kind enough to forgive his oppressors, then she can be kind enough to offer forgiveness to someone whose only sin was being passionate.
36. Don't Think Twice It's Alright by Bob Dylan
| | |
| --- | --- |
| Genre | Folk, Singer-Songwriter |
| Year Released | 1963 |
| Album | The Freewheelin' Bob Dylan |
In 1963, Bob Dylan shook up the musical landscape when he released his second album, "The Freewheelin' Bob Dylan." Of course, this was 53 years before Dylan was awarded the Nobel Prize in literature, and the rest of the world had really caught on to what Bob Dylan was doing, but it wouldn't be long before he got the attention he deserved. For instance, the track "Don't Think Twice It's Alright" was written when Bob Dylan's girlfriend, Suze Rotolo, went off to Italy to study at the University of Perugia. He never forgave her and reimagined the breakup as him leaving her.
37. Hello by Adele
| | |
| --- | --- |
| Genre | Alternative, Indie Pop |
| Year Released | 25 |
| Album | 2015 |
Adele is one of few artists who have hit the musical trifecta because she can play piano, and sing, and she writes her own songs. That's a rare combination in today's music, but she earns my respect for being able to pull it off so elegantly. In my opinion, all of these talents come together to create The Perfect Storm in the track "Hello," which is about a woman who has not healed from a relationship that had gone wrong quite some time before. She is reaching out to her former lover for forgiveness for the things that she's done to him, perhaps forgetting closure.
38. You Were Always on My Mind by Willie Nelson
| | |
| --- | --- |
| Genre | Country |
| Year Released | 1982 |
| Album | Always on My Mind |
In my opinion, it takes a mature person to look at a relationship and admit that they were the reason that it didn't work. On the other hand, they say that hindsight is 50/50, so it's easy to see the mistakes that you made in a relationship once the relationship is over. If you can relate to this, then you can relate to the conundrum that Willie Nelson finds himself in in the track "You Were Always on My Mind." Throughout the song, Willie admits to various wrongdoings in the relationship. However, he's not asking to get back together. He's just seeking forgiveness.
39. Where Forgiveness Is by Sidewalk Prophets
| | |
| --- | --- |
| Genre | Christian, Pop |
| Year Released | 2020 |
| Album | The Things That Got Us Here |
Make no mistake; Sidewalk Prophets are not your typical, run-of-the-mill Christian band. They have a unique sound that blends elements of electronica, pop, and country to make something completely different. Unlike many Christian bands, Sidewalk Prophets don't come across as overly preaching, either. Take the track "Where Forgiveness Is" from their album "The Things That Got Us Here," for example. You don't feel like someone is shoving their message down your throat with their judgemental lyrics. They just make you want to be a better person because of the uplifting message contained in the line "Freedom's wear forgiveness is." In terms of songs about forgiveness and healing, this is one of the most powerful in my opinion.
40. How to Save a Life by The Fray
| | |
| --- | --- |
| Genre | Alternative Rock |
| Year Released | 2006 |
| Album | How to Save a Life |
You know what they say. Some of the best songs come from real-life experiences set to music. The Fray's lead vocalist Isaac Slade says that he wrote the song How to Save a Life from an experience that he had when he worked for a camp for troubled youth. Slade said that nobody could figure out this 17-year-old quiet kid, and it bothered him to the point that he lost sleep at night until he figured it out. That's why I respect the story behind this track from the album of the same name just as much as I respect the song itself.
41. Forgive Me Now by George Jones (Featuring The Jordaneers)
| | |
| --- | --- |
| Genre | Country |
| Year Released | 1997 |
| Album | She Thinks I Still Care (The Complete United Artists Recordings 1962-64) |
In my humble opinion, George Jones is country music royalty. The man has had 69 top-ten hits and 13 songs that shot to the top of the Billboard Hot Country Songs chart in his career. While neither of those are records, they will certainly give you an idea of just how powerful The Possum's voice was. Although "Forgive Me Now" might have been one of his lesser-known songs, it is certainly one of the most powerful performances of his career. The song tells the sad Tales of a man who is seeking forgiveness for a relationship that his actions ended years earlier.
42. I Want You Back by N*SYNC
| | |
| --- | --- |
| Genre | Boy Band, Pop |
| Year Released | 1997 |
| Album | 'N Sync |
The 1990s should have been called "Attack Of the Boy Bands." It seems like everywhere you look, two or three new boy bands popped up during that decade. However, N*Sync found a way to rise above a sea of mediocrity and become one of the most successful pop acts of all time. Appearing on their self-titled debut album, their track "I Want You Back" was nothing special, lyrically speaking. It was the same story we've heard a thousand times about a Boy seeking forgiveness for a relationship he ruined. However, it was the band's energetic performance that sold millions of records.
43. Posthumous Forgiveness by Tame Impala
| | |
| --- | --- |
| Genre | Alternative, Indie |
| Year Released | 2020 |
| Album | The Slow Rush |
Tame Impala is the brainchild of Kevin Parker, who writes and records all of the songs himself. When he takes his act on the road, he has a touring band. I would be being dishonest if I told you that I could pigeonhole the musical stylings of this group into one genre. However, I think the best phrase that I can use to describe what they sound like is that they are a Neo-Soul band with a little Amnesiac-era Radiohead sprinkled in for good measure, but the lyrics in which he forgives his deceased father for all of his sins are what impresses me most about this band.
44. Sorry, Blame It on Me by Akon
| | |
| --- | --- |
| Genre | Hip-Hop, R&B, Soul |
| Year Released | 2006 |
| Album | Konvicted |
One thing that you have to respect most about Akon is that he does not dodge the tough questions, nor does he shy away from the things he's done. The track "Sorry, Blame It on Me" is a response to some of the things that Akon has been accused of in his career, like dancing suggestively with a 15-year-old on stage at his show in Trinidad and Tobago. Instead of hiding from the issue, Akon earned the respect of me and many of his doubters when he faced up to what he did and apologized for it instead of trying to shift the blame to somebody else.
45. Can't Take Back Goodbye by Trisha Yearwood
| | |
| --- | --- |
| Genre | Country |
| Year Released | 2019 |
| Album | Every Girl |
Can you believe that it's already been an incredible 17 years since country superstars Trisha Yearwood and Garth Brooks got married? Not only that, but Trisha Yearwood's career seems to have been rejuvenated, and she is still recording and releasing music. In 2019, she released her album "Every Girl," which featured the surprisingly poppy tune "Can't Take Back Goodbye." Now, the lyrics of the song aren't upbeat or poppy at all. They are about a man who wants forgiveness six months after he left his significant other. However, Trisha Yearwood is not about to offer him any forgiveness for what he's done, especially six months after the fact.
46. Forgiven by Sovereign Grace Music
| | |
| --- | --- |
| Genre | Christian |
| Year Released | 2017 |
| Album | Prayers Of The Saints [Live] |
What I like most about this track from Sovereign Grace Music is that they opt to keep it simple instead of going for an over-the-top, elaborate production. Lyrically and musically, the song "Forgiven" impresses me with its simplicity. I appreciate a song that embraces what it is instead of trying to wrap itself in something different and disguise itself with tons of figurative language. The message in the song is just as simple as the music. It lets us know that through the blood of Christ, we are all forgiven. Is it something that we've all heard before? Yes, but I can appreciate it nonetheless.
47. Please Forgive Me by Bryan Adams
| | |
| --- | --- |
| Genre | Soft Rock, Pop |
| Year Released | 2017 |
| Album | Ultimate |
I don't think Canada gets the credit it deserves when it comes to giving us quality musicians. Rush, Drake, Shania Twain, The Weeknd, and Bryan Adams all hail from Canada. If you think that sounds like an eclectic bunch, Brian Adams is capable of covering practically every genre by himself in his catalog. Although I would never call any of his music edgy, it certainly lost whatever Edge it had when he started making music for movie soundtracks. That carried over to his track "Please Forgive Me," which is a song about a guy in a relationship who just can't seem to get it right.
48. Hard For Me To Say I'm Sorry by Chicago
| | |
| --- | --- |
| Genre | Soft Rock, Pop |
| Year Released | 1982 |
| Album | Chicago 16 |
I've always had a deep appreciation for the band Chicago, but I could never put my thumb on the exact reason why I like this Grammy Award-winning band so much. Well, I'm here to tell you that I figured it out. It's the unique voice of Peter Cetera that has gained my respect and adoration for this band. I'm also a bit biased when it comes to the song "Hard For Me To Say I'm Sorry" because it happens to be my favorite track of all time from this band. I find that Peter Cetera's delivery is perfect, and the lyrics are extremely relatable.
49. Forgive Our Sins as We Forgive by Koiné
| | |
| --- | --- |
| Genre | Christian, Gospel |
| Year Released | 2014 |
| Album | Visit |
This song sounds like something from the soundtrack of a 1970s Western movie, complete with acoustic guitar and whistling. Lead vocalist Brian Davidson's Gruff style of singing fits perfectly with the music, and the last thing that you would expect to come out of his mouth would be Lutheran hymns, but that's exactly what you get in this band. My biggest complaint about Christian music was that it was always so Bland and generic, but I will be the first to admit that Koiné's delivery makes me want to pay attention to their message of forgiveness and of asking for forgiveness.
50. So Easy To Forgive Her (But So Hard To Forget) by Hank Williams Jr.
| | |
| --- | --- |
| Genre | Country |
| Year Released | 1966 |
| Album | Blues My Name |
When you are referring to country music, and you say the name Hank Williams, most people will ask you which one you're talking about because there are now three generations of Hanks in country music. For this entry, we will be taking a look at the track "So Easy To Forgive Her (But So Hard To Forget)" by Hank Williams Jr. So it may initially sound like Hank Jr is singing about a woman in this song, many people have said that they have interpreted the song as him singing about how much he loves the South, but there still lies the question of" what is he forgiving? "
51. Let's Be Us Again by Lonestar
| | |
| --- | --- |
| Genre | Country |
| Year Released | 2014 |
| Album | Let's Be Us Again |
Do you remember back when you were in junior high, and you broke up with your significant other? After something that devastating, you felt like you could never talk to that person again, no matter how unrealistic that may be. Fast forward to adulthood, and you and your partner split up. Those days of never wanting to speak to that person again are long gone. If the relationship is serious enough, the only thing that you want after a fight is for things to get back to normal as quickly as possible. If this sounds like something you've gone through, this track from Lonestar is perfect for you.
52. If I Could Turn Back Time by Cher
| | |
| --- | --- |
| Genre | Pop, Rock |
| Year Released | 1989 |
| Album | Heart Of Stone |
While I am admittedly not Cher's biggest fan, I will say that if I had to choose a favorite track from her catalog, I would choose this one. What makes this song different from most of the other songs in her catalog is that this song has more of a rock feel to it. There's no electronica or dance music to be found anywhere on this track where Cher is asking for forgiveness after a fight she had with her lover. She's wishing that she could turn back time and not say anything at all. That way, nobody would get hurt, and everything would be okay.
53. People Change by Mipso
| | |
| --- | --- |
| Genre | Pop, Indie |
| Year Released | 2018 |
| Album | Edges Run |
This acoustic ballad is the most beautiful song about a breakup that I've ever heard. Mipso's voice matches the overall tone of the track, while the lyrics are nothing short of perfect. In this song, Mipso waxes poetically about an old relationship that seemingly ended over 10 years ago. That is until he received a call from his ex-girlfriend wondering how he's been doing. He politely informs her that he has left that relationship in the past and has made amends for the way that it ended. Speaking matter-of-factly, he informs his old girlfriend that he no longer knows her number. He used to love her, but now it's over.
54. Mamma Mia by ABBA
| | |
| --- | --- |
| Genre | Pop |
| Year Released | 1975 |
| Album | ABBA |
A funny fact about this song is that ABBA's manager Stig Anderson would usually come up with song titles that Bjorn Ulvaeus and Benny Andersson would write lyrics around, and "Mamma Mia" is a prime example of this at work. Unfortunately, the lyrics of the song tell a much sadder story than the title would indicate. The song is about a relationship that the narrator feels must come to an end, although deep inside her heart, she doesn't want it to be over. Now, she feels sorry and would like to be forgiven and for the two of them to be back in the relationship.
55. Once by Maren Morris
| | |
| --- | --- |
| Genre | Country, Pop |
| Year Released | 2016 |
| Album | HERO |
Sometimes running into someone from your past can bring back all kinds of memories and emotions, like in Maren Morris's case. She ran into the mother of an old boyfriend at the Griffith Observatory in Los Angeles. This must have brought up plenty of old feelings and memories because it inspired her to write this incredibly sad country song about a relationship gone wrong. What I like most about this song is that it was written and recorded back when Maren Morris was in the country music stage of her career, before she crossed over to being a pop musician.
56. Help Me Hold On by Travis Tritt
| | |
| --- | --- |
| Genre | Country |
| Year Released | 1990 |
| Album | Country Club |
Believe it or not, "Help Me Hold On" was Travis Tritt's first number-one hit of his career. What makes this song great to me is the inclusion of the slide guitar. It adds to the overall ambiance of the song, making it feel even sadder than it is. Make no mistake, this song is incredibly sad. It's about a guy who can't seem to get things right in his relationship, no matter how hard he tries. He's asking his former lover for forgiveness and to help him with making things right with her. Let's just hope that it works for him.
57. Three Nails and A Cross by George Strait
| | |
| --- | --- |
| Genre | Country |
| Year Released | 2011 |
| Album | Here For a Good Time |
Where do I start with George Strait? Well, he is the only country music artist to have a number-one hit in each decade for four consecutive decades. The singer has had an astonishing 44 number-one hits on the Billboard Hot Country Songs chart, with an unbelievable 86 top-ten hits. However, while "Three Nails And A Cross" might not have been one of his chart-topping singles, it is indeed one of the most heartfelt songs he's ever recorded. Appearing on his album "Here For a Good Time," this is a gospel song that has George Strait asking Jesus for the forgiveness of his sins.
Final Thoughts:
We all have a predetermined notion of what we think forgiveness is. However, my hope for all of you is that after listening to the various songs on this list, you may have gained a new perspective on forgiveness. Now, you might not feel that the new perspective outweighs the advantages of your previous train of thought, but the ability to look at things a different way is just part of changing the way you feel about a particular subject. Nevertheless, my goal is not to change you or your thought process. My goal is to contribute to a kinder world that is more readily able to forgive those who have wronged us and is also able to receive forgiveness for the things we've done.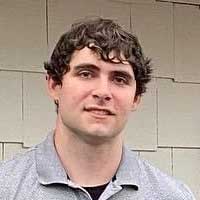 Hi, my name is Kevin and I'm from Butler, Pennsylvania. I've been obsessed with music and audio gear for as long as I can remember. I started this website to help people find professional advice related to a wide range of audio topics. We have a number of Audio Engineers on our team who have been designing and fixing audio gear for decades.