The human spirit is nothing short of resilient. Considering how much motivation we draw from music and our culture, it's not a coincidence that many of the most popular songs of all time are songs about surviving.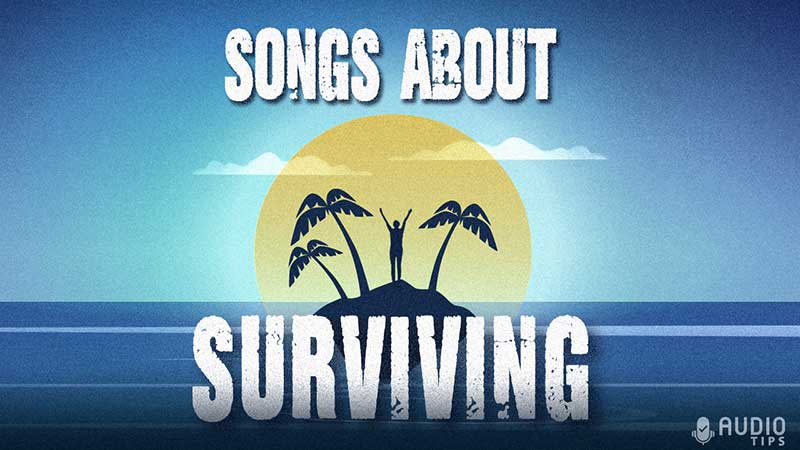 Whether you're going through hard times, battling a sickness or disease like cancer, surviving a bad relationship, or preserving through uncanny odds, this list of musical genius is bound to help you muster up the courage and discipline needed to survive any hardship!
1. Eye of the Tiger by Survivor
| | |
| --- | --- |
| Genre | Hard Rock |
| Year Released | 1982 |
| Album | Eye of the Tiger |
Nominated for the 1983 Grammy Award for Song of the Year and winning Best Rock Performance by a Duo or Group with Vocal, "Eye of the Tiger" by Survivor is likely the most unanimously well-known song in the survival and motivational music categories.
There is no discussion for interpretation, "Eye of the Tiger" is solely about surviving and thriving in the relentless journey of a sportsman, mainly in combat sports, and persevering even in the face of a tumultuous challenge. If you need to dig deep to achieve a massive goal in your life, whether that's surviving the next leg day at the gym or taking down an opponent with more experience than you, this song should get the juices flowing and the competitive aggression building.
2. I Will Survive by Gloria Gaynor
| | |
| --- | --- |
| Genre | Disco |
| Year Released | 1987 |
| Album | Love Tracks |
Written by Freddie Perren and Dino Fekaris, "I Will Survive" is a well-known and well-sung classic all about the female empowerment movement that earned a number 1 spot on the Billboard Hot 100. When this song hit the market, it was a tough time for many females to endure harsh and abusive relationships, with many claiming severe trauma and depression. This song was all about not just bringing light to the issue but empowering women in such dire situations that they will endure, survive, and push past their negative experiences.
The song, although not written by Gloria herself, was exactly down her alley in terms of the tune and message. Gloria had long been interested in empowering and encouraging with her art and music. She was invited by Perren and Fekaris to record a song called "Substitute" as the A-side and "I Will Survive" as the B-side; however, despite not being the top focus, "I Will Survive went on to be exceptionally popular.
3. Survivor by Destiny's Child
| | |
| --- | --- |
| Genre | Pop / R&B |
| Year Released | 2001 |
| Album | Survivor |
Writing them out of negativity was the idea Beyoncé had when creating music in an era where she was faced with a lot of negativity and hate. The song, although intended for a reality TV show, was a great chance to create a message about preserving through difficult challenges and opposition.
In 2001, "Survivor" won the MTV Video Music Award for Best R&B Video, but just as the inspiration for the song, more negativity came, this time in the form of a lawsuit against Beyoncé and the Sony Music Group. Two former members of the group claimed that lyrics from this song were specifically used to defame and insult them, and although the case was settled a year later, the song went on to be exceptionally encouraging and motivating to many.
4. Warrior by Demi Lovato
| | |
| --- | --- |
| Genre | Soul R&B, Pop |
| Year Released | 2013 |
| Album | Demi |
Demi Lovato has gone through a lot of the same things anyone with mental struggles has, and a lot of her music reflects that notion. The song "Warrior," although not officially understood, seems to be rooted in her survival and perseverance in the face of abuse from her loved ones as a child and having to deal with the trauma and memories.
The song doesn't explain the specifics of her pain, but more so is a token of how she has not only pushed through but has used her past troubles to become strong enough, so much so that no one can hurt her in those same ways ever again. The song explains that you can be proud of enduring hardship and becoming stronger for it, and this allowed many of her fans to relate and relish in the beautiful notion of surviving early traumatic experiences in one's life.
5. Fighter by Christina Aguilera
| | |
| --- | --- |
| Genre | R&B, Arena Rock |
| Year Released | 2002 |
| Album | Stripped |
"Fighter" is an upbeat hybrid of rock and R&B focused entirely on surviving and moving past a relationship full of distrust and dishonesty. There is so much to be learned from a bad relationship, and despite the pain and trauma, the story of "Fighter" is to encourage its listeners to not just deal with the negatives but to use them to become a better version of themselves and to fight for what you deserve in life.
Something that many people do when hurt by someone else is to thank them for teaching them a lesson and enabling them to use this experience to become stronger, which is a popular note within the lyrics of "Fighter" that many resonate with, as hard as this notion may be to do in reality.
6. It's My Life by Bon Jovi
| | |
| --- | --- |
| Genre | Pop Rock |
| Year Released | 2000 |
| Album | Crush |
It's now or never, says Mr. Jovi, to live your life to the fullest and not miss a single beat along the way. This pop-rock hybrid tune is completely focused on opening your eyes and understanding that all of life, the wins and the losses, the highs and the lows, are all part of life and are to be seized and cherished.
Bon Jovi carries this sentiment with him daily, and although life is far from perfect, going all out in the now is our best option, as simply surviving and getting by isn't enough for him. Instead, he encourages you to take risks and stand tall no matter the situation.
7. I'm Still Standing by Elton John
| | |
| --- | --- |
| Genre | Synth-Pop |
| Year Released | 1983 |
| Album | Too Low for Zero |
The premise of "I'm Still Standing" is a story from Elton John about enduring the hardships of a failed relationship where his partner moved on and caused inexplicable emotional pain. The song is about something that many will endure in their life, and despite the traumatic experience, Elton John is one of many artists to put out a message within his music encouraging the use of pain and trauma to become a better person and to stand tall despite hardship.
8. Black Muddy River by Grateful Dead
| | |
| --- | --- |
| Genre | Folk, Rock |
| Year Released | 1987 |
| Album | In the Dark |
"Black Muddy River" is a song all about reflecting on a journey of challenges and tumultuous times but preserving through and learning lessons to further survive difficult challenges ahead. The entire song is a story written from the perspective of someone middle-aged that has already endured a lot of hardship and plans to use those experiences in the future to better his life and overcome new challenges.
9. Wide Awake by Katy Perry
| | |
| --- | --- |
| Genre | R&B, Pop |
| Year Released | 2012 |
| Album | Teenage Dream: The Complete Confection |
Katy Perry certainly has shown many different emotions throughout her career as a musical artist, but "Wide Awake" is a very specific tone of her wide array. "Wide Awake" is about experiencing a wake-up call, a traumatic experience, and a realization of how life can be imperfect and that there will be very dark lows despite the highs of life that you must endure and survive through.
"Wide Awake" was purpose written as a highlight within the soundtrack of her concert move; "Katy Perry: Part of me 3D". Many believe she used this song to highlight the lows of life despite her life seemingly being as if she lives on cloud nine all the time.
10. Stayin' Alive by the Bee Gees
| | |
| --- | --- |
| Genre | Classical Pop, Disco, Soul |
| Year Released | 1977 |
| Album | Saturday Night Fever |
No list of songs about survival could be complete without one of the most legendary and iconic tunes of the category from none other than the Bee Gees. Like many major hits about survival, this tune is accompanied by a movie, an American drama called "Saturday Night Fever."
The message in the song is a simple one, although complex in reality, as it's about surviving the harshness of living on the streets in New York, specifically rough areas of the city where there were a lot of desperate people crying out for help. The song is a reminder that just staying alive is a huge accomplishment and should be met with a sense of victory.
11. Gimmie Shelter by The Rolling Stones
| | |
| --- | --- |
| Genre | Rock, Folk, Blues Rock |
| Year Released | 1971 |
| Album | Let it Bleed |
A classic in the survival category, "Gimmie Shelter" is about surviving war, specifically the Vietnam war, but the song's message can be applied to surviving any major conflict in life and that war, whether actual war or a war within yourself, is always close by, but so is love.
This song is extremely popular not only in the music world but in movies as it has been featured in many, including "Goodfellas," "The Departed," and "Casino."
12. Hold On by Wilson Phillips
| | |
| --- | --- |
| Genre | Pop, Soft Rock |
| Year Released | 1989 |
| Album | Hold On Single |
The most successful single of the year in 1990, "Hold On," is a tough love rock song about improving your life and enduring challenges. Chynna Phillips, the writer of the song and part of the trio that makes up Wilson Phillips, created the lyrics for those suffering from alcohol and drug addiction much as she did. The message within the lyrics is essentially saying that if you want to change, you can, but that no one but yourself has the power to create this change and that you'll need to take it one step at a time, just like everyone else.
13. What Doesn't Kill You by Kelly Clarkson
| | |
| --- | --- |
| Genre | R&B, Soul, Pop |
| Year Released | 2011 |
| Album | Stronger |
"A perfect representation of my life" is what Kelly was quoted as saying when asked to describe the message of this song. Kelly rose to fame extremely fast after being a winner of the popular show "American Idol," and although things seemed just peachy in her life on the outside, her status with relationships was difficult and complex, spurring a lot of negative emotion and hardship in her life.
After dealing with what is described as a miserable arranged marriage and going through the challenges of divorce, Kelly wanted to put out new music that was unfiltered and focused on what her real life felt like. In her tune "What Doesn't Kill You," Kelly explains she has learned how to move on and, in the face of pain and tragedy, has become stronger.
14. Hero by Mariah Carey
| | |
| --- | --- |
| Genre | R&B, Soul, Pop |
| Year Released | 1993 |
| Album | Music Box |
This song is a bit of a full circle story explaining that when a hero is here to save you from whatever is causing you hardship, you may feel secure, safe, and even confident, but the hero doesn't have to be someone else, it can be you.
The entire premise of "Hero" is that you might just be your very own hero, and despite going through traumatic times and feeling down on yourself, you have the power to rise up and take control of whatever situation you are in, becoming the hero of your own story and surviving through your own merit rather than relying on someone else to pull you through.
15. When You Believe by Whitney Houston & Mariah Carey
| | |
| --- | --- |
| Genre | R&B, Soul, Pop |
| Year Released | 1998 |
| Album | Number 1's |
Recorded as a duet consisting of Mariah Carey and Whitney Houston and utilized as a theme song in the movie "The Prince of Egypt," the song is primarily a religious notion explaining that when you put your trust in God that life will get better.
Many believe that looking to religion can aid them in their fight against difficult challenges in their life, and "When You Believe" is an excellent tune reinforcing this idea and helping you to secure and fortify your faith in an idea that will bring you strength and help you endure difficult challenges. This is one of the most powerful songs about finding strength through something greater than yourself.
16. Heroes by David Bowe
| | |
| --- | --- |
| Genre | Alternative, Indie, Pop |
| Year Released | 1977 |
| Album | Heroes |
"Heroes" by David Bowe is a beautiful tale of lovers in a difficult situation where they aren't necessarily allowed to be together, yet they meet up anyway and figure out a way to keep their relationship afloat on opposite sides of the Berlin wall during tough political times in Germany.
Although not your typical song about survival on its own, this tune is a healthy reminder that even when life is rough, and the situation is bleak, your willingness to see through it and survive not only as a single person but as a unit together with your lover, that true love may endure during and long past tumultuous political unrest.
17. I Won't Back Down by Tom Petty
| | |
| --- | --- |
| Genre | Rock |
| Year Released | 1989 |
| Album | Full Moon Fever |
An absolute classic in the category of survival songs, "I Won't Back Down" is a song all about accepting that life isn't easy and that you absolutely have to stand up for yourself. The message is all about how the world will throw you challenges at every step of the way but that if you know yourself and can stand your ground, you'll do just fine.
18. Rain on Me by Lady Gaga & Ariana Grande
| | |
| --- | --- |
| Genre | Disco, House, Electropop, Dance |
| Year Released | 2020 |
| Album | Chromatica |
"Rain on Me" is an uplifting and upbeat track focused on the idea that both Lady Gaga and Ariana Grande have endured hardship throughout life, and no matter what, you can find empowerment and the strength to get through pretty much anything life throws at you.
The rain in the song is to symbolize both the tears shed and alcohol abuse during difficult break-ups or losses in life, and the line "I'd rather be dry, but at least I'm alive" is symbolizing that, despite being rained on, they are still here to fight and endure through the pain they've experienced. If you like this song, definitely check out our full playlist of songs about rain here or songs about storms here.
19. On Top of the World by Imagine Dragons
| | |
| --- | --- |
| Genre | Alternative, Indie |
| Year Released | 2012 |
| Album | Evolve |
This song is perfect for those in need of an uplifting take on making mistakes, cutting corners, and not making the best decisions thus far but being able to turn things around and find your happy place.
Dan Reynolds, the lead singer of Imagine Dragon, has been very public with his battle against depression and mental illness and admits that he wasn't always his best self, but through self-acknowledgment along with getting professional help, he's turned his life around completely. From a bleak and difficult childhood to learning to live a happy and successful life, the message in his music is meant to be empowering and uplifting, showing that if you can endure and overcome depression, you can feel as if you are on top of the world!
20. I Believe I Can Fly by Yolanda Adams
| | |
| --- | --- |
| Genre | Soul, Funk |
| Year Released | 2001 |
| Album | The Experience |
The very idea that one may believe they can fly is a metaphor within this song, painting a picture that if you can just believe in yourself to accomplish something, even something as difficult as flying, you can do it. This is the perfect tune for setting a mood of positivity and developing a go-getter type of attitude!
21. The Climb by Miley Cyrus
| | |
| --- | --- |
| Genre | Pop Country, Rock Country |
| Year Released | 2009 |
| Album | Single |
The message behind "The Climb" is an uplifting attempt at blocking out all of the distractions in your way and focusing on what you need to overcome specifically in order to achieve your goals and aspirations. This song was created from the point of view of the alter-ego of Miley Cyrus and Hannah Montana. If you're in need of an inspirational "just keep trying" kind of push to get something difficult done in your life, this is an excellent song to tune into!
22. Break My Stride by Mathew Wilder
| | |
| --- | --- |
| Genre | Alternative, Indie, Soul, Pop |
| Year Released | 1983 |
| Album | I Don't Speak the Language |
It's not uncommon for a relationship to falter due to being a distraction in one of the partner's abilities to focus on development, and in this song, the message is all about experiencing this, learning from it, and moving on despite the pain being left behind may cause.
In the song, both parties in the referred-to relationship interpret the idea of nothing breaking your stride in a different way. From the woman's perspective, the man is holding her back from developing the life she wants, and thus she refuses to let him get in the way, and in the man's perspective, the woman is being cocky and is trying to move through life too fast, and thus will let her go in order to not allow himself to wallow in damage to his self-esteem.
Both parties will survive and, especially in modern times, a lot of breakups like this plague many in a society so focused on advancement, and it's a healthy reminder that even though there is inevitable pain in a break-up, both parties can survive and continue moving towards their goals on their own terms.
23. Never Surrender by Corey Hart
| | |
| --- | --- |
| Genre | Alternative, Indie, Soul, German Pop |
| Year Released | 1985 |
| Album | Boy in the Box |
A melodic European tune infusing the ideas of never quitting and relentlessly pursuing your dreams despite challenging tasks or difficult bumps along the road! Corey Hart is on record with his inspiration, and it's a simple one I think many of us can relate to. His mother told him as a young lad never to quit on himself.
24. Hit Me With Your Best Shot by Pat Benatar
| | |
| --- | --- |
| Genre | Pop, Pop Rock |
| Year Released | 1980 |
| Album | Crimes of Passion |
This song has long been misinterpreted, and for good reason, as many think it's a story about wanting more from what is seemingly a one-night stand, and it's not far-fetched as the song is full of innuendos. However, the true story is rather different. "Hit me With Your Best Shot" is all about establishing deep self-confidence and building yourself up to endure the worst of what others may do to you.
25. Come Back to Earth by Mac Miller
| | |
| --- | --- |
| Genre | R&B, Hip Hop, Soul |
| Year Released | 2018 |
| Album | Swimming |
We know now that Mac Miller struggled deeply with depression and drug addiction, but much of his music was uplifting and meant to act almost as a musical best friend for those experiencing something similar. "Come Back to Earth" is a peaceful note about how he and his decisions are not always perfect and that he is struggling a lot with the pain in his head. However, there are things to look forward to that make surviving possible, like meeting new friends, enjoying a sunny day, or simply opening up about one's depression.
26. Fight Another Day by Addison Road
| | |
| --- | --- |
| Genre | Christian, Gospel, Pop Rock |
| Year Released | 2010 |
| Album | Stories |
The title of the song is a shorter adaptation of the popular uplifting slogan "Live to fight another day," implying that you may need to retreat or accept defeat in this instance to continue going forward into the future and that you may one day overcome the challenges that have you down for now. This song is a message to the soul about how no one wins all the time, and no one has perfect ideas or execution throughout life, but that if you keep trying and improving yourself, you'll be able to overcome in the future what you currently have trouble dealing with.
27. Keep Holding On by Avril Lavigne
| | |
| --- | --- |
| Genre | Pop |
| Year Released | 2006 |
| Album | Eragon |
A teen favorite, Avril Lavigne, belts out an uplifting story describing the ups and downs of life and intertwining a message of continuing on despite life's challenges. The primary message here is to instill an idea that you're never truly alone in your journey of life and that if you can remain strong even when put down, you'll be just fine in the long run!
28. Roll With It by Steve Winwood
| | |
| --- | --- |
| Genre | R&B, Soul, Pop |
| Year Released | 1988 |
| Album | Roll With It |
Nominated for a Grammy Award for Record of the Year, Roll With It is all about, well, rolling with it! This is an excellent classic all about enduring the hardships of life with a good attitude and continuing on despite hard times!
29. I'm Gonna Win by Foreigner
| | |
| --- | --- |
| Genre | Alternative, Pop, Rock |
| Year Released | 1981 |
| Album | 4 |
If you need some motivation to take on a tough challenge or difficult opponent, look no further than this alternative pop-rock classic. Not everyone is born a fighter, but everyone will need to fight for something in their life at some point, and no one speaks to that better than Foreigner!
30. Pocketful of Sunshine by Natasha Bedingfield
| | |
| --- | --- |
| Genre | R&B, Soul, Pop |
| Year Released | 2007 |
| Album | N.B. |
Life is hard, whether it's trouble at work or a difficult relationship, Natasha understands that life is not always sunny and bright with happiness. With that in mind, however, her message within this uplifting trendy tune is that despite not always living in bliss itself, you can train your mind to be happy and see the sunshine in the worst of moments and that it's all in your control how you see and interpret the world!
31. Don't Stop by Fleetwood Mac
| | |
| --- | --- |
| Genre | Alternative, Rock, Pop, Soul |
| Year Released | 1977 |
| Album | Rumours |
Who can resist a song of guitar rifts, uplifting beats, and a positive dose of happiness to come? Fleetwood Mac delivers an excellent message all about looking forward and not giving in with this classic and well-known tune. I personally find this song to be very motivating, and if you're looking for songs about surviving through hard times, this is definitely one you'll want to add to your playlist.
32. You Gotta Be by Des'ree
| | |
| --- | --- |
| Genre | R&B, Soul |
| Year Released | 1994 |
| Album | I Ain't Movin' |
Sometimes we need a reminder of what we need to become, and in a world full of challenges and difficulties, it's often better to outline what we need going forward to endure life. This tune is essentially a guide to all of the soft skills one may need to go through life, all packaged nicely with a melodic tune and the soft but strong voice of Des'ree!
33. I Made It Through the Rain" by Barry Manilow
| | |
| --- | --- |
| Genre | R&B, Soul, Pop |
| Year Released | 1980 |
| Album | Barry |
Life isn't always sunshine and rainbows; sometimes you need to walk through the rain of life, enduring hardship and letdowns, but just like Barry Manilow, making it through the rain and surviving what you're experiencing is a beautiful and worthwhile endeavor leading to respect by others who have suffered similarly to you!
34. Titanium by David Guetta Ft. Sia
| | |
| --- | --- |
| Genre | House Pop, EDM, Dance |
| Year Released | 2011 |
| Album | Nothing But The Beat |
Titanium is a modern made classic in the dance and electronic music scene. Offering a very fast and upbeat story, the message is all about turning inward for strength and becoming infinitely strong because you can endure any hardship and challenge as if you were made of titanium.
35. I'm Alright by Kenny Loggins
| | |
| --- | --- |
| Genre | Classic Rock |
| Year Released | 1980 |
| Album | Caddyshack |
If you've never watched the movie "Caddyshack," you haven't yet lived! Of course, the movie itself isn't all about the message within this tune, but a popular occurrence throughout the film is a pesky gopher destroying a golf course, and despite multiple efforts to exterminate or drive away the gopher, the gopher endures it all and seemingly mocks the characters in the movie! The song is a joke referencing that even though others have given you a fuss, you'll endure despite their attempts to bother you!
36. Dog Days Are Over by Florence + The Machine
| | |
| --- | --- |
| Genre | Alternative, Pop, Soul, R&B |
| Year Released | 2009 |
| Album | Lungs |
The song references a common belief that the dog star, Sirius, would cause all living things to be lethargic when the star is closest to the planet. This is in relation to when some of us feel lazy and lack motivation but believe that it's just a passing phenomenon and that when this feeling passes, we'll awake with energy and happiness to tackle life and pursue our purpose!
37. I Keep On Rising Up by Mike Doughty
| | |
| --- | --- |
| Genre | Alternative Rock |
| Year Released | 2009 |
| Album | Sad Man Happy Man |
A fun and uplifting hippy-like guitarist tune Mike Doughty created performed "I Keep On Rising Up" as a sort of acceptance of pain and lows in life, and in that acceptance, it allows him to continue getting up and facing the day.
38. Ain't No Stoppin' Us Now by McFadden & Whitehead
| | |
| --- | --- |
| Genre | Funk, Disco |
| Year Released | 1979 |
| Album | McFadden & Whitehead |
The key to escaping the constant feeling of being in a state of survival is to build momentum and skyrocket yourself out of negativity which is what this fun tune is all about! Once you get the groove, don't let it go!
39. A Little Bit Stronger by Sara Evans
| | |
| --- | --- |
| Genre | Country, Pop |
| Year Released | 2010 |
| Album | Country Song |
Sara Evans shares with us a pain that most will endure, the failure of a deep relationship, and even though it seems so difficult to move on and survive this traumatic experience, you've got to focus on becoming just a little stronger each day.
40. I'm a Survivor by Reba McEntire
| | |
| --- | --- |
| Genre | Country |
| Year Released | 2001 |
| Album | Greatest Hits Volume III: I'm a Survivor |
It's not always that we endure survival when we are old enough to tackle the issues that face us on our own, and throughout this heartbreaking but uplifting story, we dive into a sort of life story beginning at birth. The lyrics of this country tune bring us through the life of a baby born prematurely with little chance of living but survives and goes on to live a life full of love and challenges, always surviving each one by being strong and being a fighter.
41. Born to Run by Bruce Springsteen
| | |
| --- | --- |
| Genre | Classic Rock |
| Year Released | 1975 |
| Album | Born To Run |
The monotonous grind and rat race can leave many in the economic middle class feeling miserable, and that's exactly how Bruce Springsteen felt in his youth. This song is all about surviving these feelings and breaking out of regular life to explore and experience what else there may be aside from the regular daily grind.
42. Jesus Take the Wheel by Carrie Underwood
| | |
| --- | --- |
| Genre | Country Music |
| Year Released | 2005 |
| Album | Some Hearts |
Carrie Underwood carries us through a beautiful story detailing a situation in which one accepts the dire aspects of a dangerous situation and puts her survival in the hands of her faith in Jesus since she had no control over the vehicle she was in. This situation, a potential car wreck, changes her view on the rest of her life and how she makes decisions, comparing this traumatic experience to never feeling alone in any difficult circumstances. This is undoubtedly one of those songs that can make you cry because the lyrics are so powerful.
43. I Can See Clearly Now by Johnny Nash
| | |
| --- | --- |
| Genre | Reggae, Pop |
| Year Released | 1972 |
| Album | I Can See Clearly Now |
This song is an absolute classic, and the message is, well, clear! Adversity can feel like rain in that it inhibits your ability to see forward, but facing adversity or unfortunate circumstances never persists forever, and once they are out of the way, you can see a bright sunny day and a path forward to happiness.
44. If You're Going Through Hell (Before the Devil Even Knows) by Rodney Atkins
| | |
| --- | --- |
| Genre | Country |
| Year Released | 2006 |
| Album | If You're Going Through Hell |
Becoming a top Hot Country Billboard entry in 2006, the story of this song is a promising and uplifting explanation of how enduring extreme levels of hardship can help build you up and make you strong. The song won't lie to you, it'll tell you that things can go from bad to worse, than even though you've been treated harshly in the past that it may continue, but you've got to keep moving through it and face it directly to survive it.
45. Hall of Fame by The Script Featuring Will.i.am
| | |
| --- | --- |
| Genre | Pop Rock, Hip Hop, Soul |
| Year Released | 2012 |
| Album | #3 |
If you've got big goals, insurmountable tasks, and aspirational dreams, this song by Will.i.am is an excellent pump-up tune encouraging you to aim high and persevere through hard work and dedication. Surviving the hardships of starting small but working hard will result in the world knowing your name and ending up in the hall of fame!
46. Win by Brian McKnight
| | |
| --- | --- |
| Genre | Funk, Pop |
| Year Released | 2000 |
| Album | Men of Honor |
The key to surviving a difficult period in life is to achieve hope, faith, and perseverance which are the basis of "Win" by Brian McKnight. If you need a soft and embracing reminder to never give up and to not lose hope and belief in yourself, this smooth and calming message can get the job done!
47. Unstoppable by Rascal Flatts
| | |
| --- | --- |
| Genre | Country |
| Year Released | 2009 |
| Album | Unstoppable |
It's hard not to survive adversity when you're unstoppable! If you're down in the feels, but you need a reminder of how strong and capable you can be, this upbeat country tune can pull you up and set your gaze to greatness despite the darkness and proverbial rain you may be experiencing now.
48. Gonna Fly Now (Theme Song From Rocky) by Bill Conti
| | |
| --- | --- |
| Genre | Rock, Symphonic |
| Year Released | 1976 |
| Album | Rocky II |
It's the theme song from the movie "Rocky"! How could this song not encourage survival despite insurmountable odds? There's no better way to overcome something difficult in life or survive a difficult situation than to try hard and become hard, and that's the simple but powerful message of this classic masterpiece!
49. Till I Collapse by Eminem Featuring Nate Dogg
| | |
| --- | --- |
| Genre | Rap, Hip Hop |
| Year Released | 2002 |
| Album | The Eminem Show |
Eminem hardly needs an introduction being one of the most notorious musical artists to come from nothing against incredible odds and built an unbelievable empire within the music industry. Although there are hints of survival-like storytelling within almost all of Eminem's music, "Till I Collapse" has to be of extreme notoriety.
"Till I Collapse" is the kind of song you put on when you're about to face your demons. Whether you've got the tingles before a big game or you're feeling insecure before a crucial interview, this is the kind of song that not only instills a voracious survivability instinct but a will to exceed expectations and feed the inner beast you know you can become, demolishing anything in your path!
50. Heroes by Alesso Ft. Tove Lo
| | |
| --- | --- |
| Genre | EDM, Alternative, Soul |
| Year Released | 2015 |
| Album | Future Trance 71 |
This fun, energetic but soulful electronic-based track has a very simple message, despite just experiencing something difficult, we're still here, and we can still carry on, being the heroes of our own story and in search of constantly improving!
51. The Nights by Avicii
| | |
| --- | --- |
| Genre | Electronic Dance, EDM, Pop |
| Year Released | 2014 |
| Album | The Days / Nights EP |
There is no room for multiple interpretations here, this song is unapologetically all about living life to its fullest and not taking for granted a single second that you could be using to have fun, experience love, and travel! It's music like this that heavily inspires the idea that life can be fun and beautiful, and although you may face extreme circumstances, preserving through to realize the beauty of life is always worth it!
52. Beautiful Now by Zedd
| | |
| --- | --- |
| Genre | Electronic Dance, Pop |
| Year Released | 2015 |
| Album | True Colors |
The idea of this fun and upbeat electronica of a masterpiece is to convey the message that no matter what point in your life you may be at, no matter how low you may have sunk, no matter how perilous the upcoming journey seems to be, that you are valuable in the immediate space of time and, with that information, can carry on to greener pastures. It's often that electronic dance music is not given much thought, but this song and its accompanying music video carry a very heavy message of multiple horrendous scenarios a human can find themselves in, but that they must focus on their strengths and realize the beauty of life and the beauty within.
53. Another Day by Modestep Featuring Popeska
| | |
| --- | --- |
| Genre | EDM, Electronic Dance, Dubstep |
| Year Released | 2012 |
| Album | Evolution Theory |
Tomorrow is another day, or so the song says, as its electronic rifts and upbeat attitude explains that even if there are hardships and challenges today, there may not be tomorrow, so it's worth looking forward and surviving for the future. A huge part of the motivation behind this song is to push people to live every day to its fullest and to understand that even if today didn't go so well, you always have tomorrow to give it another go! If you like this song, you may resonate with many songs on our playlist of songs about second chances.
54. Never Too Late by Three Days Grace
| | |
| --- | --- |
| Genre | Metal, Punk, Alternative, Rock |
| Year Released | 2006 |
| Album | One-X |
"Never Too Late" is a symbolic musical masterpiece focused on the very real reality that many young women will experience some abuse early on in their lives and that even though living with the PTSD of that abuse, it is better to continue. Thoughts of agonizing pain and finding an end through unhealthy means is a tone throughout the song, but the message is that even though the PTSD and trauma have carried into adult life thus far, it's still not too late to figure out a way to manage it and live a meaningful life. This is one of my personal favorite songs about surviving abuse.
55. Soul Survivor by Young Jeezy
| | |
| --- | --- |
| Genre | Hip Hop, Rap |
| Year Released | 2005 |
| Album | Let's Get It: Thug Motivation 101 |
This track is all about growing up in a rough neighborhood and enduring difficult challenges such as selling illegal substances to make ends meet and dealing with political corruption. Despite being at odds with the local law enforcement and feeling the need to resort to crime to survive, the song revolves heavily around surviving these rough times and doing what is necessary to get by.
56. The Middle by Jimmy Eat World
| | |
| --- | --- |
| Genre | Alternative, Pop |
| Year Released | 2001 |
| Album | Bleed American |
"The Middle" by Jimmy Eat World is all about surviving situations where you are inexplicably the outsider, whether you are failing to fit in or are gatekept. Specifically, the song sings about a young girl, and despite her attempts at fitting in, she isn't doing so well and is feeling rather down about it. The song is poised to lift her spirits and let her know that she can be happy without striving for others' acceptance and that it's ok just to be her as she is.
57. I Will Not Bow by Breaking Benjamin
| | |
| --- | --- |
| Genre | Alternative, Metal, Rock |
| Year Released | 2009 |
| Album | Dear Agony |
A headstrong musical tune completely focused on knowing who you are and refusing to give in or give up despite the odds or challenges that you may face and acknowledging that no one is above you or can cause you to falter in your pursuit of happiness and in life.
This song, although not specifically created for it, has been featured in the popular Bruce Willis Sci-Fi movie "Surrogates."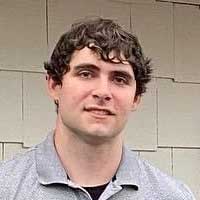 Hi, my name is Kevin and I'm from Butler, Pennsylvania. I've been obsessed with music and audio gear for as long as I can remember. I started this website to help people find professional advice related to a wide range of audio topics. We have a number of Audio Engineers on our team who have been designing and fixing audio gear for decades.