Freedom is as essential as the air we breathe, and we tend to take it for granted until we lose it. Now, freedom can take on many forms and can mean different things to different people, whether it's being able to express who you are, leaving behind a toxic relationship, overcoming adversity, or achieving your fundamental human rights. Freedom is essential to the human spirit, which is why so many songs about freedom have been written over the years.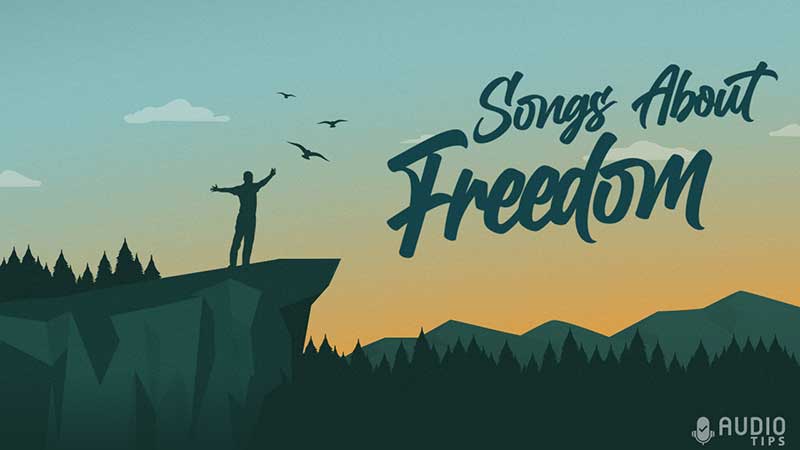 Below, we've compiled a list of songs that includes timeless classics, hidden gems, and deep tracks thrown in for good measure that will find their way onto your favorite playlists.
1. Born Free by Kid Rock
| | |
| --- | --- |
| Genre | Country Rock, Southern Rock |
| Year Released | 2010 |
| Album | Born Free |
"Born Free" is some of Kid Rock's finest work to date, and it unabashedly celebrates America as a free country where everyone can take control of their own destiny. But the track wasn't just a hit in the United States either, as it climbed the charts in Germany, Italy, Austria, and even Switzerland.
By celebrating freedom, this song lets us know how much of a blessing it is and that we should never take it for granted.
2. Rockin' in the Free World by Neil Young
| | |
| --- | --- |
| Genre | Hard Rock, Heartland Rock, Folk Rock |
| Year Released | 1989 |
| Album | Freedom |
Taken at face value, the song seems to be celebratory of the US and its democracy but is actually a sharp, sarcastic critique of American society, the county's administration, and its then-president, George H.W. Bush. Young was inspired to write the song after his concert in the Soviet Union in 1989 was canceled.
The song is a mainstay at political events in the USA and has been covered by the likes of Bon Jovi and Pearl Jam. Young himself performed the song with Pearl jam on multiple occasions.
3. Free Bird by Lynyrd Skynyrd
| | |
| --- | --- |
| Genre | Southern Rock, Hard Rock |
| Year Released | 1974 |
| Album | (Pronounced 'Lĕh-'nérd 'Skin-'nérd) |
The ultimate southern rock anthem that features one of the most beautiful and memorable guitar solos ever recorded on tape, "Free Bird" is also a song about refusing to settle down and commit and be able to take off at any moment, just like a bird.
There is also something to be said about the line "and this bird, you cannot change", which reflects our unchanging desire for freedom as human beings. This is one of my personal favorite songs about freedom.
4. God Bless the U.S.A. by Lee Greenwood
| | |
| --- | --- |
| Genre | Country |
| Year Released | 1984 |
| Album | You've Got a Good Love Comin' |
"God Bless the U.S.A." is about freedom as about being a proud American. This country tune is about as patriotic as they come, celebrating the freedom that the American people enjoy today and the men who died fighting for that very freedom.
That's one of the reasons why it's so popular at political rallies. It's been covered by numerous artists, including Beyonce.
5. Dreams by Fleetwood Mac
| | |
| --- | --- |
| Genre | Soft Rock, Classic Rock |
| Year Released | 1977 |
| Album | Rumors |
While this song may not seem like it's about freedom, like many songs, if you dig a little deeper, there's a story here. By now, everybody is familiar with the problems within Fleetwood Mac when they were recording their critically-acclaimed album "Rumors." As The Story Goes, Stevie Nicks had grown tired of her increasingly turbulent relationship with Lindsey Buckingham. On a day when she wasn't required to be in the main studio, the singer borrowed a piano from Sly & The Family stone. She wrote "Dreams" as an open invitation to give Buckingham the freedom to leave the relationship.
6. I Want to Break Free by Queen
| | |
| --- | --- |
| Genre | Rock, Pop, Synth Pop |
| Year Released | 1984 |
| Album | The Works |
Most Queen classics are anthemic, with huge choruses, and "I Want to Break Free" follows that tradition. This genre-blending song fuses a rock melody with a synth-pop beat which was perfectly in sync with current trends at the time. Freddie Mercury sings about being stuck in a relationship and wanting to break from it, despite not wanting to be alone.
The video for this song was pulled from MTV because band members were dressed in drag, which ended Queen's career in the US, which didn't really affect them. The song was also embraced as the anti-apartheid anthem in South Africa.
7. Freedom by Rage Against the Machine
| | |
| --- | --- |
| Genre | Funk Metal, Rap Metal, Rock |
| Year Released | 1994 |
| Album | Rage Against the Machine |
We could easily argue that every single Rage Against the Machine song is about freedom, but nowhere is that more explicitly stated than in "Freedom." This song warns about the false sense of freedom we are lulled into by the government and the media (the machine the band rages against), when in reality, they are the ones exerting control over us.
The video for the song focuses on Leonard Peltier, who spent more than 20 years in prison following a controversial trial, and was used to spread awareness about his struggle.
8. Imagine by John Lennon
| | |
| --- | --- |
| Genre | Soft Rock, Pop |
| Year Released | 1971 |
| Album | Imagine |
Yes, John Lennon's "Imagine" sings about world peace, but at its core, it is a song about freedom. In fact, Lennon invites us to imagine a world free of anything that keeps the people apart, be it borders, socioeconomic status, greed, or possessions, among other things.
Phil Spector, who produced the song, said that Yoko Ono was a major contributor to the song's lyrics. As a single, "Imagine" sold over 1.7 million copies in the UK alone.
9. Limitless by Amaranthe
| | |
| --- | --- |
| Genre | Alternative Metal |
| Year Released | 2016 |
| Album | Maximalism |
Known originally as Avalanche, the Swedish metal band Amaranthe is primarily known for its unique sound, which blends several different subgenres of metal with three interchanging vocalists. In 2016, the band released their album "Maximalism," which included the track "Limitless." The song is about two lovers who desire to have the freedom to be together, although something is holding one of them back. In this song, the narrator is trying to encourage the other person to let go of their hesitations and just enjoy the moment. He says that together the two of them can be limitless.
10. It's My Life by Bon Jovi
| | |
| --- | --- |
| Genre | Rock, Arena Rock |
| Year Released | 2000 |
| Album | Crush |
Bon Jovi is a band with many classics to its name, but "It's My Life" kickstarted their career and opened them up to a whole new generation of fans in 2000. To everyone else, the song about being free and living your life to the fullest came out of nowhere, but the band was confident that it would be a hit.
Guitarist Richie Sambora and singer Jon Bon Jovi had an argument about the line "Like Frankie said I did it 'My Way'" because Sambora thought nobody cared for Sinatra as much as Bon Jovi does. They kept the line anyway, and everyone understood.
11. Freedom! '90 by George Michael
| | |
| --- | --- |
| Genre | Pop, Funk |
| Year Released | 1990 |
| Album | Listen Without Prejudice Vol 1. |
Boasting the greatest video in the history of MTV, with just about every single A-list supermodel appearing in it, "Freedom! "90" is probably the catchiest song about freedom of them all. However, despite the feel-good vibe of the song, George Michael wrote it after a bitter contract dispute with Sony, but it was also his way of accepting his own sexuality.
'90 was added to the song title to avoid confusion with the song of the same name George Michael recorded with Wham! In 1984.
12. Free Fallin' by Tom Petty
| | |
| --- | --- |
| Genre | Rock, Heartland Rock |
| Year Released | 1989 |
| Album | Full Moon Fever |
One of the best songs by Tom Petty, "Free Fallin'" is a love letter to the streets of Los Angeles, but also a song about freedom and, ultimately, regret that comes with it. Written from the perspective of a bad boy, Petty sings about free falling out of a life he has known, able to do what he wants.
However, despite his newfound freedom, he regrets breaking a good girl's heart and not appreciating his good times with her.
13. Freedom by Pharell Williams
| | |
| --- | --- |
| Genre | Indie Pop |
| Year Released | 2015 |
| Album | – |
This tune by Pharell Williams sings about the concept of free will and being able to decide who, what, and where we are as people. It works on multiple levels, too. The line "we choose to believe in where we're from" is about the refugees fleeing to Europe from war and devastation.
When accompanied by a music video, it also shows how we can liberate ourselves from slavery and sweatshops and have the freedom to think and choose for ourselves.
14. Chimes of Freedom by Bob Dylan
| | |
| --- | --- |
| Genre | Folk |
| Year Released | 1964 |
| Album | Another Side of Bob Dylan |
Released in 1994, this poetic masterpiece sings about the downtrodden masses all over the world, and the small, fleeting glimpses of freedom they rarely get to encounter. It's a call to everyone that's living free not to forget about others that are suffering.
Like many other Bob Dylan masterpieces, this tune has been covered by Bruce Springsteen, Sting, and Jefferson Airplanes.
15. Wind of Change by Scorpions
| | |
| --- | --- |
| Genre | Hard Rock, Pop Metal, AOR |
| Year Released | 1991 |
| Album | Crazy World |
Released in 1991, "Wind of Change" soared to the top of the charts and sold over 14 million copies in the process, making it the most successful Scorpions song ever. After the Berlin Wall fell and Germany became unified, the band was inspired by the freedom that their countrymen eventually won.
If we could just pick one song that is equal to freedom, peace, and hope, this would definitely be at the top of the list.
16. Freedom by Wham!
| | |
| --- | --- |
| Genre | Pop |
| Year Released | 1984 |
| Album | Make It Big |
Freedom was a huge hit when it was released in 1984, but despite that, Wham! disbanded just two years later. Nevertheless, this tune offers a reverse take on personal freedom by showing how much we are willing to give up for the person we love.
It's about loving someone so much that we would be willing to let go of our freedom just to be with them. George Micheal not only co-wrote and performed the track but produced it as well.
17. I Wish I Knew How It Would Feel To Be Free by Nina Simone
| | |
| --- | --- |
| Genre | R&&, Gospel, Pop |
| Year Released | 1967 |
| Album | Silk & Soul |
Originally recorded by jazz artists Billy Taylor, this song become one of the anthems of the civil rights movement in the US back in the 1960s. It wasn't long before Nina Simone, a civil rights activist, did a cover of it and turned it into the classic that it is today.
Simone's haunting, legendary voice made the lyrics even more powerful, highlighting the importance of freedom for everyone.
18. I'm Set Free by The Velvet Underground
| | |
| --- | --- |
| Genre | Rock, Pop, Folk rock |
| Year Released | 1969 |
| Album | The Velvet Underground |
Although The Velvet Underground is viewed as a seminal and hugely influential band, especially in the rock and punk world, they haven't really experienced any commercial success in their day. However, they did write some amazing songs, such as "I'm Free", which sings about personal freedom.
The band is also known for associating with famous artist Andy Warhol, who made them the house band at his studio.
19. I'm Free by The Rolling Stones
| | |
| --- | --- |
| Genre | Blues Rock, Rock |
| Year Released | 1965 |
| Album | Out of Our Heads |
The Rolling Stones pack their songs full of in-your-face rock swagger, and "I'm Free" is the perfect example. It's a song about being to do whatever you want to do at any given moment. And, like most Stones songs, it features upbeat guitar riffs, with some tambourine thrown in for good measure.
The song was sampled by Pitbull in 2017 for his song "Freedom," which also became a massive hit.
20. Human by The Killers
| | |
| --- | --- |
| Genre | Dance Rock, New Wave, Synth Pop |
| Year Released | 2008 |
| Album | Day & Age |
"Human" features one of the most unique lines you'll ever hear inside a chorus. "Are we human, or are we dancer?" according to the band frontman, Brandon Flowers, is a callback to a similar line by Hunter S. Thompson, stating that America is "raising a generation of dancers, afraid to take one step out of line."
It's critical about how we act like dancers or puppets, being afraid to act freely on our own, and not questioning the authority figures around us.
21. We Shall Be Free by Garth Brooks
| | |
| --- | --- |
| Genre | Country, Gospel |
| Year Released | 1992 |
| Album | The Chase |
Garth Brooks is the most successful solo artist of all time, with over 157 million albums sold worldwide, and second only to The Beatles as the top-selling artist of all time. While Brooks was never one to shy away from his faith, he surprised his fans when he released a gospel song on "The Chase." Ever the humanitarian, Garth Brooks says, "When the last thing we notice is the color of the skin and the first thing we look for is the beauty within; when the skies and the oceans are clean again, then we shall be free."
22. A Change Is Gonna Come by Sam Cooke
| | |
| --- | --- |
| Genre | Soul, R&B |
| Year Released | 1964 |
| Album | Ain't That Good News |
Arguably the most important song of the civil rights movement. Sam Cooke wrote it after he was refused service in a motel as a black man. The song was only performed once live, due to a complicated arrangement featuring strings and horns. Sam Cooke was shot dead before the single was released.
The song was selected for preservation in the Library of Congress in 2007 due to its historical, cultural, and aesthetic significance.
23. Free Your Mind by En Vogue
| | |
| --- | --- |
| Genre | Hard Rock, Pop Rock |
| Year Released | 1992 |
| Album | Funky Divas |
Despite En Vouge being an R&B girl group, "Free Your Mind" Rock rocks pretty hard, with prominent drums and electric guitar. It's also a song about opening your mind to different things and people, regardless of their race, nationality, social status, or dress.
It's one of the ultimate anti-prejudice songs and one of the biggest hits En Vogue has had in its career.
24. We Shall Overcome by Pete Seeger
| | |
| --- | --- |
| Genre | Folk, Country, Pop |
| Year Released | 1964 |
| Album | – |
Although Pete Seeger popularized this tune, which became one of the most well-known protests and civil rights movement songs, it's hard to say where it originated from. Some of its parts stem from an old gospel song, "I'll Overcome Some Day."
The version that we know of today was reportedly first sung by tobacco workers in 1945 in South Carolina during one of their strikes. Bruce Springsteen also recorded a version of the song with Pete Seeger himself.
25. Fly Away by Lenny Kravitz
| | |
| --- | --- |
| Genre | Hard Rock, Funk Rock |
| Year Released | 1998 |
| Album | 5 |
Lenny Kravitz's soulful brand of rock is on full display here, with funky riffs driving the song and lyrics about leaving everyday life together with your significant other. Although "Fly Away" is one of Lenny's biggest hits, it almost didn't make the album because nearly all the recording sessions were already finished.
It's been featured in numerous commercials and movies and even won a Grammy in 1999 for Best Male Rock Performance.
26. Shout by Tears for Fears
| | |
| --- | --- |
| Genre | New Wave, Synth Pop |
| Year Released | 1984 |
| Album | Songs from the Big Chair |
Another great song about establishing personal freedom. The tune's name actually has to do with something called Primal Therapy, which involves facing your fears and dealing with them by screaming out loud. It's also a technique that John Lennon used to write some of his songs.
In any case, the words "shout, let it all out" sound like the right thing to do if you want to let go of anything that is bothering you on your way toward freedom.
27. I'm Free by The Who
| | |
| --- | --- |
| Genre | Hard Rock, Power Pop |
| Year Released | 1969 |
| Album | Tommy |
"I'm Free" is one of the key tracks from The Who's masterpiece concept album "Tommy," about a deaf, dumb, and blind kid that happens to be a pinball wizard. According to guitarist Pete Townshend, it was partially inspired by "Street Fighting Man" by the Rolling Stones.
Townshend and bassist John Entwistle also played drums on the track because Keith Moon, the band's drummer, had trouble playing the song's intro.
28. Unchain My Heart by Ray Charles
| | |
| --- | --- |
| Genre | Rhythm and Blues |
| Year Released | 1961 |
| Album | Ray Charles Greatest Hits |
Breaking free from a bad relationship can be difficult, so much so that we beg the other person to let us go, which is the case in "Unchain My Heart." The single was a huge hit for Ray Charles in 1961, but the song has enjoyed extended success.
It was covered by Joe Cocker in 1987 and became a big hit once again, proving that its sentiment resonates across all eras.
29. Get Free by Lana Del Rey
| | |
| --- | --- |
| Genre | Dream Pop |
| Year Released | 2017 |
| Album | Lust for Life |
Reaching one's true potential is sometimes a matter of not letting other people stop you from doing so, doing away with negativity, and adopting a more positive mindset. This is at the core of Lana Del Rey's "Get Free," which is considered one of her best songs.
It was also commercially successful, reaching number 20 on the Billboard Hot Rock Songs chart back in 2017.
30. Miss Independent by Kelly Clarkson
| | |
| --- | --- |
| Genre | Pop, R&B |
| Year Released | 2003 |
| Album | Thankful |
"Miss Independent" reflects on the fact that we are sometimes our biggest enemies when it comes to freedom. More specifically, it's about how we put up walls in the desire to be independent without allowing any love to get in.
The song was co-written by Christina Aguilera, and she was supposed to record it, but Kelly Clarkson eventually ended up releasing it on her album "Thankful."
31. Philadelphia Freedom by Elton John
| | |
| --- | --- |
| Genre | Philly Soul, Pop, Disco |
| Year Released | 1975 |
| Album | – |
Although this might seem like a joyful and upbeat song about Philadelphia, it was actually written about John's friend, tennis star Bille Jean King, who played for the Philadephia Freedoms. Co-written by John's writing partner, Bernie Taupin, the song reached the top of the US charts in 1975.
Also, "freedom" is supposedly Billie Jean King's favorite word. The song was also released around the time of the US bicentennial celebration.
32. Glory by Common and John Legend
| | |
| --- | --- |
| Genre | Hip Hop, Soul |
| Year Released | 2014 |
| Album | Selma Soundtrack |
The song was released on the soundtrack for "Selma," which is a movie about the 1965 Mississippi marches from Selma to Montgomery in the fight for equal rights for all races. It's also a song about how even regular folks can become heroes if they speak against injustice. They don't necessarily need to be activists.
The song won the Oscar for Best Original Song in 2015.
33. Pink Houses by John Cougar Mellencamp
| | |
| --- | --- |
| Genre | Heartland Rock |
| Year Released | 1983 |
| Album | Uh-huh |
"Pink Houses" not only celebrates America as the land of the free but also sings about diversity, regardless of the people's age, race, or social status. Mellencamp paints a pretty vivid picture through a series of characters, some of which are based on real-life people he encountered while driving on his way home from the airport.
The song has been used in multiple presidential campaigns, by the likes of John Edwards and John McCain, and at political rallies.
34. I Am a Rock by Simon & Garfunkel
| | |
| --- | --- |
| Genre | Folk Rock |
| Year Released | 1965 |
| Album | The Paul Simon Songbook |
While most songs celebrate personal freedom, Simon & Garfunkel's "I Am a Rock" sings about isolation and emotional detachment that happens when we take that freedom too far. It gives incredible insight into how we built walls about ourselves and how we are unable to break out of them.
The song was originally recorded as an all-acoustic tune, but after the success of "The Sound Silence," which was also an acoustic tune that found huge success after electric guitar, bass, and drums were added to it, "I Am a Rock" also received the same treatment.
35. People Got to Be Free by The Rascals
| | |
| --- | --- |
| Genre | Blue-Eyes Soul |
| Year Released | 1968 |
| Album | Freedom Suite |
"People Got to Be Free" sings about freedom as a basic human right. Although many assume that this song was written about the assassination of Martin Luther King Jr. and Robert F. Kennedy, the song itself was actually recorded before Robert F. Kennedy's death.
The band was inspired to write the song after encountering a group of rednecks who threatened them when their tour bus broke down in Florida. Like all great songs, it works on many levels.
36. It's My Life by Talk Talk
| | |
| --- | --- |
| Genre | New Wave, Synth Pop |
| Year Released | 1984 |
| Album | It's My Life |
Even though the song may sound like the typical synth-pop tune of the time, with huge pop production, there is more to it than meets to eye. Like most new wave songs, this one manages to transcend the form and tackle larger subjects, such as personal freedom and the importance of being on your own sometimes.
Although "It's My Life" reached the charts when it was first released, it became a huge hit almost 20 years later when it was covered by No Doubt in 2003.
37. Loaded by Primal Scream
| | |
| --- | --- |
| Genre | Indie Dance, Dance Rock |
| Year Released | 1990 |
| Album | Screamadelica |
If there is a song that perfectly captures hedonism, it would be Primal Scream's "Loaded." Sure, the lyrics tell a story about being free, but it's actually about how indulgence and getting drunk and high whenever you want get mistaken for freedom.
"Loaded" also features a sample from "The Wild Angel," which is a B-Movie starring Peter Fonda. The song's original title was "I'm Losing More Than I'll Ever Have" before it was changed by DJ Andy Weatherall.
38. Independence Day by Martina McBride
| | |
| --- | --- |
| Genre | Country |
| Year Released | 1994 |
| Album | The Way I Am |
"Independence Day" establishes a start contrast right off the bat, with an upbeat, catchy tone paired with dark lyrical content. Martina McBride sings from the eight-year perspective, describing the events in her family, as well as how far people are willing to go to obtain their freedom.
The sad aftermath of the events portrayed in the song confirms that no freedom comes without a cost. "Independence Day" received the Country Music Association's Song of the Year award in 1995.
39. Set Me Free by Velvet Revolver
| | |
| --- | --- |
| Genre | Hard Rock |
| Year Released | 2003 |
| Album | Contraband |
Founded by members of Guns N' Roses and Stone Temple Pilots, Velvet Revolver is a supergroup in the true sense of the word. "Set Me Free" is the first song the band recorded together. It sings about personal freedom and being able to let loose, which is why it was featured on the soundtrack for the Marvel Comics movie "Hulk" in 2003.
The video for the song features scenes from the movie, as well as the band's first-ever live gig. Epic guitar solo by Slash included.
40. Living in America by James Brown
| | |
| --- | --- |
| Genre | Funk |
| Year Released | 1985 |
| Album | Gravity |
James Brown wrote this song as a tribute to America, the land that symbolizes freedom, abundance, and opportunity for everyone. It ticks all the boxes, such as long highways, diners that work all throughout the night, and people working hard to make their dreams come true.
"Living in America" was also featured in the movie "Rocky IV" during the moments when Apollo Creed enters the ring, complementing his patriotic image. It was also featured in "Coming to America," and it won a Grammy in 1985.
41. Wouldn't You Rather by Alter Bridge
| | |
| --- | --- |
| Genre | Hard Rock, Alternative Metal |
| Year Released | 2019 |
| Album | Walk the Sky |
Alter Bridge, the hard rock juggernaut from Florida, has more than a few songs that are about personal freedom, but "Wouldn't You Rather" is arguably their best one. The tune sings about finding true happiness and meaning in life by avoiding selling yourself short and compromising when it comes to stuff that truly matters.
"Don't sacrifice meaning for riches that burn" is the most powerful line in the song, showing that you can't put a price tag on things like love and freedom.
42. Rock the Casbah by The Clash
| | |
| --- | --- |
| Genre | Punk Rock, New Wave |
| Year Released | 1982 |
| Album | Combat Rock |
Written in the form of a fable in which rock music has been banned but everyone refuses to stop playing it anyway, The Clash, also known as "the only band that matters," sends a message that being free to express yourself is always worth fighting for.
The song was also prophetic in a way because it was banned by the BBC because of its lyrics. It's one of the all-time anthems about freedom.
43. Freedom by Grandmaster Flash and the Furious Five
| | |
| --- | --- |
| Genre | Rap, Hip-Hop |
| Year Released | 1983 |
| Album | Grandmaster Flash & the Furious Five |
Although Grandmaster Flash and the Furious Five wasn't the first rap or hip-hop crew on the scene, they certainly were amongst the first to celebrate this revolutionary new genre of music. Signed to the Sugarhill Gang's record label Sugar Hill Records, this group cracked the Billboard Top 20 R&B charts and was their first successful single. Wild Thing lyrics of this song Do not necessarily pertain to the concept of freedom; I chose to include this track on this list because Grandmaster Master Flash and the Furious 5 were expressing themselves freely in a censored and bland world.
44. FFF by Megadeth
| | |
| --- | --- |
| Genre | Thrash Metal, Heavy Metal |
| Year Released | 1997 |
| Album | Cryptic Writings |
If anybody in the heavy metal community chooses to exercise his first amendment rights by defending the United States, that person is Dave Mustaine from his Grammy-winning band Megadeth. Found on Megadeth's album "Cryptic Writings," the song "FFF" is said to stand for the slogan "Fight For Freedom," which is the battle cry of the United States military. However, the phrase has also been used by many politicians to justify unnecessary wars. When Mustaine uses it, he means that he wants the listener to stand up and fight for their personal freedoms instead of being controlled by the government.
45. And We Run by Within Temptation (Featuring Xzibit)
| | |
| --- | --- |
| Genre | Alternative Metal, Metal |
| Year Released | 2014 |
| Album | Hydra |
Founded in 1996 by lead vocalist Sharon den Adel and guitarist Robert Westerholt, the Dutch symphonic metal band Within Temptation expanded many of their musical influences to include hip-hop and rap by featuring Xzibit on their track "And We Run" from 1994's release, "Hydra." In an interview, frontwoman Sharon den Adel said that this song should serve as a blueprint to show others how they should live their life. Xzibit's rough style of rapping serves as a good contrast to the song's otherwise heavily symphonic sound, creating a song about personal freedom that can span across multiple genres.
46. Star Spangled Banner by Francis Scott Key
| | |
| --- | --- |
| Genre | Classical, Orchestra |
| Year Released | 1814 |
| Album | Star Spangled Banner |
What better song to include on a list of songs about freedom than the national anthem for the United States of America? The lyrics stem from a poem written by Francis Scott Key after witnessing the bombardment of Fort McHenry by British naval forces during the Battle of Baltimore in 1812. The poem was originally titled "Defence Fort M'Henry," and was inspired by Francis Scott Key who saw the United States flag waving above the fort during the battle. The poem was then said to music which was written by John Stafford Smith and was renamed "The Star-Spangled Banner."
47. Blackbird by The Beatles
| | |
| --- | --- |
| Genre | Rock, Alternative Rock, Classic Rock |
| Year Released | 1968 |
| Album | The Beatles (The White Album) |
John Lennon and Paul McCartney are the best songwriting team that the world has ever seen. With 20 Billboard Hot 100 number-one singles on record, the two have a knack for writing catchy and accessible tunes that have made them the world's top-selling musical act. However, they have also proven that they can also write some thought-provoking songs. One of these songs was "Blackbird," which appeared on their self-titled double album. Bassist and vocalist Paul McCartney wrote this song after being inspired by the Little Rock Nine and wanted this song to serve as inspiration for the Civil Rights movement.
48. Winds of Change by Scorpions
| | |
| --- | --- |
| Genre | Hard Rock, Metal |
| Year Released | 1990 |
| Album | Crazy World |
In 1989, there were a few unprecedented events that were taking place around the world that spoke volumes about the mindset of the world regarding freedom. Two of those events were the destruction of the Berlin Wall, which separated East Germany from West Germany, and the fall of the Soviet Union. The song references Gorky Park, where the Moscow Music Peace festival was held in 1989, in which the Scorpions were co-headliners. It also references the Moskva, which is the Moscow River. The term "Winds of Change" was used as a metaphor for the fall of the Soviet Union.
49. Running Free by Iron Maiden
| | |
| --- | --- |
| Genre | Heavy Metal |
| Year Released | 1980 |
| Album | Iron Maiden |
Isn't it ironic that over 200 years after America declared its independence from England, Iron Maiden led the charge of several British bands known as the New Wave of British heavy metal that invaded the United States? Appearing on the band's self-titled debut album, "Running Free" is a song that speaks to the independence and freedom of youth. Ironically, the lyrics are more indicative of the freedom of Youth in the United States, as the track refers to typically American things like pickup trucks. Former lead vocalist Paul Di'Anno even mentions spending the night in an LA jail.
50. Redemption Song by Bob Marley and the Wailers
| | |
| --- | --- |
| Genre | Reggae, Folk |
| Year Released | 1980 |
| Album | Uprising |
Reggae, at its core, is about freedom, which makes Bob Marley's "Redemption Song" the greatest song of all time about freedom. Unlike some of the more typical reggae songs that utilize drums and the brass section, this one is pretty stripped down, with nothing but Marley's voice and his acoustic guitar conveying the song's message. He was inspired by a tune written by Marcus Garvey, who was equally known for his civil rights activism.
Marley also warned us about the dangers of "mental slavery" that we are exposed to in the age of technology and the importance of living your life in accordance with the higher power. However, like all great songs, it's open to a number of different interpretations. It was also his last single, released just one year before his death in 1981.
51. Free by Rudimental (Featuring Emeli Sandé)
| | |
| --- | --- |
| Genre | Pop, Electronic, Dance |
| Year Released | 2013 |
| Album | Home |
To some people, freedom means having the power to be alone and find your way through life. The same people typically define freedom as being able to cope with whatever life throws at you. That's the feeling you get when you listen to the electronica group Rudimental's song "Free," which is found on their album "Home." Scottish singer Emeli Sandé says that there may be something wrong with her, depending on who you ask, but at least she is free. She has the luxury of being something that most people cannot be, which causes some resentment.
52. Vigil by Lamb Of God
| | |
| --- | --- |
| Genre | Groove Metal, Heavy Metal |
| Year Released | 2003 |
| Album | As the Palaces Burn |
Some people will tell you that the United States of America is the land of the free, while others will tell you that this country is run by corrupt politicians and is desperately in need of a revolution. For the latter, there is "Vigil" from the five-time Grammy-nominated band Lamb Of God's third studio album "As the Palaces Burn." Guitarist Mark Morton wrote the song and has said that its meaning is open to interpretation. However, many have speculated that the revolution he spoke of in the song was referring to the end of The George W Bush Administration.
53. Something For Nothing by Rush
| | |
| --- | --- |
| Genre | Hard Rock, Classic Rock |
| Year Released | 1976 |
| Album | 2112 |
Musicians find inspiration in many different places. In Neil Peart's book Traveling Music, the rush drummer says that he's not the idea for the track, something for nothing from some graffiti that he saw on the wall while traveling to a show at The Shrine in Los Angeles. It read, "Freedom isn't free." This stuck with him, so he adapted it to fit into Rush's criticism and the fan-favorite album "2112," which is about a man who learns to play guitar to rebel against a totalitarian authority that is controlled by priests in the Temple of Syrinx.
54. I'm Free by The Rolling Stones
| | |
| --- | --- |
| Genre | Rock, Classic Rock |
| Year Released | 1965 |
| Album | Out Of Our Heads |
Originally, the Rolling Stones released the track I'm Free as a B-side to their hit single "Get Off Of My Cloud," and appeared as the final track on the UK version of their album "Out of Our Heads." At face value, this song is about somebody who is enjoying his freedom to do what he wants when he wants to do it. However, if you did a little deeper, you will see that lead vocalist Mick Jagger is admitting that he is incredibly lonely and he is looking for a romantic partner. He's free means that he's available.
55. Ain't Gonna Let Nobody Turn Me Round by The Roots
| | |
| --- | --- |
| Genre | Hip-Hop |
| Year Released | 2012 |
| Album | Soundtrack For A Revolution |
Formed in Philadelphia, Pennsylvania, in 1987 by Tariq "Black Thought" Trotter and Ahmir "Questlove" Thompson, The Roots are a unique band that combined elements of funk, soul, jazz, hip-hop, and rock to create a genre-bending sound that is simultaneously both familiar and Incredibly unique. On their album "Soundtrack For A Revolution," The Roots covered an old civil rights protest song called "Ain't Gonna Let Nobody Turn Me Round," which was sung to encourage perseverance, faith, and determination in everybody who was championing the Civil Rights Movement in America in the 1960s that meant freedom and equality for all people.
56. Courtesy of the Red, White, and Blue (The Angry American) by Toby Keith
| | |
| --- | --- |
| Genre | Country |
| Year Released | 2002 |
| Album | Unleashed |
When it comes to patriotism, nobody can come close to the songs that have been released by country music artists. After the September 11th, 2001 terrorist attacks, everybody across the United States was celebrating their freedom as if they had just discovered it. However, the truth is that they had only been reminded of it through a sense of unity portrayed in songs like Toby Keith's "Courtesy of the Red, White, and Blue (The Angry American)," which was a hit single from his album "Unleashed." This song was a retaliation hymn against al Qaeda that the entire country was singing.
57. Letter to the Free by Common (Featuring Bilal)
| | |
| --- | --- |
| Genre | Rap, Hip-Hop |
| Year Released | 2016 |
| Album | Black America Again |
Known by his stage name Common, Lonnie Rashid Lynn is one of the most well-respected and thought-provoking rappers of the last two to three decades. In 2016, the gifted emcee released his album "Black America Again," which was a direct shot at president Donald Trump's campaign slogan "Make America great again," and featured the track "Letter to the Free." The track recalls many of the atrocities that happened to African Americans during the times of slavery and segregation and is a war cry for people to let go of the past so they can be free today.
58. Wherever I May Roam by Metallica
| | |
| --- | --- |
| Genre | Metal, Thrash Metal |
| Year Released | 1991 |
| Album | Metallica (The Black Album) |
Metallica changed the genre of metal as we know it in 1991 when they released their self-titled album. Since then, the album has sold 33 million copies worldwide thanks to massive hits like "Wherever I May Roam." Upon first listening, this song did not normally strike anybody as a song about freedom. However, if you pay attention to the lyrics, you will see that lead vocalist and guitarist James Hetfield is singing about having the freedom to go wherever he chooses. He has nothing tying him down. As he says in the song, "Where I lay my head is home."
59. Independent Women Part 1 by Destiny's Child
| | |
| --- | --- |
| Genre | R&B, Soul |
| Year Released | 2001 |
| Album | Survivor |
Destiny's Child is one of the most successful female groups of all time. The R&B group has sold nearly 30 million albums worldwide, with their album "Survivor" selling over 7.2 million copies. That album produced five singles that charted in the top 20 of the Billboard Hot 100 and made the group one of the most successful touring acts of 2001. As indicated by the title, this song expresses the group's will and desire to be independent and the freedom that being independent affords them. By the end of 2006, the group had disbanded and Beyoncé went solo.
60. Unstoppable by Sia
| | |
| --- | --- |
| Genre | Pop, Alternative Pop |
| Year Released | 2016 |
| Album | This Is Acting |
"Unstoppable" is not only one of Sia's most popular songs, but it is also one of the singer's most divisive tracks. Some people believe that this song is an Anthem of empowerment for not only women but for those who suffer from some kind of mental illness as well. To them, this song represents the Inner strength that they possess two be free. To others, this song represents the inability to be free due to some kind of crippling mental illness that prevents them from achieving their goals. To Sia, it doesn't matter as long as you get something from it.
61. Freedom by Nicki Minaj
| | |
| --- | --- |
| Genre | Rap, Hip-Hop |
| Year Released | 2012 |
| Album | Pink Friday: Roman Reloaded – The Re-Up |
Some people are knowledgeable about rap and will tell you that Nicki Minaj is one of the greatest female rappers ever. Still, others eat, sleep, and breathe the genre and say that she is one of the most talented emcees ever, regardless of gender. In her track "Freedom," the Queen raps about how she will never be thanked for opening doors for many of today's female rappers. Her skills and her success have now offered her carte blanche, where she enjoys the freedom to do whatever she wants now without being scrutinized.
62. I'm Free (Heaven Helps the Man) by Kenny Loggins
| | |
| --- | --- |
| Genre | Rock, Pop-Rock |
| Year Released | 1984 |
| Album | Footloose (Original Soundtrack) |
With box office revenues of over $80 million, Footloose was the sixth-best-grossing film of 1984, thanks to a stellar cast and a magnificent soundtrack that made Kenny Loggins a household name and something of "the" go-to guy for movie soundtracks. The pop-rock singer seems to have the golden touch, having two hits on one soundtrack. While "I'm Free (Heaven Helps the Man)" might not have been as successful as the title track for the film, it delivered the message of being free as long as you try to reach your goals and never give up on your dreams.
63. Freedom and Liberty by Funeral Dress
| | |
| --- | --- |
| Genre | Garage Rock, Post-Punk |
| Year Released | 2006 |
| Album | Hello from the Underground |
Who better to write a song about Liberty and personal freedom than a punk band from Belgium? Featured on their album "Hello from the Underground," Funeral Dress has gifted us with this gem of a song appropriately titled "Freedom and Liberty." Track, lead, and Rhythm guitarists Strum and Quiz take turns with alternating vocals, but their lyrics are definitely in sync when they sing "I know what I want. Something more than a sketchy life. I know I want it all." There's something special about a band that is willing to go after their freedoms and is not willing to compromise.
64. Freedom Of Speech by Dreamville (Featuring J. Cole)
| | |
| --- | --- |
| Genre | Rap, Hip-Hop |
| Year Released | 2022 |
| Album | D-Day: A Gangsta Grillz Mixtape |
What do you get when you cross one of rap's up-and-coming groups with one of the most respected lyricists and rappers of the last decade? If you're lucky, you get "Freedom Of Speech" by Dreamville, which is from "D-Day: A Gangsta Grillz Mixtape." What makes this song special is that it includes a feature from none other than J. Cole, one of the game's most talented and respected emcees. Throughout the songs' two-minute run-time, which is short even by rap standards, they take turns flashing out with profanity-laced tirades that illustrate that they are exercising their freedom of speech.
65. Freedom Rap by The Revolutionary Eseibio the Automatic
| | |
| --- | --- |
| Genre | Rap, Hip-Hop |
| Year Released | 2010 |
| Album | The Message |
Born and raised in Oakland, California, The Revolutionary Eseibio the Automatic is a relatively unknown rapper whose music is filled with politically charged lyrics. One of the best examples of making a difference with your music that can be heard today is the track "Freedom Rap" from his record "The Message." Throughout the song, The Revolutionary Eseibio the Automatic raps about many of the things that need to happen for his people to experience true freedom, backed by tribal African drums and chants of "We want freedom!" The song makes a powerful statement that lets us know that he's serious.
66. Freedom by Jon Batiste
| | |
| --- | --- |
| Genre | R&B, Soul |
| Year Released | 2021 |
| Album | We Are |
Jonathan Michael Batiste is a talented R&B singer and television personality who hails from Metairie, Louisiana, which is right outside of New Orleans, the Jazz Capital of the World. Batiste is a five-time Grammy Award-winning artist whose track freedom won the award for Best Music Video in 2022. While on the surface, this track is about his attraction to someone, it is also about enjoying the little freedoms you get from life when they happen. He's singing about the joy he gets from her, and now he's telling her that it's her time to shine and be free.
67. Freedom by Beyoncé (Featuring Kendrick Lamar)
| | |
| --- | --- |
| Genre | R&B, Soul |
| Year Released | 2016 |
| Album | Beyoncé: Lemonade |
Beyoncé has always been a revolutionary artist, whether she was breaking away from one of the most successful female groups ever, or she was starring in and producing her video albums. While she had outgrown her time in Destiny's child, she embraced the idea of the latter when she released her video album "Beyoncé: Lemonade," which drew rave reviews from both long-time critics. Included on that album was the track "Freedom," which featured a guest spot from the acclaimed rapper Kendrick Lamar. The track speaks volumes about Beyonce's willingness to overcome oppression and preach the ultimate goal of freedom.
Conclusion:
And there you have it, 40 amazing songs about freedom and all the different shapes it comes in. We hope that you have found this list helpful and that you will discover some great music because of it. There is something in it for everyone, regardless of the genre.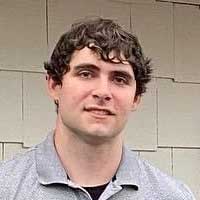 Hi, my name is Kevin and I'm from Butler, Pennsylvania. I've been obsessed with music and audio gear for as long as I can remember. I started this website to help people find professional advice related to a wide range of audio topics. We have a number of Audio Engineers on our team who have been designing and fixing audio gear for decades.