A very famous frontman once said that by the time you're 14 or 15, a band or an artist comes along and changes your perspective on life, and it hits you just right. Many important life lessons are learned in your teens. That's why so many songs about teenagers have been written over the years.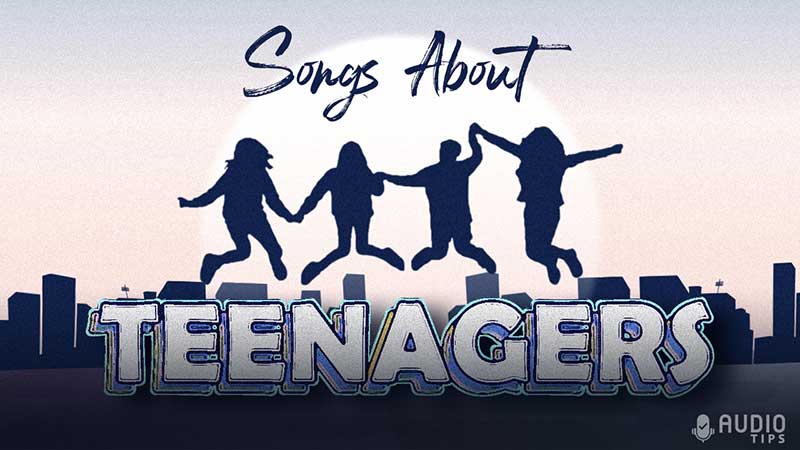 Without further ado, here's an epic list of songs that relate to our early years. Many songs by legendary musicians on this list shaped the course of the music industry and many young minds.
1. Smells Like Teen Spirit by Nirvana
| | |
| --- | --- |
| Genre | Grunge |
| Year Released | 1991 |
| Album | Nevermind |
Who doesn't want to let loose and let youth be the chaos that fuels amazing stories and some questionable decisions? Well, that's the teen spirit that Nirvana managed to tap into in 1991 as they released an anthem that started off as a cliché riff with a vocal melody and eventually turned into a mix of Pixies, pop, and disco-inspired drums by Dave Grohl.
Unaware that he was inspired by Teen Spirit for young ladies, Cobain wrote arguably the biggest teenage anthem in music history. With gritty and energetic vocals that only become stronger, even the music video is a solid fantasy for any rebellious teenager. At the end of the day, teenagers just want to be entertained. This song is still massively popular even today, and in 2017, it was even introduced into the Grammy Hall of Fame.
2. Brutal by Olivia Rodrigo
| | |
| --- | --- |
| Genre | Alternative Rock |
| Year Released | 2021 |
| Album | Sour |
Angsty teenager vibes? This song certainly has that with simple raw guitars and 2000s vibes. This song is all about the idea that being a teenager is not as easy and great as some make it out to be, and the feeling of frustration that is always creeping in by not being enough, being insecure, and feeling lost at a moment where anything is possible.
It had amazing critical reception, and you can enjoy the crazy music video that offers a combination of 90s and 2000s fashion along with an 8-bit version of the main riff; what more can you ask? The song and music video were also nominated for many awards.
3. Teenage Dirtbag by Wheatus
| | |
| --- | --- |
| Genre | Pop Rock |
| Year Released | 2000 |
| Album | Wheatus |
Look, if you like metal and hang around with AC/DC t-shirts, be proud and don't think about other people's judgments because that is exactly what this song is about, and who cares if you are a teenage dirtbag? The song's backdrop came to be when, in 1984, ten-year-old and future songwriter Brendan Brown was held as a satanic 10-year-old cultist by everyone after a murder-suicide swept Long Island with fear, mainly because Ricky Kasso was an AC/DC fan and Brown couldn't avoid being compared to him.
Just like their music video, chances are you will eventually find someone that wants to be with you at prom. It's a very common thing for teenagers to feel like outsiders and feel different, but don't ever let that be a bad thing; own it, and enjoy it, you cool dirtbag!
4. Songs for Teenagers by Fake Problems
| | |
| --- | --- |
| Genre | Indie, Pop, and Alternative |
| Year Released | 2010 |
| Album | Real Ghosts Caught on Tape |
Fake Problems took on a rather conscious approach to this song, it's all about the struggles that entail being young and exposed to glorified vices at a tender age. While navigating this issue through real-life experiences like "spending every dime on a stranger's truck," we do get to empathize with how hard it is to realize that you've been influenced and taken advantage of. Needless to say, this tune succeeds in exposing this side of the coin when it comes to the drama of being a teenager.
5. Teenage Kicks by The Undertones
| | |
| --- | --- |
| Genre | Punk |
| Year Released | 1978 |
| Album | The Undertones |
Is there anything more defining than the opening line of this timeless punk anthem? "Our teenage dreams, so hard to beat" is poetic, dramatic, youthful, and energizing regardless of your taste in music or even age; this song is always relatable. The Undertones released their breakthrough hit, quickly becoming a sensation across Ireland and then the United Kingdom.
These Londonderry natives may have been one-hit wonders, but this punk rock staple still lives on as one of the most referential and "mixed taped" tracks that have ever existed. Upon its release in 1978, BBC Radio DJ John Peel famously claimed this was his favorite song ever, and once even played it twice on a show, a first-time occurrence on British radio.
6. Girls by 1975
| | |
| --- | --- |
| Genre | Indie, Pop, and Alternative |
| Year Released | 2013 |
| Album | The 1975 |
Perhaps a tad too direct and a bit sarcastic, frontman Matty Healy took on the male infatuation and descriptive character of a teenage boy crashing in love with a 17-year-old girl. The lyrics are all about the detailed process of trying to carry out the whole ordeal if you catch our drift, but it's also full of lessons for cheeky teen boys who hang around inappropriate crowds after all these things are "destined to be hard, and break your heart."
On another note, this jangly pop tune is one that accompanied teens through their own processes back in 2013, and it sure does the same nowadays, with 1975 becoming one of the biggest and most influential acts in the whole world nine years away from their initial debut.
7. All The Small Things by Blink 182
| | |
| --- | --- |
| Genre | Pop Punk |
| Year Released | 2000 |
| Album | Enema of the State |
Blink 182 was one of the most essential bands from the early 2000s as they embodied the full picture of what it is to be a teenager and all the joyous nonsense that come with it. Tom DeLonge had a very simple inspiration for this song, as it was mainly an excuse to just have fun with "na-na-nas", but with a little girlfriend and drama sprinkled all over.
By the way, Tom Delonge is back, and the big three are ready to get the show on the road, so make sure you save up some money and relive your teenage years in the present. This is another song that's still a hit today with just about all age groups. When the song came out, it was an instant hit and earned many awards and a spot near the top of the Billboard Hot 100.
8. Teenage Dream by Katy Perry
| | |
| --- | --- |
| Genre | Pop |
| Year Released | 2010 |
| Album | Teenage Dream |
The eponymous track that became one of the undisputed teenage anthems of the 2010s (particularly among 15-year-olds), Katy Perry's "Teenage Dream" captures the ethereal naiveté of a girl falling in love for the very first time in her life. Besides having simplicity as her main hook in the lyrics, her vibes are immaculate as she captured the silliness, quirkiness, and radiant, youthful energy that is brilliantly tethered throughout the rest of her album.
What's more, "Teenage Dreams" smashed through the billboard charts, thanks in no part to its constant airplay and Perry's growing fan base, primarily, yes, teenagers.
9. I'm Eighteen by Alice Cooper
| | |
| --- | --- |
| Genre | Alternative, Rock |
| Year Released | 1971 |
| Album | Love it to Death |
Although perhaps the most infamous age to be once you get to that tier, 18 as the coming of age mark spawns the confusion of a teenager who meets the legal implications of becoming an adult. This is the case study for Mr. Cooper with this rock anthem, as he very well puts it, "I'm a boy, and I'm a man" what a mess of a time for one's life, isn't it?
Alice Cooper's tune has become an anthem since its release, and we're confident to say that it's certainly one of the most solid tunes to capture the essence of what it's like to be coming of age with no clear direction.
10. Teenagers by My Chemical Romance
| | |
| --- | --- |
| Genre | Emo, Punk-Rock |
| Year Released | 2006 |
| Album | The Black Parade |
Written from the bold perspective of a teenager who doesn't really seem to get his peers with the purpose of spreading awareness on bullying and violence, My Chemical Romance came out with this promotional release back in 2006, and it certainly explores the darker side of growing up in angst.
Famously, lead singer Gerard Way came up with the lyrics for this emo punk staple on his way home in New York, he recalled feeling intimidated by the violent nature of the youngsters, all the while he was trying to comprehend what was going on in their head, much like he felt back in the day, sounds relatable, huh?
11. 8Teen by Khalid
| | |
| --- | --- |
| Genre | Hip Hop |
| Year Released | 2017 |
| Album | American Teen |
"8Teen" is a great song to start the conclusion for those teenage years, as there is still a lot of energy from the first times while stepping into adult life. According to Khalid, the song is inspired by the wishes to do all the things young kids do, although let's be honest, a lot of us still do these things, and you better don't forget what it's like being a kid even after you turn 18.
12. Teenage Love Affair by Alicia Keys
| | |
| --- | --- |
| Genre | Contemporary Soul |
| Year Released | 2007 |
| Album | As I Am |
Who hasn't daydreamed about forbidden love in their teens? This is precisely the drama that Alicia Keys harnesses in her 2007 nostalgia trip, "secret meetings on the fifth-floor staircase," and still being under your parent's thumb, something that everybody went through and was appalled by.
Beyond its relatable lyrics, it's all about the naive charm that this song provides, pushed by Keys' amazing vocal talents, which makes it rank in our list. If you're looking for songs about teenage life, this is definitely one you'll want to consider adding to your playlist. We also have plenty more songs about young love here if you're interested.
13. Fifteen by Taylor Swift
| | |
| --- | --- |
| Genre | Country Pop |
| Year Released | 2009 |
| Album | Fearless |
This is a song that can carry you through freshman year, the excitement, and the heartbreaks that come with it. Swift herself claims that she wrote this song as a cautionary tale for teens going through high school, and it's worth noting she also added that it's a time in a person's life when you think you know everything, but you don't, a classic recipe for disaster.
Nevertheless, that is what being a teenager is all about. She penned the tune inspired by her own experiences with her friend Abigail and her first year of high school. In true Tay Tay fashion, the song was a success and further cemented her career with a Teen Choice Award for Choice Country Song. Taylor Swift has many songs relating to the young years of life, and speaking of teenage years, she also has a song about being 19.
14. Wonderwall by Oasis
| | |
| --- | --- |
| Genre | Britpop |
| Year Released | 1995 |
| Album | (What's the Story) Morning Glory? |
Yes, of course, this has to be on the list, it is one of the most loved and despised songs in the world, and it is all because of that obnoxious teen who just decided to pick up the guitar and make a personality out of it. Nevertheless, this is a fine nostalgic tune that evokes the ambiguity and dilemma of falling for someone and having no words to put it out there, something truly everybody has been through.
This brings us to Oasis and Noel Gallagher's sophisticated yet simplistic approach to balladry, its lyrics are universal, and while they're not exclusive to teenagers, this song only changes your world when you hear it for the first time.
15. Sk8ter Boi by Avril Lavigne
| | |
| --- | --- |
| Genre | Pop Punk |
| Year Released | 2002 |
| Album | Let Go |
The early 2000s was all about big shoes, edgy attitude, and of course, skating, and what better way to feel those vibes than the pop-punk queen at the time herself, Avril Lavigne, singing about a young girl who rejects a skater boy despite having feelings for him. The main reason for said rejection? Because there are too many stereotypes and prejudices that prevent her from merging both worlds. You could say that skaters had a "bad reputation," huh?
As a larger theme, this was what being an edgy teenager in the 2000s was all about, being either a skater or a punk rocker with an angsty romantic plot.
16. Fluorescent Adolescent by Arctic Monkeys
| | |
| --- | --- |
| Genre | Indie Rock |
| Year Released | 2007 |
| Album | Favourite Worst Nightmare |
Arctic Monkeys blew up as indie darlings in the mid-2000s, and soon enough, the rock scene became their court, and the game went amazingly well. For many teenagers who found a new energetic band that touched on all the instincts and passions of a young person in their school years, the panorama shifted drastically.
"Fluorescent Adolescent" doesn't only come across as a tongue-in-cheek, happy song, but it also inspires you to go get all the cheekiness you can get before all those memories turn into a nostalgic hodgepodge. It's also a special song for frontman Alex Turner since it's one of the few songs that he wrote with someone else, more specifically, his girlfriend at the time Johanna Benett, at a hotel room during a holiday.
17. School's Out by Alice Cooper
| | |
| --- | --- |
| Genre | Hard Rock |
| Year Released | 1972 |
| Album | School's Out |
Whether you were a hard rock lover, had a rocker dad, or just got exposed to guitar hero, chances are you know this riff and this chorus. How can you not relate to this badass way of reacting to summer holidays? Alice Cooper's inspiration for this song is a very simple feeling that everyone has had in their school years, and that is the last three minutes of the last day of school, there is a slow-burning feeling of excitement just before the bell rings, and that is exactly the song. However, he does go beyond that, "school's out forever" ain't that the teenage dream?
18. All-Star by Smash Mouth
| | |
| --- | --- |
| Genre | Alternative Rock |
| Year Released | 1999 |
| Album | Astro Lounge |
While it may just feel like nostalgia for those 20-year-olds who were kids when the Shrek movies came out, it's easy to also make this song one important part of a lot of teenagers as they bonded over the amazing popularity of this one-hit wonder. Bolstered by its upbeat message encouraging you to enjoy your life as much as you can, something that contrasted with what most bands had to say, considering the slacker culture of the 90s and whatnot.
Its glittering positivity comes across as more than evocative, as the song received amazing reviews from critics and fans alike. This song also had a resurgence on the internet with the whole "meme culture," making it not only a successful song in the 2000s but also a streaming sensation in the 2010s, and one could argue it still is. Who doesn't need to feel like an all-star when the years start coming, and they won't stop at it?
19. Bad Reputation by Joan Jett & The Blackhearts
| | |
| --- | --- |
| Genre | Punk Rock |
| Year Released | 1980 |
| Album | Bad Reputation |
Rock and punk often make amazing statements that make you feel like the cool cat down the alley. After all, what is a Bad Reputation if not a bold statement from miss Joan Jett? One that globally resonated with countless teenagers, especially girls, noting that since its release, they got an empowering figure representing them. "Bad Reputation" is an anthem that calls and compiles you to be your true self regardless of what anybody has to say against you, and at the end of it all, why should you care about your damn reputation when you're sixteen and just want to go out and get some? Also, Jett wrote this song when she was but 19 years of age, so you can bet she knows what she was talking about.
It's worth noting that this particular tune has always enjoyed a fair share of popularity since its release. However, it's fair to assume that one of its peak moments of popularity came when the show Freaks and Geeks aired with it as its title theme song.
20. Changes by David Bowie
| | |
| --- | --- |
| Genre | Pop, Rock |
| Year Released | 1972 |
| Album | Hunky Dory |
Bowie's most youthful song, one that advocates for young adults across the globe and supports rebellious stances with the words that defined the Breakfast Club, "These children that you spit on are immune to your consultations." Bowie addresses the inevitability of the only constant in time, change, in a way that is uplifting while providing outstanding company through the roughest of times; what an icon.
21. Bittersweet Symphony by The Verve
| | |
| --- | --- |
| Genre | Britpop |
| Year Released | 1997 |
| Album | Urban Hymns |
If you didn't like taking walks, you probably did after you saw the music video for "Bittersweet Symphony" by The Verve. The song struck a perfect balance that could mean anything, depending on how you felt.
This amazing song was born from a Rolling Stones song called "The Last Time," as the band took a sample from a section of it and added additional strings, guitars, percussion, and more, truly making something else. According to Richard Ashcroft, The Verve's songwriter, he wanted to turn it into "something outrageous." Even though it was a rocky road full of copyright hell, twists and turns, and everything in between, in the end, there is no denying it's a beautiful song that left a mark on more than a couple of generations of teenagers who were accompanied by a dramatic string assembly as they walked down their street. This is just an overall super powerful song, and it's certainly one that could make you cry.
22. Teenage Wildlife by David Bowie
| | |
| --- | --- |
| Genre | Pop-Rock |
| Year Released | 1980 |
| Album | Scary Monsters |
"Teenage Wildlife" is one of Bowie's most controversial pieces, as it portrays an ironic perspective on the short-sighted mentality that teenagers often enough adopt in life. It's all about not predicting the oncoming hard knocks that will soon turn over youngsters. However, we all can agree that if you ever felt this way, it was probably worth it, to some extent, at least.
Written as a subtle attack on new wave British synth-pop of the 70s, this song is the antithesis of "Heroes" to many, but it's hard to think of another Bowie song that hits this hard when it comes to speaking to teenagers in such a frontal way. This is one of my personal favorite songs about teenagers.
23. Grow Up by Stray Kids
| | |
| --- | --- |
| Genre | K-pop |
| Year Released | 2018 |
| Album | SKZ2020 |
Yet another comforting track in this list. Stray Kids talk directly to teenagers in this song by empathizing through the transitional nature of being 16 and learning that making mistakes is something that even the wisest and oldest wise man will do. The only difference is that "there are still so many firsts for us."
Moreover, it's worth noting that this particular song came out with the entire momentum and reach that K-pop had to offer. It's nice to see pop culture taking the side of youngsters in such a direct note, isn't it?
24. 18 by 5 Seconds of Summer
| | |
| --- | --- |
| Genre | Pop-Punk |
| Year Released | 2014 |
| Album | 5 Seconds of Summer |
Who wasn't craving to finally cross the bridge and get done with coming of age already when he or she was 15, 16, or 17? More on that, who didn't have a crush on someone older or simply daydreamed about all the wrong decisions they were dying to be able to do?
The Australian pop-punk sensational wrote a bouncy track about their individual desires to finally be themselves from the perspective of punk rock kids, all the whilst they were having their fund doing so already.
25. Seventeen Going Under by Sam Fender
| | |
| --- | --- |
| Genre | Indie Rock |
| Year Released | 2021 |
| Album | Seventeen Going Under |
The song that arguably put Newcastle's darling Sam Fender on the international radar, this UK Single Chart topping tune solidified Fender as one of the most important rising artists of his decade. The song's about Fender's memories when he was 17, and it's a bit of a coming-of-age story but also one he recalls with melancholy in regards to the tough times he went through with his sick mother and the struggles following abuse by the Department for Work and Pensions. This is not only a song about him but an anthem for every 17-year-old that lingers in anger. Moreover, it's a cautionary tale of the salient traps that wait around the corner if one were to cling to trauma and drag it into adulthood.
26. Should I Stay or Should I Go by The Clash
| | |
| --- | --- |
| Genre | Punk Rock |
| Year Released | 1982 |
| Album | Combat Rock |
"Should I Stay or Should I Go" was not a mind-blowing hit when it came out. In fact, it wasn't even in the top 40 on the Billboard Hot 100, but after good advertising deals and a 1991 release, the song reached new heights. Not to mention, decades later, appearing on Stranger Things and keeping the spirit of the song alive as a teen song throughout late 2010, and although Netflix's original takes some credit for this particular tune's presence and longevity in the spotlight. It's the indecisive romantic correspondence motive and lyricism that makes this a truly universal hit that every teenager with fine taste has kept close to his or her heart.
27. Young Blood by The Naked and Famous
| | |
| --- | --- |
| Genre | Indie Rock |
| Year Released | 2010 |
| Album | Passive Me, Aggressive You |
"Young Blood" was a bit of a silent success, but it managed to touch the spirit of a young teenager with an intro like "We're only young and naive still." The music feels fresh and optimistic, and it is the perfect track to listen to when you want to feel happy with your group of friends, which is an itch that indie rock often manages to scratch.
28. Good Riddance (Time of Your Life) by Greenday
| | |
| --- | --- |
| Genre | Alternative Rock |
| Year Released | 1997 |
| Album | Nimrod |
As teenagers, we go through many heartbreaks, big and small, and of course, we can be very emotional and hot-headed, but at least there are good songs that come from these moments. Billie Joe Armstrong wrote this song after his girlfriend moved to Ecuador and felt angry and sad about it.
When the band started recording Nimrod, Armstrong decided to take another approach to the song, as it was originally in a whole different key and faster tempo. The lead singer then decided to make it slower, added strings, and made it a lot sweeter, which might reflect his emotions cooling down. Moreover, this song became a cultural phenomenon, as we're certain that many of us who graduated had it playing in the background as we parted ways from our high school friends, sweethearts, and even a few enemies.
29. Kids by MGMT
| | |
| --- | --- |
| Genre | Alt-Pop |
| Year Released | 2007 |
| Album | Oracular Spectacular |
Written by the duo upon reflecting on their college years and how being far from home contrasts their carefree teens. "Kids" is one of the tunes that introduced MGMT to the world with their Oracular Spectacular debut. Kids was at the echelon of their repertoire, close to their identity and universal in essence as it portrayed a nostalgic image that slowly grows more distant as you grow.
On a lighter note, kids is a song that filled dance floors and house parties, as it sure as hell still does to this day. Moreover, it suits the mood, whether you're 16 and angsty or 23 and nostalgic, truly a song for the ages to come.
30. We Are Young by Fun, ft, Janelle Monae
| | |
| --- | --- |
| Genre | Indie-Pop |
| Year Released | 2012 |
| Album | Some Nights |
A song that is all about tapping into the memories that you will share with your close ones for the rest of your life. This is the sort of experience that inspired the song, in fact. We can hear the liveliness and carefree emotion right through the tune and with words that sing how being young does make you feel higher than the empire state, whether it's because of drinks or other substances, it's easy to see how this song, in particular, has remained a hit a decade after its initial release.
31. Story of My Life by One Direction
| | |
| --- | --- |
| Genre | Folktronica |
| Year Released | 2013 |
| Album | Midnight Memories |
This is the perfect song to get emotional as a teenager, and how could we not? It's about a chaotic relationship and heartbreak. This was a great moment for the famous boy band because they showed the people they were able to move into uncharted territory and make a more mature song while still retaining that spark that resonated with millions of teens in the world.
32. Suburbia by Troye Sivan
| | |
| --- | --- |
| Genre | Pop |
| Year Released | 2015 |
| Album | Blue Neighborhood |
This is a song that takes on a mature subject, leaving your hometown and coming back only to find that everything remains virtually the same, disappointing in a way, right? At the same time, it's kind of relieving depending on how you put things in perspective, but Troye Sivan managed to capture these symptoms marvelously in this clashing point of an individual's coming-of-age story.
The way he puts it, you have got to be able to "swallow the nostalgia," something that every 17-year-old may have to deal with as he or she prepares to carry on with their life.
33. Teen Idle by Marina and the Diamonds
| | |
| --- | --- |
| Genre | Pop |
| Year Released | 2012 |
| Album | Electra Heart |
Marina and the Diamonds have never been afraid of touching the deeper psyche of its audience. In this case, the Teen Idle taps on the romanticized havoc that teenagers chase after, and if they don't, they probably will regret it and claim it all to be wasted youth; dark and paradoxical right? Well, that's a great way to sum up teenage years, in our opinion.
34. Youngblood by 5 Seconds of Summer
| | |
| --- | --- |
| Genre | Pop |
| Year Released | 2018 |
| Album | Youngblood |
Yeah, another song titled "Youngblood," but that is what this is all about! 5 Seconds of Summer made a hit out of melancholy anger and romance, making this song an instant hit and certified platinum.
35. Young by The Chainsmokers
| | |
| --- | --- |
| Genre | Electropop |
| Year Released | 2017 |
| Album | Memories…Do Not Open |
This is a very nostalgic song for the band for all the right reasons, it's all about remembering simpler times being in a fresh relationship, sneaking out of the house, and making decisions based on impulses and an immature vision of the world. Don't be too hard on yourself; all the things that didn't work out, all these memories should be cherished even if it was hard when you were young. This is an epic song about gratitude and so much more.
36. Royals by Lorde
| | |
| --- | --- |
| Genre | Art Pop |
| Year Released | 2012 |
| Album | Pure Heroine |
It's not easy to be successful with a debut, but Lorde managed to do so thanks in no part to her minimalistic approach to her first-ever release, "Royals." She wrote the lyrics during a school break, and she was actually inspired by something as simple as a picture from baseball player George Brett from the team "Royals".
Lorde's lyrics in this 2010s staple are a solid depiction of the adventures and endeavors that early teenagers engage with while trying to get involved in just about anything. Paired with the vibes of the music and the daydream atmosphere we get from it, it's hard not to think of it as one of the tracks that encapsulates being young, carefree, and feeling invincible.
37. Sweet Sixteen by Billy Idol
| | |
| --- | --- |
| Genre | Rock |
| Year Released | 1987 |
| Album | Whiplash Smile |
Billy Idol was inspired by a true story to write this song, the story of a man who was dumped by his fiancée the day before they got married. He became familiar with the story in an episode of Leonard Nimoy's program In Search of… where he found out about Edward Leedskalnin, the builder of Coral Castle, and his fiancée, which he often referred to as "Sweet Sixteen" given her embodiment of the naivety that is proper of a 16-year-old and all the heartfelt lament that it undergoes parting ways with said innocence.
38. When I Grow Up (To Be a Man) by The Beach Boys
| | |
| --- | --- |
| Genre | Rock |
| Year Released | 1964 |
| Album | The Beach Boys Today! |
So, have you ever been anxious about the future as a teenager? Who hasn't? Being worried about things changing and wondering about being different as a person in the future is what this song is about. Leaving the teenage years and going into adulthood can be strange, but well, you have a great song with dissonant and strange chords that manage to work perfectly in true Beach Boys fashion.
39. Photograph by Nickleback
| | |
| --- | --- |
| Genre | Pop Rock |
| Year Released | 2005 |
| Album | All the Right Reasons |
This song rings a lot of bells, and it might be a part of your teenage years when it came out by tapping into your nostalgia and the things you used to do as a kid, or it might have been way after that when the song became a meme, either way, very few people can say that "Photograph" hasn't been present in their lives. Regardless of how you feel towards Nickelback, Chad Kroeger was inspired by his childhood and teenage years, and it does show in the lyrics and the honest vibes of the song. This is certainly one of the most powerful songs about change and reflection on the past that there is.
40. Feel Good Inc. by Gorillaz
| | |
| --- | --- |
| Genre | Hip-Hop |
| Year Released | 2005 |
| Album | Demon Days |
The animated sensation was able to find the perfect sweet spot to make a new thing in the 2000s while also getting the vibe of a generation with Feel Good Inc., Of course, the music is important, but the animated stars of Damon Albarn and Jamie Hewlett's mind had to have a music video that caught the eyes of fans on MTV and such.
The video was actually heavily inspired by Hayao Miyazaki, and it focused on mass media and intellectual freedom something that actually resonates with teenagers beyond the beats and visuals Gorillaz has to offer is the deep message hidden within the complete work of art of this ageless track.
We hope this playlist was enjoyable to you. Let us know if we missed any great songs in the comments below.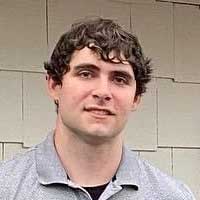 Hi, my name is Kevin and I'm from Butler, Pennsylvania. I've been obsessed with music and audio gear for as long as I can remember. I started this website to help people find professional advice related to a wide range of audio topics. We have a number of Audio Engineers on our team who have been designing and fixing audio gear for decades.