Do you find yourself overworked, tired from the grind, and straight-up hustling to make ends meet? Whether you need to find more motivation and inspiration or just want to hear someone lament your struggles, we've got an awesome list of songs about hustling for you. Each of these songs covers different moods, including comedy and even some tear-jerkers.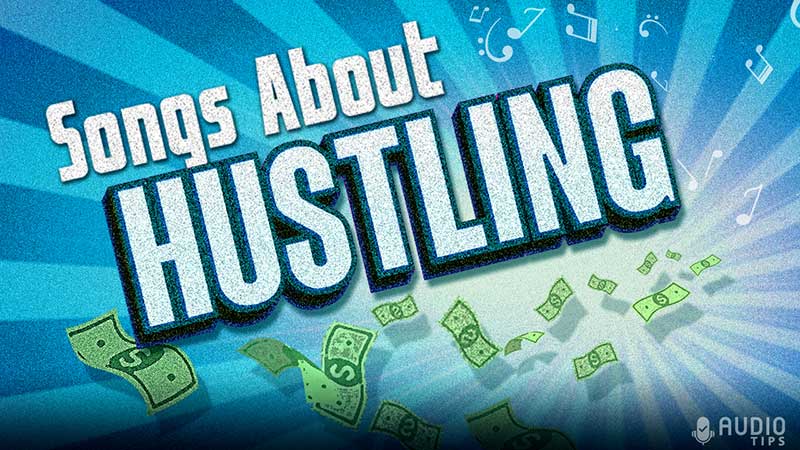 From country to rap and everything in between, this list has every song you need for that workday playlist that will motivate you throughout your day, whatever job you have.
1. Started From the Bottom by Drake
| | |
| --- | --- |
| Genre | Rap, Hip Hop |
| Year Released | 2013 |
| Album | Nothing Was the Same |
This famous jam from Drake is about the struggle before fame. "Started From the Bottom" brings the listener through different verses about the hustle, starting with verse one, which talks about living at home and working hard to get independent from family.
The next verse focuses on people doubting his hardships and him having to work harder to prove where he came from while working in this industry. The last verse covers the difference between real friends and fake friends that are only friends with you once you have success. It also highlights that you don't get from the bottom to the top without support from real friends in your life.
2. Work Hard Play Hard by Wiz Khalifa
| | |
| --- | --- |
| Genre | Rap, Hip Hop |
| Year Released | 2012 |
| Album | O.N.I.F.C. |
"Work Hard Play Hard" is the ultimate pump-up song for those hustling to make big money. In his first verse, Wiz Khalifa just lists all the ways he is wealthy and successful.
Once the song verse begins, the words slow down into a simple melody, leveling with the listener and stating that the only reason he can sustain his wealth and status is that he knows the struggle of working hard. People only stay on top for so long. Therefore, he needs to play hard and embrace what he has while he still has it because everyone falls someday.
3. All I Do is Win by DJ Khaled (Feat. Ludacris, Rick Ross, T-Pain, and Snoop Dogg
| | |
| --- | --- |
| Genre | Hip Hop, Rap |
| Year Released | 2010 |
| Album | Victory |
If you need a hope song for your work week, this one is it. "All I Do is Win" features 4 of the most successful artists of the 2000s and focuses on the winner mentality. Each artist has their own verse talking about where they came from and where they are now, giving the listener inspiration to keep pushing and working. The chorus helps press the song's mantra and song title, pushing the listener to win their day.
4. Thrift Shop by Macklemore and Ryan Lewis (Feat. Wanz)
| | |
| --- | --- |
| Genre | Pop Rap, Comedy Hip Hop |
| Year Released | 2012 |
| Album | Once Upon a Time in 2012 |
Hustlers are out there looking for the best way to save a dime. In "Thrift Shop," Macklemore takes an entire verse to explain to the listener that paying 50 dollars for a Gucci T-shirt is being hustled, while the hustler knows how to spend 20 dollars finding gems at the thrift store.
This hilarious take on second-hand shopping is a commentary on the not-so-hilarious economic crash in 2008 and how second-hand shopping and the "hipster" aesthetic grew out of the common financial struggles found by average people across America.
5. All The Way Up by Fat Joe and Remy Ma (Feat. French Montana, Infrared)
| | |
| --- | --- |
| Genre | Hip Hop, Rap |
| Year Released | 2017 |
| Album | Plata O Plomo |
If you need a little pump-up song before a long work day, this braggy song by rap artists Fat Joe and Remy Ma will do the trick. "All The Way Up" is a song with a list of all the ways they are successful and at the top of their game. They are unstoppable, and the life at the top is a wild party that rages on and on with every need they have fulfilled.
6. Highway to Hell by AC/DC
| | |
| --- | --- |
| Genre | Rock |
| Year Released | 1979 |
| Album | Highway to Hell |
Songs about the hustle don't always preach to follow the rules. This AC/DC song talks about how hard times can also be embraced. "Highway to Hell" is about life on the road touring with a rock band and how it's a grind of a different kind.
However, the song can also be interpreted as a realization that living life "the wrong way" may be viewed by society as the bad path in life, but for some people, it is the path they want to take that makes them most happy.
7. Amarillo Sky by Jason Aldean
| | |
| --- | --- |
| Genre | Country Music |
| Year Released | 2005 |
| Album | Jason Aldean |
"Amarillo Sky," tells the story of a hard-working, young Texan man waking up at dawn and working the field until dusk. He comes across problems such as the costs of upkeep for the farm, his crops potentially running dry in the hot sun, and all kinds of natural disasters that exist in this area of the country. Despite all of these struggles, he prays and works hard to keep his family and dreams alive on the farm.
8. Work by Rhianna (Feat. Drake)
| | |
| --- | --- |
| Genre | Pop, Hip Hop, Rap, |
| Year Released | 2016 |
| Album | Anti |
Sometimes it feels like all you do is work and work, even after you leave your job and go home. Rhianna's "Work" sums up this situation perfectly. In the song, the singer is putting in the emotional work for the relationship to survive, while her man is just interested in their physical relationship.
Whether you feel overwhelmed with the amount of work that is piling up at your job or at home, this song is sure to feel relatable to almost anybody.
9. We Are the Champions by Queen
| | |
| --- | --- |
| Genre | Rock, Indie Rock, Metal |
| Year Released | 1977 |
| Album | News of the World |
"We Are the Champions" is an anthem all about overcoming life struggles and celebrating for oneself and each other. The first verse in the song explicitly talks about the hustle to pay one's dues to get ahead in life, while the chorus comes in as a celebration of the achievements made after putting in the hard work.
The song structure has helped the song become an anthem for all kinds of sports, even becoming the official anthem for the 1994 Fifa World Cup.
10. Get Lucky by Daft Punk (Feat. Pharrell Williams and Nile Rodgers)
| | |
| --- | --- |
| Genre | Disco, Funk, Pop |
| Year Released | 2013 |
| Album | Random Access Memories |
"Get Lucky" is a song that keeps the listener moving, pushing forward, and reminds them to always raise the bar once the goal has been achieved.
While it is technically talking about a night out with friends and ladies and "Getting Lucky," the song is also about not quitting once you've gotten so far into the process. This makes the song itself extremely motivating, and its catchy melody keeps the listener going forward.
11. Better Have My Money by Rihanna
| | |
| --- | --- |
| Genre | R&B Soul, Pop |
| Year Released | 2015 |
| Album | Single |
Everyone has different types of jobs, but at the end of the day, you need to collect that paycheck for a job well done.
"Better Have My Money" by Rhianna is about getting what you deserve. In this case, the singer is talking about the money she is owed and how if she doesn't get what she deserves, then she will give what is deserved. The song is rather violent, but with a catchy hook, it is also a hard melody to get out of your head.
Related Article: Songs About Money (Top Hits)
12. Workin For a Livin by Huey Lewis and the News
| | |
| --- | --- |
| Genre | Country |
| Year Released | 1982 |
| Album | Picture This |
"Workin' For a Livin'" is a song that begs the question, what is it that we are working so hard for? Most people in the working class are not making enough money to enjoy life outside of work, and if you become a workaholic, you really are just living to work rather than working so that you can live. This song comments on how we lose ourselves in our work because it is too demanding, and we never make enough money to stop.
13. 9 to 5 by Dolly Parton
| | |
| --- | --- |
| Genre | Country Pop |
| Year Released | 1980 |
| Album | 9 to 5 and Odd Jobs |
The theme song of the movie of the same name, "9 to 5," is a song about the average workday in corporate America for a woman in the 1980s. Dolly Parton takes the listener through the work life of an employee trying to follow their dreams while climbing the corporate ladder barred by unqualified and slimy men.
She details the story within a catchy melody that almost sounds positive until you listen more closely to the lyrics, which describe a hopelessly unfair and, to some degree, unsafe work environment.
14. Hard Workin' Man by Brooks & Dunn
| | |
| --- | --- |
| Genre | Country |
| Year Released | 1993 |
| Album | Hard Workin' Man |
Are you someone who works in construction or as a handyman? Then this song is bound to be extremely relatable. "Hard Workin' Man," tells the story of a blue-collar worker who works hard to make a living. He is completely overworked and yet is motivated to keep working to eventually make ends meet.
However, by the end of the song, we realize that while he works hard on the weekdays, he spends all his money having fun on the weekends.
15. Fight Song by Rachel Platten
| | |
| --- | --- |
| Genre | Pop |
| Year Released | 2015 |
| Album | Fight Song |
"Fight Song" is the ultimate anthem for whoever is needing the motivation to work harder and push through the largest struggles. Strength can come from even the most hopeless places.
Platen uses many metaphors in her lyrics to help the listener relate to what she is describing, and the epic arrangement helps the listener feel pushed and motivated to take action. The song is an inspiration for people to either begin to change their life or help those in a slump find the energy to keep pushing until their goals are met.
16. Stronger by Kelly Clarkson
| | |
| --- | --- |
| Genre | Pop, Soul |
| Year Released | 2011 |
| Album | Stronger |
While the next song on this list may have been written about getting over a breakup, the chorus is extremely motivating for anyone stuck on the work grind. The message of "Stronger" is that no matter how many times you get broken down and battered, the experience only makes you more informed, more motivated and that much stronger, ready to conquer the next challenge that comes your way.
17. Fighter by Christina Aguilera
| | |
| --- | --- |
| Genre | R&B, Pop, Soul |
| Year Released | 2012 |
| Album | Running Hits |
"Fighter" by Christina Aguilera is the perfect song for anyone who is feeling burnt out from work or being in a bad relationship. This song puts the focus back on the listener and what they want and need, motivating them to keep pushing while honoring the characteristic that makes them so strong and determined in the first place. Being a fighter means you aren't afraid to back down from the things you want most in life.
18. Girl On Fire by Alicia Keys
| | |
| --- | --- |
| Genre | R&B, Soul |
| Year Released | 2012 |
| Album | Girl On Fire |
While "Girl on Fire" by Alicia Keys paints the picture of a world that is burning and only a small girl remains to both save or destroy it, the song is actually a metaphor for a much bigger and more complex portrait.
The song is about the average woman going about her day in a world that is not built for her, ready for her, supportive of her, and one that wants to erase her. Yet, somehow, the girl in this story is so strong; she is like an eternal flame. The use of symbolism in this song is both moving and motivating for every girl out there trying to make it in this world.
19. Proud Mary by Creedence Clearwater Revival / Ike and Tina Turner
| | |
| --- | --- |
| Genre | Southern Rock, Pop, Soul |
| Year Released | 1969 |
| Album | Bayou Country / Workin' Together |
The song is about a hardworking person working a low-level job in the city who decides to finally break free and ride away on a riverboat queen. This song was so popular at the time that there were multiple covers created right after its inception.
There are two famous versions of this song. The first is by the writers of this song, Creedence Clearwater Revival, and is often dubbed as the "slow version". More well known is Tina Turner's upbeat take that was released in 1970.
Both songs elicit the feeling of moving forward and use the cyclical line "rollin'" to help depict the actions of the character in the song, who keeps moving forward and away from the city, only to look back and see "the good side" from the deck of the boat moving away from it.
20. Roar by Katy Perry
| | |
| --- | --- |
| Genre | Pop |
| Year Released | 2013 |
| Album | Prism |
"Roar" depicts Katy Perry before she learned to stand up for herself and how she learned to find the strength to change into a more powerful version of herself. This song is perfect for any women in the workplace who are feeling that their ideas and plans are being diminished because they haven't found the strength to speak up for themselves.
21. She Works Hard for the Money by Donna Summers
| | |
| --- | --- |
| Genre | R&B/Soul, Disco |
| Year Released | 1983 |
| Album | She Works Hard for the Money |
This next song on the list has a specific story in mind. "She Works Hard for the Money" by Donna Summers is about a prostitute who is 28 and working day and night for little money. Her only sense of security is when her clients tell her they care about her.
While the story is specific, the repetitive chorus is motivating and empowering to women of all industries, as women oftentimes have to work twice as hard as men for less pay.
22. Billionaire by Travie McCoy (Feat. Bruno Mars)
| | |
| --- | --- |
| Genre | Pop |
| Year Released | 2010 |
| Album | Lazarus |
Do you ever wish you could just pause your job forever and retire early? Do you wish you had enough money and success to do whatever you want? "Billionaire" puts your wishes into song. It's about wanting to have enough money to fulfill your dreams, brag, and if you have time or remember, maybe give your money away to some people who need it. With its reggae beat, it is sure to put you into a dream-like state.
23. A Hard Day's Night by the Beatles
| | |
| --- | --- |
| Genre | Pop Rock |
| Year Released | 1964 |
| Album | A Hard Day's Night |
"A Hard Day's Night" by the Beatles takes the listener through the journey of a tired worker at the end of their work day. Keeping the worker going is the idea that at the end of the workday, they will reunite with their lover for a good time. The song is from the album and movie of the same name and is one of the most well-known songs in the band's catalog.
Also Read: Great Songs with a Profession in the Title
24. Heigh Ho from Snow White
| | |
| --- | --- |
| Genre | Soundtrack |
| Year Released | 1938 |
| Album | Snow White and the Seven Dwarfs |
This classic is from the 1938 Disney cartoon "Snow White." "Heigh Ho" is the work song sung by the dwarfs as they finish up their work day mining diamonds and rubies and getting ready to journey home. The song has many comedic elements. While the song is all fun and games, it does set the tone for the characters in the movie as hardworking men who arrive home every day tired from a long work day.
25. Takin' Care of Business by Bachman-Turner Overdrive
| | |
| --- | --- |
| Genre | Blues Rock |
| Year Released | 1973 |
| Album | Bachman-Turner Overdrive II |
This fun and comedic song by Bachman-Turner Overdrive asks the listener to choose between life as a musician in a rock band or a business person who has a horrible commute and a long day working in the office.
The song begins by presenting the morning routine for the listener if they were a businessman. The singer then goes into the chorus, saying you can take care of business and also be self-employed. Yet, he also mentioned that it's not easy to get started as a musician, but once you are, it is an easy life. The song is fun and catchy and is the perfect song to walk to. This is simply one of those songs about hustling that you need to have on your playlist.
26. Manic Monday by the Bangles
| | |
| --- | --- |
| Genre | New Wave, Post Punk |
| Year Released | 1986 |
| Album | Different Light |
Sometimes you sleep in and realize you are going to be late for that really important meeting. "Manic Monday" takes you through that oh-so-common scenario that we all find ourselves in. First, you wake up late, then miss your train, and you have no excuse because you arrive too late. If only it was still Sunday.
This song was originally written by Prince and, according to rumor, given to the Bangles because of his romantic interest in guitarist Susanna Hoffs.
27. Shiftwork by Kenny Chesney (Feat. George Strait)
| | |
| --- | --- |
| Genre | Country |
| Year Released | 2007 |
| Album | Just Who I Am: Poets & Pirates |
"Shiftwork" explores the different types of shift-based jobs such as construction worker, convenience store clerk, gas attendant, and server. The song is extremely relatable to most people as the majority of working-class people have or currently work as a shift-worker. The jobs are hard, long, and demanding, and we all dream of a vacation away from that work!
28. Working Day and Night by Michael Jackson
| | |
| --- | --- |
| Genre | Disco, Funk |
| Year Released | 1979 |
| Album | Off the Wall |
Michael Jackson's "Working Day and Night" is one of the only non-singles he routinely performed on tour. The funk elements, including rhythm guitar and vocal percussion, help drive this song along, giving the listener the impression of movement as if you are walking next to Jackson as he performs. The song is about Jackson feeling that he is working harder in his relationship than his lady is, alluding that she must be cheating.
29. Hustle by P!nk
| | |
| --- | --- |
| Genre | Pop |
| Year Released | 2019 |
| Album | Hurts 2B Human |
"Hustle" by P!nk is about being in a relationship where the other person is playing emotional games. The style of this song is very different from P!nk's normal sound. In fact, it aligns more with artists such as Katy Perry or Demi Lovato. Yet, the simplicity of the song makes it catchy and powerful, motivating the listener to stand up for themselves and take charge.
30. Stronger by Kanye
| | |
| --- | --- |
| Genre | Hip Hop, electronica, Rap |
| Year Released | 2007 |
| Album | Graduation |
"Stronger" has a great refrain that is motivating and inspiring to anyone who is currently working the hustle. This refrain is a sample that was heavily produced and distorted but originally from Daft Punk. While the verses are a bit all over the place with context and general content, the production of the song pushes the listener to feel motivation and lets the hard times make them stronger.
31. Seven Nation Army by The White Stripes
| | |
| --- | --- |
| Genre | Alternative Rock, Garage Rock, Rock |
| Year Released | 2003 |
| Album | Elephant |
The next song on this list is about how gossip can explode into something bigger than words. "Seven Nation Army" implements vague and abstract lyrics to describe what goes on in the mind of those who hear gossip about themselves. Even those who rise to the top in their respective industries are subject to the dark realities of negative thoughts brought on by lies and rumors. In this context, the hustle is shaking the dark thoughts and toxic people around you and moving on.
32. Try Everything by Shakira
| | |
| --- | --- |
| Genre | Soundtrack, Pop |
| Year Released | 2016 |
| Album | Zootopia (Original Motion Picture Soundtrack) |
This next song on the list was written for the Feature Film "Zootopia," which is an animated movie about animals living and working in an urban hub. "Try Everything" is featured in the movie and was recorded by Shakira.
The song is about making mistakes and pushing past adversity to reach your goals and dreams. By working hard and learning from failures, you can accomplish anything. While the song was recorded by Shakira, one of the three writers of this song was Sia, whose influence can be heard in the pre-chorus of the song.
33. The Fire by The Roots (Feat. John Legend)
| | |
| --- | --- |
| Genre | Hip Hop, Rap, R&B |
| Year Released | 2010 |
| Album | How I Got Over |
One of the most powerful lines in this song is "You don't say good luck, you don't give up," meaning that overcoming adversity is a choice and an action to be taken rather than an experience to be witnessed. "The Fire" is a motivational song about keeping the flame burning inside no matter the difficult decisions that need to be made or where the treacherous path of life may lead you.
34. Lose Yourself by Eminem
| | |
| --- | --- |
| Genre | Rap |
| Year Released | 2002 |
| Album | 8 Mile |
"Lose Yourself" by Eminem was created for the movie "8 Mile", which was a semi-autobiographical film starring Eminem. The song has been argued as one of the best, if not greatest, rap songs of all times. This is most likely thanks to the lyrical storytelling from Eminem, along with the music that drives the song under its words. The song takes the listener through the struggles faced by the main character in the film and the power that is needed to overcome obstacles and find success in their career and life.
35. Working Girl by Cher
| | |
| --- | --- |
| Genre | Pop Rock, Rock |
| Year Released | 1987 |
| Album | Cher |
"Working Girl" is a classic 1980s power ballad. The story depicted is of a businesswoman working in a big skyscraper for a man who sexually harasses her at work. She is a woman working in a man's world.
Cher takes us through this woman's day and how at the end, as she walks in the rain, she can't remember why she puts herself through this day in and day out. While the ending is a bit hopeless, the epic composition of this song is perfect for any playlist about the hustle and working hard to make a living.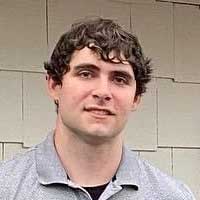 Hi, my name is Kevin and I'm from Butler, Pennsylvania. I've been obsessed with music and audio gear for as long as I can remember. I started this website to help people find professional advice related to a wide range of audio topics. We have a number of Audio Engineers on our team who have been designing and fixing audio gear for decades.