Whether it's with swords and shields or a war of words, fights and battles come in many different forms. Since fighting is such an intense topic, many songs about fighting and war have been written over the years.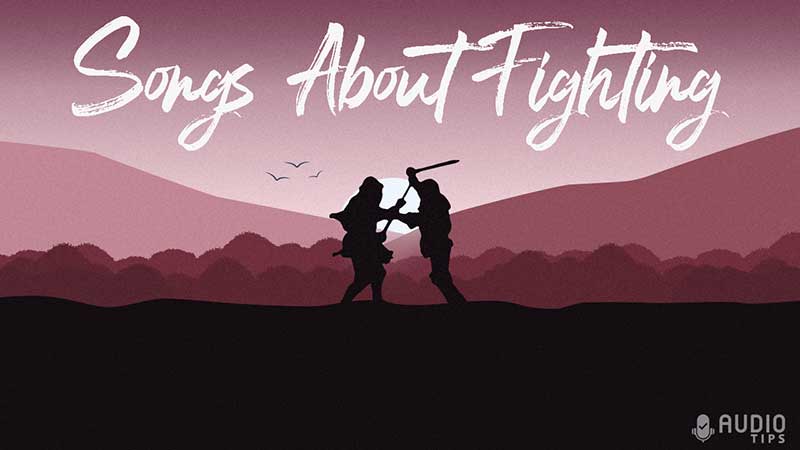 In this list, we'll highlight songs from across all music genres, so we're confident we'll find some songs you resonate with.
1. This is War by 30 Seconds to Mars
| | |
| --- | --- |
| Genre | Rock |
| Year Released | 2009 |
| Album | This Is War |
Jared Leto is known for more than his prowess on the silver screen. When he is not busy with roles like the Joker in "Suicide Squad," Leto is fronting the alternative rock group 30 Seconds to Mars. Taken from the 2009 album of the same name, "This Is War" calls for civilians to stand up and fight against war so that there can be peace. In effect, they are going to war against war which is an interesting concept. The song really explains how everyone is affected by the war, not just those in the military.
2. Eye of the Tiger by Survivor
| | |
| --- | --- |
| Genre | Hard Rock |
| Year Released | 1982 |
| Album | Eye of The Tiger |
It's 1983, and you have fought your way up the boxing ranks to become the world's heavyweight champion. You have riches and fame behind your wildest dreams, but you've lost your long-time trainer and your title. Only one song gets you ready to battle your way back to the top. And that is, of course, the iconic Eye of the Tiger. There aren't too many people in the world who haven't heard this track and even fewer who know it as the Rocky theme song. What is interesting about this song is the track didn't feature in the movie franchise till the third movie but blew up after it featured in the 1982 movie Rocky III. This one was a number 1 hit in the UK and US. This track is featured on almost every gym playlist, so it is the perfect song to get you ready for a battle inside the squared circle. This is one of the most famous songs about fighting for what you want of all time.
3. Times Like These by Foo Fighters
| | |
| --- | --- |
| Genre | Rock |
| Year Released | 2002 |
| Album | One by One |
Time Like These by Foo Fighters is a perfect song to listen to during tough times when you need to fight. Life has many cycles of ups and downs, and sometimes during the hard times, you learn what's important to you and really get perspective on life. Dave Grohl and the Foo Fighters are absolutely legendary, and this is one my my favorite songs they ever made. The song really makes you think and go back to the basics of what life is really about.
4. War Pigs by Black Sabbath
| | |
| --- | --- |
| Genre | Classic Rock |
| Year Released | 1970 |
| Album | Paranoid |
From Black Sabbath's 1970 album "Paranoid," Black Sabbath gave us an epic song known as "War Pigs." While they were not known for being a political band, Black Sabbath used this song to speak out against the Vietnam War.
This track gives us some insight into their views about that war and how politicians use war as a way to make money. This is clearly expressed when Ozzy Osbourne sings the lyrics, "Politicians hide themselves away. They only started the war. Why should they go out to fight? They leave that role to the poor."
5. Battle Born by Five Finger Death Punch
| | |
| --- | --- |
| Genre | Metal |
| Year Released | 2013 |
| Album | The Wrong Side of Heaven and the Righteous Side of Hell, Vol 2 |
Our next entry is from the ultra-popular metal band Five Finger Death Punch. Battle Born was part of their two-piece album The Wrong Side of Heaven and The Righteous Side of Hell. Five Finger Death Punch's frontman Ivan Moody has said this song was a product of his fight with emotional and physical fatigue from touring with the band. The message of the song is very strong, encouraging the listener to fight with everything they've got to achieve their dreams. To achieve those dreams, one has to become battle born, as Moody puts it. This is a great song in the band's discography and really shows their ability as musicians and songwriters by slowing things down from their usual hard and heavy style. Not that I am complaining about that hard and heavy style, I mean, why else would you listen to a band with a name like Five Finger Death Punch?
6. Never Say Never by Justin Bieber
| | |
| --- | --- |
| Genre | Pop |
| Year Released | 2010 |
| Album | My Worlds: The Collection |
Never Say Never is a throwback to Justin's early music career. The song is truly an inspiration and reminds us to fight for our dreams regardless of the circumstances. The song inspires the listener to keep getting up even if they've been knocked down. The song reminds us all to keep our confidence and believe in ourselves regardless of how hard the task in front of us seems. The song also implies that knowing that you'll never give up will give you the power to reach your destiny.
7. Fortunate Son by Creedence Clearwater Revival
| | |
| --- | --- |
| Genre | Classic Rock |
| Year Released | 1969 |
| Album | Willie and the Poor Boys |
John Fogerty and the rest of Creedence Clearwater Revival were well known for their outspoken views against the Vietnam War. The song "Fortunate Son" was a masterful glimpse into how the children of privileged means used their wealth to escape being drafted to fight in the Vietnam War. It also shows how patriotism can be conveniently forgotten when your country calls on you. This is best expressed in the opening lines "Some folks are born made to wave the flag. They're red, white, and blue. And when the band plays 'Hail to the Chief,' they point the cannon at you."
8. Love is a Battlefield by Pat Benatar
| | |
| --- | --- |
| Genre | Pop |
| Year Released | Live From Earth |
| Album | 1983 |
So I think it's time we put down the swords and shields and discuss the toughest battle there is in human existence, love. Pat Benatar's 1983's track Love is a Battlefield was a huge hit getting plenty of airtime on MTV back when MTV played nothing but music videos. The song also did really well commercially, hitting number 17 in the UK and number 5 in the US. The songwriters for this song were Mike Chapman and Holly Knight, who apparently were not impressed with what Pat Benatar did with the song. The pair of songwriters had written the piece as a ballad and did not expect Pat's high-tempo upbeat rendition. However, Mike and Holly had to admit that the end result was a major success. Not many songs use wartime imagery to describe heartbreak quite like Love is a Battlefield, so grab your leg warmers, get your Patrick Swayze on, and have yourself a boogie to this 80's hit.
9. Zombie by The Cranberries
| | |
| --- | --- |
| Genre | Alternative |
| Year Released | 1994 |
| Album | No Need To Argue |
"Zombie" is not your typical Cranberries song, but the point that it is trying to hammer home is not typical either. While her voice was usually quiet and reserved, Dolores O'Riordan's voice in this song was powerful and filled with conviction. The same can be said for the approach the Cranberries take to playing this song, which is harder and more aggressive than their usual restrained style. That's understandable, as the track was written as a tribute to the children who perished in the bombing of the Cheshire town of Warrington carried out by the Irish Republican Army.
10. Hero Of War by Rise Against
| | |
| --- | --- |
| Genre | Alternative Rock |
| Year Released | 2008 |
| Album | Appeal To Reason |
In 2008, Rise Against broke the mold of conventional heroism and patriotism with a glimpse into the ugly side of a war with the song "Hero Of War" from the album "Appeal To Reason." Set to the strum of an acoustic guitar, Tim McIlrath paints a vivid picture of a situation in which a soldier is forced to take a hostage and the atrocities that come along with the mission. The song begins with the narrator speaking to a military recruiter and ends with him suffering from PTSD due to the many horrific things he had to do throughout the Gulf War.
11. You Want a Battle? (Here's A War) By Bullet for my Valentine
| | |
| --- | --- |
| Genre | Metalcore |
| Year Released | 2015 |
| Album | Venom |
This high-tempo heavy metal track from the Welsh band Bullet For My Valentine screams battle, literally and metaphorically. This song from the 2015 Venom addresses a battle many kids find themselves in at some stage of their childhood, bullying. Matt Tuck, the lead singer of the band, admitted he himself was bullied as a child and wrote this song to address bullying and how it can happen to any one of us. This is most certainly a song for all you old scene kids out there from a great band.
12. Hands Held High by Linkin Park
| | |
| --- | --- |
| Genre | Rock |
| Year Released | 2007 |
| Album | Minutes To Midnight |
Linkin Park's frontmen Chester Bennington and Mike Shinoda are known for writing some of the most thought-provoking lyrics in alternative metal. The song "Hands Held High" is no exception. This song is not one of those traditional fighting songs. Instead, it's about Shinoda and Bennington's war against income inequality. They make this crystal clear with the lyrics, "'Cause I'm sick of being treated like I had before. Like it's stupid standing for what I'm standing for. Like this war's really just a different brand of war. Like it doesn't cater to the rich and abandons the poor." You'll most likely love this song if you're looking for songs about fighting back against the system and status quo.
13. Masters Of War by Bob Dylan
| | |
| --- | --- |
| Genre | Folk Rock |
| Year Released | 1963 |
| Album | The Freewheelin' Bob Dylan |
The Vietnam War had its fair share of critics. Perhaps none of those critics were more outspoken than the legendary Bob Dylan. Taken from the 1963 album "The Freewheelin' Bob Dylan," this song speaks to every aspect of war, from the factories that manufacture tanks and bomber jets to those who are reluctantly forced to serve, no matter what their views may be. This song also takes on the theory of politicians starting wars for profit. This is clearly evident in Dylan's classic lyrics, "You that done nothin' but build to destroy. You play with my world like it's your little toy."
14. Danger Line by Avenged Sevenfold
| | |
| --- | --- |
| Genre | Heavy Metal |
| Year Released | 2010 |
| Album | Nightmare |
"Danger Line" by Avenged Sevenfold was written from a unique perspective. The story is told by a person who has been wounded in battle. With his dying breath, he belts out the lyrics, "Now I find myself in my own blood. The damage done is far beyond repair. I never put my faith in up above, but now I'm hoping someone's there." Like many other soldiers, he leaves a family grieving at home, including a newborn baby. I think this song is meant to convey the message that there are many victims of war, not just the people in battle.
15. Disposable Heroes by Metallica
| | |
| --- | --- |
| Genre | Heavy Metal |
| Year Released | 1987 |
| Album | Master Of Puppets |
The 1986 thrash metal masterpiece "Master of Puppets" gave us many memorable moments, including the pummeling anti-war anthem, "Disposable Heroes." Throughout this song's eight-minute run time, Metallica pulls no punches when giving us their opinions on how soldiers are viewed as pawns by the United States military. James Hetfield sings about how young men are used and then discarded once they have served their purpose. Once they are no longer needed, soldiers are no longer cared for. This is evident in the verse "Soldier boy, made of clay. Now an empty shell. Twenty-one, only son, but he served us well."
16. War by Edwin Starr
| | |
| --- | --- |
| Genre | Funk |
| Year Released | 1970 |
| Album | War & Peace |
When you think of songs that protest the Vietnam War, "War" by Edwin Starr is probably the first song that comes to mind. That's because of the classic lyrics "War. What is it good for? Absolutely nothing." Never have I heard an opinion about the Vietnam War summed up so succinctly by one statement. However, this timeless classic makes much more of a statement than this one memorable line. Starr also touches on how he hates that war is started by guilty people in high places and then fought by innocent people of lesser means, who have nothing to do with war.
17. The Unknown Soldier by The Doors
| | |
| --- | --- |
| Genre | Classic Rock |
| Year Released | 1969 |
| Album | Wait for the Sun |
In 1968, The Doors released their third studio album "Waiting for the Sun." On that album was a song they wrote against the Vietnam War called "The Unknown Soldier." While the lyrics for this song are relatively tame today, they were fairly graphic for something that was released in the late 1960s. This song paints a vivid picture from the opening verse, which includes the lyrics, "Bullet strikes the helmet's head. And it's all over for the unknown soldier. It's all over." I would say that's an effective way to get the attention of anybody you want to hear your message.
18. Holiday by Green Day
| | |
| --- | --- |
| Genre | Punk |
| Year Released | 2004 |
| Album | American Idiot |
Green Day's entire 2004 concept album "American Idiot" was a statement on how they felt regarding the Gulf War and ex-president George W. Bush. Although, no song made such a blunt statement regarding the war as "Holiday." This song strongly expresses Green Day's opinion on how the United States government starts wars or other countries simply to take their oil. However, the song does offer a little hope for the future when Billie Joe Armstrong sings the lines, "Oh, I beg to dream and differ from the hollow lies. This is the dawning of the rest of our lives."
19. The Dogs Of War by Pink Floyd
| | |
| --- | --- |
| Genre | Classic Rock |
| Year Released | 1987 |
| Album | A Momentary Lapse of Reason |
Whether you prefer Pink Floyd with Syd Barrett on vocals, or if you think David Gilmour is the better singer, there's no doubt that both versions of Pink Floyd have always had something profound to say. On the 1987 album" A Momentary Lapse of Reason, in the song "The Dogs of War," they dive deeply into the subject of wars being started for financial gain. One example of this is when David Gilmour sings, "Invisible transfers, long distance calls, hollow laughter in marble halls. Steps have been taken, a silent uproar has unleashed the dogs of war."
20. Rooster by Alice In Chains
| | |
| --- | --- |
| Genre | Grunge |
| Year Released | 1992 |
| Album | Dirt |
The lyrics of this song were written as a tribute to lead guitarist Jerry Cantrell's father, whose nickname was "Rooster." Appearing on the 1992 album "Dirt," this song is about Cantrell's time in the United States Army in the Vietnam War. While he was off fighting, Jerry Jr. and his mother were home, waiting for him to return. This song was told from Jerry Cantrell Sr.'s perspective and the horrors he witnessed throughout the war. It also addresses how the soldiers were treated once they got home with the lyrics, "Walkin' tall machine gun man. They spit on me in my homeland."
21. Battle Belongs by Phil Wickham
| | |
| --- | --- |
| Genre | Christian |
| Year Released | 2020 |
| Album | Hymn of Heaven |
This powerful and uplifting worship song was released as part of Phil Wickham's 2020 album Hymn of Heaven. This track is deeply spiritual, with Phil spreading his message of positivity through his belief and faith. The message of the song is that God is greater than any battle we may face in life. Phil Wickham co-wrote this song with Brian Johnson after Johnson had been inspired by a praying hands tattoo. This, paired with Phil Wickham being inspired by his favorite bible verses, resulted in a song that has become popular in churches all over the United States. This is a great option if you're looking for Christian songs about battles.
22. Born In The USA by Bruce Springsteen
| | |
| --- | --- |
| Genre | Rock |
| Year Released | 1986 |
| Album | Born In The USA |
Bruce Springsteen knows how to tell a story, and that's exactly what he does with his 1986 smash hit "Born In the USA" from the album of the same name. This tune takes on the hard topic of how American soldiers were treated when they returned from the Vietnam War. However, rather than only mentioning social issues, The Boss also mentions how difficult it is for veterans to find employment after coming back home. Springsteen sold millions of records on a message that we needed to treat our veterans better, and we should all listen to what he had to say.
23. B.O.B. by Outkast
| | |
| --- | --- |
| Genre | Rap, Hip Hop |
| Year Released | 2000 |
| Album | Stankonia |
If you told me that I had to guess which group wrote a song about waging war against their haters, it would be Andre 3000 and Big Boi, also known as the rap duo Outkast. However, that's what the track "Bombs Over Baghdad" was about. Coming from the 2000 album "Stankonia," the group makes it known that they are not about to roll over and quit just to appease their enemies. Instead, they say that if you are going to come to them, you had better come prepared.
24. Courtesy Of The Red, White And Blue by Toby Keith
| | |
| --- | --- |
| Genre | Country |
| Year Released | 2002 |
| Album | Unleashed |
The attack on the World Trade Center on September 11th, 2001, ignited a patriotic passion inside Americans everywhere. Leave it to a country artist like Toby Keith to write a song pledging his allegiance to his country. One of my favorite parts of the song is when it gets relatively quiet, except for a guitar and Toby Keith's voice. He valiantly sings the lyrics at this point; "This big dog will fight when you rattle his cage, and you'll be sorry that you messed with The U.S. of A. Cause we'll put a boot in your ass. It's the American way."
25. One by Metallica
| | |
| --- | --- |
| Genre | Heavy Metal |
| Year Released | 1988 |
| Album | …And Justice For All |
Metallica flipped the metal community on its ear in 1988 with the release of the album "…And Justice For All" and "One." Although this was not Metallica's first song expressing their views on war, this song produced Metallica's first music video, which contained clips from the 1971 movie "Johnny Got His Gun." The song and the movie are about a young man who lost his arms and legs, his ability to speak and hear when he was wounded by an artillery shell in the first World War, and the life he suffers as a result.
Also Read: Songs Against War (Top Hits)
26. Sunday Bloody Sunday by U2
| | |
| --- | --- |
| Genre | Alternative Rock |
| Year Released | 1982 |
| Album | War |
On January 30th, 1972, UK soldiers shot 28 unarmed Irish people who were protesting Operation Demetrius. This became known as "Bloody Sunday." Leave it to the Irish rock band U2 to write a song about this atrocity that was good enough to make the whole world sit up and listen. In this song from their 1982 album "War," U2 points out that there aren't any winners in war with the lyrics, "And the battle's just begun. There are many lost, but tell me, who has won?" I believe there are no true winners anytime lives have to be lost.
27. Battleships by Daughtry
| | |
| --- | --- |
| Genre | Post-Grunge, Rock, Country Pop |
| Year Released | 2013 |
| Album | Baptized |
We go back to the battlefield of love with Daughtry's 2013 track Battleships. This country pop song is all about the ups and downs of a rocky relationship, comparing this couple to battleships. This is a track that was a big change of direction for the American five-piece who was really known for a post-grunge style of rock. However, this track from their fourth studio album, Baptized, saw the group experiment with more of a pop and country sound. Personally, I think this is a great track, and given the era, it was released in, I am surprised it didn't get more love. Nevertheless, this is one for all the country fans reading this who are ready to dip their toes in those post-grunge waters.
28. The Berserker at Stamford Bridge by Amon Amarth
| | |
| --- | --- |
| Genre | Viking Metal |
| Year Released | 2019 |
| Album | Berserker |
I don't know about you, but when I hear the word battle, I immediately think of the ancient Nordic warriors known as the Vikings. This particular song involves fighting and is an absolute Viking metal banger that tells the story of a giant Viking Berserker who single-handedly held up the English army at a narrow crossing with his trusty axe. Amon Amarth's frontman tells this story with his low guttural vocals. This song is about the battle of Stamford Bridge in England on 25 September 1066, in which the Vikings were finally defeated by the English soldiers. What could be more metal than a savage Viking Berserker's battle cries to the oncoming English soldiers?
29. Heavy Lies the Crown by Orange Goblin
| | |
| --- | --- |
| Genre | Stoner Metal |
| Year Released | 2014 |
| Album | Back From The Abyss |
From one epic Viking tale to another. Orange Goblin's 2014 track from their album Back from the Abyss is a truly epic-sounding rock song with talk of many Viking themes and folklore such as Valkyries, Odin's Ravens, and Valhalla, among others. The song is 6 minutes long, taking its time to tell the story of a young Viking King and the battles he faces. This track is a must for any fan of metal with slow heavy riffs. Listening to this truly epic track will make you feel like Ragnar Lodbrok as he sails into the shores of Cumbria to battle with whatever the four kingdoms have to throw at you.
30. 1916 by Motorhead
| | |
| --- | --- |
| Genre | Rock |
| Year Released | 1991 |
| Album | 1916 |
When you think Motorhead, you probably think of their iconic fast-paced playing and the gruff vocals of their legendary frontman Lemmy Kilmister. One of the band's lesser-known songs, 1916, slows down the pace to tell the story of the horrors that come with battle. Lemmy wrote this song after watching a TV show about the 1916 Battle of the Somme. The frontman was inspired by the story of an 88-year-old war veteran on the show describing how 19,000 Englishmen died in the battle. This emotional ballad is a great listen with the use of one of Lemmy's favorite instruments, the cello. This is paired with a marching drum beat, giving the track a real army vibe. This is definitely a powerful piece of music, not what you'd expect from British rockers.
31. Ogre Battle by Queen
| | |
| --- | --- |
| Genre | Classic Rock |
| Year Released | 1974 |
| Album | Queen II |
The most iconic Rock band of all time possibly went a little more metal on their 1974 album with Ogre Battle. Not only with heavier use of power cords but with fantasy lyrics, and as Eddie Munson showed us in Stranger Things, nothing goes hand in hand better than heavy metal music and fantasy. While this song isn't a commercial hit compared to some of Queen's other iconic songs, such as Bohemian Rhapsody and We Will Rock You, this track was unbelievably popular with fans during Queen's mid-70s live shows. The band had a super cool arrangement of smoke and lighting effects to go with the song. Freddie Mercury was well known for writing most of his music on piano; however, this one was written on a guitar at a time when the legendary vocalist explored different musical styles. I mean, this man could do it all musically, and this song is just another example.
32. Battlefield by Jordon Sparks
| | |
| --- | --- |
| Genre | Pop, RnB |
| Year Released | 2009 |
| Album | Battlefield |
This is a track for all the 90s babies reading this. This song was released as the lead single on the pop star's debut album of the same name and saw some great success in 2009. While you may think the title and themes of this song are very similar to Pat Benatar's Love is a Battlefield, the track pays homage to the 80s track with the line "why does love always feel like a battlefield". The season six American Idol winner even admitted she has been a fan of Benatar from a young age, and the fact the songs share similar titles is pure coincidence. This one is a fun throwback for anyone who grew up in that era.
33. Battle Cry by Imagine Dragons
| | |
| --- | --- |
| Genre | Rock |
| Year Released | 2014 |
| Album | Transformers: Age of Extinction |
So what have we got here? Basically, Imagine Dragons were asked to write a song as a theme tune for a movie where two groups of transforming robots battle. So yeah, we have got ourselves a battle song right here, ladies and gentlemen. The song was featured in Michael Bay's 2017 movie Transformers: Age of Extension, which is everything a movie soundtrack needs. The American group did an amazing job writing this song, as it just screams cinema. The track is dramatic with huge military-type drums that will have you ready for any battle life throws at you. Well, as long as it's not to fight transforming robots, it is more than a song you'll need for that battle.
34. Waterloo by ABBA
| | |
| --- | --- |
| Genre | Pop |
| Year Released | 1974 |
| Album | Waterloo |
Not only was ABBA's Waterloo the winning song of the 1974 Eurovision Song Contest, but the song is about battles. Now I know what you are thinking; there is no way this happy-sounding Swedish pop hit is about battle but hear me out. Waterloo is the place where Napoleon Bonaparte met his defeat during the Battle of Waterloo in 1815. The Swedish four-piece uses the battle as a metaphor for a woman who gives in and falls in love with a man. The man in this song is her "Waterloo," but unlike Napoleon, she has been defeated by love. The band found worldwide success soon after winning the Eurovision with this song going number 1 in 11 countries and was recorded in Swedish, English, German and French. You can say what you want about ABBA, but these Swedes had some real work ethic.
35. You Gotta Fight for Your Right To Party by The Beastie Boys
| | |
| --- | --- |
| Genre | Rap Rock |
| Year Released | 1986 |
| Album | Licensed to Ill |
Sometimes you've got to fight for your country, sometimes you've got to do battle for your king, and sometimes that battle is for your rights. And if you ask the Beastie Boys there is nothing as important as your right to party. This iconic track from the number 1 1986 album Licensed To Ill is everything fans have come to love about the Beastie Boys. Heavy guitar riffs and a chorus that is perfect for shouting along at the top of your lungs. For those of you that aren't so familiar with the Beastie Boys, this song is a must as it really put them on the map with the accompanying video being a hit on mid 80's MTV. And once you've finished with this track, go and listen to everything else these guys were one of the first groups to blend rap and hip hop together into one glorious anti-establishment cocktail.
36. Fight Song by Rachel Platten
| | |
| --- | --- |
| Genre | Pop |
| Year Released | 2014 |
| Album | Fight Song EP |
Not only is this an inspirational song about the internal battle many of us face in our heads daily, but the story of how Rachel Platten wrote this empowerment anthem is a movie-worthy story. The American singer often has said in interviews that Fight Song is the fruit of 12 years of hard work. After 12 years of pursuing a music career, Platten believed it was a make or break for her and was pretty close to giving it all up. However, she channeled all this energy into writing her Fight Song. This track took her from an unknown artist to duetting with Taylor Swift on stage. This has become one of those songs that is known by anybody who lived through 2014 as it got so much radio time. The track was everywhere, it was even used for Hillary Clinton's 2016 presidential campaign. I mean, someone needs to turn this story into a movie already.
37. The Battle of Evermore by Led Zeppelin
| | |
| --- | --- |
| Genre | Alternative, Indie |
| Year Released | 1971 |
| Album | Led Zeppelin 4 |
Led Zeppelin is a band that was well accustomed to writing a good battle song. What makes a Led Zeppelin battle song so much fun is there is often a lot of use of fantasy-type lyrics with talk of lands of ice and snow and a ton of Lord of The Rings references. However, Robert Plant's inspiration for the song The Battle of Evermore came from a book the singer read on Scottish history. This is the only Zeppelin song that was recorded with a guest vocalist. Sandy Denny from the British Folk group Fairpoint Convention was brought in after Plant felt he couldn't do the song justice as the solo narrator. The lyrics of this song are about the continuous fighting between night and day, which has been interpreted by many as the battle between good and evil. Nevertheless, The Battle of Evermore is an awesome track for its epic battle lyrics and all its Led Zeppelin musical goodness.
38. Good Fight by Unspoken
| | |
| --- | --- |
| Genre | Country |
| Year Released | 2014 |
| Album | Unspoken |
Let's keep this empowerment theme rolling with Unspokens' 2015 track Good Fight. Much like Fight Song, this is a track all about keeping your head up during the hard times and battling those inner demons. If you check out the YouTube comments on this song, it is full of inspirational stories of people who used this track to get them through some tough times. This is a great track to check out for anyone who likes country music and is a great example of what has given such a rise to country music lately. Much like a lot of Unspokens music, this is a real feel-good song, so get your day off to a great start and give this one a play, people.
39. Aces High by Iron Maiden
| | |
| --- | --- |
| Genre | Metal, Rock |
| Year Released | 1984 |
| Album | Powerslave |
This classic Iron Maiden track from their 1983 album Powerslave is every bit of 80's Metal as 80's Metal could get. Fast-paced guitars, Nico McBrian smashing those drums, and of course Bruce Dickinson's aka The Air Raid Siren's powerful and never-tiring vocals will bring battles to mind from that opening note. Bruce tells the story of an air battle from the viewpoint of a fighter jet pilot. Not only did this song reach number 20 on the British charts, but was featured in the 1986 movie Incident at Channel Q, which was about a war between metalheads and normies. And yes, that movie is every bit as good as it sounds. I mean, how could it not be with a track like this on the soundtrack?
40. Cold Harbor by The Outlaws
| | |
| --- | --- |
| Genre | Country |
| Year Released | 1986 |
| Album | Soldiers of Fortune |
This track tells the story of the Battle of Cold Harbor through a classic style of country music. The Outlaws' founding member Henry Paul is somewhat of an American Civil War history buff and really made sure this song was as historically accurate as possible. The result was a song he was particularly proud of, and he even calls it one of his favorite tracks. It is easy to see why when listening to this track. It is sung with a level of emotion that tells the story of the horrific battle in a way that gives the listener a real sense of how passionate Henry Paul is about both this song and the American Civil War.
41. Choose Your Battles by Katy Perry
| | |
| --- | --- |
| Genre | Pop |
| Year Released | 2013 |
| Album | Prism |
Katy Perry brings us another self-empowerment song as she describes a deteriorating relationship with a man she cannot seem to understand. This track from Perry's 2013 album Prism brings the battle vibes with tribal beats and marching band drums. Her amazing vocals are on full display as she battles her way through the battlefield of love, as did Jordan Sparks and Pat Benatar before her. The Californian singer has a bag full of great songs; this one is no exception.
42. Break Stuff by Limp Bizkit
| | |
| --- | --- |
| Genre | Nu Metal |
| Year Released | 1999 |
| Album | Significant Other |
If metal and fantasy go hand in hand, then what goes with battle? Rage, of course. No matter what the battle, there is often some rage involved, and if rage had a theme song, it would be Limp Bizkit's Break Stuff. This song is a genre-defining track for the Nu Metal genre. It would be hard to find someone who hasn't heard this one. Even more iconic than the song itself was the music video, which was directed by Limp Bizkit frontman Fred Durst. The video featured not only the band but the most popular 90 hip hop and rock acts like Eminem, Dr. Dre, Snoop Dogg, and Johnathan Davis. So turn that red cap backward and mosh out to Fred Durst as you do battle with one of those days.
Wrap Up:
That does it for this song list. Let us know if there are any great fighting songs that we missed in the comments below!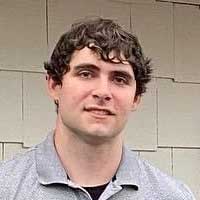 Hi, my name is Kevin and I'm from Butler, Pennsylvania. I've been obsessed with music and audio gear for as long as I can remember. I started this website to help people find professional advice related to a wide range of audio topics. We have a number of Audio Engineers on our team who have been designing and fixing audio gear for decades.