If the mountains are calling and you must go, be sure to bring this playlist along with you. It is jam-packed with songs about mountains that will leave you wanting to visit the various mountain ranges across America.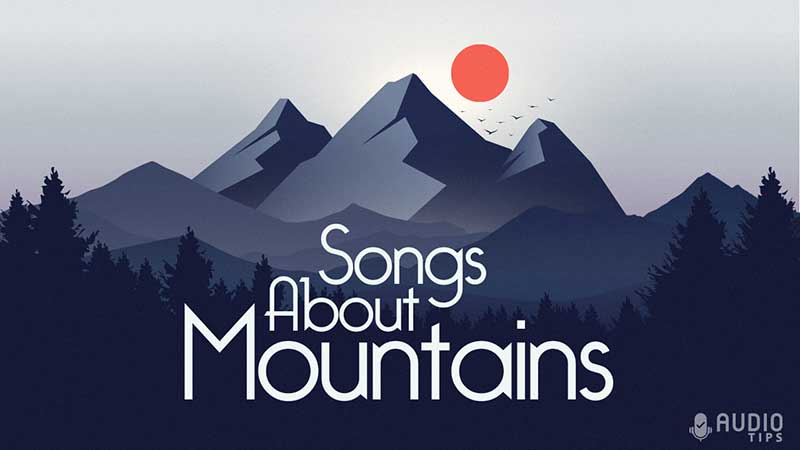 From tunes about life in the high country to overcoming life's seemingly mountainous obstacles, these songs are ready for you to revel in the rhythm, mood, and music of the mountains. We've also included songs from all genres of music, so we know you'll find songs that you love on the list below.
1. Rocky Mountain High by John Denver
| | |
| --- | --- |
| Genre | Folk Rock, Country Rock, Soft Rock |
| Year Released | 1972 |
| Album | Rocky Mountain High |
Legendary musician John Denver felt most alive amidst the grandeur of the Colorado Rocky Mountains. "Rocky Mountain High" tells the story of a man finding himself and making his home in Colorado's picturesque landscape. The introspective lyrics highlight John Denver's love of life and appreciation for nature. The vocal harmonies will stir your soul, and Denver's trademark acoustic guitar will pull at your heartstrings. The song fosters a peaceful, easy feeling and will leave you longing for good times with friends in the mountains. In 2007, "Rocky Mountain High" was adopted by the state legislature as one of only two official state songs of Colorado.
2. Mountain's Gonna Sing by Steep Canyon Rangers
| | |
| --- | --- |
| Genre | Bluegrass, Folk, Indie |
| Year Released | 2009 |
| Album | Deep in the Shade |
"Mountain's Gonna Sing" is about being inspired by one's natural environment and the lessons nature can teach us if we take the time to listen. The song suggests that although mountains are part of an ever-changing landscape, they remain largely resolute against the elements and outside forces. Written by the Grammy Award-winning bluegrass band, Steep Canyon Rangers, the song reminds us to find a silent strength to carry on through life's hardships. The band has had a strong following since its inception but gained wider exposure while collaborating with actor and banjo aficionado, Steve Martin.
3. Misty Mountain Hop by Led Zeppelin
| | |
| --- | --- |
| Genre | Rock, Hard Rock, Blues Rock |
| Year Released | 1971 |
| Album | Led Zeppelin IV |
"Misty Mountain Hop" was primarily inspired by the revolutionary spirit that captivated the chaotic world of 1968. Led Zeppelin wrote the song about a protest that occurred at Hyde Park in London. The lyrics allude to a confrontation between rebellious hippies and the authorities. The song contains a single reference to the mythical "misty mountains" of J.R.R. Tolkien's epic novel, The Lord of the Rings. In the last verse, Robert Plant sings about escaping the pressures of society and finding peace in the tranquil mountains.
4. You Gave Me a Mountain by Elvis Presley
| | |
| --- | --- |
| Genre | Rock, Country, Gospel, Blues |
| Year Released | 1973 |
| Album | Aloha From Hawaii Via Satellite |
"You Gave Me a Mountain" was written by country singer Marty Robbins in 1968. Frankie Laine released his cover of the song the following year and saw his version climb to number 24 on Billboard's Hot 100 list. Elvis never recorded the song in the studio, but a live recording was featured on 15 of Presley's albums over the years. The lyrics tell the story of a man that feels he is facing the toughest adversity of his life and compares his struggles to the difficulty of climbing a mountain. He laments that losing his own child is his biggest struggle yet. Elvis's soulful voice accentuates the song's powerful yet somber lyrics.
5. The Climb by Miley Cyrus
| | |
| --- | --- |
| Genre | Country Pop, Adult Contemporary |
| Year Released | 2009 |
| Album | Hannah Montana: The Movie |
Miley Cyrus was just 16 years old when "The Climb" was released and became her first number 1 single to top the charts. The song was certified 4x Multi-Platinum by the Recording Industry Association of America. The lyrics are about overcoming obstacles along one's journey in life. It compares life's struggles to climbing a mountain, which may seem daunting or even impossible at times. But it's not about reaching the destination but rather enjoying the good times and learning from the bad times.
6. Ain't No Mountain High Enough by Marvin Gaye and Tammi Terrell
| | |
| --- | --- |
| Genre | Pop, Soul |
| Year Released | 1967 |
| Album | United |
"Ain't No Mountain High Enough" is an incredibly powerful song about love having no boundaries. The lyrics speak of a love so strong that "there ain't no mountain high enough" or any other obstacle that will keep the two lovers from each other. The legendary husband-and-wife duo Nikolas Ashford and Valerie Simpson wrote the song. It was the "golden egg" that got them in with Motown Records and helped propel the two into the Songwriters Hall of Fame. The song first became a hit when recorded as a duet by the "Prince of Soul" Marvin Gaye and Tammi Terrell.
7. Fire on the Mountain by Marshall Tucker Band
| | |
| --- | --- |
| Genre | Country Rock, Southern Rock |
| Year Released | 1975 |
| Album | Searchin' for a Rainbow |
"Fire on the Mountain" was a song that George McCorkle of The Marshall Tucker Band originally wrote for his friend Charlie Daniels. Daniels nixed the song for his album but played a mean fiddle when The Marshall Tucker Band decided to record it. The lyrics tell the story of a family that has traveled from the Carolinas with dreams of finding gold in the mountains of California. Sadly, instead of getting rich, all they found was trouble, loss, and heartbreak. The song features southern and country rock elements, complete with a fiddle and steel guitar. The instrument that stands out the most is the flute and its enchanting expression during the song's bridge.
8. Remember the Mountain Bed by Billy Bragg and Wilco
| | |
| --- | --- |
| Genre | Folk Rock, Americana |
| Year Released | 2000 |
| Album | Mermaid Avenue Vol. II |
Billy Bragg and Jeffy Tweedy from the band Wilco teamed up to produce several albums full of previously unpublished lyrics and poems written by the infamous American folk musician Woody Guthrie. "Remember the Mountain Bed" is a moving song that brings some of Guthrie's best lyrics to life. Jeff Tweedy's voice sounds vulnerable and lends sincerity to Guthrie's poetic words. The song is about love, loss, and the cycles of life. It is filled with pastoral images of nature juxtaposed with the bittersweet journey of love in one's life.
9. Mountain at My Gates by Foals
| | |
| --- | --- |
| Genre | Indie Rock, Alternative Rock |
| Year Released | 2015 |
| Album | What Went Down |
"Mountain at my Gates" is an alternative rock song by the Oxford-based British rock band, Foals. Lead singer and guitarist Yannis Philippakis said he wrote the song around the central image of a mountain, with no preconceived notion of its lyrical direction. The lyrics came to him all at the moment, fully immersed in a flow state. Featured in the EA Sports video game FIFA 16, it went on to top Billboard's US Alternative Airplay chart. The band teamed up with brilliant music video director, Nabil Elderkin, to bring viewers an epic interactive video for the song. GoPro cameras and a spherical Virtual Reality technology allow viewers to actually look around the video as Foals performs their hit song.
10. High on a Mountain Top by Loretta Lynn
| | |
| --- | --- |
| Genre | Country |
| Year Released | 2004 |
| Album | Van Lear Rose |
"High on a Mountain Top" is from Loretta Lynn's critically acclaimed and award-winning album, Van Lear Rose. Lynn recorded the song and her entire album with producer Jack White of the White Stripes. White contributed greatly to the album as his production style and talents as a multi-instrumentalist complements Loretta's down-home country sound and pastoral lyrics. The lyrics describe how life is better up in the mountains where life is "simple and real." Loretta sings, "high on a mountain top, we live, we love, and we laugh a lot."
11. Rocky Mountain Way by Joe Walsh
| | |
| --- | --- |
| Genre | Rock, Blues Rock |
| Year Released | 1973 |
| Album | The Smoker You Drink, the Player You Get |
In "Rocky Mountain Way," Joe Walsh uses a talk box's highly expressive and unique sound to create groovy guitar sounds. The same audio effect is featured in some of the greatest rock songs ever recorded, including Aerosmith's "Sweet Emotion" and Bon Jovi's "Livin' on a Prayer." In addition to layering several guitars on the recording, Walsh used the talk box to blend his voice and guitar into one distinct sound. The lyrics are open to interpretation, but Joe Walsh wrote the song primarily about living his best life among the rugged beauty of the Rocky Mountains after relocating to Colorado from Ohio. This is one of my personal favorite songs about mountains.
12. Fire on the Mountain by Grateful Dead
| | |
| --- | --- |
| Genre | Rock |
| Year Released | 1978 |
| Album | Shakedown Street |
A staple at hundreds of Grateful Dead concerts, "Fire on the Mountain" regularly evolved into lengthy jam sessions that would showcase the band's characteristic improvisational music. According to lyricist Robert Hunter, wildfires were burning in the hills near the recording studio where he and Mickey Hart created the song. Hunter claims the song was written in "heated inspiration" with fear of the fires' potential approach. The lyrics are both literal and figurative. They imply that once you give something all that you've got, it may be time to move on, lest you burn out, like fire on a mountain.
13. The Big Rock Candy Mountains by Harry McClintock
| | |
| --- | --- |
| Genre | Country Folk |
| Year Released | 1928 |
| Album | The Big Rock Candy Mountains |
The song is written by Harry "Haywire Mac" McClintock about a fantastical paradise for vagabonds, known as the Big Rock Candy Mountains. McClintock was a wanderer and infatuated with railroading and the hobo lifestyle. The song was released just before the Great Depression and the Dust Bowl, when work was scarce. Many people hitched rides on the newly-constructed railroads and traveled across the country looking for work anywhere they could find it. The song was revived and reached a wider audience when it was featured in the opening credits of the award-winning film "O Brother Where Art Thou."
14. Sing to the Mountain by Elephant Revival
| | |
| --- | --- |
| Genre | Folk, Bluegrass, Indie Rock |
| Year Released | 2015 |
| Album | Sands of Now (Live at the Boulder Theater) |
"Sing to the Mountain" by Elephant Revival is a rare gem of folky, enchanted bluegrass music. The band is from Nederland, Colorado, located in the foothills of the Colorado Rockies. Their town's motto is "Life Is Better Up Here." The lyrics to this song embody that motto. They are about enjoying life and doing what makes you happy, like singing to the mountain. The song is complete with a call and response from the audience that will have you howlin' along. This is a great song if you're looking for songs with mountains in the lyrics.
15. Mountain Music by Alabama
| | |
| --- | --- |
| Genre | Country Rock, Southern Rock |
| Year Released | 1982 |
| Album | Mountain Music |
The same week "Mountain Music" topped Billboard's Hot Country Singles chart, Alabama was named the Top Vocal Group and Entertainer of the Year by the Academy of Country Music. The song took lead singer Randy Owen three years to write. It was worth the wait, though, as the song was undoubtedly a major contributing factor to him later being inducted into the Musicians Hall of Fame and Museum. The lyrics speak of mountain music as coming from the heart, with "lots of feeling." It's full of nostalgia for the simpler, feel-good tunes of times past.
16. The Mountains Win Again by Blues Traveler
| | |
| --- | --- |
| Genre | Blues Rock, Alternative Rock |
| Year Released | 1994 |
| Album | Four |
The Blues Traveler album that "The Mountains Win Again" was released on had two top-10 singles in consecutive years. The song features the smooth vocals and brilliant harmonica shredding of John Popper. Popper was a huge fan of The Blues Brothers, and John Belushi in particular inspired him to start playing the harmonica. Warren Haynes of the Allman Brothers makes an appearance on the record, playing the slide guitar. The song is about a relationship with challenges or mountains to overcome.
17. You Raise Me Up by Josh Groban
| | |
| --- | --- |
| Genre | Easy Listening, Adult Contemporary |
| Year Released | 2003 |
| Album | Closer |
In 2004, Josh Groban's cover of "You Raise Me Up" spent six weeks at number 1 on Billboard's Adult Contemporary Chart. The song was originally written by Brendan Graham and Rolf Lovland of Secret Garden. From performing at Super Bowl XXXVIII to Orpah and Ellen, Groban's version brought the song international exposure. It has since been covered extensively by artists all around the world. The song's orchestral arrangement is uplifting, and the lyrics are inspiring. The song is about being the best version of yourself, with a little motivation from someone that believes in you.
18. My Proud Mountains by Townes Van Zandt
| | |
| --- | --- |
| Genre | Country, Folk |
| Year Released | 2005 |
| Album | Our Mother the Mountain |
"My Proud Mountains" was written by one of the most influential American singer-songwriters, Townes Van Zandt. Townes' family moved to Boulder, Colorado, when he was 14, and his time spent there near the Rocky Mountains profoundly impacted him. The lyrics describe the beauty of the natural landscape's rivers, mountains, and canyons. Despite being born elsewhere and moving away when he was still young, Townes describes Colorado as his home, "with her proud mountains tall." Townes Van Zandt has had his songs recorded by legends like Bob Dylan, Norah Jones, and Emmylou Harris, among many others.
19. Wild Mountain Honey by Steve Miller Band
| | |
| --- | --- |
| Genre | Blues Rock |
| Year Released | 1976 |
| Album | Fly Like an Eagle |
"Wild Mountain Honey" is a song about focusing on one's home life, family, and the environment, rather than chasing money and fame. The song was written by Steve McCarty while he was staying at a cabin in Northern California. He was surrounded by giant sequoia trees and felt inspired by nature when he wrote the lyrics in about five minutes. McCarty says the words came to him as if he were being channeled. It took him another two years to compose the music, which features numerous eclectic instruments like an oboe, cello, violin, and clarinet. The song juxtaposes working all the time and being absent from family with the priceless memories that can be made together.
20. Tiger Mountain Peasant Song by Fleet Foxes
| | |
| --- | --- |
| Genre | Indie Folk, Folk Rock |
| Year Released | 2008 |
| Album | Fleet Foxes |
"Tiger Mountain Peasant Song" was written by Robin Pecknold of the Fleet Foxes while thinking about his grandfather, that had recently passed. The song is a rumination on life, mortality, and death. The lyrics create great images of wanderers passing through forests in the cold mountain air. The music composition includes quaint and haunting melodies, complemented by a captivating blend of harmonies. The song isn't as catchy as others, but it has received considerable attention as the album it is on was named Billboard's Critic's Choice Album of the Year.
21. Fallin' by Dispatch
| | |
| --- | --- |
| Genre | Indie Folk, Jam Band, Roots Rock |
| Year Released | 2004 |
| Album | All Points Bulletin |
In the summer of 2004, Dispatch played a free live concert in Boston for a crowd of over 110,000 people. "Fallin'" was released on the live album, All Points Bulletin, recorded at the legendary performance. Before rocking out, the band dedicated the song to all their Colorado fans. They sing, "Fallin', I am fallin' down the mountain, once again." Former member of the band, Pete Francis, said of the epic day that he "really thought we were going to float away into Boston's beautiful blue sky."
22. Colonel Forbin's Ascent by Phish
| | |
| --- | --- |
| Genre | Rock, Psychedelic Rock |
| Year Released | 2006 |
| Album | Colorado '88 |
The song takes place in the fictional universe of Gamehendge, which was created by the lead guitarist of Phish, Trey Anastasio. It tells the story of a retired colonel's adventure to the top of a mythical mountain, where he goes to ask the Supreme God of the Sky for help finding a book he's been in search of. The song is considered a fan favorite and often displays Phish's proclivity to enter into lengthy, improvisational jams.
23. Back on the Mountain by Ray LaMontagne
| | |
| --- | --- |
| Genre | Folk Rock, Folk Blues |
| Year Released | 2001 |
| Album | Acre of Land |
"Back on the Mountain" was released on one of Ray LaMontagne's earliest albums, well before he gained national exposure. The prominent use of a harmonica gives the song a soulful sound as Ray sings about getting back on the mountain to the things that make him happy. LaMontagne was working at a shoe factory when he heard the Steven Stills song, "Treetop Flyer" and was so inspired he decided to quit his job and pursue a career in music. As far as songs with mountain in the title, this is one I have on a lot of my playlists.
24. Wild Mountain Thyme by The Petersens
| | |
| --- | --- |
| Genre | Bluegrass, Folk, American Roots |
| Year Released | 2022 |
| Album | Unreleased |
"Wild Mountain Thyme" is a song that traces its earliest roots to Ireland and Scotland. First adapted into a song by Francis McPeake, the lyrics date back to the early 1800s. The song is about picking wild thyme among the purple heather in a Scottish town overlooked by the dramatic mountain terrain. The song has been covered extensively, from Bob Dylan to Van Morrison. The Petersens, a family band from Branson, Missouri, released a wonderful version of the song they learned while touring Ireland.
25. Mountain Top by Built to Spill
| | |
| --- | --- |
| Genre | Indie Rock, Alternative Rock |
| Year Released | 2020 |
| Album | Built to Spill Plays the Songs of Daniel Johnston |
Originally written by singer-songwriter Daniel Johnston, "Mountain Top" is a soft, melodic rock song about spending time contemplating life while high on top of a mountain. Boise-based indie rock band Built to Spill recorded their version of the song for a tribute album they made to honor Daniel Johnston. Their cover is more wistful and subtle than the original. The music video fittingly takes place on a mountain top and was directed by Zach Gayne and animated by Tomoko Uryu.
26. Mountain Sound by Of Monsters and Men
| | |
| --- | --- |
| Genre | Indie Folk, Indie Pop |
| Year Released | 2012 |
| Album | My Head is an Animal |
"Mountain Sound" is the second single released by Of Monsters and Men from their album My Head is an Animal. The band filmed the music video for the song at a festival in their native home of Iceland. The song is catchy, with enchanting harmonies. It enjoyed commercial success and was certified Platinum by the Recording Industry Association of America. The band later released an animated lyric video for the song, featuring wild horses running through horse-shaped snow-capped mountains.
27. Climb Ev'ry Mountain by Barbra Streisand (featuring Jamie Foxx)
| | |
| --- | --- |
| Genre | Traditional Pop, Show Tunes |
| Year Released | 2016 |
| Album | Encore: Movie Partners Sing Broadway |
The incomparable Barbra Streisand and Jamie Foxx teamed up for one of the best duets you will hear for their performance of the Sound of Music classic, "Climb Ev'ry Mountain." Foxx's soulful voice blends perfectly with Streisand's distinguished vocal expression. The lyrics are inspirational and speak of taking chances and risks in life. They sing about not shying away from adversity but rather having faith in yourself and putting in the effort to climb every mountain in pursuit of your dreams. This is another song with mountains in the lyrics that I really like.
28. There is a Mountain by Donovan
| | |
| --- | --- |
| Genre | Psychedelic Pop, Folk Rock |
| Year Released | 1969 |
| Album | Donovan's Greatest Hits |
"There is a Mountain" was written by British singer-songwriter Donovan. It peaked at number 11 on Billboard's Hot 100. The lyrics reference a saying by famous Zen Buddhist monk, Qingyuan Xingsi. Donovan sings his understanding of the three stages of dharma or laws of the universe. At first, he sees mountains as mountains and rivers as rivers. Once he gained a more profound understanding and knowledge of the substance of the mountains, they were no longer just mountains. Finally, at the last stage, he sees them again as mountains.
29. Landslide by Fleetwood Mac
| | |
| --- | --- |
| Genre | Soft Rock, Folk Rock, Blues Rock |
| Year Released | 1975 |
| Album | Fleetwood Mac |
One of the most beautiful songs about reflecting on growing older, "Landslide," was written by Stevie Nicks before she ever joined Fleetwood Mac. The song was never released as a single, but it saw a lot of exposure as it was included on the band's 7x Multi-Platinum self-titled album. Rolling Stone magazine ranked the song #163 on their list of the 500 Greatest Songs of All Time. The Dixie Chicks recorded and released a cover of "Landslide," and their version actually achieved greater commercial success than the original.
30. Voodoo Child (Slight Return) by The Jimi Hendrix Experience
| | |
| --- | --- |
| Genre | Rock, Blues Rock |
| Year Released | 1968 |
| Album | Electric Ladyland |
Considered one of the greatest expressions of the electric guitar, "Voodoo Child (Slight Return)" features Jimi Hendrix at the height of his improvisational guitar-shredding mastery. The song is one of Hendrix's most popular tunes and has influenced countless musicians. The lyrics refer to him changing music and society through his guitar virtuosity. When Hendrix sings about standing up next to a mountain and chopping it down with the edge of his hand, he is really saying that he will move mountains with his music. The mountain is a metaphor for society and the way things are currently. Hendrix wields his guitar like an ax and is set to destroy conventional notions of music and create a new world through rock and roll.
31. Upward Over the Mountain by Iron & Wine
| | |
| --- | --- |
| Genre | Indie Rock |
| Year Released | 2002 |
| Album | The Creek Drank the Cradle |
"Upward Over the Mountain" was written by Sam Beam and released on the debut album of his band Iron & Wine. It features the slow, quiet, pleasant lo-fi sound of an acoustic guitar and a peaceful melody. The lyrics are a beautiful and poignant reflection on the mother/son relationship. Sam Beam sings that sons are like birds, leaving the protective nest of their mother and "flying upward over the mountain." He is assuring his mother that he has matured and is capable of setting out on his own.
Wrap Up:
That does it for this article. If you know of any great songs that you feel we should add to this list let us know in the comments below.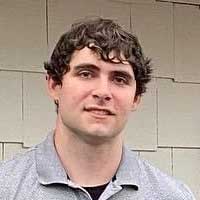 Hi, my name is Kevin and I'm from Butler, Pennsylvania. I've been obsessed with music and audio gear for as long as I can remember. I started this website to help people find professional advice related to a wide range of audio topics. We have a number of Audio Engineers on our team who have been designing and fixing audio gear for decades.