Relationships are complex, ever-changing, and highly unpredictable forces that keep us all connected. While many songs about staying together through hard times explore romantic relationships, there are also relationships in life, such as those between a parent and child or platonic relationships between friends.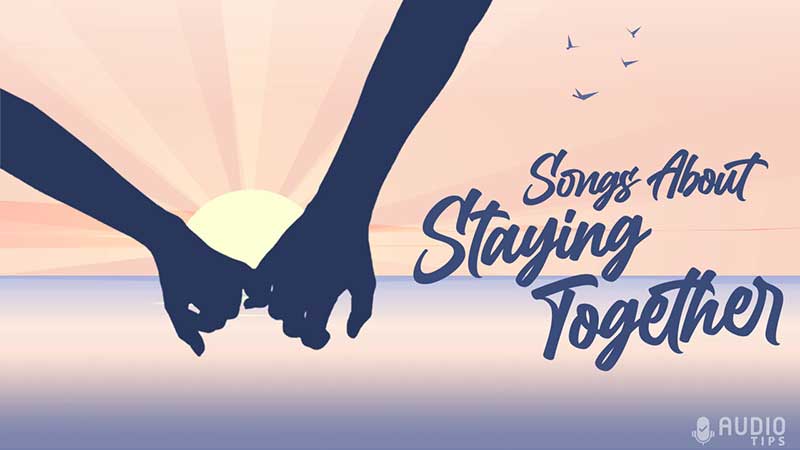 Some relationships stay together through shared pain, love, or even by force from one side of the pair. On the list below, we have made sure to include songs from a variety of different genres so we're confident you'll find songs that resonate with you and your situation.
1. Stay With Me by Sam Smith
| | |
| --- | --- |
| Genre | Soul |
| Year Released | 2014 |
| Album | In the Lonely Hour |
Sam Smith's famous "Stay With Me" is about the morning after a one-night stand. Even though he should let the feelings go, as the night is over, he just wants to keep that connection with his lover for a little while longer.
The gospel edge of this song helps drive the emotional meaning behind the lyrics. With a soulful choir backing him up, Smith finds the humanity and heartache in a situation that would normally just be acknowledged in passing. While most won't share this vulnerability, Smith pleads for his lover to stay with him for longer than just one night.
2. Stay by Rihanna (Feat. Mikky Ekko)
| | |
| --- | --- |
| Genre | Pop, R&B |
| Year Released | 2012 |
| Album | Unapologetic |
"Stay" is a song that explores a relationship from two perspectives. There is an abstract story told with Ekko and Rihanna trading the verses back and forth. It can be assumed that this conversion is happening in their heads, but they are thinking the same thing. They both are ready to take their relationship to the next level, even though their conversations out loud go around the issue without addressing it head-on.
By using two vocalists, these abstract lyrics become more clear that they are feelings shared between the two people. Otherwise, the lyrics would assume that the feelings of wanting to stay together are one-sided.
3. Wonderful Tonight by Eric Clapton
| | |
| --- | --- |
| Genre | Soft Rock |
| Year Released | 1977 |
| Album | Slowhand |
While some relationships and marriages may fizzle out and lose their passion, this song by Eric Clapton describes a couple's rather mundane night out. The evening starts with them getting ready to go to a party, then attending the party, and then going home for the night. However, at each phase of the evening, the couple finds a moment in time to acknowledge the other person, describing them as "Wonderful".
This simple melody, paired with rather simple and classy lyrics, helps portray a seasoned marriage that is still filled with love and respect, who are happy that the other simply exists.
4. Stay or Leave by Dave Matthews
| | |
| --- | --- |
| Genre | Rock |
| Year Released | 2003 |
| Album | Some Devil |
The next song on this list addresses whether or not a couple can stay together at the climax of an argument. Knowing that the relationship has morphed from a happy and stable one to a relationship filled with resentment and regret, Matthews states that his partner needs to decide if they will "stay or leave."
The song is a commentary on when a relationship is already over, but the people in it don't know it yet and don't want to let go of one another. If they stay together, there is no way of knowing if they will survive.
5. Thinking Out Loud by Ed Sheeran
| | |
| --- | --- |
| Genre | Pop, R&B, Soul |
| Year Released | 2014 |
| Album | × |
Ed Sheeran has a long catalog of songs that cover many different topics. However, he is best known for his songs about relationships and love. "Thinking Out Loud" is one of his most famous, having been the highest-charted single in Sheeran's career until the release of "Shape of You."
"Thinking Out Loud" is presented as a stream-of-consciousness narrative in which Sheeran talks about all the ways someone can fall in love, the way he fell in love, and how, ultimately, love is found in all places; it's just about timing.
6. Just The Way You Are by Bruno Mars
| | |
| --- | --- |
| Genre | Pop, R&B |
| Year Released | 2010 |
| Album | Doo-Wops and Hooligans |
"Doo-Wops and Hooligans" is a great album for the theme of "staying together," which features hits such as "Grenade" and "Marry You", which also share the theme.
"Just The Way You Are" is a song about acceptance. In this song, Mars lists his girl's attributes and all the ways they make her perfect, even if she doesn't believe it for herself. It is truly a heartwarming R&B song that will make you cry over its sweetness.
7. Marry Me by Train
| | |
| --- | --- |
| Genre | Pop |
| Year Released | 2009 |
| Album | Save Me, San Francisco |
This song is about the ultimate choice that keeps a couple together, marriage. "Marry Me" has deceptive and cleverly written lyrics.
From the song's start and its title, the listener assumes that this song is about a man proposing to his girlfriend. However, it is not apparent that he is saying these words in his mind until the end of the first chorus as he gets up the nerve to talk to a woman at a coffee shop for the first time.
The imagery of the daydream the narrator creates of the wedding with a woman he has yet to say hello to is captivating in his poetic lyrics, coupled with a calm reverence in the melody and orchestration of the song.
8. Tennessee Whiskey by Chris Stapleton
| | |
| --- | --- |
| Genre | Country |
| Year Released | 2015 |
| Album | Traveller |
"Tennessee Whiskey" by Chris Stapleton uses vocal gymnastics to proclaim how love saved his life. The story begins with a man singing about how whiskey was his first love, but once true love came along, his vice was replaced by her.
The song lyrics are clever, especially in the chorus, as it uses substances and alcohol to describe love as his new addiction. Some examples used in the song are strawberry wine, brandy, marijuana, and, of course, the smooth Tennessee whiskey. This play on words helps draw a parallel to how his lonely self drank whiskey to cope, and now he no longer is dependent on it because he has found love.
9. I Won't Let You Go by Rascal Flatts
| | |
| --- | --- |
| Genre | Country |
| Year Released | 2010 |
| Album | Nothing Like This |
Rascal Flatts is known for their bittersweet narrative storytelling in their ballads, and "I Won't Let You Go" is no exception. What is smart about the writing in this song is that they use general lyrics to be relatable to any situation and in many forms of relationships.
This song begins with the narrator presenting the person they are speaking with the problems this person is facing or is about to face. However, the chorus reassures this person that he will stay with them, no matter what they must face. Eventually, the melody grows slowly in pitch until LeVox is belting out promises on high G sharps.
10. Sway by Dean Martin
| | |
| --- | --- |
| Genre | Traditional Pop, Latin |
| Year Released | 1954 |
| Album | N/A |
Originally titled "Quien Sera," this song was written by Latino composer Pablo Beltran Ruiz in 1953 and later recorded as a single by Dean Martin.
The musicality Martin puts behind his vocals by using vocal slides captures this picture of a couple dancing and swaying on the dance floor together. The lyrics explore the narrator's need to dance with this perfect woman and to stay in this moment on the dance floor for as long as possible.
Despite the song being a Latin composition, Martin's vocals are a product of the crooning age in popular music, which cuts through the Latin flair created by its original writer.
11. The Time of My Life by Bill Medley and Jennifer Warnes
| | |
| --- | --- |
| Genre | Soft Rock |
| Year Released | 1987 |
| Album | Dirty Dancing: Original Soundtrack from the Vestron Motion Picture |
This famous hit from the movie "Dirty Dancing" has inspired many wannabes and professional dancers to pick up their dance partners in the air and do "THE lift." "The Time of My Life" is a duet performed by Bill Medley and Jennifer Warnes that mimics the narrative of the movie's plot.
Medley's deep, soulful voice pairs with Warnes's soft and high tone, creating a magically '80s power ballad of sorts. The loving lyrics and driving orchestration inspire the listener to get up, move to this grand finale, and celebrate being with someone at the perfect time.
12. Million Reasons by Lady Gaga
| | |
| --- | --- |
| Genre | Pop, Soul |
| Year Released | 2016 |
| Album | Joanne |
In most relationships, there are problems big and small. Because of this, compromises and sacrifices are made for the good of both parties. However, sometimes these sacrifices can create resentment or create further problems.
The song "Million Reasons" explores what happens when those problems overshadow the good parts of the relationship and how finding just one reason to stay together can help bring the love back to the forefront of the relationship. No matter how many reasons there may be to quit the relationship, just one good reason can shift the perspective and save the relationship.
13. Can't Help Falling in Love by Elvis Presley
| | |
| --- | --- |
| Genre | Blues |
| Year Released | 1961 |
| Album | Blue Hawaii |
The next song on this list has been covered by some of the most legendary singers in the business, most likely because of its simple composition and captivating lyrics. However, Elvis Presley's version has the coolness and vocal twang that won over the hearts of millions.
A part of Presley's vocal stylings, the slow and drawn-out melody line creates this sensual and seductive feel to the song. The first direct sentence in the song comes in the bridge, where the melody rises in pitch and speeds up slightly, where the lyrics reveal that the decision has been made already that he will stay with his love.
14. One More Night by Maroon 5
| | |
| --- | --- |
| Genre | Pop |
| Year Released | 2012 |
| Album | Overexposed |
Unlike many of the songs on this list, "One More Night" is about a man who doesn't want to stay with his partner but keeps being pulled back into the toxic relationship and is almost forced to stay together.
It is clear from the lyrics that the couple is no longer in love and only using each other physically, but that beyond the love being gone from the relationship, the couple is verbally abusive to each other. But in this case, as the song states, sometimes you stay together for physical needs rather than listening to your brain.
15. Should I Stay or Should I Go by The Clash
| | |
| --- | --- |
| Genre | Punk |
| Year Released | 1981 |
| Album | Combat Rock |
"Should I Stay or Should I Go" poses the question and main theme of this song right in its title. This song by The Clash is set in the context of a man giving his girl an ultimatum. She is treating him unfairly and going back and forth with her emotions and actions. Therefore, if she keeps this up, he will leave. The title question is then thrust in front of her, making it her decision whether she keeps acting in this irrational way or if it's time for the relationship to end.
A fun fact about this song is the use of Spanish in the backing vocals at the end of this song. It would seem there is no reason for this decision and in fact, this is true. Drummer and writer Joe Strummer made a spare of-the-moment decision while recording purely based on his fondness for the Spanish language.
16. I'll Stand by You by The Pretenders
| | |
| --- | --- |
| Genre | Rock |
| Year Released | 1994 |
| Album | Last of the Independents |
This classic power ballad by The Pretenders has been covered by many musicians since its release in 1994, including, and most notably, country singer Carrie Underwood. The message in this song is quite powerful and shows the human capacity to care for someone even when they fail.
In this song, the narrator talks to a person that is extremely defeated by the events in their life. The narrator reassures this person that no matter what has or will happen, they are there for this person. They will stand by their side to face the battle together, no matter the outcome.
17. Can't Take My Eyes Off You by Frankie Valli
| | |
| --- | --- |
| Genre | Pop Rock |
| Year Released | 1967 |
| Album | Solo |
"Can't Take My Eyes Off You" is one of Frankie Valli's most successful songs in his career and one of the most covered songs in his catalog.
Though this song is used as a plot device to comment on Valli's life events at the time of recording in the Broadway Musical Jersey Boys, this song was not written based on Valli's experience. Rather the song was written by Bob Crewe and Bob Gaudio as a general song about "the one that got away."
The song is begging for these two people to stay together, though it is a one-sided perspective presented by the narrator. He is so infatuated with this person that he will do anything to be allowed to love them.
18. Love is a Battlefield by Pat Benetar
| | |
| --- | --- |
| Genre | Pop Rock, New Wave |
| Year Released | 1983 |
| Album | Live From Earth |
Pat Benetar is known for her powerful vocals and driving music, including in her hits "Heartbreaker," "Fire and Ice," and "Hit Me With Your Best Shot." "Love is a Battlefield" is no exception to these characteristics and its angsty lyrics help push its anthem-like design.
The song is about how love can be a rollercoaster of emotions, but that doesn't stop people from staying together, as the battle in love creates a shared experience that brings you closer. This prolific message is ironically paired with the youthful punk energy present in the arrangement and Benetar's vocals.
19. Just Give Me a Reason by P!nk (Feat. Nate Ruess)
| | |
| --- | --- |
| Genre | Pop |
| Year Released | 2013 |
| Album | The Truth About Love |
Next up on our list of songs about staying together is "Just Give Me a Reason," which uses two vocalists to present the two sides of a relationship. The main theme that drives this song is doubt.
While the woman in the relationship thinks it is doomed to carry on, the man explains that her feelings are about doubt rather than the actual reality, which is that the couple is doing fine.
By singing the chorus together, the listener can understand that both the man and the woman want the same thing, and once they find a reason to stay together then, they will be fine.
20. Never Gonna Be Alone by Nickelback
| | |
| --- | --- |
| Genre | Alternative Rock |
| Year Released | 2008 |
| Album | Dark Horse |
While many of the songs on this list are about couples, there are a few like this song by Nickelback that can be interpreted as a different type of love. This love could be between two family members or a parent or guardian and child.
The lyrics start off with the narrator realizing that time is ever present and it may run out before he has a chance to exclaim his love for this person in his life. As the song moves into the chorus, he is finally able to say what he has never said before and let that person know that he will always be there for them.
21. Let's Stay Together by Al Green
| | |
| --- | --- |
| Genre | R&B, Soul |
| Year Released | 1972 |
| Album | Let's Stay Together |
This next song is full of seduction and emotion, further motivated by the soulful vocals of Al Green.
The lyrics of this song contradict each other at times. For example, the narrator tells his girl to make whatever decision is best for her, and then he says that he has to live with her forever. This makes the song a command rather than a suggestion, which is both dangerous and exciting.
In the end, he promises that they won't part, which feels more secure than scary, though he makes his decision without waiting for her reply.
22. You're Still The One by Shania Twain
| | |
| --- | --- |
| Genre | Pop Country |
| Year Released | 1997 |
| Album | Come On Over |
Off of her record-breaking album, "Come On Over," "You're Still The One" was written by Shania Twain and her then-husband Mutt Lange about their relationship. At the time, they had received a lot of criticism for their marriage due to their age difference and Lange's past successes as a songwriter, eluding that the marriage was more of a stunt than based on real love.
Ironically, the couple ended up divorcing after Lange left Twain for her best friend. However, the song spoke about the couple's true feelings at the time of its inception, which spoke to the critics indirectly and set the record straight that after a few years of marriage, the couple was still as much in love as they were together.
23. Still the One by Orleans
| | |
| --- | --- |
| Genre | Pop, Soft Rock |
| Year Released | 1976 |
| Album | Waking and Dreaming |
After a friend pointed out that there are more songs about breaking up than about staying together, Johanna Hall wrote this 1976 hit for Orleans. The song is about all the reasons why someone would still want to stay together with their partner.
Its upbeat melody and catchy chorus present a positive side to relationships. However, the bridge really helps stamp the approval of this authentic take on love. The lyrics in this section are raw and talk about how love can come and go, but the fact that it changes is what helps two people grow together in love and life.
24. Never Gonna Give You Up by Rick Astley
| | |
| --- | --- |
| Genre | Dance, Pop, Blue-eyed Soul |
| Year Released | 1987 |
| Album | Whenever You Need Somebody |
This classic '80s hit is about a man wanting to take his relationship to the next level. In "Never Gonna Give You Up," Astley tells his lady that it is time to stay together as a committed couple.
What makes this song kind of funny is that the style of the song sounds like a classic pop song, similar to the sounds of Frankie Valli and the Four Seasons, but instead of the song being about wanting to get with a girl for all the reasons, he is just looking for some monogamy. This is one of my personal favorite songs about staying together through hard times.
25. Stuck Like Glue by Sugarland
| | |
| --- | --- |
| Genre | Country |
| Year Released | 2010 |
| Album | The Incredible Machine |
This adorable country tune by Sugarland would help anyone going through loss or a breakup believe in love again. While the music video suggests an alternate interpretation of the lyrics involving a stalker and a kidnapping, the song is simply an authentic interpretation of relationships.
In the lyrics of the song, the narrator talks about how personal doubt and outside opinions can affect the strength of the relationship, but it just takes one laugh or pleasant interaction to reignite the spark of the relationship and affirm that the couple is committed to one another for the long haul.
26. I'll Be by Edwin McCain
| | |
| --- | --- |
| Genre | Pop, Alternative Rock |
| Year Released | 1997 |
| Album | Misguided Roses |
The poetic language used in this next song on our list is an interesting style to be paired with this music genre. With his rough and rugged voice, Edwin spins an almost Shakespearean elevation of language, providing the listener with a romantically composed song by a "Bad Boy." This, of course, is a classic trope in the movies of the late '90s to early '00s.
The song is about a man realizing that he is right where he needs to be and with the person that he is meant to be with. Furthermore, she has saved him from the heartache and depression that he was with when he was on his own.
27. Just the Two of Us by Grover Washington Jr. (Feat. Bill Withers)
| | |
| --- | --- |
| Genre | Jazz, Soft Soul, R&B |
| Year Released | 1980 |
| Album | Winelight |
This smooth song sung by Bill Withers makes you want to scooch closer to your loved one. The song has a positive message, even just from the first verse, where he talks about the bright side of a rainy day.
"Just the Two of Us" is about trusting in your partner that if you both try, your relationship will continue to blossom. It also is about seeing the world around you and knowing that it's now the right time to stay together with this person.
28. Every Breath You Take by The Police
| | |
| --- | --- |
| Genre | Rock |
| Year Released | 1983 |
| Album | Synchronicity |
While many of the songs on this list are about people that want to stay together, some hail this next song on our list as the "Stalker Song." This classic song by "The Police" was written by bassist and lead vocalist Sting. He wrote it with the intention of being about surveillance, with a sinister tone. However, the melody is so pleasing that many interpret it as a love song.
The listener needs to listen to the lyrics closely. While the song is in a major key, one that many western listeners would associate with a happy tone, the lyrics support that the song is actually about a man obsessed with a woman who has moved on to another man.
29. This Will Be (An Everlasting Love) by Natalie Cole
| | |
| --- | --- |
| Genre | R&B Soul |
| Year Released | 1975 |
| Album | Inseparable |
If you watched any romantic comedies between 1995 and 2005, chances are this song was playing in the opening or closing credits. This peppy and upbeat tune is about finding the love of your life at just the right time.
Natalie Cole's "Everlasting Love" came out years before it gained such popularity in feature films. In fact, this song won Cole her first Grammy in 1975. As the daughter of the famous Nat King Cole, Natalie Cole had many connections in the industry and went on to release 22 more albums after "Inseparable."
30. Take a Chance on Me by ABBA
| | |
| --- | --- |
| Genre | Europop, Disco |
| Year Released | 1977 |
| Album | ABBA: The Album |
If you are looking for a great song about staying together from the ABBA catalog, then look no further. This fun song by ABBA has been featured in the soundtracks of movies and is even included in the score of the hit ABBA Musical, Mamma Mia. "Take a Chance" is about putting yourself in the right place to be the rebound of your crush.
The humming repetition of the lines "take a chance" sung by the men while the women sing the peppy lines of the verses creates this desperate tension for the listener that is overwhelming, making the listener want to do just that and take a chance!
31. Dusk Till Dawn by Zayn (Feat. Sia)
| | |
| --- | --- |
| Genre | Pop |
| Year Released | 2017 |
| Album | Icarus Falls |
This Epic pop ballad uses electro and synth elements to elevate the song to an epic level. "Dusk Till Dawn" is about choosing to stay the night with someone and having no strings attached, just a vulnerable single night.
In terms of the Duo's individual styles, the chorus is quite clearly in the style of Sia. It is similar to "Titanium" and "the Greatest," with reaching notes at the end of the phrases. While Zayn's style is less pop and more R&B, he yielded to the style of Sia and brought a pop sound to this song.
32. Hold Me by Fleetwood Mac
| | |
| --- | --- |
| Genre | Rock, Folk |
| Year Released | 1982 |
| Album | Mirage |
Fleetwood Mac, like other bands and artists featured on this list such as ABBA, Stevie Wonder, Natalie Cole, Shania Twain, and Maroon 5, has a long list of hits that fall into the theme of staying together. Therefore, finding just one song was simple.
"Hold Me" is about a couple acknowledging their commitment to each other without any pressure of what the future holds, just a recognition of their love that exists in the present. The title lyric "hold me," in this context, means to just rest and enjoy the present love that is shared.
33. I Won't Give Up by Jason Mraz
| | |
| --- | --- |
| Genre | Pop, Indie Pop |
| Year Released | 2012 |
| Album | Love is a Four Letter Word |
This ballad by Jason Mraz is about a confident love between two people. It is unclear whether the relationship is romantic or between a family member or friend. However, the message of this song is clear. No matter what happens, the narrator has the love and patience to not give up on the relationship with the other person. Their bond will allow time and space to help each other grow together, and their openness and willingness to learn and change based on life experience will help them remain together or at least separate while still remaining friends with mutual respect for one another.
34. Open Arms by Journey
| | |
| --- | --- |
| Genre | Soft Rock |
| Year Released | 1981 |
| Album | Escape |
The next song on our list is about a couple expecting each other back into each other's life romantically after having broken up or separated. "Open Arms" is one of Journey's most famous songs and has appeared to this day in many pop-culture references, movies, reality TV singing competitions, and on the radio.
The authentic storytelling in the lyrics, as well as the stand-out vulnerability in the title, helps the listener relate and connect to the narrative being portrayed in this song.
35. You Are the Sunshine of My Life by Stevie Wonder
| | |
| --- | --- |
| Genre | Soul, Pop |
| Year Released | 1972 |
| Album | Talking Book |
"You Are the Sunshine of My Life", written by Stevie Wonder, is about Wonder's then-wife and remembering all the reasons and ways he still loves her.
The lyrics in the song are simple and direct. However, the complexity in the instrumentation and arrangement makes this song easy listening and yet quite entertaining for a musician's ear. The drum and percussion sections of this song alone are captivating and complex. Add attention to the backing vocals and the brass section, and the song is a true auditory personification of love.
36. Count On Me by Bruno Mars
| | |
| --- | --- |
| Genre | Pop, R&B, Indie |
| Year Released | 2010 |
| Album | Doo-Wops and Hooligans |
The strong commitment that exists in platonic relationships is rarely written about in music. Many mainstream artists write about close family members or romantic relationships.
"Count On Me" is one of two songs featured on this list from the same album by Bruno Mars. It's an easy-going melody that makes the listener want to sway and smile. While the song can apply to a romantic relationship, it is about friends who stay with each other through any challenges they may face together or apart. Being able to count on someone while navigating life is essential and is recognized gracefully and gently in this song.
37. I'll Be There For You by The Rembrandts
| | |
| --- | --- |
| Genre | Rock, Pop |
| Year Released | 1995 |
| Album | L.P. |
As the theme song for the hit television show "Friends," this song by The Rembrandts is the perfect anthem for people suffering through their 20s or 30s. The song is a great representation of "Friends" as it applies to the rise-and-grind life of a young professional starting their career in an unfamiliar city.
Through this grind, the person can rest easy as the narrator in this song can relate to their struggle and stick with them through it all because they are going through the same things.
38. All of Me by John Legend
| | |
| --- | --- |
| Genre | R&B, soul, pop |
| Year Released | 2013 |
| Album | Love in the Future |
While this song is mostly about love, it also has the theme of staying together because of its title lyric. "All of Me" is about giving everything to your relationship, loving fully, and having that love and commitment given back to you in return.
The song was written about Legend's real-life marriage with his wife Chrissy Teigan. The lyrics toy back and forth with how imperfections in each other are also the characteristics that keep them together and loving one another. It's filled with contradictions, just like in love, that are unexplainable but still work in harmony somehow.
39. Keep Holding On by Avril Lavigne
| | |
| --- | --- |
| Genre | Pop |
| Year Released | 2006 |
| Album | The Best Damn Thing |
"Keep Holding On" is about sticking together mentally through the hard times. While it can be helpful to go through tough things with someone by your side, there are some situations where you have to be alone or are left to your own devices. In this song, the narrator argues that even when this person is alone, she is thinking of them and is with them mentally.
The song also appeared on the soundtrack for the major motion picture "Eragon."
40. Love Will Keep Us Together by Neil Sedaka
| | |
| --- | --- |
| Genre | Classic Rock |
| Year Released | 1973 |
| Album | The Tra-La Days Are Over |
This song by Neil Sedaka was made famous by the quirky duo, The Captain and Tennille.
The style of the song has a piano line that almost sounds like a callback to ragtime, which makes the song seem classic and timeless at the same time. The story in the song is also timeless. The story is of a man who vows to stay with his lady whether she wants to or not.
The ominous bass line clashes with the lyrics about love helping the couple survive, alluding that the relationship won't last.
Wrap Up:
We hope you enjoyed these songs. If you know of any great songs that we missed, let us know in the comments!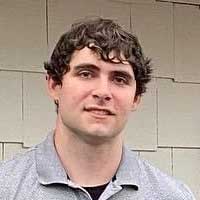 Hi, my name is Kevin and I'm from Butler, Pennsylvania. I've been obsessed with music and audio gear for as long as I can remember. I started this website to help people find professional advice related to a wide range of audio topics. We have a number of Audio Engineers on our team who have been designing and fixing audio gear for decades.