If you are struggling with trust issues in your relationship, you are not alone. Many people, including some of your favorite singers, have been there before. There are many songs about trust issues in a relationship that we'll be sharing below.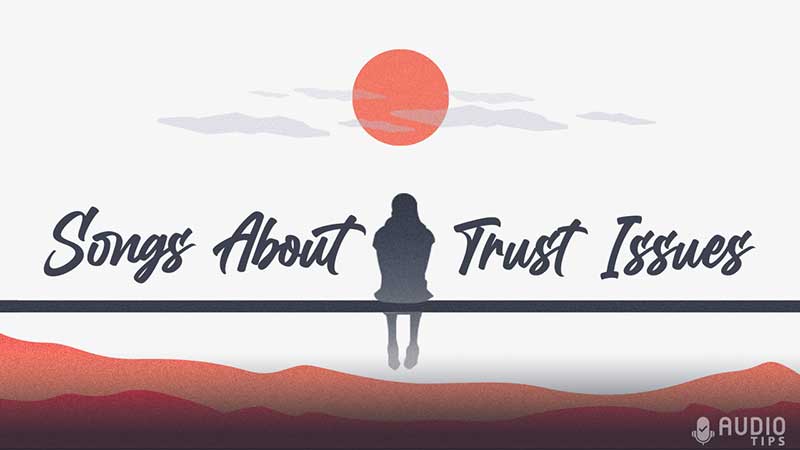 Although trust is not something that we can buy from the market, cultivating it is crucial in any relationship. It is the pillar of a relationship, and when broken, distrust occurs.
Distrust is the mind's way of responding to betrayal. Unfortunately, it can leave you feeling isolated and lonely when it spreads through your relationship like wildfire. You go on an internal strike, unwilling to be vulnerable with your partner. You connect with them on a shallow level and shut down the deepest part of your relationship with them. Here is an epic list of songs around this topic that we know you'll love.
1. Not My Ex by Jessie J
| | |
| --- | --- |
| Genre | R&B/Soul |
| Year Released | 2017 |
| Album | R.O.S.E |
Jessie J recounts the tale of a failed relationship in this infectious song. Pain experienced in our past relationships can make us carry the baggage into our new relationship. Although Jessie comes clean to her new man about her troubled past, she is willing to try again.
She feels that when we go into anything new, we must truly go into it new. Hurt and pain stay with us. But it is important that we heal after a breakup. With a voice that can belt feelings, she lets us know that being in a bad relationship does not mean that the next one will be worse. It can be better if you open your heart and try again.
2. Without Me by Halsey
| | |
| --- | --- |
| Genre | Pop, R&B, Electro-R&B, Club-Pop |
| Year Released | 2018 |
| Album | Manic |
"Without Me" is the tale of Halsey investing all of her in a one-sided and emotionally dysfunctional relationship. Being genuine, Halsey sings about a lover she helped, only for them to cast her aside. You know how heartbreaking this can be.
It's no news that Halsey and rapper G-Eazy had an on-and-off relationship until they broke up. Halsey admitted in an interview that writing "Without Me" led to her reevaluation of the relationship. She earnestly croons on this track, displaying broken-down emotions.
3. Apologize by Timbaland and OneRepublic
| | |
| --- | --- |
| Genre | Pop, R&B |
| Year Released | 2007 |
| Album | Shock Value |
Are you planning to leave a relationship where your patience has worn thin of your partner's antics?
When your relationship has run its course, it definitely has. An individual may say words or display actions that cut so deep, making you walk away from the relationship and never look back. The emotional injuries these relationships cause usually make it too painful to accept to reconcile with the individual who has inflicted the injuries on you. When someone continuously apologizes with words that they don't mean, it gets to a point where it becomes too late to apologize. And OneRepublic captures this experience in "Apologize." The lead singer is simply fed up with the relationship with a partner who can't be trusted.
There are people who think it's okay to hurt someone as long as you will apologize to them later. This song carries the message that sometimes, sorry isn't good enough.
4. Irreplaceable by Beyoncé
| | |
| --- | --- |
| Genre | Pop, R&B |
| Year Released | 2006 |
| Album | B'Day |
In "Irreplaceable," Beyoncé's boyfriend was having an affair with another woman, and she let him know that she was the wrong person to mess with. The singer boasts that she can have another man in a minute. She was personally seeing to her boyfriend's exit and asking him to leave behind everything she bought.
The song is all about being confident and knowing your worth in a relationship when trust issues start to creep in. It combines R&B crooning with distinct production that involves a guitar hook with elements of soft rock and country music.
This iconic breakup song was an early feminist anthem. The female empowerment message made it an instant hit when it was released. The song's catchy chorus contributed to making it a success. It is one of her most memorable tunes, so give the song a spin.
5. Trust Issues by Drake
| | |
| --- | --- |
| Genre | R&B, Hip-Hop/Rap |
| Year Released | 2019 |
| Album | Care Package |
Sometimes, you will find yourself around people that you have issues trusting due to their suspicious behavior or something they have done to you in the past. Many people have been caught in similar situations as yours where they were unable to trust the people they were with. If there is no trust in a relationship, then it means there is no glue to hold it together.
The Hip-hop star Drake finds it hard to trust the women in his life and takes precautions around them in "Trust Issues." The song has a good rhythm and is from his album "Care Package."
6. Here I Am by Leona Lewis
| | |
| --- | --- |
| Genre | Pop, R&B |
| Year Released | 2008 |
| Album | Spirit |
Leona understands that it can be difficult to know who is on your side and who to trust in this crazy world. In "Here I Am," she sings about being there for an individual no matter the situation.
Whenever Leona Lewis sings, she sings with a lot of emotion. Her rich tone is one not to ignore. You should listen to this song. You will be glad you did.
7. Trust by Keyshia Cole and Monica
| | |
| --- | --- |
| Genre | R&B/Soul |
| Year Released | 2007 |
| Album | Just Like You |
Some of us that have tasted heartache know that it can wrap us in fear and take away our ability to trust someone else. You know how hard it can be to trust a new partner if you have trust issues from a previous relationship.
Some people harden their hearts after experiencing heartbreak to protect themselves from future heartbreaks. If you were burned and have scars from your previous relationship, you will be careful about trusting again. Time may not heal your wounds completely, so you will need to be careful and draw trustworthy people to yourself.
In "Trust," Keyshia tries to convince someone who is struggling with trust issues. She performs a duet with Monica. The song talks about promising to love someone who has been through a lot in their life if they will give you their trust.
8. Take A Bow by Rihanna
| | |
| --- | --- |
| Genre | R&B |
| Year Released | 2008 |
| Album | Good Girl Gone Bad: Reloaded |
"Take A Bow" is a breakup song that was created by the same team that created Beyonce's hit song, "irreplaceable." It was written by singer Ne-Yo and the Norwegian duo Stargate and performed by Rihanna.
The song is about a lady who has no more interest in her relationship with her deceiving partner. She is tired of his endless excuses and refuses to take him back despite his apologies. She tells him that he is not truly sorry for cheating on her but only sorry that she caught him.
The Barbadian-born singer sarcastically tells her cheating boyfriend that his performance is entertaining and he deserves a standing ovation as she sings over an elegantly-constructed R&B beat. The relatable message of the song moved the song from Number 53 to Number 1 in one week.
9. Cry Me a River by Justin Timberlake
| | |
| --- | --- |
| Genre | R&B |
| Year Released | 2002 |
| Album | Justified |
Justin Timberlake sings of heartbreak and anger in "Cry Me A River." His breakup with Britney Spears inspired the breakup ballad.
The song speaks of deception and cheating in the relationship, and his impressive runs blend well with the sick beat. It is undoubtedly one of the most personal songs of the pop star's career. He said he was scorned and pissed off and had to write down his feelings.
"Cry Me A River," which took Justin only two hours to write, is one of the biggest songs of his career.
10. Say My Name by Destiny's Child
| | |
| --- | --- |
| Genre | R&B, Pop |
| Year Released | 1999 |
| Album | The Writing's on the Wall |
"Say My Name" is about a woman asking her boyfriend to say her name and profess his love to her while speaking to her on the phone because she suspects another woman is in the room with him. She noticed that her boyfriend was calling her baby and acting shady.
If a guy can't say "I love you" or your name when he claims he's alone, he might not be alone.
Beyoncé and the rest of the girls' vocal delivery, combined with the intricacy of the song's production, make the nagging sound pleasant.
"Say My Name" topped the charts and was a hit in several countries. It is undoubtedly one of the girl group's most commercially successful songs.
11. Bad Blood by Taylor Swift and Kendrick Lamar
| | |
| --- | --- |
| Genre | Pop, Hip-Hop |
| Year Released | 2014 |
| Album | 1989 |
"Bad Blood" paints a picture of the sadness and pain a person feels after someone breaks their trust. Sometimes, the person who breaks our trust leaves us with a really deep cut that cannot be easily healed. You must have felt the pangs of being cut deeply by the words and actions of a loved one you once trusted.
The betrayal and pain from broken relationships hurt deeply and even linger. These broken relationships might be irreconcilable as the scars from the broken relationship continue to remind you of the experience. And Swift captures this through the song.
Although 'Bad Blood' was rumored to be about Katy Perry, who was Swift's close friend turned "frenemy" at the time, Swift, however, said she knew people were going to ask questions about who the song was about and said she didn't write the song to create some gossip-fest. She said she wrote it for people to apply it to any situation in their lives where someone they trusted betrayed them.
12. Shirtsleeves by Ed Sheeran
| | |
| --- | --- |
| Genre | Pop |
| Year Released | 2014 |
| Album | x |
Ed Sheeran may have had his heart broken on "Shirtsleeves," but he remains the perfect gentleman. His girlfriend cheated on him with another guy and admitted to him that she cheated. He sings about using his shirtsleeves to wipe away her tears. And he adds that he will never trust her again, and she can just be his friend. This guitar-driven ballad will help you cry away your heartbreak and heal you.
Sheeran never fails to strike a specific emotion with each of his songs. His voice has garnered praise for its range and passion. Give "shirtsleeves" a listen.
13. Who Is She 2 U? by Brandy
| | |
| --- | --- |
| Genre | R&B, Urban Pop |
| Year Released | 2004 |
| Album | Afrodisiac |
Singing from the perspective of a woman who is suspicious of her lover and believes he shares a deep relationship with another woman, the "Vocal Bible," as Brandy is fondly called, effortlessly delivers on this song. She sings that something is going on between him and the unfamiliar woman. What makes this song memorable is that Brandy sure knows how to put her best into every note.
And even when we think we have heard all she has to offer, she shows us something new. There are singers that can make us swoon with every word they sing, and Brandy is one of them. Her distinctive vocal stylings and mystic harmonies make this song one to listen to.
14. New Look by Rita Ora
| | |
| --- | --- |
| Genre | Pop |
| Year Released | 2018 |
| Album | Phoenix |
Insecurity in a relationship can be toxic. It can drive you to constantly worry that your partner is cheating on you, which robs you of the peace you are meant to enjoy in your relationship and affects how you engage with your partner.
Past relationships that didn't end well tend to shake us out of our comfort zones in new relationships. While we may think the problem that we are experiencing in our new relationship is our partner's fault, it may be our fault.
The British songstress Rita Ora reveals her insecurities in this song when she sings about being abandoned for a new lover. She is suspicious of her lover and wants to know everywhere he goes and everything he does. Her high-flying vocals and memorable chorus makes the song groovy and sweet. "New Look" has Ora singing over a dance-pop backdrop. This fan-favorite is laced with hooks and leaves you wanting more.
15. Sandcastles by Beyoncé
| | |
| --- | --- |
| Genre | Soul |
| Year Released | 2016 |
| Album | Lemonade |
In "Sandcastles," Beyoncé invites us into her world of personal struggles and shows us a glimpse of her marriage and her husband's infidelity.
The singer's vocals on "Sandcastles" are accompanied by pared-down instrumentals. You can hear the sadness, passion, and honesty as she sings about broken promises. It is incredibly revealing and is perhaps the most honest and intimate song of her "Lemonade" album.
The singer's voice cracks as she delivers raw emotion. She, however, spins the release of emotions into a message of hope and empowerment. This song will provide you with relief when you are experiencing trust issues from a betrayal.
16. I Heard It Through the Grapevine by Marvin Gaye
| | |
| --- | --- |
| Genre | R&B |
| Year Released | 1968 |
| Album | In the Groove |
This song tells the story of a man grieving over the rumors of his girlfriend cheating on him with another man. When you hear the news of your lover's infidelity through the grapevine, the heartbreak hits differently. The pain is so deep because you are struggling not only with the thought of losing your loved one but also with the pain of heartbreak.
The singer is stuck between following his heart and giving his lover the benefit of the doubt and following his head and taking the situation as it is.
The heartbreak song, which was penned by Norman Whitfield and Barrett Strong, was Gaye's first commercial success as a solo artist.
It became a crossover hit, rising to the top of R&B and Pop charts. This soul classic has been inducted into the Grammy Hall of Fame.
17. How Do You Sleep? by Sam Smith
| | |
| --- | --- |
| Genre | Pop, Dance-Pop |
| Year Released | 2019 |
| Album | Love Goes |
Having given us hit songs, Sam Smith sure grabs our attention again with this song. The singer asks himself how someone who has betrayed him can easily close their eyes and sleep at night without feeling troubled.
Being betrayed by someone close to you can be deeply heartbreaking. You question yourself why you didn't see the betrayal coming. The deceiver may seem to have the upper hand while carrying out their actions, but deceit has no hiding place and will eventually be revealed.
18. Jar of Hearts by Christina Perri
| | |
| --- | --- |
| Genre | Pop |
| Year Released | 2010 |
| Album | Lovestrong |
Some people enjoy tearing love apart and sucking the life out of others with their selfishness, and Christina Perri's ex happened to be one of such people.
In "Jar of Hearts," Perri warns her ex to stay away from her as he continues collecting other women's hearts.
"Jar of Hearts," which is Perri's debut single, was inspired by her real-life experience with an ungrateful ex-boyfriend who wanted to get back together with her after a difficult breakup.
The hauntingly beautiful song exploded in popularity and made her an instant success when millions of people heard it on "So You Think You Can Dance." This sweeping piano ballad, which helped Perri crash into the mainstream, possesses a certain magic that will hypnotize you and help you through your situation. It should be on your playlist.
19. You're Not Sorry by Taylor Swift
| | |
| --- | --- |
| Genre | Rock |
| Year Released | 2008 |
| Album | Fearless |
You will feel it when someone sincerely apologizes for something they did wrong. If you are with a partner who has continually broken your trust and hurt you but has no plan to change their deceitful behavior, then maybe you are better off without them in your life.
Taylor Swift may have had her fair share of disappointments in relationships, but she has been able to make hit songs out of those situations.
In "You're Not Sorry," Taylor swift realizes that her boyfriend isn't the prince charming she thought he was but a serial liar who isn't sincere when he says he is sorry. It got to a point where she figured out the secrets he hid from her and asked him not to call her again because she won't pick up the phone.
20. You Give Love a Bad Name by Bon Jovi
| | |
| --- | --- |
| Genre | Glam Metal, Pop Metal, Hard Rock |
| Year Released | 1986 |
| Album | Slippery When Wet |
It's not a new thing for people to break promises they made to us. We may have been in relationships where we experienced trust issues, and Jon Bovi understands this well.
"You Give Love a Bad Name" talks about love gone wrong. The narrator allowed himself to be carried away by his love interest's looks until he fell for her, and then she made him go through difficulties. The song recounts the problems we experience when we allow looks to control our relationship decisions. It helps us understand that everything we see glittering isn't gold, and love can be manipulative.
The song, which was written by Desmond Child, Jon Bon Jovi, and Richie Sambora, catapulted Bon Jovi to stardom. It was a huge hit when it was released and is one of the rock band's most famous songs.
21. The First Cut Is the Deepest by Sheryl Crow
| | |
| --- | --- |
| Genre | Rock |
| Year Released | 2003 |
| Album | The Very Best of Sheryl Crow |
Cat Stevens penned the song "The First Cut Is the Deepest" in 1967, and Sheryl Crow introduced this timeless song which is about falling in love with the wrong man, to a new generation of listeners when she released it as the first single from her album, "The Very Best of Sheryl Crow" in 2003.
Crow sings about a lover who has taken all of her love and torn her heart apart. And despite shattering her trust, she is willing to try and love again.
Falling in love with someone is a beautiful thing. However, if that person does something that makes you lose your trust in them, you will find it difficult to trust someone else. Fortunately, people are different, and you can still love and trust again after recovering from heartbreak.
22. Backstabber by Kesha
| | |
| --- | --- |
| Genre | Dance-Pop |
| Year Released | 2010 |
| Album | Animal |
Do you think betrayal is only when someone cheats or lies to you? That's not all it is. If someone you trust is talking about you behind your back, that is betrayal. Talking behind your back is something backstabbers do really well.
Kesha released "Backstabber" on her debut album. The singer sings about someone who keeps talking behind her. She wrote the song about a close friend who was telling people secrets about her life.
This catchy tune carries the message that we should never allow anyone to take advantage of us. You will find the song relatable and fun to listen to. It's also one of the most popular songs about trust issues.
23. Not Today by Mary J. Blige
| | |
| --- | --- |
| Genre | Funk/Soul, R&B, Hip-Hop/Rap |
| Year Released | 2003 |
| Album | Love & Life |
R&B superstar Mary J. Blige has had a legendary career and can be described as R&B's coach.
There is something magical about her voice. She knows how to make her listeners feel her songs by the way she expresses emotions in a realistic way. And this is one of the qualities that make her great.
Apart from being one of the greatest soul singers that her generation has produced, she has the ability to blend soul and hip-hop in a way that attracts a larger audience.
In "Not Today," Mary J. Blige sings that her lover makes promises to her that he never keeps, so she can't even depend on him.
Blige worked with Dr. Dre to create this song, which is a combination of R&B and Hip-Hop.
"Not Today" features rapper Eve who delivered well on the song. The song's strong bassline and Blige's beautiful melodies make it one that should be on your playlist.
24. 99 Times by Kate Voegele
| | |
| --- | --- |
| Genre | Pop Rock, Alternative Rock |
| Year Released | 2009 |
| Album | A Fine Mess |
Some people have questionable character, and every word they say to you can end up being the opposite of the true state of things.
"99 Times" is about someone who keeps telling their love stories that don't add up. He keeps lying to her until she finally decides that she is done with the relationship because everything her lover has done is unforgivable.
The singer explains that the song is about the feelings you have after finding out that a loved one has been telling you lies. And this can make you really sad.
Kate Voegele, Teddy Scott, and Elle Stamos penned this pop rock song.
25. Smile by Lily Allen
| | |
| --- | --- |
| Genre | Reggae-Pop, Rocksteady |
| Year Released | 2006 |
| Album | Alright |
If the breakup was not your idea, then you would agree with me that being a newly-single person hurts. When someone leaves you and moves on to another relationship, only for the new partner to break up with them, the devastating heartbreak associated with your breakup can sometimes change into happiness. Lily Allen sings about this situation.
"Smile" is about a woman who had a bad breakup with her cheating ex-lover. The breakup with her ex made her suffer from mental health issues, and she went through a lot. She only became well with the help of her friends. And now that her ex is facing the consequences of his actions and is lonely, he is calling her on the phone.
In this song, she is happy that he is hurt like she was when he left her. She describes how her feelings of heartbreak are now feelings of happiness because he is experiencing the same situation he put her through after leaving her for another woman. Her ex's unhappiness makes her happy.
Final Thoughts:
Sometimes, finding a trustworthy partner requires a wink from old Lady Luck.
A deceitful lover's unbelievable actions can make it seem like they are a stranger to you, and you don't know what they will do next. You may not expect these behaviors from them, but forgiveness is an important part of every relationship. However, situations are different, and there are times when it would be best for you just to walk away from the relationship.
He says he loves you, but you can see that his actions tell a different story. Second chances are not meant for everyone. If an individual has broken your trust several times, then they have already shown you their true colors, and you don't have to keep trusting them blindly.
Some people hide their true personalities perfectly. They present themselves to you with a mask, and you end up falling in love with a false version of them. Unfortunately, it may take a long time before you discover their true personalities, but you can't control their actions. You can only control yours.
So, if a loved one has crushed your hopes and thrown your dreams out the window, listen to the songs in these links, and they will heal your broken heart.
Are your actions putting your entire life on hold because of broken trust? Don't do that. Instead, identify every roadblock that has been standing in your path and preventing you from moving on with your life and take them all down.
Already feeling misty-eyed from listening to these songs? The agony of broken trust captured in these songs may conjure up tears for you, but they will help you get over any trust issues that you may be experiencing.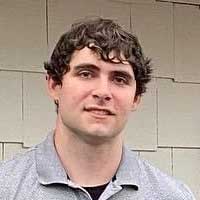 Hi, my name is Kevin and I'm from Butler, Pennsylvania. I've been obsessed with music and audio gear for as long as I can remember. I started this website to help people find professional advice related to a wide range of audio topics. We have a number of Audio Engineers on our team who have been designing and fixing audio gear for decades.