We have all heard the expression, "I'm just so mad I could kill them." However, while most people are simply incapable of committing murder, there are those individuals who see this as a viable solution to conflict resolution. Murder is one of the most extreme actions anyone can take, which is why many songs about murder have been written over the years.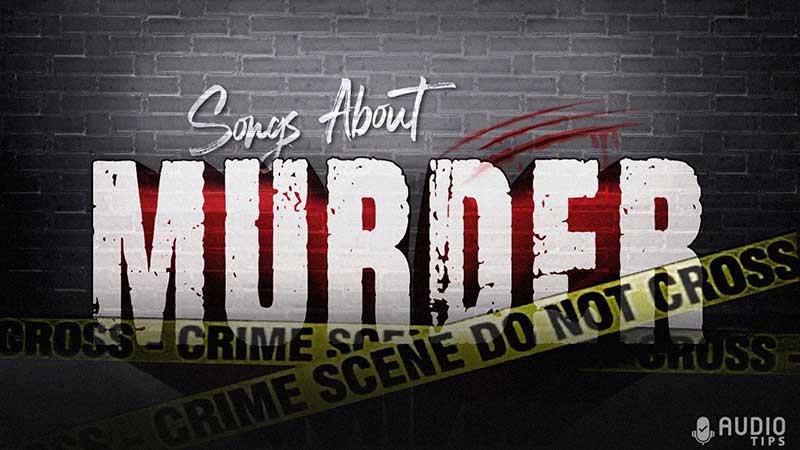 There has to be a healthier way to express your anger, like writing poetry, or you could sing along with any of the following songs to help alleviate any homicidal urges you may be feeling. For those of you who listen to music on Spotify, you can also find the full playlist covered below at the bottom of the page.
1. Murder on My Mind by YNW Melly
| | |
| --- | --- |
| Genre | Rap, Hip-Hop |
| Year Released | 2018 |
| Album | I Am You |
Florida's Jamell Maurice Demons, known professionally by his rap moniker YNW Melly, has got murder on his mind, and he has no qualms whatsoever about telling us what he thinks and what he's done. In fact, Melly is facing a life sentence in prison for committing first-degree murder. That probably comes as no surprise from a man who released a song called "Murder On My Mind," featuring the lyrics, "I didn't even mean to shoot him, he just caught me by surprise. I reloaded my pistol, cocked it back, and shot him twice."
2. Murder One by Metallica
| | |
| --- | --- |
| Genre | Thrash Metal |
| Year Released | 2016 |
| Album | Hardwired… to Self‑Destruct |
There is no heavy metal band on Earth that is bigger than Metallica. The Bay-Area thrash titans, formed in 1981 in Los Angeles by James Hetfield and Lars Ulrich, are still selling out venues around the world today. On their latest release, 2016's "Hardwired… to Self‑Destruct," the band decided to pay homage to the late, great Lemmy Kilmister of Motörhead on the track Murder One." In an interview with SiriusXM, Hetfield said, "He did his own thing to the last breath. No matter who you are, how could you not be inspired by that?"
3. Another One Bites the Dust by Queen
| | |
| --- | --- |
| Genre | Hard Rock, Classic Rock |
| Year Released | 1980 |
| Album | The Game |
"Another One Bites the Dust" is one of the strangest songs in Queen's entire catalog. As the story goes, the band was looking for a new sound, and bassist John Deacon came up with one of the most recognized bass lines in music. Freddie Mercury came up with the lyrics, which tell two completely different stories. The first half depicts a gangster named Steve who kills someone with his machine gun. The second half is about a relationship that has seen better days and is coming to an end and became Queen's highest-selling single.
4. Burden In My Hand by Soundgarden
| | |
| --- | --- |
| Genre | Grunge |
| Year Released | 1996 |
| Album | Down On the Upside |
Chris Cornell from Soundgarden was quite adept at writing lyrics that had multiple meanings and messages in them. Let's take a look at "Burden In My Hand" from Soundgarden's critically-acclaimed album "Down On the Upside," for example. If taken literally, this track paints a picture of a man who takes his wife into the desert and kills her. The man gives no reasons as to why he committed the murder but wants us to feel sorry for him. However, the song is also a metaphor for lead vocalist Chris Cornell's rampant drug addiction.
5. Smooth Criminal by Michael Jackson
| | |
| --- | --- |
| Genre | Pop |
| Year Released | 1983 |
| Album | Bad |
When I was younger, I was a huge fan of Michael Jackson, although I had no idea that some of his lyrics were so dark. For instance, let's take a look at "Smooth Criminal," which appeared on Jackson's album "Bad." The album sold 35 million copies and produced five consecutive number-one singles, including "Smooth Criminal." This track tells the twisted tale of a break-in gone wrong, with a woman named Annie being the unfortunate victim. She made a valiant attempt to get away from her attacker. Sadly, she didn't make it.
6. Graveflower by Acid Bath
| | |
| --- | --- |
| Genre | Metal |
| Year Released | 1996 |
| Album | Paegan Terrorism Tactics |
Hailing from the bayous of Southern Louisiana, Acid Bath was relatively unheard of on the national level, but they certainly had their fair share of rabid fans on the Gulf Coast. "Graveflower" is found on their second album, "Paegan Terrorism Tactics." It was quite a change of pace for the band, but lead vocalist Dax Riggs ensured that the lyrics were as creepy as ever. The song is a six-minute confession of a man who woke up next to his dead girlfriend but doesn't remember killing her because he was high when he did it.
7. You're All I Need by Mötley Crüe
| | |
| --- | --- |
| Genre | Hair Metal, Glam Rock |
| Year Released | 1987 |
| Album | Girls, Girls, Girls |
This is one of the most intense "love" songs ever written and was banned from radio airplay and MTV when it was released. The song video from 1987's "Girls, Girls, Girls" seemed to hit a little too close to reality because it showed a situation where an obsessive man murders his significant other after they get into a huge argument. The lyrics depict the extent of his rage, jealousy, and obsessive nature, specifically when Vince Neil sings, "Laid out cold. Now we're both alone, but killing you helped me keep you home."
8. Pain by Soulfly
| | |
| --- | --- |
| Genre | Metal |
| Year Released | 2000 |
| Album | Primitive |
Max Cavalera is unfortunately familiar with losing a loved one to a senseless murder. Cavalera's stepson Dana Wells was killed because he was being chased by members of the gang LCM. The two friends that were with him survived the accident, although Wells did not. Max believes that his stepson was murdered and that it is being covered up. His beliefs are conveyed in the lyrics, "How could you let it go? It's murder, you covered up. Stained blood on your soul." The song closes with a few lines that were recorded by Dana before his death.
9. Killing Is My Business… and Business Is Good! by Megadeth
| | |
| --- | --- |
| Genre | Thrash Metal |
| Year Released | 1985 |
| Album | Killing Is My Business… and Business Is Good! |
Dave Mustaine, the founder, lead vocalist, guitarist, and mastermind behind the thrash metal giant Megadeth has a reputation for writing angry, seething, and disturbing lyrics that perfectly complement the tempo of his music. One example of his storytelling prowess can be heard on the title track from 1985's "Killing Is My Business… and Business Is Good!." This song details the sordid story of a sniper who gets $20,000 a head to take care of business. However, the twist is that his next mark is the person who hired him in the first place.
10. Stan by Eminem (Featuring Dido)
| | |
| --- | --- |
| Genre | Rap, Hip-Hop |
| Year Released | 2000 |
| Album | The Marshall Mathers LP |
Some acts of murder are premeditated, while others happen in the heat of the moment as an act of passion. The latter takes place in Eminem's disturbing single "Stan." The song featured on his Billboard 200 number one album "The Marshall Mathers LP" sees Stan develop a crush on Eminem, repeatedly sending him fan mail. Because he never got a response, Stan decides to emulate him by tying up and throwing his girlfriend in the trunk of his car and then driving off of a bridge, killing himself, her, and their unborn child.
11. Hey Joe by Jimi Hendrix
| | |
| --- | --- |
| Genre | Hard Rock, Classic Rock |
| Year Released | 1967 |
| Album | Are You Experienced? |
Nothing can make you feel angrier than finding out that your significant other is having an affair behind your back. This can cause enough shock, anger, and resentment to push anybody over the edge and do something they normally wouldn't do. Unfortunately, there is a point you can cross where there is no coming back. That perfectly describes the character "Joe" in Jimi Hendrix's blues-rock classic "Hey Joe." Appearing on Jimi's "Are You Experienced," Joe finds out that his "old lady" is messing around with another man, so he guns her down in cold blood.
12. Slaughterama by GWAR
| | |
| --- | --- |
| Genre | Heavy Metal |
| Year Released | 1990 |
| Album | Scumdogs Of the Universe |
If there's one thing that you can say about the shock rock band GWAR, it's that they most certainly have a sense of humor. They put that Twisted sense of humor on full display in the humorously sadistic and infectious song "Slaughterama," which appeared on their 1990 release "Scumdogs Of the Universe." The track is a parody of a game show in which the band slaughters contestants one by one for being guilty of fitting into stereotypes for which the band has zero tolerance. A few examples of these include Nazi skinheads, hippies, and "artsy" individuals.
13. Delia's Gone by Johnny Cash
| | |
| --- | --- |
| Genre | Country |
| Year Released | 1962 |
| Album | The Sound Of Johnny Cash |
Johnny Cash is not only one of the most influential country music artists of all time but has also been an inspiration and a major influence on musicians of all genres. The "Man In Black" had a long and storied career that spanned four-and-a-half decades, selling 90 million albums over that time. In "Delia's Gone," Cash tells us that he gunned down his wife for being nothing good with the lyrics "First time I shot her, I shot her in the side. Hard to watch her suffer, but with the second shot, she died.
14. Blood Red and Goin' Down by Tanya Tucker
| | |
| --- | --- |
| Genre | Country |
| Year Released | 1973 |
| Album | What's Your Mama's Name? |
I can't imagine being a child of ten years old and having to go through the scenario that Tanya Tucker describes in this song that appeared in 1973's "What's Your Mama's Name." Ms. Tucker gives her account of a tragic memory where her father murders her mother for cheating on him. She tells us how her father took her with him to Augusta to find her philandering mother in a bar with her lover. He made Tanya wait outside in the car while he walked into the bar and killed both of them.
15. Wildside by Marky Mark and the Funky Bunch
| | |
| --- | --- |
| Genre | Rap, Hip-Hop |
| Year Released | 1991 |
| Album | Music For the People |
On the track "Wildside," Marky Mark and the Funky Bunch cover multiple stories involving both homicide and suicide. First, there was Annie, whose boyfriend gave her cocaine and caused her to overdose. Next, Ron was shot in his BMW. Charles claimed that his wife Carol was shot in a robbery, but he killed her. Sadly, Bennett took the rap for Charles and went to prison. Charles Slater committed suicide because he couldn't live with himself. Finally, 13-year-old Tiffany was run down in the street because she got caught in the middle of a high-speed chase.
16. Angel Of Death by Slayer
| | |
| --- | --- |
| Genre | Thrash Metal |
| Year Released | 1986 |
| Album | Reign In Blood |
When you think of the Los Angeles-based thrash band slayer, images of demons, the devil, and violence instantly come to mind. These things are synonymous with the band and are scattered throughout their 1986 critically-praised and fan-favorite masterpiece "Reign In Blood," which features the track "Angel Of Death." This track follows the aforementioned Angel of Death throughout history, giving a first-hand account of some heinous atrocities being committed. One example is the way human beings are treated in the concentration camps at Auschwitz, while another tells the tale of Josef Mengalea, the surgeon who is also a serial killer.
17. Having a Blast by Green Day
| | |
| --- | --- |
| Genre | Punk |
| Year Released | 1994 |
| Album | Dookie |
Although they have always been an outspoken band, Green Day is not typically known for being an advocate of violence. That's why it came as a total shock to me when I heard the lyrics of this track from their multi-platinum album "Dookie." And makes me wonder what was going through Billy Joe Armstrong's mind when he wrote the lyrics "Taking all you down with me. Explosives duct-taped to my spine. Nothing's gonna change my mind." Better yet, with all of the violence in America, I'm surprised that this song hasn't been singled out multiple times. This is easily one of the most famous songs about murder of all time.
18. Murder Go Round by Insane Clown Posse
| | |
| --- | --- |
| Genre | Rap, Hip-Hop |
| Year Released | 1994 |
| Album | Ringmaster |
Well, this track doesn't surprise me much, considering that it's from the Insane Clown Posse, who have a reputation for including violent lyrics in their music. Violent J and Shaggy 2 Dope are well-known for their horrific themes. In "Murder Go Round," the clowns start things off by immediately bragging that they hit someone with a brick. They go on to say, "Killed the little prick, him and his chick," and that's just the first verse of the song. Fortunately, ICP doesn't have to worry about catering to a record label. They own Psychopathic Records.
19. Jack The Ripper by Morrissey
| | |
| --- | --- |
| Genre | Alternative, Indie Pop |
| Year Released | 1993 |
| Album | Beethoven Was Deaf |
At first listen, "Jack the Ripper" doesn't seem like an ominous or sinister track. However, once you take a closer look at what's going on in the lyrics, you will see that Morrissey is singing a tune told through the eyes of the infamous serial killer Jack the Ripper. The tone of this song takes a completely different meaning when you see that he is trying to gain the confidence of a young woman so that he can lure her in to be his next victim, and Morrissey's voice makes the song that much more intense.
20. Twist Of Cain by Danzig
| | |
| --- | --- |
| Genre | Hard Rock |
| Year Released | 1988 |
| Album | Danzig |
After forming and leaving both the Misfits and Samhain. Glenn Danzig left the punk world behind and formed Danzig. Glenn is a practicing Satanist, and most of his lyrics reflect his beliefs, including Biblical themes. So, what better song to include on a list of tracks about murder than one that was written about the most infamous murder in the history of the world? In Genesis 4:1-16 of the Bible, Adam and Eve's son Cain murdered their other son Abel because the Lord showed favor to Abel, who brought God a better gift than Cain.
21. Ballad of Hollis Brown by Rise Against
| | |
| --- | --- |
| Genre | Alternative Rock |
| Year Released | 2013 |
| Album | Long Forgotten Songs: B-Sides & Covers 2000–2013 |
Can you imagine if things got so bad for you and your family that you felt like the only way out was to kill your wife, your children, and yourself? Things have got to be pretty dire for you to resort to that. Sadly, that's what happened to the character Hollis Brown in "Ballad of Hollis Brown." In this song, Hollis is completely destitute, and his family doesn't know where they will get their next meal. He spends his last dollar on seven shotgun shells. He kills his entire family and then himself.
22. Brenda's Got A Baby by 2Pac (Featuring Dave Hollister and Roniece Levias)
| | |
| --- | --- |
| Genre | Rap, Hip-Hop |
| Year Released | 1991 |
| Album | 2Pacalypse Now |
The respect that people have for Tupac Shakur is unmatched. He is at the top of his fans, critics, and peers' lists of the greatest rappers of all time. One of his most beloved songs, "Brenda's Got a Baby," is also one of the most tragic songs he's ever recorded. Inspired by a true story, Tupac wrote this song about a young girl who was assaulted by her cousin and became pregnant. She wanted to hide the baby from her family, so she threw it in a dumpster. Sadly, the baby didn't make it. If you are looking for rap songs with good bass, this is a song I recommend giving a listen.
23. Maxwell's Silver Hammer by The Beatles
| | |
| --- | --- |
| Genre | Alternative Rock, Classic Rock |
| Year Released | 1969 |
| Album | Abbey Road |
The Beatles are yet another example of a band that can mask dark themes and lyrics with a bright, cheery musical atmosphere. They have also sold 177 million albums worldwide. While most of the band's songs are innocent enough, "Maxwell's Silver Hammer" is a perfect example of how Sinister The Four Lads from Liverpool can be. This song from "Abbey Road" tells the story of the character Maxwell Edison, who is a murderer who has killed his victims with a hammer, as per the title of the song.
24. Silent Murder by Nas
| | |
| --- | --- |
| Genre | Rap, Hip-Hop |
| Year Released | 1996 |
| Album | It Was Written |
Nasir bin Olu Dara Jones was one of the most respected rappers in the game in the late 1990s and is ranked the fifth-best rapper of all time by Billboard. This is clearly Illustrated in the track "Silent Murder" from 1996's "It Was Written." This song talks about the plight of African Americans in this country, as well as a few conspiracy theories, like the CIA taking the life of Malik Shabazz. While this song was not originally included on this album, it was released as a bonus track for the special edition. If you're looking for rap songs about murder, this is definitely one I recommend adding to your playlist.
25. I Shot The Sheriff by Bob Marley and The Wailers
| | |
| --- | --- |
| Genre | Reggae |
| Year Released | 1974 |
| Album | 461 Ocean Boulevard |
Decades before Ice-T and Body Count were being boycotted and having their album band for the track "Cop Killer," Bob Marley and the Wailers released their classic reggae album "461 Ocean Boulevard," which featured the hit single "I Shot the Sheriff." In this song, Bob Marley is singing about being chased by law enforcement officers for the murder of a deputy. However, he insists that he did not shoot the deputy. He shot the sheriff instead, although he insists that the act was committed in self-defense when the sheriff drew his gun on Marley.
26. The Night The Lights Went Out In Georgia by Reba McEntire
| | |
| --- | --- |
| Genre | Country |
| Year Released | 1991 |
| Album | For My Broken Heart |
"The Night the Lights Went Out In Georgia," covered by Country Music Hall of Fame member Reba McEntire, is a country soap opera. In this song, a businessman comes back from a trip to find out that his wife cheated on him with his best friend Andy and another young man named Seth. The man goes home to get a gun, but when he returns, Andy and his wife are already dead. As it turns out, the story is told from the perspective of the businessman's little sister, who shot Andy and his wife.
27. Where Did You Sleep Last Night? by Nirvana
| | |
| --- | --- |
| Genre | Grunge |
| Year Released | 1994 |
| Album | MTV Unplugged In New York |
Although this song was originally written and recorded by the blues legend Leadbelly, this is one of the few instances where I have had to choose the cover version over the original recording. Appearing on Nirvana's historic live album "MTV Unplugged In New York," this song recounts an incident in which a wife and the man whom she was having an affair with kill her abusive husband. According to the song, the man's head was found, but his body never was recovered. This version was widely considered to be one of Kurt Cobain's best live performances.
28. Murder Was the Case by Snoop Dogg
| | |
| --- | --- |
| Genre | Rap, Hip-Hop |
| Year Released | 1993 |
| Album | Doggystyle |
While most of the songs on this list are fictionalized stories, this track is based on Snoop Dogg's real-life experience with being charged with the first-degree murder of Philip Woldermariam. Snoop Dogg, whose real name is Calvin Broadus, was accused of killing a rival gang member. In actuality, it was Snoop's bodyguard McKinley Lee (who goes by the name Malik) who committed the murder. The publicity of this case helped boost sales of his debut album "Doggystyle" to over five million copies, reaching quintuple-platinum status. The album remains Snoop Dogg's best-selling album to date.
29. Hazard by Richard Marx
| | |
| --- | --- |
| Genre | Pop |
| Year Released | 1991 |
| Album | Rush Street |
This song, which is featured on Marx's 1991 release "Rush Street," is a far cry from songs like "Right Here Waiting." It tackles a couple of topics that we don't usually see in radio-friendly pop songs, such as murder and the romantic life of a mentally challenged young man. The song is about a boy who moves to town and experiences several challenges with the local people. He falls in love with a girl named Mary and is accused of her murder when she went for a walk and never came home one evening.
30. Henry Lee by Nick Cave & The Bad Seeds (Featuring PJ Harvey)
| | |
| --- | --- |
| Genre | Alternative, Indie |
| Year Released | 1996 |
| Album | Murder Ballads |
Some artists write songs about murders, but Grammy-nominated Nick Cave and The Bad Seeds recorded an entire album called "Murder Ballads." Then again, it seems like he has always had a strange obsession with the dark and the macabre. Featuring PJ Harvey on guest vocals, this song is about a young man named Henry Lee who is summoned to meet a young lady for a kiss over by the fence. However, much to his dismay, when he gets to the fence to get that kiss, the young lady repeatedly stabs him and kills him.
31. Goodbye Earl by The Chicks
| | |
| --- | --- |
| Genre | Country |
| Year Released | 1999 |
| Album | Fly |
The Chicks, who were formerly known as The Dixie Chicks, are one of the most decorated groups in country music. They have hit the award-winning trifecta, taking home the Academy of Country Music, Country Music Association, and Grammy Awards. In 1999, they released their breakthrough album "Fly," which debuted at the number one spot on the Billboard 200. That album included the hit single "Goodbye Earl," which is about two childhood friends named Wanda and Mary Anne who team up to get rid of Wanda's abusive husband, as well as dispose of his body.
32. Pumped Up Kicks by Foster The People
| | |
| --- | --- |
| Genre | Alternative, Pop |
| Year Released | 2011 |
| Album | Torches |
Foster the People's hit single "Pumped Up Kicks" has got to be one of the most disturbing songs in history to crack the top-five in the Billboard Hot 100 charts, peeking at the number three spot. While I can only speculate that this was probably the result of him being bullied, this song is about a young boy named Robert who unfortunately opens fire on his fellow students, killing a few of them in a school shooting. The name of the song refers to the Pump model shoes made by Reebok, add more popular a while back. This is one of those songs that uses metaphors to really make the song have a deeper meaning.
33. Annie Christian by Prince
| | |
| --- | --- |
| Genre | R&B, Soul, Rock |
| Year Released | 1981 |
| Album | Controversy |
Between 1979 and 1981, 20 African-Americans were found dead, while several others were injured. Prince used this song as a way to speak out against this injustice. In this song, the character Annie Christian desperately wants to be famous. She wants to achieve this so badly that she murders innocent people along the way to reach her goals. It suggests that Annie was The Mastermind behind the Atlanta child murders, the attempted murder of President Ronald Reagan, and the assassination of John Lennon. Prince also declares that he will chase her down until she's crucified.
34. Red Headed Stranger by Willie Nelson
| | |
| --- | --- |
| Genre | Country |
| Year Released | 1975 |
| Album | Red Headed Stranger |
Willie Nelson is still performing at the age of 80 and was inducted into the Country Music Hall of Fame in 1993. In 1975, Nelson released an album that earned him the nickname "The Red-Headed Stranger." The title track tells the story of a stranger riding into town. He had recently lost his bride, and all he had left was his horse and his bay. The rest of the town knew not to cross him except for one blonde-haired woman. However, that woman did cross him and wound up getting shot for her trouble.
35. Delilah by Tom Jones
| | |
| --- | --- |
| Genre | Pop |
| Year Released | 1968 |
| Album | The Tom Jones Fever Zone |
Although it may be fairly common today, recording and releasing a song about murders was practically unheard of in 1968, when Tom Jones released his album "The Tom Jones Fever Zone," featuring the single "Delilah." This track tells the pathetic tale of a guy who catches his girlfriend cheating on him. When she gets caught, she dares to laugh at him, which prompts him to kill her. This is told to us through the haunting lyrics, "She stood there laughing. I felt the knife in my hand, and she laughed no more."
36. Janie's Got a Gun by Aerosmith
| | |
| --- | --- |
| Genre | Hard Rock |
| Year Released | 1989 |
| Album | Pump |
Of all of the songs I could think of that pertained to the topic of murder, the Grammy-winning "Janie's Got a Gun" from Aerosmith's album "Pump" is probably the most disturbing. No, it's not the most violent or graphic song ever written, but it touches on a very sensitive subject matter. The song is about a girl named Janie who was being abused and assaulted by her father, so she killed him. As lead vocalist Steven Tyler so succinctly puts it, "She had to take him down easy and put a bullet in his brain."
37. I Don't Like Mondays by The Boomtown Rats
| | |
| --- | --- |
| Genre | New Wave, Alternative Pop |
| Year Released | 1978 |
| Album | The Fine Art Of Surfacing |
In 1979, 16-year-old Brenda Ann Spencer stood inside her parent's home, grabbed a rifle, and opened fire on the playground of a San Diego elementary school. Spencer killed two adults and injured eight children and a police officer during this senseless act of violence. She was tried as an adult and was sentenced to concurrent 25 years to Life sentence. When asked why she committed the murders, Brenda Spencer simply replied with the famous line, "Because I don't like Mondays." Of course, this became the inspiration for the biggest hit of Bob Geldof's career.
38. Psycho Killer by Talking Heads
| | |
| --- | --- |
| Genre | Art Rock, Alternative Rock, New Wave |
| Year Released | 1977 |
| Album | Talking Heads: 77 |
The dictionary defines the word psycho as "someone who has serious mental problems and who may act violently without feeling sorry for what they have done." Therefore, the only logical conclusion that one could come to is that a psycho killer is someone who kills without any feelings of remorse. When Talking Heads' lead vocalist David Byrne wrote this song, he said that he wanted to write a song from the perspective of a person with a demented mind. He also said that his inspiration for this song was Alice Cooper. If you want to hear moresongs about psychos, here a full playlist.
39. Murders In The Rue Morgue by Iron Maiden
| | |
| --- | --- |
| Genre | Heavy Metal |
| Year Released | 1981 |
| Album | Killers |
The historian and scholar Iron Maiden's Steve Harris says that this song was inspired by the Edgar Allan Poe short story "Murders In The Rue Morgue" and is about a young man who is walking down the streets of Parise and discovers the dismembered bodies of two young women. The man notices people pointing at him but can't understand what they are saying because he doesn't speak french. He immediately senses that he is in trouble and spends the rest of his time running from law enforcement for a crime he didn't commit.
40. Suffer Little Children by The Smiths
| | |
| --- | --- |
| Genre | Alternative |
| Year Released | 1984 |
| Album | The Smiths |
Again, this is yet another band that I normally wouldn't associate with recording and releasing songs about murder. Yet, here we are with this track from The Smiths' self-titled debut album. The track "Suffer Little Children" is about the infamous Moors murders that took place in Manchester, England. Myra Hindley and Ian Brady murdered five children at Saddleworth Moor between 1963 and 1965. Both parties received life sentences for committing these despicable crimes, although they both died while they were incarcerated. Myra Hindley passed away in 2003, and Ian Brady died in 2017.
41. Cedartown, Georgia by Waylon Jennings
| | |
| --- | --- |
| Genre | Country |
| Year Released | 1971 |
| Album | Cedartown, Georgia |
This song reminds me of why it would have never been a good idea to have crossed Waylon Jennings. In "Cedartown, Georgia," he recalls a time when he dated a poor sharecropper's daughter from Cedartown. They got married and moved to New Orleans, but she started fooling around with someone else. He bought a .22 caliber pistol and shot her down in Cold Blood. If there's any doubt, he clearly states, "Tonight, I'll put her on a train for Georgia. Gonna be a lotta kinfolk squallin' and a grieving, cause that Cedartown gal ain't breathing."
42. Hurricane by Bob Dylan
| | |
| --- | --- |
| Genre | Folk, Indie, Classic Rock |
| Year Released | 1976 |
| Album | Desire |
Bob Dylan is one of the best songwriters in the history of music. In 1997, he was a Kennedy Center Honoree for Lifetime Achievement. In 1976, he released his album "Desire," which included one of the most well-known songs of his career. "Hurricane" was a true story about a middleweight boxer named Rubin "Hurricane" Carter, who wasted falsely accused of murder. Carter fled to South America, while the police got two people to testify against him falsely, and he was found guilty. Sadly, the real criminals are still out, running free while Carter served twenty years in prison.
43. Miriam by Norah Jones
| | |
| --- | --- |
| Genre | Singer-Songwriter, Pop |
| Year Released | 2012 |
| Album | Little Broken Hearts |
Norah Jones is an award-winning singer-songwriter and pianist who is also the daughter of the famous Indian musician Ravi Shankar. In 2012, she released "Little Broken Hearts," which featured this song about a husband who discovers that his wife is cheating with another man. He confronts her to tell her that he has already killed her lover, and now he's going to kill her with these words, "I know he said it's not your fault, but I don't believe that's true. I've punished him for being too weak; now I've saved the best for you."
44. Devil's Right Hand by Steve Earle
| | |
| --- | --- |
| Genre | Rock |
| Year Released | 1988 |
| Album | Live in Concert 1988 |
Steve Earle has managed to catch the attention of some very important people with this track from his album "Live in Concert 1988." including Louis Farrakhan. However, the song was meant to serve as a warning that guns can get you into a lot of trouble, but they will never get you out of it. It tells the tale of a young man who wants to purchase a gun, but his mother is adamantly against it. Nevertheless, he does not hear her warning, buys a gun, and murders another man during a card game.
45. I've Gotta Get a Message to You by The Bee Gees
| | |
| --- | --- |
| Genre | Pop, Disco |
| Year Released | 1968 |
| Album | Staying Alive (Original Soundtrack) |
If there is one recurring theme that I've noticed, it's usually that the person who committed the murder was driven to that point because their lover was unfaithful. Please don't misconstrue what I'm saying. I'm not advocating. I'm merely making an observation. In this track, Bee Gees singer Robin Gibb says that the main character of the song is in the electric chair for killing his wife's lover. He is asking the prison chaplain to do a favor and get one last message to his wife, although it's never been said what the message was. This is a very powerful song about being in prison.
46. Last Breath by Hatebreed
| | |
| --- | --- |
| Genre | Hardcore Metal |
| Year Released | 1997 |
| Album | Satisfaction Is the Death Of Desire |
Some songs have been written from the perspective of the murderer, and some songs have been written from the perspective of the victim. However, this track from Hatebreed's hardcore metal masterpiece "Satisfaction Is the Death Of Desire" is written from the perspective of a grieving family member who witnessed the murder. Although the song doesn't specifically mention whom it was written about, my best guess is that it is written about someone extremely close to someone in the band because it seems like this song hits home.
47. Jenny Was a Friend Of Mine by The Killers
| | |
| --- | --- |
| Genre | Alternative Rock |
| Year Released | 2004 |
| Album | Hot Fuss |
With a name like The Killers, you might expect this band to have a few songs in their catalog about killing. Well, they certainly came out swinging with "Jenny Was a Friend Of Mine" from 2004's multi-platinum-selling debut album "Hot Fuss." This song is about an obsessive man who ends up killing his girlfriend so they can be together forever. He ends up being taken to the police station for questioning, although he adamantly denies committing the crime. He insists he had no reason to kill Jenny and says she was a dear friend.
48. Wrong 'Em Boyo by The Clash
| | |
| --- | --- |
| Genre | Punk |
| Year Released | 1979 |
| Album | London Calling |
The Clash is perhaps the most influential punk rock band in the history of the genre, and released one of the most heralded albums of all time in 1979, "London Calling." The double album included a cover of a song originally recorded by The Rulers called "Wrong 'Em Boyo." This track tells the tragic story of the murder of Billy Lyons by 'Stag' Lee Shelton. As the story goes, Shelton shot Billy Lyons for stealing his hat and then calmly retrieved his hat and left the scene of the crime after committing the murder.
49. John Wayne Gacy Jr. by Sufjan Stevens
| | |
| --- | --- |
| Genre | Alternative, Indie Rock |
| Year Released | 2005 |
| Album | Illinois |
This track is one of the most original songs about serial killers that I have ever heard. The song is told from the perspective of John Wayne Gacy jr, as the title would indicate. He recounts all of the evil deeds that his father did, like murdering 27 people and hiding the bodies in the crawlspace under his house. Junior also tells us how his father used to dress as a clown and how all the neighbors and the children loved him. In an interesting twist, Junior also has bodies hidden under the floorboards.
50. Independence Day by Martina McBride
| | |
| --- | --- |
| Genre | Country |
| Year Released | 1993 |
| Album | The Way That I Am |
Sometimes people will take all that they can tolerate from someone before they eventually explode, sometimes resulting in violence. In the track "Independence Day" from her album "The Way That I Am," multiple award-winning artist Martina McBride paints a vivid picture of a wife who has had enough of her abusive husband. She was tired of wearing bruises and marks that were evidence of his anger, and she was too proud to ask for help. On Independence Day, McBride got her revenge by killing her husband by burning down the house while he was still in it.
51. Country Death Song by Violent Femmes
| | |
| --- | --- |
| Genre | Alternative |
| Year Released | 1999 |
| Album | Viva Wisconsin |
Violent Femmes are held in high regard in alternative music circles around the world. They are known for being simultaneously both quirky and dark. For instance, their track "Country Death Song" from "Viva Wisconsin" has some of the darkest, saddest lyrics in their catalog. The song is about a man, his wife, and his child. They are broke and starving, and the man can see no way out except to kill his daughter. He takes her hiking and shoves her down a well. He then goes back home and hangs himself in the barn.
52. Night Prowler by AC/DC
| | |
| --- | --- |
| Genre | Hard Rock, Classic Rock |
| Year Released | 1979 |
| Album | Highway To Hell |
When he was arrested, the serial killer Richard Ramirez's AC/DC cap was recovered from his home. Since then, the band has been closely associated with the man known as the" Night Stalker." It didn't help matters when Ramirez also expressed his adoration for their album "Highway To Hell." Featured on that album was the track "Night Prowler," which four an eerily similar resemblance to the Night Stalker's behavioral patterns. The song is about a man who spies on women and then crawls through their windows while they are asleep, stabbing them to death.
53. I Never Told You What I Do For a Living by My Chemical Romance
| | |
| --- | --- |
| Genre | Emo, Pop Punk |
| Year Released | 2004 |
| Album | Three Cheers For Sweet Revenge |
My Chemical Romance's concept album "Three Cheers For Sweet Revenge" is an interesting story. The album is about a husband and wife who both die. The wife goes to Heaven while the husband goes to Hell. He makes a deal with the Devil that if he can bring 1,000 souls, he will get to be together again with his wife. Before he collects all of the souls, he has a change of heart and decides to stop killing. This angers the Devil, who shoots him and his wife both in the back of the head.
54. Nebraska by Bruce Springsteen
| | |
| --- | --- |
| Genre | Acoustic Blues |
| Year Released | 1982 |
| Album | Nebraska |
Bruce Springsteen has been heralded as one of the best songwriters of all time. On the title track to his critically-acclaimed album "Nebraska," Springsteen sings about a couple who decide to go on a killing spree as they drove from Lincoln, Nebraska, through Wyoming with a shotgun in his lap, killing everyone in their path. The song is told from the perspective of the young man who now sits in an electric chair. When asked why he did what he did, the man responded, "Well, I guess there's just meanness in the world."
55. Blood On the Floor by Fleetwood Mac
| | |
| --- | --- |
| Genre | Rock, Classic Rock |
| Year Released | 1970 |
| Album | Kiln House |
This track from the legendary Fleetwood Mac's album "Kiln House" is about a man who is about to be hanged for murdering his cheating wife, although laughing at him didn't help matters much. While he says his wife laughed when he confronted her about the cheating, she cried when she realized she was going to die. He must have hidden the body well because he says the only reason he got caught is that they found blood on the floor. Even though he's about to die, the man refuses to apologize for his actions.
56. Church Bells by Carrie Underwood
| | |
| --- | --- |
| Genre | Country |
| Year Released | 2016 |
| Album | Church Bells |
Church bells can be the most beautiful sound you've ever heard, or they can usher in pivotal moments in someone's life. In this song from the eight-time Grammy winner, Jenny is a poor woman who meets a wealthy oil tycoon. She marries the man, who ends up being an abusive alcoholic. The woman then goes to church to pray for some clarity and poisons her husband's whiskey. How the man dies is still a mystery, but Jenny says that her former husband will never strike a woman again. To her, the bells sounded like freedom.
57. Used to Love Her by Guns N' Roses
| | |
| --- | --- |
| Genre | Hard Rock, Classic Rock |
| Year Released | 1988 |
| Album | G N' R Lies |
Although I know that this song is meant to be a joke, I had to include this light-hearted acoustic moment from "G N' R Lies" on this list. Nevertheless, if you don't know the inside story, it might not be that funny. Seriously, who thinks that murder is humorous? Rhythm guitarist Izzy Stradlin was inspired to write this track after hearing a song on the radio about a man who couldn't stand his better half. However, the song was about lead vocalist Axl Rose's dog. Still, the track did manage to get people up in arms.
58. Son Of Sam by Dead Boys
| | |
| --- | --- |
| Genre | Rock |
| Year Released | 1977 |
| Album | Live – the Old Waldorf, San Francisco |
David Berkowitz, also known as the Son of Sam and .44 Caliber Killer, was a serial killer who murdered eight people in 1976 in New York City. Berkowitz was also a Veteran of the United States Army and a postal worker. The 24-year-old killer was arrested in 1977, claiming demons, and a black Labrador retriever named Sam ordered him to commit the murders. He was given six 25-year-to-life sentences and has since become a Christian. Berkowitz was immortalized in this track from the Dead Boys in 1977. Since being imprisoned, he has become a Christian.
59. Down By the Water by PJ Harvey
| | |
| --- | --- |
| Genre | Alternative, Indie |
| Year Released | 1995 |
| Album | To Bring You My Love |
"To Bring You My Love" is technically PJ Harvey's third studio album, but it marked the first time she recorded without the PJ Harvey Trio. The result was what many people consider one of the best of her career. Appearing on the record was the haunting murder ballad "Down By the Water," The song sees a mother drowning her daughter, although she almost immediately expresses remorse and regrets for her actions. In an interview with Spin, Harvey had to dispel rumors that the song was autobiographical, saying that people sometimes take her too literally.
60. Dirty Knife by Neko Case
| | |
| --- | --- |
| Genre | Alternative Country, Folk Rock |
| Year Released | 2006 |
| Album | Fox Confessor Brings the Flood |
Neko Case's grandmother was raised in Ukraine and used to tell her old Ukrainian folk tales from her childhood. One of these fables served as the inspiration for her track "Dirty Knife," which is from her record "Fox Confessor Brings the Flood," which Billboard called "an indie-rock landmark." The song is a soft, acoustic ballad about a woodsman who goes crazy living alone but ends up being killed, and his house is burned down. However, the fable is about a family that goes crazy. Neko Case just took a few liberties when writing the song.
61. Pogo The Clown by Dog Fashion Disco
| | |
| --- | --- |
| Genre | Alternative Metal |
| Year Released | 1998 |
| Album | Experiments In Alchemy |
John Wayne Gacy is one of the most notorious serial killers in history and was convicted of murdering 33 young men between 1972 and 1978. What makes Gacy's story so terrifying is that he appeared to be a nice man who was loved by his neighbors and was a prominent member of the community. He even dressed as Pogo The Clown and entertained children. The bodies of the victims were found in his crawl space, and in 1994, he was executed. This upbeat, jazzy tune gives a brief overview of Gacy's atrocious behavior.
62. Let Him Dangle by Elvis Costello
| | |
| --- | --- |
| Genre | Indie Rock, Alternative |
| Year Released | 1989 |
| Album | Spike |
Elvis Costello is one of the unsung heroes of alternative and indie music. He certainly knows how to use his music to spin a tale. In this case, that tail is found in the song "Let Him Dangle" from 1989's "Spike." In this song, two friends named Craig and Bentley got into an altercation with another man, leaving that person dead. Craig pulled the trigger, but Bentley encouraged him to fire the gun. Craig was too young to stand trial, but Bentley was not. Bentley received the death penalty and was hanged.
63. Dark Lady by Cher
| | |
| --- | --- |
| Genre | Pop |
| Year Released | 1973 |
| Album | Half-Breed |
With a career spanning seven decades, Cher has had her fair share of hit songs, including the Billboard Hot 100 number-one hit "Dark Lady." During this song, Cher tells us about a woman who went to see a fortune teller. The dark woman, as she called her, tells her that her husband is being unfaithful. She also tells her to forget they ever spoke. The woman then realizes that her bedroom smells like the dark lady's perfume. She returns and finds the dark lady with her husband and kills them both.
64. Countess Bathory by Venom
| | |
| --- | --- |
| Genre | Black Metal |
| Year Released | 1982 |
| Album | Black Metal |
Of all the bands on this list that I wouldn't expect to write a song about murder, Venom is one band that I would expect it from. Appearing on their landmark album "Black Metal," the track "Countess Bathory" is about a vicious serial killer who would prey on young virgin girls because she believed that bathing in their blood would make her appear younger or reverse the aging process. Needless to say, bathing in blood will not allow anyone to turn back the hands of time. The countess grew old and died, alone and desolate.
65. Bang Bang (My Baby Shot Me Down) by Nancy Sinatra
| | |
| --- | --- |
| Genre | Pop |
| Year Released | 1966 |
| Album | How Does That Grab You? |
Born the daughter of Frank Sinatra, Nancy Sinatra was destined for a music career. By 1966, Nancy had released her second studio album titled "How Does That Grab You?" On that album, she recorded a cover of Cher's song "Bang Bang (My Baby Shot Me Down)," in which she recalls childhood memories of playing with her best friend. As they grew older, they became a couple and fell in love. Sadly, this is the end of the story for the narrator, as her boyfriend killed her. There was no reason given for her murder.
66. Stagger Lee by Lloyd Price
| | |
| --- | --- |
| Genre | R&B, Soul |
| Year Released | 1967 |
| Album | Presenting Lloyd Price |
There have been a couple of songs throughout modern musical history that document the story of Stagger Lee and Billy. However, this has got to be one of the earliest recordings of this tale, as it was released in 1967 on the album "Presenting Lloyd Price." As the tale is told, Stagger Lee and Billy were gambling one night when Lee accused Billy of cheating in a game of cards. He wanted to get his money back, so he found Billy at a local bar, drew his forty-four, and opened fire, killing him instantly.
67. The Thunder Rolls by Garth Brooks
| | |
| --- | --- |
| Genre | Country |
| Year Released | 1990 |
| Album | No Fences |
Garth Brooks has had a prosperous and wildly successful career. Brooks is the highest-selling solo artist in history, second only to The Beatles in total album sales worldwide. Selling 18 million copies, "No Fences" was the biggest album of the country music superstar's career, thanks to massive hits like "The Thunder Rolls." This song tells us the story of a woman who loves her husband dearly, even if he is having an affair. One night, she decides that enough is enough and is waiting for him when he comes home, and kills him.
68. Georgia Lee by Tom Waits
| | |
| --- | --- |
| Genre | Alternative, Indie |
| Year Released | 1999 |
| Album | Mule Variations |
What separates Tom Waits' song "Georgia Lee" from most of the other songs on this list is that he does not explicitly state what happens to the titular character in this song. He paints part of the picture but leaves it up to the listener to draw their own conclusion. He tells us that a body was found and that it was a young girl who had run away from home. In my opinion, his restraint makes this song much creepier than some of the other songs here because you have to use your imagination.
69. Charlie Manson Blues by The Flaming Lips
| | |
| --- | --- |
| Genre | Alternative, Indie |
| Year Released | 1986 |
| Album | Hear It Is |
If you asked 100 people who the most notorious killer in the history of the United States is, I would wager that at least 80 to 85 of them would answer with Charlie Mason. What's even stranger is that Charles Manson did not technically kill anybody. However, Manson is directly responsible for the deaths of five people who were killed by his followers. Although this song does not document any of the murders. It is told from the viewpoint of Charles Manson. This song details his final days when he is said to have gone crazy.
70. Where the Wild Roses Grow by Kylie Minogue (Featuring Nick Cave and The Bad Seeds)
| | |
| --- | --- |
| Genre | Pop, Indie, and Alternative |
| Year Released | 1996 |
| Album | Murder Ballads |
"Where the Wild Roses Grow" is a beautiful duet song by Kylie Minogue and Nick Cave, backed by his band The Bad Seeds. Appearing on the appropriately-titled album "Murder Ballads," we see a young girl named Elisa Day, who is nicknamed "The Wild Rose." She falls in love with an unnamed man and gives herself to him completely. The two quickly fall in love and spend practically every moment together. On the third day, the man brings Elisa down to the river, kisses her, and kills her. He then plants a rose between his dead love's thighs.
Spotify Murder Songs Playlist
Wrap Up:
Murder is somewhat of a taboo topic, but we hope you enjoyed this playlist. Let us know if there are any songs that we missed in the comments section below.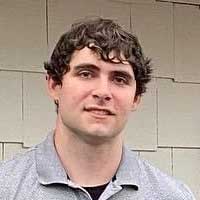 Hi, my name is Kevin and I'm from Butler, Pennsylvania. I've been obsessed with music and audio gear for as long as I can remember. I started this website to help people find professional advice related to a wide range of audio topics. We have a number of Audio Engineers on our team who have been designing and fixing audio gear for decades.