Speakers must possess various important qualities that combine to create a great sound, including wide and flat frequency response, good sensitivity, and an accurate balance of the different tones. If you recently got some new speakers and are looking to test their quality, you'll love the list of songs to test speakers we've put together.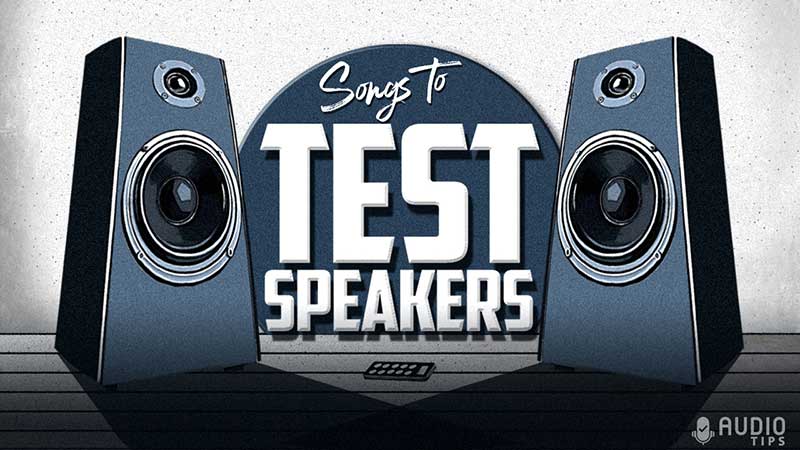 Listening to a handful of randomly selected songs is unlikely to give you a thorough demonstration of your speakers' capabilities. It's important to test them by playing a diverse mixture of music, which ranges in genre, tone, dynamic range, and mixing style. Listen to some of the songs below to analyze the performance of your speakers.
1. Best of You by Foo Fighters
| | |
| --- | --- |
| Genre | Hard Rock |
| Year Released | 2005 |
| Album | In Your Honor |
In the early 2000s, the American rock band Foo Fighters became a band capable of selling out the biggest stadiums worldwide. With many great songs under their belt, the band released In Your Honor in 2005, a highly anticipated album by rock fans.
"Best of You" was the lead single from that album and quickly became a fan favorite. The pounding drums played by the late Taylor Hawkins will test the dynamic capabilities of any speakers, as will the saturated lead guitar parts.
2. Loud by Mac Miller
| | |
| --- | --- |
| Genre | Hip-hop, Rap |
| Year Released | 2012 |
| Album | Macadelic |
"Loud" was one of the biggest hits ever created by the legendary rapper Mac Miller from Pittsburgh, Pennsylvania. This is a great song to test speakers because it has a wide range of tones and sound ranges. The song also has a fair amount of bass in it, so if you also want to test your bass system along with your speakers, this is a perfect song. The song doesn't have a very deep meaning; the lyrics simply describe his experience as a rapper experimenting with drugs, women, and a whole lot of money.
3. Thunderstruck by AC/DC
| | |
| --- | --- |
| Genre | Hard Rock |
| Year Released | 1990 |
| Album | The Razor's Edge |
After undergoing many changes to their lineup and experiencing tragic circumstances throughout their career, AC/DC was dismissed as being past their prime many times by music critics and fans alike. In 1990, a decade since the band was at the peak of their popularity with the classic hard rock album Back in Black, they showed that they still had plenty of gas left in the tank.
Angus and Malcolm Young wrote "Thunderstruck," which quickly became one of the band's most popular live songs. It's featured extensively in films and TV shows and has sold over a million copies. The classic combination of aggressive guitars, rumbling basslines, and huge-sounding drums will test speakers' ability to handle powerful tones.
4. With or Without You by U2
| | |
| --- | --- |
| Genre | Alternative Rock |
| Year Released | 1987 |
| Album | Joshua Tree |
Before releasing the 1987 hit "With or Without You," Irish band, U2 was relatively unknown in the United States. The anthemic sound of this rock song instantly propelled them to stardom. Produced by the exceptional duo of Brian Eno and Daniel Lanois, "With or Without You" has a sonic depth that will utilize every frequency band of a speaker's output, and lead guitarist The Edge's stratospheric tone will test the tweeter.
5. Superstition by Stevie Wonder
| | |
| --- | --- |
| Genre | Pop, Soul |
| Year Released | 1972 |
| Album | Talking Book |
American artist Stevie Wonder's 1972 hit "Superstition" was his first song to reach the pinnacle of the US Billboard Hot 100. Mixed to perfection in Electric Lady studio in New York City, this funky classic should sound amazing on a good set of speakers.
Wonder sang this song's lead vocal and played three instruments, including the drums. He also shared production duties, and you can hear the tight 70's drum sound, smooth horns, syncopated guitars, and soulful vocals throughout the track.
6. Time by Pink Floyd
| | |
| --- | --- |
| Genre | Rock, Progressive Rock |
| Year Released | 1973 |
| Album | The Dark Side of the Moon |
Pink Floyd's music is ready-made for speaker testing. The psychedelic sound of "Time," track four on their hugely popular 1973 album The Dark Side of the Moon, will exercise all of the main areas of a speaker's sonic and dynamic abilities.
"Time" begins with a soundscape of clocks, chimes, and the ringing of bells and alarms, then gently morphs into the laid-back bass riff and drum rhythm that gives the composition its powerful sound.
7. A Day in the Life by The Beatles
| | |
| --- | --- |
| Genre | Psychedelic rock |
| Year Released | 1967 |
| Album | Sgt. Peppers Lonely Hearts Club Band |
Considered by many to be the most innovative piece of music composed by John Lennon and Paul McCartney, "A Day in the Life" will test every aspect of speakers. The song begins with Lennon's classic, slapback-delay draped vocals and a lazily strummed acoustic guitar before an orchestra of classical instruments builds up from quiet to extremely loud.
Legendary producer and mixing engineer George Martin was mainly responsible for conducting the 40-piece orchestra, and McCartney wrote the middle 8, which begins with the abrupt sound of an alarm clock ringing. The complexity of the songwriting, coupled with the expert use of effects, makes this song ideal for testing speakers.
8. Black Dog by Led Zeppelin
| | |
| --- | --- |
| Genre | Hard Rock, Blues |
| Year Released | 1971 |
| Album | Led Zeppelin IV |
Led Zeppelin's fourth studio album includes many songs that could easily have been included on this list, but we've chosen the opening track, "Black Dog," which is perfect for putting speakers to the test thanks to its wide range of included sounds.
The song features an array of distorted blues guitar licks, crashing drums, and a rumbly bass tone. The main riff, complete with complex rhythmic changes, was composed by the band's bassist, John Paul Jones. Singer Robert Plant provides his signature falsetto screams over the instrumental.
9. Purple Rain by Prince
| | |
| --- | --- |
| Genre | Rock |
| Year Released | 1984 |
| Album | Purple Rain |
Released on the 1984 album of the same name, "Purple Rain" is a song I highly recommend using to test speakers. This track has everything, including wailing guitar solos, gospel-style backing vocals, a string quartet, and powerful drums. It's a reminder of how talented Prince was both as a songwriter and as a musician. With a high-quality set of speakers, this song will sound absolutely amazing. This is truly one of Prince's iconic songs, and it even won an Academy Award for best original score.
10. Africa by Toto
| | |
| --- | --- |
| Genre | Pop, Rock |
| Year Released | 1982 |
| Album | Toto IV |
Elliot Scheiner is one of the most decorated mixing engineers of the past century, winning eight Grammy awards for his work. He was responsible for the stunning production and mix of Toto's '80s hit, "Africa." This well-crafted song showcases Toto's ear for catchy vocal melodies and complex backing harmonies.
The blend of synthesizers, piano, guitars, bass, and percussion make "Africa" an excellent choice or an accurate test of your speaker's frequency response.
11. Empire State of Mind by Jay-Z ft. Alicia Keys
| | |
| --- | --- |
| Genre | Hip-hop, Rap |
| Year Released | 2009 |
| Album | The Blueprint 3 |
Hip-hop tracks like "Empire State of Mind" can be useful for testing speakers because they include a lot of low-end from the sub-bass and kick drum. Additionally, this track has the powerful vocals of Alicia Keys in the chorus, so you can also analyze the way the speaker deals with higher-pitched frequencies.
Written by rap mogul Jay-Z about the city of New York, where he made his name, this classic hip-hop number was a huge worldwide commercial success when released in 2009.
12. Sultans of Swing by Dire Straits
| | |
| --- | --- |
| Genre | Blues-rock, Pop |
| Year Released | 1978 |
| Album | Dire Straits |
In 1977, Dire Straits' frontman and lead guitarist sat in an English pub listening to a jazz band. Legend has it that the band's name was "the Sultans of Swing," and after the lead singer said those words, Knopfler suddenly felt inspired to write. The song that came from this chance encounter would go on to be Dire Straits' best-known composition, with its Dylan-like lyricism, majestic fingerstyle guitar parts, and tight rhythm section.
13. Ultralight Beam by Kanye West
| | |
| --- | --- |
| Genre | Gospel, R&B, Rap |
| Year Released | 2016 |
| Album | The Life of Pablo |
Many music critics were disappointed by Kanye West's long-awaited 2016 album, The Life of Pablo, but they were in almost unanimous agreement that the track "Ultralight Beam" was a highlight. We've chosen this track on our list of the best songs for testing speakers because it includes a wide range of acoustic and electronic instruments, diverse panning of sounds across the stereo field, and basically every vocal style imaginable!
14. Hotel California by The Eagles
| | |
| --- | --- |
| Genre | Rock |
| Year Released | 1977 |
| Album | Hotel California |
American rock legends The Eagles released their most famous song, "Hotel California," in the winter of 1977, to widespread critical acclaim. Produced and engineered by Bill Szymczyk, the rock anthem is an excellent choice for testing speakers. Each instrument is played and mixed expertly, particularly the iconic guitar solo that was played predominantly by Don Felder.
15. The Boys Are Back in Town by Thin Lizzy
| | |
| --- | --- |
| Genre | Rock |
| Year Released | 1976 |
| Album | Jailbreak |
Irish rock band Thin Lizzy came up with one of the most recognizable guitar riffs in history when they composed the classic 1976 track "The Boys Are back in Town." Despite originally not being considered a potential single by the band, the song was picked up by radio DJs across the USA, and it eventually reached platinum status in the United Kingdom. It's a great classic rock song for testing a set of speakers.
16. You Can Call Me Al by Paul Simon
| | |
| --- | --- |
| Genre | Pop, Rock |
| Year Released | 1986 |
| Album | Graceland |
American singer-songwriter Paul Simon has never shied away from reinventing his sound and style of music. Still, perhaps the most radical departure from his younger days in the duo Simon and Garfunkel came when he traveled to South Africa to gain inspiration for his 1986 album Graceland.
"You Can Call Me Al" was recorded in New York City and features eight musicians. It's a unique-sounding pop song for the 80s, and you can hear the influence that Simon's time in South Africa had on the sound of the song.
17. November Rain by Guns N' Roses
| | |
| --- | --- |
| Genre | Metal, Hard Rock |
| Year Released | 1991 |
| Album | Use Your Illusion I |
In 1991, Guns N' Roses went through a tumultuous time in their history. The group fired long-time manager Alan Niven, and drummer Steve Adler had also parted ways with them. At a crossroads, they decided to release two full-length albums simultaneously – Use Your Illusion I and Use Your Illusion II.
This unorthodox tactic paid off, as the albums took the number 1 and 2 spots on the US Billboard Hot 100 charts. One of the standout compositions from these albums, and a great song for testing speakers, is "November Rain," with its uplifting melodies, wailing guitars, and massive drum sound.
18. Bohemian Rhapsody by Queen
| | |
| --- | --- |
| Genre | Progressive Rock |
| Year Released | 1975 |
| Album | A Night at the Opera |
If there's one song that can test speakers most accurately, it has to be Queen's prog-rock masterpiece, "Bohemian Rhapsody." This incredible piece of music verges on operatic in parts, then switches to hard rock, with ballad-like interludes. It was written entirely by Freddie Mercury, an unbelievable achievement when you consider the complexity of the music and lyrics. Most people recognize this song, and if you have a high-end sound system, it will truly sound like a masterpiece. This song won many awards and was even introduced into the Grammy Hall of Fame.
19. Tiny Dancer by Elton John
| | |
| --- | --- |
| Genre | Alternative Rock, Pop |
| Year Released | 1971 |
| Album | Madman Across the Water |
A poetic rock ballad, "Tiny Dancer," features an array of stunning instrumental and vocal parts. British singer-songwriter Elton John's expressive piano playing moves around his soft singing voice, and when the chorus erupts, it evokes images of festival crowds holding their lighters in the air. This classic track is sure to test the accuracy and coloration of speakers.
20. Mother by John Lennon
| | |
| --- | --- |
| Genre | Alternative Rock |
| Year Released | 1970 |
| Album | John Lennon/Plastic Ono Band |
After the breakup of The Beatles, none of the members wasted time releasing new material. Paul McCartney formed Wings, George Harrison worked on his album All Things Must Pass, and John Lennon released his debut solo album in 1970. "Mother" is an intimate, emotional, and at some points, slightly uncomfortable piece of music, exploring the difficulties that Lennon experienced in his relationships with his parents growing up in Liverpool, England.
"Mother" features sparse yet stunning production that should fill up your speaker's frequency range, with suspended piano chords spaced in between Lennon's high-pitched, raspy vocals. The drums play a '90s hip-hop style beat, which was way ahead of its time in hindsight.
21. Jamming by Bob Marley and the Wailers
| | |
| --- | --- |
| Genre | Reggae |
| Year Released | 1977 |
| Album | Exodus |
The signature tight and groovy sound of Bob Marley and the Wailers in the 1970s put reggae music on the map. The album Exodus, released in 1977, featured some excellent compositions. Amongst them, the song "Jamming" is a great track performing speaker tests, as it contains a range of low-end, midrange, and treble sounds intertwined with the trademark nuances of reggae music. If you're looking to impress people with your new sound system, this is definitely a song you want to have on your playlist. The song has a slow and relaxing tone that will sound very enjoyable with a great audio system.
22. Alive by Pearl Jam
| | |
| --- | --- |
| Genre | Grunge Rock |
| Year Released | 1991 |
| Album | Ten |
In many ways, grunge rock is the perfect genre of music for testing speakers. It typically includes variations in loudness, a thick low-end, and powerful vocals. Pearl Jam's debut single, "Alive," provides all of these qualities in abundance,
Frontman Eddie Vedder was invited to sing with the band after he recorded a demo of "Alive" while still working at a gas station. Stone Gossard, who wrote the music, was so impressed by Vedder's version that he and the other members decided to offer him the role of full-time singer. So, it's fair to say that without this powerful grunge track, Pearl Jam may never have existed as we know them!
23. Come and Get Your Love by Redbone
| | |
| --- | --- |
| Genre | Pop, Disco |
| Year Released | 1973 |
| Album | Wovoka |
There's something about the sound of recordings made in the early and mid-1970s. The warm, inviting sound of analog tape machines mixed with the crisp and compact drum sounds that were all the rage back then makes tracks like "Come and Get Your Love" timeless.
Although this song originally enjoyed some commercial success when Redbone released it in 1973, it enjoyed newfound popularity when it was used in the movie, Guardians of the Galaxy. The soundtrack for the movie was extremely successful, introducing "Come and Get Your Love," along with many other great old music to a new generation of listeners.
24. What Kinda Music by Tom Misch ft. Yussef Dayes
| | |
| --- | --- |
| Genre | R&B/Soul |
| Year Released | 2020 |
| Album | What Kinda Music |
If you're looking for a song to analyze speakers' ability to project drums and percussion, "What Kinda Music" by Tom Misch and Yussef Dayes is a must-listen. The track's groove is driven by Dayes' impeccable drumming skills, with Misch's guitars adding color to the beat. With a midrange-heavy mix, this song will provide you with an accurate idea of how good a set of speakers are.
25. D.N.A. by Kendrick Lamar
| | |
| --- | --- |
| Genre | Hip-Hop, Rap |
| Year Released | 2017 |
| Album | DAMN |
"D.N.A." is a powerful hip-hop track by Compton rapper Kendrick Lamar. It features a deep 808 bass that will test speakers' low-frequency output. This is an ideal track to play if you're looking for speakers that can handle a lot of bass without distorting. Lamar's excellent vocal delivery and rhyming flow are on full display throughout, too. The song has a fast pace and plenty of bass as well.
26. Hurricane by Bob Dylan
| | |
| --- | --- |
| Genre | Classic Rock |
| Year Released | 1976 |
| Album | Desire |
Released in 1975, Hurricane is a powerful song by Bob Dylan that details the wrongful conviction of boxer Ruben "Hurricane" Carter. Aside from the exceptional storytelling skills, Dylan displays in the song's lyrics, it features a stunning array of instruments and sounds, with strings, guitars, drums, and bass providing a wide soundscape. The almost chaotic sound of this song will provide a good insight into the speakers' capabilities. If you're a Bob Dylan fan, we also feature his work in our article on songs to test headphones.
27. Don't Stop Me Now by Queen
| | |
| --- | --- |
| Genre | Rock |
| Year Released | 1979 |
| Album | Jazz |
Queen's songs are amongst some of the best-mixed music ever to be released, making them perfect for testing the main aspects of speakers. 1979 hit "Don't Stop Me Now" is a masterpiece in songwriting and production. This song includes Queen's signature group vocal harmonies, Brian May's overdriven guitar tone, and sophisticated panning, which should sound amazing through good-quality speakers. If you're a Queen fan, this is absolutely a song you have to have on your playlist. It's one of their most popular and successful songs for good reasons.
28. Son of a Preacher Man by Dusty Springfield
| | |
| --- | --- |
| Genre | R&B, Soul |
| Year Released | 1969 |
| Album | Dusty in Memphis |
With its sparse production and groovy rhythm section, this Dusty Springfield track is tonally diverse enough to exercise a speaker's frequency range. An irresistible guitar lick accompanies Springfield's soulful vocal performance, and the catchy chorus melody is backed up by an ensemble of vocalists, giving it a thick sound.
29. Ooh La La by The Faces
| | |
| --- | --- |
| Genre | Rock, Pop |
| Year Released | 1973 |
| Album | Ooh La La |
Most of the songs released by the English rock band The Faces were sung by frontman Rod Stewart or, in some cases, guitarist Ronnie Lane. However, the 1973 track "Ooh La La" didn't seem to fit with either of their vocal performances, which led to a rare lead vocal from guitarist Ronnie Wood. Wood, who is best known for being the guitarist in The Rolling Stones, sang the track brilliantly, and its classic, warm 70's sound is ready-made for testing speakers.
30. Pusherman by Curtis Mayfield
| | |
| --- | --- |
| Genre | R&B, Soul |
| Year Released | 1972 |
| Album | Super Fly |
Curtis Mayfield's 1972 album Super Fly reinvented the genres of R&B, funk, and soul music. With its riff-heavy compositions, crisp and punchy production, and effortlessly cool vocal style, the song "Pusherman" should sound irresistibly warm through a decent set of speakers. This is one of my personal favorite songs to test speakers.
31. Stayin' Alive by the Bee Gees
| | |
| --- | --- |
| Genre | Disco, R&B |
| Year Released | 1977 |
| Album | Saturday Night Fever |
Featured in the hit movie Saturday Night Fever starring John Travolta, "Stayin' Alive" became one of the British rock band the Bee Gees' most popular hits. With the funky rhythm guitar part, bright synths, and the Gibb brothers' signature high-pitched falsetto vocals, this song will showcase the full spectrum of a speaker's frequency range.
32. Middle Child by J. Cole
| | |
| --- | --- |
| Genre | Hip-hop, Rap |
| Year Released | 2019 |
| Album | Revenge of the Dreamers III |
J.Cole initially aspired to be a beatmaker and producer rather than a rapper, but with his lyrical and vocal talents, it was never going to be long before he got behind the microphone. The 2019 album, Revenge of the Dreamers III features some stunning modern and old-school hip-hop production, including the single "Middle Child."
This song demonstrates why many consider J.Cole one of his generation's most talented lyricists. It also has a brilliant-sounding beat, which will test the subwoofer of your speakers.
33. I Want You Back by the Jackson 5
| | |
| --- | --- |
| Genre | R&B, Hip hop |
| Year Released | 1969 |
| Album | Diana Ross Presents The Jackson 5 |
It's incredible that when "I Want You Back" was released by the Jackson 5 in 1969, lead singer Michael Jackson wasn't even a teenager yet. Released by the iconic label Motown Records, this song was a worldwide hit. The musicianship and songwriting on display are exceptional, and if this song doesn't sound good on a set of speakers, then it should probably be avoided.
34. What is Love by Haddaway
| | |
| --- | --- |
| Genre | Eurodance |
| Year Released | 1993 |
| Album | The Album |
In 1993, the dance music scene in Europe was exploding. Nightclubs were filled every weekend across the continent, and tracks like Haddaway's "What is Love" spearheaded the movement. This track reached the number one spot in thirteen countries and still sounds fresh to this day. Fans of EDM, trance, and house will benefit from using this song to test speakers' sound when playing these music styles, thanks to its classic '90s mix and instrumentation.
35. Beat It by Michael Jackson
| | |
| --- | --- |
| Genre | Hard Rock |
| Year Released | 1982 |
| Album | Thriller |
Most people have heard Michael Jackson's classic track, "Beat It," but not many are aware that the song was almost entirely composed by Jackson using nothing but his voice. With almost no instrument-playing ability, the pop icon would often hum out melodies that were in his head, then lay down some beatbox-style percussion and basslines.
"Beat It" is an excellent song, as it includes everything from a powerful running bassline to Eddie Van Halen's virtuosic solo midway through the track. "Beat it," along with many other Michael Jackson hits, are great songs to test bass quality as well.
36. Le Freak by Chic
| | |
| --- | --- |
| Genre | Disco, Funk |
| Year Released | 1978 |
| Album | C'est Chic |
Led by guitar icon Nile Rogers, Chic has enjoyed a long and glittering career in the music industry. In the late 1970s, the group arguably released their finest work with the classic album C'est Chic. "Le Freak" instantly became a hit in disco halls and clubs around the USA, and it should be an ideal speaker-testing song for funk and soul fans.
37. Gimme Shelter by The Rolling Stones
| | |
| --- | --- |
| Genre | Blues Rock |
| Year Released | 1969 |
| Album | Let it Bleed |
The Rolling Stones released the album Let it Bleed in 1969, and many consider it one of the decade's finest selections of rock n' roll songs. The opening track, "Gimme Shelter," was among the band's most ambitious compositions. It's a stunning piece of music with meaningful lyrics and all of the trademark playing styles of The Rolling Stones. Produced by Jimmy Miller, the song features powerful backing vocals provided by singer Merry Clayton.
38. Let's Stay Together by Al Green
| | |
| --- | --- |
| Genre | R&B, Soul |
| Year Released | 1972 |
| Album | Let's Stay Together |
If you want to test how well a set of speakers can handle different dynamics and frequencies, this soulful track by Al Green will do the trick. With its minimalistic production, warm and immersive mix of instruments, and smooth vocal performance by Green, this song is a classic in the R&B genre.
39. You've Got a Friend in Me by Randy Newman
| | |
| --- | --- |
| Genre | Pop |
| Year Released | 1995 |
| Album | Toy Story |
Testing speakers is not always about pushing them to their volume limits or blasting out bass-heavy songs. Sometimes, a more relaxed approach can help you learn more about a speaker's sensitivity and tonal aspects. Randy Newman's "You've Got a Friend in Me," which was written especially for the 1995 Pixar movie, Toy Story, will allow you to monitor the less obvious qualities of a speaker.
40. Love Will Tear Us Apart by Joy Division
| | |
| --- | --- |
| Genre | Alternative Rock, Indie Rock |
| Year Released | 1980 |
| Album | Close |
British rock band Joy Division pioneered the nu-wave and indie scene that developed in the 1980s and 90s. The group's most famous hit, "Love Will Tear Us Apart," is a haunting, poetic composition that perfectly captures the warm, rough sound of the band. It's not always ideal for testing speakers with overly produced music with a lot of clarity, so this song will allow you to see how speakers respond to a lo-fi sound.
41. O-o-h Child by The Five Stairsteps
| | |
| --- | --- |
| Genre | R&B, Soul |
| Year Released | 1970 |
| Album | Step by Step by Step |
Famously featured in the 1991 movie Boyz n the Hood, The Five Stairsteps' track "O-o-h Child" is a snapshot of the Chicago soul scene in the early 1970s. The punchy drum sound, coupled with a syncopated bass line, provides a crisp rhythm section, and the fluid keyboard playing merges wonderfully with the group vocals. For R&B and soul fans, this track is ideal for testing speakers.
42. Freaking Out the Neighborhood by Mac Demarco
| | |
| --- | --- |
| Genre | Indie Rock |
| Year Released | 2012 |
| Album | 2 |
Canadian musician Mac Demarco quickly rose from local to international fame in 2012 with the release of his album 2. The album featured a gorgeous mixture of modulated guitar riffs, crisp drum sounds, and melodic basslines, as is perfectly demonstrated with the single "Freaking Out the Neighborhood."
Mac Demarco's music often sounds deceptively simple, but tracks like this one make expert use of space within the mix and therefore allow you to hear every instrument and sound in your speakers with equal clarity.
43. I Get Around by The Beach Boys
| | |
| --- | --- |
| Genre | Surf Rock |
| Year Released | 1964 |
| Album | All Summer Long |
The complex vocal harmonies that The Beach Boys are famous for are an integral part of 1964 single, "I Get Around." Recorded in a Western studio in Hollywood, the song was produced by band leader Brian Wilson. It's a snapshot of the vintage recording methods that were used in the 1960s, with jangly guitars played through tube amplifiers and overdubbed vocals blended into the mix.
44. Necessary Evil by Unknown Mortal Orchestra
| | |
| --- | --- |
| Genre | Alternative, Indie Rock |
| Year Released | 2015 |
| Album | Multi-Love |
Unlike Unknown Mortal Orchestra's first two albums, 2015's Multi-Love was written, recorded, and produced entirely by the one-man band Reuben Nielson. The New Zealand native showed off his brilliant mixing abilities with the funky single "Necessary Evil," which features a tightly compressed drum kit, a pulsating bassline, and a soaring synth melody – all of which are guaranteed to test speaker quality.
45. Pinball Wizard by The Who
| | |
| --- | --- |
| Genre | Rock |
| Year Released | 1969 |
| Album | Tommy |
Written by guitarist Pete Townsend for The Who's album, Tommy, "Pinball Wizard" is a brilliant choice for testing any type of speaker. The fast-paced guitar strums and Keith Moon's energetic drumming style provide the perfect platform for Roger Daltrey's powerful vocals. I was actually just listening to this song through my new Bose speakers and was thinking about how great the song sounded. It has many qualities that make it sound truly impressive through a good sound system.
46. Maggot Brain by Funkadelic
| | |
| --- | --- |
| Genre | Psychedelic Rock |
| Year Released | 1971 |
| Album | Maggot Brain |
Although it's beneficial to play songs that are polished and meticulously mixed, it's also important to see how less refined recordings sound. "Maggot Brain" by Funkadelic is the perfect track for this purpose. A long, emotional guitar solo played by Eddie Hazel, the song was almost entirely improvised, making it even more impressive and impactful. This is definitely one of the best songs to test speakers and their capabilities. It's also just a super enjoyable song to listen to, so it's certainly one you'll want to consider adding to your playlist.
47. Go Your Own Way by Fleetwood Mac
| | |
| --- | --- |
| Genre | Alternative Rock, Indie Rock |
| Year Released | 1976 |
| Album | Rumors |
Released on the band's eleventh and most popular album, Rumors, "Go Your Own Way" is a song that details the breakdown of relationships within the band. Interestingly, it comprises instrument recordings that were made completely separate from one another. The blend of tom-heavy fills on the drums, energetic guitar strumming, and smooth-sounding vocals combine to make this song worthy of testing a speaker's performance.
48. Not by Big Thief
| | |
| --- | --- |
| Genre | Alternative Rock, Indie |
| Year Released | 2019 |
| Album | Two Hands |
2019 was a prolific year for the American indie rock band Big Thief. The band released two albums – U.F.O.F. and Two Hands, with significantly different sounds. The latter album included the double Grammy-nominated track "Not," which was penned entirely by the band's lead singer and guitarist, Adrianne Lenker.
Blending elements of folk with heavy rock, "Not," will allow you to analyze your speaker's ability to produce prominent bass frequencies in a piece of music while simultaneously outputting the higher frequencies of the overdriven guitars and Lenker's vocals.
49. Jungle by Tash Sultana
| | |
| --- | --- |
| Genre | Alternative, Indie Rock |
| Year Released | 2016 |
| Album | Notion |
For the years prior to the release of the Notion E.P., Australian artist Tash Sultana was often out busking on the streets of Melbourne. Fan-recorded videos built hype around the artist, and this led to Sultana recording a live jam of the track "Jungle" in 2016. Racking up millions of views in a matter of months, this video was the catalyst for the multi-instrumentalist's career.
"Jungle" is an excellent song to test the higher frequencies of speakers, as Sultana uses a lot of treble-heavy guitar tones, often with reverb, delay, and distortion, to create atmospheric sounds.
50. Sunshine of Your Love by Cream
| | |
| --- | --- |
| Genre | Blues Rock |
| Year Released | 1967 |
| Album | Disraeli Gears |
The guitar and bass riff featured in "Sunshine of Your Love" is instantly recognizable. Featured on the group's second studio album, Disraeli Gears, the classic rock track propelled Cream to worldwide stardom. Recorded in Atlantic Studios in 1967, "Sunshine of Your Love" captures the huge tube-driven sound that Cream had during their relatively short career as a three-piece band – and it's bound to sound exceptional on good speakers.
Wrap Up: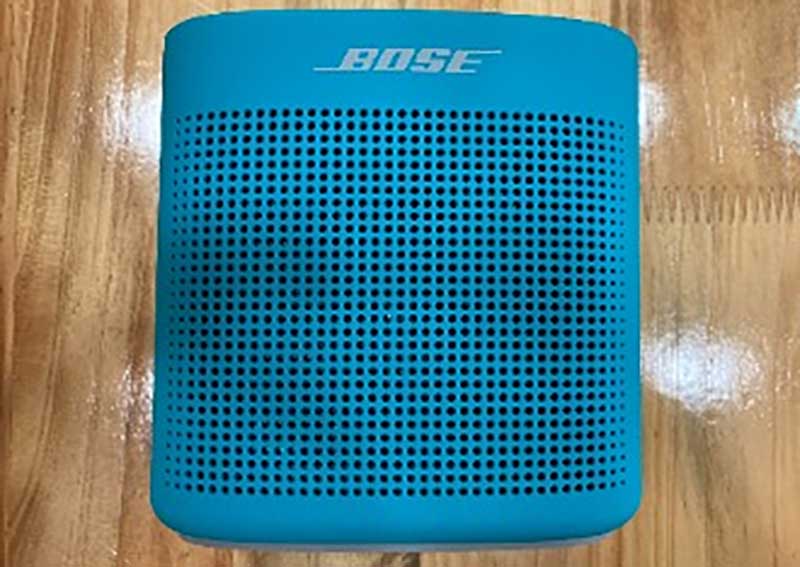 That does it for this article. Let us know if there are any great songs that we missed in the comments below. We always love hearing your feedback.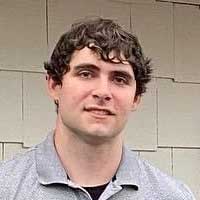 Hi, my name is Kevin and I'm from Butler, Pennsylvania. I've been obsessed with music and audio gear for as long as I can remember. I started this website to help people find professional advice related to a wide range of audio topics. We have a number of Audio Engineers on our team who have been designing and fixing audio gear for decades.