Low-end frequencies can be produced by acoustic instruments like a bass guitar or kick drum or electronic instruments like synthesizers. That's why it's essential to listen to a diverse range of music to test the bass. Some speakers and headphones deliver clear midrange and treble frequencies, but they lack power on the low end. By listening to songs in a variety of genres, you can determine the quality of the bass. The good news is that we've put together a list of good songs to test bass below.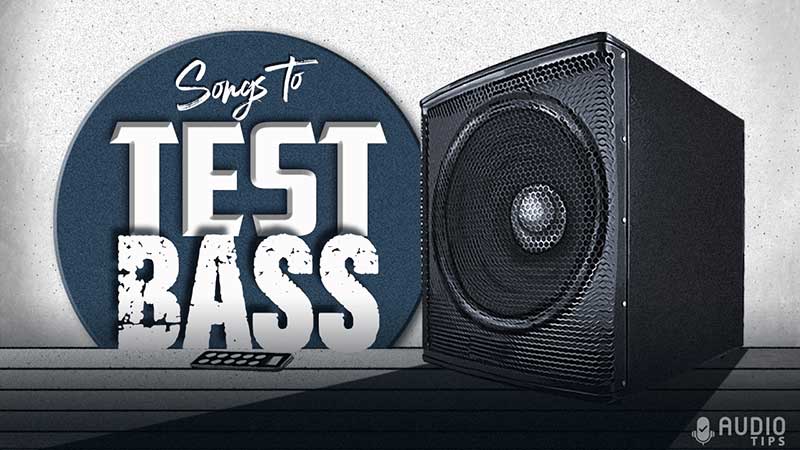 Simply scroll through this list and listen to a variety of songs across multiple music genres. If you're interested, we also have an awesome playlist with great songs to test speakers. If you enjoy listening to music on Spotify, we also have a Spotify playlist with all the songs listed below at the bottom of the page.
1. DERP by Bassjackers and MAKJ
| | |
| --- | --- |
| Genre | Electronic/Dance |
| Year Released | 2014 |
| Album | Single |
"DERP" is a song that's basically synonymous with epic beat drops and bass. You know this is a perfect song to test bass because literally the only lyrics in the song are "turn the freaking bass up." The song also has a wide range of frequencies and other qualities that make it a good candidate for determining bass quality.
"DERP" is very well-known around the world and has racked up over 140 million views on YouTube alone.
2. Sail by AWOLNATION
| | |
| --- | --- |
| Genre | Hip-hop, Electronic, Rock, Metal |
| Year Released | 2011 |
| Album | Megalithic Symphony |
When I think of songs with great bass, "Sail" immediately comes to mind. And I'm not the only one who thinks that; this song has moved over 10 million units and has been certified diamond by RIAA. Becoming a certified diamond is extremely rare, so when you come across a song that is diamond, it's truly impressive. The song reached number 17 on the Billboard Hot 100 and was also recognized around the world for its catchy beat and epic bass.
This is simply a song we had to add to this list, and any list without it would be incomplete.
3. Can't Stop by Red Hot Chili Peppers
| | |
| --- | --- |
| Genre | Alternative Rock |
| Year Released | 2002 |
| Album | By The Way |
Red Hot Chili Peppers often open their live shows with the 2002 worldwide hit single, "Can't Stop." This fan favorite features an iconic funky guitar riff by John Frusciante, but the slap bass played by Flea is equally as integral to the overall sound.
When accompanied by punchy drums, Flea's syncopated bass line is perfect for testing bass. There's also plenty going on in the higher frequencies in this song, so you will get an idea of how well different frequencies are separated by the speakers or headphones. My favorite part of the song is at 3:21.
4. Lithium by Nirvana
| | |
| --- | --- |
| Genre | Grunge |
| Year Released | 1991 |
| Album | Nevermind |
Seattle grunge rockers Nirvana had a huge sound for a three-piece band. Kurt Cobain's unique, primitive guitar playing was joined by the thick-sounding rhythm section, and the 1991 track "Lithium" is amongst the band's best work.
This song features a wide dynamic range, with the classic clean bass tone that was stereotypical of the grunge sound used in the verses. When the heavier chorus kicks in, Cobains screams "Yeah" over a distorted block of sound that will test bass accurately.
5. What's the Difference by Dr. Dre ft. Eminem & Xzibit
| | |
| --- | --- |
| Genre | Hip-Hop, Rap |
| Year Released | 1999 |
| Album | 2001 |
Renowned for being one of the most talented producers and mixing engineers in hip-hop history, Andre Young, better known as Dr. Dre, knows how to create powerful bass sounds. The album 2001 featured many of rap's biggest names.
"What's the Difference," which includes verses by Xzibit and Eminem, is a masterpiece of hip-hop production. The beat has a jazzy sound, with thumping percussion and a deep bass tone.
6. Seven Nation Army by The White Stripes
| | |
| --- | --- |
| Genre | Alternative Rock |
| Year Released | 2003 |
| Album | Elephant |
It may seem strange to include the two-piece blues rock band The White Stripes in this list of the best songs to test bass, as they mainly consisted of a guitar, drums, and vocals. The song "Seven Nation Army," which has been adopted by many sports fans who chant the melody at their favorite team's games, doesn't even include a bass guitar.
Nevertheless, the main riff played by Jack White is perfect for testing bass. Using a unique pedal known as the Whammy by Digitech, White pitch-shifted his electric guitar to thicken the sound, and the rest is history.
7. Rockstar by DaBaby
| | |
| --- | --- |
| Genre | Hip-hop, Rap |
| Year Released | 2020 |
| Album | Blame It on Baby |
Even years after its release, "Rockstar" is still a masterpiece. Upon its release, it seemed like this song was being played on the radio constantly. The song was an instant hit, quickly climbing all the way to rank 1 on the Billboard Hot 100.
Give this song a listen and see what your headphones or speakers are made of.
8. Stand by Me by Ben E. King
| | |
| --- | --- |
| Genre | R&B, Soul |
| Year Released | 1961 |
| Album | Don't Play That Song! |
Testing bass should involve listening to music that was made in different eras so that you can hear the difference between digital and analog recordings. Ben E. King's 1961 classic "Stand By Me" includes one of the most iconic bass guitar intros of all time and is, therefore, an excellent choice for testing lower frequencies.
The warm, vintage sound of the drums and bass in this R&B track will provide you with a good insight into the capabilities of a set of speakers, headphones, or any other listening devices.
9. Uptown Funk by Mark Ronson ft. Bruno Mars
| | |
| --- | --- |
| Genre | Pop, Funk |
| Year Released | 2014 |
| Album | Uptown Special |
One of the best-selling singles of 2014, "Uptown Funk," is a collaboration between highly respected producer Mark Ronson and American pop icon Bruno Mars. This song features a wide range of instruments, including saxophones, trumpets, and trombones.
The funky bass guitar part is played by Bruno Mars' longtime collaborator, Jamareo Artis. Jumping between syncopated slap bass and walking basslines, he lays down a masterful performance which makes this track great for testing the lower frequencies of speakers or headphones.
10. Figure It Out by Royal Blood
| | |
| --- | --- |
| Genre | Hard Rock |
| Year Released | 2014 |
| Album | Royal Blood |
British hard rock two-piece Royal Blood is renowned for huge-sounding bass riffs. Their 2014 track, "Figure It Out," combines a rumbling bass guitar part with plenty of fuzz and a kick drum sound that will test all of the low-end producing capabilities of your speakers, headphones, or other devices.
It's worth checking out Royal Blood's live performances of this song, too, as you'll probably be amazed by their powerful sound, considering that all they use is a bass guitar and a drum kit.
11. Black Hole Sun by Soundgarden
| | |
| --- | --- |
| Genre | Grunge |
| Year Released | 1993 |
| Album | Superunknown |
Soundgarden's 1994 album Superunknown was built upon the success of their first three LPs. The third single, "Black Hole Sun," would go on to become one of the band's most popular tracks, thanks to its catchy chorus, melancholy lyrics, and prominent low-end. For fans of rock music, this song is a great candidate for testing bass.
Like many of Chris Cornell's compositions, "Black Hole Sun" blends an uplifting melody with darker undertones. Two decades after its release, the song is regarded as a classic from the grunge era.
12. I Can't Stop by Flux Pavilion
| | |
| --- | --- |
| Genre | Electronic, Dubstep |
| Year Released | 2011 |
| Album | Since |
If you're a fan of electronic music and are looking to put your bass and speakers to the test, this is a perfect song for many reasons. When this song came out, it quickly became a massive hit, which is why the song is widely recognized by many, and even makes me feel nostalgic because I was very young when it came out. The song has a wide range of frequencies and
13. Starboy by The Weekend
| | |
| --- | --- |
| Genre | R&B |
| Year Released | 2016 |
| Album | Starboy |
Canadian R&B artist The Weekend collaborated with French production duo Daft Punk for the title track from his 2016 album Starboy. This song is ideal for testing the bass of your sound system, as the low-end sounds of the synths and drum samples are compressed and EQ'd to perfection. The track details the singer's struggles with his newfound fame.
14. Good Times Bad Times by Led Zeppelin
| | |
| --- | --- |
| Genre | Hard Rock |
| Year Released | 1969 |
| Album | Led Zeppelin |
British rockers Led Zeppelin arguably had the tightest, most powerful-sounding rhythm section of any band in history. With drummer John Bonham's distinctive style coupled with the fat bass tones and excellent musicality of John Paul Jones, the band's sonic foundation was rock-solid.
"Good Times Bad Times" opened the band's debut studio album, and it's a perfect song for testing bass. Merging blues with hard rock, the pounding kick drum pattern will tell you everything you need to know about the bass-producing capabilities of your speakers or other playback devices.
15. I Want You (She's So Heavy) by The Beatles
| | |
| --- | --- |
| Genre | Blues Rock, Hard Rock |
| Year Released | 1969 |
| Album | Abbey Road |
There are many songs by The Beatles that could be used to test bass, from "Come Together" to "Taxman." I've chosen "I Want You (She's So Heavy) because it is expertly mixed, and Paul McCartney's melodic bassline has a prominent place in the sonic field of the recording. One of the most impressive compositions on the album Abbey Road, this track is a reminder of how incredible The Beatles were at songwriting and recording towards the end of their relatively short career.
16. Stuck In The Middle With You by Stealers Wheel
| | |
| --- | --- |
| Genre | Country Rock |
| Year Released | 1973 |
| Album | Stealers Wheel |
Recorded at Apple Studios in London in 1973, Stealers Wheel's classic track "Stuck In The Middle With You" is a good song choice if you need to test the bass of your sound system. The bass guitar in this song plays a looped riff, which covers the lowest and the lower midrange frequencies of the spectrum. The band didn't expect the song to be a hit, but to their surprise, it sold over 1 million copies worldwide.
17. The Jean Genie by David Bowie
| | |
| --- | --- |
| Genre | Glam Rock |
| Year Released | 1972 |
| Album | Aladdin Sane |
British music icon David Bowie's songs in the 1970s were full of innovation. His 1972 album Aladdin Sane introduced the genre of glam rock to the masses, and it features some excellent compositions, including the single "The Jean Genie." Produced by Bowie and Ken Scott, the song featured a pulsating bassline by Trevor Bolder.
With its classic bluesy rhythm section and chord progression, "The Jean Genie" will test your speakers or headphones in every aspect, particularly in their ability to produce bass frequencies with power and clarity.
18. Bang a Gong (Get It On) by T. Rex
| | |
| --- | --- |
| Genre | Glam Rock |
| Year Released | 1971 |
| Album | Electric Warrior |
Sticking with the theme of glam rock, the British band T-Rex was closely associated with the likes of David Bowie, Lou Reed, and Iggy Pop in the early 1970s. The band's album Electric Warrior made them a household name in England, filled with catchy blues licks, groovy drum beats, and memorable hooks. One of the best-known songs from the album is "Bang a Gong (Get it On)."
Written by frontman Marc Bolan, this bluesy number has a crunchy guitar tone that is layered by a deep, rumbling bass line. The solid sound of the kick drum and toms add thickness to the rhythm section, adding prominence to the low-end frequencies of the track.
19. 3005 by Childish Gambino
| | |
| --- | --- |
| Genre | Hip-Hop |
| Year Released | 2013 |
| Album | Because the Internet |
Donald Glover has enjoyed success in the TV and movie industries, but many know him best as Childish Gambino. The multi-talented artist delivered a unique brand of hip-hop on his 2013 album Because of the Internet, establishing himself as one of the most promising rappers and producers to emerge in a long time.
The single "3005" showcases Childish Gambino's lyrical prowess, but the instrumental is as vital to the song. With a penetrating kick drum loop mixed with sub-bass frequencies and electronic sounds, the track will provide a good insight into a device's low-frequency capabilities.
20. Do I Wanna Know by Arctic Monkeys
| | |
| --- | --- |
| Genre | Alternative Rock |
| Year Released | 2013 |
| Album | AM |
When Arctic Monkeys released "Do I Wanna Know" as the second single from their 2013 album, AM, it marked a notable departure from the sounds of their previous records. Inspired by hip-hop artists like Dr. Dre, the British four-piece combined the sparseness of rap beats with their signature rocky sound, creating a unique and intriguing album.
A vital part of this song's sound is the layered pentatonic riff that is played both on the guitar and the bass. Drummer Matt Helders mirrors the accents of the riff with a punchy kick and snare rhythm, adding more power to the low end.
21. Best Day Ever by Mac Miller
| | |
| --- | --- |
| Genre | Hip hop |
| Year Released | 2011 |
| Album | Best Day Ever |
Mac Miller is one of those artists that the younger generation might not know about because he passed away while he was still very young. His songs were absolute bangers, and "Best Day Ever" certainly has a fair share of bass in it. Along with great beats and bass, the lyrics and overall vibe of the song are awesome.
If you're a hip-hop fan and haven't heard of Mac Miller, I definitely recommend checking out more of his music.
22. Smoke on the Water by Deep Purple
| | |
| --- | --- |
| Genre | Hard Rock |
| Year Released | 1973 |
| Album | Machine Head |
Deep Purple's Ritchie Blackmore probably had no idea that he had composed one of the most iconic rock riffs of all time in 1973, but the hit single "Smoke On The Water" is still racking up millions of plays on streaming services in the present day. A simple four-note riff played on an electric guitar is then joined by an organ that has been run through a distortion pedal, and when the bass guitar and drums come in, the track has a bass-heavy sound that continues throughout.
23. You Shook Me All Night Long by AC/DC
| | |
| --- | --- |
| Genre | Hard Rock |
| Year Released | 1980 |
| Album | Back in Black |
It would be impossible to compile this list of the best songs for testing bass without including Aussie rock legends AC/DC. With their trademark distorted guitars, boomy bass, and hammering drum beats on full display, "You Shook Me All Night Long" is a hard rock classic. By cranking up the volume while listening to this song, you'll be able to tell whether a set of speakers or headphones can handle powerful rock bass or whether they will crumble under the pressure.
24. X Gon' Give It To Ya by DMX
| | |
| --- | --- |
| Genre | Hip-Hop, Rap |
| Year Released | 2003 |
| Album | Cradle 2 the Grave |
The late DMX produced a wide range of hip-hop music during his career. In 2003, he released the single "X Gon' Give It To Ya" from the hit album Cradle 2 the Grave. The beat that DMX raps over in this song uses a repeated horns section with an aggressive drum and bass sound. It's a great track for testing bass because there's plenty of separation between the low, midrange, and treble sounds which afford the vocals plenty of space in the mix.
25. London Calling by The Clash
| | |
| --- | --- |
| Genre | Punk Rock |
| Year Released | 1979 |
| Album | London Calling |
In the late 1970s and early 1980s, punk music had gone from an underground genre to being in the mainstream thanks to artists like The Clash. The band's 1979 single, "London Calling," is a classic punk track with plenty of attitude. The song has a thunderous rhythm section that is perfect for bass testing.
26. Paranoid by Black Sabbath
| | |
| --- | --- |
| Genre | Heavy Metal |
| Year Released | 1970 |
| Album | Paranoid |
From the album of the same name, the 1970 single "Paranoid" is a bass-heavy track by heavy metal pioneers Black Sabbath. With singer Ozzy Osbourne's vocals occupying the high end of the mix, the rest of the band plays in the bass and lower midrange frequencies, giving this song a raw, crunchy tone that sounds as fresh now as it did when first released.
27. Fat Lip by Sum 41
| | |
| --- | --- |
| Genre | Pop Punk |
| Year Released | 2001 |
| Album | All Killer, No Filler |
Canadian post-punk band Sum 41 released the song "Fat Lip" in 2001 as the first single from their debut album, All Killer No Filler. The song begins with a catchy guitar riff that is then joined by a huge wall of sound in the form of crashing drums, crunchy chords, and a creamy bass guitar part. It has all of the necessary ingredients to test bass accurately.
28. I Got You (I Feel Good) by James Brown
| | |
| --- | --- |
| Genre | Funk, Soul |
| Year Released | 1965 |
| Album | I Got You (I Feel Good) |
James Brown was renowned for being a perfectionist, which resulted in his band consisting only of the finest musicians. Unafraid to sack musicians if they didn't meet his standard, Brown's live shows were, as a result, a display of world-class musicianship and ability.
The song "I Got You (I Feel Good) is an example of both Brown's vocal talents and the tightness of his band. A standout aspect is how the bass guitar walks through the song with a thick tone, bouncing off the syncopated kick drum pattern.
29. Feel Good Inc. by Gorillaz
| | |
| --- | --- |
| Genre | Alternative Rock, Hip-Hop |
| Year Released | 2005 |
| Album | Demon Days |
"Feel Good Inc." was one of the standout tracks from Gorillaz's popular 2005 album, Demon Days. Blurring the lines between rap and rock music, the most prominent part of this song is the groovy bassline that plays throughout the verses. Written by Blur frontman Damon Albarn, the track has all of the low-end ingredients required to test bass.
30. In My Feelings by Drake
| | |
| --- | --- |
| Genre | Hip-Hop, Rap |
| Year Released | 2018 |
| Album | Scorpion |
Canadian artist Drake is one of the best-selling rappers of all time. 2018's Scorpion saw him go back to his hip-hop roots after experimenting with more dance-based pop music in previous years. One of the best tracks from the album was the single "In My Feelings," which is an excellent song for bass testing. The drum beat alone will put your subwoofer to the test, but when combined with the 808 basslines, its power increases significantly.
31. I Didn't Know by Skinshape
| | |
| --- | --- |
| Genre | Alternative Rock |
| Year Released | 2019 |
| Album | Filoxiny |
Skinshape is a recording project by British musician Will Dorey who writes, records, and mixes all of the songs. Gaining a large online following, Dorey has managed to retain the DIY, independent ethos despite Skinshape's success.
"I Didn't Know" is a warm-sounding composition with a dreamy melody. You can hear the effect that the use of analog recording equipment, such as tape machines and outboard gear, has had on the sound, particularly the bass. The track is a good choice for testing bass if you like to listen to music that has a vintage sound.
32. Strasbourg / St. Denis by The Roy Hargrove Quintet
| | |
| --- | --- |
| Genre | Jazz |
| Year Released | 2008 |
| Album | Earfood |
The late Roy Hargrove is considered by many to be one of the greatest composers and trumpet players of his generation. One of his most notable musical creations is the 2008 song "Strasbourg/ St. Denis," which features a rhythmic chord progression and showcases numerous exceptional solos on various instruments.
The double bass is a vital part of this song's overall sound. Compared to the electric bass guitar, it has a deeper tone, making it ideal for assessing the low-end output of a set of speakers.
33. Under Pressure by Queen & David Bowie
| | |
| --- | --- |
| Genre | Rock, Pop |
| Year Released | 1981 |
| Album | Hot Space |
When two of Britain's best-selling artists, Queen and David Bowie, collaborated in 1981, music fans knew that they were in for something special. The result was "Under Pressure," which, as you'd expect, became a worldwide hit. In addition to the vocal duet between Bowie and Queen frontman Freddie Mercury, this song is notable for its thick-sounding bass and drum sections. It was later sampled in the track "Ice Ice Baby" by American rapper Vanilla Ice.
34. My Generation by The Who
| | |
| --- | --- |
| Genre | Rock |
| Year Released | 1965 |
| Album | My Generation |
The Who's bassist John Entwistle was nicknamed "Thunderfingers" due to his legendary powerful playing style. The band's 1965 hit "My Generation" is perhaps the best example of the rumbling bass tone that Entwistle was renowned for.
This song will test bass with accuracy and precision, particularly in the bass guitar solo that comes in around the halfway mark. The warm sound of the tube amplifier blended with the fast and aggressive playing techniques used by Entwistle are ideal for this purpose.
35. Pursuit of Happiness by Kid Cudi
| | |
| --- | --- |
| Genre | Hip-Hop, Rap |
| Year Released | 2009 |
| Album | Man on the Moon: The End of Day |
Released in 2009, "Pursuit of Happiness" is a psychedelic hip-hop song by American rapper and producer Kid Cudi. Despite sounding like an upbeat song, the lyrics are centered around self-destruction and the dangers of substance abuse. Musically, this unique-sounding hip-hop track features an immersive mix, with a particularly interesting bass section provided by synths and drum samples. This is another one of my favorite bass test songs simply because the song is very dynamic and unique.
36. Cry Me a River by Justin Timberlake
| | |
| --- | --- |
| Genre | R&B |
| Year Released | 2002 |
| Album | Justified |
Throughout the 2000s, Justin Timberlake and producer Timbaland partnered on some of the biggest hits of the decade. One of the songs that put both of the artists on the map was 2002's "Cry Me a River," which topped the charts worldwide. In contrast to Timberlake's smooth vocal style, the beat is filled with low-end thickness.
A simple bass part plays throughout the song, accompanied by a complex percussion rhythm that combines drum samples with beatboxing recorded by Timbaland.
37. Many Men by 50 Cent
| | |
| --- | --- |
| Genre | Rap, Hip-Hop |
| Year Released | 2003 |
| Album | Get Rich or Die Tryin' |
After being discovered by Eminem and Dr. Dre, New York rapper, 50 Cent quickly became one of the biggest rising stars in hip-hop. With his unique style of gangsta rap that consisted of raw, unapologetic lyrics and catchy hooks, the artist amassed a large fanbase.
"Many Men" captures the energy of 50 Cent's early music perfectly. The powerful instrumental includes a boomy bass and kick drum pattern that will put your speakers or headphones to the test with the volume cranked up.
38. I Wanna Love You by Akon
| | |
| --- | --- |
| Genre | R&B, Hip-Hop |
| Year Released | 2006 |
| Album | Konvicted |
Akon had an array of hit singles throughout the 2000s, thanks to his ability to come up with highly catchy melodies and hooks. The 2006 track features rapper Snoop Dogg, "I Wanna Love You" is a great song for testing bass on a sound system. Its compressed kick drum sound will push your subwoofer to its limits, and the other instruments in the mix don't muddy up the sound of the bass, so you can hear it with a clear definition.
39. Lovely Day by Bill Withers
| | |
| --- | --- |
| Genre | R&B, Funk |
| Year Released | 1977 |
| Album | Menagerie |
Considering the legacy of American R&B singer Bill Withers, it's remarkable to think that he didn't get into the music industry until he was in his thirties. After a stint in the military, Withers worked a series of jobs before eventually being picked up by Sussex records in 1970. Seven years later, he wrote "Lovely Day" with Skip Scarborough, a song that remains highly popular today.
The tone of the bass guitar and drums in this song is exceptional, as is the musicianship on display. As soon as you hit play, the bass guitar cuts through the mix, jumping around the pentatonic scale and then settling behind the guitar and vocal parts effortlessly.
40. Roadhouse Blues by The Doors
| | |
| --- | --- |
| Genre | Rock, Blues |
| Year Released | 1970 |
| Album | Morrison Hotel |
One of Jim Morrison's most impressive vocal performances, "Roadhouse Blues," is a classic rock song by L. A band, The Doors. Featured on the band's fifth studio album, Morrison Hotel, this song is built around a 12-bar blues chord progression, with session musician Lonnie Mack laying down a powerful bassline to match the crashing drums of John Densmore.
The Doors often used session bassists to record their studio material, but live keyboardist Ray Manzarek was tasked with playing the bass while also playing the keys simultaneously with each hand.
41. Kids by MGMT
| | |
| --- | --- |
| Genre | EDM, Alternative Rock |
| Year Released | 2007 |
| Album | Oracular Spectacular |
MGMT blend electronic music styles with alternative rock, and this often leads to their songs having interesting bass sounds. Their 2007 single, "Kids," drew criticism for its questionable music video, but the song itself is one of the band's most successful releases. With a synth bass sound that pulsates throughout the verses and choruses, this is a great track for testing low-end frequencies.
42. Coming Home by Leon Bridges
| | |
| --- | --- |
| Genre | Blues |
| Year Released | 2015 |
| Album | Coming Home |
The lead single from the album of the same name, "Coming Home," was somewhat of a sleeper hit for American blues singer Leon Bridges. In 2022, a certain fast-food giant featured the track in one of its commercials, which led to an increase in popularity for the song and the artist.
The reason I've included this song on the list of the best tracks for testing bass is that it has a minimalist production typical of blues and R&B music. The space between the instruments allows you to clearly hear the bass guitar and other low-end sounds in the mix.
43. Smooth Criminal by Michael Jackson
| | |
| --- | --- |
| Genre | Pop, R&B |
| Year Released | 1988 |
| Album | Bad |
"Smooth Criminal" is a single from Michael Jackson's 1988 hit album, Bad. With its classic 80's pop sound, this song has a rhythmic synth bass part that is great for testing lower frequencies. Jackson's raspy vocals glide over the other instruments, and the compressed drums are also heavily made up of bass sounds. This song is truly epic and also one of our favorite songs to test headphones.
44. All Right Now by Free
| | |
| --- | --- |
| Genre | Hard Rock |
| Year Released | 1970 |
| Album | Fire and Water |
If you're looking for a hard rock song to test bass, Free's "All Right Now" is a worthy choice. This song features crunchy guitars that occupy the midrange in the mix, with a deep and warm bass guitar part and punchy drums. Legend has it that despite being one of the band's most popular tracks, it only took around ten minutes to compose!
45. So What by Miles Davis
| | |
| --- | --- |
| Genre | Jazz |
| Year Released | 1959 |
| Album | Kind of Blue |
The double bass is often preferred to an electric bass guitar in jazz, and although they both produce lower frequencies than most other instruments, the former has a distinctively deeper, richer sound. American trumpeter Miles Davis penned one of the most notable modal jazz compositions in 1959, entitled "So What." This song has a prominent double bass part, with the instrument playing the main theme throughout, making it ideal for testing the low-end frequency production of your headphones or speakers.
46. Nas – If I Ruled The World (Imagine That) ft. Lauryn Hill
| | |
| --- | --- |
| Genre | Hip-Hop, Rap |
| Year Released | 1996 |
| Album | It Was Written |
New York rapper Nas is considered one of hip-hop's most talented artists of the past thirty years. He teamed up with Lauryn Hill of The Fugees on the 1996 track "If I Ruled The World." After a short intro, the crisp drum loop kicks in and is then accompanied by a deep synth bass that is stereotypical of mid-90s hip-hop.
47. Ace of Spades by Motörhead
| | |
| --- | --- |
| Genre | Heavy Metal |
| Year Released | 1980 |
| Album | Ace of Spades |
Heavy metal is arguably the best style of music for testing bass due to the often massive sounds of the rhythm sections. Motörhead's most famous track, "Ace of Spades," will push your speakers or headphones to their limits and allow you to assess how much bass they can handle.
A whirlwind of energetic drums, rumbling bass, and crunchy guitars, Motörhead took no prisoners when recording this metal classic. Frontman Ian "Lemmy" Kilmister adds even more power to the song with his growly vocal style.
48. Good Times by Chic
| | |
| --- | --- |
| Genre | Funk, Disco |
| Year Released | 1979 |
| Album | Risqué |
The song "Good Times" by the American band Chic is a masterpiece in funk and disco composition. Every instrument and vocal part finds its place perfectly within the mix, but one particular performance that stands out is Bernard Edwards' impeccable bass guitar. With syncopation and dynamic control, the bassline carries the song forward throughout the various sections and should sound great on a good set of headphones or speakers.
49. Mobb Deep – Shook Ones, Pt. II
| | |
| --- | --- |
| Genre | Hip-Hop, Rap |
| Year Released | 1994 |
| Album | The Infamous |
Mobb Deep's 1995 track "Shook Ones (Part II)" has an iconic instrumental that has been used by many rappers for freestyles or remixes in the years since its release. Used in the opening scene of the movie 8 Mile, the song is a classic '90s hip-hop composition with drums that evoke head nodding and a bassline that has enough depth to accurately test your audio system's low end. As far as songs to test bass go, this is one of go-to recommendations.
50. Numb by Linkin Park
| | |
| --- | --- |
| Genre | Metal, Alternative Rock |
| Year Released | 2003 |
| Album | Meteora |
Linkin Park was at the height of its fame in 2003, and the release of its sophomore studio album, Meteora, cemented its position as one of the biggest rock bands to come out of the USA in years. The song "Numb," which would eventually be remixed by rapper Jay-Z, is an innovative piece of music that combines heartfelt lyrics with a loud and aggressive sound in places.
Also Read: Playlist of Songs with Whistling
51. Keep Moving by Jungle
| | |
| --- | --- |
| Genre | House |
| Year Released | 2021 |
| Album | Loving in Stereo |
British duo Jungle is one of the most promising artists in the house music scene, and after enjoying success with their first two albums, the group reached new heights of popularity with 2021's Living in Stereo. This band demonstrated Jungle's ability as a producer and mixing engineer with an effortlessly smooth blend of funky basslines and crisp percussion.
52. Borderline by Tame Impala
| | |
| --- | --- |
| Genre | Psychedelic Rock, Disco |
| Year Released | 2019 |
| Album | The Slow Rush |
Tame Impala's fourth studio album, The Slow Rush, lived up to its name, with its release being delayed for many months due to Kevin Parker's unwillingness to put something out that he wasn't totally happy with. It proved to be worth the wait, as fans and critics lauded the albums' expert production and songwriting. "Borderline" will test the subwoofer of any sound system, with its blend of real instruments and electronic, low-end sounds.
53. How Soon Is Now? by The Smiths
| | |
| --- | --- |
| Genre | Alternative Rock |
| Year Released | 1985 |
| Album | Meat Is Murder |
Many music fans wonder how much great music The Smiths could have written if they didn't break up after such a short time, but we should probably be thankful that they left us with a selection of fantastic music to enjoy. "How Soon Is Now" has a fresh sound that is hard to categorize, but the low-end guitar and bass parts are ideal for testing bass on audio equipment.
54. Rooster by Alice In Chains
| | |
| --- | --- |
| Genre | Grunge |
| Year Released | 1992 |
| Album | Dirt |
Alice In Chains, along with Nirvana and Pearl Jam, was one of the driving forces behind the grunge music revolution that swept the music world in the early 1990s. The band's tight and huge-sounding rhythm section was one of their standout qualities, and "Rooster" displays this perfectly.
Spotify Playlist of Songs to Test Bass
That does it for this playlist. Let us know if there are any great songs we missed in the comments section below.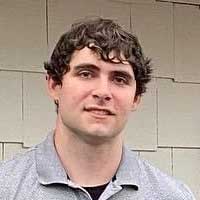 Hi, my name is Kevin and I'm from Butler, Pennsylvania. I've been obsessed with music and audio gear for as long as I can remember. I started this website to help people find professional advice related to a wide range of audio topics. We have a number of Audio Engineers on our team who have been designing and fixing audio gear for decades.