Breakups are never easy and can leave a lot of bad feelings between those involved. Breakups are experienced by almost everyone at some point, including the most popular musicians and artists. Many of those artists have used their breakups as inspiration to create epic angry breakup songs, which we'll be sharing below.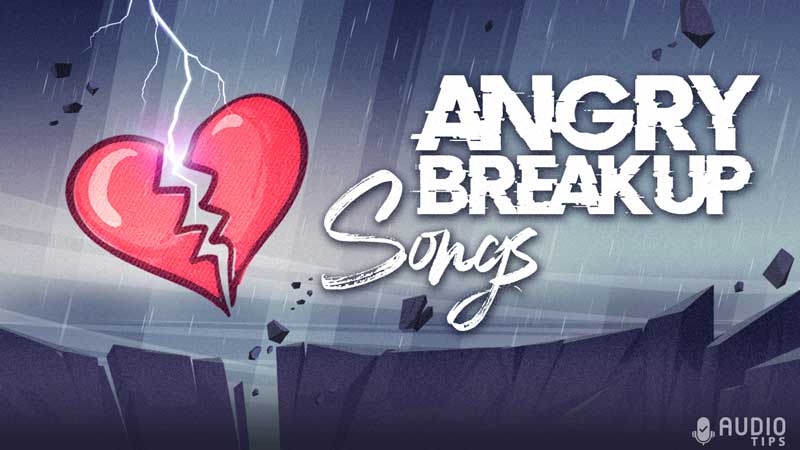 We've been sure to include songs from all genres of music, so we're confident you'll find many songs that resonate with you.
1. Thank U, Next by Arianna Grande
| | |
| --- | --- |
| Genre | Pop |
| Year Released | 2019 |
| Album | Thank U, Next |
While this may initially sound like an ordinary population song with a good beat, don't be fooled. This track starts with Arianna Grande reminiscing about relationships that didn't work out and why things went wrong. She specifically mentions some of her former lovers in a good light. However, there is one person whom she mentions negatively. His name was Ricky. Some people believe that this song is about the concept of self-love, but I think it's a revenge track about the one person in the song that she doesn't remember positively, but you can judge for yourself.
2. F*CK YOU, GOODBYE by The Kid LAROI (feat. Machine Gun Kelly)
| | |
| --- | --- |
| Genre | Pop, Hip Hop, Rap |
| Year Released | 2020 |
| Album | F*ck Love |
This song was released in 2020 and quickly became extremely popular due to its catchy lyrics. The song displays the frustration and anger accompanying a breakup, especially when one person does everything feasibly possible to make things work and goes unappreciated. Anyone who has gone through a bad breakup can relate to the singer's emotions. After trying so many times in the past to make things work, they're finally ready to move on.
3. Ain't Worth the Whiskey by Cole Swindell
| | |
| --- | --- |
| Genre | Country |
| Year Released | 2014 |
| Album | Cole Swindell |
In country music, I don't think that there's any insult worse than having someone say that they will raise their glass to someone they haven't seen in decades, but you aren't even worth the whiskey it would take to toast your memory. That's exactly the message Cole Swindell is trying to convey in the appropriately titled "Ain't Worth the Whiskey." As he so eloquently puts it, "I won't waste a dime or the bartender's timer trying to catch a buzz over the thought of us." That's a primed example of saying quite a bit without having to say much at all.
4. Superman by Eminem
| | |
| --- | --- |
| Genre | Rap, Hip Hop |
| Year Released | 2002 |
| Album | The Eminem Show |
In 2001, Eminem and Mariah Carey had a brief romance that was pretty rocky, to say the least. This relationship was all reporters, talk show hosts, and celebrity gossip columnists could talk about. Although the relationship only lasted six months, it had quite an effect on Eminem. The 2002 track "Superman" from his acclaimed album "The Eminem Show" was the first song he wrote about how toxic the two of them were together and how volatile their breakup was. The short time they spent together was all Eminem could take. He still has a lot of hard feelings toward her.
5. Gives You Hell by The All-American Rejects
| | |
| --- | --- |
| Genre | Pop Punk |
| Year Released | 2009 |
| Album | Gives You Hell |
Not all breakup songs are about pining over what could have been. "Gives You Hell" by The All-American Rejects is a perfect example of a breakup that has gone wrong, and one person wishes nothing but the worst for the other in their future endeavors. This song is an upbeat pop-punk tune in which Tyson Ritter recounts all of the ways the relationship went wrong. He wants his ex to regret what she has done when he sings the lyrics "Tomorrow you'll be thinkin' to yourself. Yeah, where'd it all go wrong? But the list goes on and on."
6. Go Your Own Way by Fleetwood Mac
| | |
| --- | --- |
| Genre | Classic Rock |
| Year Released | 1977 |
| Album | Rumours |
Stevie Nicks is the only person I can think of who can suffer a horrible breakup yet write a critically acclaimed and multi-platinum album about it while simultaneously making her ex play in the band while singing about him. Of course, I'm referring to the relationship between Nicks and Lindsey Buckingham. Allegedly, Buckingham had a very controlling nature, which Stevie Nicks grew weary of quickly. The possessive nature of Lindsey Buckingham was so intolerable that Stevie Nicks eventually stepped outside of the relationship and had an affair. The two ended their relationship but still played together for decades.
7. Ex-Factor by Lauryn Hill
| | |
| --- | --- |
| Genre | Rap, Hip Hop |
| Year Released | 1998 |
| Album | The Miseducation of Lauryn Hill |
There was a time in the late 1990s when Lauryn Hill was the queen of hip-hop. She solidified this with her 1998 album" The Miseducation of Lauryn Hill" and became a solo sensation after leaving The Fugees. In "Ex-Factor," we see Lauryn giving her all in a failing relationship in which our partner has become disinterested. She will do anything to make the relationship work, as stated in the lyrics, "Tell me, who I have to be (I know what we gotta do) to get some reciprocity. See, no one loves you more than me, and no one ever will."
8. This Love by Pantera
| | |
| --- | --- |
| Genre | Groove Metal |
| Year Released | 1992 |
| Album | Vulgar Display of Power |
If you are familiar with Pantera, "This Love" was the last thing you would have expected from the pioneers of groove metal. This track is about a guy who would have done anything to make his partner happy in the relationship. However, as you might have guessed, things didn't work out very well. While Phil was Anselmo sounds somber and reflective at the beginning of this song, you can hear his anger building by the time it reaches its climactic ending. All he wanted was to make his partner happy. Now, he wants to forget that the relationship ever happened.
9. Cry Me A River by Justin Timberlake
| | |
| --- | --- |
| Genre | Pop |
| Year Released | 2002 |
| Album | Justified |
"Cry Me A River" is Justin Timberlake's way of opening up about his highly-publicized relationship and breakup with Britney Spears. In the early 2000s, the two were pop music's ultimate power couple. Sadly, this would not last. However, it gave us one of the most fantastic breakup songs ever recorded. Once the relationship had begun to sour, Spears allegedly cheated on Timberlake, and this song was his response to her actions. She realized that she had made a mistake and did not want the relationship to end. Unfortunately, it was too late to salvage it. Instead, Justin simply moved on. This is easily one of the best angry breakup songs of all time.
10. You Oughta Know by Alanis Morissette
| | |
| --- | --- |
| Genre | Alternative |
| Year Released | 1995 |
| Album | Jagged Little Pill |
When the album "Jagged Little Pill" came out in 1995, this song was in heavy rotation on the airwaves and was stuck in everybody's head at some point. This angst-ridden tune was written about Alanis Morissette's relationship with Dave Coulier from the television show Full House. Sometimes, when a relationship ends, the couple is content to move on with their respective lives. That is not the case in this song. Instead, Morissette angrily declares that she will not let him simply walk away from the relationship unscarred. Instead, she's here to make him face the damage he's done to her.
11. Forget You by Cee Lo Green
| | |
| --- | --- |
| Genre | R&B |
| Year Released | 2010 |
| Album | The Lady Killer |
Have you ever been in a relationship that ended so badly that you would love to give that person a piece of your mind? Well, if you find yourself searching for the right words, you could always quote some of the lyrics from "Forget You" by Cee Lo Green. This is an anthem for anybody who has been unceremoniously dumped by someone searching for an upgrade. When Cee Los says, "I guess he's an Xbox, and I'm more Atari, but the way you play your game ain't fair, l" he's been hurt, but he'll be okay.
12. The Bleeding by Five Finger Death Punch
| | |
| --- | --- |
| Genre | Heavy Metal |
| Year Released | 2007 |
| Album | The Way Of the Fist |
"The Bleeding" is quite a departure from Five Finger Death Punch's style, swapping out their usual metal riffs for something a bit more melodic. However, make no mistakes. The tone of this song is as heavy as it gets, especially in the lyrical content. The couple in the song has had their fair share of domestic problems, including one of the partners being unfaithful. Ivan Moody has had enough and simply can't take anymore. You can feel his heart breaking as he sings the lyrics, "As wicked as you are, you're beautiful to me. You're my darkest burning star."
13. I Forgot That You Existed by Taylor Swift
| | |
| --- | --- |
| Genre | Pop Country |
| Year Released | 2019 |
| Album | Lover |
There is probably no way you can ruin your ex's day than by telling them that not only have you put the relationship behind you, but you have also forgotten that they ever existed. That's what we get from Taylor Swift in her 2019 song "I Forgot That You Existed." This poppy little tune starts with Taylor telling us that she's tried (albeit with little success) to get her former beau out of her head for quite some time. Finally, something clicks, and she is now able to get him out of her mind with the ultimate send-off song.
14. Ex's and Oh's by Ellie King
| | |
| --- | --- |
| Genre | Pop |
| Year Released | 2015 |
| Album | Love Stuff |
Ellie King goes through lovers like some people who go through socks. She is never satisfied with the person she has and is all ready to move on to her next relationship. Although this song can symbolize female empowerment in a relationship, you have to dig deeper into the lyrics to see that she is angry at the one person who was at fault in all of these situations, herself. That's what makes this song so unique and interesting. Instead of crying over a particular individual, she sings about how her actions haunt her. She just wants to find true love.
15. Irreplaceable by Beyoncé
| | |
| --- | --- |
| Genre | R&B, Soul |
| Year Released | 2006 |
| Album | B'Day |
It doesn't matter if you like pop music or if you are a metalhead; everybody knows this song. However, in case you have been hiding under a rock for the past decade and a half, this is the song that starts with Beyoncé singing, "To the left, to the left. Everything you own in the box to the left." As I'm sure you can gather from the opening lines, Beyoncé is unhappy in a relationship, and she is more than happy to kick that person out of her life. She makes it known that he is indeed replaceable.
16. Bye Bye Bye by N'Sync
| | |
| --- | --- |
| Genre | Pop |
| Year Released | 2000 |
| Album | No Strings Attached |
During the boy band craze of the early 2000s, N'Sync gave teenagers everywhere the ultimate song to play while kicking their significant other out of their lives. Most of us oldest folks know this as well the song where the guys were all dressed as puppets in the video, back when MTV played videos. Although the upbeat tempo of this song may make it seem out of place in an "Angry Breakup Songs" list, the lyrics make it fit perfectly, with lines like "And now I come to see that life would be much better once you're gone."
17. Happier Than Ever by Billie Eilish
| | |
| --- | --- |
| Genre | Alternative Pop |
| Year Released | 2021 |
| Album | Happier Than Ever |
Billie Eilish is one of the quirkiest artists in the music industry. Her scathing lyrics are always juxtaposed against music that would typically fit in a love song. That's what makes "Happier Than Ever" work so well. The music is lighthearted but accompanied by lyrics like "I don't relate to you, no. 'Cause I'd never treat me this shitty. You made me hate this city." You've got to have some pretty hard feelings about somebody who made you feel bitter enough about you to hate an entire city. Now, that's what I would call an angry breakup song.
18. Used To Love Her by Guns N Roses
| | |
| --- | --- |
| Genre | Hard Rock, Metal |
| Year Released | 1988 |
| Album | G'N'R Lies |
I think this song gets so much heat because people take it literally, not realizing that it is meant to be tongue-in-cheek. First appearing on the 1988 EP "G'N'R Lies," the track "Used To Love Her" is a departure from the usual hard rocking style of Guns N' Roses, wear Slash and Izzy trade in their iconic Les Pauls and Marshall stacks for a couple of acoustic guitars. The result is a song with an upbeat country feel where Axl Rose no longer loves his ex and feels like he has to get rid of her.
19. Here's A Quarter (Call Someone Who Cares) by Travis Tritt
| | |
| --- | --- |
| Genre | Country |
| Year Released | 1991 |
| Album | It's All About To Change |
Have you ever been in a relationship that was so bad that you were ecstatic to be out of it, and then the other person decides that they want to get back together with you? At that point, when do you tell them off? Well, Travis Tritt wrote a country version of that scenario, and it's hilariously brilliant. This song opens up with a person who has been wronged in a relationship getting an apology from the person who has done him wrong. Instead of accepting, he simply says, "Here's a quarter, call someone who cares."
20. Truth Hurts by Lizzo
| | |
| --- | --- |
| Genre | Rap, Hip Hop |
| Year Released | 2019 |
| Album | Cuz I Love You |
This song starts with a bang, with Lizzo asking the question, "Why men great 'til they gotta be great?" Right away, we know that this 2019 cut from her album "Cuz I Love You" is about two things, an angry break-up and revenge. From her tone, we can tell that she is furious at somebody who let her down when she needed it. "So, how is this about revenge," you may be asking. Lizzo is more than happy to answer this as she lists several ways her life has improved since the two of them split.
21. You're So Vain by Carly Simon
| | |
| --- | --- |
| Genre | Soft Rock |
| Year Released | 1972 |
| Album | No Secrets |
I can imagine that almost every person reading this has heard this song and has wanted to sing it to somebody at one point in their lives. Considering its cynical lyrical content, this track is surprisingly upbeat. Carly Simon had one of the most unique voices of the 1970s, calmly telling her former lover where to go and how he could get there. The catch is that she does it in a way that can almost be misconstrued as nice. I have always thought that the contrast between the tone of this song and what's being said makes it memorable.
22. I Don't Care by Apocalyptica (Featuring Adam Gontier)
| | |
| --- | --- |
| Genre | Alternative Metal |
| Year Released | 2007 |
| Album | Worlds Collide |
In 2007, Apocalyptica released an album in which singers from other bands performed vocal duties for each track." I Don't Care" featured Adam Gontier, formerly of Three Days Grace. The results were remarkable, producing a song in which Adam is enraged over the lies and the deceitful nature of the relationship he's had to endure. Over a little more than three and a half minutes, he has reached his breaking point. He's tired of all the lies and no longer cares whether his former love is breathing or not. He doesn't hate her. He just no longer cares about her.
23. Before He Cheats by Carrie Underwood
| | |
| --- | --- |
| Genre | Country |
| Year Released | 2005 |
| Album | Some Hearts |
There's a lesson to be learned from this song. That lesson is not to cheat on country music superstar Carrie Underwood, or anybody else, for that matter. In "Before He Cheats," she discovers that her boyfriend is stepping outside of the relationship for some company, and boy does she get her revenge! She decides to take her anger out on his prized possession, his truck. You can picture this happening as she sings the lyrics, "I took a Louisville slugger to both headlights. I slashed a hole in all four tires. Maybe next time he'll think before he cheats."
24. abcdefu by Gayle
| | |
| --- | --- |
| Genre | Pop |
| Year Released | 2022 |
| Album | A Study of the Human Experience, Volume One |
Gayle is ready to show out, and we're here to listen. In her 2022 breakthrough hit from the album "A Study of the Human Experience, Volume One," she goes off on whoever broke her heart and their entire family. However, she's not content with stopping there. She proceeds to go after this person's friends as well. The only safe thing is their dog. That's what I would call any angry break-up song at its finest. When Gayle gets angry, it appears that nobody is off-limits. At least the poorer dog manages to avoid her wake.
25. Don't Go Away Mad (Just Go Away) by Motley Crue
| | |
| --- | --- |
| Genre | Glam Metal |
| Year Released | 1989 |
| Album | Dr. Feelgood |
On the 1989 glam metal album "Dr. Feelgood," Motley Crue delivered the ultimate send-off song to anybody you have ever grown tired of and wanted to go away. However, instead of sulking about his lost love, Vince Neil decides to get together with the rest of the Crue and party. The result was the classic "Don't Go Away Mad (Just Go Away)." If you ever find yourself in a relationship so bad that you want your significant other to go away, play this song loudly. Trust me, they will get the message, and you will probably never see them again.
26. I'm Not Okay (I Promise) by My Chemical Romance
| | |
| --- | --- |
| Genre | Emo, Pop Punk |
| Year Released | 2004 |
| Album | Three Cheers For Sweet Revenge |
My Chemical Romance is the poster boys for emo pop-punk, and this track from their 2004 album "Three Cheers For Sweet Revenge" is a prime example of why they are so beloved. "I'm Not Okay (I Promise)" is a refreshingly honest take on somebody not being able to move on after the relationship suddenly ended, while the other person has already found somebody new. His disappointment and bitterness reach epic heights as Gerard Way sings, "Forget about the dirty looks, the photographs your boyfriend took. You said you read me like a book, but the pages all are torn and frayed."
27. I Hate Everything About You by Three Days Grace
| | |
| --- | --- |
| Genre | Alternative Metal |
| Year Released | 2003 |
| Album | Three Days Grace |
Adam Gontier and the rest of Three Days Grace pull no punches when it comes to telling former partners exactly how they feel about them. This track is about a guy who is having trouble getting over a girl, although he's in denial over his feelings. Well, it's either that or he genuinely misses her until he remembers how badly the relationship ended. This is illustrated by the lines, "Every time we lie awake, after every hit we take. Every feeling that I get, but I haven't missed you yet." I guess the bad times outweigh all the good times.
28. Breaking The Habit by Linkin Park
| | |
| --- | --- |
| Genre | Hard Rock, Metal |
| Year Released | 2003 |
| Album | Meteora |
Linkin Park is one of those bands with a song for every occasion. In "Breaking The Habit," they ventured into that all too familiar territory of angry breakup songs. The difference between Linkin Park and most other bands is that this type of song fits them perfectly. It is right in their musical wheelhouse. In this song, we see Chester Bennington growing weary of all the arguing and fighting in his relationship. He wants nothing more than for it to stop, so he's taking control and stopping it himself. That's one way to do it, Chester.
29. I Don't Care Anymore by Phil Collins
| | |
| --- | --- |
| Genre | Pop |
| Year Released | 1982 |
| Album | Hello, I Must Be Going! |
Phil Collins doesn't get angry very often. He is mostly known for writing pop songs about love or working on a soundtrack for Disney. "I Don't Care Anymore" is not your typical Phil Collins song, but that's what makes it great. Found on the 1982 album "Hello, I Must Be Going!," this tune is about a man who has grown weary of his partner lying about him. He has gotten fed up with her antics and doesn't care about anything she says or does anymore. Phil knows that he can't win. At that point, it's time to call it quits.
30. My Give A Damn's Busted by Jo Dee Messina
| | |
| --- | --- |
| Genre | Country |
| Year Released | 2005 |
| Album | Delicious Surprise |
Is it just me, or is the title of this 2005 tune from Jo Dee Messina's album "Delicious Surprise" absolutely hilarious? Haven't you wanted to say this to a few people at some point in your life? While country music is known for typically giving us sad, slow breakup songs, it's refreshing to hear one that's simultaneously funny and angry. My favorite part of the song comes when Messina says, "You can crawl back home, say you were wrong. Stand out in the yard, and cry all night long. Go ahead and water the lawn. My give a damn's busted."
31. I Miss The Misery by Halestorm
| | |
| --- | --- |
| Genre | Hard Rock, Metal |
| Year Released | 2012 |
| Album | The Strange Case Of… |
Lizzy Hale's voice is practically unmatched in the hard rock and metal community, and nobody does angry breakup music quite as she does. This track is from the 2012 album "The Strange Case of…" and is the pinnacle of Lizzy Hale at her sarcastic best. A prime example of this can be found in the lyrics, "I miss the bad things, the way you hate me. I miss the screaming, the way that you blame me." So, from what I can gather, she is saying that she misses this guy about as much as she would miss a broken bone.
32. Tainted Love by Soft Cell
| | |
| --- | --- |
| Genre | Pop |
| Year Released | 1981 |
| Album | Non-Stop Erotic Cabaret |
I must have heard this song a million times and never realized how angry the overall tone was until recently. That's because this is an upbeat dance track that makes you want to get up and move your feet, not pine over a lost love. Upon diving deeper into the lyrics of this song, you realize that it is about a person who has been mistreated in a relationship, and they have just begun to realize how badly they have it. All they want to do is get as far away from their ex as fast as they can.
33. You Need Me, I Don't Need You by Ed Sheeran
| | |
| --- | --- |
| Genre | Pop |
| Year Released | 2011 |
| Album | + |
Not allowed breakup songs are about romantic relationships. Some of them pertain to friendships or business partnerships. This is apparently what has happened in Ed Sheeran's track "You Need Me, I Don't Need You." This song is a change of pace for Sheeran, who decides to try his hand at rapping instead of his usual pop-rock style. The result is an upbeat song in which Ed tells his former friend or colleague where they can go and how they can get there. While the song's lyrics are mean-spirited, its beat makes you want to dance right along with him.
34. You Give Love a Bad Name by Bon Jovi
| | |
| --- | --- |
| Genre | Glam Rock |
| Year Released | 1986 |
| Album | Slippery When Wet |
The title says it all in this song from Bon Jovi's 1986 multi-platinum selling album "Slippery When Wet." This song is a hard rock classic, known for Jon Bon Jovi's angry lyrics, melodic tempo, and Richie Sambora's creative use of the voice box with his guitar. Sadly, this tune tells a tale that we hear far too often. One of the people involved in a bad relationship enjoys playing games at the other's expense. Well, he's finally had enough. He's tired of not having his feelings reciprocated and realizes he can do much better than his partner.
35. FU by Miley Cyrus (Featuring French Montana)
| | |
| --- | --- |
| Genre | Pop |
| Year Released | 2013 |
| Album | Bangerz |
Am I the only person who finds it hard to believe that Hannah Montana is all grown up now and is no longer singing songs like "Party In the USA?" Miley Cyrus, along with a little help from the rapper French Montana, has earned her spot on this list with the aptly-titled "FU," and I'm here for it. This song tells the all-too-familiar story of a person who catches their significant other cheating by going through messages on their phone. Initially, Miley blames herself for falling in love at a young age, but that changes quickly. This is the result.
36. Revenge by Pink (Featuring Eminem)
| | |
| --- | --- |
| Genre | Pop |
| Year Released | 2017 |
| Album | Beautiful Trauma |
Only a unique pairing like the combination of Pink and Eminem can tell the story of two people cheating on each other and make you laugh throughout the entire track. That's exactly what you get with "Revenge." This song is about two people who are cheating on each other. That much we have covered. However, both of the parties involved claim that they are cheating to get revenge on their cheating spouse, so you never really find out who was the first to be unfaithful. It's done in such a hilarious nature that you don't care anyway.
37. White Liar by Mirada Lambert
| | |
| --- | --- |
| Genre | Country |
| Year Released | 2009 |
| Album | Revolution |
Okay, tell me if this sounds familiar. A girl catches a guy being unfaithful and decides to write a song about it. If you guessed that this is exactly what happens in Miranda Lambert's song "White Liar," you would be correct. However, this is not your typical run-of-the-mill country breakup song. The lyrics set this song apart from the plethora of other country breakup songs. The way Miranda delivers them is almost poetic as she sings, "You better be careful what you say. It never really added up anyway. I got friends in this town."
38. Your Love Is a Lie by Simple Plan
| | |
| --- | --- |
| Genre | Emo, Pop Punk |
| Year Released | 2008 |
| Album | Simple Plan |
Have you ever felt something was wrong in a relationship, so you decided to investigate and found much more than you bargained for? That's what pop-punk titans Simple Plan bring to the table in their heartbreakingly powerful track from their 2008 self-titled album called "Your Love Is a Lie." Pierre Bouvier notices subtle changes in his partner, like the tone of her voice or the way that she kisses him. Once he finds a note from another guy, his suspicions are confirmed. She does nothing to deny his allegations. At that point, it's all over but the crying.
39. Take A Bow by Rhianna
| | |
| --- | --- |
| Genre | R&B |
| Year Released | 2007 |
| Album | Good Girl Gone Bad |
Rihanna is no stranger to having her heart broken, nor is she new to writing angry songs about heartbreak. "Take A Bow" is Rihanna's love life's latest installment in the saga. What makes this song so different from most love songs is that it brilliantly combines anger, sarcasm, and humor to make it one of the most entertaining breakup songs I have ever heard. The story is quite familiar. She catches her ex cheating on her, and now he wants her back. It's the delivery that makes this song so entertaining and worth more than a few spins.
40. Over You by Daughtry
| | |
| --- | --- |
| Genre | Alternative Rock |
| Year Released | 2006 |
| Album | Daughtry |
Chris Daughtry, also known by his surname Daughtry, certainly brings lots of resentment, hurt, and anger to his 2006 track "Over You" from his self-titled album "Daughtry." So, what makes this song different from the thousands of breakup songs out there? I like the way that he used a house as a metaphor for their relationship. You find yourself cheering for him when he sings, "Now, I'm picking up the pieces and spending all of these years. Putting my heart back together 'cause the day I thought I'd never get through. I got over you." Three cheers for you, Daughtry.
41. IDGAF by Dua Lipa
| | |
| --- | --- |
| Genre | Pop |
| Year Released | 2017 |
| Album | Dua Lipa |
"IDGAF" has got to be one of the most creative, inventive, and straightforward tracks that I have ever heard about a bad relationship, and the title means exactly what you think it means. This song starts simply enough, with Dua's soulful, silky voice backed by a simple guitar riff, but things get interesting when it reaches the chorus. That's when the bass kicks in, and it sounds like a dance track. All the while Dua is telling you exactly how she feels. I'd be willing to bet that you can guess what she has to say about the situation.
42. Leave (Get Out) by JoJo
| | |
| --- | --- |
| Genre | Pop |
| Year Released | 2004 |
| Album | JoJo |
Back in 2004 pop sensation Jojo told us the tale of her cheating ex and how he fell right into her trap. The song starts with Jojo asking her guy to tell her about his day. She wastes no time ripping into him, telling him, "How could you ever be so cold, to go behind my back and call my friend? Boy, you must've gone and bumped your head because you left her number on your phone." She then bursts into a chorus, telling him that he should get out immediately. It's entrapment, plain and simple, but it's entertaining.
43. Really Don't Care by Demi Lovato (Featuring Cher Lloyd)
| | |
| --- | --- |
| Genre | Pop |
| Year Released | 2013 |
| Album | Demi |
If you think about people you shouldn't anger, Demi Lovato should be at the top of your list. Man, can she ever hold a grudge, and that's the point that she's trying to get a cross to all of us when she sings, "but even if the stars and moon collide, I never want you back into my life. You can take your words and all your lies. Oh, oh, oh, I really don't care." Combine these lyrics with an infectious dance groove, and you've got a breakup song that's incredibly fun to sing along with.
44. F- It (I Don't Want You Back) by Eamon
| | |
| --- | --- |
| Genre | R&B, Soul |
| Year Released | 2004 |
| Album | I Don't Want You Back |
In his song "F- It (I Don't Want You Back)" from his 2004 album "I Don't Want You Back," Eamon says in under four minutes what most of us could not say in a lifetime. This track starts innocently enough as what seems like an ordinary breakup song, but things take a drastic turn when Eamon launches into a profanity-filled chorus. If you've never heard the song before, let's just say that subtlety is not in this man's vocabulary, although I must give him style points for getting his point across effectively. He doesn't want her back, it's that simple.
45. Caught Out There by Kelis
| | |
| --- | --- |
| Genre | Hippie Hop |
| Year Released | 1999 |
| Album | Kaleidoscope |
Best known for her hit song "Milkshake," Kelis offers a warning for all women to be cautious in the track "Caught Out There" from her 1999 album "Kaleidoscope." The old saying "Hell hath no fury like a woman scorned" must have been written about Kelis because she is downright furious as she repeatedly screams "I hate you" to her ex-lover, but that's only the beginning. For approximately four and a half minutes, she completely berates her boyfriend, explaining how she cared for him and how he betrayed her many times throughout their relationship.
46. Rolling In the Deep by Adele
| | |
| --- | --- |
| Genre | R&B, Soul |
| Year Released | 2011 |
| Album | 21 |
You would never tell that Adele wrote an angry breakup song by listening to the beat of this tune. Please don't be misguided, though. "Rolling In the Deep" is not a happy tune by any stretch of the imagination, nor is it melancholy or tragic either. This song may sound a little listless or pining when you first listen to it. However, digging deeper into Adele's lyrics will tell you that while she thinks there was once the potential for great things, the relationship has run its course. Trust me when I say that this is all for the better.
47. DONE by The Band Perry
| | |
| --- | --- |
| Genre | Country |
| Year Released | 2013 |
| Album | Pioneer |
There's one thing that I can say about women in country music. You can only push them so far before they've had enough. At that point, when they're done, they're done. That's why the title to this upbeat tune by The Band Perry from their 2013 album "Pioneer" is not only appropriate, it's perfect. This song proves that people can only take so much from their significant other before they reach the breaking point. This is made evident with the lyrics, "I'm through with you. You're one bridge I'd like to burn. Bottle up the ashes, smash the urn."
48. Fire Burns by Nicki Minaj
| | |
| --- | --- |
| Genre | Rap, Hip Hop |
| Year Released | 2012 |
| Album | Pink Friday: Roman Reloaded – The Re-Up |
When it comes to writing scathing breakup songs that completely berate her exes, they don't come any better than Nicki Minaj. There's a reason that Little Wayne called this woman the queen of rap, and she is out in full force on "Fire Burns." The Queen makes it clear that she is not to be toyed with from the first verse when she spits the lyrics, "This is a sickening joke that you play with my emotions, and so I pray you burn in hell and you never find the ocean." Okay, Nicki, tell us how you really feel.
49. Monkey Wrench by Foo Fighters
| | |
| --- | --- |
| Genre | Hard Rock |
| Year Released | 1997 |
| Album | The Colour and the Shape |
Nobody likes to be used, whether in a friendship or a romantic relationship. Dave Grohl of Foo Fighters is no exception. Borrowed from an old saying, Dave doesn't want to be the other person's monkey wrench. In other words, he is not a tool that can be used and then put away once they are done with him. In this song, Dave puts his foot down and would rather be single than suffer any more of this abuse. He makes this clear when he sings the lyrics, "I'd rather leave than suffer this. I'll never be your monkey wrench."
50. Bust Your Windows by Jazmine Sullivan
| | |
| --- | --- |
| Genre | RnB, Soul |
| Year Released | 2008 |
| Album | Fearless |
Sometimes a song will take you by surprise and completely blow away all expectations you may have had for it. Other times, you get exactly what you expect from a song. This falls into the latter category. When you see the title "Bust Your Windows," you should know that you're not about to hear a melancholy, sad little breakup song. There are times when you want to sit down and have a good cry over a former love, but there are other times when you just want to destroy something. For those times, let this song be your official soundtrack.
51. Roses by Outkast
| | |
| --- | --- |
| Genre | Rap, Hip Hop |
| Year Released | 2003 |
| Album | Speakerboxxx / The Love Below |
Andre 3000 and Big Boi of Outkast certainly have a way with words. It doesn't matter if they are writing a song about shrugging off their haters or if they are writing a breakup track to get something off their chests. They always find a creative way to get their points across. "Roses" is about a girl who thinks that she is too good to give Andre the time of day. Little does she know, she's about to get an earful of what he thinks about her and about girls like her. It's her attitude that stinks up the place.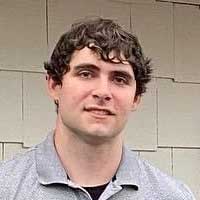 Hi, my name is Kevin and I'm from Butler, Pennsylvania. I've been obsessed with music and audio gear for as long as I can remember. I started this website to help people find professional advice related to a wide range of audio topics. We have a number of Audio Engineers on our team who have been designing and fixing audio gear for decades.