Many of the world's greatest songs and records were inspired by the artist's sheer love of music. Artists like Michael Jackson, Madonna, the Rolling Stones, and others have written songs about music, explaining how their love for it propelled them to greatness.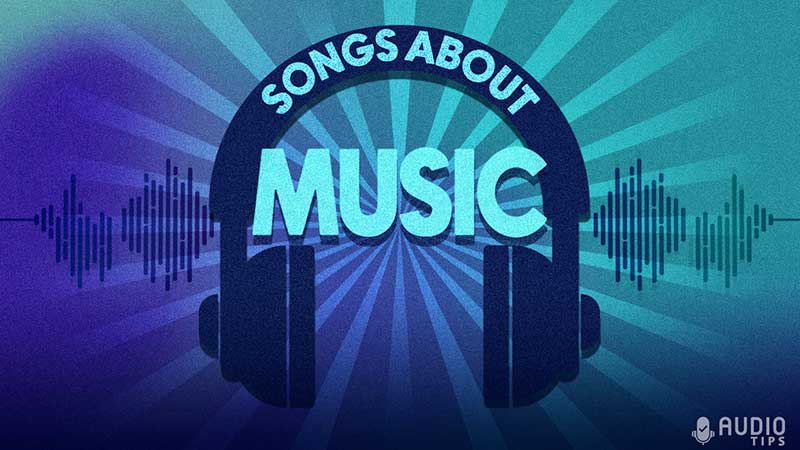 We all know what it's like to wear headphones, zone out, and remedy our mood by playing our favorite songs. And while there isn't a genre dedicated to the art of music, there are hundreds of records dedicated to the inspiration music can awaken in artists' lives.
These records vary in style, and we can find examples in all genres, from Soul to Indie to modern Hip Hop. Many of them are recognizable because they're considered "classics" and have sold millions. On the list below, we're confident you'll find many songs that inspire you.
1. Thank You For The Music by Abba
| | |
| --- | --- |
| Genre | Pop |
| Year Released | 1977 |
| Album | The Album |
ABBA was the most popular Euro-pop band during the 70s, and while their signature melodies like "SOS" and "Dancing Queen" are more recognizable, there is a little gem that the group dedicated to music.
Björn Ulvaeus, lead singer, questions how music started in the record and shares her gratitude with the music creator. "And I often wondered, how did it all start? The studio session for the recording was featured in the mini-documentary "ABBA: The Movie," about the group's tour in Australia and exclusive studio sessions.
2. Almost (Sweet Music) by Hozier
| | |
| --- | --- |
| Genre | Alternative/Indie |
| Year Released | 2019 |
| Album | Wasteland, Baby! |
Hozier is an Irish folk and blues singer who is recognized for his liberal political songs and is one of the most esteemed artists of the modern era. His music videos and lyrics can have different interpretations because they're focused on storytelling.
It's often difficult to figure out his inspirations unless you watch his interviews. In his record "Sweet Music," he actually pays respect to jazz music and how it influenced his style and made him the artist he is today.
3. Piano Man by Billy Joel
| | |
| --- | --- |
| Genre | Rock |
| Year Released | 1973 |
| Album | Piano Man |
Billy Joel is a recognizable singer and composer who is known for his personal interactions with fans. While most artists got "too big" for their fans once they achieved a certain status, Joel was known for sitting down with his fans after concerts and holding Q&A sessions.
But what really started his career and gave him inspiration? He recalls that it was his piano teacher in school, and he dedicated this song to his teacher.
Decades later, "Piano Man" is his best-selling record. It speaks about his early experiences in the music industry and the time he relocated to Los Angeles to pursue his dreams before he became a superstar.
4. Walking in Memphis by Mark Cohn
| | |
| --- | --- |
| Genre | R&B/Blues |
| Year Released | 1991 |
| Album | Marc Cohn |
Mark Cohn is a Jewish soul singer who became known for his "Walking in Memphis" song. The song is a testament to his storytelling abilities. It is his only top-charting song, making him a one-hit-wonder.
We all know Elvis resided in Memphis, and the influence this city had over the entire music industry in the 20th century was immense. In the record, Cohn walks around Memphis and pays his respect to the king of rock n' roll and other artists from the area. Cohn also won a Grammy for the song in 1992.
5. Jailhouse Rock by Elvis Presley
| | |
| --- | --- |
| Genre | Rock N' Roll |
| Year Released | 1957 |
| Album | Jailhouse Rock |
Dubbed the king of rock n' roll, Elvis Presley's hit piece "Jailhouse Rock" from the 50s is one of the most recognizable tunes of the entire 20th century.
If you pull up a random person on the street who doesn't know the title of this song, they'll still likely recognize the sound. The Jailhouse Rock features a wild scene of Elvis in a prison dancing with other prisoners, and then it inspired a movie that was named after it.
His writers tied to convince him that it should be called "Ghost of a Chance," but he wouldn't budge, kept the original name, and it became a smashing hit.
6. I Love Rock N' Roll by Joan Jett
| | |
| --- | --- |
| Genre | Classic Rock |
| Year Released | 1981 |
| Album | I Love Rock N' Roll |
Joan Jett is not as recognizable as larger-than-life music icons from the 80s, but she entered the music business as a teenager and made a British song famous by singing it her own way. "So put another dime in the jukebox, baby."
Her band was called "Blackhearts," and they were inspired by the London-based group "Arrows." They made a unique music video in which they staged a fake concert in Manhattan, and the record became their best-selling, holding #1 on the charts for nearly eight weeks.
7. The Music is the Magic by Abbey Lincoln
| | |
| --- | --- |
| Genre | Jazz |
| Year Released | 1992 |
| Album | Devil's Got Your Tongue |
Abbey Lincoln became known for her jazz songs that often carried political statements. She was also an African-American political activist and actress who was known for her passionate singing and always poured her soul into her lyrics.
In "Music is the Magic," she wrote about how music represents a secret world that comes from within and a magical place where she could always hide when times got tough.
This song epitomizes the love for music and the spiritual bond that Abbey had with her records. It was released in the 90s and became one of her signature songs.
8. Music by Madonna
| | |
| --- | --- |
| Genre | Pop |
| Year Released | 2000 |
| Album | Music |
The queen of pop, Madonna, has a versatile style that landed her dozens of platinum records, and her "Music" record speaks about her experience as a superstar in the pop industry.
The record has a catchy pop beat in 00's style with a music video showing her popping champagne in a limousine while on her way to the club.
The record went platinum with over 1 million sold, and back in the day, it was all over MTV. In the lyrics, she speaks about the power of music and how it brings people together. This is one of those records that changed pop in the 00s and set the tone for the decade.
9. If Music Be The Food of Love
| | |
| --- | --- |
| Genre | Choral Symphony |
| Year Released | 2013 |
| Album | If Music Be The Food of Love |
What if William Shakespeare was a composer? Well, he wasn't, but his poems were converted to music. "If Music Be The Food Of Love" is commonly performed by vocal artists. He wrote those words in his romantic play "Twelfth Night," which was released almost 500 years ago.
A few centuries later, creative artists pay homage to the greatest dramatist of all time. In the video above, artists from the Salt Lake vocalist collective perform the Shakespeare poem for a Japanese audience.
10. Music & Me by Michael Jackson
| | |
| --- | --- |
| Genre | Pop |
| Year Released | 1973 |
| Album | Music & Me |
Michael Jackson is the highest-selling artist of all time, but surprisingly there were few records that didn't sell much. One of his least-known records is "Music and Me," which Jackson recorded at the very start of his career when he was only 14 years old.
His record label at the time, Motown, actually refused to release the record. The back-story of the record was that he was experiencing vocal changes in his puberty and trying to find his ideal style. This record also explains his close relationship to music and how it affected his life at an early age.
11. Nina Cried Power by Hozier
| | |
| --- | --- |
| Genre | Alternative/Indie |
| Year Released | 2018 |
| Album | Nine Cried Power EP |
When an artist makes a song about music, they usually speak about the way it changed their lives and how it helped them get through tough times.
In this Hozier record, he takes a unique approach and dedicates it to artist-activists who were outspoken and made songs that inspired protests, such as Nina Simone and Billie Holiday.
Hozier's newest records, such as "Take Me To Church," a pro-gay protest record, were inspired by artist-activists of the past, and he dedicated this record to them for giving him inspiration.
12. Roll Over Beethoven by Chuck Berry
| | |
| --- | --- |
| Genre | Rock N/ Roll/ R&B Soul |
| Year Released | 1956 |
| Album | Single Record |
Not many artists can say they influenced The Beatles, but Chuck Berry certainly can. Back in the 50s, when rock n' roll was getting started, artists like Chuck Berry were convinced that it was going to be the next big thing.
Chuck was known for his provocative style, and this is best illustrated in the "Roll Over Beethoven" record which he dedicated to the Austrian composer Beethoven which basically laid the claim that rock n' roll was there to replace classical music.
John Lennon and Paul McCartney later claimed that they were inspired by this song when they were starting their careers in the 60s.
13. We Belong To The Music (Feat. Miley Cyrus)
| | |
| --- | --- |
| Genre | Pop |
| Year Released | 2009 |
| Album | Shock Value II |
Initially released in 2009, "We Belong To the Music" is an upbeat pop dance track by Miley Cyrus in collaboration with producer Timberland.
This track epitomizes the 00's MTV era. It brings us back to the time Miley was at the height of her acting career with the teenage show "Hannah Montana". She was just getting started in music.
The track speaks about the power music has over her mood. She said, "When I'm feeling down and want to bring back those positive vibes, I start dancing and vibing to the beat".
14. Party in the USA by Miley Cyrus
| | |
| --- | --- |
| Genre | Pop |
| Year Released | 2009 |
| Album | The Time Of Our Lives |
The lyrics "I hopped off the plane at LAX" are recognizable in this all-time classic from the 00s by Miley Cyrus that racked up nearly a billion views on YouTube.
While this song doesn't explicitly state it is about music, it name-drops other songs and artists such as Jay-Z and Beyonce that influenced Cyrus at the start of her music career and pays homage to them.
The lyrics also speak about Miley's experience relocating to California from her hometown at a young age and listening to their music to get over her homesickness. The song went diamond with over 10 million units sold and is now considered one of the all-time party classics.
15. Don't Stop the Music by Rihanna
| | |
| --- | --- |
| Genre | Electronic/R&B |
| Year Released | 2002 |
| Album | Don't Stop The Music |
We all love Rihanna and "Don't Stop The Music," one of her major hits that went diamond and became recognizable in clubs worldwide for the catchy hook and upbeat lyrics. Fun fact: She made the song while she was only 14.
The name of this song emphasizes Rihanna's love for music and how much it affects her mood while she's dancing. In the lyrics, she directly addresses the DJ and asks him not to stop the music.
The song features a sample by Michael Jackson in the hook, for which Rihanna got in trouble years later. Nonetheless, the song is now a certified club classic and propelled Rihanna into international stardom.
16. I Love Music by The O'Jays
| | |
| --- | --- |
| Genre | Disco |
| Year Released | 1975 |
| Album | Family Reunion |
The O'Jays started the Philly soul movement in the 70s, and the subject of most of their songs was love. They spoke about girls, dancing, and having a good time.
The "I Love Music" record speaks to their love for music and its ability to make everyone enjoy themselves, laugh, and have a good time. Between the verses, we hear powerful saxophone solos, which are a trademark of the group.
17. Uptown Funk by Mark Ronson (ft. Bruno Mars)
| | |
| --- | --- |
| Genre | Funk-Pop |
| Year Released | 2014 |
| Album | Uptown Special |
Bruno Mars made it big on the international music scene with the release of "Uptown Funk", which is arguably one of the most iconic songs of the 2010s.
The brilliance of this song is how it paid homage to the funk of the 70's musical era. The music video featured him and UK producer Mark Ronson dancing happily on the streets of Memphis, which is one of the capitals of funk.
The song became an icon and accumulated nearly 5 billion views on YouTube, certifying its status as an all-time classic.
18. Music Is The Answer by Danny Tenaglia
| | |
| --- | --- |
| Genre | House |
| Year Released | 1998 |
| Album | Tourism |
Celeda may be called a "one-hit wonder," but when she released this hit piece in the 90s, the entire world was listening.
This unique piece features elements from over five different genres, from house to electronic and soul. They're all packed in one record that shows her affinity for music.
The song was produced by New York-based DJ Danny Tenaglia and peaked at #1 in the charts for a brief period. It is now one of the all-time dance classics from the 90s.
19. Stereo Love by Edward Maya and Vika Jigulina
| | |
| --- | --- |
| Genre | Dance/Electonic |
| Year Released | 2009 |
| Album | Stereo Love |
Stereo Love is a European dance hit that can be heard blasting in clubs in the Mediterranean every summer. The song name is a synonym for the artist's love for sound and the cheerful vibes inspire a joyful, summer spirit which is why the video was shot in Mykonos, Greece.
The song still holds the record for the first European song that remained in the top 10 for more than 47 weeks. It is iconic and is practically synonymous with summer dance music.
20. Alors On Danse by Stromae
| | |
| --- | --- |
| Genre | Electronic |
| Year Released | 2010 |
| Album | Cheese |
Stromae is a French artist that stands out for his story-telling music videos. Whether he was stumbling drunk on the streets of Brussels, looking for his father in a funny costume, or escaping from the office to go dancing, he always brought something unique to the table.
His song "Alors on Danse" tells a story about a guy in an office plugging his headphones in and zoning out. The music inspires him to leave the office and go on adventures until he ends up dancing in a club and having the time of his life. The song holds the record for the most replayed Francophone song.
21. Hip Hop Is Dead by Nas
| | |
| --- | --- |
| Genre | Hip Hop |
| Year Released | 2006 |
| Album | Hip Hop Is Dead |
Nas is an artist renowned for his lyrical genius and rhyming style who wrote "Illmatic," one of the most iconic hip hop albums, when he was only 19.
In his "Hip Hop is Dead" record, he associates music with life and expresses his dissatisfaction with society at large. He stated in an interview that this song is not a reference to the genre but how everything in society is deteriorating and how he is coping with the changes.
The record was certified gold, and Nas's third album was named after it. It debuted #1 on the chart for the time being and certified his position as one of the GOATs of the genre.
22. So Long, Farewell from The Sound of Music
| | |
| --- | --- |
| Genre | Movie Soundtrack |
| Year Released | 1965 |
| Album | The Sound Of Music |
"So Long, Farewell" is the most well-known single from the movie "The Sound of Music," which was released in the 50s. Back in the day, movies used musicals to story-tell. The soundtrack is based on folk songs from Austria and sung by American actors from the 60s.
The Sound of Music tells a story of a girl moving to the Alpine town of Salzburg, Austria, and adopting seven children as the wife of a naval officer. The musical is based on a true story that occurred in the 30s, and it became the highest-grossing movie in the world in the 60s.
23. Rap Saved Me by 21 Savage
| | |
| --- | --- |
| Genre | Hip Hop |
| Year Released | 2017 |
| Album | Without Warning |
Rap Saved Me is a story about how rap music affected 21 Savage's life and saved him from the streets of Atlanta. It is one of those songs we can sense that music left a deep imprint on the artist and helped him in his personal struggles.
In the lyrics, 21 savage opens up about living "in the gutter" and how his music career propelled him to stardom and made him internationally famous. The beat was produced by Metro Boomin with a powerful 808s.
Offset, a member of the Migos group, also talks about the time he was a street sweeper and how he made it in the music industry thanks to rap.
24. Old Time Rock And Roll by Bob Seger
| | |
| --- | --- |
| Genre | Country |
| Year Released | 1978 |
| Album | Stranger In Town |
Bob Seger is famous for his energetic rock n' roll songs of the 70s and how he influenced the industry by story-telling and pouring his heart out. Imagine how jaded you'd have to be to say you miss the old rock n' roll in the 70s and how you're not feeling the newer bands.
That's exactly what Sager did in his record. Old Time Rock N' Roll was released in 1978, and Bob Seger complained about how new bands are losing their soul and how he misses the old days of rock.
As we're listening to this in the 2020s, we can feel double the nostalgia for a bygone era.
25. Black Velvet by Alannah Myles
| | |
| --- | --- |
| Genre | Country Rock |
| Year Released | 1989 |
| Album | Alannah Myles |
Alannah Myles is a Canadian blues and pop singer from the 80s who was fascinated by Elvis Presley and dedicated her one hit song to him.
Few songs brilliantly illustrate fandom and inspiration like this one, and it speaks of her fascination with the rock n' roll king as she made her way to Memphis.
This song's name is derived from Presley's hair dye called "Black Velvet." In the song, she glorifies him and says, "The boy could sing, the boy could move, he knew how to do everything." It was released in her native Canada and topped the charts back in the 80s.
26. It's Only Rock 'N' Roll by The Rolling Stones
| | |
| --- | --- |
| Genre | Rock |
| Year Released | 1974 |
| Album | It's Only Rock N' Roll |
Few bands can boast as many records sold or stadiums filled as the Rolling Stones, and they often expressed their love for music directly in their records.
The record "It's Only Rock N' Roll" is from the early 90s when the band was at the peak of their international stardom and touring worldwide. The pressure was high on them, and they wanted to send a message that they were only making music and that everyone should relax.
Fans had really high expectations, and they often received criticisms of the type "Your last record is not as good as the previous one." In one interview, they said that they dedicated the song to their critics because it's just rock n' roll.
27. Songbird by Barbra Streisand
| | |
| --- | --- |
| Genre | Soul |
| Year Released | 1978 |
| Album | Songbird |
If you love the sound of the 70s, this song epitomizes the era. Barbra Streisand is a singer from Brooklyn, considered by many as one of the greatest soul singers of her generation.
In the record "Songbird," she sings about the relief benefits of music and how it can release stress and give us the strength to carry on. "When you need the strength to carry on, you've got me to turn to the songs that I sing and the magic they bring." The song went platinum with over 1 million sold.
28. Rock And Roll Ain't Noise Pollution by AC/DC
| | |
| --- | --- |
| Genre | Hard Rock |
| Year Released | 1980 |
| Album | Back In Black |
The Australian band AC/DC is the very epitome of rock n' roll for many. They haven't really dedicated songs for their love of music and/or pushed activism through their records, but this one is an exception.
Back in the 80s, when they were touring London, the band members sat in their hotel room and watched the news about noise pollution, which was a popular topic in the UK in the 80s. Citizens were complaining about loudspeakers blasting from nightclubs and concert halls.
AC/DC members wanted to make a statement and responded with "Rock N' Roll Ain't Noise Pollution." The title speaks for itself.
29. Rock n' Roll by Velvet Underground
| | |
| --- | --- |
| Genre | Proto-Punk |
| Year Released | 1970 |
| Album | Loaded |
Velvet Underground is not a household name, but back in the 60s, they set the foundation for popular movements like punk and alternative rock with their edgy dressing style.
They were based out of New York City, and their "Rock n' Roll" record spoke about a girl named Jenny who was only five years old put on the radio.
The first thing Jenny heard was rock n' roll, and she was fascinated by the sound. Unfortunately, the group dissolved in the 70s, but their imprint on popular culture in the coming decades remained.
30. Killing Me Softly With His Song by Lori Lieberman
| | |
| --- | --- |
| Genre | Folk |
| Year Released | 1973 |
| Album | Killing Me Softly |
A music artist might be deeply impressed by the performance of another artist, and this is the case with Lori Lieberman, who fell in love with Don McLean during his performance in the 70s.
Lori was only 19 years old when she started her music career and wrote the song in collaboration with Normal Gimbel. She writes from the perspective of a fan and how McLean's music drew her in and made her fall in love. Consequently, the song propelled her to stardom in the 70s.
31. Rock The Casbah by The Clash
| | |
| --- | --- |
| Genre | Punk |
| Year Released | 1982 |
| Album | Combat Rock |
Many have claimed that rock in the 70s and 80s was different because all songs had meaning. The "Rock the Casbah" classic by The Clash is a classic example of that. During the Iranian revolution in the late 70s, the royals were replaced by a new dictator who immediately banned music.
The regulations were so strict that he'd order strikes for areas where music was played. In the music video, actors imitate pilots who, instead of following orders, start singing and dancing to the music. The population then gets inspired to rock the Casbah.
32. Has Anyone Ever Written Anything For You by Stevie Nicks
| | |
| --- | --- |
| Genre | R&B/Soul |
| Year Released | 1985 |
| Album | Rock A Little |
Music artists dedicate their songs to their families, romantic partners, inspirations, and others. This brings up the question: Has anyone ever written anything about you?
Stevie Nicks made a name for herself for her singing in the band Fleetwood Mac, but this powerful song stood out because it was dedicated to Emma Kristen, who was Joe Walsh's oldest daughter that passed away.
She noticed that Joe was struggling and in pain but that he hid it well. Stevie dedicated this ballad to him to his daughter, making it easier to bear her passing by immortalizing her in the lyrics.
33. Brimful of Asha by Cornershop
| | |
| --- | --- |
| Genre | Indie Rock |
| Year Released | 1997 |
| Album | When I Was Born For The 7th Time |
The Brimful of Asha is one of the few Indian records that made it big overseas. Asha Bhosle is one of the most iconic Indian artists and was also popular in the UK and Australia. As she produced more than 12,000 songs on her own, she got the nickname "Queen."
In most Punjabi movies, the scenes are followed up by musicals and dances. In this musical, she wrote references to Western musicians who inspired her to do better, such as Marc Bolan, while living in London.
34. Guitar Man by Bread
| | |
| --- | --- |
| Genre | Rock |
| Year Released | 1972 |
| Album | Guitar Man |
Who draws the crowd? Who plays so loud? Who steals the show? It's the guitar, man. Guitar Man is a song dedicated to guitar players who rock the crowd. Back in the 70s, the group Bread was one of the most famous soft rock bands.
The lead vocalist of the group, David Gates, wanted to show his appreciation for guitarist Robb Royer who played alongside him on their tours. The song encapsulates the importance of a guitar man and their relationship with the fans.
35. So You Want To Be A Rock 'n' Roll Star? by The Byrds
| | |
| --- | --- |
| Genre | Folk Rock |
| Year Released | 1967 |
| Album | Younger Than Yesterday |
The Byrds are one of the bands most responsible for the popularity of folk rock in the 60s.
One day, Byrds members were sitting around and browsing a magazine. They discussed how everyone in the county had dreams of becoming a rockstar and starting their own band. This inspired them to write the song "So You Want To Be A Rock n' Roll Star?" which was directed at aspiring musicians.
It was basically an instruction manual telling them what they need to do: "So you want to be a rock 'n' roll star? Then listen now to what I say. Just get an electric guitar. Then take some time and learn how to play".
36. Jukebox Music by The Kinks
| | |
| --- | --- |
| Genre | Alternative/Indie |
| Year Released | 1977 |
| Album | Sleepwalker |
During the glory days of early rock in the 60s, the Kinks was a less-known alternative group that came out of the UK. In the record "Jukebox Music", Roy Davies story-tells about a girl who plays the same songs on repeat on the jukebox.
*For the younger generations: The "Jukebox" was a machine that allowed people to listen to records by depositing coins.
While other girls were dancing and flirting, this girl just sat and listened because that's all she wanted to do. The Kinks were subject to controversy in the 60s and were even banned from entering the US at one point.
37. And the Melody Still Lingers On by Chaka Khan
| | |
| --- | --- |
| Genre | R&B/Soul |
| Year Released | 1981 |
| Album | What Cha' Gonna Do For Me |
Chaka Khan was nicknamed the queen of funk and practically established the early R&B genre on her own. This song pays homage to a jazz song from the 40s called "A Night In Tunisia" by Dizzy Gillespie and Charlie Parker.
The song was created in only a few hours on a flight to Los Angeles and became one of the biggest hits of the 70s. She sings about the eternal sound of the record, and we can sense how much respect she has for her predecessors in the industry.
38. Serenade to Music by Ralph Vaughan Williams
| | |
| --- | --- |
| Genre | Orchestra |
| Year Released | 1969 |
| Album | Single |
Ralph Vaughan Williams is an English symphonist who produced some of the greatest classical works of the 19th and 20th centuries. He dedicated "Serenade to Music" to classical music conductor Sir Henry Wood who was one of the most prominent on the British opera scene.
The vocals in this piece are taken directly from Shakespeare's poems in the drama "The Merchant of Venice," where a couple enjoys the sounds of the musicals played in medieval Italy.
39. Do Re Mi
| | |
| --- | --- |
| Genre | Vocal/Easy Listening |
| Year Released | 1965 |
| Album | The Sound of Music |
Do Re Mi is an all-time classic that many of us recognize from our childhood TV screens. This record was featured in the "Sound of Music" movie from 1959 and the story takes place during World War 2 when an American woman departs from the US and moves to Austria to marry a widowed soldier.
Julie Andrews, in charming style, sits on top of a hill and sings the song to dozens of children in the music video. The movie itself is based on a true story.
40. Don't Take Away the Music by Tavares
| | |
| --- | --- |
| Genre | Disco |
| Year Released | 1976 |
| Album | Sky High! |
One of the catchiest R&B and soul/funk mixes is "Don't Take Away The Music." The Taveres was a group composed of five brothers who made hundreds of records that captivates the sound of the 50s.
In the lyrics, they express how music means the world to them and how if you strip them of their music, they're left with nothing. The Tavares was also among the first African-Americans to win a Grammy back in the 50s when the award was invented.
Related Article: List of Songs That Make You Want to Dance
41. For Those About to Rock (We Salute You) by AC/DC
| | |
| --- | --- |
| Genre | Metal |
| Year Released | 1981 |
| Album | For Those About To Rock |
AC/DC needed a song to start off their concerts with, and they wrote: "For Those About To Rock." They basically made the word "rock" have the association it does today with this song.
The song was written after "Back in Black" (their best-selling album. when they were at the height of their career.
The band was always known for their wild concerts. During the 70s, they started unleashing live cannons on the stadiums while they were performing. MTV was initially reluctant to play this music video as it's only live performance, but it was well received and became one of their biggest hits.
42. I Can Hear Music by Beach Boys
| | |
| --- | --- |
| Genre | Alternative/Indie |
| Year Released | 1969 |
| Album | 20/20 |
The Beach Boys is a Californian band that basically invented "Surf bro" culture back in the 60s, and their songs were known to be laid-back and joyful.
"The Sound of Music" is similar to other Beach Boys songs where one can sit back on a summer night and enjoy. The song was purely dedicated to their love for music. It was created at a time when the band started adding disco elements to their instrumentals in the 70s.
43. It Don't Mean a Thing (If It Ain't Got That Swing) by Louis Armstrong & Duke Ellington
| | |
| --- | --- |
| Genre | Jazz |
| Year Released | 1963 |
| Album | Single |
Armstrong influenced generations of jazz players with his unique style and coined the catchphrase "If it ain't got swing" with this song. The song was originally created by Duke Ellington way back in 1931 but it really didn't take off until Armstrong put his signature on it.
Louis Armstrong is arguably the most famous trumpeter in the world. However, he was also known for his vocals, and "It Don't Mean A Thing" is of the songs that really showcase his vocal talent.
44. I've Got the Music in Me by The Kiki Dee Band
| | |
| --- | --- |
| Genre | R&B/Soul |
| Year Released | 1974 |
| Album | I've Got the Music in Me |
It's one thing to feel the music, and it's another to have it in you. Some artists just breathe music and feel it like a part of their very being. One of them is Kiki Dee, a famous British vocalist who had a long career and became known for her clear vocal ability.
In the song "I've Got The Music In Me," she talks about how she has the motivation to go through hurdles in life and to never stop because she "has the music in her." The song stands out because Kiki made a fake ending by cutting off the sound and then continuing with the chorus.
45. Let the Music Play by Barry White
| | |
| --- | --- |
| Genre | R&B/Soul |
| Year Released | 1976 |
| Album | Let The Music Play |
The legendary Barry White dedicated one song to music and the freedom it brings. Barry is one of the best-selling artists of all time, with over 100 million records sold and ten platinum singles.
In "Let the Music Play," he wrote, "Let the music play, I want to dance the night away, right here is want to stay," and portrayed his night with a girl he was in love with. The song topped the charts when it was released in the mid-70s and won him a Grammy.
46. Let There Be Rock by AC/DC
| | |
| --- | --- |
| Genre | Hard Rock |
| Year Released | 1977 |
| Album | Let There Be Rock |
In the first chapter of the Bible, one of the opening paragraphs is, "God said: Let there be light, and there was light." This Australian-inspired group AC/DC named their record "Let There Be Rock." The record was released in 1977 but speaks nostalgically about music from the 50s and the early days of rock.
The lyrics also took inspiration from Chuck Berry and his song "Roll Over Beethoven," with a reference to Russian composer Tchaikovsky. In typical AC/DC style, the music video features an energetic live performance with the lead singer dressed as a priest.
47. Music Is My Way of Life by Patti LaBelle
| | |
| --- | --- |
| Genre | R&B/Soul |
| Year Released | 1979 |
| Album | It's Alright With me |
Patti LaBelle is one of the pioneers of soul music, and many regard her as the "grandmother" of soul. Since her career started in the 60s, she sold millions of records and because a successful businesswoman.
She describes how music is the reason she's alive and the only thing that gave her life meaning. With lyrics like "I come from a world where there's nothing you can live for," it's clear how music affected her life and how much it meant to her.
Related Article: Songs with Whistling in Them
48. Mr. Tambourine Man by Bob Dylan
| | |
| --- | --- |
| Genre | Folk |
| Year Released | 1965 |
| Album | Bringing It All Back Home |
Bob Dylan is one of the most influential artists of the 60s, but what speaks for his greatness is his humility and appreciation for the people in his band. Dylan never dedicated a song to music, but he wrote one for his friend, Bruce Langhorne, who was his tambourine man.
Before Dylan had his first studio session with Langhorne, he had an adventurous life, moving from the southern town of Tallahassee to New York, where he learned to play the violin. Dylan met him while he was performing on the street and brought him to play for his band.
49. Radio Ga Ga by Queen
| | |
| --- | --- |
| Genre | Alternative/Indie |
| Year Released | 1984 |
| Album | The Works |
It's unusual for a drummer to write lyrics and inspire one of the greatest superstars of all time with a song name, but this happened with "Queen" and their song "Radio Ga Ga." The name "Radio Ga Ga" actually inspired Lady Gaga's performance name.
Back in the 70s, Queen drummer Roger Taylor overheard a baby saying "Radio Caca," and he was inspired to make a song about it. Instead of "Radio Caca," he decided to name the song "Radio Gaga." Decades later, Lady Gaga became one of the best-selling artists of the 21st century.
50. Listen to the Music by The Doobie Brothers
| | |
| --- | --- |
| Genre | Rock |
| Year Released | 1972 |
| Album | Toulouse Street |
At the height of the hippie movement in the 60s and 70s, the Dobbie Brothers formed in the Bay Area and became known for their mixing of music styles. Many songs at the time talked about idealistic left-wing ideas.
Tom Johnston stated in an interview that once they were writing the lyrics for "Listen to The Music," they pictured world leaders sitting on a hill listening to music and smoking together.
They imagined how idealistic the world would be in such a scenario. Johnston mentioned that, in retrospect, their ideas seemed highly unrealistic. Nonetheless, it remains one of their best-selling records.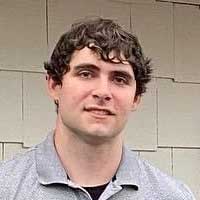 Hi, my name is Kevin and I'm from Butler, Pennsylvania. I've been obsessed with music and audio gear for as long as I can remember. I started this website to help people find professional advice related to a wide range of audio topics. We have a number of Audio Engineers on our team who have been designing and fixing audio gear for decades.