Financial status is often linked to our confidence and self-esteem. If our pockets are empty and we're unemployed, this diminishes our self-worth and makes us feel we have less value. Many famous musicians have gone through the struggles poverty brings, which is why many songs about being broke have been written over the years.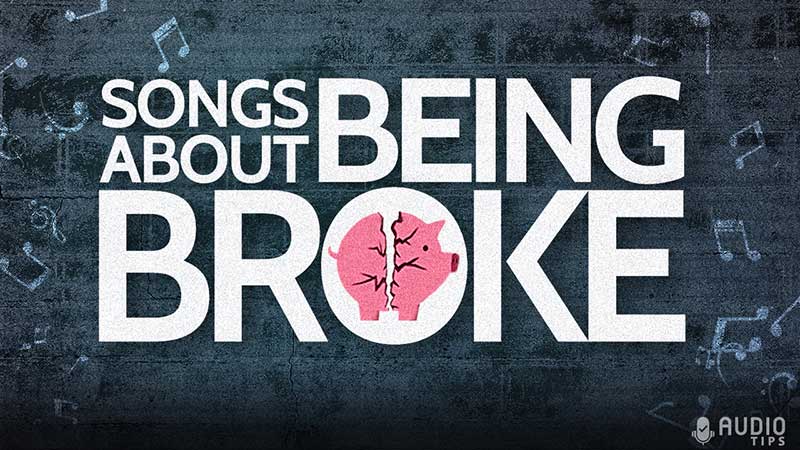 These are often the most emotionally-hitting songs because going through hard times and struggling is something most people can relate to.
1. Livin' on a Prayer by Bon Jovi
| | |
| --- | --- |
| Genre | Rock/Metal |
| Year Released | 1986 |
| Album | Slippery When Wet |
Bon Jovi is known for their upbeat rock and pop songs, and "Livin' On A Prayer" is one of the band's most popular songs ever. The frontman, Jon Bon Jovi, thought the song was bad at the start and didn't want to release it, but when he did, the song went triple-platinum and is currently one of the most-watched YouTube songs with nearly 1 billion views.
The song speaks about his experience working on the docks while his girlfriend was working as a waitress in a diner, which was a typical scenario for New Jersey youth back in the 80s.
The protagonist, Tommy, worked on the docks until the unions went on protest, and he couldn't get paid anymore. The protagonist's girlfriend, Gina, was inspired by Italian actress Gina Lollobrigida who resembled Bon Jovi's girlfriend at the time.
2. I Need a Dollar by Aloe Blacc
| | |
| --- | --- |
| Genre | R&B/Soul |
| Year Released | 2010 |
| Album | Good Things |
Aloe Blacc is known for his soulful voice and story-telling lyrical style. In "I Need a Dollar," he describes the struggles of being completely broke and how he could no longer stand living life without money.
He tells a story about his frustrations with job-hunting and how much a dollar would help him, "Please, Mr. Boss man, I need this job more than you know." The record is his most famous and has accumulated nearly 100 million views on YouTube.
3. Down Below by Roddy Rich
| | |
| --- | --- |
| Genre | Hip Hop |
| Year Released | 2018 |
| Album | Feed The Streets II |
Roddy Ricch topped the hip-hop trending charts over the last few years, and one of his most inspiring pieces is "Down Below," where he story-tells about his hardships when he was living life as a young guy in Compton.
He explains the differences between his old life and his new life, how he couldn't even get a loan, how no girls called him, and life on the streets. He then compares that to his new life after he got famous and how hard he had to work for it. If you like this song, we have a full playlist of songs about money here for you to check out. There are many rags-to-riches stories on the playlist.
4. The Downeaster 'Alexa' by Billy Joel
| | |
| --- | --- |
| Genre | Alternative/Indie |
| Year Released | 1989 |
| Album | Storm Front |
Billy Joel is known as one of the most famous live musicians of the 70s and 80s, but that doesn't mean he didn't go through hard times. During his divorce from his wife Christie, he was forced to sell his boat and house in Martha's Vineyard to pay what he owed.
The song speaks about a fisherman who is down on his luck as a metaphor for his own life. He actually used to own a boat called "Alexa," which he named after his daughter. He didn't pocket any of the profits from the record sale and donated everything to fishermen in New York.
5. The A-Team by Ed Sheeran
| | |
| --- | --- |
| Genre | Alternative/Indie |
| Year Released | 2011 |
| Album | + |
Ed Shareen is, without a doubt, one of the most iconic singers of the 21st century. The "A-Team" record is one of his earliest works when he didn't have a recording or marketing budget.
It seemed fictional as he talks about a prostitute who struggles with drug addiction, but he said that it was based on a real story when he was volunteering at a homeless shelter. He said that he only spent about $200 in total making the song and producing the video and that it ended up selling over 200,000 copies in one week.
6. Last Dollar (Fly Away) by Tim McGraw
| | |
| --- | --- |
| Genre | County |
| Year Released | 2007 |
| Album | Let It Go |
Tim McGraw is a Southern country singer who rose to fame in the late 90s and early 00s. Back then, he was struggling financially, and the song "Last Dollar" speaks about a real story of him losing everything at the casino in Las Vegas and how he felt relieved when he had no money at all.
He was left with only $200, gambled it all the way up to $1000, and then came back down to $20. He tipped the dealer the last money he had and left the building.
His motivation was stated in the chorus, "Cause if I ain't got nothing, I got nothing to hold me back." The record shows how a man can still be upbeat and positive when he's on his last dime.
7. Cost of Livin' by Ronnie Dunn
| | |
| --- | --- |
| Genre | Country |
| Year Released | 2011 |
| Album | Ronnie Dunn |
Ronnie Dunn is a Texas-born country artist who was active since the 80s, but his hardest-hitting songs came out during the last decade.
The song "Cost of Livin'" is emotion-filled and speaks about Americans being hit with hard times after being laid off and applying for new jobs while the cost of living is going up.
The music video is even sadder and takes place in west Tennessee, where a tire manufacturer closed down and laid off 1,900 workers in a small town. He shows the workers in the small town and how they're forced to move out and start new lives.
8. Something In The Way by Nirvana
| | |
| --- | --- |
| Genre | Acoustic Rock |
| Year Released | 1991 |
| Album | Nevermind |
Kurt Kobain wasn't always the rich, depressed rockstar most remember him. Before his music career, he was a rebellious teenager who ran away from home and went homeless for half a year. When he was 16, he lived under a bridge in Seattle and used to catch fish to survive.
You can sense the pain in his voice when he sings, "Underneath the bridge, the tarp has sprung a leak." Kobain chose this as the outro record on the iconic "Nevermind" album that propelled Nirvana to stardom.
9. Hit The Road Jack by Ray Charles
| | |
| --- | --- |
| Genre | Soul |
| Year Released | 1962 |
| Album | Ray Charles Greatest Hits |
Ray Charles was dubbed "The Genius" for contributing the most to the early development of soul music. His hit single "Hit The Road Jack" is recognizable worldwide even 60 years after its release. The woman in the song tells Jack that he should pack his bags and hit the road because he's too broke to give her the lifestyle she wants.
She accuses him of being no good, "You ain't got no money, you just ain't no good," and he responds, "Well, I guess if you say so, I'll have to pack my things and go." He then vows that one day he'll be back on his feet financially and that she'll regret leaving him.
10. Working Class Hero by John Lennon
| | |
| --- | --- |
| Genre | Alternative/Indie |
| Year Released | 1970 |
| Album | John Lennon/Plastic Ono Band |
John Lennon is known as the frontman of the Beatles, but he released some controversial singles on his own. "Working Class Hero" is a song about the struggle of the working classes of the 70s.
In the song, he speaks from the perspective of a working-class child entering school, how he's bullied, how society belittles them, and how they're forced to choose a life path they don't necessarily want.
He got backlash for this song because everyone knew he came from an upper-middle-class family. The song later inspired Green Day to write "21st Century Breakdown," where they make references to a working-class hero.
11. Broke by Lecrae
| | |
| --- | --- |
| Genre | Hip Hop/R&B |
| Year Released | 2017 |
| Album | All Things Work Together |
Lecrae is a Christian rapper known for his religious lyrics. He grew up poor in Texas, and in his "Broke" record, he describes how being broke actually built him to become a man of character and eventually made him rich.
He speaks about the time his family was living on government assistance and how they were saving grease after dinner. He said that if he wasn't broke and never felt the pain of not having money, he wouldn't appreciate his lifestyle after becoming rich and famous.
12. Ain't No Good Life by Lynyrd Skynyrd
| | |
| --- | --- |
| Genre | Rock |
| Year Released | 1997 |
| Album | Street Survivors |
Lynyrd Skynyrd is a Florida-based band that was known in the 60s and 70s for its rebellious working-class attitude and controversial lyrics.
In "Ain't No Good Life," frontman Johnny Van Zant addresses the song to his woman and says that he can't make any more money because all his money was already spent and it all went on rent.
It speaks to his hardships in life when he says, "Just because I'm alive, that don't mean I make a living." This song is a memoir of the tough times he went through before becoming famous.
13. Juicy by Notorious B.I.G.
| | |
| --- | --- |
| Genre | Hip Hop |
| Year Released | 1994 |
| Album | Ready To Die |
Juicy is the most popular song by Notorious B.I.G, regarded by many as the greatest rapper of all time. B.I.G released Juicy as a lead single for his first album, "Ready To Die," and dedicated it to his old teachers and people who betrayed him.
In the song, he speaks about how his life changed from the time he was broke and getting by on the streets of Brooklyn to becoming a world-famous rapper and living a lavish lifestyle.
The lyrics story-tell how he couldn't feed his daughters to suddenly getting rich and spending thousands of dollars on a phone bill. It is one of the most iconic rap songs of all time. The song was a massive hit it even reached rank 27 on the Billboard Hot 100.
14. Nobody Knows When You're Down and Out by Eric Clapton
| | |
| --- | --- |
| Genre | Rock/Blues |
| Year Released | 1977 |
| Album | Slowhand |
Clapton basically revolutionized rock n' roll with his focus on the lead guitar and his playing style. In this record, he speaks about how people can't recognize when you're broke and don't have a dollar.
He also explains how people changed when he became a millionaire and how everyone was trying to get a piece: "Everyone wants to be your friend when you're on top, but when you don't have money, you don't have anyone."
At the end, he says that if you go broke after being successful and end up back on top again, they suddenly want to be your long-lost friends.
15. Dear Landlord by Bob Dylan
| | |
| --- | --- |
| Genre | Blues |
| Year Released | 1967 |
| Album | John Wesley Harding |
Dylan is known by many as the "Shakespeare" of music, having written over 600 songs and sold tens of millions of records. Back in the 60s, when he was starting his music career, he wrote the song "Dear Landlord," in which he claims he, too, has a soul and that he'll give every last penny he has to his landlord.
This song has a double meaning because his landlord at the time was his manager, and some interpret it as a warning to his manager not to underestimate him.
16. Window Shopper by 50 Cent
| | |
| --- | --- |
| Genre | Hip Hop |
| Year Released | 2005 |
| Album | Get Rich Or Die Tryin' |
Window Shopper is a song 50 Cent wrote when he topped the charts in the mid-00s and was the most famous rapper at the time. He starts the song off by saying, "The top feels so much better than the bottom," and talks about how he made it from the poverty-stricken Southside neighborhood in Queens, NY, to Monte Carlo, where the video was shot.
In the music video, he tours the kingdom in a $2 million Maserati and spends ridiculous amounts of money. While the song is braggadocious, it was also featured in the "Get Rich or Die Tryin" movie and served as inspiration for him while he bought his first Mercedes.
17. Busted by Johnny Cash
| | |
| --- | --- |
| Genre | Country |
| Year Released | 1994 |
| Album | Blood, Sweat, and Tears |
Johnny Cash always had a reputation for writing emotionally charged country songs that cover topics like poverty, depression, and politics. In his record "Busted," he speaks to the unfortunate situation of a farmer without any money to pay the bills who had to reach out to his brother for money.
His brother then turned him down by saying his children were ill and there was nothing he could do for him. The lyrics, "I have a big stack of bills that gets bigger every day," explain the dreadful situation many farmers can find themselves in after a bad harvest.
18. Porcelain by Red Hot Chili Peppers
| | |
| --- | --- |
| Genre | Alternative/Indie |
| Year Released | 1999 |
| Album | Californication |
The Red Hot Chili Peppers are known for their versatile music style, mixing everything from hip-hop to rock. The band is also known for its meaningful lyrics.
In the song "Porcelain," lead singer Anthony Kiedis describes a young mother who he met in rehab in Los Angeles back in the 90s when they were writing "Californication."
The protagonist's mother had real problems. Her husband left her, she was broke, and she didn't have any money for her baby. He used the conversations he had with her as inspiration for writing the song.
19. Work For The Working Man by Bon Jovi
| | |
| --- | --- |
| Genre | Rock/Alternative |
| Year Released | 2009 |
| Album | The Circle |
Released in 2009, the song "Work For The Working Man" speaks of the time frontman Jon had to work two jobs just to get by in the 80s prior to his music career. He dedicated this song to the average working man.
The lyrics "Who's gonna work for the working man? Get the hands in the dirt, who's gonna work of the curse" speak to the powerful work ethic of blue-collar Americans.
He also speaks about his ambitions to live a good life and not just to live to die. This song was originally written in the 80s, but it wasn't until decades later that Jon Bon Jovi decided to release it to the public.
20. Looking For A Job by Ewan MacColl
| | |
| --- | --- |
| Genre | Folk |
| Year Released | 1986 |
| Album | Items of News |
The song "Looking For a Job" is not an actual song, but it's a 3-minute rant by UK-based singer Ewan MacColl who was known for his working class and political songs.
In this rant from the 70s, he speaks about how the world changed since World War 2, how the average man lives in poverty, and how popular figures like Charlie Chaplin are "on the side of the bosses." He sings in a bitter and aggressive tone which makes the song stand out.
21. American Dream Plan B by Tom Petty & The Heartbreakers
| | |
| --- | --- |
| Genre | Alternative/Indie |
| Year Released | 2014 |
| Album | Hypnotic Eye |
Tom Petty is a Florida-based singer who rose to fame in the late 70s and produced dozens of hits. The song titled "American Dream Plan B" already speaks about his acceptance of failure.
He speaks about how he's not going to live a good life or even catch up to his parent's standards of living: "Well, my mama's so sad, my dad's so mad, that I ain't gonna have the success they had."
The Heartbreakers were not feeling the lyrics when they released this record but took their shot with it and released it. To their surprise, it turned out to be a hit.
22. Mr Banker by Lynyrd Skynyrd
| | |
| --- | --- |
| Genre | Country/Rock |
| Year Released | 1973 |
| Album | Pronounced 'Lĕh-'nérd 'Skin-'nérd |
"Mr Banker" by southern US rock band Lynyrd Skynyrd is a song about a guitar man who has no money, no house, and only one guitar from the 50s. The protagonist is asking the banker to give him money so he can afford to pay for his father's funeral.
The story is fictional because it wasn't written about Lacy Van Zant, who was still alive at the time it was written. The motivation for writing this song is unknown, but we can still feel the pain in Ronnie's voice when he sings it.
23. Ain't No Fun (Waiting Round To Be A Millionaire) by AC/DC
| | |
| --- | --- |
| Genre | Hard Rock |
| Year Released | 1976 |
| Album | Dirty Deeds Done Dirt Cheap |
During the first decades of the formation of AC/DC, lead singer Bob Scott was struggling financially while traveling with his Australian wife to the UK. He wrote a letter to her asking her for $50 at one point and ended it with, "I'm still waiting to be a millionaire."
This song was inspired by that letter and speaks about his desire to become a millionaire as he was starting his rock career. He speaks about how he's down bad with holes in his shoes, teeth, and socks, and gets no sleep. His wish eventually came true, but he would likely be even richer today if he didn't pass at only 32 years of age.
24. Fortunate Son by Creedence Clearwater Revival
| | |
| --- | --- |
| Genre | Rock |
| Year Released | 1969 |
| Album | Willy and The Poor Boys |
Everyone recognizes the "It Ain't Me" chorus from the Vietnam War movies of the 60s and 70s. But who's behind it, and why does it have meaning? Creedence Clearwater Revival was a Californian band that got famous for producing many best-selling singles.
Their record "Fortunate Son" is basically a protest song written during the war in which they look down on millionaire's sons who were able to dodge the draft while they had to go and fight.
The song was featured in many of the best movies of the 20th century, such as Forest Gump, and remains one of the most iconic tunes of the modern era.
25. Hard Times by AC/DC
| | |
| --- | --- |
| Genre | Rock N' Roll |
| Year Released | 2014 |
| Album | Rock Or Bust |
AC/DC was known for its hard rhythm and energetic songs. The band made many songs about the difficulties of life.
The song "Hard Times" is actually one of their newest records from 2014, and it recalls the 70s and 80s when they were starting out in the music business.
When they first departed on their tours to Europe from Australia, they didn't have a dime to spend. It took years of touring before they became recognizable and internationally famous. This is
one of my personal favorite songs about being broke.
26. Darlington County by Bruce Springsteen
| | |
| --- | --- |
| Genre | Classic Rock |
| Year Released | 1986 |
| Album | Born In The U.S.A. |
Bruce Springsteen is a rockstar with over 20 successful album releases and over six decades in the music industry. One of his ironic songs about being broke is "Darlington County," which refers to an actual country in the state of Virginia.
In the record, he story-tells about driving down with his buddy from New York City down to Virginia looking for work in the countryside and meeting girls on the way. He said that they traveled 800 miles without seeing a cop. He then picks up a girl in the area and leaves Darlington county.
27. Hard Knock Life by Jay-Z
| | |
| --- | --- |
| Genre | Hip Hop |
| Year Released | 1998 |
| Album | Vol 2. Hard Knock Life |
Jay-Z became a billionaire after three decades in the music industry. Before he became internationally famous and wealthy, he was struggling in Marcy Projects, Brooklyn, where he lived the street life to survive.
In his record "Hard Knock Life," he describes the contrast between his old life standing on corners, to his new life, driving some of the hottest cars New York has ever seen. The song was titled "Ghetto Anthem." Interestingly enough, he became even more successful two decades after this song was released.
28. Mockingbird by Eminem
| | |
| --- | --- |
| Genre | Hip Hop |
| Year Released | 2004 |
| Album | Encore |
Eminem is the best-selling hip-hop star of all time, but his life wasn't all that glamorous when he was living in a trailer park in Detroit. He actually had his first daughter before he released his second album with Dr. Dre and his career only took off after he was 28.
This is a song where Eminem really opens up about his past failures and recalls a night on Christmas when he spent crying after his wife bought presents, wrapped them, and told his daughter that they came from him. But he knew that he couldn't afford those presents and that made him feel like a bum.
The rest of the song is dedicated to his experience as a superstar, and he apologizes for not giving them sufficient attention but that his motivations are for his children to have everything he wasn't able to provide them in the past. This is one of Eminem's most famous songs, and it made it all the way to rank 11 on the Billboard Hot 100. If you like this song, you'll most likely like our article on songs about staying together through hard times.
29. My Job by Cam'Ron
| | |
| --- | --- |
| Genre | Hip Hop |
| Year Released | 2009 |
| Album | Crime Pays |
Cam'Ron is a Harlem-based rapper who was known for his story-telling singles. The record "My Job" is one of his most lyrically aggressive, where he speaks about his experience working a 9-5 job and how much he hates it.
He starts off the record by saying, "I hate my boss," and then goes on to describe an average day in the life of a working man.
He complains that the working break is only half an hour and that he's making less than he deserves. In the chorus, he speaks about his faith in God but also confesses that he feels like he was born to lose.
30. Down Payment Blues by AC/DC
| | |
| --- | --- |
| Genre | Hard Rock |
| Year Released | 1978 |
| Album | Powerage |
Down Payment Blues is an AC/DC record made at the very start of their career in the 70s when the band was just taking off, and their songs were more relatable to the average person. In the song, they talk about a guy who got a job and bought a Cadillac but still can't afford the gasoline.
The lyrics "I got holes in my shoes, and my rent is overdue" speak about the kind of poverty millions experience worldwide. The song also speaks about his experience being on social security and hiding from the rent man, which happened to him while he was living in Sydney.
31. For the First Time by The Script
| | |
| --- | --- |
| Genre | Pop |
| Year Released | 2010 |
| Album | Science & Faith |
The Script is an Irish band that really took off in the late 00s, and they had their first tours after the economic recession of 2008. Once they got back home, they realized that people were losing their jobs and life wasn't nearly as glorious as their life on tour.
They wrote the song "For The First Time" to give people hope about getting a new job during those hard times. They also talk about saving money with things like drinking cheap wine and saving on food.
32. How Can a Poor Man Stand Such Times and Live by Bruce Springsteen
| | |
| --- | --- |
| Genre | Pop/Rock/Country |
| Year Released | 2006 |
| Album | We Shall Overcome |
While the song's name is a mouthful, this song has resonated for nearly 100 years as it was first introduced in 1929 during the Great Depression when the stock market crashed and millions of Americans lost their jobs and life savings.
Bruce Springsteen took inspiration from that song and released a version in 2006, prior to the economic crisis. He talks about how groceries were cheap back in the old days and how everything is getting unaffordable. "When we pay our grocery bill, we feel like making our will."
33. Mr. Wendal by Arrested Development
| | |
| --- | --- |
| Genre | R&B/Soul |
| Year Released | 1992 |
| Album | 3 Years, 5 Months and 2 Days in the Life Of… |
Arrested Development is one of the OG hip-hop groups that came out of Atlanta in the late 80s. The addiction and homelessness issues were already present in communities there, and the song "Mr. Wendal" speaks of a homeless man who bore the name and who was asking for a few dollars to eat lunch, and in exchange, he sang.
The lead rapper, Speech, said that Mr. Wendal wasn't a real person but that the song was based on his experiences meeting homeless people in Atlanta back in the 80s. Many of them didn't have drug addictions, but they weren't satisfied with the way society was going, so they decided to go a different route.
34. Easy Money by Billy Joel
| | |
| --- | --- |
| Genre | Soul |
| Year Released | 1983 |
| Album | An Innocent Man |
Billy Joel is known for his pop ballads that made him famous in the 80s. One of the criticisms he received, even back in the 80s, was that his songs lacked emotional depth and his songs were too slow for rock.
One song that might disprove this is his song "Easy Money," where he talks about being a down-and-out man on the streets who puts his last money in the casino and tries to make it big, "I'll either come back a bum or a king." This song is based on a personal story since he lost his life savings gambling and vowed to never enter a casino again.
35. Free Money by Patti Smith
| | |
| --- | --- |
| Genre | Alternative/Indie |
| Year Released | 1975 |
| Album | Live At The Bottom Line, New York |
Patti Smith was known as one of NYC's earliest female punk-rock celebrities. In "Free Money," she talks about a woman imagining what she would do if she won the lottery and about the struggles of poverty.
The song was inspired by her mother, who was struggling to pay the bills when they were children, and her siblings all got sick at the same time. Her mom used to talk about how she'd buy private jets, mansions by the sea, and other luxurious things if she won the lottery, but she never actually played the lottery.
36. Dead End Street by The Kinks
| | |
| --- | --- |
| Genre | Rock |
| Year Released | 1996 |
| Album | Face To Face |
For those of us who enjoy really vintage rock from the 60s with old soulful lyrics, few bands can compete with The Kinks. In their record "Dead End Street," they speak about the dreadful existence of being poor in London and lacking money to pay rent. It is a reference to the lifestyle of the lower classes in Britain at the time, who struggled with unemployment.
The name "Dead End Street" is a reference to Carnaby Street, a luxurious street in the Soho neighborhood of London. In one interview, the Kinks recalled how everyone seemed rich and satisfied in that area, but that it was all a camouflage and people were really struggling.
37. Luxury by The Rolling Stones
| | |
| --- | --- |
| Genre | Rock |
| Year Released | 1974 |
| Album | It's Only Rock N' Roll |
Despite the Rolling Stones' popularity, their song "Luxury" is one of their least well-known. It is said it was reggae influenced, but the lyrics speak of a Texan working in the oil industry and trying to keep his family living in luxury.
They say, "Make a million for the Texans and twenty dollars for me." While this is an exaggeration, it speaks about the disparity between the average working man and the CEO at the top of the food chain. The song is one of the most relaxed songs the band released in the 70s.
38. Hard Times in New York by Bob Dylan
| | |
| --- | --- |
| Genre | Folk |
| Year Released | 1961 |
| Album | The Bootleg Series (Rare & Unreleased) |
Bob Dylan was relevant for decades, but his career really started in the early 60s when he first moved to New York City and landed a record deal. In 1961, he met Woodie Guthrie, who helped him sign with a label and record his first songs professionally. This propelled Bob Dylan to stardom.
In the record "Hard Times In New York," he speaks about how people are mean to him, how difficult it is to live there, and how much he wanted to leave.
He wrote, "I'll take the smog in California, and the dust in the Oklahoma plants, and the caves of the Rocky Mountain mines. It's all cleaner than the New York kind." While this might not reflect reality, it does speak to some of the hardships he went through on the gritty New York streets at the time.
39. Cracks by The View
| | |
| --- | --- |
| Genre | Alternative/Indie |
| Year Released | 2015 |
| Album | Ropewalk |
The View is a Scottish band that gained recognition in the late 00s before they went on separate paths in 2017. In the song "Cracks," they describe how "the blood runs red" and how people see the cracks in their town, which is a metaphor for living in poverty.
In an interview, the lead vocalist Kyle Falconer said that this song was dedicated to people in Scotland who saw how they were getting played by the government and still continued with their lives.
40. Can You Spare a Dime by Bing Crosby
| | |
| --- | --- |
| Genre | Traditional Pop |
| Year Released | 1932 |
| Album | Single |
Bing Crosby is dubbed "the first multimedia star" by many as he had an active career on TV and radio since the 20s. During the Great Depression, his record "Brother Can You Spare a Dime" became one of the most recognizable of the era and helped millions of Americans get through tough times.
It tells a simple story of a blue-collar worker who tries hard at his job and ends up losing it. The song starts with the famous lyrics, "Once I built a railroad, now it's done. Brother, can you spare a dime?". The song was actually the first protest song ever recorded.
41. Inner City Blues (Make Me Wanna Holler) by Marvin Gaye
| | |
| --- | --- |
| Genre | R&B/Soul |
| Year Released | 1971 |
| Album | What's Going On |
Marvin Gaye was known as the creator of the Motown sound of the 60s. As an African-American singer, he experienced first-hand the effects of the drug epidemic of the 70s when he moved from Washington, DC, to Detroit.
The song "Inner City Blues" became an iconic song about the struggles and desperation that people feel living in the inner city. It is also a partial protest song against the Vietnam War for recruiting young, poor children to the conflict zone at the time.
42. I'm A Loser by UFO
| | |
| --- | --- |
| Genre | Rock |
| Year Released | 1976 |
| Album | No Heavy Petting |
UFO is a band formed in the 60s that became one of the protagonists of British heavy metal. Their single "I'm a loser" takes a self-criticizing position and talks about the hardship of homelessness and being broke on the streets of Britain.
The frontman, Phil Mogg, refers to Euston Station, which is a metro station with a bad reputation in London for its homeless situation. He speaks about spending cold nights in the area and how he was looking for a couch to sleep over when he went through the experience of homelessness.
43. Black Lung Heartache by Joe Bonamassa
| | |
| --- | --- |
| Genre | Blues |
| Year Released | 2011 |
| Album | Dust Bowl |
Joe Bonamassa might have appeared in every guitar magazine that exists, but what about his songwriting and the meaning behind his lyrics?
One of his saddest and most inspirational songs is "Black Lung Heartache" from 2011, which he dedicated to the hard-working coal miners of West Virginia: "Well, I'm a man of the mountain, I'm just made of dirt."
The song is about the option these men are given to either work in the mines that will eventually kill them or go broke and not have enough to feed their families. It depicts the harsh reality of life in the Appalachians and how people have no choice but to put themselves in harm's way to survive.
44. Cumberland Gap by Jason Isbell
| | |
| --- | --- |
| Genre | Alternative/Indie |
| Year Released | 2017 |
| Album | The Nashville Sound |
Jason Isbell started his solo guitar career in the 90s but has accumulated 4 Grammys since. His lyrics tend to have deep meaning and speak about the harsh realities of life. The "Cumberland Gap" is a real place where the states Virginia, Tennessee, and Kentucky meet.
The Cumberland Gap is a heavy industrial area with a deep-rooted blue-collar tradition. In this song, he speaks about the children of that area and how they feel about their parents slaving away at the mines, "Maybe the Cumberland Gap just swallows you whole."
45. Another Day in Paradise by Phil Collins
| | |
| --- | --- |
| Genre | Alternative |
| Year Released | 1989 |
| Album | …But Seriously |
Phil Collins is one of the most distinguished singers of the 20th century, and many of us can recognize his hit record "Another Day in Paradise" without knowing it's about the homeless. Phil personally witnessed the homeless problem in London, and at the time of writing the song, he went out and saw a woman begging with two children.
He gave her some money and walked straight past. This inspired the lyrics, "He can see she's been crying. She's got blisters on the soles of her feet. She can't walk, but she's trying". The song has the typical 80s sound and has now accumulated nearly 500 million views on YouTube.
46. Can't Be Broke by Rick Ross
| | |
| --- | --- |
| Genre | Hip Hop |
| Year Released | 2021 |
| Album | Richer Than I Have Ever Been |
Rick Ross was always known for his inspirational lyrics and wealth-driven mindset. When he started his rap career in Carol City, he was broke and trying to claw his way out of poverty. The "Can't Be Broke" record is one of his latest records depicting his fear of going broke again.
He claims he's afraid to sit around and do nothing because he'll just end up broke again and that he doesn't want to live life average. He also talks about his side hustles and how he'll never go broke again now that he knows what it takes to be rich. If you like this song, definitely check out our playlist of songs about hustling. There are many songs about doing whatever it takes to get to the top and beat poverty.
47. Everything She Wants by Wham!
| | |
| --- | --- |
| Genre | R&B/Soul |
| Year Released | 1984 |
| Album | Make It Big |
Wham! produced some of the best pop beats of the 80s. The record "Everything She Wants" is about a hard man being overworked to provide for his wife, who just had a baby.
The lyrics, "But one step further and my back will break," show the desperation that many men feel when they're doing their best to provide.
During the studio session, the band spoke about how their friends would have a child and then feel trapped in the situation with no way out. This meaningful message is hidden in the entertaining pop beat.
48. Breadline by Megadeth
| | |
| --- | --- |
| Genre | Thrash Metal |
| Year Released | 1999 |
| Album | Risk |
Megadeth was one of the earliest thrash metal bands in the US. Their songs covered dark subjects like war, poverty, death, and similar. In "Breadline," they speak about addiction and homelessness in America.
The record starts with the lyrics, "Ain't got no job, ain't got no smoke, ain't got a car, his life's a joke." The inspiration for this song is unknown, but the character apparently used to have his life together until he fell victim to drug addiction and ended up living on the streets. Megadeth hasn't revealed who inspired this record.
49. Broke by Samm Henshaw
| | |
| --- | --- |
| Genre | R&B |
| Year Released | 2018 |
| Album | Broke |
Samm Henshaw is a British soul singer who recently gained recognition for his creative music videos. In the music video "Broke," he sits around a messy apartment after being fired from his job at Five Guys.
He addresses the song to his girlfriend, who left him by saying, "Maybe she's got a point; who gets the sack from Five Guys?". In the song, he vows to stop procrastinating and asks her if she would still love him if he wasn't broke and got a job again.
50. Do They Know It's Christmas? by Band Aid
| | |
| --- | --- |
| Genre | Alternative/Indie |
| Year Released | 1984 |
| Album | Do They Know It's Christmas? |
The group "Band-Aid" was a charity group of artists from the UK and Ireland that made songs raising awareness about global poverty. This song doesn't just focus on one protagonist but on how an entire continent can experience suffering.
As inspiration for the name "Do They Know It's Christmas," the artists said, "In a country like England, we know it's Christmas when it snows, and we all get presents, but in Africa, it's usually warm on December 25th, and they may not even know it's Christmas". It became a recognizable tune since it was released in the 80s.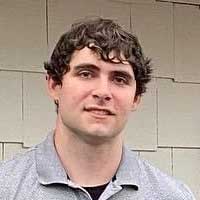 Hi, my name is Kevin and I'm from Butler, Pennsylvania. I've been obsessed with music and audio gear for as long as I can remember. I started this website to help people find professional advice related to a wide range of audio topics. We have a number of Audio Engineers on our team who have been designing and fixing audio gear for decades.