For many of us, coffee is essential to get us through a long day of work. It also helps us to feel more energized during the day. Since coffee is such a powerful drink, many songs about coffee have been written over the years.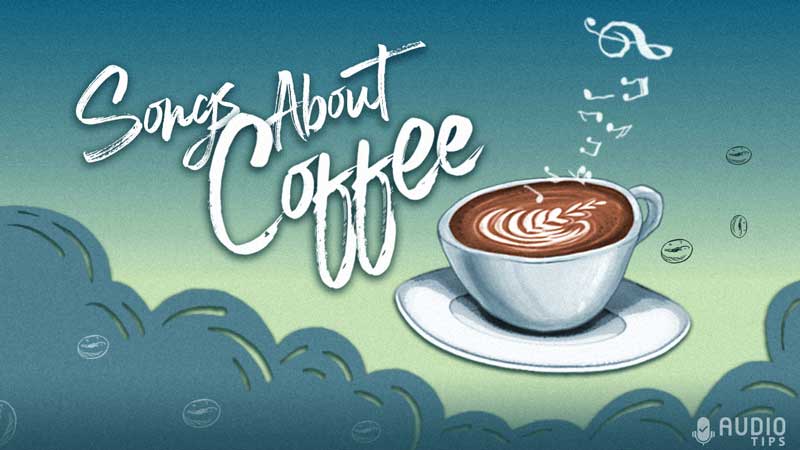 There's no shortage of songs on the topic, so we picked out our favorites from across all genres of music and shared them on the list below.
1. Java Jive by The Ink Spots
| | |
| --- | --- |
| Genre | Jazz, R&B |
| Year Released | 1946 |
| Album | Ink Spots |
This tune is a true anthem to coffee (and tea, but mostly coffee) and became one of the Ink Spots' biggest hits that really embodied the spirit of 1940s Harlem with its jive talk lyrics, bassy notes, and silky vocals.
Java Jive is just one of the Ink Spots' many hits from their heyday in the 40s, including "Into Each Life Some Rain Must Fall," "I Don't Want to Set the World on Fire," and "I'm Making Believe (featuring the great Ella Fitzgerald).
Their music has been used in many films, TV shows, and even video games, most notably in the Fallout franchise.
2. The Coffee Song by Frank Sinatra
| | |
| --- | --- |
| Genre | Jazz |
| Year Released | 1946 |
| Album | The Coffee Song (LP) |
We can't talk about jazz without mentioning Ol' Blue Eyes. And we can't talk about coffee without him either.
This java-themed track is a witty ode to Brazil, the world's largest producer of coffee, which supplies no less than a third of the world's supply. With its upbeat, lively sound, we think it's only fitting to dance to it while sipping on your cuppa.
First recorded in 1946 and re-released in 1961 on Frank's album Ring-a-Ding-Ding!, this song has been covered by some of the greatest performers out there, including Louis Prima, the Andrews Sisters, and even the Muppets.
3. 9 to 5 by Dolly Parton
| | |
| --- | --- |
| Year Released | 9 to 5 and Odd Jobs |
| Album | 1980 |
| Genre | Country Pop |
Not many artists have such an iconic status as Dolly Parton does in the US. The tune "9 to 5" appeared on the soundtrack for the movie of the same name and on Parton's album "9 to 5 and Odd Jobs". The famous singer-songwriter also received an Academy Award for the song and two Grammy Awards, one for Best Country Song and one for Best Country Vocal Performance.
Over time, the song basically became the unofficial anthem of all office workers in America. It is ranked number 78 on the American Film Institute's 100 Years, 100 Songs list. The lyric "Pour myself a cup of ambition" represents both coffee and the drive to fight for your rights in the workplace.
4. Black Coffee by Sarah Vaughan
| | |
| --- | --- |
| Genre | Jazz, blues |
| Year Released | 1949 |
| Album | After Hours |
Black Coffee is one of Sarah Vaughan's biggest hits, which topped the charts in 1949. This moody lament over a missing lover shines a less common light on our favorite drink: it comforts us during times of loneliness and heartbreak. Black Coffee almost sounds like the wisps of steam rising from the cup (and of a lit cigarette sitting in the ashtray), so it's the perfect accompaniment to an evening.
If this version isn't for you, don't worry. There are more than 200 covers you can give a try, including those by Ella Fitzgerald, Bobby Darin, Petula Clark, Sinéad O'Connor, and Nana Mouskouri.
5. Coffee Blues by Mississippi John Hurt
| | |
| --- | --- |
| Genre | Country blues |
| Year Released | 1963 |
| Album | Avalon Blues |
This song really gets you to sit down and listen. Mississippi John Hurt starts out with a charming spoken introduction to an ode to his woman who moves away and whose "coffee" he just can't live without. We'll let you decipher what "coffee" might really mean, but let's just say it's not exactly what it, "says on the can."
Hurt's fast fingerpicking became his signature playing style. His music was instrumental to the American Folk Music Revival alongside some great names, such as Billie Holiday, Ma Rainey, and Robert Johnson.
6. (Coffee's for Closers) by The Fall Out Boy
| | |
| --- | --- |
| Year Released | 2008 |
| Album | Folie à Deux |
| Genre | Pop Rock, Pop Punk |
As described by Patrick Stump, the band's singer, the song sings about becoming disillusioned by pop culture, especially after the '90s, when things really had the potential to change but never really did. It's also about how we turn inwards as a result and focus just on our own needs instead of looking to help each other out.
The song's title references the movie "Glengarry Glen Ross," in which only those workers who have closed a sale get to drink coffee.
7. Cigarettes and Coffee by Otis Redding
| | |
| --- | --- |
| Genre | Soul |
| Year Released | 1966 |
| Album | The Soul Album |
In the wee hours of the morning, what's nicer than sitting with your baby over cigarettes and coffee? Not much else, the King of Soul believes.
This smoky tune is a real diner-after-hours kind of song, and it shows off Redding's strong, soulful vocal range. It also features the classic pairing of coffee and cigarettes, so it's a must for this list.
By his iconic song Sittin' On The Dock of the Bay, casual listeners might know Otis. The song was recorded just three days before his death in a plane crash in 1967. It was released a year later, becoming the first-ever posthumous single to top the charts in the US.
8. Coffee Shop by Red Hot Chili Peppers
| | |
| --- | --- |
| Year Released | 1996 |
| Album | One Hot Minute |
| Genre | Funk Metal, Alternative Rock |
Although "Coffee Shop" will not make most of the Red Hot Chili Peppers's greatest hits compilations, it's still pretty interesting both musically and lyrically. It's a lean piece of funk rock, but what really sets it apart is the line, "Meet me at the coffee shop, we can dance like Iggy Pop." While that might have been business as usual in Los Angeles in the '90s, try doing that in 2022 at your local Starbucks!
It would be the band's next album, "Californication," that would catapult them back into them back in the commercial and critical spotlight, with hits such as the title track, "Scar Tissue," and "Otherside."
9. The Coffee Song by Cream
| | |
| --- | --- |
| Genre | Rock |
| Year Released | 1966 |
| Album | Fresh Cream |
We think this one wins solely for combining the band name and song title. But seriously, this smooth 60s jam is an often overlooked tune by the one and only Cream, known for their biggest hit Sunshine of Your Love.
It's interesting that Cream didn't want The Coffee Song to appear at all on Fresh Cream, their debut album. It was included in a CD release in the US in the 1980s but removed permanently in the 1990s. A mono version of the song, which included the track Wrapping Paper, was issued, but we think it's a shame not to mention it since it works so well here. Any coffee lover is sure to add this to their morning playlist.
10. One More Cup of Coffee by Bob Dylan
| | |
| --- | --- |
| Genre | Folk rock |
| Year Released | 1976 |
| Album | Desire |
When we talk about songwriting, we can't forget the brilliant modern poet Bob Dylan. This dreamy, poetic track takes us to the folky side of the 70s sonic palette and makes for a lovely tune to start your day.
Written after attending a gypsy celebration on a trip to France, the song tells us the story of a man confessing his love to a gypsy woman before he goes to the "valley below." Like with Black Coffee, a sense of mystery accompanies this song, but it offers it in a different flavor: a more cryptic, poetic one.
Listeners who aren't fans might prefer the White Stripes' garage bluesy cover of the song.
11. Coffee Homeground by Kate Bush
| | |
| --- | --- |
| Genre | Art pop, baroque pop |
| Year Released | 1978 |
| Album | Lionheart |
Time to have a peek at the artsy, theatrical, experimental side of the 70s. And who better to take us there than the Queen of Art Pop herself?
Reminiscent of old-fashioned 1920s German cabarets, Coffee Homeground was inspired by a "nutty" cab driver Kate Bush once met in the US, who was convinced he was poisoned (maybe he just had a cup too many?). There aren't many songs out there with coffee in their lyrics that refer to its adverse effects, but it's good to remember not to have too much of a good thing.
Lionheart is one of Kate's most overlooked albums, and many fans will say it contains some of her most underrated songs. We think it's a unique and distinctive set of tracks showing Kate's incredible vocal range and theatrical style.
12. Coffee Club by Spandau Ballet
| | |
| --- | --- |
| Genre | New wave |
| Year Released | 1982 |
| Album | Diamond |
Coffee club? Sign me up.
Spandau Ballet is one of those bands you either listen to on repeat or skip entirely. It could be the eclectic, distorted mix of funk, disco, and new wave, but this song is sure to jolt you awake in the morning and either break into dance or break the speaker.
Most people usually know the band from their massively successful 1983 album and namesake song, True, which offers a more tender, soulful side of Spandau Ballet. But their musical journey was long and varied, spanning electropop, synthpop, and even blue-eyed soul, which makes their discography worth exploring.
13. Black Coffee by Black Flag
| | |
| --- | --- |
| Genre | Hardcore punk |
| Year Released | 1984 |
| Album | Slip It In |
Nope, this isn't a cover of the classic jazzy track. This song is in punk territory.
Black Flag's Black Coffee opens with a blast. The song is an angry, raunchy chant about jealousy and paranoia. Though not specifically about coffee, it uses the drink more as a metaphor for people's bad choices that lead to self-destruction and crumbling relationships. But besides that, we think it makes a great song for the road.
Its intensity and progressiveness can be seen through the entire album Slip It In, which many fans deem a masterpiece in the genre of hardcore punk and independent music in general.
14. Everybody Here Wants You by Jeff Buckley
| | |
| --- | --- |
| Genre | Rock, soul |
| Year Released | 1998 |
| Album | Sketches for My Sweetheart the Drunk |
The 90s brought about an explosion of creativity with so many exciting new genres co-existing that you could always find something just to your taste.
But some artists transcended genre and were adored by music lovers of all generations. Jeff Buckley was one of them.
The coffee shops of New York were the backdrop to his soaring musical career (there's even an entire album of songs from his performance in a small Irish café in Manhattan, Live at Sin-é). So it's no surprise coffee gets quite a few sentimental mentions in his songs, Everybody Here Wants You being one of them.
15. Cupajoe by Anthrax
| | |
| --- | --- |
| Genre | Thrash metal |
| Year Released | 1998 |
| Album | Volume 8: The Threat Is Real |
Well, not much to say about this song except that it perfectly sums up that feeling of pure, unbridled rage a coffee fiend might get after going a little too long without their fix.
The song is a humorous interlude in an aggressive-sounding album, which critics didn't receive well. Frontman Scott Ian said in his autobiography I'm the Man: The Story of that Guy from Anthrax that he was still proud of the work that went into the album and of the band's resistance to be part of the then emerging nu-metal scene. Overall, this is easily one of the best songs about coffee ever.
16. Coffee & TV by Blur
| | |
| --- | --- |
| Genre | Alternative rock |
| Year Released | 1999 |
| Album | Beautiful Garbage |
Mixing an upbeat, distorted melody with subdued, melancholy lyrics, Coffee & TV is an easy tune and instant hit by one of Britain's finest alternative rock bands.
Its video, a milk carton searching for the missing person whose face is printed on its own packaging, is one of the most recognizable of the era and boasts several awards from NME, VH1, and even Channel 4.
The song is meant to be symbolic as well. The song was written after the band's lead guitarist, Graham Coxon, gave up alcohol and explored his difficulties in dealing with the sober world. What a great example of coffee making the world a better place.
17. Cup of Coffee by Garbage
| | |
| --- | --- |
| Genre | Alternative rock |
| Year Released | 2001 |
| Album | Beautiful Garbage |
Considered by their fanbase as one of Garbage's saddest songs, Cup of Coffee is a song about heartbreak, obsession, depression, and eventually, recovery. The band embodies the angsty spirit of the 00s with subdued lyrics and an experimental theremin-laced melody. Coffee plays a symbolic role as it leads us into lead vocalist Shirley Manson's emotional spiral but also brings us out of it, empowers us, and finally, frees us.
Though the album Beautiful Garbage had a slow start when it was released, it eventually topped album charts worldwide and was even named one of the Top 10 Albums of the Year by Rolling Stone.
18. Taylor, the Latte Boy by Susan Egan
| | |
| --- | --- |
| Genre | Pop, folk |
| Year Released | 2004 |
| Album | Coffee House |
The Tony-award-winning Broadway star, Susan Egan, known to some as Belle from Beauty and the Beast or the voice of Megara from Disney's Hercules, took her voice from theatre to studio and recorded an entire album dedicated to laid-back, acoustic pop songs and show tunes you'd easily hear in coffee houses.
And Taylor, the Latte Boy fits so well in that selection. It's a song written by musical theatre aficionados Marcy Heisler and Zina Goldrich, based on their real-life encounter with a cute barista in Starbucks.
We'd be remiss not to mention the great Kristin Chenoweth's version on her album As I Am. But we'll admit Susan's album tipped the scales in its favor because of its name.
19. Coffee & Cigarettes by Jimmy Eat World
| | |
| --- | --- |
| Genre | Pop punk, emo |
| Year Released | 2010 |
| Album | Invented |
Coffee & Cigarettes comes off Jimmy Eat World's seventh album, Invented, which came up to no. 11 on the Billboard 200 during its opening week in September 2010. The song stands out in the album as it starts with a fuzzy, shoegaze-like blast and heartfelt lyrics about growing up, moving from your hometown, and reminiscing about an old love. There's a lot packed in, but the lyrics really say it best: "Coffee and cigarettes, as simple as it gets."
Most might know Jimmy Eat World by their feel-good hit The Middle off their breakthrough 2001 album Bleed American. The band would continue to provide excellence in the pop-punk genre for the next decade.
20. Cold Coffee by Ed Sheeran
| | |
| --- | --- |
| Genre | Pop, soul |
| Year Released | 2010 |
| Album | Songs I Wrote with Amy |
After a wild night, you wake up next to the girl you love and love her hard. But there's a bitterness about her, like cold coffee. You'd do anything for her, but you're not sure if it's good enough to have her stay.
Ed Sheeran goes deep with this bittersweet acoustic track about infatuation and mixed vibes. And we're here for it.
Before his debut album + came out in 2011, Ed Sheeran built his musical style through independently released extended plays, like Songs I Wrote with Amy. He co-wrote all of its songs with singer-songwriter and friend Amy Wadge, who also collaborated with him on some of his biggest hits, like Thinking Out Loud.
21. Coffee by Sylvan Esso
| | |
| --- | --- |
| Genre | Electropop, indie pop |
| Year Released | 2010 |
| Album | Sylvan Esso |
The electropop duo established their place in the music scene with their debut single, Coffee, which was later included in their eponymous studio album. The chill but danceable track opens with a wobbly synth riff and talks "about falling in love for the second time," as singer Amelia Meath said in a 2015 interview for the podcast Song Exploder (highly recommended!).
Coffee is combined with sentimental images of dancing, cold winters, hot summers, and even a reference to the 1996 song My Baby Does the Hanky Panky by Tommy James & the Shondells to tell a story of accepting the bittersweet reality of love, how it passes, but never truly leaves us.
Fun fact: the jingles were done using a children's toy xylophone!
22. Death Bed (Coffee For Your Head) by Powfu (ft. beebadoobee)
| | |
| --- | --- |
| Genre | Lo-fi hip hop, emo rap |
| Year Released | 2020 |
| Album | poems of the past |
This genre-bending hit was Powfu's breakthrough in early 2020 when it went viral on TikTok.
The song features subdued, lonesome lyrics in which the dying narrator says goodbye to his girlfriend. The sample from the song Coffee by singer-songwriter beebadoobee softens the blow and turns the song into a pensive but cozy-sounding lament.
The sampled song was beebadoobee's debut single, released in 2017. In a 2020 interview with The Basement, she mentioned she did not expect to receive so much attention for her first-ever song and not for her other songs. Eventually, she "grew into it and accepted that's just how life works."
23. COFFEE by Kelly Rowland
| | |
| --- | --- |
| Genre | R&B, soul |
| Year Released | 2020 |
| Album | TBA |
We don't know about you, but we think his midtempo "bedroom banger," as described by Rap-Up magazine, is a must for this list.
The song makes it pretty clear what it's about from the very first line: "Coffee and sex in the morning."
But it's in combination with the tropical-themed video, which was filmed right before many problems hit the world, that we really get what R&B sweetheart Kelly Rowland wanted to convey with this song: embracing your individuality, sexuality, and imperfections. As the world gradually recovers from the emotional baggage left over from the pandemic, we can all start living by that motto again. And maybe a cup of joe can help us on the way.
24. Coffee Mug by Descendents
| | |
| --- | --- |
| Year Released | 1996 |
| Album | Everything Sucks |
| Genre | Punk, Punk Rock, Hardcore Punk |
Not all addictions are illegal, and "Coffee Mug" by the Descendents paints a pretty clear picture of what it's like to be addicted to coffee. Barely over half a minute long, the song is absolute fury fueled by caffeine. The band even used a special "Bonus Cup" method to write the songs. Basically, they just mixed one-third of a cup of instant coffee with hot water and five spoonfuls of sugar. Then they started to play 10-second songs, which resulted in "Coffee Mug."
There is nothing unusual about a hardcore punk song 35 seconds long, but the band's approach to writing it is quite similar to method actors.
25. Black Coffee by Rival Sons
| | |
| --- | --- |
| Year Released | 2016 |
| Album | Hollow Bones |
| Genre | Hard Rock, Blues Rock |
There is no shortage of "Black Coffee" covers out there, but here we have a cover of a cover. The song was originally written by Ike and Tina Turner in 1972, after which it was covered by Humble Pie in 1973. Rival Sons used that song as a basis for their own take on the classic. The song's most powerful line is "coffee as ethnicity," which is a metaphor for black pride.
The tune has also been covered by Joe Bonamassa and Beth Hart, which rocks just as hard as the Rival Sons' version of the song.
Conclusion:
As you can see, coffee is much more than a beverage that helps us get through the day. It's fascinating enough to have artists singing about it, and there are just as many tunes about it as there are different coffee varieties and ways to prepare it. We hope you have liked the songs on our list and that you will listen to them while you are enjoying your favorite cup of coffee.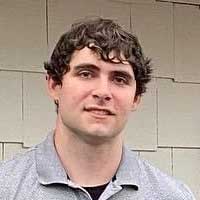 Hi, my name is Kevin and I'm from Butler, Pennsylvania. I've been obsessed with music and audio gear for as long as I can remember. I started this website to help people find professional advice related to a wide range of audio topics. We have a number of Audio Engineers on our team who have been designing and fixing audio gear for decades.