Emotions can be hardest to express through words. Therefore, music is often used to convey difficult and complex emotions when they become too overwhelming.
In this list of songs about emotions, the composers and artists find a way to use music and lyrics to explore deep and expressive emotional states.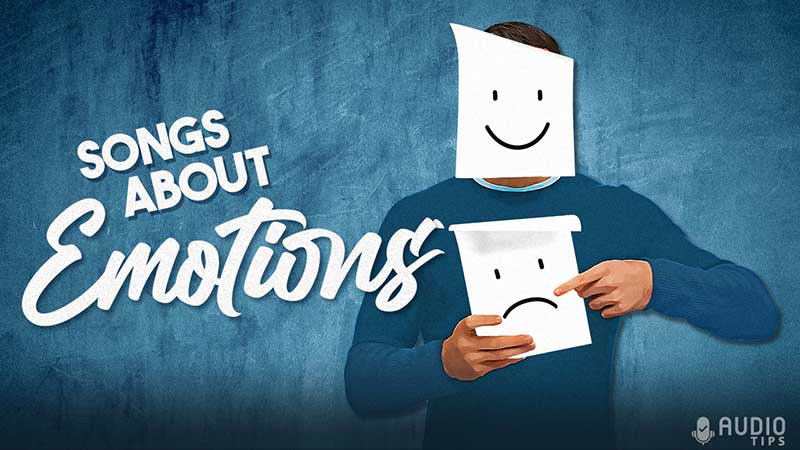 The songs below display a variety of emotions such as joy, depression, excitement, anger, heartbreak, and relief. Simply scroll through this list and find some songs that resonate with you.
1. Emotions by Mariah Carey
| | |
| --- | --- |
| Genre | Pop, R&B |
| Year Released | 1991 |
| Album | Emotions |
This Grammy Award-winning song for Best Female Pop Vocal Performance by Mariah Carey will have you feeling all of the emotions. "Emotions" is off the album of the same name and is best known to showcase Carey's whistle tones.
This song is a great example of how music helps convey emotions when the lyrics are not enough. By using whistle tones, the artist is creating a connection to the feelings being described, using an overwhelming sound that is almost like a giddy scream. Let alone, the whistle tone is also a hurdle of vocal gymnastics and a very difficult sound for most vocalists to produce without damaging their vocal cords.
2. Emotions by Destiny's Child
| | |
| --- | --- |
| Genre | Pop, R&B, |
| Year Released | 2002 |
| Album | This Is the Remix |
The use of triple harmony in "Emotions" by Destiny's Child helps raise the stakes for the listener, making this one of the most emotional songs on this list. The song is about being caught up in your own emotions when you realize your love has left you.
This song is extremely relatable, as grief is always a bit overwhelming. Whether the situation resolves around a sudden death or a breakup, the feeling of being overwhelmed is hard to put into words and is paralyzing to the person experiencing it, making it difficult to make decisions on the next step moving forward.
3. How to Save a Life by The Fray
| | |
| --- | --- |
| Genre | Alternative |
| Year Released | 2005 |
| Album | How to Save a Life |
One of the most difficult emotions humans can experience is that of regret. What did I do wrong? How could I have prevented what happened? "How to Save a Life" by The Fray explores these questions and this theme of regret.
The song can be up to interpretation, which is one of the reasons why the song is so relatable to listeners and makes you want to listen to it on repeat, however painful its lyrics are. The song begins with the singer trying to confront someone who seems lost. As the song continues, the story turns inward to the singer, where he starts remembering the times he could have reached out to help someone who was struggling. The deep and powerful themes in this song make it one of the most emotional songs on this list.
4. Happy by Pharrell
| | |
| --- | --- |
| Genre | Pop, Soul |
| Year Released | 2013 |
| Album | Happy |
Songs about emotions don't always have to be about overwhelming sadness. Pharrell William's "Happy" has a simple message for its listeners. The song is all about celebrating happiness and spreading it to others. When problems knock on your door, know that you are strong enough to lead with positivity.
The song was so successful in its mission of sharing positivity that it won a Grammy Award for Best Pop Solo Performance as well as being one of the most successful hits of 2014.
5. Walking on Sunshine by Katrina and The Waves
| | |
| --- | --- |
| Genre | Indie Soul, Pop |
| Year Released | 1983 |
| Album | Walking on Sunshine |
"Walking on Sunshine" is a celebration song, originally recorded by Katrina and The Waves and covered many times since its release in 1983. Most notably, it was covered by, Aly & AJ, which brought the song to a younger audience, Dolly Parton, and the cast of the TV show "Glee".
The song is about the narrator finding out that her man is really in love with her. The term "walking on sunshine" is used to describe the complex feeling of finding out this great news. Because the specific emotion is too hard to describe, she describes it as what "walking on sunshine" must feel like, which is warm, happy, and impossible.
6. Everybody Hurts by R.E.M
| | |
| --- | --- |
| Genre | Folk, soft rock |
| Year Released | 1992 |
| Album | Automatic for the People |
This song is a message of hope. The irregular structure of "Everybody Hurts" has a repetitive hook in the verse that explains to the listener that though you feel like this is the end of your life, everyone has been in this situation before. Everyone knows how to cry and how to feel.
The added layer of integrity to this song is that R.E.M. is a group of men. Therefore, a classically masculine rock group is admitting to the listener that it is okay to be weak and emotional because by being vulnerable you will save yourself and survive this hard time.
7. What a Feelin' by Irene Cara
| | |
| --- | --- |
| Genre | Dance Pop, Euro-Disco |
| Year Released | 1983 |
| Album | What a Feelin' |
"What a Feelin'" was originally written for the score of the movie "Flashdance" and also released on Irene Cara's second studio album of the same name as the song. In the movie, the song is played right at the start, setting the mood for the introduction of the film.
The song is about finding passion and drive in life and how this fuels an overwhelming emotion that could include pride, gratitude, excitement, and happiness. This song is a great example of how when words are not enough, the music and composition will speak for the lyrics. In a way, the loud explosiveness of the music is an answer to the title's question.
8. I'm So Excited by The Pointer Sisters
| | |
| --- | --- |
| Genre | Dance-Pop |
| Year Released | 1982 |
| Album | So Excited! |
Have you ever been so excited that the adrenaline makes you want to get up and dance? "I'm So Excited" by The Pointer Sisters is about being excited about a night out.
The constant and driving drum beat under the song feels like a heart beating a little too fast and makes the listener uneasy. However, the song lyrics turn that nervous energy into that of excitement for the upcoming night ahead!
9. Feeling Good by Nina Simone
| | |
| --- | --- |
| Genre | Soul, R&B |
| Year Released | 1965 |
| Album | I Put a Spell On You |
The Feeling of contentment can be a hard emotion to describe. In Nina Simone's "Feeling Good", she describes all the ways that the world knows what feeling good can feel like. Drawing from nature and the freedom of being alive, Simone exclaims the beauty of a new day and the contentment of a rejuvenation.
The song has been sampled many times as well as covered by artists such as Michael Buble and Jennifer Hudson.
10. The Way You Make Me Feel by Michael Jackson
| | |
| --- | --- |
| Genre | Pop, R&B |
| Year Released | 1987 |
| Album | Bad |
Michael Jackson's "The Way You Make Me Feel" is one of the many hits to come from his album "Bad". With its laid-back and bluesy rhythm, the song has lyrics that may seem simple, but are actually quite clever. This is because he never actually explains how this person makes him feel, just what the feelings make him do. It is a great example of how music is needed to portray feelings that words can't explain.
11. Kiss from a Rose by Seal
| | |
| --- | --- |
| Genre | Rock, Soul |
| Year Released | 1994 |
| Album | Seal II |
It's hard to point out what this next song is actually about. This was done on purpose by Seal to make the listener interpret the lyrics for themselves and make it personal. "Kiss from a Rose" has been said by critics to be about a concept like drugs or love or life. However it is interpreted, the main message is to make the experience of listening to the song personal and emotional.
Though a highly interpretive song, the unique harmony's and orchestration helped the song stand out on radio and won a Grammy in 1996.
12. So Lonely by The Police
| | |
| --- | --- |
| Genre | Reggae Rock |
| Year Released | 1978 |
| Album | Outlandos d'Amour |
This Reggae song by the English rock band, The Police, honors the classic reggae song with a rock fusion. In classic Reggae, the song's lyrics are normally a commentary on love or politics, and regardless of the mood of the song's theme, the sound is usually laid back and offers a positive vibe.
Similarly, "So Lonely" deals with a rather heartbreaking theme of loneliness but in a major key with laid-back verses. However, the chorus of the song takes a sharp turn with almost a punk guitar drive as Sting scream-sings in falsetto about his loneliness. This is easily one of the greatest songs about emotions ever.
13. Easy On Me by Adele
| | |
| --- | --- |
| Genre | Pop |
| Year Released | 2021 |
| Album | 30 |
Adele wrote "Easy On Me" while she was going through a painful divorce. While many believe the song is written for her partner to treat her kindly, Adele has said that the title was inspired by a phrase she would repeat to herself when she found herself being self-critical. Therefore, the song is a plea to her present self from her past self, who was young and naive.
In addition to its painfully powerful lyrics, "Easy On Me" elicits emotions from its simple composition. The use of almost exclusively vocals and piano help convey the simple message by using a simplistic arrangement. Sometimes the singer putting emotion plainly and directly can be the most emotional listening experience for the listener.
14. Angel by Sarah McLachlan
| | |
| --- | --- |
| Genre | Pop, Soft Rock |
| Year Released | 1998 |
| Album | Surfacing |
In the next song on this list, "Angel", Sarah McLachlan writes about the death of Jonathon Melvoin due to a heroin overdose. The song may be most recognizable from commercials for the ASPCA.
The song delivers a calming melody that in turn makes the listener emotional due to the subject content described in the song. Oftentimes, a feeling of relief can be the most bittersweet emotion felt during grief. This song explores this theme while giving comfort to the listener.
15. October Sky by YEBBA
| | |
| --- | --- |
| Genre | Pop |
| Year Released | 2021 |
| Album | Dawn |
Known for other extremely emotional songs about loss, such as "My Mind" and "Evergreen", "October Sky" pulls away from an abstract approach. In this song, YEBBA tells a direct narrative of her life after losing her mother to whom the album is dedicated.
The song explores the nostalgia of childhood and growing up with a family in a rural town. As she gets older and loses her mother, she talks about how the shared grief of NYC residents after the 9/11 attacks is, in a way, comforting, as she navigates the complex emotions of loss.
16. Before He Cheats by Carrie Underwood
| | |
| --- | --- |
| Genre | Country |
| Year Released | 2005 |
| Album | Some Hearts |
Not every emotional song has to have lyrics stating the emotion explicitly. In "Before He Cheats" by Carrie Underwood, she says all that she feels through the story of destroying her soon-to-be ex's car.
The song is definitely about the anger that comes with learning a partner has been cheating. While intense, the song has a humorous edge as the singer imagines the ignorant bliss her man must be in while she is outside slashing his tires. This revenge song is best for anyone going through a breakup who wants to feel some angry excitement.
17. Hanging by a Moment by Lifehouse
| | |
| --- | --- |
| Genre | Post-Grunge, Alternative Rock |
| Year Released | 2000 |
| Album | No Name Face |
"Hanging by a Moment" by Lifehouse is a song about letting go of fear and falling headfirst into love. What makes this song so vulnerable is that the genre of the song would typically lend the lyrics and themes to be more negative or frustrated. However, this song is about pure joy and acceptance of emotions. The strange calmness of this song makes it easy to listen to and easy for the listener to relate to the artist.
18. Killing Me Softly by Roberta Flack
| | |
| --- | --- |
| Genre | Soul, Blues |
| Year Released | 1973 |
| Album | Killing Me Softly |
This bittersweet song was famously recorded by Roberta Flack, but many will also recognize the tune from the Fugees' cover in 1996. Both received Grammys, with Roberta Flack winning for the record and her performance.
The song is about the narrator attending a concert of a new artist and being completely blown away by how relatable his music was to her own life. This song is so emotional, as the narrator continues to exclaim her disbelief in each verse at how much he was speaking about her own life experiences.
19. All By Myself by Eric Carmen
| | |
| --- | --- |
| Genre | Soft Rock |
| Year Released | 1975 |
| Album | Eric Carmen |
"All By Myself" by Eric Carmen, begins with the narrator lamenting his younger days as a lover and as a friend, realizing that he is now completely alone. The feeling of loneliness can be hard to put into words. Therefore, the epic chorus of this song sounds like a cry out for help, both in raised pitch and with a long hold of the notes, almost like a howl.
The song is quite sad, yet the listener wants to continue to listen, until the climax of the song, where the narrator finally realizes that he is alone, but wants to change that. The hopeful ending makes this song quite an emotional rollercoaster.
20. Piece of My Heart by Big Brother and The Holding Company (Feat. Janis Joplin)
| | |
| --- | --- |
| Genre | Soul, Rock |
| Year Released | 1968 |
| Album | Cheap Thrills |
From one of the most successful albums of 1968, "Piece of My Heart" is one of Janis Joplin's most famous songs in her tragically short career. The song is about fighting for what you need from someone in a relationship.
The complex feeling of love and feeling loved becomes even more complex when you think you need more out of the relationship than you are getting. The song explores this situation, and in the chorus concludes that she needs more from him regardless of whether he is a good man or not.
21. Dancing On My Own by Robyn
| | |
| --- | --- |
| Genre | Euro-Pop, Electro-Pop, Dance-Pop |
| Year Released | 2010 |
| Album | Body Talk Pt. 1 |
Sometimes the most emotional moments come from witnessing the effort it takes to hold them back. This concept is present in the song, "Dancing on My Own" by Robyn, which tells the story of a night out where the narrator spots her ex-boyfriend dancing and kissing someone else.
Though the scene that is painted is painful enough, Robyn takes it further in the Chorus by acknowledging the situation and choosing to ignore the pain. The indifference to the facts makes this such a heart-wrenching and tragic story.
22. Hold Up by Beyonce
| | |
| --- | --- |
| Genre | Reggae, Pop |
| Year Released | 2016 |
| Album | Lemonade |
The next song on this list is all about compartmentalizing the strongest emotions of jealousy, confusion, and eventual anger. The anger and power used in the 2016 legendary "Lemonade" by Beyonce make the album one of the most respected ways to have put the emotions from adultery into a profitable musical experience. "Hold Up" is the single off of Lemonade that addresses her suspicions of being cheated on directly.
The music video is iconic, as she calmly walks up to objects with a sweet smile and a baseball bat and then suddenly smashes it in. She discusses being treated like she is crazy while knowing fully that she was treated wrongly and should be allowed to be angry.
23. Gives You Hell by All American Rejects
| | |
| --- | --- |
| Genre | Alternative, Pop |
| Year Released | 2008 |
| Album | Gives You Hell |
"Gives You Hell" is the ultimate revenge song by All American Reject. Its harsh and oftentimes humorous lyrics lend this song to its unconventional use of sarcasm that is present through the verses. The strong use of Irony in the lyrics is then cut through with the alternative rock melody and classic All American Rejects sound.
The song is about getting out of a toxic relationship and being able to hate-laugh at the person who did you wrong, thinking of all the ways that they are a failure without you. This hilarious approach to anger and frustration turns the alternative genre upside down, leading with jokes rather than rage.
24. Boulevard of Broken Dreams by Green Day
| | |
| --- | --- |
| Genre | Alternative Rock |
| Year Released | 2004 |
| Album | American Idiot |
Green Day is most famous for its protest songs, most of them coming from the concept album, American Idiot. "Boulevard of Broken Dreams" is the track that follows "Holiday" and is often described as the "hangover" of the previous song. In Holiday, the narrator is understanding how the government is messing up the lives of normal Americans. This song, however, is much more introverted.
"Boulevard of Broken Dreams" is about the feelings of overwhelming loneliness and hopelessness driving the narrator to keep moving forward and away from the pain.
25. To Build a Home by The Cinematic Orchestra
| | |
| --- | --- |
| Genre | Chamber Pop |
| Year Released | 2007 |
| Album | Ma Fleur |
Nostalgia is one of the most powerful emotions one can have. "To Build a Home" has been used in some of the most devastatingly emotional moments in quite a few films and TV episodes, and for good reason. With a combination of composition and lyrics, the song creates an epic sound that brings the listener on an emotional journey.
The lyrics are quite simple. They describe the grief and mourning of a relationship and future that happened and is now over. At the same time, the song has a slow build, almost symbolizing the growth of a tree that starts as a small sapling. As the dynamic grows, so multiplies the instruments used in the argument.
26. Sweet Emotion by Aerosmith
| | |
| --- | --- |
| Genre | Hard Rock, Funk Rock |
| Year Released | 1975 |
| Album | Toys in the Attic |
While Aerosmith is known for its metal hits such as "Dream On", "Walk This Way", "Janie's Got a Gun", and "I Don't Want to Miss a Thing", "Sweet Emotion" has a bit of a different edge. The arrangement is smooth and sexy, while the lyrics can be interpreted as the emotion that comes from the initial attraction.
While attraction can be powerful, it doesn't mean two people are necessarily good for each other. However, this song is a great example of trying to exemplify emotions that are too powerful to explain with one word, and how the strength of that feeling can lead to bad decisions.
27. Landslide by Fleetwood Mac
| | |
| --- | --- |
| Genre | Folk Rock |
| Year Released | 1975 |
| Album | Fleetwood Mac |
"Landslide" by Fleetwood Mac is one of Stevie Nicks' most successful songs written for the band. The song is about making an emotionally difficult life decision. When the world tumbles down, what will you do?
The simplicity of the song's arrangement, matched with the complexity of the composition, creates the emotional dichotomy within the song. While it is a calm reflective melody, the lyrics deal with deep feelings about the impact of the decision. The song's iconic guitar arpeggio is a representation of her mind working out the solution to the problem in her head, which is that it is time to make a hard change in her life.
28. Blackbird by the Beatles
| | |
| --- | --- |
| Genre | Folk |
| Year Released | 1968 |
| Album | The Beatles |
Sometimes the most emotional songs are those that speak entirely in metaphor. Songs that connect us to our natural world help us reflect on our own lives in relation to something bigger than us, and therefore move us to experience an emotional response to the song. "Blackbird" by the Beatles is a great example of a simple story song that makes the listener have to think.
The story is simple, yet its purity is what makes us feel something when listening to it. The song is so interpretive that it has been covered many times by famous professionals and amateurs alike.
29. I Got You (I Feel Good) by James Brown
| | |
| --- | --- |
| Genre | R&B, Soul, Funk |
| Year Released | 1965 |
| Album | Out of Sight |
An explosion of emotions, James Brown's "I Feel Good" will make you want to get up and dance at his first "OW". As Brown's highest charting song, it is a well-known hit, even to this day. The song is about meeting the perfect person and the explosive feeling of knowing it is the right fit. The song has been featured in many films and television episodes and can be heard at almost every party function at any point during the year.
30. Fragile by Sting
| | |
| --- | --- |
| Genre | Acoustic Rock, Jazz |
| Year Released | 1987 |
| Album | …Nothing Like the Sun |
This song by Sting is about the physical and emotional fragility of humans and our lives. "Fragile" explores themes of life and death, as well as how violence is trivial when compared to the existence of life on earth in general. If we stop to feel the world and its pain, as well as its cyclical pattern, we will recognize that we are fragile beings in a larger universe. The song was released in 3 languages, including English, Spanish, and Portuguese.
31. Man in the Mirror by Michael Jackson
| | |
| --- | --- |
| Genre | Pop |
| Year Released | 1988 |
| Album | Bad |
Michael Jackson's "Man in the Mirror" is a song that urges its listener to look into themselves and find a way to make a change in the world. In the song, the narrator is recognizing ways that the world is unkind to others. When he ignores the problems in the world, he is being selfish. Therefore, he needs to look deep within and "change his ways".
The gospel section of the song makes this message become almost a biblical experience for the listener, along with one of the most iconic key changes in pop music history. The song was extremely well received by the public on its initial release and continues to inspire listeners even today.
32. Tears In Heaven by Eric Clapton
| | |
| --- | --- |
| Genre | Soft Rock |
| Year Released | 1992 |
| Album | Unplugged |
Loss can be one of the hardest emotions to overcome as well as express. Oftentimes, artists use music as a way to cope with their grief. "Tears In Heaven" is a song by Eric Clapton that was written after the death of his four-year-old son.
It was written for the movie "Rush" and Clapton enlisted a partner, Will Jennings, to help co-write the song and help focus the subject matter down to relate to the movie better. The song won three Grammys and was deeply impactful to listeners all over the world.
33. Skin (Sarabeth) by Rascal Flatts
| | |
| --- | --- |
| Genre | Country |
| Year Released | 2005 |
| Album | Feels Like Today |
"Skin" is an emotional story song by Rascal Flatts about a young teen going through the journey of being diagnosed and treated for cancer. Those who have experienced this type of life-altering illness have a whirlwind of emotions that are complex and hard to express.
Rascal Flatts uses this story as a way to try to convey to those who may not know what this experience is like the types of fear and other feelings that come out of this illness. In the story, Sarabeth's only hope to get her through this horrible time is the dream of someday getting to dance with her first love at the school prom.
34. Waving Through a Window by Ben Platt
| | |
| --- | --- |
| Genre | Musical Theater |
| Year Released | 2017 |
| Album | Dear Evan Hansen: Original Broadway Cast Recording |
It would be remiss to not include a song from the Musical Theater genre on this list, as musicals are the perfect example of using music to convey emotions that are too big to simply use words to express. "Dear Evan Hansen" is a musical that deals with extreme emotions and dark themes, such as teen suicide.
One of the most famous songs from the production is sung by the main character. "Waving Through a Window" is about Evan feeling that no one notices him to a devastating level that makes him question his existence and if he will ever be recognized.
35. Helplessly Hoping by Crosby, Stills & Nash
| | |
| --- | --- |
| Genre | Folk Rock |
| Year Released | 1969 |
| Album | Crosby, Stills & Nash |
"Helplessly Hoping" is a brilliant piece of music that uses harmony to convey the feeling of two people being connected in destiny, but unable to approach each other or completely express their feelings for one another. The repeated phrase of the chorus builds harmonies starting as a solo and adding on a person per phrase.
This build is paralleled in the lyrics as they count up from 1 to 4, just as the addition of each singer in the group is added. This building harmony gives the listener an emotional response as the story explains the two people can't speak the words they want to and yet they are one in harmony together.
Wrap Up:
We really hope you enjoyed this list of songs. If there are any good ones that we missed, let us know in the comments section below!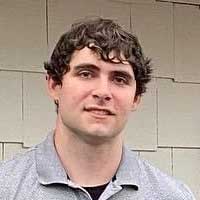 Hi, my name is Kevin and I'm from Butler, Pennsylvania. I've been obsessed with music and audio gear for as long as I can remember. I started this website to help people find professional advice related to a wide range of audio topics. We have a number of Audio Engineers on our team who have been designing and fixing audio gear for decades.