A song with a catchy whistle makes it all the more memorable. It's pretty brave to incorporate some whistling into music because the pressure is on during live performances, and creating songs with whistling is much harder than most people think!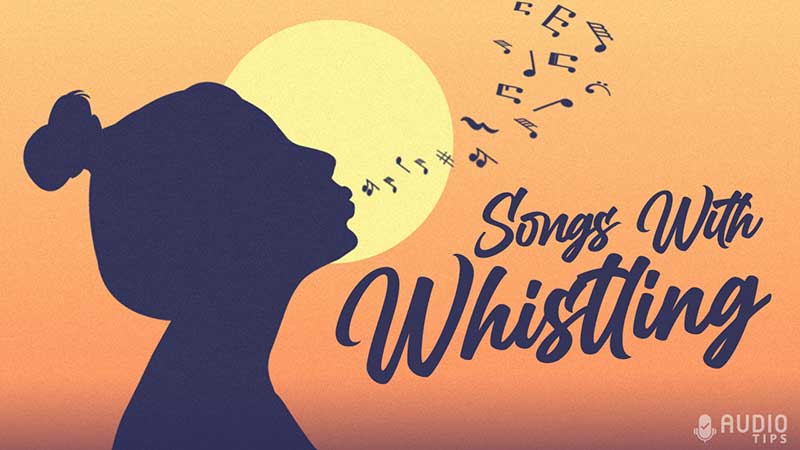 Hearing a natural, man-made sound in a music track gives it a notable, personal touch. In the list below, we've included songs from all music genres with whistling.
1. You Broke Up with Me by Walker Hayes
| | |
| --- | --- |
| Genre | Country, Country Pop |
| Year Released | 2016 |
| Album | 8Tracks, Vol. 1: Good Shit |
To kick us off, we have a superb breakup song by Walker Hayes. "You Broke Up with Me" is not your average breakup song. There is no sorrow coming from Walker Hayes after this breakup, and yes, he was the dumpee. His woman broke up with him and then tries putting a damper on his life decisions post-breakup. He tells her to take a hike because she no longer has a say in what he does since she ended things with him.
I love the apathetic energy from Walker Hayes in this song. You'll notice you hear whistling almost nonstop throughout the entire song! The chirpy whistling style gives us an "I'll do what I want" stance from the dumpee, almost like a taunt at his ex.
2. Hang 'Em High by My Chemical Romance
| | |
| --- | --- |
| Genre | Alternative/Indie, Alternative Rock, Emo, Pop-Punk |
| Year Released | 2004 |
| Album | Three Cheers for Sweet Revenge |
My Chemical Romance was my favorite band back in my high school years, and they still hold a special place in my playlist. Even now, they're well-known for songs like "Teenagers" and "Welcome to the Black Parade."
"Hang 'Em High" starts with a piercing whistle and carries on with a rodeo-meets-rock tone. My interpretation of this song is that someone is telling their significant other to move on with their life, even if it's not with them. It's hard to decipher a song like this because there are a lot of coded words, but the chorus gives you an unchallenging peak at what My Chemical Romance's lead singer, Gerard Way, is trying to say. Although it's a bit of a depressing subject, you'll appreciate the selflessness he is bestowing in this heavy-hearted song.
3. Sun Daze by Florida Georgia Line
| | |
| --- | --- |
| Genre | Country, Country Pop |
| Year Released | 2014 |
| Album | Anything Goes |
While you're a work, you have to admit that sometimes you catch yourself daydreaming about hanging around elsewhere. We've all done it, and thankfully Florida Georgia Line whipped up a song for all those daydreamers to daze on to. This is Florida Georgia Line textbook music; a majority of their songs are about having a grand time.
The relatable lyrics in this song are accompanied by a light whistle that you would hear when someone is pretending to be doing something else. In other words, trying not to look suspicious while dozing off!
4. Trampoline by SHAED, ZAYN
| | |
| --- | --- |
| Genre | Electro, Dubstep |
| Year Released | 2018 |
| Album | MELT |
"Trampoline" is a colorful song that I believe speaks on hopelessness and how having bad dreams is a good escape from reality. It's quite unnerving to listen to.
"Trampoline" reached number one on Billboard's Alternative Songs chart. This slow, electro-pop song incorporates an eerie whistle that glues the track together. The off-tune sound effects played in the pre-chorus are a reflection of a nightmare, similar to what we hear in horror movies. You'll have to brace yourself when tuning in to this song.
5. The Big Bang by Rock Mafia Featuring Miley Cyrus
| | |
| --- | --- |
| Genre | Alternative/Indie, Hip Hop, Dance/Electronic, Pop Rock |
| Year Released | 2012 |
| Album | The Big Bang (Single) |
I'm a huge Miley Cyrus fan, so I was thrilled when I saw her in this Rock Mafia music video. This song has a grungy undertone and an almost creepy melody. The whistle in this song reminds me of the famous "Kill Bill" whistle, it's got a similar rhythm, in my opinion.
Miley Cyrus isn't just the love interest in the music video, she also graces us with the background vocals. Her raspy voice complements the grunginess of the song. I wonder if she recorded the whistling portion, too.
It surprises me that this song didn't make it too far in the charts. Rock Mafia's expertise is in record production, so that caught me off guard!
6. Coffee by Beabadoobee
| | |
| --- | --- |
| Genre | Alternative/Indie |
| Year Released | 2017 |
| Album | Coffee |
Beatrice Lauss, AKA Beabadoobee, has such a lovely voice; there's no better way to describe it! "Coffee" is best known for its feature in "death bed (coffee for your head)" by Powfu, but is an underappreciated masterpiece all on its own.
"Coffee" is the complete opposite of Powfu's steady rap track. This is the original, acoustic version of the high-pitched melody featured in "death bed (coffee for your head)." I love both songs, but I will confess that the original version is preferable for me. It feels more intimate, and the lyrics resonate a lot better. The whistling in the original song is extremely soothing, and with its calming acoustics and delicate vocals, you'll probably have this ditty on repeat.
7. It Don't Get Better Than This by Royal Deluxe
| | |
| --- | --- |
| Genre | Alternative/Indie |
| Year Released | 2015 |
| Album | Royal Deluxe |
"It Don't Get Better Than This" is one of my go-to feel-good tunes. This is a unique song that you can snap, clap, and whistle along to.
I discovered this song in a Coors Light ad, which is telling about the tone it portrays to listeners. Sit back, sip on your favorite drink, and enjoy the luxuries in life.
I understand the need to repeat the mantra, "it don't get better than this." This gem needs a lot more recognition than it has!
8. Changes by Cam
| | |
| --- | --- |
| Genre | Country Pop |
| Year Released | 2020 |
| Album | The Otherside |
This tranquil song was co-written by the talented Harry Styles. It's quite interesting because Cam usually doesn't take "outside" songs, but she couldn't say no to this beautifully-written song. She even kept Harry Styles' whistle solo in the bridge! Teamwork makes the dream work!
9. Same Boat by Zac Brown Band
| | |
| --- | --- |
| Genre | Country, Country Pop |
| Year Released | 2021 |
| Album | The Comeback |
"Same Boat" by Zac Brown Band is about how we're all family and puts "love thy neighbor" into the form of a song. With grounding lyrics, you'll come around to appreciate how we're all on the same level if you haven't already!
Zac Brown Band wants to remind us that although everyone is different, there isn't anything that makes one individual better than the other. We're all under the same stars at the end of the night. The whistle in the bridge fits perfectly into this jumpy, optimistic song about an underused theme.
10. The Lazy Song by Bruno Mars
| | |
| --- | --- |
| Genre | R&B/Soul, Alternative/Indie, Pop, Afrobeats |
| Year Released | 2010 |
| Album | Doo-Wops & Hooligans |
"The Lazy Song" was all over the radio for many months and casually still makes an appearance on your favorite pop stations to this day! After all, it's one of Bruno Mars' most popular songs. With funny, relatable lyrics and an exuberant music video, Bruno Mars delivers an entertaining, relatable track for the lazy people of the world.
This song reached number one on six weekly charts, which makes sense considering this smash hit can make anyone whistle and head bob along. You'll hear a repetitive whistle in the chorus and it adds to the fun idea behind the song.
11. People Are Crazy by Billy Currington
| | |
| --- | --- |
| Genre | Country |
| Year Released | 2008 |
| Album | Little Bit of Everything |
This country song tells a story about a young man getting to know an old man at a bar. These men chatted up a storm about the little things, women, and life in general, all while enjoying a drink together. In the end, the older man passes away. He ended up being extremely wealthy and left his fortune to the younger man, his acquaintance at the bar, who he barely knew.
Billy Currington is an outstanding storyteller, truly one of my favorite country singers. As you listen, you imagine this is a true story from his life experiences, but you'll be surprised to find that it's not!
The song ends with a harmonious whistle and a light guitar solo. The perfect ending to an incredible story.
12. Sucker by Jonas Brothers
| | |
| --- | --- |
| Genre | Pop |
| Year Released | 2019 |
| Album | Music From Chasing Happiness |
This groovy pop song is dance-worthy and a great song to play in the background at a get-together. This hit can set up any vibe! The Jonas Brothers' whining vocals are exemplary for this type of song.
This song hugely impacted Jonas Brothers fans because it was the first song they released upon reuniting. The song features a quick whistle-break post-chorus. The Jonas Brothers, Kevin, Joe, and Nick, lovingly feature their wives in the official music video, aw!
"Sucker" was well-received internationally, making it all the way to number one on more than ten weekly charts! I guess everyone's a sucker for the JoBros.
13. I Wanna Go by Britney Spears
| | |
| --- | --- |
| Genre | Pop, Dance Pop |
| Year Released | 2011 |
| Album | Femme Fatale |
Britney Spears lets out her wild side yet again. We love a strong, savage woman that isn't afraid to let loose. Britney Spears has jumped through many hoops throughout her life as a pop sensation, and I like to think this song speaks about how much she has been bottling up her inner spirit.
While Britney Spears technically didn't write this song, we can feel her getting behind what the lyrics convey. With everything that was uncovered during the #FreeBritney movement, I feel this song references her life in a way. The loopy whistle in the pre-chorus is the perfect buildup to the jump-worthy, explosive chorus.
14. Bloom by The Paper Kites
| | |
| --- | --- |
| Genre | Alternative/Indie |
| Year Released | 2011 |
| Album | Woodland – EP |
As plain as it sounds, this one is just a love song! There is no crazy backstory; it's just a tender song about falling head over heels for someone. This song is a pleasantly tranquil listen with a whistle heard towards the end, creating a gentle, happy-go-lucky vibe.
The Paper Kites' lead singer, Sam Ben, does an exceptional job at depicting how being infatuated is difficult to put into words.
15. Keep the Wolves Away by Uncle Lucius
| | |
| --- | --- |
| Genre | Country |
| Year Released | 2012 |
| Album | And You Are Me |
The whistle solo in "Keep the Wolves Away" will sincerely move you. You can feel the passion coming from Kevin Galloway, the lead vocalist.
This is a touching true story about Kevin Galloway's life and how his family went through hardships. It starts with Kevin Galloway's father being the provider of the family while fighting to keep his job. His father was "keeping the wolves away," in other words. Unfortunately, later on, Kevin Galloway needed to step up to the plate for his family because his father became ill. Now Kevin Galloway is the one "keeping the wolves away" with his guitar.
16. Good Life by OneRepublic
| | |
| --- | --- |
| Genre | Alternative/Indie, Pop |
| Year Released | 2009 |
| Album | Waking Up |
Life on Earth is the place to be because we have dogs, soccer, pizza, WiFi, and everything in between! It's important to practice gratitude, and I applaud that "Good Life" is a track that emphasizes just that.
The lyrics speak about all the places there are to travel, all the memories you can make, and how there is so much to feel blessed about. Something is stirring about the song, it may be the lyrics or the windy whistle that is heard periodically throughout the music.
17. Kill Em with Kindness by Selena Gomez
| | |
| --- | --- |
| Genre | Pop, Dance Pop |
| Year Released | 2015 |
| Album | Revival |
"Kill Em with Kindness" is a techno, dance-pop hit with a universal message. Selena Gomez speaks nothing but the truth; the motive behind this song is to fight negativity with grace. Selena Gomez believes It's much too easy to give in and be loathsome. She's, in a way, telling her listeners to put out the fire, hold their heads up high, and choose kindness above all.
The media always critiques Selena Gomez, and I'm sure these lyrics stem from that. Nonetheless, the message in "Kill Em with Kindness" is universal and applies to anyone.
One of this song's producers, Rock Mafia, also made our list today because of the snappy whistle in their song "The Big Bang," featuring Miley Cyrus. It makes sense that they decided to add that element in "Kill Em with Kindness."
18. Chivalry Is Dead by Trevor Wesley
| | |
| --- | --- |
| Genre | Pop |
| Year Released | 2016 |
| Album | Chivalry Is Dead |
This charismatic, flirtatious song can woo any woman in less than four minutes. In my opinion, the whistle in this song is a mockery of men who catcall and are lacking in chivalry. It could also just be a zing to round off the song.
Trevor Wesley details all the gestures that a woman deserves, while being respectful about boundaries saying she doesn't have to love him for being a gentleman.
19. Moves Like Jagger by Maroon 5
| | |
| --- | --- |
| Genre | Pop |
| Year Released | 2010 |
| Album | Hands All Over |
"Moves Like Jagger" is an upbeat, dance-worthy song with a charming whistle. Maroon 5 never disappoints when it comes to a pop hit. This catchy song reached number one in over 20 weekly charts, received over ten nominations and won six awards, including the BMI Pop Awards Song of the Year. Team Adam Levine knows what they're doing!
20. Summertime of Our Lives by Cody Simpson
| | |
| --- | --- |
| Genre | Pop |
| Year Released | 2013 |
| Album | Surfers Paradise |
You'll find some whistling at the beginning of this summer bop, as well as the end of the choruses. This is a sweet love song about someone in a long-distance relationship that is eager to see his loved one. Based on the lyrics, the lovebirds only get to see each other in the summertime.
21. Wind Of Change by Scorpions
| | |
| --- | --- |
| Genre | Hard Rock, Soft Rock, Metal, Rock, Glam Metal |
| Year Released | 1990 |
| Album | Crazy World |
As one of the most well-known songs with whistling, we all knew "Wind Of Change" would make it on this list. My father always listened to this song while cleaning, so it's one close to my heart. I'm sure it's nostalgic for a lot of people out there.
I never paid attention to the meaning behind this song until I progressed into adulthood. "Wind Of Change" is proudly referring to the historical deconstruction of the Berlin Wall. This song is commonly labeled as the unofficial Cold War anthem.
22. Peace Song by Never Shout Never
| | |
| --- | --- |
| Genre | Alternative/Indie, Pop |
| Year Released | 2015 |
| Album | Black Cat |
Anyone familiar with Christofer Drew's songs knows that he always writes about his wish for world peace. "Peace Song" talks about the fight for harmony and how there will always be challenges when it comes to achieving a non-violent world. Nevertheless, there's no stopping Christofer Drew because tranquility is hardwired in his soul.
The whistle is heard at the song's end, closing out the serene melody.
23. The Good, The Bad And The Ugly – Main Title by Ennio Morricone
| | |
| --- | --- |
| Genre | 20th-Century Classical Music |
| Year Released | 1966 |
| Album | The Good, the Bad and the Ugly Original Motion Picture Soundtrack |
We can't forget the iconic soundtrack from the classic film starring Clint Eastwood. The uncanny whistle takes you back to the cinematic masterpiece, nudging you to the edge of your seat.
I refer to this piece as a roller coaster because it starts on a low profile, then we hear a bombard of instrumentals, and the song alternates between those two channels. You're in for a thrill ride when listening to this composition. I do recommend listening with headphones to get the full effect and cave into the staccato horns and ethereal vocalizing.
24. Crash and Burn by Thomas Rhett
| | |
| --- | --- |
| Genre | Country, Country Pop |
| Year Released | 2015 |
| Album | Tangled Up |
Subtle whistling is heard throughout this lighthearted country pop song. In this song, Thomas Rhett is learning to be a better man, but he can't catch a break with his ex-girlfriend. He does his absolute best to win her back. However, after many failed attempts at earning her love, he accepts that he'll be alright living as a single man. The lyrics imply that this often happens to Thomas Rhett! Ironically, he is now happily married to the woman of his dreams, love wins!
25. Living In The Moment by Jason Mraz
| | |
| --- | --- |
| Genre | Pop |
| Year Released | 2012 |
| Album | Love Is a Four Letter Word |
You are greeted with a bright whistle solo in the intro to this song. Who would Jason Mraz be to not spread positive vibes? It's just who he is as a person, and he does a fabulous job at expressing that through his music!
This song speaks about how we all want a stress-free life; there's no reason to live trapped in our thoughts every day. My favorite words in this song are, "Wherever I'm going, I'm already home." This short line says a lot about the optimistic individual that is Jason Mraz.
26. I Thought I Saw Your Face Today by She & Him
| | |
| --- | --- |
| Genre | Alternative/Indie, Pop |
| Year Released | 2008 |
| Album | Volume One |
To listen to Zooey Deschanel and her mesmerizing voice is to relish music in its entirety. Her sound is so unique and underrated. There is a good-lengthed whistle solo about halfway through the song.
This rosy song is about falling in love again after believing you caught sight of a long-lost love interest.
27. Whistle (While You Work It) by Katy Tiz
| | |
| --- | --- |
| Genre | Pop |
| Year Released | 2015 |
| Album | Whistle (While You Work It) (Single) |
Katy Tiz pumps us up with this motivational song about remaining self-assured and strong. There's a notable whistle that sprinkles pizzaz throughout the song. The lyrics emphasize holding your head up high and not letting anything weigh you down. This track builds confidence, and you may find it pop-lock-worthy; what a combo!
28. The Kids Aren't Alright by Fall Out Boy
| | |
| --- | --- |
| Genre | Alternative/Indie, Pop |
| Year Released | 2015 |
| Album | American Beauty/American Psycho |
"The Kids Aren't Alright" is a great dance track or a track to shed tears too! It's best described as rock meets pop.
This is my favorite song from this album because there's so much thought put into the lyrics that it's difficult for fans to agree on what this song is about. I think it has to do with depression because all the metaphors are pessimistic and describe how one would feel when down in the dumps. Although its meaning is disputed, I guarantee you'll be fond of the song.
There's a whistle heard before each verse, and the ending is breathtaking because all the instruments come in to close the song. The whistle we hear before each verse is the last thing you hear at the end.
29. Day Drinking by Little Big Town
| | |
| --- | --- |
| Genre | Country |
| Year Released | 2014 |
| Album | Pain Killer |
"Day Drinking" is about not waiting for the weekend or the evening to get the party started. There's no need to make excuses or wait around. This song is a splendid match for kicking it back with friends (there doesn't have to be alcohol)!
The chirpy whistle in this song is repetitive and has the same melody as the chorus. That means you can sing along to the chorus's words or whistle along; either will work!
30. Ghost Town by Adam Lambert
| | |
| --- | --- |
| Genre | House Music, Eurodance, Pop |
| Year Released | 2015 |
| Album | Ghost Town |
"Ghost Town" starts on a low, steady tone and picks up by the second chorus, turning into a pumped-up house song. Listen for the dark, echoey whistle in this jump-worthy track. There's a fierceness to this song that you just can't turn your back to. Beware of flashing lights if you watch the music video.
31. Patience by Guns N' Roses
| | |
| --- | --- |
| Genre | Acoustic Music, Metal, Glam Metal, Folk Fock, Alternative/Indie, Rock |
| Year Released | 1988 |
| Album | G N' R Lies |
There's a melancholy whistle and guitar solo in the intro to "Patience." It's almost like the whistle gets us through most of the first verse, then Axl Rose's soothing vocals ease in.
This track is about how everything falls into place when you take things slow. Many of Guns N' Roses' songs are delivered with softening elements, and the whispers heard in "Patience" create a radical structure to the song. Prepare for acoustic guitars and beautiful harmonies in this intimate track.
A crazy acoustic guitar solo is followed up with a short whistle. The music will seep into your soul. Thereafter, Axl Rose adds the cherry on top with his powerful vocals, wrapping up the song. This is one of my personal favorite songs with whistling in them.
32. I Got You by Jack Johnson
| | |
| --- | --- |
| Genre | Alternative/Indie, Pop, Rock, Surf Folk |
| Year Released | 2013 |
| Album | From Here to Now to You |
"I Got You" has calming acoustics and gives me major beach vibes. Jack Johnson's harmonies are relaxing, and the angelic whistle flows well with the melody.
It's as basic as a love song gets, yet it's so pleasing to listen to. He expresses that no matter what he's carrying on his back or what he's going through, he isn't missing out on anything because he has his significant others. It's clear that Jack Johnson's priority in life is his family.
33. Jealous Guy by John Lennon
| | |
| --- | --- |
| Genre | R&B/Soul, Alternative/Indie, Pop, Rock, Blues, Folk |
| Year Released | 1971 |
| Album | Imagine |
John Lennon sings about how insecurities can hurt a relationship, describing the deep feelings behind jealousy. This apologetic song puts discovering mindfulness into perspective. The whistle in this song is by the legend himself, John Lennon.
"Jealous" reached number one in three weekly charts in 1981, sadly about one year after John Lennon's death.
34. Girls In Bikinis by Lee Brice
| | |
| --- | --- |
| Genre | Country |
| Year Released | 2014 |
| Album | I Don't Dance |
Okay, I love Lee Brice, but this has to be my least favorite song by him. The lyrics are aberrant, and it feels wrong listening to this one! I won't lie, the chorus is catchy, but the lyrics are just not to my taste, to say the least. The song is exactly what you would think it's about.
I know Lee Brice sings this with good intentions, though, and I'm sure a lot of people understand what he means. I'll stick to his love songs, but the whistle is the sweetest part of this song; you can't miss it!
35. Don't Worry Be Happy by Bobby McFerrin
| | |
| --- | --- |
| Genre | Jazz, A Cappella, Reggae |
| Year Released | 1988 |
| Album | Simple Pleasures |
"Don't Worry Be Happy" is a classic we all know and love. Of course, we recognize the legendary, upbeat whistles in this song. This song has impacted pop culture, and many may also recall it from those Huggies commercials back in the day.
Everyone sings, "Don't worry, be happy," when referring to this song, tagging those words as the most memorable. However, the most meaningful lyrics to me are, "…when you worry, you make it double," because they remind me of the quote by Dalai Lama XIV, "If there is no solution to the problem, then don't waste time worrying about it. If there is a solution to the problem, don't waste time worrying about it." If that isn't the most true-to-life quote, I don't know what is!
36. Crazy Kids by Kesha ft. will.i.am
| | |
| --- | --- |
| Genre | Pop, Dance Pop |
| Year Released | 2012 |
| Album | Warrior |
"Crazy Kids" is about being proud of who you are and not caring about other people's opinions when having fun.
A whistle introduces us to the song, followed by Kesha's distinguishable vocals. After the prominent whistle in the opening, the whistle somewhat sinks into the background so that the focus is on the dance-pop rhythm and vocals.
37. July by Noah Cyrus
| | |
| --- | --- |
| Genre | Soul, Alternative/Indie, Pop |
| Year Released | 2019 |
| Album | THE END OF EVERYTHING |
I must acknowledge that Noah Cyrus has a very similar voice to her sister, Miley Cyrus. However, she has a completely different music style.
This track is about Noah Cyrus accepting that she is resistant to changing her ways. She is declaring to her darling that if they're not okay with that, she's happy to hit the road at their request.
There's an enchanting, short whistle solo in this track. l was so deep into her vocals that I hardly noticed it, it fits in so well with the song.
38. The Walker by Fitz and the Tantrums
| | |
| --- | --- |
| Genre | Alternative/Indie, Pop |
| Year Released | 2013 |
| Album | More Than Just a Dream |
This Fitz and the Tantrums song has a goofy-like whistle and a rocky beat. The lead singer, Michael Sean Fitzpatrick, is known for his signature "phone recording" voice style (it sounds like his voice is recorded on a phone), which is extra noticeable in this song!
39. Pumped Up Kicks by Foster The People
| | |
| --- | --- |
| Genre | Alternative/Indie, Funk, Electropop, Dance/Electronic, Adult Contemporary, Punk, Neo-Soul, Pop |
| Year Released | 2010 |
| Album | Pumped Up Kicks |
"Pumped Up Kicks" won the Billboard Music Award for Top Rock Song. Many thought this was a chipper pop song, but it quickly became apparent that this wasn't just a funky dance track.
"Pumped Up Kicks" is about a tragic school shooting that made history. It puts you into the point of view of the disturbed young man that carried out the school shooting. It's a chilling track to listen to, especially when paying close attention to the lyrics.
The whistle heard about three minutes into the song gives for a lighter tone, considering the dark backstory in this work of art. That same whistle goes into the final choruses until the song ends.
40. Simple by Florida Georgia Line
| | |
| --- | --- |
| Genre | Country, Country Pop |
| Year Released | 2018 |
| Album | Soundtrack To Summer 2018 |
Last, but most certainly not least, is a wholesome song by Florida Georgia Line about how effortless love can be. Lead singer, Tyler Hubbard, spells it out in the chorus with lyrics that are easy to learn and follow.
This charming ditty made it to number one on Billboard's Canada Country and US Country Airplay and peaked at number two on Billboard's US Hot Country Songs!
"Simple" by Florida Georgia Line opens in with a whistle, then goes straight into the first verse. Afterward, you can hear the whistle in the background sporadically throughout the song.
Wrap-up:
I bet you found some new songs to add to your playlist! As the music industry unfolds, I hope more artists include whistling into their songs. After all, it's a free instrument and can create a welcoming melody to cozy up to, no matter the genre. A whistle-break complements a song too well and leaves an admirable impression. Plus, it sure is fun to whistle along.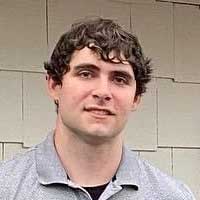 Hi, my name is Kevin and I'm from Butler, Pennsylvania. I've been obsessed with music and audio gear for as long as I can remember. I started this website to help people find professional advice related to a wide range of audio topics. We have a number of Audio Engineers on our team who have been designing and fixing audio gear for decades.