Are you busy planning your next vacation? Do you need some inspiration for where it is you want to take your trip? Or maybe you've spent the last few months anticipating the trip of a lifetime but forgot to create a playlist for your flight that leaves tomorrow. Even if you find you are too busy to take a vacation and just want to listen to a song that will transport you somewhere else, the list of songs about vacation below will get you pumped for your next trip.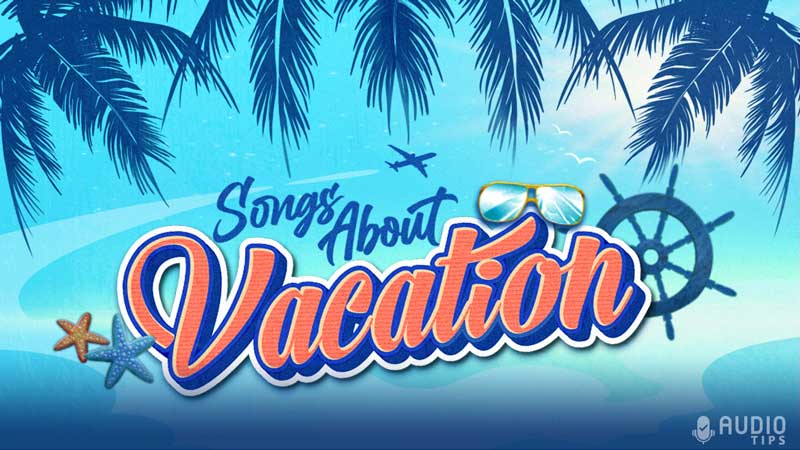 Whatever stage of your planning, we've included songs from all genres are sure to get you into the vacation mood!
1. No Shoes, No Shirt, No Problems by Kenny Chesney
| | |
| --- | --- |
| Genre | Country |
| Year Released | 2002 |
| Album | No Shoes, No Shirt, No Problem |
If you want to visit a sunny beach for an extended vacation, this is the song for you. This laid-back country song off the album of the same name is Kenny Chesney's love letter to his vacation time off from being a famous singer. "No Shoes, No Shirt, No Problems" has a relaxing and tropical sound that transports the listener to a carefree and worry-free paradise while sharing relatable lyrics about how we all want to spend our days off.
2. Margaritaville by Jimmy Buffet
| | |
| --- | --- |
| Genre | Country, Folk, Pop |
| Year Released | 1977 |
| Album | Changes in Latitudes, Changes in Attitudes |
The most iconic vacation song would probably be Jimmy Buffet's "Margaritaville." The song tells the story of a vacation town with its boozy lifestyle and quirky characters, including the narrator himself.
This tequila-inspired song features hilariously clever lyrics for everyone to enjoy and is the perfect song to listen to as you indulge in a cold beverage in the island sunshine.
3. Knee Deep by Zac Brown Band (feat. Jimmy Buffet)
| | |
| --- | --- |
| Genre | Country |
| Year Released | You Get What You Give |
| Album | 2010 |
With a boat on the ocean, a beach chair on the sand, or just wading in the water, paradise is only a daydream away. At least, that is the motto of the next song on this list.
This song by Zac Brown Band is the perfect escape from daily life and will have you daydreaming that you are knee-deep in some water somewhere.
Featuring Jimmy Buffet, this song is the perfect addition to your playlist the next time you need to daydream about an escape to the beach!
4. All Summer Long by Kid Rock
| | |
| --- | --- |
| Genre | Country Rock |
| Year Released | 2008 |
| Album | Rock n Roll Jesus |
"All Summer Long" is the ultimate summer break song by Kid Rock. The song tells the story of his summer vacation in Northern Michigan on a lake in 1989. The verses offer fun anecdotes of what he got up to at that time with his friends and with his girl.
The nostalgia of this song is most apparent with the use of the guitar riff from Lynyrd Skynyrd's "Sweet Home Alabama," along with the actual track sample used in the song. It is also a cool connection to the lyrics in "All Summer Long," which talk about how "Sweet Home Alabama" was the song they listened to all summer.
5. Summer of '69 by Bryan Adams
| | |
| --- | --- |
| Genre | Rock |
| Year Released | 1984 |
| Album | Reckless |
This nostalgic '80s rock song is the perfect pump-up song before you take a summer vacation. The song is about the narrator reliving the memories of his favorite summer and the great things that happened to him and his friends during that time.
In the bridge, the song discusses how time can go so fast that you don't even have time to relax at that moment. Since "nothing last's forever," you must live in the moment and enjoy the good times while you are still in them. If you're looking for songs about summer vacation, you'll definitely want to listen to this one.
6. Some Beach by Blake Shelton
| | |
| --- | --- |
| Genre | Country |
| Year Released | 2004 |
| Album | Blake Shelton's Bar and Grill |
Blake Shelton's funny country tune, "Some Beach," uses its verses to create a picture of a normal, working man in annoying scenarios. In the song, he experiences annoying, everyday problems such as sharing the road with an absent mined cell phone user, getting his parking spot taken by a man in a more expensive car, and getting dental work before the Novocaine kicks in. Meanwhile, in each chorus, he shares a glimpse into daydreaming about being at the beach rather than dealing with these annoying situations.
The song provides laughs and detailed narrative storytelling, making it the perfect song to listen to as you daydream about being on vacation.
7. Escape (The Pina Colada Song) by Rupert Holmes
| | |
| --- | --- |
| Genre | Soft Rock |
| Year Released | 1979 |
| Album | Partners in Crime |
While this song is perhaps more about finding love than about vacations, the lyrics paint the picture of two people with similar interests who want to escape their current way of life.
The song is about a man who is tired of his wife and reads an advert from a woman who wants to escape with someone who may be a romantic match. Each chorus is a response from the man to the woman and vice versa. By the song's end, it is revealed that it was the husband and wife writing to each other the whole time, unknowingly.
8. Hotel California by the Eagles
| | |
| --- | --- |
| Genre | Rock |
| Year Released | 1977 |
| Album | Hotel California |
What is described in "Hotel California" is definitely not the vacation anyone would want or plan for. This mysterious and haunting song by the Eagles tells the chilling story of a traveler stopping at the Hotel California late one evening and the events that unfold as he discovers more about the hotel and its occupants.
While the song is easy to listen to with a catchy hook, the lyrics are quite sinister and dark. This song is recommended for anyone who wants to take a trip into the eerie and unknown.
9. Fly Away by Lenny Kravitz
| | |
| --- | --- |
| Genre | Rock |
| Year Released | 1998 |
| Album | 5 |
If you are looking for a song about escaping to literally anywhere, look no further. This Grammy Award-winning song for Best Male Rock Vocal Performance features the voice of Lenny Kravitz singing the words that all we workaholics are thinking about daily.
"Fly Away" is about letting your daydream drop you into a different place where anything is possible, along you to go anywhere other than your current reality. This song is sure to inspire your next get-away trip somewhere.
10. Conga by Gloria Estefan and The Miami Sound Machine
| | |
| --- | --- |
| Genre | Latin Pop, Dance Pop |
| Year Released | 1985 |
| Album | Primitive |
This party song by Gloria Estefan will get into your vacation mindset. With Latin flair and a captivating dance beat, "Conga" transports you to an oceanside resort in Latin America. Like many of Estefan's songs, "Conga" has a way of starting the party and keeping it going
Although "Conga" feels like it was created from a night out dancing in every club in Miami, the song was actually conceived after the band performed in the Netherlands. Wherever this song takes you, it will definitely get you on your feet and dancing, dreaming about your next vacation.
11. Island in the Sun by Weezer
| | |
| --- | --- |
| Genre | Alternative Rock |
| Year Released | 2001 |
| Album | Weezer (Green Album) |
All anyone wants to do is relax on an island in the sunshine. "Island in the Sun" by Weezer is the perfect song to get you in the vacation mood. The melody and chorus are catchy yet relaxing, and the lyrics will stimulate the imagination to create the perfect picture of your dream holiday.
The song was Weezer's best-selling single outside the US and is one of the band's most licensed songs. Be sure to add this song to your next travel playlist. Overall, this is one of the most epic vacation songs ever!
12. Celebration by Kool & The Gang
| | |
| --- | --- |
| Genre | Soul, Dance |
| Year Released | 1980 |
| Album | Celebrate! |
No resort in this world would refuse to play this song. "Celebration" is that classic song that plays at every venue for any occasion. Therefore, it had to be included in this list of songs.
While it doesn't explicitly talk about vacations, this party song by Kool & The Gang is that motivational push to get you in the vacation mindset. "It's time to celebrate and have a good time" and start enjoying that time off from work!
13. All Night Long by Lionel Richie
| | |
| --- | --- |
| Genre | Reggae, Calypso, Pop |
| Year Released | 1983 |
| Album | Can't Slow Down |
Right in the first verse, this song tells you to throw away that work and just live in the moment. The whole song is a celebration of relaxation and good times.
This song is reminiscent of the moment you first arrive at your vacation destination, and the reality hasn't yet set in that it is time to unwind. Therefore, this song would be the perfect one to play when you find yourself at this moment. With its laid-back verses and driving reggae beat in the chorus, this song will make you want to get up and party "All Night Long."
14. Ventura Highway by America
| | |
| --- | --- |
| Genre | Folk |
| Year Released | 1972 |
| Album | Homecoming |
The next song on this list is exactly what you need to listen to on your next vacation road trip. "Ventura Highway" by America is referring to a childhood dream of leaving one's hometown to explore the West Coast of the United States. Ventura Highway does not exist, but the song's writer, Dewey Bunnell, has said that the made-up highway is a reference to the famous Pacific Coast Highway, which leads to the town of Ventura.
The dreamy instrumentation paired with the cyclical melody creates a relaxing mood to the song, making it perfect for your next road trip playlist.
15. Holiday by Madonna
| | |
| --- | --- |
| Genre | Pop |
| Year Released | 1983 |
| Album | Madonna |
Imagine if everyone in the world decided to take just one day off, all at the same time. What type of day would that look like? Some would assume that the entire structure of our society would collapse, but Madonna chooses to look on the bright side of this imaginary scenario.
If you are going on a holiday, Madonna's "Holiday" should be the first song on your playlist. This upbeat classic off of her debut album is the throwback classic that we all need to get us into the vacation spirit.
16. My Summer Vacation by Ice Cube
| | |
| --- | --- |
| Genre | Rap, West Coast Hip-Hop |
| Year Released | 1991 |
| Album | Death Certificate |
This song is perfect if you are looking for a vacation-themed song in the Rap genre that also offers a dark edge to a vacation. Ice Cube's "My Summer Vacation," tells the story of a not-so-typical vacation and why people travel between L.A. and St. Louis.
The themes in this song are real, hard, and honest, and the use of vacation in this context is used with sarcasm. Ice Cube's classic style is highlighted in this protest song from his album "Death Certificate."
17. One Way Ticket by LeAnn Rimes
| | |
| --- | --- |
| Genre | Country Music |
| Year Released | 1996 |
| Album | Blue |
It's important to remember that we control our own destinies. This also pertains to knowing when it is time to make a change in life or even just acknowledging when to take some time for yourself. LeeAnn Rimes exclaims this notion in her song "One Way Ticket" with the line "because I can."
This is the perfect song to listen to when you are trying to decide if now is the right time to take that big risk or maybe that expensive vacation. Hopefully, it inspires you to take that one-way ticket into the unknown but exciting adventure! This is one of my personal favorite songs about vacation and adventure.
18. Born to Be Wild by Steppenwolf
| | |
| --- | --- |
| Genre | Hard Rock, Heavy Metal |
| Year Released | 1968 |
| Album | Steppenwolf |
Are you looking for an adventure? Steppenwolf's 1968 classic, and arguably the first heavy metal song to debut in a film, is the song that will rev your engine of vacation and all-around road trip inspiration.
"Born to Be Wild" was used for the 1969 feature film "Easy Rider." The movie is about two bikers and their lawless adventures riding throughout the Southwest of the United States.
This song is the perfect addition to the playlist for your next spontaneous road trip.
19. Vacation by The Go-Go's
| | |
| --- | --- |
| Genre | Pop |
| Year Released | 1982 |
| Album | Vacation |
Many of us go on vacation to escape from normal life or simply to have relaxing experiences. So what happens when someone unexpected comes along and changes the trip's goal?
The Go-Go's big hit, "Vacation," is about meeting someone on a week-long vacation and missing them once you are home. A song best listened to at the end of your vacation when you have the post-holiday blues, "Vacation" is the nostalgic theme song for anyone who feels sentimental about a holiday romance.
20. Summer Nights by John Travolta and Olivia Newton-John
| | |
| --- | --- |
| Genre | Pop, Musical Theatre |
| Year Released | 1978 |
| Album | Grease: The Original Soundtrack from the Motion Picture |
"Summer Nights" from the film "Grease" is one of the opening songs in the movie where the leading couple tells parallel accounts of their summer romance to their friends at school. The song goes back and forth between the chit-chat between the girls and Sandy and the boys talking with Danny.
The song reflects their summer vacation at the beach where they had met and believed to have parted ways, not knowing that they would be attending the same school in the fall.
21. Mexico by James Taylor
| | |
| --- | --- |
| Genre | Folk |
| Year Released | 1975 |
| Album | Gorilla |
If you are taking a trip to Mexico, this song must be on your must-listen list. James Taylor's classic sound is everpresent in this creative song, titled "Mexico", yet it is more upbeat than his other well-known songs.
The song features simple snippets of different people living or visiting Mexico. The song's best part comes near the end when Taylor admits he has written a song about a place he has never been to.
22. Almost Paradise by Mike Reno and Ann Wilson
| | |
| --- | --- |
| Genre | Soft Rock |
| Year Released | 1984 |
| Album | Footloose: Original Soundtrack of the Paramount Motion Picture |
If you are a fan of The Bachelor franchise, then you may recognize the next song on this list from the spin-off series, "Bachelor in Paradise", but most notably, this is the theme song for the movie "Footloose". The song is about two people finally recognizing their mutual love and how it feels like the threshold of perfection. The theme of paradise is perfect for a summer vacation in, well, paradise. This is the exact song to listen to on your next trip to a beautiful tropical destination.
23. On the Road Again by Willie Nelson
| | |
| --- | --- |
| Genre | Country |
| Year Released | 1980 |
| Album | Honeysuckle Rose |
This song is perfect for road trips with an itch for travel that is never satisfied. "On the Road Again" by Willie Nelson is a catchy tune that was written for the film Honeysuckle Rose. It was Nelson's first leading role in a film, and the song won a Grammy for Best Country Song in 1981.
Its cyclical melody and train beat percussion are a great metaphor for the song's message; once one journey ends, you can't wait to move on to the next.
24. I've Been Everywhere by Johnny Cash
| | |
| --- | --- |
| Genre | Country |
| Year Released | 1996 |
| Album | Unchained |
This story song is the ultimate list of destinations for any American traveler. However, would you believe this is not the song's original version? Geoff Mack originally wrote this song in 1959, but since he was Australian, the song only referenced towns in Australia. In 1962, Lucky Starr and Hank Snow Popularized the North American version, with Starr recording an additional three versions for other countries.
The beginning of every version always starts the same. A hitchhiker is on the side of an old dusty desert road who gets picked up by a truck driver, and the story unfolds from there.
25. Holiday by Vampire Weekend
| | |
| --- | --- |
| Genre | Ska Punk, Indie Pop |
| Year Released | 2010 |
| Album | Contra |
This fun, upbeat song has been used for American commercials for many Christmas-themed advertisements but actually is about taking a summer holiday.
"Holiday" isn't about anything in particular and is certainly not a story song. Rather, its lyrics are a continued stream of consciousness from the writer, Ezra Koenig, based on a random fact about a family member giving up meat when learning about the Iraq war.
Despite these rather strange lyrics, the song's hook is quite catchy, and the melody is perfect for singing along on a car ride to the beach!
26. Come Fly with Me by Frank Sinatra
| | |
| --- | --- |
| Genre | Traditional Pop |
| Year Released | 1958 |
| Album | Come Fly with Me |
"Come Fly With Me" is the perfect pump-up song for the long flight to your next vacation destination. The middle of the song has a big band break between choruses, giving the listener time to imagine their inspirational travel-themed movie montage.
This classic swooning song by Frank Sinatra is from his 14th album of the same name. The song was written as a title track for the album to introduce the next songs on the album, which also explore the exotic locations described in this song.
27. Holiday by Green Day
| | |
| --- | --- |
| Genre | Alternative, Punk, Pop, Protest |
| Year Released | 2004 |
| Album | American Idiot |
Though the song is in fact about a holiday, the meaning is a bit darker than it may appear. "Holiday" was written as a protest song against the then-president and the Republican party, who in 2004 had brought America into war again.
The lyrics about the lives of Americans being "on holiday" is not literal. Rather, the lyrics warn the listener that we are letting them use us if we don't hold these politicians accountable for their actions now. By ignoring the problems, we are checking out of reality and living like we are on holiday.
28. Sweet Vacation by Lionel Richie
| | |
| --- | --- |
| Genre | R&B |
| Year Released | 2006 |
| Album | Coming Home |
If you are looking for a romantic getaway with your loved one, this is the song for you. Lionel Richie woos the listener with his sultry voice and calming melody in this seductive tune, properly titled "Sweet Vacation."
Coming Home is a departure in sound from Richie's previous albums, Which is much more of an R&B genre, not discluding "Sweet Vacation." Therefore, this song presents a much more laid-back tone, while still having direct and poignant lyrics, leaving you swooning for more.
29. Spring Vacation by The Beach Boys
| | |
| --- | --- |
| Genre | |
| Year Released | 2012 |
| Album | That's Why God Made the Radio |
A vacation-themed song list would not be complete without at least one song by The Beach Boys. "Spring Vacation" sounds like it's a classic; however, it came out recently in 2012, around the band's 50th anniversary. Their vocals still sound youthful, and the carefree energy that their songs usually emit is also present in this song.
"Spring Vacation" seems to be a commentary on the band coming together and creating another album after so many years. They enjoy the summer weather and making easy money by creating music together.
30. Vacation by Connie Francis
| | |
| --- | --- |
| Genre | Rock and Roll |
| Year Released | 1963 |
| Album | The Very Best of Connie Francis |
If you want a family-friendly song to add to your next family vacation playlist, Connie Francis's "Vacation" is the perfect travel anthem. The opening line literally spells out the word "Vacation," followed by a verse about being out of school for the summer. This song is extremely relatable for kids looking forward to the summer sunshine and the hope for a family beach trip!
31. Anywhere by Rita Ora
| | |
| --- | --- |
| Genre | Dance-Pop |
| Year Released | 2018 |
| Album | Pheonix |
British pop singer Ria Ora wrote "Anywhere" based on Avicii's "Lonely Together." The song is about looking for connection while living in a big city like New York City and realizing that once she finds her person, she doesn't care where she is in the world.
"Anywhere" is a great song to listen to while planning your next trip and trying to pin down a location. Location doesn't matter, as long as you share the experience with the person or people you love most. This is easily one of the best vacation songs!
32. Permanent Vacation by Aerosmith
| | |
| --- | --- |
| Genre | Pop Metal |
| Year Released | 1987 |
| Album | Permanent Vacation |
"Permanent Vacation" is a simple song about wanting to get away from the typical "rock and roll" crowd, escaping from the craziness once and for all at a resort somewhere.
Aerosmith is known for hits like "Dream On," "Walk This Way," "Janie's Got a Gun," or "I Don't Want to Miss a Thing." Their "Permanent Vacation" Album, which includes the song on this list by the same name, was a return to the Pop Metal scene. This album helped the band regain popularity, and by the 1990s, they were producing multi-platinum albums.
33. American Boy by Estelle (Feat. Kanye)
| | |
| --- | --- |
| Genre | Dance-Pop, Synth-Pop |
| Year Released | 2007 |
| Album | Shine |
If you want to visit the United States for the first time, American Boy needs to be on your travel playlist.
This song by English singer Estelle is about her wanting to travel to different major cities in the US, such as New York, L.A., or Chicago. The title lyric of "American Boy" refers to who she speaks to in the song. She doesn't want to travel alone. Instead, she wants this American Boy to be the one who shows her around the major cities.
34. California Dreamin by The Mamas and The Papas
| | |
| --- | --- |
| Genre | Folk Rock |
| Year Released | 1965 |
| Album | California Dreamin' |
Like many songs on this list, "California Dreamin'" is the title track of the album of the same name. The song is about a woman who is stuck living in a town with a cold climate, both literally and figuratively, and longs for the California sunshine. The second verse reveals that she will never leave when she prays in front of a preacher.
It is a commentary on the society of the day. Moving from a small town, especially as a woman, to a large city, let alone across multiple state lines, would be crazy and impossible. Therefore, the protagonist of the story can only keep on singing her haunting chorus and dream that maybe someday things will change.
35. Barcelona by George Ezra
| | |
| --- | --- |
| Genre | Pop, Indie, Folk Rock |
| Year Released | 2014 |
| Album | Wanted on Voyage |
George Ezra's "Barcelona" was written as a reflection of his month-long vacation to the Spanish city. Known for his other hit, "Budapest," a song named after a city, "Barcelona" bears a strong resemblance. They share the same baritone vocal stylings of its writer and a similar cyclical arpeggio on the guitar, as well as both being featured on this debut album. This is the perfect song to listen to on a long road trip or even on the flight to your next European adventure.
36. Drops of Jupiter by Train
| | |
| --- | --- |
| Genre | Pop Rock |
| Year Released | 2001 |
| Album | Drops of Jupiter |
Sometimes we dream about a perfect vacation, but due to challenges, such as financial limits, availability, or coordination issues with friends or family, we never end up taking that vacation. "Drops of Jupiter" is the perfect song to help anyone recover from the realization of a vacation no longer possible by giving you the dreamy inspiration for travel that is impossible.
This song has a lot of abstract lines about traveling through space. It was written by Train's vocalist, Pat Monohan, originally as an ode to his mother, who had passed away. However, the song applies well to anyone who has a dream and doesn't want to let it go.
37. Come On Over by Shania Twain
| | |
| --- | --- |
| Genre | Pop-Country |
| Year Released | 1997 |
| Album | Come On Over |
This is the perfect song to listen to when on a trip to go see family or a long-time friend. Shania Twain's "Come On Over" is a bright, uptempo song about knowing you have people in your life who will always welcome and comfort you.
This song is on this list because it tells the listener to take a trip and escape their problems by coming over to visit the narrator. The easy-going melody and freeing lyrics makes this a great song to listen to on your next family vacation.
38. Holiday by Weezer
| | |
| --- | --- |
| Genre | Pop, Alternative/Indie |
| Year Released | 1994 |
| Album | Weezer (Blue Album) |
This is a great inspirational song for anyone who wants to start planning their next vacation. "Holiday" by Weezer is about friends hitting the open road, not planning where they go or who they will meet up with as they go. The song has an ominous ending as if the group meets a dark fate. However, the rest of the song offers a sense of freedom and an uncaring attitude that is easy listening.
Maybe after listening to this song, you'll be inspired and find that backpacking with no plans is the way to go. Making a vacation without plans can sometimes be freeing and fun!
39. Route 66 by Nat King Cole
| | |
| --- | --- |
| Genre | Rhythm and Blues |
| Year Released | 1946 |
| Album | N/A (Single) |
Originally composed by Bobby Troup in 1946, Nat King Cole and his trio that same year were the first of many bands and solo artists to record the song. The song describes the cross-country journey to California from the east coast on Route 66.
Since the King Cole Trio release, it has been covered by Chuck Berry, The Rolling Stones, John Mayer, and more. The song is perfect for a cross-country road trip across the United States, especially if you take the famous Route 66.
40. America by Simon and Garfunkel
| | |
| --- | --- |
| Genre | Folk |
| Year Released | 1968 |
| Album | Bookends |
The Simon & Garfunkel classic "America" is an abstract song about hitchhiking around the United States in search of "America". The song explores themes of America that are literal, such as highway names, city names, and anecdotes of the people they come across. However, the line about coming "to look for America" is more figurative. The idea is that they are looking for the American spirit, its culture, and the ideology of its meaning. This cinematic song is perfect for anyone ready for a road trip.
Wrap Up:
That does it for this article. Let us know if we should add any songs to this list in the comments below.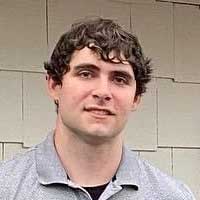 Hi, my name is Kevin and I'm from Butler, Pennsylvania. I've been obsessed with music and audio gear for as long as I can remember. I started this website to help people find professional advice related to a wide range of audio topics. We have a number of Audio Engineers on our team who have been designing and fixing audio gear for decades.