Family is a funny thing. Unlike your friends, whom you accumulate over an extended period, you are born with your family, and you don't get a second shot at who you have. However, there is a special bond amongst family members that makes you see the best in them, even when most people would have a hard time doing so. When it comes to family, you know they have your back no matter what and will always be there for you through thick and thin. For this reason, many songs about family have been written over the years, and we've made an epic playlist with many of the most popular ones below.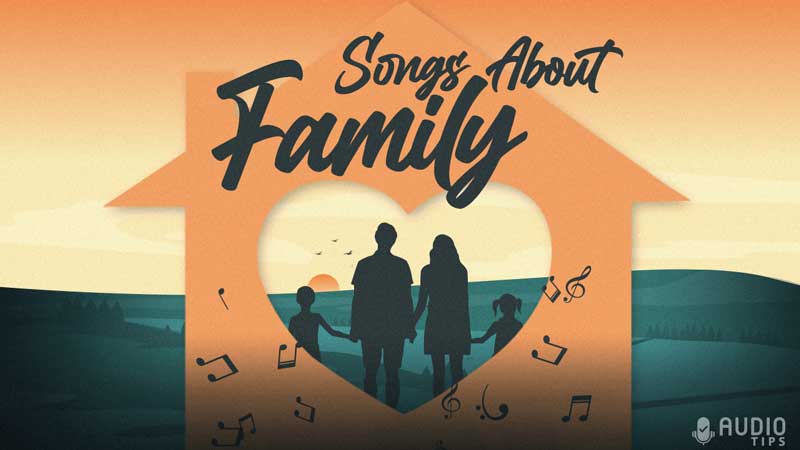 We've included songs from all music genres, including country, pop, rock, and more.
1. The Dollar by Jamey Johnson
| | |
| --- | --- |
| Genre | Country |
| Year Released | 2006 |
| Album | The Dollar |
Country music singer Jamey Johnson was relatively unknown until releasing his first single in 2005, which peaked at number-14 on the Billboard Hot Country Songs chart. That song was also the title track to Johnson's first album, "The Dollar." What makes this song unique is that it puts a new spin on an old story, where the father doesn't have time to spend with his son because he's always at work. The sun asks the mother why he always has to go to work, to which she responds that they pay him to be there. He then innocently asks if he could buy some of his dad's time.
2. Who Says You Can't Go Home by Bon Jovi (Featuring Jennifer Nettles)
| | |
| --- | --- |
| Genre | Rock |
| Year Released | 2005 |
| Album | Have a Nice |
Sometimes, the only thing that we can think about when we are younger is becoming old enough to go out on our own. However, there is an old saying that goes something like "You can never go back home, which means that some people's pride will not let them accept the fact that they failed and return home to face the consequences. With a little help from Lady Antebellum's Jennifer Nettles, Jon Bon Jovi's rollicking, country-flavored single "Who Says You Can't Go Home" explores the concept of embracing your mistakes, realizing that you may not know it all and going back home for a fresh start.
3. Family Table by Zac Brown Band
| | |
| --- | --- |
| Genre | Country |
| Year Released | 2017 |
| Album | Welcome Home |
When it comes to songs about family, there is no shortage of Zac Brown songs that you could choose to include on this list. I went with one of his lesser-known tracks because I feel like this song Embraces the two meanings of family more than most of his other singles. This song Embraces the whole vibe of a time when we all gathered around the dinner table as a family, and everyone was welcome to sit down with us. What makes this song so unique is that it has a laid-back feel while keeping the beat light and playful, so it's not taken too seriously.
4. Granddaddy's Chair by Kane Brown
| | |
| --- | --- |
| Genre | Country |
| Year Released | 2010 |
| Album | Kane Brown |
Most of us are fortunate enough to have warm, loving memories of our grandparents that we can hold on to when we no longer have them. Sometimes, all it takes to trigger those memories is looking at something that was uniquely theirs, like Kane Brown's grandfather's chair, which he sings about in his tribute to the man who occupied it for years, "Granddaddy's Chair." In this reflective, mid-tempo track, Brown declares that his granddaddy will always be in his heart and that he hopes to be able to live up to the standards that his grandfather set for him throughout the years they were together.
5. You're Gonna Miss This by Trace Adkins
| | |
| --- | --- |
| Genre | Country |
| Year Released | 2008 |
| Album | American Man: Greatest Hits Volume II |
One of the things that I have always liked best about the Grammy Award-nominated superstar Trace Adkins is that he seems to be as genuine a person as you will find in the entertainment industry. That's what I think makes his music so popular. Atkins is a man that the rest of us can relate to. In his song "You're Gonna Miss This," Trace advises the listener to try to be more present at the moment while things are happening because we are going to miss these things once they are gone because one day we are going to want to be back in "the good old days."
6. It Won't Be Like This For Long by Darius Rucker
| | |
| --- | --- |
| Genre | Country |
| Year Released | 2008 |
| Album | Learn To Live |
Back when he was singing for Hootie and the Blowfish, it was fairly obvious that lead vocalist Darius Rucker had the chops to succeed in any genre he chose to write music in. After the demise of Hootie and the Blowfish, Darius Rucker made the transition into being a bona fide country music star, as made a parent by his Billboard number-one single "It Won't Be Like This For Long." What makes this track special is the way that Rucker chose to use this song as a vehicle to carry out its beautiful message to appreciate what we have when we are fortunate enough to have it.
7. There Goes My Life by Kenny Chesney
| | |
| --- | --- |
| Genre | Country |
| Year Released | 2004 |
| Album | When the Sun Goes Down |
Although there is certainly no shortage of country songs about appreciating the time you have with your family when you can appreciate it, "There Goes My Life" stands out as one of the premiere tracks regarding this subject matter in the genre. The song is about a father who sees that he has done something well with his life as he's reflecting on the memories he shared with his children. The song appeared as the featured track on Chesney's quadruple-platinum album "When the Sun Goes Down," which was also the fourth-best-selling album of Kenny Chesney's impressive career.
8. We Didn't Have Much by Justin Moore
| | |
| --- | --- |
| Genre | Country |
| Year Released | 2021 |
| Album | Straight Outta the Country |
In this light-hearted trip down memory lane country singer Justin Moore remembers fondly the many things that he grew up with during his childhood. He remembers how much simpler things also were back then. Justin Moore was right. They might not have had much, but they learned to appreciate and take care of the things that they had. Perhaps, more than anything, what I like best about this track is how he remembers all of the things about his childhood. He looks at what he went through as a blessing instead of feeling like he was never happy, nor could he get anything he wanted.
9. The House That Built Me by Miranda Lambert
| | |
| --- | --- |
| Genre | Country |
| Year Released | 2009 |
| Album | Revolution |
The family home is one of the most overlooked aspects of a family. For those who are fortunate enough to grow up living in the same house for their entire childhood, there are fond memories that are usually attached to that house. That's exactly the kind of house Miranda Lambert is singing about in her single "The House That Built Me." When she was asked about this song, which was written by Tom Douglas and Allen Shamblin, country superstar Miranda Lambert said, "Everybody's had that comfortable home place – or maybe even a person – that made you who you are, but that you can't ever really go back to."
10. Weekends Look A Little Different These Days by Brett Young
| | |
| --- | --- |
| Genre | Country |
| Year Released | 2021 |
| Album | Weekends Look A Little Different These Days |
Before you had the responsibility of having a family, you more than likely spent your weekends partying the night away while sleeping all day long. However, all of that changes when you decide to start a family. Weekends that were once completely occupied with partying have now been traded in for a night of laying on the couch and watching Disney Channel with the kids. That's the sentiment that Brett Young brings with his song "Weekends Look A Little Different These Days." However, this new lifestyle doesn't seem to inconvenience Young in the least. Speaking matter-of-factly, he's embracing being a husband and a dad.
11. Family Tree by Caylee Hammack
| | |
| --- | --- |
| Genre | Country |
| Year Released | 2020 |
| Album | If It Wasn't for You |
How many years have people used the analogy of a tree to describe how strong your family ties are within the family? As the old saying goes, "If the roots are strong, then the tree will be strong and prosper as well." Well, that's the message being delivered by Caylee Hammack in her upbeat country tune "Family Tree." And this song, Caylee is saying that while her family might endure its fair share of hard times, the roots that bond the family are incredibly strong, so practically nothing can "shake the family tree" or do something to hurt their family dynamic. If you're looking for country songs about family then this is one you should definitely listen to.
12. Blessed by Elton John
| | |
| --- | --- |
| Genre | Pop |
| Year Released | 1995 |
| Album | Made in England |
Reginald Kenneth Dwight, known better by his stage name Elton John, knows a thing or two about finding lasting success in the music industry. Long before he became known as Sir Elton, Dwight recorded his first album and released it in 1969. Fast-forward over five decades and over 100 million albums sold later, and Elton John is still a force to be reckoned with in pop music. Appearing on his 1995 release "Made In England," the song "Blessed" was written about his relationship with his husband, David Furnish. However, the couple initially had no plans of having children before eventually adopting two boys.
13. I'm Already There (Message From Home) by Lonestar
| | |
| --- | --- |
| Genre | Country |
| Year Released | 2001 |
| Album | I'm Already There |
Lonestar lead vocalist Richie McDonald wrote this song, which is about being there in spirit even when you can't be there in person, with Gary Baker and Frank Myers. When writing the song, the trio Drew inspiration from the times when McDonald's was out on tour with the band and couldn't be there for his family and friends. The title of the song came from something at McDonald's said to his four-year-old son Rhett. When calling home from the road. The boy asked when his dad was coming home, to which he replied: "I'm already there." Three songwriters agreed that this sounded like a great title.
14. Meanwhile Back At Mama's by Tim McGraw (Featuring Faith Hill)
| | |
| --- | --- |
| Genre | Country |
| Year Released | 2014 |
| Album | Sundown Heaven Town |
Although it's not uncommon for a husband and wife team to record a song together, especially in country music, Tim McGraw and Faith Hill are perhaps the most successful and most famous couple in the history of country music. However, this was not the first time that the husband and wife performed together on his phone. In 1997, they took home four Academy Of Country Music Awards for their single "It's Your Live." This classic-sounding song was partially inspired by Tim McGraw's childhood, in which he did not find out who his biological father was until he was 13 years old.
15. Daughters by John Mayer
| | |
| --- | --- |
| Genre | Singer-Songwriter |
| Year Released | 2003 |
| Album | Heavier Things |
This simple, mid-tempo, acoustic track, which won Grammy Awards for Best Male Pop Vocal Performance and Song Of The Year, was inspired by singer-songwriter John Mayer seeing that there were so many beautiful women around him who had "daddy issues." Mayer went on to say that he's also noticed that when women have serious troubles trusting men, it usually stems from not being able to trust the first and most important man in their life. I think that this is what makes this song so unique and so special. John Mayer was concerned enough about the well-being of women everywhere to write a song like this.
16. Even Though I'm Leaving by Luke Combs
| | |
| --- | --- |
| Genre | Country |
| Year Released | 2019 |
| Album | What You See Is What You Get |
In this touching, mandolin-infused track a father sees his son become old enough to join the military, which is exactly what he does. When the father voices his concerns about his son being sent to serve, his son reassures him that even though he's leaving, he's not going anywhere. I like about this tune is that it was primarily written by the one person in the group who had experience with being a father, so it gave the song a very genuine and honest feel, which is the way that the beautiful nature of this song's subject matter should have been approached.
17. I Thank You Child by Zakk Wylde
| | |
| --- | --- |
| Genre | Hard Rock, Metal |
| Year Released | 1996 |
| Album | Book of Shadows |
Although he lets his heavier side shine through in Black Label Society, Zakk Wylde has a soft, sensitive side of his personality that his children love. Decide comes through most in his solo music, much like the loving ballad Wyde wrote for his children. What I love about this song is that Zakk isn't afraid to let it all hang out and show the entire world how much his children mean to him. Wylde isn't afraid to tap into his emotionally dark side on this track when he sings the line, "It was you who made living worthwhile. I thank you, my child."
18. We Are Family by Sister Sledge
| | |
| --- | --- |
| Genre | R&B, Soul, Disco |
| Year Released | 1979 |
| Album | We Are Family |
If we were in a family feud, and the question was, "Can you name a song that pertains to family," Sister Sledge's disco classic "We Are Family" would easily be the number-one answer. This track embraced the concept that we can all be one big happy family together on Earth. This was a concept that most of the country got behind because the single shot up to the third spot on the Billboard Hot 100, making it the group's highest-charting single ever. In over four decades since its release, this song still serves as a theme for the unification of all types around the world.
Popular Related Article: Country Songs About Brothers Playlist
19. Family Business by Kanye West
| | |
| --- | --- |
| Genre | Rap, Hip-Hop |
| Year Released | 2004 |
| Album | The College Dropout |
Although there are plenty of songs that are dedicated to mothers, fathers, and the rest of our respective families who have helped us to get where we are in life, there aren't very many songs that pay tribute to those who are no longer with us. However, there may be one exception to that rule. The rap genre always seems to find a way to pay tribute to the loved ones who are no longer with them. That's what this song from the controversial rapper Kanye West is about. It shows respect to the family members who weren't able to make it to this point in his journey through life.
20. Sing A Family Song by Merle Haggard
| | |
| --- | --- |
| Genre | Country |
| Year Released | 1979 |
| Album | Serving 190 Proof |
I don't know about most of you, but if I were asked to Name an artist who wrote A touching song about family, Merle Haggard would probably be the last name that came to my mind. However, here he is with one of the most memorable songs you will ever hear about his memories of his family. What I love most about this song is that Merle doesn't stray far from his usual style, opting to keep it simple with only his voice and its acoustic guitar to carry the song in which he is asking us to share our memories of home with him.
21. Dear Mama by Tupac Shakur
| | |
| --- | --- |
| Genre | Rap, Hip-Hop |
| Year Released | 1995 |
| Album | Me Against the World |
People around the world will usually agree that the one person who has the power to hold the family unit together is Mama. She's also the first one to roll up her sleeves and do whatever it takes to take care of her family. Even Tupac Shakur, who is one of the most respected and influential rappers in history, wrote a song to acknowledge how much he loves his mother and how much he appreciates everything that she's done for him. I like that someone as hardened as Tupac isn't afraid to let his guard down, and his emotions show in this track.
22. A Song for Mama by Boyz II Men
| | |
| --- | --- |
| Genre | R&B, Soul |
| Year Released | 1997 |
| Album | Evolution |
Leave it to Philadelphia's premiere singing group Boyz II Men, to give us one of the most peer-jerking, emotional, and heartfelt tributes to the one person who we look to for practically everything, Mom. The second single from their album "Evolution" was also used in the film Soul Food, which was a film about a family staying together in the face of tragedy. If I had to guess, I would say that this is probably the world's most-played song for Mother's Day, and I can understand why. Any mother would be brought to tears if her son or daughter dedicated this track to them.
23. Headlights by Eminem (Featuring Nate Ruess)
| | |
| --- | --- |
| Genre | Rap, Hip-Hop |
| Year Released | 2013 |
| Album | The Marshall Mathers LP 2 |
The Grammy Award-winning rapper Eminem, also known as Marshall Mathers, has had his fair share of battles with his mother. They have also been well-publicized and documented in some of his songs, like the vitriol-filled "Cleaning Out My Closet." However, it seems like Marshall wanted to go on record trying to make amends for his past battles with his mother in the song "Headlights," which featured Nate Ruess from the band Fun. The song was a heartfelt apology to his mother for all of the troubles that they went through together while also giving her the reasons why he felt the way he did.
24. My Father's Eyes by Eric Clapton
| | |
| --- | --- |
| Genre | Rock |
| Year Released | 1992 |
| Album | Unplugged (Deluxe Edition) |
Sometimes we can look into the eyes of our children and see things that remind us of our parents or our grandparents. It may be the way they smile or their skin, or in Eric Clapton's case, he sees his father in his son's eyes. Clapton realized that previous generations live on through younger Generations, which inspired him to write the track "My Father's Eyes." Sadly, Eric Clapton never knew his father when he was growing up. He was raised by his grandparents, home he thought were his birth parents. His father never contacted him until he found out that he was rich and famous.
25. Keep The Family Close by Drake
| | |
| --- | --- |
| Genre | Rap, Hip-Hop |
| Year Released | 2016 |
| Album | Views |
There's nothing like being deserted by the people you rely on most to make you realize how valuable having a family to fall back on can be. Unfortunately, that seems like a lesson that Drake had to learn the hard way. It's also a lesson that he shares with us in his minor hit "Keep The Family Close" when he says "How do you not check on me when things go wrong? Guess I should've tried to keep my family closer, much closer." What I like about this track is that I find it refreshing that Drake is readily admitting his mistake and owning up to his actions.
26. Family Reunion by the OJays
| | |
| --- | --- |
| Genre | R&B, Soul |
| Year Released | 1975 |
| Album | Family Reunion (Expanded Edition) |
The O'Jays couldn't have said it better than they did in their Track Family Reunion when they said that "The family is the solution for all the world's problems today.." that was written nearly 50 years ago, and it still holds for today's problems. What I like most about this track is that the OJays do a great job acknowledging their grandparents and parents who passed away before they could see such a joyous occasion. This track was the perfect way for them to honor their family while also giving them a title track for their 1975 release, "Family Reunion."
27. Thank You Mom by Good Charlotte
| | |
| --- | --- |
| Genre | Pop Punk |
| Year Released | 2000 |
| Album | Good Charlotte |
Okay, for this song, I'd like to try something a little different. I want to talk about what I like about the song first. What I like most about this track is that I think that it's incredibly thoughtful to see these guys remember and dedicate a song to their moms because, you know, that's who supported them through all of the lean times they went through when they were trying to become famous. It was also nice to see the guys in Good Charlotte slow it down and write an acoustic, loving tribute to the women who were responsible for raising them and teaching them to love.
28. Humble and Kind by Tim McGraw
| | |
| --- | --- |
| Genre | Country |
| Year Released | 2015 |
| Album | Damn Country Music |
When Lori McKenna was writing this song for Tim McGraw, she was thinking about his three daughters. That sentiment comes through in the song, which is about the advice that he wants to pass on to all three of his girls, both practical and character-related. McGraw confesses that he had trouble getting through the song without breaking down and crying. At one point, he left the studio to go to a volleyball game but then returned because he wanted to capture the raw emotion he was feeling in the song. Those feelings were apparent in the final product, which is a beautiful tribute to them. If you enjoy this song, check out our full playlist of country songs about daughters.
29. My Little Love by Adele
| | |
| --- | --- |
| Genre | Pop, R&B, Soul |
| Year Released | 2021 |
| Album | 30 |
When their mother and father get a divorce, there's no doubt that the children involved are going to have questions that they want answered. This was the inspiration behind Adele recording her album "30," in which she attempted to answer all of the questions that her six-year-old son Angelo had about the divorce. One of those songs was the Retro sounding track "My Little Love," in which the singer expresses deep remorse for making her son feel sad while letting him know that the divorce was no fault of his. The 16-time Grammy-winning singer readily admits that she is flawed and hates that her son had to hurt.
30. Turn To You by Justin Moore
| | |
| --- | --- |
| Genre | Country |
| Year Released | 2013 |
| Album | Off the Beaten Path |
While this song could have easily made our list of songs about soulmates, I chose to include it in a list of songs about family because many people believe that family begins with their spouse. I love the fact that Justin Moore isn't afraid to show his feelings and let it all hang out in this rollicking, upbeat country hit that is dedicated to his best side, also known as his wife. I love how he talks about having different sides, including a wild side, but when people want to see his good side, he lovingly looks over and points at his wife.
31. Family Is Family by Kacey Musgraves
| | |
| --- | --- |
| Genre | Country |
| Year Released | 2015 |
| Album | Pageant Material |
For many years now, I've heard the saying, "You can pick your friends, but you can't pick your family." That's a saying that country star Kacey Musgraves grew up with because its influence is all over her single "Family Is Family." What I like most about this song is that Musgraves embraces the fact that everybody is flawed, but your family is something that you can count on when the chips are down and you can't count on anybody else. It's like she says in the song, "They might smoke like chimneys, but they'll give you their kidney." That's what I call coming through for you.
32. Grandpa (Tell Me 'Bout The Good Old Days) by The Judds
| | |
| --- | --- |
| Genre | Country |
| Year Released | 1986 |
| Album | Rockin' with the Rhythm |
Here's another song that would have been a perfect fit in our list of the best songs for a karaoke duet, had I not already used a song from The Judds on that list. Still, this beautiful song from Naomi and Wynonna Judd Harkins back to a much simpler time when our grandparents thrived. What's amazing about this song is that these two ladies love to hear about the good old days from their grandfather, which is something that you don't see a lot of these days. It also places a strong emphasis on family bonding, showing how important family is to this mother-and-daughter group.
33. Hey Jude by The Beatles
| | |
| --- | --- |
| Genre | Rock, Classic Rock |
| Year Released | 1968 |
| Album | Hey Jude (Single) |
It isn't all that uncommon for music stars to write songs that are dedicated to their children. After all, many times, their kids provide some much-needed inspiration to these artists at a time when they may need it most. As the story goes, John Lennon and Paul McCartney wrote this loving tribute to John Lennon's son, Julian. However, while it might have been more fitting if John Lennon would have sung the song, Paul McCartney took the lead vocal duties for this track that became one of the Beatles' almost unbelievable 20 number-one hits on the Billboard Hot 100 charts.
34. My Town by Montgomery Gentry
| | |
| --- | --- |
| Genre | Country |
| Year Released | 2002 |
| Album | My Town |
Isn't it funny how when you are younger, the only thing that you can think about is getting old enough to move away from the town you are raised in and start a new life somewhere else, only to be drawn back there to raise a family of your own when you get older? That's okay if it's happened to you. It's happened to the best of us, including Eddie Montgomery and Troy Gentry, according to their song "My Town." In case you were wondering, both Montgomery and Gentry are Kentucky natives, so that town would be somewhere in the Bluegrass State.
35. My Tennessee Mountain Home by Dolly Parton
| | |
| --- | --- |
| Genre | Country |
| Year Released | 1973 |
| Album | My Tennessee Mountain Home |
Some so many people equate family with the home they grew up in. These people always romanticize where they grew up and always harken back to those days. From the way that she sings this simple song, you can tell that Dolly Parton is incredibly fond of both where she grew up and who raised her. What makes this song so unique is that it sounds incredibly reminiscent of something that you would hear being played on a front porch somewhere in the mountains of Tennessee, except that Dolly Parton's Angelic voice is carrying the tune instead of hearing Grandma sing it.
36. Family Affair by Sly And The Family Stone
| | |
| --- | --- |
| Genre | Funk, R&B, Soul |
| Year Released | 1971 |
| Album | There's a Riot Goin' On |
If anybody knew a thing or two about turning something into a family affair, it would be Sly And The Family Stone, with siblings Sly, Eddie, and Rosie, all members of the band. Unfortunately, in the 1970s, sly was battling drug addiction, which caused the group to miss several shows and also caused increasing tension within the band. This was when they released their darkest material yet, "There's a Riot Goin' On." What I like most about "Family Affair" is that while most people think it is a celebration of the family, Sly tells us all of the things that could go wrong.
37. Family Fued by Pistol Annies
| | |
| --- | --- |
| Genre | Country, Rockabilly |
| Year Released | 2011 |
| Album | Hell On Heels |
I've always thought that one of the saddest things that I've had to observe when someone I love died was watching everybody fight over who was going to get their favorite material belonging from that person. Nothing brings out the worst in a family more than death; people will bus and fight over the most trivial things as they do in the Pistol Annies track "Family Feud." What makes this song so unique is that it remains upbeat, which gives the track an almost comical feel. I'm almost ashamed to say that while this track should make you want to cry, I found myself laughing several times.
38. He Walked on Water by Randy Travis
| | |
| --- | --- |
| Genre | Country |
| Year Released | 1989 |
| Album | No Holdin' Back |
Randy Travis is one of the most successful country musicians of all time. The country music star sold over 18.8 million albums in his career, with 16 of his singles reaching the top spot on the Billboard Hot Country Songs chart. One of the biggest hits of Travis's career came from the double-platinum album "No Holdin' Back." That track was inspired by the gospel song of the same name, "He Walked on Water." The song is about how much the narrator idolizes his grandfather. So much so that he looks at him like he is as Flawless and perfect as Jesus was.
39. Cat's in the Cradle by Harry Chapin
| | |
| --- | --- |
| Genre | Folk, Indie, Rock |
| Year Released | 1974 |
| Album | Verities & Balderdash |
When you are trying to think of songs that are about family, Harry Chapin's classic "Cats In the Cradle" is probably one of the first tunes that will pop into your mind. What I like most about this song is that it shows how over his formative years, the only thing that the son wanted was for his dad to spend time with him. However, when the two grew older, the father found himself wanting to spend more time with his son, who now didn't have time to spend with him. It teaches you to appreciate the time you have when you have it.
40. Oh Mother by Christina Aguilera
| | |
| --- | --- |
| Genre | Pop, R&B, Soul |
| Year Released | 2016 |
| Album | Back to Basics |
When Christina Aguilera recorded this track, she certainly proved that there was some truth in the title of her album "Back to Basics." Her stripped-down approach to this track is refreshing, especially when it was released during a time when everything seemed to be over-bloated and overhyped. What I believe makes this song so unique is that it showed both the emotional and the musical maturity of Christina Aguilera, proving that she had certainly come a long way from recording empty pop songs like "Genie In a Bottle" to recording an emotional, touching, and loving tribute to her mother.
41. The Greatest Man I Ever Knew by Reba McEntire
| | |
| --- | --- |
| Genre | Country |
| Year Released | 1991 |
| Album | For My Broken Heart |
If you were to pull a thousand country music fans, I would be willing to bet my last dime that the majority of them would say that Reba McEntire is the Undisputed Queen of Country Music. If I were to choose one word to describe Reba's voice, that word would be "pure." I have always thought that Reba McEntire had amazing vocal talent, and that Talent is especially evident in the simple, loving ode to her father, "The Greatest Man I Ever Knew." What I like best about this song is that the instruments or dialed-back in the song are confident enough to let Reba's vocals shine.
42. Family by Rodney Atkins
| | |
| --- | --- |
| Genre | Country |
| Year Released | 2011 |
| Album | Take a Back Road |
Anybody who's ever been to a family reunion knows that there are going to be good times to be had, but there are also going to be moments that will test your patience, even if they are your family. That's what makes "Family" by Rodney Atkins so funny. If you come from a Southern family, then you can relate to most of the situations and scenarios depicted in this song. This song is the first one I've ever heard that both mates a case for wanting to go to the family reunion every year and also for wanting to skip it for the next couple of years.
43. Father To Son by Queen
| | |
| --- | --- |
| Genre | Hard Rock, Classic Rock |
| Year Released | 1974 |
| Album | Queen II |
At the beginning of time, fathers passed valuable wisdom along to their sons. That is the premise behind Queen's ballad "Father To Son," as always seems to me like a king passing along some words of wisdom to his son before he goes off to battle. What makes this song so unique is the approach that Queen took to the way the father is speaking to his son. Of course, they wouldn't be Queen if they wouldn't leave it open to the interpretation of the listener, but I honestly feel like they made this song feel like it was straight out of the past.
44. Papa Don't Preach by Madonna
| | |
| --- | --- |
| Genre | Pop |
| Year Released | 1986 |
| Album | True Blue |
If there is one thing that would make a father highly upset, that would be the unexpected pregnancy of his teenage daughter. Well, in the scene being depicted in Madonna's hit single "Papa Don't Preach," that's exactly what's happening. In this it's single from her album "True Blue," Madonna, who is the highest-selling female artist of all time, confronts her father with the fact that she is pregnant and plans on keeping the baby. What makes this song unique is that at the time it was released, it was practically unheard of for a girl to be as defiant of her father as Madonna was in this track.
45. Teach Your Children by Crosby Stills, Nash, And Young
| | |
| --- | --- |
| Genre | Folk, Indie |
| Year Released | 1969 |
| Album | Crosby, Stills & Nash |
This country-flavored folk song what's written by Graham Nash because he had difficulties dealing with the time that his father spent in prison. One of the more interesting facts about this song that most people are unaware of is that The Grateful Dead's Jerry Garcia plays the steel guitar on this track. Nash wanted to make sure that his track and Universal appeal, saying, "The idea is that you write something so personal that every single person on the planet can relate to it. Once it's there on vinyl, it unfolds outwards so that it applies to almost any situation."
46. Family Portrait by Pink
| | |
| --- | --- |
| Genre | Pop, R&B |
| Year Released | 2001 |
| Album | Missundaztood |
Sometimes, we want to believe that life is picture-perfect, complete with families like the ones depicted in television shows like The Cosby Show. Unfortunately, that's not the hand that Life deals us sometimes, and that's what Pink is trying to show us in her deeply saddening track "Family Portrait." Pink says that she opened up and showed her true emotions in this song, which was written from a poem that she wrote after her parents got divorced when she was younger. The gifted singer says that she's only seen her father cry three times in her life, and this was one of those times.
47. Family Bible by Willie Nelson
| | |
| --- | --- |
| Genre | Country |
| Year Released | 1971 |
| Album | Yesterday's Wine |
I'll be the first to admit that Willie Nelson is probably one of the last names that come to mind when I think of country singers who have also recorded gospel tunes. However, Willie proved me wrong with his track "Family Bible." Willie said that the song was inspired by his grandmother, Nancy Elizabeth Smothers, who used to love reading the Bible. What I find to be one of the most interesting facts about this song is that Willie Nelson started writing the track in 1957, although it didn't officially make it into an album until 1971's classic record "Yesterday's Wine."
48. Daddy's Hands by Holly Dunn
| | |
| --- | --- |
| Genre | Country |
| Year Released | 1986 |
| Album | Holly Dunn |
Although Daddy's Hands may be the song that you immediately associate with country music singer Holly Dunn, it was not the biggest hit single of her career. The song peaked at the seventh spot on the Billboard Hot Country Songs chart, but it never made it to the top spot of the chart. However, it was still a very loving and touching song that showed us exactly how much she loved her father, and how much her father loved her. The fact that she wasn't afraid to let loose and show us her true lines about our father is what makes this song so unique.
49. I'll Always Love My Mama by The Intruders
| | |
| --- | --- |
| Genre | Funk, R&B, Soul |
| Year Released | 1973 |
| Album | Save the Children |
Hailing from Philadelphia, Pennsylvania, The Intruders are perhaps most well-known for giving us the funkiest song to ever pay tribute to the women who carried us and bore us. Their hit single "I'll Always Love My Mama" is a six-minute love-fest that shows homage to Mom. The Intruders also go into detail about some of the many jobs that Mom has had to hold to get the family what they need, which only strengthens the family bond that she shares with her children. My favorite part is when they apologize to their mother for all of the things they've done wrong. It sounds honest, sincere, and heartfelt. If this is a song that resonates with you and you enjoy country music, we think you'll love our playlist of country songs about moms.
50. Dance With My Father by Luther Vandross
| | |
| --- | --- |
| Genre | R&B, Soul |
| Year Released | 2003 |
| Album | Dance with My Father |
Sadly, it's far too often that we find ourselves reminiscing about loved ones after they have already passed on instead of celebrating them while they were able to enjoy it. In his beautiful ballad dedicated to his father, Luther Vandross recalls one of the more Vivid memories that he has with his father, which included learning to dance by standing on his father's feet. This would be one of the last songs that Luther Vandross would ever write, as he died from complications due to a stroke shortly after he finished writing this song. Another interesting fact is that this song is co-written by Richard Marx.
51. Family Man by Craig Campbell
| | |
| --- | --- |
| Genre | Country |
| Year Released | 2011 |
| Album | Craig Campbell |
One of the most significant factors that will inspire you to do better is having a family that encourages you to do better. Sometimes, it's hard to be inspired on our own, and our families are one of the best sources we could ever find to draw inspiration from. That's what I like so much about this song, and I feel like that's what makes it unique. It is centered around Campbell's love of being a family man and the sacrifices he makes for his family. Craig Campbell was a professional songwriter in Nashville before being persuaded by his friend Luke Bryan to release his material.
52. The Best Of Times by Dream Theater
| | |
| --- | --- |
| Genre | Progressive Metal |
| Year Released | 2009 |
| Album | Black Clouds & Silver Linings |
Who says that metal guys don't have feelings? This song was dedicated to the memory of Dream Theater drummer Mike Portnoy's father, Howard, who passed away after succumbing to a battle with cancer in 2008. The 13-minute epic track starts with a somber, almost surrealist feel before it kicks into high gear and turns into an all-out celebration of Howard's life. We're calling some of the good times he and Mike had together. Portnoy says that he wanted to write a song that paid tribute to the 41 years of happiness he had with his father instead of the 6 months of pain at the end.
53. Daughter by Loudon Wainwright III
| | |
| --- | --- |
| Genre | Alternative, Indie |
| Year Released | 2007 |
| Album | Strange Weirdos |
In a voice that can only be described as being reminiscent of the late, great Bob Dylan, Loudon Wainwright III proudly says that his daughter gets everything she wants and claims he bought her everything she owns. The song, which also Drew inspiration from Bob Dylan, is a light-hearted, folk-inspired track that helps Wainwright to express some of these simple pleasures of fatherhood. What I like about this song is that none of it sounds forced or contrived. It's almost as if you could hear some guy who's on vacation bragging about his little girl to another guy he met on the beach.
54. Father And Daughter by Paul Simon
| | |
| --- | --- |
| Genre | Folk, Singer-Songwriter |
| Year Released | 2002 |
| Album | The Wild Thornberrys Movie (Original Motion Picture Soundtrack) |
Paul Simon is most famously known for being one-half of one of the most beloved and popular folk bands of all time, Simon and Garfunkel. However, since going solo in 1972, Paul Simon has written some compelling and touching songs about the relationship between mother and son, and also in the appropriately titled "Father And Daughter," which he wrote and recorded for the soundtrack to The Wild Thornberrys Movie. Keeping an upbeat, jovial tone, this song is a stylistic shift from anything that Paul Simon and Art Garfield recorded together. Inspiration for this track was drawn from Paul Simon's seven-year-old daughter Lulu.
55. Wouldn't Mama Be Proud by Elliott Smith
| | |
| --- | --- |
| Genre | Alternative |
| Year Released | 2000 |
| Album | Figure 8 |
Some of the heaviest weight that you will ever have to lift comes from the expectations of those around you. That's exactly what "Wouldn't Mama Be Proud" by Elliott Smith is about. The narrator in the song is a semi-famous rock star, but he is weighing that against the expectations of his loved ones to determine his position in life. In my opinion, this song is reminiscent of the style best used by the Beatles on their track "Here Comes the Sun." Smith's blatant use of the radio-friendly pop sound also makes a direct statement about the narrator's peculiar conundrum in which he finds himself.
56. Don't Forget to Remember Me by Carrie Underwood
| | |
| --- | --- |
| Genre | Country |
| Year Released | 2005 |
| Album | Some Hearts |
When she's taking a break from writing girl-power revenge anthems like before he cheats, Carrie Underwood has been known to write some of the most endearing and thought-provoking tracks in country music today. For example, her song "Don't Forget to Remember Me" is a touching track that sees a young Carrie Underwood ready to move out of her mother's house and be on her own. As she is leaving and planning all of the wonderful adventures she will get into once she's out of her parent's house, her mom asks her one simple favor. She asks that Underwood not forget to remember her.
57. Daddy Sang Bass by Johnny Cash
| | |
| --- | --- |
| Genre | Country, Gospel |
| Year Released | 1968 |
| Album | The Holy Land |
The world was a much simpler time 50 to 60 years ago than it is today. Back then, it wasn't uncommon for the entire family to get together on a Sunday evening and have a family sing-along. That's the kind of family memories that Johnny Cash is opening up to us about in his hit single "Daddy Sang Bass," which featured his future wife, June Carter, on backing vocals. June had also come from a musically talented family, in which she performed in a group with her mom and dad. Johnny and June met and began dating while on tour with each other. They got married in 1968.
58. Seein' My Father In Me by Paul Overstreet
| | |
| --- | --- |
| Genre | Country |
| Year Released | 1990 |
| Album | Sowin' Love |
We can be told that we look like one of our parents throughout our entire lives, but it doesn't hit home until you first see it for yourself. In the single "Seein' My Father In Me, Paul Overstreet is singing about seeing a picture of his father, and realizing how much he looks like his father did when he was his age. He also says that he has noticed several other things that he does exactly like his father, like the way he walks. I think what makes this track so special l is how emotionally honest and truthful this song feels.
59. Be a Father to Your Child by Ed OG & Da Bulldogs
| | |
| --- | --- |
| Genre | Rap, Hip-Hop |
| Year Released | 1991 |
| Album | Life of a Kid in the Ghetto |
Now it looks like rap is also getting into the game. Back in 1991, when street rap was starting to gain an immense amount of traction in popularity, Ed OG & Da Bulldogs released a wake-up call to all of the deadbeat fathers who were within earshot of hearing this track. In a refreshing change of pace, Ed OG raps about how important it is to be by your partner's side and how rewarding it is to be present in your child's life. What makes this song unique is that this song takes a Firm Stance in backing female empowerment in a relationship, and it works.
60. Father And Son by Cat Stevens
| | |
| --- | --- |
| Genre | Alternative, Folk, Indie |
| Year Released | 1970 |
| Album | Tea for the Tillerman |
In this acoustic folk ballad from 1970, the narrator is a father who is passing on some advice about life to his younger son in a way that is distinctly Cat Stevens' style of music. In almost their conversations, the father advises his son to settle down, find a girl, and get married. He stresses that this is the key to finding happiness. However, the son becomes compelled to leave and is getting increasingly agitated with his father's advice. Although Stevens' relationship with his father, Stavros Georgiou, inspired the track, the singer says that the story contained within the song is 100% fictional.
61. All That I Got Is You by Ghostface Killah (Featuring Mary J Blige)
| | |
| --- | --- |
| Genre | Rap, Hip-Hop |
| Year Released | 1995 |
| Album | Ironman |
Ghostface Killah's "All That I Got Is You" is one of the most honest, touching, heartbreaking, and sincere looks into a musical artist's childhood that we have ever been lucky enough to see. Instead of waxing poetic about how wonderful his childhood was, Ghostface gives us a peek into what his childhood was like without glorifying it or embellishing things that never really happened. Instead, the rapper gives us an honest look into what life is like for many children growing up in the United States today, especially those coming from single-parent or low-income homes where there's never enough food or money.
62. Isn't She Lovely by Stevie Wonder
| | |
| --- | --- |
| Genre | R&B, Soul |
| Year Released | 1976 |
| Album | Songs in the Key of Life |
Although this song has been used for wedding ceremonies since its release, "Isn't She Lovely," which appears in Stevie Wonder's 1976 masterpiece "Songs in the Key of Life," was originally written to celebrate the birth of his daughter Aisha. What I like best about this song is that Stevie Wonder found the purest, simplest, and most loving way to honor his daughter, and that shines through several times over on this track. In 2005, Stevie and Aisha recorded a duet together. That marked the second time they appeared together on a track, as Aisha can be heard at the beginning of this one too.
63. The Living Years by Mike and The Mechanics
| | |
| --- | --- |
| Genre | Pop, Rock, New Age |
| Year Released | 1976 |
| Album | Living Years |
When people pass away, you finally realize that it's too late to say all those things that you have been meaning to say feel about them. However, once a loved one passes away, you no longer have the time nor the opportunity to let them know how much they meant to you. In his hit single "The Living Years," Mike Rutherford from Mike and The Mechanics is relaying a message to us that he, unfortunately, had to come by the hard way. Both Rutherford and Scottish songwriter B.A. Robertson had both lost their fathers shortly before getting together to write and record this hit single.
64. Retrospect For Life by Common
| | |
| --- | --- |
| Genre | Rap, Hip-Hop |
| Year Released | 1997 |
| Album | One Day It'll All Make Sense |
Rap artist Common has earned a well-deserved reputation for writing some of the most thought-provoking and intelligent songs in the entire genre. In this eye-opening and somewhat shocking song that takes a look at becoming a parent, we find the couple at odds over whether or not they are ready to be parents. In a thought-provoking fashion, this song presents both these sides for and against abortion and how each choice would affect the two prospective parents. That's what I like most about this track. It's an eye-opening look into both sides of the debate. You're either pro-life or pro-choice, but this song assures that both sides are heard.
65. My Father's Daughter by Jewel (Featuring Dolly Parton)
| | |
| --- | --- |
| Genre | Folk, Singer-Songwriter |
| Year Released | 2015 |
| Album | Picking Up the Pieces |
Jewel enlisted the help of Dolly Parton on this track, which was the first single she released from her 2015 release, "Picking Up the Pieces." The track "My Father's Daughter" was reflective of the sonic change that Jewel's music was undergoing at the time as she was making the transition from alternative to folk music. What makes the song unique is that Jewel does not die away from the influence that her father has had on her life. She owns who she is, which is a strong young woman who embraces her roots and is proud of where she comes from.
66. Family Tradition by Hank Williams Jr.
| | |
| --- | --- |
| Genre | Country |
| Year Released | 1979 |
| Album | Family Tradition |
Although it's one thing to live in the shadow of a legend, it's quite another when that Legend is the one and only Hank Williams, who is as close to country music royalty as there will ever be. Still, what I enjoy about this song is that Hank Williams Jr doesn't try to hide his roots or what made him who he is. Instead, he embraces the crazy side of family life while having a legendary country performer for a Father. However, what I find interesting is that when Hank Sr died, Hank Williams Jr was just a baby, so he wouldn't remember much about his father.
67. Driveway by Cody Johnson
| | |
| --- | --- |
| Genre | Country |
| Year Released | 2021 |
| Album | Human: The Double Album |
I've heard plenty of analogies comparing Heaven to lots of things, but I have never heard anybody say that they hoped that the entrance to Heaven would look like the driveway to their house, at least not until now. In the song, Johnson shows the ultimate form of respect to his family by saying that he hoped that they were going to be included in his definition of Heaven. What makes this song different is that it isn't afraid to be open, raw, and honest with whoever needs to hear it while maintaining a sense of tenderness and compassion toward the listener.
68. He Didn't Have to Be by Brad Paisley
| | |
| --- | --- |
| Genre | Country |
| Year Released | 1999 |
| Album | Who Needs Pictures |
One of the most honorable and sincere things that a man can do is to accept a woman's children as his own and raise them as such. Brad Paisley pays tribute to the man who stepped in, stepped up, and helped raise him, although he didn't have to. That's what makes this song unique. It's not afraid to take a look at what is considered the family unit and address those who have dared to step up and raise someone else's child. It's about time that these people get their just desserts. It doesn't matter whether you like them or just like them. Step-parents are parents too.
69. Daughters by Nas
| | |
| --- | --- |
| Genre | Rap, Hip-Hop |
| Year Released | 2012 |
| Album | Life Is Good |
Not only is Nas quite often compared with some of the greatest names in the history of rap, but he also delivered a positive message that earned him two Grammy nominations for his track "Daughters." Appearing on his 2012 release "Life Is Good," this song is addressed specifically to the guys out there who have daughters. We all know that it is much easier for a man to raise a son than a daughter, and Nas wants to be sure that he's recognizing the guys who go out there every day and try to make this world a better place for their children.
70. Life Changes by Thomas Rhett
| | |
| --- | --- |
| Genre | Country |
| Year Released | 2017 |
| Album | Life Changes |
If there's one thing that I can attest to, it's that nothing in life is constant except change. Sometimes, this is for the better. You find yourself being the type of man you never thought you would become, and it looks good on you. Nowadays, we will gladly trade a night of partying for a night on the couch with the family. I like the fact that this song addresses the elephant in the room by saying that life changes drastically once you bring children into the equation. , sometimes it's the things you expected the least to bring the joy that ends up bringing you the most joy.
71. The Daughters by Little Big Town
| | |
| --- | --- |
| Genre | Country |
| Year Released | 2020 |
| Album | Nightfall |
If you're looking for a country song that will bring your eyes to tears, look no further than this poignant track from Little Big Town, which addresses the expectations and demands that society has passed onto women who are told what to do in every aspect of their lives. What I like best about this song is the feelings that it forces you to have. It takes a bold look at how badly some women have it in other cultures around the world, as well as making taking care of our daughters and wanting the best for them a normal occurrence in this country.
72. Family Ties by Baby Keem (Featuring Kendrick Lamar)
| | |
| --- | --- |
| Genre | Rap, Hip-Hop |
| Year Released | 2021 |
| Album | The Melodic Blue |
Although they have been working together behind the scenes for years, this track was the first official collaboration between Baby Keem and his cousin, Kendrick Lamar. In the first part of the song, Baby Keem acknowledges all the doors that a superstar cousin has opened for him. In the second half of the track, Kendrick Lamar completely takes over it. His verse addresses his status as the GOAT and being on top of the rap game. While the two cousins seemingly have different dials and flow patterns, it's easy to see that being a gifted lyricist must run in the family.
73. That's My Job by Conway Twitty
| | |
| --- | --- |
| Genre | Country |
| Year Released | 1987 |
| Album | Borderline |
In the mid to late 1980s, this song dominated the country airwaves, peaking at the sixth spot on the Billboard Hot Country Songs chart, and tells the tale of a young boy seeking answers about life. In the song, a young Conway Twitty has a dream that his father died, leaving the child visibly shaken with several questions. However, his father reassures him by saying that getting up, going to work, and taking care of his family are all just part of the job description when you're a dad. It's nice to see people embrace these types of responsibilities instead of shunning them.
74. Somebody's Hero by Jamie O'Neal
| | |
| --- | --- |
| Genre | Country |
| Year Released | 2005 |
| Album | Brave |
Sometimes we get so wrapped up in our daily lives that we let it get the best of us, making us frustrated and anxious. It's in these moments where it's nice to know that there's somebody on this Earth who looks up to you and doesn't think that you can do anything wrong. As the title of the song suggests, you're somebody's hero. What makes this song so unique is the sincerity with which it is delivered. Jamie knows that she is her daughter's hero, and that's all that matters. As long as she keeps that in mind, she will be great.
75. Sometimes You Can't Make It On Your Own by U2
| | |
| --- | --- |
| Genre | Alternative Rock |
| Year Released | 2002 |
| Album | How to Dismantle an Atomic Bomb |
Around two decades ago, the Irish alternative rock band U2 released their Grammy Award-winning album "How to Dismantle an Atomic Bomb," this song was a tribute to Bono's father and was performed publicly for the first time at his funeral. , fans in the United States who wanted to enjoy this track would have to pick up a different copy of the album because "Sometimes You Can't Make It On Your Own" wasn't featured on the US version of that record. Bono says that his father, who was quite a fan of opera music, would have loved his vocal performance on this track.
Final Thought:
Hopefully, these 75 songs have provided you with ample opportunity to see that all different types of families come from all different types of social and economic backgrounds. Although I would like to think that there are songs from every type of musical genre that have been written about families, I chose to select 75 of the most well-known songs about families that stem from a variety of musical styles. Hopefully, you will be able to find a song on this list that speaks to you about your family and remind you of the good times that you had together while growing up.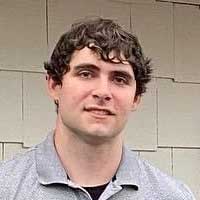 Hi, my name is Kevin and I'm from Butler, Pennsylvania. I've been obsessed with music and audio gear for as long as I can remember. I started this website to help people find professional advice related to a wide range of audio topics. We have a number of Audio Engineers on our team who have been designing and fixing audio gear for decades.