Music is one of the best ways to get connected to your feelings. One music genre that we've always found to be extremely powerful in terms of bringing out emotions is rock music, and I think you'll definitely agree with us after listening to some of the saddest rock songs of all time covered in the playlist below.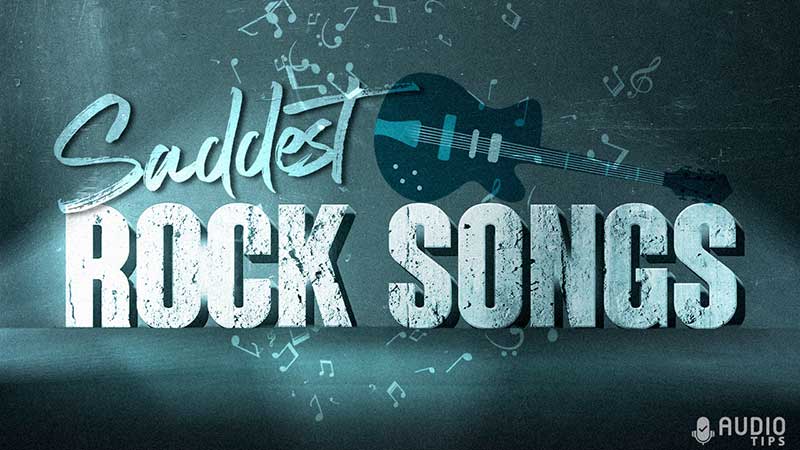 Unfortunately, sadness is one of the best ingredients to make a musician create a masterpiece, and this goes even for the toughest rock stars out there. It doesn't matter how tough and how much leather they wear. Rock artists have a special way of touching our hearts with sad but amazing songs. These are songs that can get us through our toughest moments in life. For those of you who listen to music on Spotify, you can find the full Spotify playlist at the bottom of the page.
1. November Rain by Guns N' Roses
| | |
| --- | --- |
| Genre | Hard Rock |
| Year Released | 1991 |
| Album | Use Your Ilusion I |
Guns N'Roses is a very popular rock band with a lot of hits, but it's not all high-octane rock n' roll, as one of their biggest hits is led by nostalgic piano arrangements, accompanied by a string assembly and a very emotional Axl Rose. According to Slash, "Axl wrote about a time someone bent his fingers back like he was a little baby." Who knew this small inspiration could make so many of us cry with this masterpiece?
The man himself told the press that this song was all about avoiding going through the universally dreadful feeling of unrequited love. This was the fourth-longest song to reach the Hot 100 chart and reached the number 3 spot overall.
2. Let Down by Radiohead
| | |
| --- | --- |
| Genre | Alternative Rock |
| Year Released | 1997 |
| Album | Ok Computer |
Let's face it, Radiohead has a lot of sad songs, but we love them for it because there is no better listen on a rainy sad day than "Let Down." The title of the track says a lot, and it's definitely one of the saddest feelings on earth, which the band manages to capture beautifully over and over. Apparently, Thom Yorke was inspired while sitting in a pub watching other people drink, and how he felt a sense of disappointment.
This is perhaps one of the most dramatic points of the sublime record that Ok Computer is. Moreover, while the record managed to merge universal turning points of rock music at the time, Let Down became their signature on the album.
3. My Immortal by Evanescence
| | |
| --- | --- |
| Genre | Power Ballad |
| Year Released | 2003 |
| Album | Fallen |
This song was actually one of the first ideas written by Amy Lee and Ben Moody for the band, dating back to 1997. However, this first demo never saw the light of day until the year 2000, and it wasn't until 2003 that the song reached its full potential, ending up in the hit album Fallen.
The story follows a lingering haunting spirit, so it's as creepy as it is sad, exploring a cautionary tale format to depict the effects of regret.
4. Snuff by Slipknot
| | |
| --- | --- |
| Genre | Alternative Rock |
| Year Released | 2006 |
| Album | All Hope Is Gone |
Corey Taylor's vocals are always magnificent, and this becomes even more evident when he gets close and personal. "Snuff" is packed with the strong emotions of its descriptive lyricism, as it takes on the process that took over Taylor when he was disappointed by a dear friend who let him down after sticking with him through tough times.
To add another layer of sadness, this was the last song recorded with the late Paul Gray, the band's bassist at the time and one of Slipknot's founding members. It's always great to listen to Slipknot's less aggressive side, as it certainly brings and highlights their musicianship and prowess on a rather emotional note.
5. Tears in Heaven by Eric Clapton
| | |
| --- | --- |
| Genre | Soft Rock |
| Year Released | 1992 |
| Album | Rush film soundtrack and Unplugged |
This is one of Clapton's biggest hits, although it's a bittersweet success since it was born out of a tragedy. In 1991, Clapton's son, Conor, sadly passed away after falling from a 53rd-floor window. Clapton isolated himself from the spotlight for a while, but when he made a comeback, he said: "I want to write a song about my boy."
Fortunately, this process helped him cope with this loss and heal thanks to the happiness that was making music which is all he can ask for. The song was mainly for the movie Rush, but in a lot of ways, it was the opportunity he needed to get back on track with his life. This is, without a doubt, one of those songs that will make you cry.
6. Wake Me Up When September Ends by Greenday
| | |
| --- | --- |
| Genre | Alternative Rock |
| Year Released | 2005 |
| Album | American Idiot |
This list is about the saddest songs, so it's no wonder there is a lot of loss and heartbreak to fuel these wonderful melodies. For Billy Joel, it was the loss of his father which gave him the inspiration to write this song, not just as a way to mourn but also as a therapeutic way of interacting with music composition.
Furthermore, it's worth noting that this song became an anthem for a whole generation of youngsters who found themselves identified with the numbness of existing without a course.
7. I Should Have Known by Foo Fighters
| | |
| --- | --- |
| Genre | Rock |
| Year Released | 2011 |
| Album | Wasting Light |
Dave Grohl wrote this song as a way to deal with conflicting emotions after losing a childhood friend to a drug overdose. This is a very magical song, and it's also due to the fact that he also had Krist Novoselic, his old Nirvana partner, come to the studio to record the bass and make it a full reunion with Butch Vig and Pat Smear.
All of this makes for an environment that made Grohl express feelings of anger, sadness, and remorse in a truly authentic way, giving his voice a power that certainly brings out the tears of even the toughest listeners.
8. Wish You Were Here by Pink Floyd
| | |
| --- | --- |
| Genre | Progressive Rock |
| Year Released | 1975 |
| Album | Wish You Were Here |
At the time Pink Floyd was hitting the studio and composing this rock masterpiece, they were at an all-time high, but unfortunately, the personal issues and problems around the band made everyone feel emotional, to say the least. Wish You Were Here is arguably the undisputed tearjerker in Floyd's sensitive and compelling repertoire, but this one is a personal one, starting with the fact that it is about Syd Barrett, the original, talented frontman of the band.
Barret had to leave due to his mental health issues and other problems that made it impossible to work with him. Legend has it that while the band was recording this title track for their studio installment, Syd Barrett paid them a visit, this experience made the performance even more compelling, and the end product is one of the bluest anthems out there.
9. Blackout by Muse
| | |
| --- | --- |
| Genre | Space Rock |
| Year Released | 2004 |
| Album | Absolution |
Matt Bellamy's statement about the song says it all. "This kind of song is trying to imagine what goes through your mind in the last few minutes of your life, trying to conjure up some uplifting thoughts about enjoying your life to the fullest in the time you did have." It's similar to a waltz and its influences, such as Frank Sinatra and Chopin, make this a song worthy of a few tears. It's worth mentioning that Blackout's Wembley performance is breathtaking, featuring acrobats suspended in the air and more.
Taking on the massive subject of inner chatter, it's split into different sections that can coax anybody to empathize with the tune, a man talking to his younger version, giving advice on how to live properly to avoid all his regrets. Certainly desperate and brilliantly lyrical.
10. The Garden by Rush
| | |
| --- | --- |
| Genre | Progressive Rock |
| Year Released | 2012 |
| Album | Clockwork Angels |
Rush has always been a band for "rock nerds," and yes, they deliver on some of the most complex progressive rock tunes out there, but they also evoke a lot of emotion. Much of this was thanks to Neil Peart's talents as a lyricist, and while he didn't know it at the time, the Garden was his farewell to music, announcing his retirement a few years later and saying goodbye to the world in 2020.
This is a beautiful song crafted by some of the greatest rock musicians in history, and it's a perfect way to end their career on a high note, with lots of strings, a very strong solo, and a lot of tears.
11. Julia by The Beatles
| | |
| --- | --- |
| Genre | Rock |
| Year Released | 1968 |
| Album | The Beatles |
This was a song that Lennon wrote about his mother, Julia, featuring a few voices, and an acoustic guitar, gently expressing all the love and nostalgia he had for her. Lennon's mother died in an accident when he was 17, so it was a tragedy that he had to live with and overcome with the help of what he loved doing the most, which was music.
If there was a word to describe this song, it would probably be "candid," as there is nothing short of sincere in Lennon's delivery. In a sense, the heaviness of this tune comes through the power of a man with his guitar, and its laid-back format and soft-spoken quality certainly make it a standout in terms of melancholy.
12. Who Wants to Live Forever by Queen
| | |
| --- | --- |
| Genre | Power Ballad |
| Year Released | 1986 |
| Album | A Kind of Magic |
This song was written by Brian May, and it was mainly for the 1986 film Highlander. With Queen's amazing presence and a backing orchestra, they gave a truly emotional sound to the themes of the movie revolving around the protagonist Connor MacLeod, an immortal, seeing his wife, Heather MacLeod, grow old.
On a more grounded note, it's a song about realizing that life amounts to nothing if there is nobody to share it with. Though it's presented on a rather epic tonality, there's no denying that this delivery suits the mood. One interesting fact is that in the film version, Freddy Mercury sings the whole song, while the album version features Brian May in the first verse, which is an interesting change and provides a different flavor for the song.
13. Hurt by Nine Inch Nails
| | |
| --- | --- |
| Genre | Industrial Rock |
| Year Released | 1995 |
| Album | The Downward Spiral |
Nine Inch Nails sometimes goes a bit under the radar, but their genius always gets noticed one way or another. Johnny Cash helped "Hurt" reach new heights after feeling the lyrics Reznor wrote and making his own version in the final years of his life, but the mind behind it all was Trent Reznor. Diving into the subject of depression and addiction with an eerie ambiance and the voice of a truly hurt soul.
Even though it's a NIN original, Reznor praised Cash's version, claiming, "that song isn't mine anymore." What's more, part of the brilliance behind this tune is the simplistic delivery of the words, spoken, sung, and drenched in repentance and made evident in massive vulnerability.
14. Don't Go Away by Oasis
| | |
| --- | --- |
| Genre | Britpop |
| Year Released | 1997 |
| Album | Be Here Now |
You didn't really live as a teenager if you didn't listen to a sad Oasis song on a long walk back home after school. Gallagher's lyricism on this one is pretty upfront, falling into the bitter argument of fighting to keep someone by your side, despite the fact that they have made a decision.
You know it's a sad song when the singer has trouble singing it, and this was exactly the case with Liam Gallagher when he was recording the song. He said in an interview: "I just thought, 'F that, I can't be singing this song, and I had to go away and sort myself out." Fortunately, in music, that is exactly what you need to deliver a truly great performance since some of it was made up on the spot, including "Me and you, what's going on?/ All we seem to know is how to show/ The feelings that are wrong." In the end, the band was very happy with the performance, and it ended up at number 35 on the US Billboard Hot 100 Airplay.
15. Lazarus by David Bowie
| | |
| --- | --- |
| Genre | Experimental Rock |
| Year Released | 2015 |
| Album | Blackstar |
David Bowie's swansong record is packed with existential affirmations, but there are varying depths to the different subjects that are visited through it. With Lazarus, the nostalgia gets stronger with a video that shows a "dying" Bowie looking more alive than ever, yet almost inhuman.
Lazarus hits the perfect spot in between beautiful, sad, and the strangeness that entails knowing that your days are counted, with the lyrics speaking from the perspective of a man that already feels he has crossed the threshold into life in another realm. On a curious note, the music video was shot around the time Bowie was informed that the cancer was terminal, which had an effect on the amazing performance he delivered in the video.
16. Don't Give Up by Peter Gabriel
| | |
| --- | --- |
| Genre | Rock, World Music, Art pop |
| Year Released | 1985 |
| Album | So |
Genesis's former frontman, Peter Gabriel, has always been able to convey strong feelings of sadness, happiness, madness, and everything in between, making his solo career an amazing playground for new ideas. Don't Give Up is a great song despite having so many influences and straying a bit from rock roots, you can still notice those progressive influences in this masterpiece.
He was inspired by photos taken by Dorothea Lange when writing this song, and eventually told a story about a man broken by stress and living through the consequences as his domestic relationship falls apart. It's a sad but beautiful dialogue between Kate Bush's chorus and the hard loneliness and sadness sung by Gabriel.
17. All My Love by Led Zeppelin
| | |
| --- | --- |
| Genre | Rock |
| Year Released | 1979 |
| Album | In Through the Out Door |
For a lot of people, this is the saddest song that Led Zeppelin has to offer, and there are a few good reasons why. The inspiration for it was Karac, Robert Plant's son, who sadly passed away while the band was on their 1977 tour in the US. It's interesting that this is also one of the few songs that Jimmy Page wasn't included in the writing role, probably because it's a very personal song and a ballad that could only be truly understood by Plant. This is truly a powerful song about losing someone you love.
18. Love Hurts by Incubus
| | |
| --- | --- |
| Genre | Alternative Rock |
| Year Released | 2004 |
| Album | Light Grenades |
The title of the song says it all, and let's be honest, it's not that original, but if someone can pull off that common feeling, it is Incubus. With influences from Nu Metal, Jazz, Blues, and Hip Hop, this band did something amazing in the 2000s, and one of them was elaborating on the blueprint of their influences and making it their very own.
According to lead singer Brandon Boyd "It's almost a little bit of a cliché. It is talking about the idea of love and finding love and having it be pure and not tainted by our misperceptions" through this concept, Brandon made one of the anthems that marked the 2000s with his lyrical signature.
19. Lost Cause by Beck
| | |
| --- | --- |
| Genre | Folk Rock |
| Year Released | 2000 |
| Album | Sea Change |
Beck is one of the most prolific singer-songwriters of modern times, and one of the reasons for that statement being true is his dynamic and diverse catalog and lyrical prowess. In the 2000s, he separated himself from being a slacker figure after the release of Sea Change where this song gave his audience and many others a taste of his "sparse and melancholy, driven by a folksy guitar passage and soft, sedated vocals and embellished with soft brush drumming."
This is a perfect heartbreak song, and its lyrics reflect just how lost a person feels after a tough breakup and how you will find someone new eventually, but at the moment, you just think that it will never be enough. It comes out as a very sincere tune because it is, as Beck had just suffered a massive breakup from a 9-year-old relationship.
20. Sure Got Cold After the Rain Fell by ZZ Top
| | |
| --- | --- |
| Genre | Rock, Blues |
| Year Released | 1972 |
| Album | Rio Grande Mud |
This is just a remarkable show of skill and feeling through the guitar, almost making it a second voice to the lead vocals, both showing how dramatic and sad it is to get dumped by the woman you love. There is not much to say about this one, just listen and find out for yourself what ZZ Top is made of, proving that they are more than just tasty riffs and how they can transpose their talents into transmitting a mellow emotion. This is one of my favorite sad rock songs ever because I can relate to it.
21. The Weight of Love by Black Keys
| | |
| --- | --- |
| Genre | Psychedelic Rock |
| Year Released | 2015 |
| Album | Turn Blue |
The Black Keys is all about feeling and bringing back the Delta Blues with some Alternative Rock spice added to it, and when it comes to getting emotional, Dan Auerbach knows how to translate his feelings very well through a few lines that really fit the core. This particular song was in between a tough divorce, and it shows, not only with the song title but the way the song carries the sad memories through hurt and heartfelt vocals, truly giving a voice to the Weight of Love. This is easily one of the most powerful sad songs about divorce, in our opinion.
22. One by Metallica
| | |
| --- | --- |
| Genre | Metal, Alternative Rock |
| Year Released | 1989 |
| Album | And Justice for All |
It's an iconic song in every way, yes, and while it can sound badass, the idea behind the lyrics is quite dark and mournful. This song could also very well be on a list of the best rock songs of all time, with a soft melodic intro, multiple heavy sections, and incredible guitar work all around. The idea that inspired this song was a world war I soldier losing all his limbs and jaw, making him unable to move, speak or see, an idea that can also be seen in the 1971 film Johnny Got His Gun.
However, James Hetfield's lyricism made this a song that could very much be about losing everything, a concept that, although precedented, certainly was made inherent to Metallica after they dropped this all-time classic.
23. The End by The Doors
| | |
| --- | --- |
| Genre | Psychedelic Rock |
| Year Released | 1966 |
| Album | The Doors |
This song is not just a sad song, it's an epic song by the legendary band the Doors, led by Jim Morrison's vocals about his breakup with Mary Werbelow. Despite being about a breakup, Morrison said that this song acquired different meanings for him every time he sang it. Morrison says, "Life hurts a lot more than death," and this is the sort of universal feeling he gave to the song, like staring at the abyss and having it stare back at you. This is one of the most famous songs about pain and so much more.
24. Nutshell by Alice in Chains
| | |
| --- | --- |
| Genre | Alternative Rock |
| Year Released | 1994 |
| Album | Jar of Flies |
Aside from all the meaning behind the song, there is a very emotional side to this song since it's the one that makes bassist Mike Inez think of Layne Staley the most. He says, "I get a little teary-eyed, and sometimes when we're doing the arena runs especially, they'll have some video footage of Layne." There is just a lot to unpack here, addiction struggles, problems with fame, and an overall big fight with everyday modern life. Overall, this is hands down one of the saddest rock songs ever written.
25. Villains of Circumstance by Queens of The Stone Age
| | |
| --- | --- |
| Genre | Rock |
| Year Released | 2017 |
| Album | Villains |
This is the closing track of QOTSA's seventh album, Villains. The moment this song starts, it just makes you feel melancholy with the paced dissonant bass and a tender emotional vocal delivery from Josh Homme. The song then picks up and blows up in the most beautiful way possible while still maintaining that iconic stoner rock sound that the band is known for. Homme says he wrote the song very easily, which is a luxury. In an interview with Q magazine, Homme said, "Dream me home' when you lay your head down and across a vast ocean, someone else is laying there down, and you can say all the words you know, but it doesn't matter."
This track from their half-eponymous album Villains was a shocker to many who follow the usual high-octane heavy band. However, it was praised by many, and it has accompanied countless listeners through the toughest of times. You don't need to be a QOTSA fan to appreciate this orchestral piece.
26. Go Your Own Way by Fleetwood Mac
| | |
| --- | --- |
| Genre | Rock |
| Year Released | 1976 |
| Album | Rumours |
It must be a very chaotic experience to live through a breakup with a bandmate, especially when you decide to continue working together. All these difficult feelings were the fuel that powered this song, written by Lindsey Buckingham, after his breakup with Stevie Nicks. While the song was a big success, the drama kept going as Nicks wasn't happy with some parts of the lyrics, including "Packing up, shacking up is all you wanna do." For some time, it was all about throwing punches, but that doesn't take anything away from this great song. If anything, it just makes it even more impactful and one of the most legendary breakup songs ever to be composed.
27. The Wind Cries Mary by Jimi Hendrix
| | |
| --- | --- |
| Genre | Blues Rock |
| Year Released | 1967 |
| Album | Are You Experienced |
According to Jimi Hendrix's girlfriend, Kathy Etchingham. He wrote the lyrics of the song after an argument they had, and no, it wasn't about infidelity, heartbreak, or loss of love. It was about mashed potatoes. However, Hendrix later said that the song was about several people, including another girlfriend of his called Mary. The song included poems that he had written several years ago, but in a way, this helped him let out what he wanted to express with his voice and his magnificent guitar playing, which he recorded at De Lane Lea Studios in London. Another thing I enjoy about this song is that it's a song that uses many metaphors to make the message even more powerful.
28. Out of Tears by The Rolling Stones
| | |
| --- | --- |
| Genre | Rock |
| Year Released | 1994 |
| Album | Voodoo Lounge |
As the title of the tune reflects, this was one of the turning points that marked a departure from their always energetic delivery and vibe, as it explores a more sensitive side to the already matured and seasoned rock n roll veterans. Jagger said about this tune, "when a song is written on a keyboard, you get a different sort of melodic structure." And so is the case for this particular track, as the frontman was struggling creatively at the time, which led him to reflect on his life so far when he penned the lyrics to this ballad.
29. Yesterday by The Beatles
| | |
| --- | --- |
| Genre | Pop Rock |
| Year Released | 1965 |
| Album | Help! |
This is not just any sad song, this was voted as the best song of the 20th century in 1999 in a BBC Radio 2 poll, and it was also voted the Number one pop song of all time by MTV and Rolling Stone, so yeah, it's kind of popular. This was a ballad written by Paul McCartney and John Lennon about a break-up and how it feels to remember the past.
Yes, it's so simple, yet it's executed so perfectly. Oh, and by the way, this legendary ballad was going to be called "Scrambled Eggs" until Lennon changed it to "Yesterday." If you're looking for one of the saddest classic rock songs of all time, look no further.
30. Crying All the Time by Alexandra Savior
| | |
| --- | --- |
| Genre | Alt Pop, Indie |
| Year Released | 2020 |
| Album | The Archer |
Alexandra Savior is one of the most enticing and fascinating pop artists that the recent past decade has given us, and it is through this particular track that we get a full picture of what she really is capable of transmitting through her vocals and minimal arrangements. Crying All the Time, according to the artist, was inspired by her feeling of entrapment in a manipulative relationship, certainly a mature subject and a rather soul-crushing one that is depicted with vivid lyricism and a certain tone of naivety in the delivery.
Despite it being a dark theme, there's a silver lining and sense of reassurance through its hardship, as she sings the words "I will prevail."
31. Pictures of You by The Cure
| | |
| --- | --- |
| Genre | Gothic Rock, Pop |
| Year Released | 1990 |
| Album | Disintegration |
The Cure has a full repertoire of sad songs under their belt, but this one probably hits a lot of weak spots riddled with nostalgia. Robert Smith gives a very strong performance inspired by a very sad idea that often happens in life. Smith talks about the realization that the idea you have of someone isn't what they are in reality.
"You just want to hold onto what they were." Some people think this song is about death, and others think it's a sad breakup song; either way, this song captures the feeling of loss to perfection.
32. Under the Bridge by Red Hot Chili Peppers
| | |
| --- | --- |
| Genre | Alternative Rock |
| Year Released | 1992 |
| Album | Blood Sugar Sex Magik |
Poetry and music go hand in hand, so it's no surprise that this song actually came from a poem that was in Anthony Kiedis' notebook. Kiedis actually didn't have any plans for that poem to transform into a full-fledged song, but after Rick Rubin found it and read it, he urged him to turn it into a song.
Kiedis thought it was too emotional for the style of the band, but after a few days of working on the song, it became clear that it was a perfect fit for the band. The lyrics follow Kiedis' struggles through life, depression, addiction, and concerns about the people he loved. Needless to say, it became an anthem for the lonely. If you're looking for songs about being alone, this is one of the most famous of all time.
33. The Time Has Come Again by The Last Shadow Puppets
| | |
| --- | --- |
| Genre | Indie Rock, Baroque Pop |
| Year Released | 2008 |
| Album | The Age of the Understatement |
The Arctic Monkeys frontman Alex Turner, and Miles Kane, bring some of the most interesting music from the decade by mixing indie rock, pop, and score inspired by Scott Walker in the Age of the Understatement. While this album is filled with love letters, breakups, and the like, it isn't until the final track of the album that things get as close and personal as they can get, with a very simple guitar and melancholic voice followed by a few strings arrangement. It's a simple track that follows "The Meeting Place," which is already a beautiful song filled with emotions. It's a perfect closing for the album, and if you like the rest, you will probably get something in your eye when you listen to this one.
34. Linger by Cranberries
| | |
| --- | --- |
| Genre | Alternative Rock |
| Year Released | 1993 |
| Album | Everybody Else Is Doing It, So Why Can't We? |
Another song that is considered to be one of the saddest rock songs of all time is "Linger" by the Cranberries. This is actually one of the most important songs for the band because it was one of the first that Dolores O'Riordan, wrote and sang for her audition to become a part of the band. The song came to her as she recalled the experience of her true first kiss and how she fell in love with a soldier.
The song ended up becoming one of the band's biggest hits. It's sad but interesting that the band didn't think about the song too much, but after O'Riordan passed away, they came to appreciate it a lot and understood why fans loved it so much.
35. Bother by Stone Sour
| | |
| --- | --- |
| Genre | Alternative Rock |
| Year Released | 2002 |
| Album | Stone Sour |
Originally released as a song for Corey Taylor's solo career, it was later changed to be a Stone Sour single. It's about Taylor's journey when he moved to Des Moines from Denver and the adventure to make something out of his music career, which can be a life-changing thing. The first thing you hear going into this song is some truly great guitar licks that set the scene for an emotional and personal song for the Slipknot and Stone Sour frontman.
36. Bittersweet Symphony by The Verve
| | |
| --- | --- |
| Genre | Urban Anthems |
| Year Released | 1997 |
| Album | Britpop |
Heart wrecking at the least, The Verve's Bittersweet Symphony's musicality is the needle that touches your bones with violins to accompany your walk down the street in your own company. Originally, this tune was born from a Rolling Stones song called "The Last Time," as the band took a sample from one of the sections and added additional strings, guitars, percussion, and Richard Ashcroft's own delivery that has made him one of the most expressive performers in Britain.
The universal lyricism of this song makes it appealing and fitting for every mood or every situation you might find yourself in. A true masterpiece for the ages.
37. Blue Denim by Stevie Nicks
| | |
| --- | --- |
| Genre | Soft Rock |
| Year Released | 1994 |
| Album | Street Angel |
Stevie Nicks is no stranger to casting a spell on countless fans through her soulful vocals, and this is exactly the case with Blue Denim, a love song directed to her ex, Lindsay Buckingham. There is a very specific feeling you get when you understand you have to let go, even though it's going to be very hard.
That is exactly the feeling you get when listening to Blue Denim, it's melancholic to the core, and it's all about having someone walk out of your life, just like Nicks felt when Lindsey Buckingham left the band, which also felt like a second break up.
38. All Apologies by Nirvana
| | |
| --- | --- |
| Genre | Grunge |
| Year Released | 1993 |
| Album | In Utero |
Mournful, regretful, and apologetic in a deep sea of emotion, All Apologies is perhaps the standout blue song on Nirvana's catalog, given the ambivalence. Although the meaning of this song wasn't particularly discussed by frontman Kurt Cobain, he did mention that it was dedicated to his wife and daughter, as he felt was a negative influence straining their lives.
Moreover, this is a very reflective song with powerful lyricism and heartfelt delivery, as you can hear the man almost yearning as he sings through the last few lines of the tune.
39. Lover, You Should've Come Over by Jeff Buckley
| | |
| --- | --- |
| Genre | Folk Rock, Pop |
| Year Released | 1994 |
| Album | Grace |
Grace is a wonderful album full of great masterpieces that explored Jeff's fascination with death, but this one is the heartbreak track that Buckley penned himself. The song came to be after Buckley and Rebecca Moore ended their relationship.
"Maybe I'm too young To keep good love from going wrong" is a line that repeats in the song and describes to perfection the feeling of frustration and sadness when it comes to handling the subtle nuances that keep love afloat. While this isn't necessarily an angry breakup song, you certainly can the pain in his words.
40. You See Me Crying by Aerosmith
| | |
| --- | --- |
| Genre | Soft Rock |
| Year Released | 1975 |
| Album | Toys in the Attic |
You didn't think we would leave Aerosmith out of this list, would you? They have some of the most recognizable sad rock anthems in history, which made us doubt which one should make it to the list. This has an orchestra, a strong leading piano, and a heartfelt voice by Steven Tyler, and while it is not the most popular, it's definitely one of their best ballads.
Now, this particular song depicts the feeling of longing for empathy from an estranged partner, something that most of us are certainly acquainted with.
Spotify Playlist
Wrap Up:
We hope you enjoyed our playlist and these songs helped you during a difficult time. Let us know if you know of any great songs that we missed in the comments below.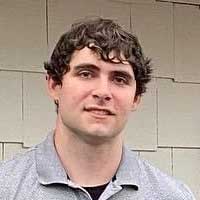 Hi, my name is Kevin and I'm from Butler, Pennsylvania. I've been obsessed with music and audio gear for as long as I can remember. I started this website to help people find professional advice related to a wide range of audio topics. We have a number of Audio Engineers on our team who have been designing and fixing audio gear for decades.