Sometimes we have moments of reflection in life that give us pause. Acknowledging those who have helped us along the way can often feel extremely vulnerable. Thus, music is a great way to express these complex feelings and help start the journey to finding gratitude. We'll share many songs about gratitude below that will certainly help with that.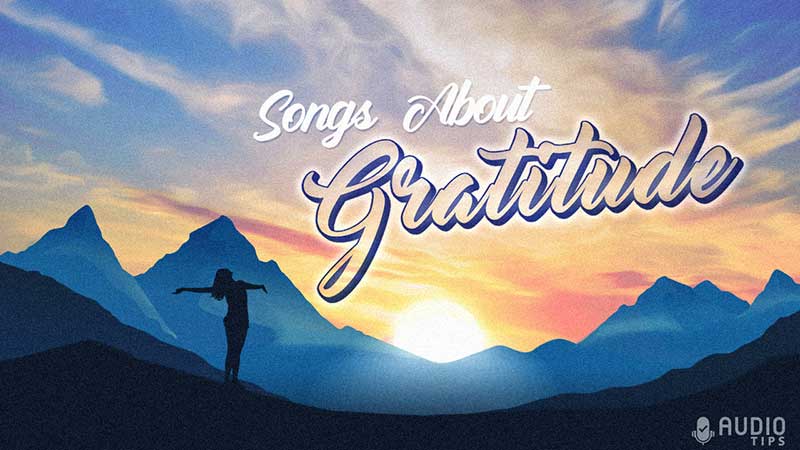 These songs are sure to help set you on the path of reflection and thankfulness and hopefully enlighten your heart about the wonderful people and moments in your life.
1. "This" by Darius Rucker
| | |
| --- | --- |
| Genre | Country |
| Year Released | 2010 |
| Album | Charleston, SC 1966 |
This is a truly amazing song because the lyrics are so relatable. Life is full of pain, but sometimes the most painful events we later realize were huge blessings. The little things that happen in our lives do have big consequences, and it's crazy to think how if things happened differently in your life, there would be many people, events, and memories you would never have had. In this song, Darius Rucker sings praise for all the bad things that happened to him because they made him stronger and led him to where he is now, a place where he is truly happy. This song was a massive hit when it came out and even reached position 51 Billboard Hot 100 list.
2. Every Day by Rascal Flatts
| | |
| --- | --- |
| Genre | Country Pop |
| Year Released | 2008 |
| Album | Still Feels Good |
"Every Day" by Rascal Flatts is a song that details how the dedication and determination of one person to another can save a life. Whether it is one act of kindness to any stranger or continual support within a more established relationship, the song is about the gratitude owed to a person that is so encouraging and selfless. The song was nominated for a Grammy, and its accompanying music video won the band its final CMT award in the category.
3. Lucky by Jason Mraz (feat. Colbie Caillet)
| | |
| --- | --- |
| Genre | Pop, Folk, Indie |
| Year Released | 2008 |
| Album | We Sing. We Dance. We Steal Things. |
"Lucky" is a song about being separated physically from the love of your life but knowing that you will always have each other to fall back on despite the distance.
It's hard to believe that this song came from a writing prompt Jason was given from a song-writing group he was a part of. Its back-and-forth verses make this song easy to listen to while also having an optimistic take on loving from a distance.
Despite the distance, the lovers find themselves so lucky and grateful to be in love that they can wait until they will be reunited again.
4. Thank You by Dido
| | |
| --- | --- |
| Genre | Pop, R&B |
| Year Released | 1999 |
| Album | No Angels |
The song was originally written for the soundtrack of the movie "Sliding Doors." However, "Thank You" is best known for its use as a sample for Eminem's "Stan."
The song is about the singer going through the worst time of her life and having someone there for her. She wants to thank this person for making a day that would have been the worst day of her life a day filled with gratitude and love. The melody of this song is so calm and soothing, making it a great song to listen to when you need a moment of reflection.
5. THANKFUL by DJ Khaled (Feat. Lil Wayne and Jeremih)
| | |
| --- | --- |
| Genre | Soul, Rap, Hip Hop |
| Year Released | 2021 |
| Album | Khaled Khaled |
This song is the first track featured on the album "Khaled Khaled." This song sets the tone for the rest of the album, which was created to motivate and inspire his fans to be the best versions of themselves. The song begins with a gospel choir vocalizing, giving the song holy energy. As the first verse begins, the artists start talking about how and why they are thankful for their past.
6. Smile by Katy Perry
| | |
| --- | --- |
| Genre | Pop |
| Year Released | 2020 |
| Album | Smile |
As always, Katy Perry's upbeat songs make any listener want to get up and dance. "Smile" is about the singer feeling thankful for the positive changes that have made her life happier.
Specifically, she makes references to having an ego check and becoming more humble. She took the time to reflect on the challenges she faced to get to this level of success and did the work to become more conscious of her life's blessings.
7. Thank God for Hometowns by Carrie Underwood
| | |
| --- | --- |
| Genre | Country |
| Year Released | Blown Away |
| Album | 2012 |
This American Idol winner is best known for her country songs that come straight from the heart. "Thank God for Hometowns" begins with finding out about the death of a local in her hometown. As the song continues, she shares examples of what makes hometowns so great to come back to, including the sense of community.
When you are lost and no longer know yourself, you can come back to your hometown and relive nostalgia, all while being welcomed back with open arms.
8. A Moment Like This by Kelly Clarkson
| | |
| --- | --- |
| Genre | Pop |
| Year Released | 2003 |
| Album | Thankful |
The song first debuted as a live performance by Kelly Clarkson the moment after she was declared the first winner of the TV series, "American Idol." Since the song was made for the winner to perform at the moment it was announced and sequentially become the winner's first single, the song was recorded by the other top 4 contestants.
The song was created to embody the moment of winning on the TV Show, yet the song is well known outside of this context and can be more greatly applied to other moments in one's life. The title of the song makes it relatable to anyone going through an exceptional life-changing moment that has changed their life for the better.
9. Thankful by VERSES
| | |
| --- | --- |
| Genre | Christian |
| Year Released | 2021 |
| Album | N/A |
This Christian Pop tune was created by the new Australian band VERSES, who had prepared to release their single in 2020 but had been delayed due to problems around the world. The song is about showing gratitude for every detail in life in the simplest of ways. Though the band is still unknown to most who listen to more mainstream genres, the CCM community in both Australia and the US has enjoyed the work the group has put out so far.
10. Larger than Life by Backstreet Boys
| | |
| --- | --- |
| Genre | Pop |
| Year Released | 1999 |
| Album | Millennium |
This throwback to the 1990s boy band era is exactly the song you need for your next playlist about gratitude. "Larger than Life" by the Backstreet Boys is a nostalgic song of its time. The song is a love letter to the people that supported their career and helped the group grow into the pop sensations they had become. At the time of its release, the music video for this song broke records for the most expensive music video ever produced.
11. Grateful by Rita Ora
| | |
| --- | --- |
| Genre | Pop, Electro-Pop, Soundtrack |
| Year Released | 2014 |
| Album | Beyond the Lights |
"Grateful" by Rita Ora is a reflective song about overcoming adversity and embarrassing the most challenging and painful moments that have led to her present happiness.
The song was featured in the 2015 film, "Beyond the Lights," and was nominated for the Academy Award for Best Original Song. The song was played as the finale of the movie, which is a perfect placement considering the song's powerful lyrics and driving musical arrangement.
12. Thank You for Loving Me by Bon Jovi
| | |
| --- | --- |
| Genre | Soft Rock |
| Year Released | 2000 |
| Album | Crush |
This ballad by Jon Bon Jovi is about giving thanks to the person who continued to love him even when he didn't acknowledge them fully. Once he was able to really see their love, it made him a better person. However, the narrator in this song is not based on Bon Jovi, but rather a movie character and their situation that inspired him to create the song. The simple lyrics and melody create a bittersweet effect on the listener. This is one of my personal favorite songs about gratitude.
13. How Sweet It Is by Marvin Gaye
| | |
| --- | --- |
| Genre | Soul, |
| Year Released | 1964 |
| Album | How Sweet It Is to Be Loved by You |
This sweet and sultry tune by Marvin Gaye has been covered by other famous artists, such as James Taylor and Michael Buble. "How Sweet It Is" is about the narrator thanking his lady for loving him and how much joy it brings. It is a simple and sweet song that makes it easily digested by any listener and puts a smile on their face.
14. Lucky Man by Montgomery Gentry
| | |
| --- | --- |
| Genre | Country |
| Year Released | 2006 |
| Album | Some People Change |
Sometimes life deals a harsh hand. In these moments, all we can do is list all of the ways we are lucky and the reasons to be grateful. "Lucky Man" by Montgomery Gentry is one of those songs that is easy to listen to with a storyline that is both easy to follow and relatable. The song was the duo's third number 1 single and was featured on their 20th-anniversary album.
15. Thank You for Being a Friend by Andrew Gold
| | |
| --- | --- |
| Genre | Soft Rock |
| Year Released | 1978 |
| Album | All This and Heaven Too |
Andrew Gold originally wrote, "Thank You for Being a Friend" as a fun tune he thought nothing about. Well, this "throw-away song" became internationally known when it was covered for the theme song on "The Golden Girls." Additionally, it has been featured in countless television shows and tributes.
This simple tune is easy to get into your head, and of course, for many, this song is nostalgic to their favorite ladies on "The Golden Girls." Sometimes the most simple messages through music become the most effective and comforting.
16. Thank You, New York by Chris Thile (Feat. Gaby Moreno)
| | |
| --- | --- |
| Genre | Folk, Alternative, Pop, Rock |
| Year Released | 2017 |
| Album | Thanks for Listening |
This song is from Chris Thile's seventh studio album, "Thanks for Listening," and is a love letter to the city that gave him his family and his career. The lyrics are poetry, but the complex arrangement of the entire piece takes the listener on a journey through thought. It is almost as prolific as a short concerto.
Thile has won multiple Grammy awards and works in collaboration with multiple artists and groups, including Punch Brothers and Nickelcreek. Most notably, he has written a complete concerto for Mandolin, his expertise, and in 2012 he won the Genius Grant.
17. thank u, next by Ariana Grande
| | |
| --- | --- |
| Genre | Pop |
| Year Released | 2019 |
| Album | thank u, next |
2018 was a hard year for Arianna Grande. Six months before the release of this song's album of the same name, "thank u, next," her ex-boyfriend, Mac Miller, had passed away, and she had then broken off the engagement with her then-boyfriend, Pete Davidson. Some would say that this song was Grande's way of capitalizing off of the traumatic few months that had passed.
Whatever the truth may be, this song is about having gratitude for the adversity and happiness one faces at any given moment in life and how to move on to the next journey. Borth pain and joy are connected in helping a person grow into themselves and create a more positive outlook on life. The music video was also nominated for video of the year at the MTV Video Music Awards.
18. Thank U by Alanis Morissette
| | |
| --- | --- |
| Genre | Electronic Rock |
| Year Released | 1998 |
| Album | Supposed Former Infatuation Junkie |
Alanis Morissette is maybe best known for her singles off of the album "Jagged Little Pill." "Thank U" is a vulnerable acknowledgment of one's growth through self-discovery and self-work while simultaneously being Morissette's thank you letter to India after spending time there.
This angsty and emo song about gratitude is a bit intense, like many of Morissette's music, but it is the perfect addition to any walking playlist to remind you of everything you have in your life and to be thankful.
19. Everything is Fine by Josh Turner
| | |
| --- | --- |
| Genre | Country |
| Year Released | 2007 |
| Album | Everything is Fine |
The dark rich tones of Josh Turner in his song, "Everything is Fine," would make anyone swoon. By using this tone of his voice, Turner comes across as sultry and smooth. These deep tones are accented by the use of slide-guitar, which gives the effect that his low voice is acting as the bass line of the song. Then, as he comes into the chorus, his voice shoots up to a much higher register, showing off his wide vocal range. In the lyrics, he is listing rather mundane or normal factors in life and expresses how they are the basis of his gratitude for comfort and stability.
Related Article: Great Songs About Dreams (Top Hits)
20. (You Make Me Feel Like) A Natural Woman by Aretha Franklin
| | |
| --- | --- |
| Genre | Soul |
| Year Released | 1968 |
| Album | Lady Soul |
Many people may not be aware that this famous hit by Aretha Franklin was actually written by Carole King, and in fact, Franklin performed this song for her in 2015 when she was a recipient of the Kennedy Center Honors.
The song is about finding feminine inspiration in oneself from the love and support of a truly good man and the gratitude that comes with finding strength, power, and love in being a woman.
21. In My Life by the Beatles
| | |
| --- | --- |
| Genre | Soft Rock |
| Year Released | 1965 |
| Album | Rubber Sole |
"In My Life" is a sweet little tune about nostalgia and gratitude for the place one came from by The Beatles. While memories and the people and places that made us can make a person grateful, the song is about acknowledging that gratitude and love for what is, is stronger than being grateful for what was.
When we look back at our greatest accomplishments in the past, the best moments will always be what has led to our present moment and what allowed us the time to reflect in the first place.
22. Thank You for the Music by ABBA
| | |
| --- | --- |
| Genre | Euro-Pop |
| Year Released | 1978 |
| Album | The Album |
This famous tune by the Swedish pop band, ABBA, is one of their most famous hits, despite not being released as a single until nearly five years after its initial release. The song is slow yet hopeful, with some comparing it to the style of Doris Day rather than their more frequently arranged melodies that use electronic and disco elements that make the listener want to get up and dance. The song's lyrics are certainly positive, and there is a lot of gratitude throughout the song.
The song was also reintroduced to a new generation of listeners when it was featured in the Broadway musical and the later film adaption of "Mamma Mia."
23. What a Wonderful World by Louis Armstrong
| | |
| --- | --- |
| Genre | Traditional Pop |
| Year Released | 1967 |
| Album | What a Wonderful World |
"What a Wonderful World" is a song first recorded by Louis Armstrong. It is a song that points out some simple yet wonderful moments that can be experienced in this world, including a beautiful sunny day, a child smiling, and overall hopeful and happy experiences that can happen to anyone and everyone every single day. Though the world may be filled with negative and horrific moments, we can choose to see the moments that brighten up our days and reflect on how to be grateful for them.
24. I Will Always Love You by Dolly Parton
| | |
| --- | --- |
| Genre | Country, Pop |
| Year Released | 1974 |
| Album | Jolene |
You may have read this song title and be surprised that this song was first written and performed by Dolly Parton, rather than seeing Whitney Houston's name, who recorded and performed this song for the movie "The Bodyguard." While Houston's version is loud, powerful, and epic, Dolly Parton's is soft, sweet, and reflective.
The song was originally composed to be her resignation song to longtime mentor, boss, and friend, Porter Wagoner. Writing the song in one night, the same night she composed her famous "Jolene." If you listen to the words and apply them to this context, the song becomes so much more heartfelt and heartbreaking, as you can hear that this separation is bittersweet and filled with gratitude for the time they shared.
25. I Want to Thank You by Otis Redding
| | |
| --- | --- |
| Genre | Soul |
| Year Released | 1965 |
| Album | The Great Otis Redding Sings Soul Ballads |
Send this song to the person you love the next time you want to make a grand gesture. "I Want to Thank You" is the perfect love song about thanking that special someone for all the joy and sweetness they bring to life. Known for his hits such as "(Sittin' On) The Dock of The Bay," Redding's iconic sultry voice and musical interpretation are always worth a listen.
26. Thank God I Found You by Mariah Carey (Feat. Joe and 98 Degrees)
| | |
| --- | --- |
| Genre | Pop, R&B |
| Year Released | 1999 |
| Album | Rainbow |
"Thank God I Found You" is a combination of 90s pop and boy-band music that we all feel nostalgic for. This laid-back pop ballad is sensual and slow, making the listener fall in love with all of the singers. There are a lot of vocal lines going on at once that sometimes get a bit muddy for the listener. However, this is also what makes this song an interesting listen. So pick a vocal line to follow and get that slow head bob going.
27. Gratitude by Earth, Wind, & Fire
| | |
| --- | --- |
| Genre | Funk, Soul, Jazz Funk |
| Year Released | 1975 |
| Album | Gratitude |
If you are looking for a funky song about giving thanks, then "Gratitude" by Earth, Wind & Fire should be the number one song on your list. Using the group's iconic harmonized vocals, funky bass line, and falsetto coming from all directions, this song praises and gives thanks to the Lord and good music.
The song is off of the album of the same name and has gone triple platinum since its release in 1975. Many of the songs on this album received high praise and even a Grammy nomination.
28. Thankful by Celine Dion
| | |
| --- | --- |
| Genre | Pop, R&B |
| Year Released | 2013 |
| Album | Loved Me Back to Life |
Celine Dion's first English-Language album since 2007, "Love Me Back to Life," had an extensive production team around the world, as well as countless songs with featured artists across multiple genres.
Though this song is sung by Dion alone, this song does not disappoint. At first, the arrangement of the song is reminiscent of that of other ballads by Dion, such as "When I Need You."
However, the arrangement has a drastic change at the bridge, where the orchestration dies down, and it is only Dion and the piano, along with some electric synth action, bringing this song out of the 90s error and into the 2010s. Finally, the song ends with an epic gospel choir singing in the backing of Dion, creating a powerfully moving moment for the listener.
29. Be Thankful by Natalie Cole
| | |
| --- | --- |
| Genre | Classic Soul |
| Year Released | 1977 |
| Album | Thankful |
You may recognize Natalie Cole from her famous hit "This Will Be (An Everlasting Love)" and as the daughter of the famous Nat King Cole. "Be Thankful" starts by asking the listener to reflect on the moments that they may feel their worst.
She goes on to preach that no matter what their troubles may be, they need to be thankful for everything they have and what the Lord gave them. This soulful tune will make you want to get up and dance and sing praise for your gratitude.
30. Blessings by Chance The Rapper (Feat. Jamila Woods)
| | |
| --- | --- |
| Genre | Rap, hip hop, R&B, Christian |
| Year Released | 2016 |
| Album | Coloring Book |
This song exemplifies the true artistry of Chance the Rapper. This song is unique in that it occupies space in multiple genres while keeping a clear throughline of subject matter.
"Blessings" begins with a sample from Jamila Woods that is piano with gospel vocals. Chance then follows in with vocals and an R&B production arrangement. Combining these two mediums throughout the song makes the song unique and easy to listen to. The song's overall message is to praise and have gratitude and then watch how the blessings in life fall into place.
31. Thank You by Keith Urban
| | |
| --- | --- |
| Genre | Country, Pop Country |
| Year Released | 2009 |
| Album | Defying Gravity |
Keith Urban's ballads are some of the best music to listen to when you need an emo moment. "Thank You" is about the troubles Urban faced while dealing with addiction and giving his wife all of the thanks she deserves.
This song is the perfect song to listen to if you need a moment of reflection, as Urban's lyrics are vulnerable and detailed while not dragging the actual artistry and musicality of the song, keeping its integrity and making his real-life situation a relatable one. It just makes you want to thank your loved ones and hold them close.
32. Thank God I'm a Country Boy by John Denver
| | |
| --- | --- |
| Genre | Country Folk, Bluegrass |
| Year Released | 1974 |
| Album | Back Home Again |
"Thank God I'm a Country Boy" is an ode to the simple life, giving thanks that while life may be disciplined and harsh, it is a blessing to have a life that gives you the essentials. This song's composition is classic country bluegrass, a nostalgic classic for those listeners who grew up with group singing and country line dances. The song is great for a family party to help everyone get up and dance or a long car ride through the American country.
33. You're My Best Friend by Queen
| | |
| --- | --- |
| Genre | Rock, Pop |
| Year Released | 1976 |
| Album | A Night at the Opera |
Queen's classic hit "You're My Best Friend" was written by the band's bassist, John Deacon, for his wife. The song is about thanking his wife for being herself and giving him something to live for. From the catchy chorus to the tight vocal harmonies, this song delivers the perfect recipe for an earworm. The song is featured on the same album that debuted some of Queen's biggest hits, including "Bohemian Rhapsody."
34. Thank You Song by FKA Twigs
| | |
| --- | --- |
| Genre | Art-Pop |
| Year Released | 2022 |
| Album | Caprisongs |
This next song is the newest released song on our list. "Thank You Song" by FKA Twigs is all about her thoughts about self-harm and how she was able to overcome this depression by learning to love again. This experimental song is unlock most songs you would hear in mainstream pop and is a departure from FKA Twigs' past music. Still, the rawness in her lyrics and vocals, paired with the soft ambient music, make this song a worthy listen.
35. Where You Lead by Carole King
| | |
| --- | --- |
| Genre | Folk-Pop |
| Year Released | 1971 |
| Album | Tapestry |
You may recognize this tune as the theme song for the popular mother-daughter television show, "Gilmore Girls." However, the song was originally created back in 1971 by Carole King for Barbara Streisand.
The song has a sweet message about being there for the listener whenever and wherever. Most notably is in the bridge, where she talks about her dreams changing because she will follow this person to the ends of the earth.
36. Thank You by Kehlani
| | |
| --- | --- |
| Genre | R&B/Soul |
| Year Released | 2017 |
| Album | SweetSexySavage |
"Thank You" by Kehlani is a song about reflection and pure gratitude. The opening sequence of this song is reminiscent of a Thanksgiving dinner where everyone goes around the table and gives thanks for everything in their life. As the music begins, the message of the song changes to more of a reflection of the work that needs to be done in the narrator's life. Despite this, she is simply thankful for the progress she has made and the people around her that have supported her.
37. Kind & Generous by Natalie Merchant
| | |
| --- | --- |
| Genre | Pop |
| Year Released | 1998 |
| Album | Ophelia |
"Kind & Generous" is about the inevitability of finding the need to thank someone for simple and kind gestures. The soft melody and simple lyrics make it an easy song to listen to. The song itself became a hit in the US, and its music video is well known for its content, which features a local circus and Merchant placing herself in different character positions in the performance. This video has no correlation with the message of the song.
Also Read: Songs About Winning (All Genres)
38. Thank you (Falettinme Be Mice Elf Agin) by Sly & The Family Stone
| | |
| --- | --- |
| Genre | Funk |
| Year Released | 1967 |
| Album | N/A |
This next song by Sly & The Family Stone brings all the funk you need to be your most humble and thankful self. This San Francisco-based band was one of the most influential of their time in the genre of Funk. So while they sing about being thankful, it is the listeners and lovers of this music genre that need to show their gratitude.
39. Cool by Gwen Stefani
| | |
| --- | --- |
| Genre | Pop, New Wave |
| Year Released | 2004 |
| Album | Love. Angel. Music. Baby. |
This early 2000s hit by Gwen Stefani is a throwback to the pop-synth music of the 1980s. While the song sounds and feels like something by Madonna in her early career, Stephani's vocals bring the song to 2004 with her punk/pop sound. "Cool" is about a couple recognizing that though their breakup came with a lot of struggles and pain, they have finally come to a place of understanding and peace with the split.
40. Toast by Koffee
| | |
| --- | --- |
| Genre | Pop, Afrobeats, Reggae |
| Year Released | 2019 |
| Album | Rapture |
Toast is a song written by Koffee, also known as Mikayla Simpson. She was born and raised in Spanish Town, Jamaica and her album won the Grammy for Best Reggae Album in 2019. She was the first woman and the youngest to ever win the award.
The song was inspired by Simpson's childhood learning about the earthquake in Haiti and its devastation and, thus, how she was taught to give thanks for the blessings she has. The song is sung in Jamaican Patois.
41. Song for the Thankful by Avi Kaplan
| | |
| --- | --- |
| Genre | Folk, Pop |
| Year Released | 2021 |
| Album | N/A |
If you are familiar with the famous pop-acapella singing group, Pentatonix, then you are definitely a fan of their former group member, Avi Kaplan, who split from the group in 2017 to pursue a solo career. "Thankful" is a non-album single and is about the observance of gratitude in every aspect of life. In both light and darkness, the singer urges the listener to embrace every moment and find gratitude for its teachings. The slow build of the song gives it an ethereal message, like a journey through prayer.
Also Read: Songs That Make You Want to Dance
42. Because You Loved Me by Celine Dion
| | |
| --- | --- |
| Genre | Pop |
| Year Released | 1996 |
| Album | Falling into You |
You may recognize the next song on our list from the 1996 movie, "Up Close & Personal," which served as the film's theme song. In the song, the narrator expresses gratitude for the person who stood by them and encouraged them through every moment that they needed strength and love to continue on.
The song was a huge hit due to its exposure through popular films, but also through extensive radio play and its multiple nominations in film and music.
43. Your Song by Elton John
| | |
| --- | --- |
| Genre | Soft rock, Pop |
| Year Released | 1970 |
| Album | Elton John |
"Your Song" by Elton John is a sweet tune that dedicates itself to the wonderful person the narrator has gratitude for. The song is written to sound as if it was written impromptu, with the words spilling from the narrator's stream of consciousness.
The song has been covered many times by top pop artists and has been voted in Britain as the best Elton John song. Curiously enough, the song was not actually written by John, rather, it was given to him by the American band Three Dog Night for whom he had been an opening act.
44. The Time of My Life by Bill Medley and Jennifer Warnes
| | |
| --- | --- |
| Genre | Soft Rock |
| Year Released | 1987 |
| Album | Dirty Dancing: Original Soundtrack from the Vestron Motion Picture |
This famous hit from the movie, "Dirty Dancing," has been the inspiration to many wannabe and professional dancers to pick up their dance partner in the air and do "THE lift." "The Time of My Life" is a duet performed by Bill Medley and Jennifer Warnes that mimics the narrative of the movie's plot.
Medley's deep, soulful voice pairs with Warnes's soft and high tone, creating a magically '80s power ballad of sorts. The loving lyrics and driving orchestration inspire the listener to get up and move to this grand finale and celebration of being with someone at the perfect time.
45. I Have You to Thank by Gavin DeGraw
| | |
| --- | --- |
| Genre | Pop, |
| Year Released | 2008 |
| Album | Gavin DeGraw |
The opening chords to this song present the listener with an element that feels sinister. However, as "I Have You to Thank" unfolds, there is a noticeable shift from eerie to nervous as the narrator gets the courage to present his gratitude for the person that makes him happy just for existing. The song's composition was inspired by DeGraw's favorite musicians, and even the lyrics are a tribute to their artistry, as he thanks them for their influence on his music. If you're looking for songs about gratitude to add to your playlist, this is one you simply must have.
46. What a Girl Wants by Christina Aguilera
| | |
| --- | --- |
| Genre | Pop, R&B |
| Year Released | 1999 |
| Album | Christina Aguilera |
It's hard to believe that this classic tune is from Christina Aguilera's first self-titled album so many years ago. "What a Girl Wants" remains one of Aguilera's most well-known songs, despite its rather simple vocals for her standards. In the song, the narrator expresses gratitude for her man waiting patiently as she uncovers what she wanted and needs out of the relationship and life. Because of his patience, he is able to make her happy.
47. I Want to Thank You by Alicia Myers
| | |
| --- | --- |
| Genre | R&B, Soul |
| Year Released | 1981 |
| Album | Alicia |
Sometimes you just need a song to get you in the mood of gratitude. Alicia Myer's "I Want to Thank You" is a song you can listen to on your way to a big life event to get you into the mindset of success and gratitude. The song is about giving thanks to God for love finally coming into her life. The song has been sampled for multiple hit songs by artists such as Mariah Carey, Chris Brown, Busta Rhymes, and E-40.
48. Thank You Baby! by Shania Twain
| | |
| --- | --- |
| Genre | Country Rock |
| Year Released | 2003 |
| Album | Up! |
Shania Twain's "Thank You Baby" is about finding someone at the perfect time. In the song, the narrator details how she had given up hope in finding one man that has it all. When this guy came around, she was grateful that her hope to find him someday came even sooner than she expected. This song is perfect for the listener who is daydreaming about their love life finally getting on the right track.
49. Thank God It's Christmas by Queen
| | |
| --- | --- |
| Genre | Rock, Christmas Music |
| Year Released | 1984 |
| Album | N/A |
If you were reading this list to find the best songs for your Thanksgiving Day playlist, then this song is perfect and even bridges the gap to the next winter holiday. "Thank God It's Christmas" is a Christmas single by the band Queen. While it is mostly about Christmas time, it is also an exclamation of how precious the season is and how fleeting the day is.
50. Best Friend by Jason Mraz
| | |
| --- | --- |
| Genre | Alternative/Indie, Pop |
| Year Released | 2014 |
| Album | Yes! |
While many songs about gratitude are about a person being there during a life-saving moment or about how the love of their life has saved them, Jason Mraz's "Best Friend" is a song about giving thanks for the best friend of his life and how this person made his life more successful, precious and happy. It's a short and sweet song that gives thanks to this person for just being who they are, and nothing more than their friendship is a reason to have gratitude.
51. Wind Beneath My Wings by Bette Midler
| | |
| --- | --- |
| Genre | Pop, Soundtrack |
| Year Released | 1988 |
| Album | Beaches: Original Soundtrack Recording |
From its first line of lyrics, it is apparent that this next song on our list is all about gratitude. Most famously performed by Bette Midler for the soundtrack of the film, "Beaches," the song details the narrator's gratitude for the love and guidance received from the person that helped support her the most. The ballad strums on the heartstrings of all who listen, thanks to its powerful lyrics and hopefully driving orchestration.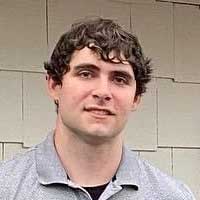 Hi, my name is Kevin and I'm from Butler, Pennsylvania. I've been obsessed with music and audio gear for as long as I can remember. I started this website to help people find professional advice related to a wide range of audio topics. We have a number of Audio Engineers on our team who have been designing and fixing audio gear for decades.