Feeling an earth-shaking storm can be a truly life-changing experience. Oftentimes, storms remind us of the awesome power of nature. For some, the oncoming rainy season means water for their crops and a bountiful harvest to come. For others, it can mean devastation. Since storms are so powerful and can have many meanings, many songs about storms have been written over the years.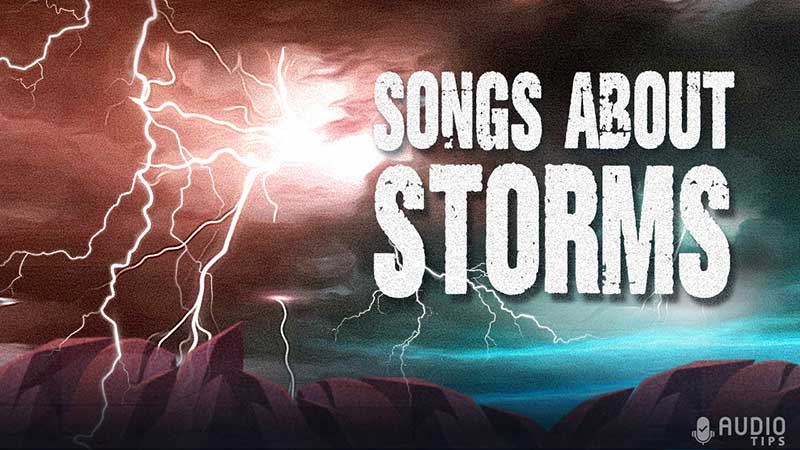 For some people, it's simply a matter of being sure to bring their washing in before the storm rolls in. Whatever your situation, assembling a great playlist for your next rainy day is a great way to while away those long hours indoors. Below we've created a great list of songs to consider adding to your playlist.
1. Have You Ever Seen the Rain by Creedence Clearwater Revival
| | |
| --- | --- |
| Genre | Rock, Folk, Country Rock |
| Year Released | 1971 |
| Album | Pendulum |
Creedence Clearwater Revival's chief songwriter, John Fogerty, finds genius in simplicity. The simple chord structure of this song, coupled with its devastating, pleading message, epitomize all that was great about Creedence and the 1960s counterculture boom. The song's meaning suggests Fogerty's weariness as the optimism of the 1960s gave way to the Vietnam War and the Altamont Free Concert. Fogerty himself repeatedly claimed that the song was about his own deteriorating relationships within the band, including the departure of his own brother, Tom. The lyrics depict sadness interfering with an otherwise optimistic setting, like the band becoming miserable despite fame and fortune. Some lyrics that show this include, "have you ever seen the rain coming down on a sunny day?"
2. Storms by Fleetwood Mac
| | |
| --- | --- |
| Genre | Folk, Soft Rock |
| Year Released | 1979 |
| Album | Tusk |
If any band knows about storms brewing within relationships, it's Fleetwood Mac. The band famously penned Rumours while the couples within the band were breaking up, only to pick up dating other band members. The melancholy, haunting melody and subdued melody of this track from 1979's Tusk is classic Fleetwood Mac, with a sense of foreboding peace evoking the calm before a storm. The song has powerful lyrics and is still popular to this day.
3. Spirit of a Storm by Kenny Chesney
| | |
| --- | --- |
| Genre | Country |
| Year Released | 2008 |
| Album | Lucky Old Sun |
With delicate arpeggios and Chesney's soothing baritone, this song depicts a man's struggle to do good and be happy. It's remarkably introspective for a country song, even flirting with Shania Twain-esque power balladry as the second verse rolls in with a piano and string section.
4. I of the Storm by Of Monsters and Men
| | |
| --- | --- |
| Genre | Indie, Alternative Pop |
| Year Released | 2015 |
| Album | Beneath the Skin |
Iceland's premier alternative pop-folk merchants, Of Monsters and Men, were at the forefront of the mid-2010s indie folk sound. This track sets itself apart with a keen sense of melody, brimming with awestruck natural imagery and a military tattoo of a marching snare beat.
5. Caught in the Storm by Goo Goo Dolls
| | |
| --- | --- |
| Genre | Pop Rock |
| Year Released | 2013 |
| Album | Magnetic |
The Goo Goo Dolls epitomized turn-of-the-century pop-rock like few other bands. This track, from 2013's Magnetic, is another classic according to the Goo Goo Dolls formula. A highly singable chorus, pounding rhythm section, and delicate acoustic guitars contrast with power chords.
6. Stormy Weather by Kings of Leon
| | |
| --- | --- |
| Genre | Indie Rock |
| Year Released | 2021 |
| Album | When You See Yourself |
Kings of Leon on this track explores the time-honored relationship metaphor of stormy weather. The song has a pleasant, bouncy, Motown-Esque bassline and saccharine slide guitar to neatly complement the chorus. This is a neat contrast to the song's more staccato verse section, and the song relies heavily on the bass-heavy mix to propel itself forward.
7. Hurricane by Bob Dylan
| | |
| --- | --- |
| Genre | Rock, Folk, Country Rock |
| Year Released | 1975 |
| Album | Desire |
America's folk-rock troubadour-in-chief was so outraged by the injustice faced by Rubin "Hurricane" Carter that he had to immortalize the story in song. "Hurricane" is a heart-rending protest song propelled by Dylan's off-kilter acoustic guitar playing and a relentless fiddle countermelody. Carter was falsely charged with murder, and in this song, Dylan evokes the chaos of a storm and Carter's famously aggressive fighting style to depict the tragic story.
8. Storm in a Teacup by Red Hot Chili Peppers
| | |
| --- | --- |
| Genre | Funk, Rock |
| Year Released | 2006 |
| Album | Stadium Arcadium |
2006's Stadium Arcadium saw the Red Hot Chili Peppers flirting with arena rock, but "Storm in a Teacup" is as funky a number as the band ever penned. It opens with exactly the sort of clean, compressed riffage that made California's favorite sons such huge stars in the first place. The song inverts the idiom "storm in a teacup" to convey lead singer Anthony Kiedis' awe at the power of love: "a tiny storm in your teacup, girl" is classic Kiedis, turning a cliche on its head. Complete with fuzzy, densely layered guitars and Chad Smith's typically thunderous drumming, it's a classic musical encapsulation of a storm.
9. Electrical Storm by U2
| | |
| --- | --- |
| Genre | Rock |
| Year Released | 2004 |
| Album | The Complete U2 |
It rains a lot in Ireland. Somewhat predictably, there are plenty of Irish artists on this list using the imagery of the Emerald Isle's infamous weather in their lyrics. U2 were no exception to this, penning "Electrical Storm" as a single for their compilation album The Complete U2. The track is elevated by frontman Bono's rare foray into full falsetto for the chorus and has all the gravitas and power of U2's best work.
10. When it Rains it Pours by Luke Combs
| | |
| --- | --- |
| Genre | Country |
| Year Released | 2017 |
| Album | This One's For You |
Singer-songwriter Luke Combs never shied away from classic country images, this time turning his wry Southern wit to the classic weather imagery. In this instance, he depicts a collapsing relationship, but instead of comparing the relationship to a storm, Combs lists all the good luck coming his way after leaving the relationship. Here, the term "when it rains, it pours" refers to how "her leavin' is the only logical reason" that his life improved. This song was extremely popular upon release and even climbed all the way to the top spot on the Billboard Hot Country Songs Chart.
11. Set Fire to the Rain by Adele
| | |
| --- | --- |
| Genre | Pop, Soul, Power Pop |
| Year Released | 2011 |
| Album | 21 |
Adele's powerful, emotional voice positively soars in this song's towering chorus. Like plenty of singers before her, Adele, in this song, compares herself to the power of nature, threatening to "set fire to the rain" in a potent statement of post-breakup empowerment. Supposedly, the song was inspired by Adele's cigarette lighter failing to work in the rain.
12. Rock You Like a Hurricane by Scorpions
| | |
| --- | --- |
| Genre | Hard Rock |
| Year Released | 1984 |
| Album | Love at First Sting |
German hard rock outfit Scorpions and their signature song, "Rock You Like a Hurricane," tore up the charts in 1984 with this song's undeniable riff and enormous chorus. While the song is a staple of commercial radio now, at the time, Scorpions were one of the heaviest, hardest-hitting rock bands on the planet. Their screeching guitars and pounding rhythm section were at the bleeding edge of heavy metal for the time, far heavier than the offerings made by their radio-ready American contemporaries. If the Sunset Strip hair bands were California sunshine, Germany's Scorpions certainly came to rock audiences like a heavy metal hurricane.
13. Rainy Night in Soho by The Pogues
| | |
| --- | --- |
| Genre | Folk, Celtic Rock |
| Year Released | 1986 |
| Album | Rum, Sodomy, and the Lash |
This song by The Pogues features Shane MacGowan at his most wistful. Placing himself firmly within the Irish literary tradition, MacGowan leaned heavily away from the frantic pace of earlier Pogues material, instead adopting a lilting, waltzing feel for this ballad. The storm in this song is more of a shower, as established in the lyrics. Instead of comparing a tempestuous relationship to a storm, as many other writers would, Ireland's punk poet instead chose to position true love as shelter from the storm outside.
14. After the Storm by Mumford and Sons
| | |
| --- | --- |
| Genre | Pop Folk |
| Year Released | 2009 |
| Album | Sigh No More |
This song features all the delicate fingerpicking and heart-wrenching vocals that made Mumford and Sons such a commercial juggernaut over the past decade. The song channels the American folk tradition far more than Mumford's British roots might suggest, rising to a crescendo accompanied by a droning string section. While this song never made it onto the Billboard Hot 100, it was still a massive success.
15. Riders on the Storm by The Doors
| | |
| --- | --- |
| Genre | Rock |
| Year Released | 1971 |
| Album | LA Woman |
This track begins with a captured sample of a genuine thunderstorm. It's classic Doors all the way through, with jazzy, psychedelic touches courtesy of Ray Manzarek and Robbie Krieger. Jim Morrison's distinctive baritone croons gently over the top of the rhythm section, referencing love, chaos, and even murder. The song flirts with various modal melodic choices, but the gently rocking beat never relents. The track washes over the listener like pouring rain.
16. Tornado by Little Big Town
| | |
| --- | --- |
| Genre | Country |
| Year Released | 2012 |
| Album | Tornado |
Little Big Town's hit single "Tornado" heavily references the natural disaster of a tornado throughout the song. The hook, stating, "I'm a tornado, looking for a man to break," is a twist on a classic country trope. Rather than lamenting a broken relationship, the persona in this song promises to destroy her adversary and their home. Evoking the power of a devastating natural disaster is hardly new territory for country music, but this song's lyrical twists and turns and its charming, bluegrass-inflected harmonies make it a treat to listen to.
17. Rain on Your Parade by Duffy
| | |
| --- | --- |
| Genre | Soul, Pop |
| Year Released | 2008 |
| Album | Rockferry |
Duffy's distinctive voice and her pop-inflected take on blue-eyed soul drove this song straight to the top of the charts upon its debut in 2008. The song's syrupy, cinematic strings make it sound just like a James Bond theme, long before Lana Del Rey made a career of the same sonic tapestry. Duffy, like plenty of singers before her, evokes the storm to depict a decaying relationship, but in this instance, she establishes herself as the storm.
18. Hell's Bells by AC/DC
| | |
| --- | --- |
| Genre | Hard Rock |
| Year Released | 1980 |
| Album | Back in Black |
This, the opening track from AC/DC's 1980 opus, Back in Black, is a blistering testament to the almighty power of rock and roll. AC/DC was supposedly in the midst of recording the album in the Bahamas when a series of tropical storms battered the region. Equal parts inspired and terrified, the band's new lead singer, Brian Johnson, penned the opening lines to the album: "I'm rolling thunder, pourin' rain/I'm comin' on like a hurricane/My lightning's flashing across the sky/You're only young, but you're gonna die." "Hell's Bells" was a hit song and won many awards.
19. The Thunder Rolls by Garth Brooks
| | |
| --- | --- |
| Genre | Country |
| Year Released | 1990 |
| Album | No Fences |
Garth Brooks married the bombast and power of arena rock with the storytelling and twanging acoustic guitars of traditional country. This track, propelled by Brooks' distinctive voice, depicts a stormy relationship between husband and wife while a literal storm rages outside. Live, Brooks often performs a fourth verse not found on the studio version, where the wife in the song's story murders her husband. We also have a full article on songs about thunder if you're interested. Many of them also talk about storms.
20. She's Thunderstorms by Arctic Monkeys
| | |
| --- | --- |
| Genre | Indie, Rock |
| Year Released | 2011 |
| Album | Suck it and See |
Sheffield's indie darlings opened their fourth album, Suck it and See, with this thunderous track. It opens with calm, jangling indie-ready guitars before giving way to a rollicking, relentless rhythm pounding away like a thunderstorm itself. The song features all the features that made the Arctic Monkeys famous, following the desert-rock influences of their previous studio effort, Humbug, and embellishing it with Alex Turner's inimitable croon. Delivered in Turner's dense Yorkshire brogue, the phrase "she's thunderstorms" feels a little like a compliment.
21. Storm by Polyphia
| | |
| --- | --- |
| Genre | Prog Metal, Math Rock |
| Year Released | 2016 |
| Album | Renaissance |
"Storm" is an instrumental track with a pounding, electrifying rhythm section backing up Tim Henson's typically fleet-fingered fretboard exploits. As with most of Polyphia's other work, the song is heavily influenced by EDM and rap music while still showcasing the band's impressive technical ability. To complete the storm metaphor, it even has a calm "eye of the storm" bridge section in the middle.
22. Running from the Storm by Gary Moore
| | |
| --- | --- |
| Genre | Hard Rock |
| Year Released | 1989 |
| Album | After the War |
Irish guitar hero Gary Moore made his final foray into conventional hard rock before his famous switch to the blues on this album. This track opened side two of 1989's After the War, an album heavily influenced by the death of Moore's longtime friend and creative partner, Philip Lynott. The track wails with crackling energy, lamenting the Troubles plaguing Moore's home of Belfast, describing himself as "running from the storm" of violence.
23. Blown Away by Carrie Underwood
| | |
| --- | --- |
| Genre | Country |
| Year Released | 2012 |
| Album | Blown Away |
Carrie Underwood plunders the classic tropes of Southern Gothic literature in this country-pop masterpiece. There is also an interesting story behind the song for those of you who are interested. The song pits a daughter against her "mean old mister" of a father, calling on a storm to wash away the past "til there's nothing left standing, nothing left of yesterday." Carrie Underwood's capacity to marry traditional country lyricism with a decidedly modern polish, complete with electric guitars and tensely plucked strings, is truly impressive.
24. Ridin' the Storm Out by REO Speedwagon
| | |
| --- | --- |
| Genre | Blues Rock, Classic Rock |
| Year Released | 1973 |
| Album | REO Speedwagon |
This radio-ready rock classic opens is pure 1970s goodness. From its sci-fi phaser sound to the crunchy, treble-heavy guitar tone, it's an REO Speedwagon classic with all the power and pace of the greatest music of the era. The song was inspired by the band getting stuck in a snowstorm after a show in Colorado, terrified by the awesome power of nature.
25. Don't Rain on My Parade by Barbra Streisand
| | |
| --- | --- |
| Genre | Show Tunes |
| Year Released | 1964 |
| Album | Funny Girl |
This song from the musical Funny Girl was a major hit for Streisand. It features Streisand in fine voice, with her effortless vibrato and unparalleled articulation really selling her character's relentless optimism. Streisand sings about her determination in the face of opposition and her character's choice to be happy against all odds. If you like this type of song, we have more songs about rain you can listen to.
26. Stormy Weather by Etta James
| | |
| --- | --- |
| Genre | Blues, Soul |
| Year Released | 1960 |
| Album | At Last! |
Etta James was neither the first nor the last artist to lend her talent to this classic song. Her version, however, is the definitive one. James' powerful, emotional voice truly sells this sweet, sentimental ballad. In anyone else's hands, the Disney-ready strings and waltzing rhythm could sound sickly sweet, but Etta James brings a heartbreaking sense of reality to this classic breakup song.
27. Shelter From the Storm by Bob Dylan
| | |
| --- | --- |
| Genre | Folk |
| Year Released | 1975 |
| Album | Blood on the Tracks |
Bob Dylan was never afraid to revisit rich veins of musical inspiration. On this track, from 1975's Blood on the Tracks, Dylan describes how human kindness can prevail over even the darkest of times. The titular character consistently finds "shelter from the storm" in the arms of his lady love.
28. Storm Front by Billy Joel
| | |
| --- | --- |
| Genre | Rock, Pop |
| Year Released | 1989 |
| Album | Storm Front |
The relentless, driving rhythm of this, the title track from Storm Front features Billy Joel in fine form. The song channels Joel's powerful Philly soul influences to deliver a truly impressive piece of music, complete with horn stabs and a soaring chorus. The chorus boasts surprising dissonance and a serious stretch of the Stormfront metaphor, including references to open water, low pressure, and weather warnings on the radio.
29. Here Comes the Rain Again by Eurythmics
| | |
| --- | --- |
| Genre | Pop, Electronic |
| Year Released | 1984 |
| Album | Touch |
This song, with its melancholy, sparse instrumentation, opened the third Eurythmics album, Touch. It's pure 80s pop, evoking the highs and lows of human emotion with classic weather-based imagery. The song relies heavily on minor-chord dissonance and the huge melodic interval between the harmonic layer and the melody to conjure its tense atmosphere. If you're looking for songs about storms to add to your playlist, this is one you simply have to consider.
30. Stormy May Day by AC/DC
| | |
| --- | --- |
| Genre | Hard Rock |
| Year Released | 2008 |
| Album | Black Ice |
While songs about thunderstorms are nothing new for AC/DC, this song's inclusion of a slinky, potent slide guitar section certainly is. It's impressive for a legacy band like AC/DC, famous for their staunch devotion to a single sound, to commit this hard to a new texture in their music. Lyrically, this song depicts the violent storms that frequently plague the band's home in Australia during seasonal changes, such as in May.
31. Tornado of Souls by Megadeth
| | |
| --- | --- |
| Genre | Heavy Metal, Thrash Metal |
| Year Released | 1990 |
| Album | Rust in Peace |
Heavy metal bands in the 80s sure did love to write songs about natural disasters. This track evokes a tornado to depict the tumultuous collapse of lead singer and chief songwriter Dave Mustaine's relationship. The track is perhaps most famous for its incendiary solo from lead guitarist Marty Friedman, widely considered one of the best, if not the best, guitar solos in heavy metal history.
32. Storm by Lynyrd Skynyrd
| | |
| --- | --- |
| Genre | Southern Rock |
| Year Released | 2009 |
| Album | God & Guns |
Lynyrd Skynyrd is most famous for "Sweet Home Alabama" and "Free Bird," but this track from their thirteenth album, God & Guns, showcases the band happy to indulge in heavier, harder rock. Skynyrd happily plums the classic cleansing-rain metaphor to promise an end to the metaphorical storm, offering hope and happiness to the listener in the darkest of times.
33. You'll Never Walk Alone by Gerry & The Pacemakers
| | |
| --- | --- |
| Genre | Show Tune |
| Year Released | 1963 |
| Album | How Do You Like It |
Although Rodgers & Hammerstein wrote "You'll Never Walk Alone" for Carousel, the song undeniably belongs to Gerry, the Pacemakers, and his beloved soccer team, Liverpool FC. The song is played at the team's home ground, Anfield, before every home game. It became an anthem of hope for the beleaguered supporters and their city over the course of decades of disasters, economic depression, and occasional sporting triumph.
34. Dancing in the Storm by Boom Crash Opera
| | |
| --- | --- |
| Genre | Rock |
| Year Released | 1989 |
| Album | These Here are Crazy Times |
This classic of Australian pub rock remains a radio staple down to this day. It was actually used in an election campaign in 2002 by the Victorian Liberal Party. The song bounces with a driving, almost punkish bassline and a buoyant, effervescent chorus.
35. Stormy Clouds by The Verve
| | |
| --- | --- |
| Genre | Britpop, Indie |
| Year Released | 1995 |
| Album | A Northern Soul |
The Verve's dreamy, winding compositions were always elevated by Richard Ashcroft's lyrical delivery. This track is no exception, with Ashcroft at his crooning best, with heavily distorted guitars purring like distant thunder beneath the track's Madchester beat.
36. American Storm by Bob Seger
| | |
| --- | --- |
| Genre | Rock, Americana |
| Year Released | 1986 |
| Album | Like a Rock |
Bob Seger's gritty brand of heartland rock is on full display in this track. Seger wails about "a full force gale, an American storm" in the track's chorus, mining the rich vein of inspiration in the American Midwest's turbulent weather for much of his imagery.
37. Stormy by Santana
| | |
| --- | --- |
| Genre | Latin Rock |
| Year Released | 1978 |
| Album | Inner Secrets |
This track sees Carlos Santana joining the ranks of songwriters using storms as a metaphor for an ailing relationship. It's classic Santana, with a bossa-nova beat, electric piano, and a sweet, melodic guitar solo to cap it all off. A bona fide Latin rock classic.
38. Alestorm by Alestorm
| | |
| --- | --- |
| Genre | Heavy Metal, Folk Metal |
| Year Released | 2017 |
| Album | No Grave But the Sea |
Scotland's premier pirate-metal export, Alestorm, on this track, join the ranks of heavy metal bands with songs named for the band (such as "Black Sabbath" by Black Sabbath or "Iron Maiden" by Iron Maiden). The song, like much of Alestorm's oeuvre, is about pirates and a "storm of ale," lyrically moving from discussion of a literal storm to a storm's worth of ale. It's a fun, heavy-metal party starter about pirates. What's not to like?
39. Storms in Africa by Enya
| | |
| --- | --- |
| Genre | Celtic, Avant-Pop |
| Year Released | 1988 |
| Album | Watermark |
Enya's lilting, soothing voice was always the focal point of her artsy take on pop music. On this track, she borrows heavily from the Irish musical tradition, relying on bodhran-like drums and lyrics about storms in a distant land to lend the music a feeling of understated power.
Popular Related Article: Epic Songs About The End of The World
40. Crying in the Rain by Whitesnake
| | |
| --- | --- |
| Genre | Hard Rock |
| Year Released | 1982 |
| Album | Saints & Sinners |
Unlike their later, more commercial work, this track from Whitesnake's 1982 album Saints & Sinners is a straightforward, heavy blues-rock number. It owes more to Coverdale's previous band, Deep Purple, than to Quiet Riot or Poison. The song was actually re-recorded in 1987 to capitalize on Whitesnake's newfound heavy-metal stardom. The re-recorded version is much heavier, lacking the bluesy depth of the original, supposedly because lead guitarist John Sykes "hated the blues."
41. Fool in the Rain by Led Zeppelin
| | |
| --- | --- |
| Genre | Classic Rock |
| Year Released | 1979 |
| Album | In Through the Out Door |
This track from Led Zeppelin's final studio album is really all about John Bonham's thunderous drumming. Bonham died not long after the album's release and delivered one of the finest drumming performances ever committed to record on this track. It's a joyous, ebullient love song capped off with a stuttering, subterranean fuzzed-out solo from Jimmy Page.
42. Rainmaker by Iron Maiden
| | |
| --- | --- |
| Genre | Heavy Metal |
| Year Released | 2003 |
| Album | Dance of Death |
Iron Maiden's turn-of-the-century reunion era yielded some genuine heavy metal classics. Among them is this track from Dance of Death, with all the epic, operatic opulence of Iron Maiden at their best. The song soars with Bruce Dickinson's powerful tenor and contemplates the philosophy of rainfall in the desert and whether ordinary people can "start the rain."
43. Eye of the Storm by Bullet for My Valentine
| | |
| --- | --- |
| Genre | Heavy Metal |
| Year Released | 2008 |
| Album | Scream Aim Fire |
Bullet For My Valentine was one of the leading bands of the new wave of metal in the early 200s. This track channels classic thrash in a fiery depiction of the destructive power of "Mother Nature's fury." The frantic riffing gives way to a festival-ready handclapping section in the middle section before an impressive harmonized sweeping guitar solo. This is one of my personal favorite songs about storms.
44. Stormy Sky by The Kinks
| | |
| --- | --- |
| Genre | Classic Rock |
| Year Released | 1977 |
| Album | Sleepwalker |
This dreamy, soft track from The Kinks compares the feeling of foreboding surrounding a failing relationship to watching clouds roll in before a storm. The Kinks, on this song, turned their considerable lyricism to this decidedly Beatle-like ode to ailing love.
45. Stormy by Classics IV
| | |
| --- | --- |
| Genre | Blue Eyed Soul |
| Year Released | 1968 |
| Album | Mamas and Papas/Soul Train |
This moody, potent track is one of Classics IV's most popular and enduring songs. It sees the singer pleading with his moody partner to "bring back that sunny day." This was actually the original version of the song later covered by Santana on Inner Secrets.
46. Black Clouds by Papa Roach
| | |
| --- | --- |
| Genre | Nu Metal/Hard Rock |
| Year Released | 2002 |
| Album | Lovehatetragedy |
Papa Roach's dark, introspective lyrics offer a message of resilience and power. "They can't kill the sun" is the end lyric of the chorus, providing hope and strength to those battling their inner demons. The titular black cloud in this song is a metaphor for depression, but Papa Roach promises a brighter tomorrow.
47. Another Rainy Night by Queensryche
| | |
| --- | --- |
| Genre | Heavy Metal |
| Year Released | 1990 |
| Album | Empire |
Queensryche's brand of power metal was a commercial juggernaut in the 1980s. On this track, he offers to "leave a light on" for his lover on a lonely, rainy night. The song touches on storms and inclement weather lyrically over a turbulent, charging backdrop of classic metal goodness. Unlike many of their metal contemporaries, Queensryche was never afraid of conventional love songs, as evident in this concise, powerful track.
48. It's Raining Again by Supertramp
| | |
| --- | --- |
| Genre | Power Pop, Prog Rock |
| Year Released | 1982 |
| Album | Famous Last Words |
This song's upbeat, optimistic musical layer contrasts directly with the lyrics, "oh no, it's raining again." Supertramp was famous for their preference for bouncy, pop-heavy progressive rock, and this hit single is yet another track in that vein. Towards the end of the song, the band nods to the famous storm-focused nursery rhyme "it's raining, it's pouring," perhaps a nod to the simple accessibility of their own music.
49. Umbrella by Rihanna
| | |
| --- | --- |
| Genre | Pop |
| Year Released | 2007 |
| Album | Good Girl Gone Bad |
Barbadian singer Rihanna has ruled the charts since this major hit from her debut album Good Girl Gone Bad. The song sees Rihanna offering shelter from a storm to her lover, giving him the chance to stand under her umbrella. The song hinges on the ultra-catchy "Ella, Ella" refrain in the chorus, which remains a karaoke singalong staple to this day. Lyrically, "Umbrella" relies heavily on weather and rain metaphors, making full use of Jay-Z's maximalist production philosophy with heavy synthesized drums and a fuzzy, distorted bassline.
50. Bring Down the Rain by Dio
| | |
| --- | --- |
| Genre | Heavy Metal |
| Year Released | 1993 |
| Album | Strange Highways |
Ronnie James Dio's powerful, operatic voice brought fantasy landscapes to life amid the heavy metal thunder of his backing band. On "Bring Down the Rain," the closing track from Strange Highways, Dio wails over a relentless, pounding half-time groove. In the chorus, Dio calls down the rain to put out a house fire. Philosophically, Dio often tussled with ideas of individual power and freedom. In this song, he proposes the notion that even a terrifying thunderstorm can be what it takes to put out a fire or push you toward greatness.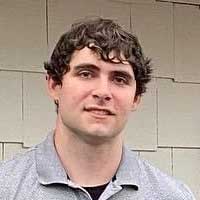 Hi, my name is Kevin and I'm from Butler, Pennsylvania. I've been obsessed with music and audio gear for as long as I can remember. I started this website to help people find professional advice related to a wide range of audio topics. We have a number of Audio Engineers on our team who have been designing and fixing audio gear for decades.