When you first think of an image of sunset, you probably associate it with a memory of a romantic evening on the beach or perhaps a nostalgic childhood memory of a fun day coming to a satisfying end. While many songs about sunsets are about just that, many also explore metaphors associated with sunsets.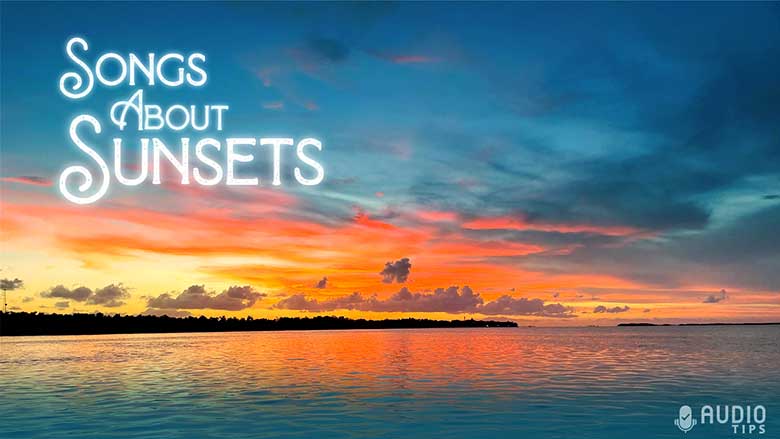 For example, sunsets are sometimes used as a metaphor for loss or the passing of time. Some songs use sunsets as a bittersweet and peaceful way to describe such complex and often misunderstood life events.
Chances are you know quite a few of these, but chances are there are some songs on this list that you didn't even know existed. Simply scroll through this and find some awesome songs.
1. Sunrise, Sunburn, Sunset by Luke Bryan
| | |
| --- | --- |
| Genre | Country |
| Year Released | 2017 |
| Album | What Makes You Country |
By its title, it may be expected to hear a fun uptempo tune with silly anecdotes. However, Luke Bryan packs nostalgia and bittersweet storytelling into this slow country song. "Sunrise, Sunburn, Sunset" is about a memory of a vacation on the water with a little lady.
This song is arguably best enjoyed without distraction, as the details in the lyrics provide the listener with enough entertainment. These lyrics present a very literal narrative, guiding the listener through the details of Bryan's memory and giving clear pictures of the events that unfold.
2. California Sunset by Neil Young
| | |
| --- | --- |
| Genre | Country, Country Rock |
| Year Released | 1985 |
| Album | Old Ways |
Remembering his younger self's dreams of a California Sunset, Neil Young's famous tune is about dreaming of a life on the West Coast. This feel-good song is a love song to the California evening sky and the hope, relaxation, and general good vibes that it gives to travelers and residents alike.
A departure from his other folk-rock albums, "Old Ways" is true blue country. It is most likely because of this genre shift that the album was one of the worst commercially received albums that Young ever recorded
3. Sun Goes Down by Robin Schulz (feat. Jasmine Thompson)
| | |
| --- | --- |
| Genre | Deep House, Dance/Electronic |
| Year Released | 2014 |
| Album | Prayer |
This song by German DJ Robin Schulz became a hit in the Deep House scene. The lyrics describe lovers traveling into a sunset.
Its featured vocals by Jasmine Thompson, along with its electrifying dance beat, help push the song along. A great song for chill vibes on the beach or to play on the car ride to your vacation destination.
The music video for this song is also just as much a part of the song as the audio itself. This visual aspect takes the viewer through the lives of ordinary people living out moments in their life. These relatable moments then interweave with the authentically captured moments of the artist themselves. The beautiful visual storytelling, matched with the energy of this song, make for a full musical experience.
4. Sunrise, Sunset by Original Broadway Cast
| | |
| --- | --- |
| Genre | Show Tune, Musical |
| Year Released | 1964 |
| Album | Fiddler on the Roof (Original Broadway Cast Recording) |
This notable song from the Tony Award-winning Original Broadway Musical, Fiddler on the Roof, explores how time passes so fast through the eyes of a parent. In this context, the main character Tevye is attending his daughter's wedding. Here, he pauses to reminisce on how it feels so recent that his daughter was only a child.
As the song goes on, other characters remark on this brisk passing of time, and by the end of the song, the entire company has joined together in song. "Sunrise, Sunset" is one of the musical's most popular songs.
5. Castle on the Hill by Ed Sheeran
| | |
| --- | --- |
| Genre | Pop |
| Year Released | 2017 |
| Album | Divide |
This pop song from Ed Sheeran is filled with images of nostalgia. He recalls remembering an average weekend day in his hometown, ending with watching a sunset. Each verse bridges the listener through different stages of Ed's life, from childhood to teenager.
The bridge of the song then gives the audience an update on the friends he mentioned earlier in the verses. Some are successful, and others have had hardships. Despite what their present may look like, the song ends with Sheeran still being able to look back on those days with his friends fondly.
6. Manhattan by Sarah Bareilles
| | |
| --- | --- |
| Genre | Pop |
| Year Released | 2013 |
| Album | The Blessed Unrest |
This famous track from "The Blessed Unrest" is one of Sarah Barellies' most well-known songs, despite its single "Brave" having had the album's most commercial performances. The song is about the singer's breakup being so difficult that she has to leave their city to get away from its memories.
Like many songs on this list, Barellies uses a sunset to describe the paradise that is California. However, this melancholy ballad can also be considered Barallies' love letter to New York City, detailing some of its beautiful qualities in her lyrics.
7. Waterloo Sunset by The Kinks
| | |
| --- | --- |
| Genre | Psychedelic Pop |
| Year Released | 1967 |
| Album | Something Else by The Kinks |
If you are a fan of "The Kinks," chances are you are familiar with this 1967 classic, which is featured in "Rolling Stone's 500 Greatest Songs of All Time" list, ranked all the way up at number 14.
This song has a simple, laid-back melody that presents a vision of the narrator's view of the happenings around Waterloo station and that his focus needs only be on the sunset he can look at from the perspective of his window. No matter how hectic the world or his life may be, he can live in paradise by looking at the sunset.
8. When the Sun Goes Down by Kenny Chesney and Uncle Kracker
| | |
| --- | --- |
| Genre | Country |
| Year Released | 2004 |
| Album | When the Sun Goes Down |
Looking for a summer jam that you can play as you watch the sunset on the beach? Then "When the Sun Goes Down" is your country's go-to play. This popular country tune came out in 2004, reaching the Billboard Country chart's number 1 spot for five weeks.
With its Caribbean influence with the steel drums, this song gives off good vibes that make you want to kick back and relax. The lyrics talk about what happens when the sun sets, and its catchy chorus will make you want to start singing along. Overall, this is a very fun country song about sunsets, and I really enjoy it!
9. Two Suns in the Sunset by Pink Floyd
| | |
| --- | --- |
| Genre | Folk Rock |
| Year Released | 1983 |
| Album | The Final Cut |
This song, and its album, are in parallel to the worrying political time of its release. The song details the narrator's ride home at sunset when he sees a nuclear bomb strike. As he is dying, he reflects on the meaning of life and concludes that, in the end, we are all the same.
This protest song is a reflection of the Nuclear Arms Race and MAD. The eerie melody of this song, paired with the added sound effects, such as a child's scream, motivates the listener to really hear the message beyond the song itself. Time is ticking, and we need to join together to stop this destruction from ever happening again, or we will suffer the consequences.
10. Sunsets for Somebody Else by Jack Johnson
| | |
| --- | --- |
| Genre | Rock, Soft Rock |
| Year Released | 2017 |
| Album | All the Light Above It Too |
"Sunsets for Somebody Else" is easy listening, a song for a long car ride, and a melancholy plea for the world to slow down. Its lyrics have a way of relating to the listener by giving a list of general observations.
These observations are examples of what keeps the listener up at night, which is a false reality of what is important in life. Without realizing it, these capitalistic beliefs that don't need to be a part of the listener's life also stop the chance to relax and reflect. Here, Johnson reflects with the listener, seeing himself in their struggle to change and slow down, and pleads for the listener to do the same.
11. Wasted Sunsets by Deep Purple
| | |
| --- | --- |
| Genre | Metal, Rock |
| Year Released | 1984 |
| Album | Perfect Strangers |
Most well known for their song, "Smoke on the Water," Deep Purple's "Wasted Sunset" has the same epic sound and a notable bass line that drives the song but tells a different narrative.
In this song, the lyrics use abstract imagery to paint the life of someone who is at or near the end of life and living with regrets about how they spent it.
This song has rarely been performed live by the band but is widely regarded by fans as a hidden gem within the Deep Purple catalog.
12. Sunset by Stevie Wonder
| | |
| --- | --- |
| Genre | Funk, Pop |
| Year Released | 1962 |
| Album | Tribute to Uncle Ray |
This early song by Stevie Wonder was recorded for his second studio album when he was only 12 years old. However, even at his young age, you can hear his classic vibrato and progressive sound style that he carried into his career as an adult.
With its classic Motown backing vocals and simple melody, "Sunset" deals with the adult themes of a woman leaving her man at sunset. And, of course, in this context, the man would be this 12-year-old child. Needless to say, this album did not perform well, most likely due to the songs' content but also because the Motown sound did not match that of Wonder's voice, whose sound would later fit better into the age of Synth and Funk.
13. All Your Friends by Coldplay
| | |
| --- | --- |
| Genre | Alternative, Indie, Pop |
| Year Released | 2014 |
| Album | Ghost Stories |
This song deals with the themes of war and the soldier's experience of losing friends "into the sunset." In this context, the sunset is a metaphor for death, the end of the day being the end of one's life.
Martin's vocals on this song give the cyclical feeling of war that no matter what, history repeats itself and every battle will result in the deaths of "all your friends." Additionally, the abrupt ending of the song could allude to the fact that the narrator himself may have died during the "open fire."
14. Lithium Sunset by Sting
| | |
| --- | --- |
| Genre | Country, Folk, Soul, Indie |
| Year Released | 1996 |
| Album | Mercury Falling |
This song from Sting's 1996 album titled "Mercury Falling" is a commentary on how watching the sunset can be healing to one's soul. Lithium is a chemical found in many medications for mental illness and is considered a mood stabilizer. Traces of lithium are in the sun's rays. Therefore, the lithium sunset is a metaphor for its healing quality within its beauty.
The song's melody and arrangement introduce a slight American country/blues twang, while its lyrics offer a progressive and modern take that is removed from the more traditional lyrics in a country folk song. By using this dichotomy of the lyrics and music, the song becomes a complex take on a traditional folk theme of observing nature around us.
15. Wildest Dreams by Taylor Swift
| | |
| --- | --- |
| Genre | Pop |
| Year Released | 2014 |
| Album | 1989 |
"Wildest Dreams" is a classic pop song that explores the relationship of lovers. One of the lovers, the narrator, is hoping that the other will at least dream about their nights together when their time as a pair eventually comes to an end.
The electro-pop influence gives this song an ethereal and dream-like sound, lending to the title of the song. A far cry from the sound of Swift's earlier songs and albums, "Wildest Dreams" still stays true to her most common song themes about boy problems and relationship nostalgia.
16. Sunset by Kid Ink
| | |
| --- | --- |
| Genre | Rap, Hip Hop |
| Year Released | 2016 |
| Album | Kid Ink (Hits Japan Tour Edition) |
Rapper, singer, and record producer Kid Ink is probably best known for his collaborations with Usher on "Body Language" and Chris Brown on "Hotel" and "Show Me".
This feel-good song is about Kid Ink riding around Hollywood on Sunset Boulevard as the sun is setting. Unlike some of the other songs that have made him famous through collaborating with vocalists, this song features Kid Ink singing and rapping on his own.
17. Always Remember Us This Way by Lady Gaga
| | |
| --- | --- |
| Genre | Soundtrack, Pop, Rock |
| Year Released | 2018 |
| Album | A Star Is Born |
"Always Remember Us This Way" is a song from the award-winning film "A Star is Born." The movie is about a famous singer meeting a singing waitress, falling in love, and helping her become a star.
This song is about reliving a memory that sticks in your mind as a defining moment of how you remember someone as their best version of themselves. In this specific case, it is a memory of the narrator and her lover together after the sun sets and the concert is finished. In the narrator's darkest moments, when she misses him most, she thinks back on this memory as a way to find comfort.
18. Early Sunsets Over Monroeville by My Chemical Romance
| | |
| --- | --- |
| Genre | Emo, Punk Rock, Alternative |
| Year Released | 2002 |
| Album | I Brought You My Bullets, You Brought Me Your Love |
"Early Sunsets Over Monroeville" is the eighth track off of My Chemical Romance's debut album. The song is about a quite unique situation that may or not be relatable. It is based on the events in the movie "Dawn of the Dead". The narrator in the song has to decide if he will kill his loved one or not.
Sunset in this context could mean the decision to kill would bring on an early sunset, a symbol of death. Additionally, the opening guitar riff is reminiscent of the melody in Enya's "Only Time", which also explores how time affects relationships and love.
19. This Mess We're In by PJ Harvey (Feat. Thom Yorke)
| | |
| --- | --- |
| Genre | Alternative Rock, Indie/Pop |
| Year Released | 2000 |
| Album | Stories from the City, Stories from the Sea |
"This Mess We're In" is about a pair of lovers who can't be together for some unknown reason for the listener. This eerie song by PJ Harvey featuring Thom Yorke uses the sunset as a way to connect the two characters in the song together. The sun is an important element in this song, as the couple can only remain together from sunset to sunrise.
Using overlapping vocals, and in the last verse combining singing with speaking, PJ Harvey creates a unique effect where it feels like you are stepping into a memory of a conversation for a moment.
20. Merry Happy by Kate Nash
| | |
| --- | --- |
| Genre | Indie/Pop |
| Year Released | 2007 |
| Album | Made of Bricks |
This perky and quirky song by Kate Nash is one of her most popular songs as it has been featured in many popular TV shows and well-circulated commercials. The song is about how her partner has left her, but she is okay doing things on her own, or so she would like it to seem.
The overcompensation of the narrator's feelings can be interpreted by the use of upbeat music that is pushing this happy-go-lucky mentality, which sometimes is contradicted by what is said in the lyrics. Most notably, the use of repeats in the ending lines "I can watch a sunset on my own, I can be alone" repeats so many times that it almost sounds manic, meaning that she perhaps feels the opposite and does not want to be on her own.
21. Electric Los Angeles Sunset by Al Stewart
| | |
| --- | --- |
| Genre | Folk |
| Year Released | 1970 |
| Album | Zero She Flies |
Scottish folk singer Al Stewart is best known best for his songs that reference historical events.
"Electric Los Angeles Sunset" most likely is a reference to the tragic event of Bunchy Carter and John Huggins at UCLA in 1968. However, it could also be a reference to the violence, riots, and police brutality present in LA at the time.
22. Sinking Like a Sunset by Tom Cochrane
| | |
| --- | --- |
| Genre | Pop Country |
| Year Released | 1991 |
| Album | Mad Mad World |
Tom Cochrane's "Sinking Like a Sunset" is a track off his debut solo album and explores how reality has no room for fairytales and romantic ideals. The title lyric refers to how reality hardens the heart and makes your empathy and emotion die.
In the song, the narrator uses the verses to give examples of harsh realities and why it causes someone's heart to sink like a sunset. By the end of the song, he is begging to be held to know what it's like to feel again.
23. Keep Your Head Up by andy Grammer
| | |
| --- | --- |
| Genre | Pop Rock, Soft Rock |
| Year Released | 2010 |
| Album | Andy Grammer |
This feel-good pop song is the perfect listen for anyone having a bad day or struggling through life. Like many songs on this list, the lyrics in this song explore how staring at a beautiful sunset can be peaceful and contemplative.
In "Keep Your Head Up," Grammar sings about how pausing to watch the sunset helped inspire him to be more positive and trust that life will work itself out in the end.
24. Stay the Night by James Blunt
| | |
| --- | --- |
| Genre | Pop Rock |
| Year Released | 2010 |
| Album | Some Kind of Trouble |
Best known for "You're Beautiful," James Blunt used this song as an escape from his other "self-pity" songs that he had been writing. Its playful lyrics and upbeat American country twang definitely help in creating a bright, positive, and uplifting song.
In the song, Blunt recalls a perfect California day with a lady. As the sun begins to set, he wonders if she would be willing to stay the night. Therefore, the whole song takes place during the time that the sun is setting.
25. Indian Sunset by Elton John
| | |
| --- | --- |
| Genre | Rock |
| Year Released | 1971 |
| Album | Madman Across the Water |
Elton John's "Indian Sunset" is a track featured on his second studio album, which also featured the hit "Tiny Dancer." The song is a story of a Native American whose Chef has told him that their people will lose their fight with the White Man. The sunset in this context symbolizes their losing battle drawing near.
Musically, the song is quite epic. It starts off acapella for over 30 seconds, then adds in the rest of the instruments until a grand musical break occurs in the middle of the song. However, the lyrics are wildly inaccurate when portraying the Native Americans, beyond the point of stereotypical and bordering offensive, as well as including lines about historical events that never happened. However, the spirit of the song is on the side of the Native Americans and empathizes with their experiences.
26. Canadian Sunset by Andy Williams
| | |
| --- | --- |
| Genre | Jazz Standard, Pop |
| Year Released | 1956 |
| Album | Canadian Sunset |
This Jazz standard with music by Eddie Heywood and lyrics by Norman Gimbel reached number 2 on Billboard charts as an instrumental recording, but the Andy Williams version reached number 7 the same year. In the end, this version has survived time and is more well known.
"Canadian Sunset" is classic, easy-going, and easy listening. The song is performed in harmony in its entirety. It features a sweet and simple story about a Canadian weekend skiing trip and falling in love with a woman at sunset.
27. Golden Hour by Kacey Musgraves
| | |
| --- | --- |
| Genre | Pop, Country |
| Year Released | 2018 |
| Album | Golden Hour |
This song was featured on the album of the same name and is about Kacey Musgrave meeting and loving her husband. The album "Golden Hour" won 4 Grammys, including Album of the Year and Best Country Album.
Its simple tune is held together by its composition that marries classic acoustic guitar chords and electro-synth soundscapes that really embody the auditory imagery of sunset.
The song gives you the feeling of being wrapped in golden light while listening to words about love and hope.
28. Sunset by Demi Lovato
| | |
| --- | --- |
| Genre | Pop |
| Year Released | 2021 |
| Album | Dancing With the Devil…The Art of Starting Over |
"Sunset" is a deluxe track off of Demi Lovato's most recently released album. The Album as a whole explores Lovato's life chronologically through song and addresses their most recent struggles in life, as well as their successes.
"Sunset," in particular, is about a more general theme. This song talks about their love for someone who is just like them and who has maybe even gone through similar struggles. They get each other more than anyone else. The sunset represents the end, so in the lines "don't let the sunset on our love," they mean, do not let our love die. Overall this is one of my personal favorite sunset songs.
29. Sundown by Bruce Springsteen
| | |
| --- | --- |
| Genre | Alternative Rock, Indie Rock |
| Year Released | 2019 |
| Album | Western Stars |
This song by the legendary Bruce Springsteen was written for the movie soundtrack of "Western Stars." It's an epic song about wanting to be with your loved one once the sun has set. He explains all the ways that sundown is the most lonely time.
This arrangement includes a full orchestra with complex builds that wrap the listener in an embrace of sound, which is ironic, considering the lyrics go into detail about the feeling of loneliness and feeling empty. Perhaps this hug of sound is meant to give the listener the feeling of what the narrator is missing out on by being alone at sundown.
30. Red Sails in the Sunset by Nat King Cole
| | |
| --- | --- |
| Genre | Jazz, Traditional Pop |
| Year Released | 1951 |
| Album | N/A |
"Red Sails in the Sunset" was originally written in 1935, with music by Hugh Williams and lyrics by Jimmy Kennedy. This 1951 recording by Nat King Cole bares a similar resemblance to another tune he made famous, "The Christmas Song," in its traditional 1950s crooning.
The song is about a boat in the distance with red sails and the narrator wondering what love may be waiting for him out there on the ocean. In this context, the sunset is used as a romantic picture for the listener.
31. At Sundown by Dorris Day
| | |
| --- | --- |
| Genre | Pop |
| Year Released | 1955 |
| Album | Love Me or Leave Me |
You may already know some of Doris Day's most famous recordings, such as "Que Sera" and "Perhaps, Perhaps, Perhaps." "At Sundown" is a bright little number that describes a cute little secluded cottage and what happens in and around it right as the sun sets.
This classic song is featured on the soundtrack for the film Love Me or Leave Me and remains one of her most successful albums.
32. Shadow Of The Day by Linkin Park
| | |
| --- | --- |
| Genre | Alternative Rock |
| Year Released | 2007 |
| Album | Minutes To Midnight |
This song offers a darker tone than many others featured on this list. Right from the opening lines, "Shadow of the Day" deals with the narrator's decision to take their life. The lyrics are very simple while also being quite vague. The sun setting is a metaphor for the end of life, while "shadow of the day" is referencing the effect of this dark decision that will affect those around you.
The arrangement of the song has a slow build that is almost unnoticeable until the song fills with sound in the end. Perhaps this is drawing a comparison to how the narrator thinks this is a simple decision at the beginning of the song, but by the end, the decision has affected many people around him.
33. Gypsy by Lady Gaga
| | |
| --- | --- |
| Genre | Pop |
| Year Released | 2013 |
| Album | Artpop |
Lady Gaga makes an appearance twice on this list. "Gypsy" is a lesser-known song off of her album "Artpop." With its electro-pop sound and upbeat rhythm, this song is for the traveler who is done with living alone and who is ready to ride off into the sunset with a like-minded lover.
Gaga has been quoted as saying this song is about her own life and how she finds life on tour to be lonely. However, this power ballad can relate to anyone who is still looking for their ride-or-die.
34. Must Do Something About It by Paul McCartney and Wings
| | |
| --- | --- |
| Genre | Soft Rock |
| Year Released | 1976 |
| Album | Wings at the Speed of Sound |
While the song is credited to The Beatles' Paul McCartney, the vocals on this song are actually by Wings' drummer Joe English. This melancholy folk ballad has enough heartache to make any listener want to sit alone in bed with a tub of ice cream. Though, the message of this song is actually to do the complete opposite.
In the song, English makes a list of all the self-pitying, loner habits he has when he's feeling alone, including watching the sunset alone. He then says to himself that he needs to do something to stop the cycle; the irony is that the next line is just a continuation of the list of habits.
35. Arabella by Arctic Monkeys
| | |
| --- | --- |
| Genre | Indie Rock, Alternative Rock |
| Year Released | 2013 |
| Album | AM |
This well-known indie rock song by the English rock group, Arctic Monkeys, is the next song on our list of songs about sunsets. While "Arabella" isn't explicitly about sunsets in the most literal sense, Arctic Monkeys use sunsets when describing Arabella, the main character in this song.
They use many symbols and metaphors when explaining how perfect she is, referencing at one point that the sunset is only beautiful when she's in the frame; otherwise it's not as impressive.
36. Sunset Grill by Don Henley
| | |
| --- | --- |
| Genre | Rock |
| Year Released | 1985 |
| Album | Building the Perfect Beast |
Would you believe that the Sunset Grill in this song is a real place and not some metaphor? In fact, in 1986, the Los Angeles Times wrote a piece about how the song turned a hole-in-the-wall joint into the next hot bar in town. And this bar still exists in the same location today.
In "Sunset Grill," Don Henley literally describes the owner, his customers, and the neighborhood of West Hollywood in the mid-1980s. With a city filled with crime, crazies, and wild women, Henley falls back on his (mostly) safe haven, the Sunset Grill.
37. Sunset Lover by Petit Biscuit
| | |
| --- | --- |
| Genre | Dance/electronic |
| Year Released | 2017 |
| Album | Presence |
At Age 16, French DJ Petit Biscuit rose to prominence in the international music scene with this next song on our list.
Sunset Lover has limited vocals that may not even be distinguishable by the ears of an average listener. However, the overall vibe of this electro-dance song is reminiscent of the melodies of other songs on this list explicitly about sunsets.
In a way, this music provides an auditory-visual of the beach at sunset as you sit together with your best friends or partner. It makes the listener feel the colorful golden and pink rays from the sun as it sets under the horizon.
38. You'll Be Mine by Gloria Estefan
| | |
| --- | --- |
| Genre | Latin Pop |
| Year Released | 1996 |
| Album | Destiny |
This dance party song of the '90s has the Latin flair of icon Gloria Estefan. "You'll Be Mine" is a fun, upbeat anthem for partying right after sunset and through to sunrise. With the influence of African rhythms, this song makes you want to get up and dance.
This sound is comparable to some of her earlier songs recorded with the Miami Sound Machine, such as "Conga," "Rhythm Is Gonna Get You," or "1,2,3". This song is also featured in Estefan's stage musical, "Get On Your Feet!" along with many of her other famous songs with contagious melodies.
39. Queen of Peace by Florence + the Machine
| | |
| --- | --- |
| Genre | Alternative/Indie, Pop |
| Year Released | 2015 |
| Album | How Big, How Blue, How Beautiful |
Compared to the band's past singles, "Queen of Peace" was not as successful in the commercial realm. Even its artistic music video that pairs the song with another track on the album, "Long and Lost," fell short of the band's previous singles.
This song begins with a grandiose, almost classical sound until the indie rock beat comes in with Florence's lyrics. The song tells the abstract story of a king that is too busy conquering that he drives his wife, the queen, away from him. She compares herself to feeling as powerless as the sun setting beyond the horizon or a boat that has gotten lost and off course.
40. When the Sun Goes Down by Fleetwood Mac
| | |
| --- | --- |
| Genre | Folk |
| Year Released | Behind the Mask |
| Album | 1990 |
This song was featured on the album "Behind the Mask," the first album recorded without guitarist Lindsey Buckingham and the last album recorded before the release of Fleetwood Mac's "Greatest Hits" Album.
"When the Sun Goes Down" is about how the narrator will treat his lady when the sun goes down. The song itself is a callback to the group's earlier songs, with a classic folk-rock feel and rich harmonies in the chorus. The arrangement has almost an American country sound as the song progresses into the second chorus with the combination of instrumentation and the backing vocal callbacks.
41. Payphone by Maroon 5 (Feat. Wiz Khalifa)
| | |
| --- | --- |
| Genre | Pop |
| Year Released | 2012 |
| Album | Overexposed |
Maroon 5's popular single "Payphone" is a must-listen on this song list. Its catchy chorus describes a man who has reached the bottom. The sun has set in his paradise, meaning that the end of his fun times on his own, and he has finally realized his error in leaving his girl.
The rap verse that was written into this song is unique for this band, who often sticks closely to their pop-rock genre, sometimes deviating into the bubblegum-pop world. By adding Wiz Khalifa to the song, it gives an edge to the band's sound, which most likely helped the song stick out and become 2012's 5th best-selling single worldwide.
42. Lost in the Moment by NF (feat. Andreas Moss)
| | |
| --- | --- |
| Genre | Pop, Hip-Hop, Rap, Christian |
| Year Released | 2016 |
| Album | Therapy Session |
This dramatic NF track with vocals by Andreas Moss uses the dichotomy of Moss's steady, haunting vocals paired with NF's manic rap verses to express the anxiety the NF goes through as a performer and human being.
The song begins with the narrator having a peaceful yet dark thought as he stares at the sunset, realizing that it may be his last time seeing it. It's unclear whether he is choosing to change his ways by recognizing how fragile life can be or if he is choosing to give up and let go of life.
43. Everything's Beautiful by Dolly Parton
| | |
| --- | --- |
| Genre | Folk, Country |
| Year Released | 1972 |
| Album | My Favorite Song Writer, Porter Wagoner |
This song was not written by Dolly Parton, as the album obviously suggests. However, its melody was made for her vocals. Her soft, pure and authentic voice helps make listening to this song intoxicating.
In the song, she begins by celebrating the beauty of the sunset and how it can be an emotional experience. She goes on with the rest of the song, finding other moments in nature that may seem small but have their own form of beauty and a place in this world, even if they have negative consequences. She finishes by repeating the title lyrics, closing the circle of the song's main theme.
44. Hawaiian Sunset by Elvis Presley
| | |
| --- | --- |
| Genre | Pop, Blues |
| Year Released | 1961 |
| Album | Blue Hawaii |
"Hawaiian Sunset" is a short and sweet little tune about the beauty of a Hawaiian sunset and the promise of a new dawn tomorrow. The perspective is from the sun itself, saying goodnight to the Islands of Hawaii like it does every night and watching everything go to sleep.
The song is from the album "Blue Hawaii," a soundtrack of the film with the same name. The album also featured the famous standard "Can't Help Falling in Love."
45. Black Velvet by Alannah Myles
| | |
| --- | --- |
| Genre | Rock, Pop, Folk |
| Year Released | 1989 |
| Album | Alannah Myles |
Alannah Myles' "Black Velvet" is her most well-known and successful song, often being dubbed as her one-hit-wonder, though her success continued in her native Canada. The song is about Elvis Presley, the "black velvet" being a reference to his black hair dye.
The opening verse talks about the sun setting as a young Elvis' on his mother's shoulders watches the famous Jimmy Rogers perform. The chorus talks about just what a movement he would become, "a new religion." The next verse talks about his early career and fandom, and by the bridge, just like the lyrics say, "in a flash, he was gone." This is a reference to his untimely death.
46. Many the Miles by Sarah Bareilles
| | |
| --- | --- |
| Genre | Pop, Indie |
| Year Released | 2007 |
| Album | Little Voice |
Released on the same album that featured "Love Song" and "Gravity," "Many the Miles" is a classic Sara Bareilles tune. Its soulful piano accompaniment is reminiscent of the style of Carole King.
Like many songs on this list, sunsets are used as a metaphor for the passing of time.
She describes how there are too many experiences she has yet to have, and if there are more obstacles she has to face to get to her love, then she is ready to face them. This driving soulful tune is perfect for listening to on a long road trip and is inspirational to anyone needing that little push to accomplish their goals.
47. Tears Dry On Their Own by Amy Winehouse
| | |
| --- | --- |
| Genre | Soul, Pop |
| Year Released | 2006 |
| Album | Back to Black |
Back to Black held many hit songs, including its title track by the same name, "Rehab," and the next song on this list, "Tears Dry On Their Own."
In this song, Amy Winehouse uses the sun setting as a metaphor for her lover taking away her day but not taking away her life. In other words, his leaving will make her sad, but because she is a grown woman, he does not take away her dignity.
Many assume that this song is about her breakup with her then-boyfriend, Blake Fielder-Civil, who had been cheating on his girlfriend with Winehouse at the time.
48. She's A Rainbow by The Rolling Stones
| | |
| --- | --- |
| Genre | Psychedelic Pop |
| Year Released | 1967 |
| Album | Their Satanic Majesties Request |
This song is arguably more about rainbows than sunsets, as the title would allude to, but the message of "She's A Rainbow" by The Rolling Stones is simple. However, the song uses many ways to describe this woman's colorful personality, including comparing her to the beauty of a sunset.
Like the rainbow colors shooting out of the soul of the muse that the lyrics describe, so too does the arrangement of strings surround the listener in a whirlwind of sound, creating a hypnotic and dizzying effect.
49. Golden by Lady A
| | |
| --- | --- |
| Genre | Country |
| Year Released | 2013 |
| Album | Golden |
This song by Lady A was so captivating that Fleetwood Mac's Stevie Nicks recorded a guest version of the track with the band, comparing it to "Landslide." "Golden" is a song with a simple message that the person this song is about is perfect.
The inspiration for using the word "golden" to describe this person is explained in the first verse. Like many songs on this list, the narrator finds inspiration while staring at a sunset. As the sunset sets in different colored light, the narrator catches a "glimpse of heaven" in the golden wheat fields. At this moment, they think of this person and a flood of reasons for why they are as golden as this picturesque sunset.
50. Gone Too Soon by Michael Jackson
| | |
| --- | --- |
| Genre | Pop |
| Year Released | 1991 |
| Album | Dangerous |
As many songs on this list use sunsets as a symbol of the passing of time, so too does this Michael Jackson track, "Gone Too Soon." The song was written as a dedication to Ryan White, a teenager who was diagnosed with AIDS after receiving a contaminated blood infusion and who rose to the national stage after being removed from his school due to stigma about the disease.
When White died, Jackson wrote this song about his untimely passing. Additionally, the song was performed by Usher in 2009 during the memorial service for Michael Jackson himself.
Wrap Up:
That does it for this article, we hope you enjoyed it. If you know of any great songs about sunsets that we missed, let us know in the comments below!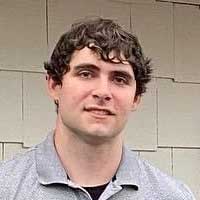 Hi, my name is Kevin and I'm from Butler, Pennsylvania. I've been obsessed with music and audio gear for as long as I can remember. I started this website to help people find professional advice related to a wide range of audio topics. We have a number of Audio Engineers on our team who have been designing and fixing audio gear for decades.