If you're going through a heartbreak, whether it was pretty recent or many years ago, you probably dealt with or are dealing with a whirlwind of emotions and self-reflection. Maybe it was your fault things didn't work out, or it could have been your ex's fault. Thankfully, there are a ton of sad breakup songs out there to get you through these tough times.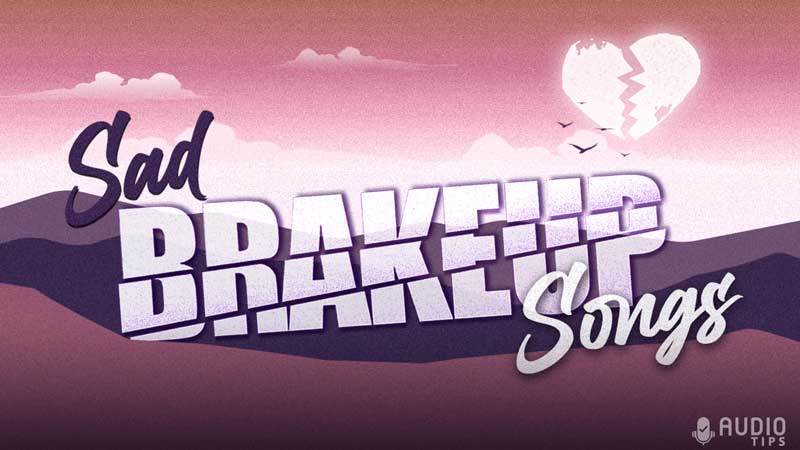 Whatever category your situation falls in, get your box of tissues ready because we have a great list of songs for you below.
1. Every Little Thing by Carly Pearce
| | |
| --- | --- |
| Genre | Country |
| Year Released | 2017 |
| Album | Every Little Thing |
This song is about reexperiencing a mixture of both passion and trauma from a past relationship. It's excruciating to be stuck with every single memory, good or bad, from a relationship that didn't work out. It's especially worse if you remember everything as if it happened yesterday. Carly Pearce graces us with a sorrowful song about wishing you could forget everything about your ex, even the euphoric memories.
2. I Fall Apart by Post Malone
| | |
| --- | --- |
| Genre | Contemporary R&B, Alternative Hip-Hop, Hip-Hop/Rap |
| Year Released | 2016 |
| Album | Stoney |
This is one of my favorite Post Malone songs because of how you can feel the hurt in his voice. It's about a woman that he gave the world to, but she completely walked all over him and left him with permanent scars. This song has an explosive, hip-hop vibe that I love having on repeat!
3. Falling by The Civil Wars
| | |
| --- | --- |
| Genre | Indie Folk, Alternative/Indie |
| Year Released | 2009 |
| Album | Live at Eddie's Attic |
I appreciate how The Civil Wars' lead singer, Joy Williams, uses "sleepwalking" to describe being mentally unwell. Whether it's going on autopilot or depression, mental illness is a very real and serious problem. That's the message behind this song: someone is begging their partner to help them during their mental decline. It seems they are feeling trapped and giving their partner a heads up that they're falling out of love, and they're ready to let go. That must be hard to deal with for both parties.
4. Slow Dancing in a Burning Room by John Mayer
| | |
| --- | --- |
| Genre | Soft Rock, Singer-Songwriter |
| Year Released | 2006 |
| Album | Continuum |
Let's say you got the girl or guy of your dreams, then you spend half of your life with them and begin to feel the sparks die out. "Slow Dancing in a Burning Room" is about comfort and negligence taking over love and romance. It's about wanting to avoid the fact that your relationship is over and pretending everything is okay (when clearly it's not). Maybe this sort of breakup can be relieving, but the journey must be exhausting and depressing.
5. Call It Off by Tegan And Sara
| | |
| --- | --- |
| Genre | Alternative/Indie, Pop |
| Year Released | 2007 |
| Album | The Con |
I believe Tegan Quin wrote this song about her ex, Lindsey Byrnes. She sounds doubtful about wanting to end things with her partner. She's in this dilemma because she doesn't want to contemplate whether she made the wrong decision later down the road. She's essentially saying she feels like she's breaking her own heart.
6. Love Done Gone by Billy Currington
| | |
| --- | --- |
| Genre | Country |
| Year Released | 2010 |
| Album | Enjoy Yourself |
Don't let the liveliness of this song trick you! When listening closely to the lyrics, you step into the story of a broken relationship. The sad part about this story is that the couple didn't do anything wrong. They both kept putting their best foot forward, invested in the relationship, and tried to keep it going. However, after a while, it felt like they were just grasping at straws. In other words, the relationship just couldn't survive, and it was out of the couple's hands. It's painful saying goodbye to your spouse when there's no real reason other than the love slipping away.
7. Consequences by Camila Cabello
| | |
| --- | --- |
| Genre | Pop |
| Year Released | 2018 |
| Album | Camila |
"Consequences" is about the toxicity Camila Cabello felt while being with her ex. She wasn't herself; she stopped eating, had low expectations, she was running on fumes, and it exhausted her.
After being torn down throughout the course of this relationship, she decided to end things because the repercussions weren't worth it. She paints out how tragic her experience was, and it seemed she really had faith in this person but was consistently let down.
8. I Don't Love You by Lindsay Ell
| | |
| --- | --- |
| Genre | Country |
| Year Released | 2020 |
| Album | Heart Theory |
Just when you think you're moving on from an ex, you let your emotions get the best of you. "I Don't Love You" talks about the hardship of moving on from a relationship. Lindsay Ell preaches about how she no longer loves her ex but admits that she sometimes misses their company. It's one of the darkest post-breakup phases to go through.
9. No More Second Chances by MKTO ft. Jessica Ashley
| | |
| --- | --- |
| Genre | Dance Pop |
| Year Released | 2014 |
| Album | MKTO |
There is nothing more frustrating than giving someone a million opportunities to make things right. The uniqueness of this track is how many voices you hear jump in. Also, it raises a valid point about how violating your partner's trust over and over will eventually lead to a messy breakup. If there's no trust, the relationship is doomed. If you're given too many reasons to say goodbye, the end may be closer than you think.
The singers in the song go back and forth, begging for another chance, but as the title goes, there will be "no more second chances."
10. Memory I Don't Mess With by Lee Brice
| | |
| --- | --- |
| Genre | Country |
| Year Released | 2020 |
| Album | Hey World |
Lee Brice is completely torn about losing the best thing that ever happened to him, so he now lives his life cherishing and respecting the moments he shared with his ex. He specifies how he was at his best when he was with her, but now it's all nothing but a memory.
11. Maybe You're Right by Miley Cyrus
| | |
| --- | --- |
| Genre | R&B/Soul, Pop, Dance Pop |
| Year Released | 2013 |
| Album | Bangerz |
It's clear that Miley Cyrus' album "Bangerz" is about her split up with Liam Hemsworth. This track gives us a peek into how the relationship and breakup came about. Sadly, Miley Cyrus is feeling remorseful as she realizes that maybe her ex was right when he called her foolish for leaving.
12. Always Something There to Remind Me by Naked Eyes
| | |
| --- | --- |
| Genre | New Wave, Synth-Pop, Alternative/Indie, R&B/Soul, Pop |
| Year Released | 1983 |
| Album | Burning Bridges |
When you're trying to get over an ex, it doesn't help when everything around you reminds you of them. This song makes me think of someone who's stuck in a bubble and can't escape the memories of a past relationship. It's torturous to have someone that doesn't care about you still have an impact on your daily life. I personally thing that this is one of the saddest breakup songs ever because it's so relatable.
13. That Ain't Me No More by Matt Stell
| | |
| --- | --- |
| Genre | Country |
| Year Released | 2021 |
| Album | That Ain't Me No More |
The first time I listened to "That Ain't Me No More," I immediately fell in love with the narrative. Its play on words and double-meaning is extremely notable.
Matt Stell feels shameful because he is now the changed man that his girl always wanted, but unfortunately, he is no longer the man in her life.
14. deja vu by Olivia Rodrigo
| | |
| --- | --- |
| Genre | Alternative/Indie, Pop, Psychedelic Pop, Pop Rock, Art Pop, Indie Pop |
| Year Released | 2021 |
| Album | Sour |
The album "Sour" is a complete look into Olivia Rodrigo's heartbreak experience. This is my favorite track from the album, and millions of others would agree!
The song is dedicated to an ex that has quickly moved on after the breakup with Olivia Rodrigo. Olivia Rodrigo noticed that he is doing the same things he did with her, with his new girl. This causes her to become obsessed with his new girlfriend, all while wondering if her ex ever remembers the moments they shared. I'm shocked that Olivia Rodrigo was hesitant about releasing this track!
15. I Hope You're Happy Now by Carly Pearce and Lee Brice
| | |
| --- | --- |
| Genre | Country, Country Pop |
| Year Released | 2020 |
| Album | Carly Pearce |
This song is about having regrets and wishing you did better in your former relationship. You may wish your former partner nothing but happiness, but still, you are a wreck inside. Carly Pearce and Lee Brice share wonderfully-executed harmonies in "I Hope You're Happy Now."
16. It Ain't Me by Kygo ft. Selena Gomez
| | |
| --- | --- |
| Genre | Dance-Pop, Synth-Pop, Dance/Electronic, Pop |
| Year Released | 2017 |
| Album | Kids in Love |
Selena Gomez sings this impactful song about coming to the conclusion that a relationship is weak when there's not a balance between giving and taking. It's unfair when your significant other begins to stray, stays out all night, and then comes home expecting you to always wait up for them.
Sadly, there comes a time when you need to put your foot down and leave your boyfriend or girlfriend to figure things out on their own. Although you want to see them through, sometimes it's healthier to just let go.
17. It Don't Hurt Like It Used To by Billy Currington
| | |
| --- | --- |
| Genre | Country |
| Year Released | 2015 |
| Album | Summer Forever |
This is one of the best Billy Currington songs out there, especially because it's so relatable. It talks about how years after a breakup, you can say that you're over it, but your heart is still scarred from the breakup. Even though you're feeling okay, you can't ignore the lingering pain. The hurt never really goes away; it just subsides.
18. Love of My Life by Harry Styles
| | |
| --- | --- |
| Genre | Synth-Pop, Pop |
| Year Released | 2022 |
| Album | Harry's House |
The talented Harry Styles delivers this track about post-breakup regret. It's about the doubt you have after you leave someone. You leave your relationship thinking it's for the best, only to later realize that it was not the right decision. Regretfully, you realize this when it's much too late to fix things.
19. This Damn Song by Pecos & the Rooftops
| | |
| --- | --- |
| Genre | Country |
| Year Released | 2019 |
| Album | This Damn Song |
Sometimes you just have to ride out the pain, and no amount of talking or reminiscing will help. Well, this can be extremely hard with so many reminders of your past lover. Lead singer, Brandon Hurley, reminds us that a loving relationship can end in a quick minute.
One particular lyric that carries immense meaning behind it is, "I want to know what he has that I don't." It indicates that this girl may have left him just for the heck of it. For me, this is heartbreaking because this man has given this girl his absolute best, and she still decides to walk away, blaming him for everything that went wrong. What's worse is that she later gets with another man that is similar to him, so she clearly has a type.
20. Better Man by Little Big Town
| | |
| --- | --- |
| Genre | Country |
| Year Released | 2017 |
| Album | The Breaker |
I'm sure you can remember that one relationship that left an impression on your life. Usually, when you think back on it, you wish you could've worked things out. Then inevitably, you begin to remember why you left, and you go through the list of traits that you disliked about your ex.
You wished they shared the same morals or values, but you just never saw eye-to-eye. "Better Man" is a beautifully-written song about wishing your ex was a better person and will leave you left thinking, "What could've been?"
21. traitor by Olivia Rodrigo
| | |
| --- | --- |
| Genre | Alternative/Indie, Pop |
| Year Released | 2021 |
| Album | Sour |
In this downhearted song about disloyalty, Olivia Rodrigo sings about how her ex technically didn't cheat on her, but he was quick to date another girl right after their split. What makes things worse is that he dates a girl that Olivia Rodrigo was suspicious about during the course of their relationship. Because of this, she is encountering hardships and stress through this unamicable breakup.
22. Back to Black by Amy Winehouse
| | |
| --- | --- |
| Genre | Soul Music, R&B/Soul |
| Year Released | 2006 |
| Album | Back to Black |
Amy Winehouse has left an enormous footprint in the music industry. "Back to Black" is one of (if not) her best creations and deserves its place on this list as one of the saddest breakup songs in history. Amy Winehouse expressed herself and tells her story through her poetic, powerful music.
She suffered from substance abuse, and I believe this song is about her going back to her unhealthy ways shortly after her ex gets back together with a former girlfriend. I get chills every time I listen to this song; Amy Winehouse is a legend.
Related Article: Epic List of Angry Breakup Songs
23. Tequila by Dan + Shay
| | |
| --- | --- |
| Genre | Country Pop, Country |
| Year Released | 2018 |
| Album | Dan + Shay |
"Tequila" is about someone that has moved on from a heartbreak, goes to parties, can hang at the bar, but relives his heartbreak when he gets a taste of tequila. This is because tequila was the go-to drink in his former relationship. Nothing is more painful than trying to have a good time and being disrupted by memories of your ex. This is easily one of the best sad breakup songs of all time.
24. When I Was Your Man by Bruno Mars
| | |
| --- | --- |
| Genre | Pop, R&B/Soul |
| Year Released | 2012 |
| Album | Unorthodox Jukebox |
In this song, Bruno Mars is going through a tough breakup. He knows every aspect of where he went wrong and tries to come up with solutions to the things he should have done differently.
The piano, which is the only instrument in this song, is played so passionately. It emphasizes the loneliness felt by Bruno Mars. His pain not only lingers, but it's all he feels.
25. Bam Bam by Camila Cabello ft. Ed Sheeran
| | |
| --- | --- |
| Genre | Latin Pop, Pop |
| Year Released | 2022 |
| Album | Familia |
I like to think that this song is about Camila Cabello's ex, Shawn Mendes. Especially because it was released quite shortly after they split. Many fans, including myself, were distraught when the couple announced the end of their relationship. They had so much chemistry, and in "Bam Bam," Camila Cabello and Ed Sheeran sing about the ex that used to hate certain things but enjoys those things post-breakup. That's just how life is, you get thrown a curveball, but you eventually need to get back on your feet no matter how much it hurts you to see your ex thrive and change before your eyes.
26. Let Me Down Easy by Sheppard
| | |
| --- | --- |
| Genre | Alternative/Indie, Pop |
| Year Released | 2014 |
| Album | Bombs Away |
"Let Me Down Easy" is about a broken relationship on the verge of failure and both partners know it. One of the lovers is pleading that their partner goes easy on them before they leave so that the heartbreak doesn't completely take over their life. It's such an upsetting feeling when you know your relationship has come to an end.
27. lovesick by Never Shout Never
| | |
| --- | --- |
| Genre | Alternative/Indie, Pop |
| Year Released | 2010 |
| Album | Harmony |
Going through heartbreak can tear someone to shreds. Christofer Drew is suffering after his ex left him. The grief he's feeling is eating him alive because his ex told him that she loved him but still did him wrong. It's one of those breakups where you can't do anything, and you're in a state of limbo.
28. Un-Break My Heart by Toni Braxton
| | |
| --- | --- |
| Genre | R&B/Soul |
| Year Released | 1996 |
| Album | Secrets |
Toni Braxton needs her ex back to fix the deep depression she has fallen into. She remembers all of her old, delightful memories and begs for help curing her severely broken heart. It seems that this person was the one for her; there is so much from this person that she cannot go another day without.
I absolutely love the Latin vibe the guitar brings to this song. It ties together the rich, passion-filled tone. "Un-break My Heart" is a 25+-year-old tune that stands strong to this day.
29. More Hearts Than Mine by Ingrid Andress
| | |
| --- | --- |
| Genre | Country |
| Year Released | 2020 |
| Album | Lady Like |
This song touches me because it makes me think about my own family. It's true what Ingrid Andress highlights in this song: if you hurt me, you're also hurting my family.
As the saying goes, "When you marry someone, you marry their entire family." It seems that Ingrid Andress has gone through countless breakups that her family had to comfort her through, and she's preparing for it to happen again with her new partner.
30. Cry Me a River by Justin Timberlake
| | |
| --- | --- |
| Genre | Pop, Dance Pop, Adult Contemporary |
| Year Released | 2002 |
| Album | Justified |
Justin Timberlake is feeling vengeful in this song. Knowing what his ex has done to him, he wants to make sure she felt the way he did. This is his main objective portrayed in the lyrics; he is fully aware that his ex cheated on him.
He was willing to turn a blind eye and continue the relationship, but then he explains that she decided to break up with him. This doesn't sit well with him, hence the sarcastic title, "Cry Me a River."
31. Settle For A Slowdown by Dierks Bentley
| | |
| --- | --- |
| Genre | Country |
| Year Released | 2005 |
| Album | Modern Day Drifter |
In this song, a desperate Dierks Bentley notices how his ex is advancing quickly in life, and he wishes that they would give him another chance, even if it was just a fling. You need to listen to the track a few times to get the picture. It's disappointing when you lose grip of your last bit of dignity after a breakup.
32. Dreaming with a Broken Heart by John Mayer
| | |
| --- | --- |
| Genre | Soft Rock, Singer-Songwriter |
| Year Released | 2006 |
| Album | Continuum |
This song may never lose its touch; it's such a flawless song that will hold up for generations to come. John Mayer, while still trying to be optimistic, bares the weight of a breakup. He explains the feeling of waking up expecting the woman he's in love with to be there, but on the contrary, she left. Now, all alone and depressed, he's going through all the possible things he could do to get her back. However, the truth of the matter is that that may never happen.
This song outlooks what it's like to lose someone that you thought was the only person for you.
33. FIGURES by Jessie Reyez
| | |
| --- | --- |
| Genre | R&B/Soul, Latin Urbano |
| Year Released | 2016 |
| Album | Kiddo |
There's a lot of passion and emotion in this song. Jessie Reyez pours her heart out, telling her ex that she's hurting from what he put her through. Hearing the heartache in her voice, you can't help but feel the assortment of sentiments radiating from the lyrics.
Jessie Reyez wants to rewind time to get a chance to switch positions with her ex. Her vocals are so sturdy, and the song pulls you into her story. The instrumentals are deeply empowering, it almost leaves me speechless. Listening to this song one time won't be enough; it's a replay-worthy hit.
Also Read: List of Hit Songs About Letting Go
34. Girl Crush by Little Big Town
| | |
| --- | --- |
| Genre | Country |
| Year Released | 2014 |
| Album | Pain Killer |
The lyrics in "Girl Crush" are extremely deep, and people often confuse what the meaning behind the song is. At first, it seems like the lead vocalist, Karen Fairchild, is complementing a woman for her beauty, but when reading between the lines, she's expressing envy toward this woman's features and lifestyle.
Karen Fairchild feels this way because it's this woman's features and personality that attracted her past lover (in other words, why he left). Because this woman stole Karen Fairchild's ex, Karen Fairchild wishes she had everything the woman has so that her ex would want her just as much. This song is so well-executed, it's definitely at the top of my playlist.
35. Heartless by Ye
| | |
| --- | --- |
| Genre | Rhythm and Blues, Electronic Dance Music, R&B/Soul, Hip-Hop/Rap |
| Year Released | 2008 |
| Album | 808s & Heartbreak |
Kanye West sheds a light on an ex that left him in a rude manner. She belittled him and left him feeling more alone than ever. All their memories constantly replay in his head. Now Kanye West feels like he's changed and can no longer feel sympathy toward others. You'll enjoy the catchy techno beats that make this song remarkable.
36. wish you were gay by Billie Eilish
| | |
| --- | --- |
| Genre | Pop, Alternative/Indie |
| Year Released | 2019 |
| Album | When We All Fall Asleep, Where Do We Go? |
Billie Eilish would've preferred her ex to have been gay rather than simply wanting to leave her. That way, she'd at least have an understanding as to why he left. She gave him her all, so she doesn't know why he would break up with her.
She explains the feelings he'd given her were magical, and she tried to give him the same treatment. Billie Eilish does an incredible job at having listeners experience her heartbreak through her lyrical genius.
37. Watching Airplanes by Gary Allan
| | |
| --- | --- |
| Genre | Country |
| Year Released | 2007 |
| Album | Living Hard |
Gary Allan's way of unwinding is watching airplanes because it's his last connection to his ex. While doing so, he's going through the options of what he could've done differently to make her stay.
Knowing nothing will change the future, Gary Allan is just staring at the sky, wondering where the person he loves could be headed next. I love how simple but profound this song is; it tells us it's never too late for self-reflection.
38. Let It Go by James Bay
| | |
| --- | --- |
| Genre | Singer-Songwriter |
| Year Released | 2014 |
| Album | Chaos and the Calm |
This song is about knowing when it's time to move on. The gentle, high-toned beats, guitar, and James Bay's ability to transmit his sorrow complement this track so well. This song talks about trying too hard to be someone. Not being able to recognize yourself anymore is a reason to end a relationship.
39. Breakeven by The Script
| | |
| --- | --- |
| Genre | Pop |
| Year Released | 2008 |
| Album | The Script |
Danny O'Donoghue unfolds the facts about most breakups. A lot of times, there isn't an understanding as to why you're going through a tough time while your ex is totally content with splitting up. It seems like Danny O'Donoghue was happier (and actually in love) with his ex, but the feeling wasn't mutual. He doesn't ever see himself getting over this, so he crumbles under his broken heart while his ex prances away, unphased.
40. You Didn't by Brett Young
| | |
| --- | --- |
| Genre | Country |
| Year Released | 2021 |
| Album | Weekends Look a Little Different These Days |
Brett Young doesn't blame his ex for leaving. In fact, he's not even upset with her because he realized that she probably never fell in love with him at all. It seems that Brett Young is grateful that she at least gave him a chance at love. Nevertheless, his gratefulness doesn't change the fact his heart is broken. He's still in love with his ex, and that makes getting through this breakup even harder for him.
41. Brokenheartsville by Joe Nichols
| | |
| --- | --- |
| Genre | Country |
| Year Released | 2002 |
| Album | Man with a Memory |
I believe a breakup where you are left with confusion is one of the worst kind. In "Brokenheartsville," Joe Nichols witnessed the love of his life leaving him for a man that seemed to have it all. This left him completely messed up and brain-scattered. He confides in a bartender and the bar patrons, tells his story, and starts his journey to fixing his heartache by drinking and letting his emotions out. The slow melody accompanied by Joe Nichols' low-toned vocals is the perfect recipe for this classic sad breakup song.
42. Whiskey And Rain by Michael Ray
| | |
| --- | --- |
| Genre | Country |
| Year Released | 2021 |
| Album | Higher Education |
Michael Ray sings about the isolation that resulted from his breakup experience in "Whiskey And Rain." Through the lyrics, I can tell he really relied on this companionship, as he describes it as, "his blue sky, sunshine." Now, all he has left is whiskey and the sound of the rain, which puts into context how dark this breakup has been for him. Even with this track's groovy tone, you sense the anguish felt by Michael Ray.
43. Heat Waves by Glass Animals
| | |
| --- | --- |
| Genre | Alternative/Indie, Contemporary R&B, R&B/Soul, Psychedelic Pop, Dance/Electronic, Pop |
| Year Released | 2020 |
| Album | Dreamland |
Is there a time of year that gives you nostalgia? Well, that's what the month of June does in this song; the warm June nights bring old feelings of lost love. From the lyrics, it sounds like the love could still be thriving. However, without being by your person's side, you'll be sent into a downward spiral of memories, wondering why you can't be together. The melancholic tone in frontman Dave Bayley's singing carries this message clearly.
44. Some Girls by Jameson Rodgers
| | |
| --- | --- |
| Genre | Country |
| Year Released | 2021 |
| Album | Bet You're from a Small Town |
This Jameson Rodgers track lets the audience know that breakups can be different for everyone. This breakup, in particular, is very complex because the girl gives subtle but toxic hints that she is still around.
I personally think this can make it extremely tough to forget about a past relationship or even move on. The track has a calm and steady start, then turns into a snappier melody. The instrumentals are reminiscent of the struggle to mend a broken heart.
45. What If I Never Get Over You by Lady A
| | |
| --- | --- |
| Genre | Alternative/Indie, Pop, Rock, Country |
| Year Released | 2019 |
| Album | Ocean |
The couple portrayed in this song is afraid they'll never be able to move on. The pain of splitting up still hurts, and all they can think about is each other. Trying to meet new people doesn't help either. It's explained that once they start to fall in love with someone new, the "love" feeling isn't toward the new relationship but of what they used to have. I'm sure this just makes them miss each other more. You could say that time never healed this former couple's wounds.
46. Blame It On You by Jason Aldean
| | |
| --- | --- |
| Genre | Country |
| Year Released | 2019 |
| Album | 9 |
At times, a love that started strong breaks quickly, and it's specifically one person's fault. Jason Aldean doesn't want to shift the blame on anything else but his ex. Sometimes, you just know you aren't the one that messed up the foundation of the relationship before it came tumbling down.
Authenticity is all Jason Aldean ever wanted, and he gets straight to the point in this dramatic song. It's lamentable to think this could happen to anyone.
47. Easy Come, Easy Go by George Strait
| | |
| --- | --- |
| Genre | Country |
| Year Released | 1993 |
| Album | Easy Come, Easy Go |
Not all breakups have to be a tornado of anger and drama. In "Easy Come, Easy Go," George Strait and his girlfriend are no longer in love, and he explains how they've grown tired of each other. Although they are torn by this, George Strait reminds his girlfriend that it's okay to go through the process slowly while making the best of the situation.
It looks like not all feelings are gone by the fact that George Strait doesn't want to see his girlfriend cry. I'm sure a breakup with residual feelings is grueling to move on from.
48. When a Heart Breaks by Ben Rector
| | |
| --- | --- |
| Genre | Singer-Songwriter |
| Year Released | 2010 |
| Album | Into the Morning |
Ben Rector crumbles under the pressure of a breakup in "When a Heart Breaks." With a faded look on the world, he's finding it hard to be joyous again. He spends his days remembering how everything felt before his broken heart but is no longer able to experience things in the same manner. I don't believe Ben Rector has ever felt this way before because the way he's explaining everything sounds as if it's happening for the very first time.
49. Roller Coaster by Luke Bryan
| | |
| --- | --- |
| Genre | Country |
| Year Released | 2013 |
| Album | Crash My Party |
This song is about a time when Luke Bryan fell in love during spring break. While enjoying himself with his new girl, time slips away, and before they knew it, it was time for them to go their separate ways.
Luke Bryan sings about how this girl left him "all twisted up," hence the song title "Roller Coaster." He wishes he took time to better express his feelings toward her in hopes that they would stay together longer.
50. Same Drugs by Chance the Rapper
| | |
| --- | --- |
| Genre | R&B/Soul, Hip-Hop/Rap |
| Year Released | 2016 |
| Album | Coloring Book |
In this track, Chance the Rapper doesn't recognize the person he used to date. He talks about how they had to walk different paths in life. Chance the Rapper expected his ex-girlfriend to be a success, but sadly, it didn't turn out that way. On the contrary, Chance the Rapper found success in his life, while his ex-girlfriend regressed in so many ways.
The main line of the song, "We don't do the same drugs no more," means they both changed into completely different people. You'll like the piano followed by the backup choir in this track, it's very enriching.
51. I Got the Boy by Jana Kramer
| | |
| --- | --- |
| Genre | Country |
| Year Released | 2015 |
| Album | Thirty One |
Thinking back on old memories, Jana Kramer begins to understand that she didn't get the best version of her ex. She wishes that she was able to experience him as an adult, so she reveals her envy towards his new woman. As you listen to the lyrics, you'll see that she is jealous that her ex's new woman has the mature, level-headed version of him.
It appears as if Jana Kramer still admires him as she sees him grow into a respectable man. She regrets her decision to split up with him and wishes she'd held onto the relationship a little bit longer.
Also Read: Great Songs About Starting Over
52. She's Got a Way with Words by Blake Shelton
| | |
| --- | --- |
| Genre | Country |
| Year Released | 2016 |
| Album | If I'm Honest |
In "She's Got a Way with Words," Blake Shelton sheds light on his divorce from singer and songwriter Miranda Lambert. Everything he thinks he knows about women is completely redefined when Miranda Lambert comes into his life. Through context, it's understood that she has a very robust personality that Blake Shelton was not prepared for. This song signifies how conflict arises quickly when there are two strong alpha personalities involved.
There's a monstrous amount of tension when the relationship ends, and the impact Miranda Lambert left on Blake Shelton influenced this touching heartbreak song.
53. Tainted Love by Soft Cell
| | |
| --- | --- |
| Genre | Synth-Pop, New Wave, Alternative/Indie, Dance/Electronic, Pop |
| Year Released | 1981 |
| Album | Non-Stop Erotic Cabaret |
When a man is left with the terrible memories of a toxic relationship, there's no doubt they escaped their ex with haste. In this song, the listener can tell that this man has lost everything in life while trying to make his relationship with his ex work out. This track is filled with anxiety and impertinence as the goal is to run away and start a new life, far from a destructive ex.
54. Picture by Kid Rock feat. Sheryl Crow
| | |
| --- | --- |
| Genre | Soft Metal, Pop, Rock, Country |
| Year Released | 2001 |
| Album | Cocky |
Sheryl Crow and Kid Rock paired for what I think is the perfect heartache duet. The gist of the song is two exes missing each other and coping with moving on. Kid Rock has been coping by being alone, while Sheryl Crow is trying to keep her head high and continue with her daily life. Trying to move on is impossible for these two. They are so devastated without each other. With such an intriguing melody, coupled with Kid Rock and Sheryl Crow's exemplary vocals, you can't help but "picture" the love story that once was in your head.
55. Heartache Medication by Jon Pardi
| | |
| --- | --- |
| Genre | Country |
| Year Released | 2019 |
| Album | Heartache Medication |
Don't let this upbeat song fool you; Jon Pardi is definitely trying to fight through the hurt of losing his ex. He feels bad that drinking is the only way to soothe his heartbreak, but he accepts it.
For him, this feels like an endless cycle, but it's what he needs to do to forget his lost love. Even if he seems to be having fun, the memories of his ex are consistently on his mind. For me, the message in this song is detrimental; heartbreak is a heavy burden to carry.
56. Give It Away by George Strait
| | |
| --- | --- |
| Genre | Country |
| Year Released | 2006 |
| Album | It Just Comes Natural |
Not everything will go the way you'd expect, and that's what happens in "Give It Away." George Strait doesn't think twice about a simple argument he had with his wife, but the tables end up turning when his wife (of many years) decides to leave him.
It seems like they have been through this situation many times, and they usually makeup but not this time. When listening to the lyrics, George Strait will take you through all their best memories, which add to the wonder of why she'd leave it all behind. Feeling lonely in his home filled with all the items that hold loving memories, George Strait cannot move on.
57. Woman by Harry Styles
| | |
| --- | --- |
| Genre | Rock, Pop |
| Year Released | 2017 |
| Album | Harry Styles |
Harry Styles lets out his strong emotions in the form of lustful lyrics. Anyone that knows Harry Styles knows that he's private about what his songs are about. Therefore, I'm not sure if this song is about someone in Harry Styles' life, but it sounds like he's going through a painful heartache. His voice emits sorrow and jealousy as he thinks about his ex being loved by another man. The melody of the track will pull at your heartstrings.
58. Me and My Kind by Cody Johnson
| | |
| --- | --- |
| Genre | Country |
| Year Released | 2014 |
| Album | Cowboy Like Me |
Cody Johnson knows he's not getting his ex-girlfriend back in this story. He treated her so poorly that now she's totally done with dating cowboys. Cody Johnson doesn't mind if she moves on; he understands that everyone deserves love. However, he's resentful that he's ruined any other cowboy's chance of experiencing a great woman like her. I like that Cody Johnson loves her but is still okay with her finding love. It goes to show his acceptance of reality. In his lyrics, there's no doubt that he feels regret about what transpired in the former relationship.
59. I Hope by Gabby Barrett
| | |
| --- | --- |
| Genre | Country |
| Year Released | 2020 |
| Album | Goldmine |
Gabby Barrett sends a well-known message through this song: karma will find you. It's funny, many think this song is about Gabby Barrett, but the song is actually inspired by Dolly Parton and some of the things she's been through. In fact, a lot of Gabby Barrett's work is inspired by Dolly Parton.
Gabby Barrett wants this man that hurt Dolly Parton to go through the same pain that he's put her through. This song may seem to empower, but when you dissect the lyrics, it's pretty miserable. The only thing I find empowering about this song is how Gabby Barrett was able to connect with another artist to bring a gloomy story to life.
60. Gone by Dierks Bentley
| | |
| --- | --- |
| Genre | Country |
| Year Released | 2021 |
| Album | Make My World Go Black |
Even though Dierks Bentley didn't sing this song from a personal experience of his, there are many people that relate to the narrative in this track. A breakup can cause a person to go through mental struggles, racing thoughts, or daydreams to escape reality; that's where this song got its name.
61. Whiskey Glasses by Morgan Wallen
| | |
| --- | --- |
| Genre | Country |
| Year Released | 2018 |
| Album | If I Know Me |
"Whiskey Glasses" has a resonant theme about trying to blind yourself from the truth. Doing so may feel comforting, but in most cases, it isn't the best thing to do. It's helpful to understand the truth as soon as possible, like ripping off a band-aid.
In this song, Morgan Wallen tries to move on from his ex as quickly and blindly as possible, using alcohol to camouflage his pain. It's nice to have a support system during a breakup, such as friends or a hobby, but there's no benefit to you if you are having trouble accepting that the relationship is over.
62. Pretty Heart by Parker McCollum
| | |
| --- | --- |
| Genre | Singer-Songwriter |
| Year Released | 2021 |
| Album | Gold Chain Cowboy |
Parker McCollum repents his decision to end this relationship. He can't stop thinking about how he treated a girl that he describes as an angel. Knowing he can't get her back breaks his heart, and now he is stuck with memories of a great woman that he did wrong.
He obviously accepts that he has no one else to blame but himself. The classic acoustic guitar paired with Parker McCollum's phenomenal vocal range delivers this song filled with soul and dejection.
63. Almost Is Never Enough by Ariana Grande ft. Nathan Sykes
| | |
| --- | --- |
| Genre | Pop, Soul |
| Year Released | 2013 |
| Album | Yours Truly, The Mortal Instruments: City of Bones – Original Motion Picture Soundtrack |
Think back on where that certain relationship with someone could have gone if you both kept pushing. This song is about paranoia, wishing that things worked out and that you pushed a little harder. Yet, knowing that it's no longer in the cards considering so much time has passed.
64. Ready To Let Go by Cage The Elephant
| | |
| --- | --- |
| Genre | Alternative/Indie, Pop |
| Year Released | 2019 |
| Album | Social Cues |
This track is about a couple that's about to split up because they were having problems with commitment. They had both done each other wrong, both made unforgivable mistakes, and the couple finally admits that they're ready to move on and let go. I love the metaphor used for the dying relationship, "just a puff of smoke."
65. What Hurts The Most by Rascal Flatts
| | |
| --- | --- |
| Genre | Country |
| Year Released | 2008 |
| Album | Me And My Gang |
"What Hurts The Most" puts you in the shoes of the daily life of someone going through a breakup. From dealing with your friends knowing that you're single now to getting ready for the day alone. It seems that there were things left unsaid at the end of this relationship, and after the breakup, every day is a fight. It's the little activities that make every day so painful because you have to go through them without your partner now.
66. Song for Another Time by Old Dominion
| | |
| --- | --- |
| Genre | Country Pop, Country |
| Year Released | 2015 |
| Album | Meat and Candy |
Old Dominion took a creative approach to this song. They used other song titles to build the lyrics to "Song for Another Time." This song is about a couple that is fully conscious that their relationship is not working out, but they're trying to avoid the conversation. This results in the name of this track, "Song for Another Time," in other words, "Let's talk about it later." This is very common in the preliminary phase of most breakups.
67. All I Want by Kodaline
| | |
| --- | --- |
| Genre | Alternative/Indie |
| Year Released | 2013 |
| Album | In A Perfect World (Expanded Edition) |
I discovered this song during one of my Grey's Anatomy binge sessions. When it came on during one of the episodes, it resonated so much that I needed to add it to my playlist. It's a relaxing track about someone contemplating their past relationship, asking themselves why they left. I think the lead singer, Steve Garrigan, is trying to imply that they want to find someone new, but they keep going in circles about how lonely they've been feeling. Therefore, they cannot focus on moving on.
68. Mr. Brightside by The Killers
| | |
| --- | --- |
| Genre | Alternative Rock, Pop Rock, Alternative/Indie, New Wave, Synth-Pop, Power Pop, Dance/Electronic, Rock |
| Year Released | 2004 |
| Album | Hot Fuss |
We all know this classic, fast-paced track! I bet you didn't know that it's about frontman Brandon Flowers catching his ex cheating on him. Discovering his ex's infidelity made Brandon Flowers' mind ramble out of control, going through all the naughty things his ex might be doing with her new man. He lets jealousy take over his life, and he torments himself with dirty, unethical thoughts that are not healthy to dwell on after a heartbreak.
69. The Scientist by Coldplay
| | |
| --- | --- |
| Genre | Alternative Rock, Piano Rock, Pop |
| Year Released | 2002 |
| Album | A Rush of Blood to the Head |
"The Scientist" is about picking apart a relationship piece by piece. When dissecting the relationship and finding that it's on its last leg, it's the result of never-ending patterns and behaviors. There's an emphasis on how demanding it is to keep a relationship going when there are two people who are set in their ways. This causes clashes because the two personalities because they are incapable of putting their differences aside.
70. I Bet You Think About Me (Taylor's Version) by Taylor Swift ft. Chris Stapleton
| | |
| --- | --- |
| Genre | Country Pop, Pop, Country |
| Year Released | 2021 |
| Album | Red (Taylor's Version) |
I find this song to be ironic because Taylor Swift is sending a message to her ex, confident that he still thinks about her. To many, she sounds sorry for this guy for leaving what could have been the best thing in his life. However, Taylor Swift is ultimately the one taking a trip down memory lane and dedicating this song to her ex. All-in-all, this is a breakup song about feeling pity toward your ex because you know they are downing in thoughts about your former relationship.
Wrap-up:
A relationship shouldn't run on fumes, so it's okay to put an end to it. It's in the best interest of all parties, even if one person suffers more than the other(s). The pain is unavoidable, but luckily, there's music to help get you through the hurt. Also, never forget that time is the healer of all wounds.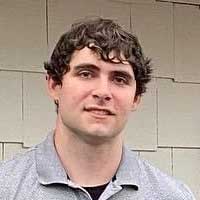 Hi, my name is Kevin and I'm from Butler, Pennsylvania. I've been obsessed with music and audio gear for as long as I can remember. I started this website to help people find professional advice related to a wide range of audio topics. We have a number of Audio Engineers on our team who have been designing and fixing audio gear for decades.