Girls are probably one of any songwriter's favorite topics to write about. Having the word "girl" in the title seems like the most natural thing to do to capture the interest of both male and female listeners. For this reason, there are a ton of songs with girl in the title.
Over the years, there have been songs written for girls in general, either in appreciation of their beauty and grace or to convey the writer's feelings of love, longing, and even confusion.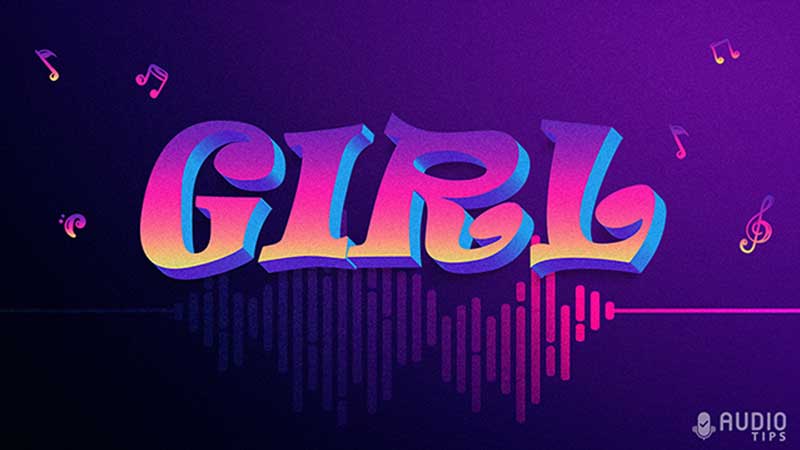 Songs that are written in the female first-person voice usually talk about how she feels in her own body, how she wants to be treated as a woman, or her pride as an independent woman.
Behind these songs, there is typically a story that inspires and moves the writer to make that composition. Here is an epic list of songs for you to check out.
1. Girl on Fire by Alicia Keys
| | |
| --- | --- |
| Genre | R&B, Soul |
| Year Released | 2012 |
| Album | Girl on Fire |
Girl on Fire represents the woman of strength and courage finally breaking free from being trapped within. It is a song of pride that expresses all that a woman can do and how she's pumped up to get where she wants to be or achieve her heart's desire.
The lyrics require the vocals to be just as strong and courageous to carry their message through to the listeners. Alicia Keys, who co-wrote the song, has exactly that, and it is evident in the intensity of her voice as she articulates the phrases with her emotions.
2. Absolutely (Story of a Girl) by Nine Days
| | |
| --- | --- |
| Genre | Power Pop |
| Year Released | 2000 |
| Album | The Madding Crowd |
Story of a Girl is the hit that made Nine Days a one-hit-wonder. Like Sour Girl, the "girl" in this song's title has a face that goes with it, and that's the would-be wife of the frontman, John Hampson. For some reason, songs like these tend to make you want to listen to them over and over again.
This song was written by the honest, sincere voice of Hampson about his then-girlfriend for all the things she had had to put up with while they were dating. He probably realized he wasn't an easy person to be with, and they had plenty of misunderstandings throughout their relationship, which he must have found frustrating himself, too. But it all seemed to pale in comparison with how much he absolutely loved her whenever she smiled.
3. Steal My Girl by One Direction
| | |
| --- | --- |
| Genre | Pop |
| Year Released | 2014 |
| Album | Four |
At one point One Direction was one of the biggest boy bands in the world, attracting screaming fans everywhere they went the way their English predecessor, The Beatles, did 40 years prior.
Steal My Girl comes with a sing-along chorus that gives off that feel-good vibe; you'd stop whatever you're doing just to move to the beat and belt it out at the top of your lungs. The music puts you in a buoyant mood despite the hint of defensiveness in the lyrics.
Written by a group of guys based on their relationship experiences, this song speaks of how special and attractive the girl is, so much so that other men desire to make her their own, but her boyfriend is making a stand that she belongs to him.
4. Brown Eyed Girl by Van Morrison
| | |
| --- | --- |
| Genre | Soft Rock, Pop Rock |
| Year Released | 1967 |
| Album | Blowin' Your Mind! |
There's no other oldie-but-goodie like Van Morrison's Brown Eyed Girl. It's a simple piece about what two people do on their dates the old-fashioned way and how they enjoy each other's company in simplicity.
This song's easy rhythm makes it so popular it has been recorded and performed by various artists like Jimmy Buffett, Adele, and Everclear. It has also been featured in quite a number of films, one of which was the award-winning Sleeping with the Enemy.
On this list, Brown Eyed Girl is one of only two songs that has been inducted into the Grammy Hall of Fame.
5. Girl by Beck
| | |
| --- | --- |
| Genre | Pop, Alternative Rock |
| Year Released | 2005 |
| Album | Guero |
Here's one dark song about a girl. Beck starts it off by describing the girl as she is, stuck in a time of her less-than-satisfactory life. She seems clueless about what's going on about her, and it looks like he feels challenged to either break through to her or break her innocence altogether.
The chorus of the song is rather peculiar in that the lyrics are ambiguous. It's just one line sung twice – "Hey, my cyanide/summer/sun-eyed girl" and the exact word is curiously unclear. Even Beck himself does not say for certain which one is official, and maybe in the first place, he really did mean to use the words interchangeably as and when he chooses.
6. Are You Gonna Be My Girl by Jet
| | |
| --- | --- |
| Genre | Garage Rock Revival |
| Year Released | 2003 |
| Album | Get Born |
Nothing gets you jiving like the tambourine beats in a song, and this funky rock-and-roll piece by Jet proves it to be true. You can't help but snap your finger, tap your foot (steering wheel if you're driving), or simply dance to the beat at the sound of the intro to this song whenever it comes up.
Are You Gonna Be My Girl is sung from the perspective of a guy who is simply taken by the sight of a girl the moment he sees her. Call it love at first sight, if you will, but the guy knows the chances of him getting her are pretty low because she's already with another man. He just thinks there's no harm in expressing his interest in trying his luck.
7. Girlfriend by NSYNC
| | |
| --- | --- |
| Genre | Pop, Hip-Hop, R&B |
| Year Released | 2002 |
| Album | Celebrity |
Girlfriend is another song expressing interest in a girl who's already taken. The only difference from the previous number by Jet is how determined the NSYNC protagonist is to sell himself as a better boyfriend to the girl. He seems to be pretty sure of himself, giving her doubts about her current guy and painting the perfect picture of himself to her as someone she could absolutely rely on.
Despite being an NSYNC number, Girlfriend largely centers on the lead vocalist, Justin Timberlake, who is also the co-writer of the song, and this is quite obvious in the music video as well. The Neptune Remix version features Nelly, who does the rap verses, sporadically accompanied by JT himself.
8. Sour Girl by Stone Temple Pilots
| | |
| --- | --- |
| Genre | Alternative Rock, Psychedelic Rock |
| Year Released | 2000 |
| Album | No. 4 |
Unlike the previous songs on the list, Sour Girl has an actual identity, a face behind the title. She is the first wife of the late Scott Weiland, the then-frontman of Stone Temple Pilots. The song speaks of their divorce and how she was being set free from her marriage to a man who couldn't stay faithful to her.
Despite the rather depressing story behind the song, Sour Girl is a stunning arrangement and the original vocals by Weiland were just beautiful and enchanting. This is one song you'd probably play on repeat for easy listening while paying little attention to the meaning within.
9. Most Girls by Pink
| | |
| --- | --- |
| Genre | R&B |
| Year Released | 2000 |
| Album | Can't Take Me Home |
Most Girls took the world by storm when it was first released, especially during a time when girls needed the role model of an independent woman who only needs real love from her man. Pink has always been one to carry girl power songs that give confidence to her female listeners.
In the official music video, she portrays the image of a woman who could stand up for herself and carry her own perfectly well. Unlike most girls, what she needs from her man is not his fortune but his understanding of what real love means because that's all she wants.
10. That Girl by Maxi Priest ft. Shaggy
| | |
| --- | --- |
| Genre | Reggae |
| Year Released | 1996 |
| Album | Man with the Fun |
This song is about the sort of girl that's desiring to men. One who is confident in herself and could turn heads as she walks along the street. From the guy's perspective, Maxi Priest sings of how the girl has complete control of her own life and the people around her who are affected by her.
Complementing Priest in this piece is Shaggy, the Bombastic reggae artist, and a little sample of its co-writer Booker T's instrumental R&B number called Green Onions.
11. Stupid Girl by Garbage
| | |
| --- | --- |
| Genre | Alternative Rock, Electro-Rock |
| Year Released | 1996 |
| Album | Garbage |
Now here's a song about a girl who has a personality issue. She's on the road to ruining her own life by being someone she's not and putting on an act to get attention from other people.
It's unclear if Stupid Girl is a piece rebuking another person for their behavior or an inner monologue of a woman who knows she is destroying herself with that dreadful, pretentious habit of hers.
As dark and dreary as the lyrics sound, Garbage's Shirley Manson has the perfect voice for the sort of tone and feel that's just right for the song.
12. Just a Girl by No Doubt
| | |
| --- | --- |
| Genre | Ska Punk, Pop Punk, Alternative Rock |
| Year Released | 1995 |
| Album | Tragic Kingdom |
Girls aren't always the vulnerable creature they are often mistaken for. Parents tend to treat their daughters differently from their sons. They'd get too protective over the former and may give a little more freedom to the latter. Just a Girl is a cry for equality by Gwen Stefani. She may be just a girl but that does not mean she's easily broken or hurt.
Sarcasm is the theme of the song where Stefani expresses that she's had enough of being constantly shielded and treated like a delicate flower. As the first single to be released after a few trying years for the band, this was probably the song that set the foundation for No Doubt's huge fan base, especially during the late 90s when girls were trying to make a strong statement to be treated equally between the two sexes.
13. About a Girl by Nirvana
| | |
| --- | --- |
| Genre | Alternative Rock, Grunge |
| Year Released | 1994 |
| Album | Bleach |
It's not always easy to name a song. Sometimes, the title is the hardest thing to come up with for a songwriter. It's probably the same for the late Nirvana frontman Kurt Cobain as well. He'd had the words written, and music arranged, but when asked what this song's about, he simply replied that it's about a girl. And that's how the song got its name.
This simple song became a favorite in the world of alternative rock for its easy chord progression and rather relaxed melody. Over the years, there have been plenty of covers made by various artists and musicians. But no one could ever carry it quite as Cobain did.
14. Please Don't Go Girl by New Kids on the Block
| | |
| --- | --- |
| Genre | Pop, R&B |
| Year Released | 1988 |
| Album | Hangin' Tough |
Can't go through a list of songs with 'girl' in the title without paying tribute to one of the biggest boy bands of all time – New Kids on the Block. Although Cover Girl topped the Billboard Hot 100 in 1989, Please Don't Go Girl bears memorable significance to NKOTB fans of that era, especially with Joey McIntyre's unbroken vocals and Jordan Knight's signature pitch.
In a recent live performance, McIntyre made a statement that he's been singing this song for 35 years. If the crowd's unanimous reaction was anything to go by, the band will most likely continue to perform the song for many more years to come.
15. Keep Your Hands Off My Girl by Good Charlotte
| | |
| --- | --- |
| Genre | Alternative Rock, Punk, Pop |
| Year Released | 2007 |
| Album | Good Morning Revival |
Keep Your Hands Off My Girl is the kind of song that's not necessarily something you'd enjoy listening to, but once it starts playing, it takes you around with it. This is especially true with all the parts that go "ah ha." It's like a responsorial chant. You can't decide if you want to continue singing your part or skip to the next song.
It's a far cry from Good Charlotte's previous releases and definitely not one of their bests. If you'd never heard of the band before, this song probably wouldn't have made a good first impression of Good Charlotte.
16. Uptown Girl by Billy Joel
| | |
| --- | --- |
| Genre | Pop |
| Year Released | 1983 |
| Album | An Innocent Man |
Uptown Girl was originally Uptown Girls, and it was written by Billy Joel about being interested in girls way out of his league. Eventually, those girls became just one girl – his second wife, Christie Brinkley, who was featured in the song's music video as the uptown girl.
The song talks about a downtown man who has fallen in love with a girl from high-class background, and he wants to try to woo her even though he knows he can't afford to shower her with gifts. In the music video, Joel succeeds in getting his uptown girl, and they are seen riding off on his bike from the mechanic shop he works in.
17. The Most Beautiful Girl in the World by Prince
| | |
| --- | --- |
| Genre | R&B, Soul, Pop |
| Year Released | 1994 |
| Album | The Beautiful Experience |
A song written in appreciation for and respect for women worldwide, The Most Beautiful Girl in the World speaks of how precious and special a woman can be, rendering the protagonist almost to the point of worship. With his multiple vocal expressions, the late Prince stunningly conveys his admiration for women, urging them to be confident about themselves and believe in the beauty that comes from within them.
18. Georgy Girl by The Seekers
| | |
| --- | --- |
| Genre | Pop Rock, Folk |
| Year Released | 1966 |
| Album | Come the Day |
This very familiar, jovial tune was written for the movie of the same name. The film's producer, Otto Plaschke's, who was a fan of The Seekers, requested the band to perform the readily written piece for the show. The song is beautifully harmonized by all four band members, with the amazing Judith Durham as the lead vocals.
During the two years of its release, Georgy Girl (the song) peaked at nothing short of the top 10 positions on international music charts. It has also been covered by various artists, featured in popular TV shows, and used for commercials.
19. Girls Just Wanna Have Fun by Cyndi Lauper
| | |
| --- | --- |
| Genre | Dance Pop |
| Year Released | 1983 |
| Album | She's So Unusual |
The perfect representation of the disco era, that's what this song is. However, the original version by Robert Hazard was a rock-and-roll song. Cyndi Lauper made it popular six years later with her dance rendition of it and a little tweaking on the lyrics to befit the female voice and point of view.
Girls Just Wanna Have Fun is a song about being able to enjoy life despite all the commitments and seriousness it entails. For many female fans, it speaks of freedom for girls to be who they want to be instead of conforming to the standards the world sets for them.
20. Material Girl by Madonna
| | |
| --- | --- |
| Genre | Electric Dance Music, Pop, UK R&B |
| Year Released | 1984 |
| Album | Like a Virgin |
Quite possibly the song that made Madonna the pop icon that she is, Material Girl is about the girl asserting the kind of men she would date because of the person that she is – someone who wants fortune and luxury in her life because "we're living in a material world." And these men must be able to give her that kind of life.
While the song played a huge role in the career of the Queen of Pop, it isn't exactly her favorite because of how the title of the song has stuck to her as a person since its release. She'll forever be the Material Girl for as long as she lives.
21. My Girl by The Temptations
| | |
| --- | --- |
| Genre | Soul, R&B |
| Year Released | 1964 |
| Album | The Temptations Sing Smokey |
Here's to the oldest song on the list, which is also the other song that's been inducted into the Grammy Hall of Fame. My Girl is a classic R&B tune by The Temptations with an iconic intro.
The song's first line, "I've got sunshine on a cloudy day," truly sets the mood for its listeners. It's a happy piece of music that immediately brightens up your day. It became the theme song for the movie with the same title in 1991, which was ironically about a girl with hypochondria.
22. Jessie's Girl by Rick Springfield
| | |
| --- | --- |
| Genre | Power Pop |
| Year Released | 1981 |
| Album | Working Class Dog |
Where else would you find a song that begins with its summary written in the first verse? In those four lines, we know at once that the guy has a best friend named Jessie, who has recently got himself a girl, and the guy himself is in love with her.
It's a song about unrequited love and yearning, but with a memorable, catchy tune, that's also the first thing that comes to mind when you meet any guy with the name Jesse. Pretty sure all the Jesses out there have had enough of hearing it sung to them. However, the number of times it's been sung as a jest is probably what keeps it popular even today, over 40 years after its release.
23. Waiting for a Girl Like You by Foreigner
| | |
| --- | --- |
| Genre | Soft Rock |
| Year Released | 1981 |
| Album | 4 |
Most of us have our image of an ideal partner in our mind so we'd know what sort of person to look for. Some of us are looking for our soulmates. For the band Foreigner, this song was written for that particular girl the guy has been waiting for. The one who could make him feel alive and would be able to tell that she's the one for him.
Frontman Lou Gramm's intense vocals bring out the soul and emotion in this song, but what's significant about the music is the easily-recognizable synthesizer riffs throughout the song. Unsurprisingly, Waiting for a Girl Like You topped the US charts for weeks, making it Foreigner's most successful number.
24. What a Girl Wants by Christina Aguilera
| | |
| --- | --- |
| Genre | Teen Pop, R&B |
| Year Released | 1999 |
| Album | Christina Aguilera |
What a Girl Wants conveys a girl's appreciation for being treated with respect and given the space she needs in a relationship. It is one of the more positive songs on this list, pleasant to the ears, and easy to enjoy.
Carried by Christina Aguilera's incredible vocals, this song is evidence of how powerful and versatile her voice can be, often compared to that of Mariah Carey's. It's her 2nd No.1 hit on the Billboard Hot 100 after Genie in a Bottle.
25. Girlfriend by Avril Lavigne
| | |
| --- | --- |
| Genre | Pop, Punk Rock |
| Year Released | 2007 |
| Album | The Best Damn Thing |
When this song first came out, it sounded rather out-of-character for Avril Lavigne as it was more pop compared to her previous songs which were of the punk rock and alternative rock genres. Still has the same energy but with a different feel. However, out of all of Lavigne's songs, Girlfriend would be the one to win her the most awards.
In this song, the protagonist is a mean character who feels entitled to replace the guy's girlfriend because she doesn't think much of the latter and believes herself to be the better choice for the guy. It's quite the opposite of Lavigne's second single Sk8er Boi, which disapproves of mistreating others just because they are different.
26. Big Girls Don't Cry by Fergie
| | |
| --- | --- |
| Genre | Pop |
| Year Released | 2007 |
| Album | The Dutchess |
Big Girls Don't Cry speaks of courage and strength and making it a priority to care for oneself. Co-written by Fergie and Toby Gad, the song is about daring to take some time out from a relationship to set things right before the situation worsens and even the friendship becomes irreparable.
This piece was one of Fergie's solo debuts between her works with the group Black Eyed Peas. It made it to No.1 in at least 18 international music charts and earned multiple platinum certifications throughout the world.
27. I Kissed a Girl by Katy Perry
| | |
| --- | --- |
| Genre | Pop Rock, Electro-Pop |
| Year Released | 2008 |
| Album | One of the Boys |
Here's a song about a girl's curiosity, trying out things that she's never done before, and she's probably not even sure if she should. It's not uncommon for girls to be inquisitive and want to know how it feels to venture into something new. It's human nature to wander and ask questions about anything that might interest us.
About 13 years before the release of this song by Katy Perry, Jill Sobule had one written with the same title. Despite being surrounded by controversies, Perry's I Kissed a Girl has earned six times platinum certifications in the US, among other certifications, and ranked on music charts all over the world. This is easily one of the most famous sounds with girl in the title.
28. Beautiful Girls All Over the World (Nothin' on You) by B.o.B ft. Bruno Mars
| | |
| --- | --- |
| Genre | Hip-Hop, Rap |
| Year Released | 2009 |
| Album | B.o.B Presents: The Adventures of Bobby Ray |
Unorthodox. Versatile. Innovative. These are some of the words that describe the rapper-songwriter Bobby Ray Simmons Jr., better known as B.o.B. His music is never limited to any particular genre and he is able to slip a rap verse or two in just about any song.
Nothin' on You was co-written by B.o.B himself and Bruno Mars, peaking at top ten positions in music charts in the US and abroad. The message it contains serves to reassure the girl of the protagonist's dedication to her and that beautiful girls all over the world couldn't compare to her.
29. Only Girl (in the World) by Rihanna
| | |
| --- | --- |
| Genre | Dance Pop, R&B, Soul, Eurodance, Pop |
| Year Released | 2010 |
| Album | Loud |
Here on this list, the lyrics to Only Girl sound like a prequel to the previous song by B.o.B. It's about the girl wanting to feel special and be the center of the man's attention. However, what gives the song the instant appeal is probably the kind of music it is – one with the thumping bass that takes you straight to the dance floor.
Only Girl was issued platinum certification in 10 regions for its record sales. It also made it to the top music charts of over 30 countries. Out of seven nominations between 2011 and 2012, Rihanna took home five awards for this song, including one Grammy.
30. Girls Like You by Maroon 5 ft. Cardi B
| | |
| --- | --- |
| Genre | Pop, Pop Rock |
| Year Released | 2018 |
| Album | Red Pill Blues |
A high-achiever hit, Girls Like You has won multiple awards and certifications and topped music charts all over the world. It was issued the Diamond certification by the RIAA in 2021 for its over 10,000,000 record sales.
However, above all the achievements this Maroon 5 song has made is the music video featuring Cardi B, which is a statement on its own. It is a celebration of women – all the things a woman can do, the power and strength she possesses, and all the roles she could hold. It's a call to action for women to rise above themselves and grasp the world.
Honorable Mentions:
31. Girl by The Beatles
32. All the Good Girls Go to Hell by Billie Eilish
33. Young Girls by Bruno Mars
34. One of Them Girls by Lee Brice
35. American Girl by Tom Petty and the Heartbreakers
36. California Girls by The Beach Boys
37. Girl like Me by Black Eyed Peas
38. Galway Girl by Ed Sheeran
39. Hollaback Girl by Gwen Stefani
40. Run the World (Girls) by Beyonce
Wrap Up:
That does it for this article. Let us know if there are any great songs that we should add to this list in the comments below.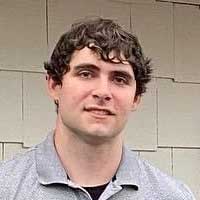 Hi, my name is Kevin and I'm from Butler, Pennsylvania. I've been obsessed with music and audio gear for as long as I can remember. I started this website to help people find professional advice related to a wide range of audio topics. We have a number of Audio Engineers on our team who have been designing and fixing audio gear for decades.