Love and heartbreak sit on opposite sides of the same coin. For every song about love's grace and beauty, there is one about the heartache and bitterness of a love that has passed. From somber reflections and incredulity to relentless rage and mockery, people have written all kinds of songs about exes and loved ones they used to call their own.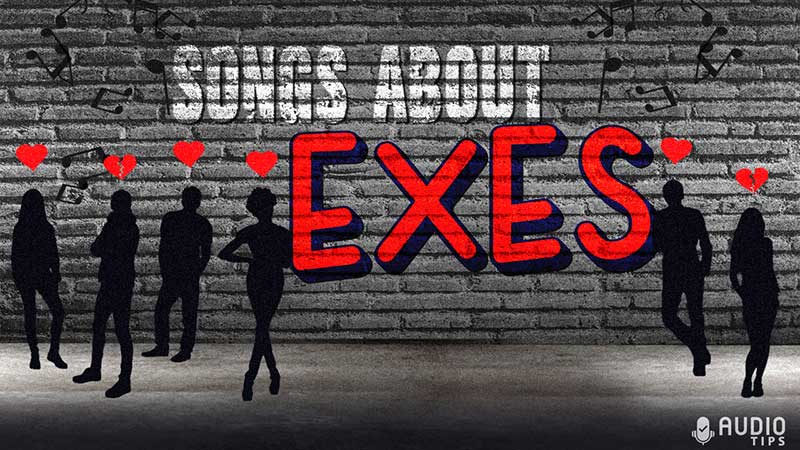 This is a list of hit songs ranging across various genres. Whether it be Charlie Puth's addictive falsetto leading you into his story or Bon Jovi's unbridled passion coming out through their rock ballads, there will surely be something for you here to connect to and reflect upon.
1. New Rules by Dua Lipa
| | |
| --- | --- |
| Genre | Pop, Dance/Electronic |
| Year Released | 2017 |
| Album | Dua Lipa |
If there were ever a song about moving on from an ex, this would be it. The lyrics explore the speaker telling herself of the struggle of moving on and how she has not just to be more aware but also constantly battle against all the little things that keep pulling her back to her past lover. Dua Lipa's vocals serve the song in the best way possible and are arguably the strongest element. It has weight and power and exudes confidence, the exact qualities one needs to move on.
2. Always by Bon Jovi
| | |
| --- | --- |
| Genre | Rock |
| Year Released | 1994 |
| Album | Cross Road |
Originally written for the film "Romeo Is Bleeding," "Always" is a power ballad sung from the point of view of someone who is still deeply in love with someone who has long since moved on. A bright piano and powerful vocals cut through the heavier guitars and drums to produce something that is equal parts passionate as well as tragic. Due to the immense vocal strain, the song has not been performed as much following the mid-90s, though it remains one of the group's most popular and best-selling singles. Funnily enough, Jon Bon Jovi withdrew the song from being used in the film he wrote it for, as he found it not to meet his standards.
3. Somebody That I Used to Know by Gotye
| | |
| --- | --- |
| Genre | Alternative/Indie |
| Year Released | 2011 |
| Album | Making Mirrors |
If there was a quintessential song about exes, chances are "Somebody that I Used to Know" would be a strong contender for that spot. It beautifully juxtaposes the story of both sides of a past relationship through the two verses, all the while presenting a chorus that is impactful both in terms of melody as well as lyrics. The song uses a sample from a Brazilian jazz song as well a xylophone reminiscent of nursery rhymes to create a very unique sound, and you would be hard-pressed to find someone who won't be able to hum the melody that runs through the song.
4. Cry Me a River by Justin Timberlake
| | |
| --- | --- |
| Genre | Pop |
| Year Released | 2002 |
| Album | Justified |
With the use of synthesizers, beatboxing, stringed instruments, and middle eastern music scales, Cry Me A River is a song that simultaneously sounds both timeless AND perfectly preserved as a relic of the early 2000s. Seeped in heartbreak, Timberlake allegedly wrote this song after finding out that his then-girlfriend Britney Spears had cheated on him. The song is thus less about an ex and more about the process of someone becoming an ex. The phrase "cry me a river" is the verbalization of the speaker's frustration towards their lover. Going platinum multiple times across different continents, perhaps Cry Me a River helped heal whatever damage was inflicted by Britney (allegedly).
5. Love Yourself by Justin Bieber
| | |
| --- | --- |
| Genre | Pop, R&B/Soul |
| Year Released | 2015 |
| Album | Purpose |
"Love Yourself" is a very minimalistic song utilizing a simple guitar and a brief flurry of trumpets. Though it has an otherwise calm atmosphere, the lyrics are very critical of the speaker's narcissistic ex, a person who only used the speaker's fame to get preferential treatment. Even their mother, who apparently "likes everyone," is not a fan of the ex. The song was originally written by Ed Sheeran, which is quite apparent, especially through the chorus, as that is sung with his signature method of combining the low and high voices. "Love Yourself" eventually went on to be Bieber's 3rd consecutive number-one single.
6. All Too Well by Taylor Swift
| | |
| --- | --- |
| Genre | Country, Rock |
| Year Released | 2012 |
| Album | Red |
Taylor Swift has written countless songs over the course of her career, and many of them have gone on to become massive hits. Among them, many would argue that All Too Well is her best work. Swift masterfully weaves a tale of love, innocence, and loss, all bolstered with her signature blend of country and soft rock. The 2021 short film of the same name starring Sadie Sink and Dylan O'Brien (directed by Swift herself) not only breathed new life into the song but made it a new cultural hit. It is somewhat of an open secret that the subject of the song is Jake Gyllenhall. The symbolic scarf in the song has become a subject of discussion, jokes, and interview questions.
7. Irreplaceable by Beyoncé
| | |
| --- | --- |
| Genre | R&B, Pop |
| Year Released | 2006 |
| Album | B'Day |
An ironic twist to the title, the ex in the song IS replaceable. The story is of a woman who has discovered that her partner has been cheating on her and is kicking him out of her house. While doing so, she is telling him not to think that he cannot be replaced. She drives it home further by stating that she can have someone in the house by the next day. Though the song deals with the pain of finding out about an unfaithful partner, there is also the spirit of empowerment. Instead of breaking down, the scorned woman is taking control of the situation and showing strength and resolve. "Irreplaceable" became the most successful song from the B'Day album and has gone platinum multiple times across various countries.
8. Hate Me by Ellie Goulding ft. Juice WRLD
| | |
| --- | --- |
| Genre | Pop, Hip Hop |
| Year Released | 2019 |
| Album | Brightest Blue |
Across all forms of art, the contrast between two different things is always a treat. This especially holds true listening to the rough yet velvety voice of Juice WRLD sandwiched between the soft, almost innocent voice of Ellie Goulding. In the song, Goulding is pushing and prodding her ex to openly tell her all the unrestrained negative feelings exes often hold towards each other. Juice WRLD's verse touches upon there being nothing taking the speaker's mind off the pain, which is probably the reason behind them insisting upon their ex 'hating' them. Goulding's signature harmonizing vocal style is present, and the tasteful use of echoes coupled with soft electronic music creates an atmosphere anyone can quickly melt into.
9. You'll Think of Me by Keith Urban
| | |
| --- | --- |
| Genre | Country |
| Year Released | 2002 |
| Album | Golden Road |
With a mellow atmosphere, southern vocals, and the shadow of heartbreak still present, "You'll Think of Me" sees a person who has been broken up with but is also confident that they will be able to get past their current situation in a healthy way. In contrast, their old partner will not be able to do that and will still think of them on lonely nights. This song earned Keith Urban his first Grammy for Best Male Country Vocal Performance in 2006.
10. Shout Out to My Ex by Little Mix
| | |
| --- | --- |
| Genre | Pop |
| Year Released | 2016 |
| Album | Glory Days |
You can't discuss songs about exes without mentioning the one where it literally gives the ex a shout-out. "Shout Out to My Ex" is a breakup anthem that celebrates moving on from a terrible relationship, ending with the line "you'll never bring me down." The individual voices in the group play off each other perfectly and come together for a spectacular celebratory chorus each time. The song has been categorized as belonging to the power-pop and dance-pop genres, and for good reason. You will find it close to impossible not to bob your head along with it. "Shout Out to My Ex" won Best Single of the Year at the Brit Awards in 2017.
11. Lost Cause by Billie Eilish
| | |
| --- | --- |
| Genre | Pop |
| Year Released | 2021 |
| Album | Happier Than Ever |
From the very first note, Lost Cause hooks and reels the listener in. Subdued drums, a sly bassline, and Eilish's almost whispery vocal performance make a sum that is so much more than their individual parts. Lyrically, the song is about reflection and understanding. The ex in this scenario is someone who the speaker finally sees as having been a terrible partner, the aforementioned "lost cause." The music video for the song is of Eilish and a group of girls seemingly having fun in a mansion. Though it might not appear to have anything to do with the lyrics, one can argue that the video represents a celebration of freedom from relationships that don't bring value.
12. Save Your Tears by The Weeknd
| | |
| --- | --- |
| Genre | Pop, R&B |
| Year Released | 2020 |
| Album | After Hours |
Save Your Tears explores the sad and awkward situation of running into an ex during a time when both parties still have not moved on properly. The lyrics tell a tale about the ex after running into the speaker at a party. They pretend to stay strong yet, at the same time, are unable to hide their tears. It is theorized that The Weeknd wrote the song reflecting upon his own past dating life with Bella Hadid and Selena Gomez. In terms of music, it's as retro 80s synthpop as it gets, i.e., the quintessential sound of The Weeknd.
13. The Scientist by Coldplay
| | |
| --- | --- |
| Genre | Alternative Rock |
| Year Released | 2002 |
| Album | A Rush of Blood to the Head |
"The Scientist," tells the story of someone who was so preoccupied with their own life and work that they lost their love. The song serves as an apology and a desire to turn back time. The speaker wants to go "back to the start" so they can do things properly. The music video follows this quite literally, showing a progression of events in reverse. Chris Martin wrote the song inspired by George Harrison's "All Things Must Pass." The song has received widespread acclaim and, in 2018, was placed at #50 in Rolling Stone magazine's "100 Greatest Songs of the Century" list.
14. Don't Start Now by Dua Lipa
| | |
| --- | --- |
| Genre | Pop, Nu-Disco |
| Year Released | 2019 |
| Album | Future Nostalgia |
Dua Lipa is no stranger to exuding confidence, and this song displays that in spades. Telling the tale of a person who has moved on from a past relationship stronger than ever, "Don't Start Now" has a very distinct sound inspired heavily by disco. A deliciously funky bassline also runs throughout the song from the first drop to the very end, reinforcing the retro sound. The song has gone on to be a massive hit, and many consider it to be the origin point of the disco renaissance in the 21st century.
15. It's Not Over by Daughtry
| | |
| --- | --- |
| Genre | Rock |
| Year Released | 2006 |
| Album | Daughtry |
"It's Not Over" is a song about denial and hope. On one hand, the speaker cannot accept that their past relationship has failed. They insist that the past lover is the only one for them and actively denies moving forward. Yet, through that denial, there is a constant heartbeat of hope, of an earnest desire to try again to make something better. This is amplified further by the music video, which shows a man recently released from prison and in a struggling relationship finally pulling himself together, finding a job, and proposing to his partner. The song was not only listed in the top 10 digitally sold songs of 2007 but has also been certified 2x platinum for 2019 digital sales.
16. All I Want by Kodaline
| | |
| --- | --- |
| Genre | Alternative, Indie |
| Year Released | 2013 |
| Album | Love Songs from 2013 |
Like many songs on this list, "All I Want" exists due to actual heartbreak inflicted upon someone. In this case, it was band member Stephen Garrigan, who said the entire thing is "autobiographical" and is about how his then-girlfriend flew off on holiday, only to return home with a new guy. Garrigan's genuine emotions shine through every second of the song, from the soft piano to the final drum-filled chorus, as if the emotions swell and swell until they cannot be contained anymore. The music video of the song shows a monster trying to find love, his only friend being a dog.
17. My World by SR-71
| | |
| --- | --- |
| Genre | Punk Rock |
| Year Released | 2002 |
| Album | Tomorrow |
"My World" may not be as popular as most of the other songs on this list, but it arguably has some of the rawest displays of pain through pop-punk vocals. More often than not, vocal performances in this genre may come off as 'whiny' for lack of a better phrase, yet the way in which Mitch Allan sings is nothing short of heartbreaking. From the pulsing drums, sharp guitars, and heartbreaking lyrics, the pain of seeing your ex with someone else is very apparent in this SR-71 masterpiece.
18. Beggin' by Maneskin
| | |
| --- | --- |
| Genre | Funk, Pop |
| Year Released | 2017 |
| Album | Chosen |
Originally made by The Four Seasons in 1967, "Beggin'" saw two revivals since then (the other being the cover by Madcon in 2007). While all three boast a very funky bassline, Maneskin's version is the only one with an equally funky guitar in place of the familiar piano. As the title may suggest, the song is about someone begging their ex to come back to them. Like a lot of music in the 2020s, Maneskin's version of Beggin' saw a surge in popularity because of the social media platform known as Tik Tok.
19. Run by Joji
| | |
| --- | --- |
| Genre | Contemporary R&B, Alt Rock |
| Year Released | 2020 |
| Album | Nectar |
"Run" is a haunting, atmospheric ballad that displays a gripping falsetto vocal performance by Joji, supported by multiple layers of vocal harmonies and a guitar solo that steals the show at the climax. The speaker in the song is thinking about the lingering feelings that still remain for their ex, saying there is no other choice left but to run from them. Joji leaves the listener with a tragically powerful "I know you're not in love" at the very end. Joji also made his American TV debut when he performed the song live on "The Tonight Show Starring Jimmy Fallon" in 2020.
20. Lips of an Angel by Hinder
| | |
| --- | --- |
| Genre | Rock |
| Year Released | 2005 |
| Album | Extreme Behavior |
Sporting gruff vocals and a sultry atmosphere, "Lips of an Angel" could fool a lot of people into thinking it's an ordinary love song. However, the lyrics outline a very different and interesting plot where the speaker has received a late-night call from a past love while his current partner is right in the other room. The speaker and the ex both converse in hushed voices, admitting to never quite moving on from one another. He fears a fight between the exes and current partners, yet cannot pull away from listening to her voice over the phone. With over 3.6 million downloads in 2015, "Lips of an Angel" stands as one of the most downloaded rock songs in history.
21. I See Red by Everybody Loves an Outlaw
| | |
| --- | --- |
| Genre | Rock |
| Year Released | 2018 |
| Album | I See Red |
The glowing furnace that is the heart of this song is unbridled rage. The speaker is not just furious at her lover for having cheated on her, she is dead set on cold-blooded murder. The chorus explicitly has her say the phrase "a gun to your head," which is as good as any evidence for that. She has been consumed by her fury, and as the title implies, she now only sees red. With the powerful vocals of Bonnie Sims and a rock arrangement of saturated, distorted guitars, the soundscape of this "I See Red" quite vividly expresses rage and anger. The song gained popularity in 2020 after the first film in the "365 Days" trilogy.
22. Breakeven by The Script
| | |
| --- | --- |
| Genre | Rock |
| Year Released | 2008 |
| Album | The Script |
"Breakeven" is a song about juxtaposition. The life of the man is inverse to the life of the woman who used to be his. The lyrics weave a story of how while the ex's life is going amazing, his seems to only be getting worse. That's why right before the chorus, the lyrics say that the heart does not "break-even." Ultimately it is a mellow song about the unfairness of loss. Frontman Danny O'Donoghue has stated that a lot of their songs stem from therapy sessions, and it definitely shows here.
23. We Belong Together by Mariah Carey
| | |
| --- | --- |
| Genre | R&B |
| Year Released | 2005 |
| Album | The Emancipation of Mimi |
Mariah Carey's 2005 hit explores the desperation and longing for someone who has chosen to leave and move on. The very first few lines dive right into the heart of the song, with the lines mentioning how the speaker should not have let go and held on tight. After a somewhat unsuccessful period in her career, "We Belong Together" served to act as a comeback for Carey, earning her multiple nominations and awards from 2005 to 2006. To this day, the artist still considers it one of her best works, calling it a true "labor of love."
24. Behind These Hazel Eyes by Kelly Clarkson
| | |
| --- | --- |
| Genre | Pop Rock |
| Year Released | 2004 |
| Album | Breakaway |
Straying away from her older, more pop-sounding work, Kelly Clarkson delivers a powerful hurt-filled performance in an uptempo rock song that follows the aftermath of a breakup, allegedly inspired by real-life events concerning David Hodges of Evanescence fame. According to Clarkson, the song is about the unhappy "dipstick" who messed up the relationship now being unhappy, while the person who was broken is now happy and moved on. Lyrically, the song sees the speaker proclaim that no matter how hurt they are, the ex will not be given the chance to see them cry.
25. Someone Like You by Adele
| | |
| --- | --- |
| Genre | R&B/Soul, Pop |
| Year Released | 2011 |
| Album | 21 |
"Someone Like You" has only a piano track and Adele's vocals, but that is all it needs. With heartfelt vocals and emotional performance, Adele speaks about a broken relationship she thought would last forever. Even so, she still somehow manages to wish her ex well in his life without her. According to the artist, making the song helped set her free, and she will "never write a song like that again." The music video reflects the heartbreak of the song by showcasing Adele walking alone through a black and white Paris, a colorful city that's known for love.
26. Gives You Hell by The All-American Rejects
| | |
| --- | --- |
| Genre | Alternative, Indie |
| Year Released | 2008 |
| Album | When the World Comes Down |
This is a song that unashamedly indulges in malicious happiness. The lyrics tell a tale of someone basking in the glory of their ex's misery, an ex who chose to leave because the man was apparently not good enough. However, even after leaving him, she still has not found whatever she was looking for, which the lyrics make sure to bring up. If the bridge sounds like a group of drunk men singing together, then you'll be glad to know that it is very intentional. The band actually got drunk to record a lot of the vocals. To this day, "Gives You Hell" remains as the group's most popular song.
27. When I Was Your Man by Bruno Mars
| | |
| --- | --- |
| Genre | R&B/Soul, Pop |
| Year Released | 2012 |
| Album | Unorthodox Jukebox |
"When I Was Your Man" is a piano ballad that radiates sincerity with each note played and each word sung. Mars paints a scenario in which the speaker is blanketed in regret, watching how his once lover is now with someone else. He admits that he should have been a better partner to her when he actually had her when he was still her man. The artist has gone on record saying he wrote it from experience, about a woman he apparently let get away. However, he also states that ultimately there was a happy ending for them. The song has gone ELEVEN times platinum. Wow.
28. Let Her Go by Passenger
| | |
| --- | --- |
| Genre | Folk |
| Year Released | 2012 |
| Album | All the Little Lights |
"Melancholic" and "reminiscent" perfectly describe this song. The well-known saying of not knowing what you have until it's gone is front and center in Let Her Go, both in lyrics as well as the overall feeling. The violin and vocals stand out prominently, the latter, especially towards the end. In the final bit of the song, the rest of the instruments die out, leaving the soft vocals of Mike Rosenberg to leave the listener with one final chorus that is mellow and tragic. The song was originally released in 2012 but did not gain worldwide popularity for the next two years. In October 2019, Let Her Go surpassed 1 billion streams on Spotify, making it one of the most played songs on the streaming service.
29. What Hurts The Most by Rascal Flatts
| | |
| --- | --- |
| Genre | Country |
| Year Released | 2019 |
| Album | Rascal Flatts |
Originally written by Jeffrey Steele and Steve Robson, the version of "What Hurts The Most" by Rascal Flatts has gone on to be the most recognizable and popular. Steele had initially intended to write the song about the loss of his father but then changed it to be universal, about the loss of love in general. At the heart of the song is a long, drawn-out sound achieved by a guitar slide paired excellently with the strings of a violin. Apart from Rascal Flatts, various other bands have covered the song, including Cascada and Bellefire.
30. The Man Who Can't Be Moved by The Script
| | |
| --- | --- |
| Genre | Rock |
| Year Released | 2008 |
| Album | The Script |
Relationships ending usually pave the path for something new and better in the future. But that is not the case for the protagonist of this story. "The Man Who Can't Be Moved" revolves around a heartbroken man who not only hasn't moved on from his lost love but actively CHOOSES not to do so. He is promising his old beloved that he will stay exactly where he is so she can find him again. The song has a very laid-back atmosphere with soft guitars and strings, yet you can still feel it screaming, "I am yearning for you."
31. Heat Waves by Glass Animals
| | |
| --- | --- |
| Genre | Pop |
| Year Released | 2020 |
| Album | Dreamland |
Boasting a jaw-dropping 2 billion streams on Spotify as of September 2022, Heat Waves was a sleeper hit that took the social media world by storm in 2022. Frontman Dave Bayley explained that the song's name is due to him having lost someone really important to him, whose birthday is in June, a period during which the aforementioned heat waves come to life. The soundscape of the track is a hazy mist that perfectly encapsulates the strange feelings of longing he experiences.
32. good 4 u by Olivia Rodrigo
| | |
| --- | --- |
| Genre | Rock |
| Year Released | 2021 |
| Album | Sour |
Echoing the soul of bands like Paramore, Olivia Rodrigo brings out a classic late 2000s sound in "good 4 u". The song sees the speaker confronting an ex who appears to have moved on too fast. The speaker puts on an air of anger, outrage, and sass, calling out the ex on how even though he may have already moved on, the speaker herself is still reeling from the pain of the breakup. Impressively, "good 4 u" is the first rock song since Evanescence's "Bring Me to Life" (2003) to spend four or more weeks on the UK Singles chart. And here you thought rock was dead.
33. Need You Now by Lady A
| | |
| --- | --- |
| Genre | Country |
| Year Released | 2009 |
| Album | Need You Now |
An ever-present piano, subtle guitar slides, a perfect union of male and female vocals, and the result is Need You Now by Lady A. The song revolves around the feeling of intense longing for someone who has been lost, as well as the slow loss of self-control for not contacting them in the middle of the night. The speaker(s) is also drunk, which is making the task of holding themself back even more difficult. "Need You Now" garnered critical acclaim after its release, crossing its way over to pop and contemporary adult music charts from their original genre of country. Considered to be one of the best country songs of the 2000s, it also won the 2011 Grammy Award for Record of the Year and Song of the Year.
34. Same Old Love by Selena Gomez
| | |
| --- | --- |
| Genre | R&B/Soul, Pop |
| Year Released | 2015 |
| Album | Revival |
According to Selena Gomez, "Same Old Love" presents a "different kind of identity" when it comes to love. Written by Charli XCX, Ross Golan, and Stargate, the song delves into the way unhealthy relationships in the past can bleed and poison ones in the future. In Gomez's case, it was about how her terrible relationship with her father caused her romantic endeavors to be damaged. The song and album have helped the artist to "shed everything" from her past life. In addition to writing, Charli XCX also adds her own vocals to the chorus.
35. My Happy Ending by Avril Lavigne
| | |
| --- | --- |
| Genre | Rock |
| Year Released | 2004 |
| Album | Under My Skin |
Avril Lavigne's musings on a lost love have the singer expressing anger, bitterness, and at the heart of it, confusion. The pop-punk queen brings out a solid vocal performance where it really does sound like she is genuinely pleading about her situation. The lyrics also have the speaker blaming the ex's friends for not being supportive of their past relationship. The music carries the emotions being conveyed. The soft piano and lo-fi drums of the first verse are contrasted wonderfully with the high-energy distortion when the chorus hits.
36. Used to Love You by Gwen Stefani
| | |
| --- | --- |
| Genre | Pop |
| Year Released | 2015 |
| Album | This Is What the Truth Feels Like |
Great art is inspired by pain, and there are few things as painful as breaking up with someone you spent over a decade with. "Used to Love You" was written due to Gwen Stefani's divorce from her then-husband of 13 years, Gavin Rossdale. With a fantastic blend of synths, piano, and drums, Stefani's lyrics tell a tale of introspection, confusion, and of reminiscing about a better past. The music video is minimalistic, a one-shot showing the singer on the verge of tears sitting in a dark space. Instead of singing or lip-syncing to the lyrics, she chooses to mouth certain key parts of the song.
37. All Your Exes by Julia Michaels
| | |
| --- | --- |
| Genre | Pop-punk |
| Year Released | 2021 |
| Album | Not in Chronological Order |
Julia Michaels does not hide behind any societal conventions in this song. "All Your Exes" is unashamedly violent and unrestrained, exploring an exaggerated representation of the jealous monster that lives inside all of us, a monster that can all too easily come out when it comes to romance. The speaker in the song is not talking about her own ex but rather about all the exes her current partner had in the past. She wants to live in a world where all his exes are long gone, and only she remains. What makes the dark humor stand out more is the low energy of the music. Barring the lyrics, one could even mistake it for a nice love song.
38. All Girls are the Same by Juice WRLD
| | |
| --- | --- |
| Genre | Hip Hop |
| Year Released | 2018 |
| Album | Goodbye & Good Riddance |
The debut single by Juice WRLD, this song has gone on to garner over 1 billion streams on Spotify at the time of this writing. The soft piano opening lulls the listener into expecting something subdued, but then the drums and vocals suddenly appear and completely steal the show. The song revolves around a string of past failed relationships, which has made the speaker completely hopeless and disillusioned, lumping all of them into one category. Because of all these heartbreaks, he has taken to numbing his pain by consuming more and more alcohol. Through all this bitterness, it is easy to feel sorry for the speaker, especially with a single line in the first verse that may go unnoticed: "I just want real love."
39. Attention by Charlie Puth
| | |
| --- | --- |
| Genre | Pop |
| Year Released | 2017 |
| Album | Attention |
Attention is a song that talks about a person's ex haunting their life by frequently going to places where the person visits, badmouthing them behind their back and just making sure that they don't have a chance to move on properly. The speaker knows this and hence states that the ex only wants attention and not their heart. The sad nature of the story is overshadowed by a very catchy composition. Consisting of soft rock elements, the music is blanketed by 80s funk and soul influences, which is especially evident in the song's "anti-drop," a method where a high-energy build-up has a minimalistic release. In this case, the song's signature funk bass line is the highlight of the chorus and deserves all the attention (pun fully intended).
40. We Are Never Ever Getting Back Together by Taylor Swift
| | |
| --- | --- |
| Genre | Pop |
| Year Released | 2012 |
| Album | Red |
Could the title of a song be any more blatant? Taylor Swift is no stranger to songs about past relationships, but We Are Never Ever Getting Back Together has the artist put on such a fun, sassy attitude. In the song, the speaker is fed up with an ex who is constantly badgering them about, you guessed it, getting back together. The song uses many elements of pop with digital instruments while also incorporating a very prominent acoustic guitar that runs throughout the song. The song has unsurprisingly gone platinum multiple times across multiple continents.
41. Love Drunk by Boys Like Girls
| | |
| --- | --- |
| Genre | Rock |
| Year Released | 2009 |
| Album | Love Drunk |
Equating love to being intoxicated is nothing new, but the metaphor gets some fun additions in this song. From being hungover to getting into a bar fight to going to rehab, the lyrics present the speaker looking back at their past relationship through a critical lens. However, that doesn't mean the song has to be somber and serious. This pop punk song from the late 2010s has all the characteristics of the genre, such as high-tempo guitars and a catchy melody that will be very difficult to get out of your head. Catchy as it may be, though, the song has garnered criticism due to its chorus melody sounding too similar to "Somebody Told Me" by The Killers.
42. Glimpse of Us by Joji
| | |
| --- | --- |
| Genre | Alternative |
| Year Released | 2022 |
| Album | Smithereens |
"Glimpse of Us" is a somber soft piano ballad that lets its emotions and lyrics speak loudly. The song's tragedy lies in the victim, it claims, who is neither of the two who were part of the original relationship. Rather it is the speaker's current partner. He admits that she is wonderful, but he cannot stop his feelings for his ex from resurfacing again and again. He is hoping to catch a glimpse of what he used to have with his ex in the eyes of who he is currently with and is also lying to her in false reassurance. Joji's vocal performance is commendable as he really manages to bring out the mix of despair and longing at the heart of the lyrics.
43. Didn't You Know How Much I Loved You by Kellie Pickler
| | |
| --- | --- |
| Genre | Country |
| Year Released | 2006 |
| Album | Small Town Girl |
Titles don't get as straightforward as that. As you may have probably guessed, Kellie Pickler's power ballad is about someone pining for their lost love, trying in vain to remind them of the love they once shared, questioning whether they even knew how much they were loved. The lyrics may look like a typical run-of-the-mill love song, but together with Pickler's vocal performance and some solid instrumentation, the end product is much bigger than the sum of its parts, ending with a spectacular guitar solo.
44. Un-Break My Heart by Toni Braxton
| | |
| --- | --- |
| Genre | R&B |
| Year Released | 1996 |
| Album | Secrets |
"Un-Break My Heart" has been described as both "haunting" and "miraculous," which are perhaps two of the best descriptions it can receive. As the title implies, the song is about someone who is utterly heartbroken, begging for their ex-lover to put the pieces back together. The song was written by Diane Warren, conceiving the title as a novel phrase she had not heard before. There is a quintessential 90s atmosphere in the soundscape of the song. The soft piano ballad is interspersed by flamenco guitar, standing comfortably beside the simultaneously soothing and powerful vocals of Toni Braxton. The song got Braxton the Best Female Pop Vocal Performance award at the 39th Annual Grammy Awards.
45. Happier by Ed Sheeran
| | |
| --- | --- |
| Genre | Pop |
| Year Released | 2018 |
| Album | Divide |
"Happier" captures a moment that many dread: seeing your ex warm and happy with someone else while you are still heartbroken. According to Ed Sheeran, it was inspired by an experience he had where he saw his very first partner with someone else and how they seemed more perfect together than he and she ever did. Though initially very bitter about the situation, seeing them that way was an epiphany, making the eventual healing process easier. The lyrics do express that story quite well, ending on a melancholic note with a hint of hope.
Related Article: Songs About Missing Someone (Top Hits)
46. 7 Things by Miley Cyrus
| | |
| --- | --- |
| Genre | Rock |
| Year Released | 2008 |
| Album | Breakout |
"7 Things" showcases the very real ping-ponging feelings of love and hate felt after a breakup. On one hand, the anger of breaking up makes you want to talk about all the things you hate about the ex. On the other hand, the memories of the times together also cause you to remember the things you love about that person. It's been speculated that the song was written by Cyrus for Nick Jonas. Whoever it was for, the singer said that she "wanted him to be upset." That conflicting state of mind is represented exquisitely well with the rock genre and the high-energy chorus.
47. Watching Airplanes by Gary Allan
| | |
| --- | --- |
| Genre | Country |
| Year Released | 2007 |
| Album | Living Hard |
"Watching Airplanes" is about someone staring up at airplanes going about in the night sky, trying to figure out which one his past partner may be on. The lyrics themselves are melancholic enough, but it gets even more upsetting when you realize that this song was written after Gary Allan's wife (who was a flight attendant) had taken her own life in their house. The singer has said that months after her passing, he found himself outside watching airplanes going by.
48. Want U Back by Cher Lloyd
| | |
| --- | --- |
| Genre | Pop |
| Year Released | 2011 |
| Album | Sticks and Stones |
If jealousy, denial, and sass could be turned into music, the end product would be "Want U Back" by Cher Lloyd. The speaker is very straightforward with her message. Her ex is with another person, and she is simply not having it. Strongly denying that jealousy even plays a part in any of this, she sports a very (over)confident personality and demands her ex to notice how much better she is compared to his current partner. Lloyd is at the top of her game in this performance, starting off the song with an angry grunt that consistently repeats throughout the song. Those vocals combined with the electro-pop beat are an absolutely dangerous combination that elevates the song to great heights. If you're interested, we also have a full list of songs about jealousy, and many definitely have to do with past relationships and lovers.
49. Empty Space by James Arthur
| | |
| --- | --- |
| Genre | Alternative/Indie |
| Year Released | 2019 |
| Album | You |
In this song, James Arthur talks about trying to cope with the loss of someone who has left the "empty space" in their life. The ex has left such an impact on their life that ONLY they themselves can fill it. The song begins in denial, with the speaker refusing to accept that they keep thinking about the ex, but it quickly transforms into confessions of pain and loss, ending with the repeating question, "couldn't make you love me?" The music video of the song features Draco Malfoy himself, Tom Felton.
50. thank u, next by Ariana Grande
| | |
| --- | --- |
| Genre | Pop |
| Year Released | 2019 |
| Album | thank u, next |
Usually, we tend to think of past relationships in a negative light. However, Ariana Grande uses this song as a celebratory ode to all those failed relationships, mentioning her old lovers by name and showing her appreciation for those experiences. The second verse, in turn, is about self-appreciation and how she has managed to grow. The song was made at the tail end of her relationship with Pete Davidson, and as such, there were many variations of lyrics before it became the one we all know today. The song exploded upon release and has been listed as one of the 100 songs that defined the 2010s decade by Billboard.
51. Thnks fr th Mmrs by Fallout Boy
| | |
| --- | --- |
| Genre | Rock |
| Year Released | 2007 |
| Album | Infinity on High |
No, you did not read the title wrong. It was the band's sassy response to their studio telling them to shorten their song names. Thnks fr th Mmrs is an ironic title as the full lyrics follow up the phrase with "even though they weren't so great." Though the music is very upbeat and fun, underneath the layers, the song is about a hollowness not being filled. The speaker and ex in this song have lost emotional feelings towards each other, but they only stay together to fulfill their physical needs. The music video for the song was a bizarre setup of music managers being represented by monkeys, as well as a cameo by Kim Kardashian, of all people. I personally like this song, and it's one of my favorite songs about staying together through hard times, although it's for the wrong reasons.
52. Wrecking Ball by Miley Cyrus
| | |
| --- | --- |
| Genre | Pop |
| Year Released | 2013 |
| Album | Bangerz |
"Wrecking Ball" had initially garnered attention due to the controversial music video where Cyrus is barely clothed, but the song has gone on to become certified platinum multiple times and even received awards for said music video. Video aside, the song on its own is overflowing with genuine emotion, outlining how the speaker has tried to be there even at their ex's most vulnerable moments but has only received hurt in return. Popping synth keys scatter around before heavy drums and atmospheric synths take over in the chorus. Cyrus's vocal performance is impressive, especially at certain points where she sounds almost close to tears.
53. Need You Now by Dean Lewis
| | |
| --- | --- |
| Genre | Alternative, Pop |
| Year Released | 2021 |
| Album | Need You Now |
"Need You Now" shows a person trying to cope with the loss of their ex by escaping through substances like alcohol. The song's atmosphere, though initially somber, picks up energy in the chorus. The music video follows a man who is on a downward spiral, giving in to his inner addiction problems and his inner demons. It is a more vicious, if not a one-to-one, representation of the actual lyrics. Dean Lewis stated that he saw many people in his life spiral down that path, which became the inspiration for the video.
Also Read: Sad Breakup Songs
54. We Don't Talk Anymore by Charlie Puth ft. Selena Gomez
| | |
| --- | --- |
| Genre | Pop |
| Year Released | 2016 |
| Album | Nine Track Mind |
There is something both relatable and inherently tragic about the title of this song. For two people who once shared so much not even to be talking anymore is the final step of the separation process. Unlike the majority of songs on this list, "We Don't Talk Anymore" is from the perspective of both parties, and the listener gets a glimpse of each reminiscing about the other. Puth's high falsetto voice blends perfectly with Gomez's to deliver a result that is groovy yet melancholic. Selena Gomez actually recorded her vocals in Puth's hotel closet, which if anything, is a testament to how accessible recording technology has become today.
55. Payphone by Maroon 5 ft. Wiz Khalifa
| | |
| --- | --- |
| Genre | Pop |
| Year Released | 2012 |
| Album | Overexposed |
This pop ballad tells the tale of someone who is trying to reach out to their past lover after their relationship ended abruptly. What makes this particular song unique is the image of the payphone itself. Adam Levine said that the payphone in the 2010s landscape is used under very particular situations, such as in moments of duress and emergencies, which only adds to the stress of the character in the song. Wiz Khalifa appears as a featured artist, adding more texture and a different sound to a song that was at the time one of Maroon 5's most "pop" sounding records thus far.
56. Go Your Own Way by Fleetwood Mac
| | |
| --- | --- |
| Genre | Rock, Alternative/Indie, Folk |
| Year Released | 1976 |
| Album | Rumors |
What do you get when you have the members of a band get into relationships but then break up? The answer is this song. During a rather stressful era of Fleetwood Mac's life, Lindsey Buckingham wrote "Go Your Own Way," which is about his breakup with former lover and bandmate Stevie Nicks, someone Buckingham had known since their teen years. The song sees Fleetwood Mac's signature vocal style with multiple members singing the chorus together. Writing the song had apparently helped Buckingham come to terms with reality, even with his fallout with his once longtime lover ex.
57. Don't by Ed Sheeran
| | |
| --- | --- |
| Genre | Pop |
| Year Released | 2014 |
| Album | Multiply |
Many of Ed Sheeran's songs follow a narrative, and it sure is an experience listening to the events unfold in "Don't." It even follows a 3-act structure found in storytelling! The story in question follows a man and a woman clearly hitting it off and developing something, only for the man in question to see her kissing someone else on TV. This man in question is undoubtedly Sheeran himself, and even if the identity of the woman is not explicitly stated, it is somewhat of an open secret that it is about Ellie Goulding (whose song "On My Mind" sounds eerily like a response). This is one of my personal favorite songs about exes.
58. Wherever You Will Go by The Calling
| | |
| --- | --- |
| Genre | Post-Grunge |
| Year Released | 2001 |
| Album | Camino Palmero |
While the rest of the songs in the list tackles exes in a more conventional manner, "Wherever You Will Go" was inspired by the loss of a partner through death. The idea of the song came to writer Aaron Kamin after attending the funeral of his grandmother's best friend, where he reflected upon the husband of 50 years she had left behind. As part of the post-grunge genre, there are the obvious low electric guitars juxtaposed by Alex Band's deep vocals and a tasteful utilization of violins in the climax. The lyrics are heartfelt, especially towards the end, where it talks of wanting to turn back time to when the two were together.
59. Closer by The Chainsmokers ft. Halsey
| | |
| --- | --- |
| Genre | Pop |
| Year Released | 2016 |
| Album | Collage |
"Closer" is a song about meeting your ex again after many years and instantly feeling a familiar physical attraction to them. Even with simplistic lyrics, it's possible to decode that the relationship did not work out in the past because of the way the two characters approached life. The girl comes from wealth, never having had to work properly in her life, and the guy had a drinking problem in the past. Yikes, not the best combination for a relationship! However, the song does not dwell on the past, rather, it chooses explicitly to stay in the present, stuck in a euphoria that may not come back in the future. With an instantly recognizable synthesizer riff, passionate performance by Halsey, and some of the best music producers in the industry, "Closer" will stand the test of time as both a pop song and a snapshot of summer in the late 2010s.
Also Read: Our Favorite Songs About Regret
60. That Old Feeling by (Various Artists)
| | |
| --- | --- |
| Genre | Jazz/Big Band |
| Year Released | 1937 |
| Album | |
"That Old Feeling" is a song that has been sung by many artists, from Frank Sinatra to Chet Baker. Written by Sammy Fain and Lew Brown, the song explores the reminiscing of an old love, a love reignited by said love's sudden reappearance. Though many variations exist, they all retain the dreamy, nostalgic soul of the song. It ends with the speaker proclaiming that there will be no new love and that the old feelings still stay in their heart. "The Old Feeling" appeared in the movie "Walter Wanger's Vogues of 1938" and later on in a 1997 movie with the same name, where the song was performed by big-name musicians Patrick Williams, Louis Armstrong, and Oscar Peterson.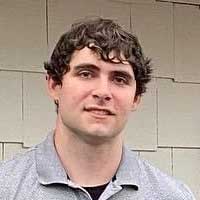 Hi, my name is Kevin and I'm from Butler, Pennsylvania. I've been obsessed with music and audio gear for as long as I can remember. I started this website to help people find professional advice related to a wide range of audio topics. We have a number of Audio Engineers on our team who have been designing and fixing audio gear for decades.